The death of traditional retailers may be over exaggerated, but e-commerce companies are certainly causing some wrinkles. For the first time since STORES Media began ranking the largest retailers in America, a familiar online destination was able to crack the top 10.
Out of the 100 largest retailers in the nation based on domestic sales last year, Amazon.com (NASDAQ:AMZN) ranked ninth, its best showing in company history and up two spots from 2012. Amazon's domestic sales surged 27.2 percent between 2012 and 2013. In fact, Amazon and Apple (NASDAQ:AAPL) were the only two retailers in the top 15 to log double-digit domestic sales growth. Overall, the top 10 retailers in America had more than $911 billion in domestic sales last year.
"Amazon's rise into the top 10 is symbolic of a shift in U.S. retail towards a genuinely multichannel future," said Kantar Retail Chief Knowledge Officer Bryan Gildenberg. "Retailers that command the Top 100 in the future will have an in-depth knowledge of their shoppers across their physical and digital touch-points, and they'll all have to fend off Amazon's game changing economic and operating model."
Let's take a look at the top 10 retailers in America, based on domestic sales.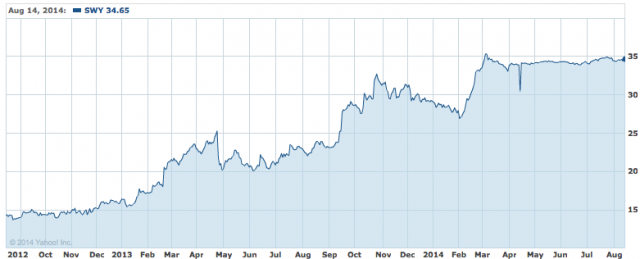 10. Safeway (NYSE:SWY) 2013 Domestic Sales: $37.53 billion Domestic Sales Growth: -3.7 percent Store Count: 1,335

9. Amazon
2013 Domestic Sales: $43.96 billion Domestic Sales Growth: 27.2 percent Store Count: N/A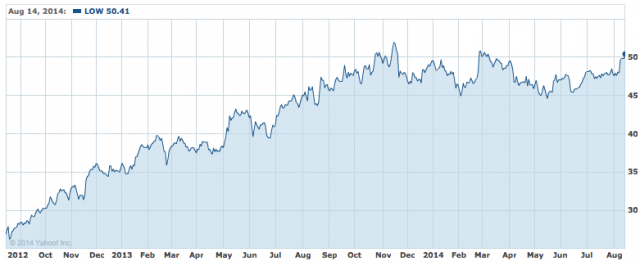 8. Lowe's (NYSE:LOW) 2013 Domestic Sales: $52.21 billion Domestic Sales Growth: 3.6 percent Store Count: 1,717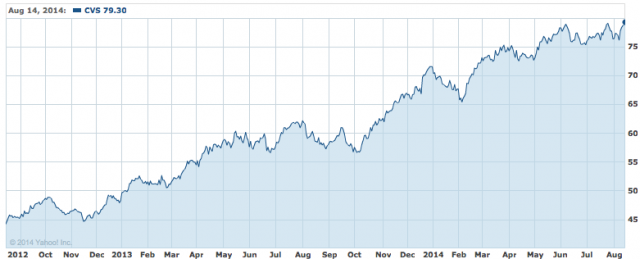 7. CVS Caremark (NYSE:CVS) 2013 Domestic Sales: $65.62 billion Domestic Sales Growth: 3.1 percent Store Count: 7,621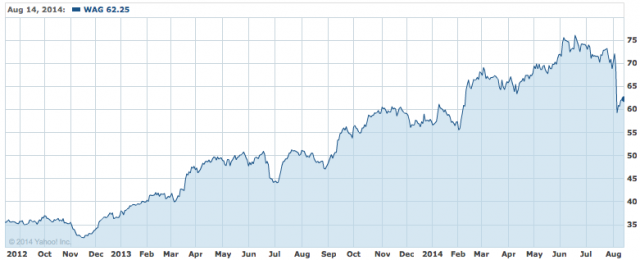 6. Walgreen (NYSE:WAG) 2013 Domestic Sales: $68.07 billion Domestic Sales Growth: 1.3 percent Store Count: 7,998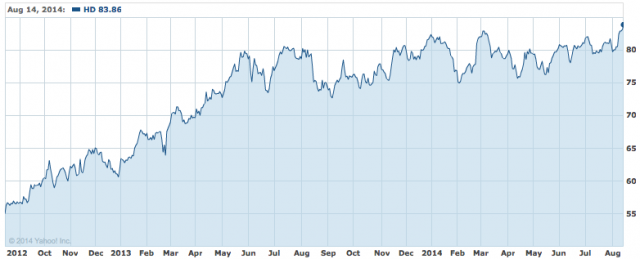 5. The Home Depot (NYSE:HD) 2013 Domestic Sales: $69.95 billion Domestic Sales Growth: 6.6 percent Store Count: 1,965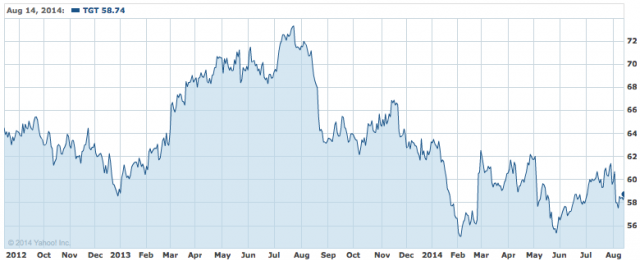 4. Target (NYSE:TGT) 2013 Domestic Sales: $71.28 billion Domestic Sales Growth: -.09 percent Store Count: 1,793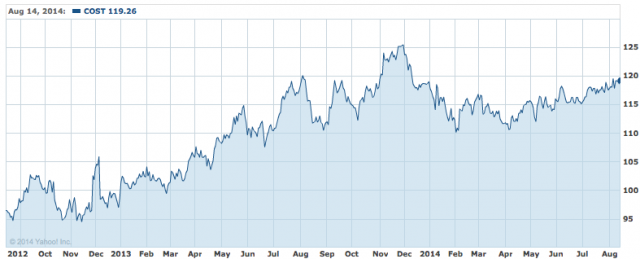 3. Costco (NASDAQ:COST) 2013 Domestic Sales: $74.74 billion Domestic Sales Growth: 5.2 percent Store Count: 447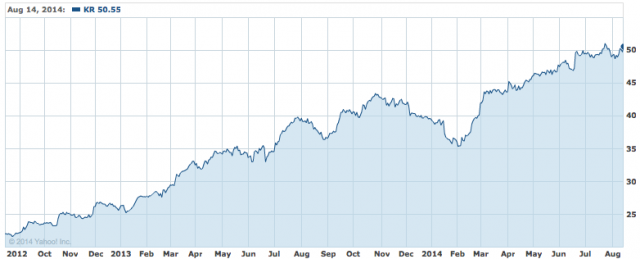 2. Kroger (NYSE:KR) 2013 Domestic Sales: $93.6 billion Domestic Sales Growth: 1.6 percent Store Count: 3,519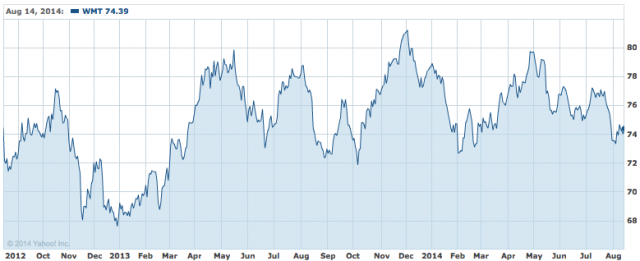 1. Wal-Mart (NYSE:WMT) 2013 Domestic Sales: $334.3 billion Domestic Sales Growth: 1.7 percent Store Count: 4,779
More From Business Cheat Sheet:
Follow Eric on Twitter @Mr_Eric_WSCS