10 Quick Things to Make for Dinner When You're Way Too Tired
After a long day, sometimes the last thing we want to do is cook. When you gotta eat but don't want to resort to takeout, you need quick things to make for dinner at your fingertips. Whether you love to throw down in the kitchen or can't tell a parsnip from a rutabaga, these quick recipes will help you get dinner on the table in a flash.
1. Get the family to eat their veggies with spaghetti and kale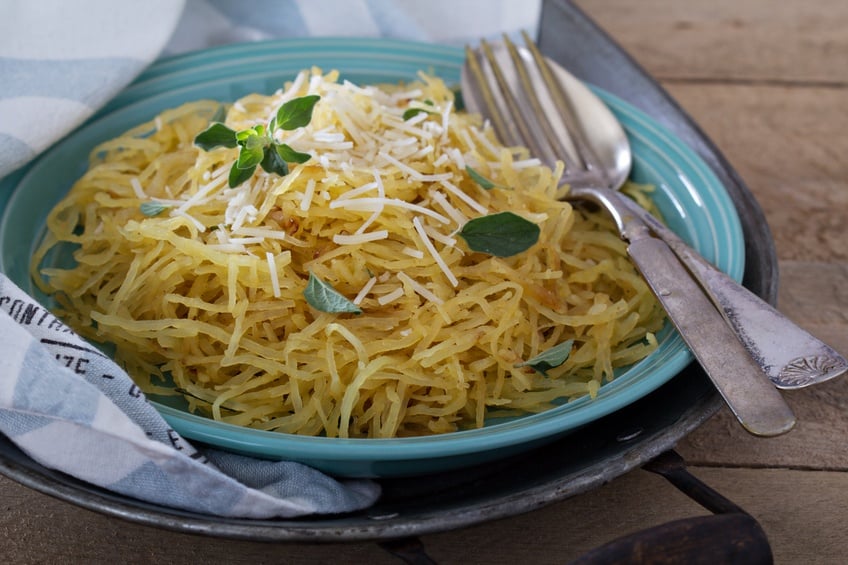 Do your kids hate kale? They won't when they meet it in this rich, garlicky pasta dish. Spaghetti Aglio e Olio adds a hearty helping of kale to pasta with garlic and olive oil, sprinkled with Parmesan for that umami hit. Don't worry — the metric ton of kale will all cook down as it goes. As easy dinner ideas go, this one is simple and healthy.
Next: This Mexican-inspired meal comes together in a flash.
2. These chicken tacos come with a shortcut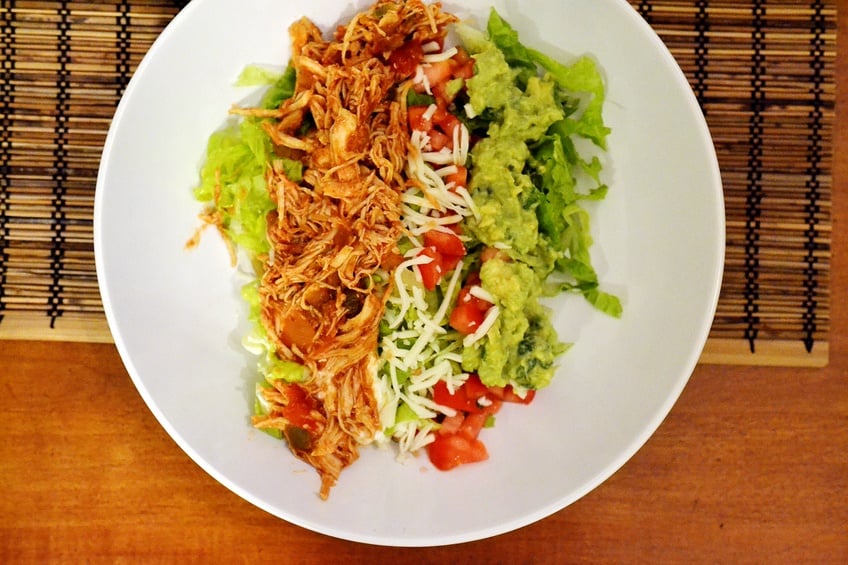 If you need to get dinner on the table pronto, forget about takeout. These easy chicken tacos will satisfy your cravings without the sodium bomb that comes in many fast food Mexican meals. Pick up a rotisserie chicken on the way home to make it even simpler, or grill up some chicken thighs. They'll be done by the time you finish assembling the other ingredients.
Next: Make part of this meal ahead to get it going even faster.
3. Salmon and fennel salad is fresh and simple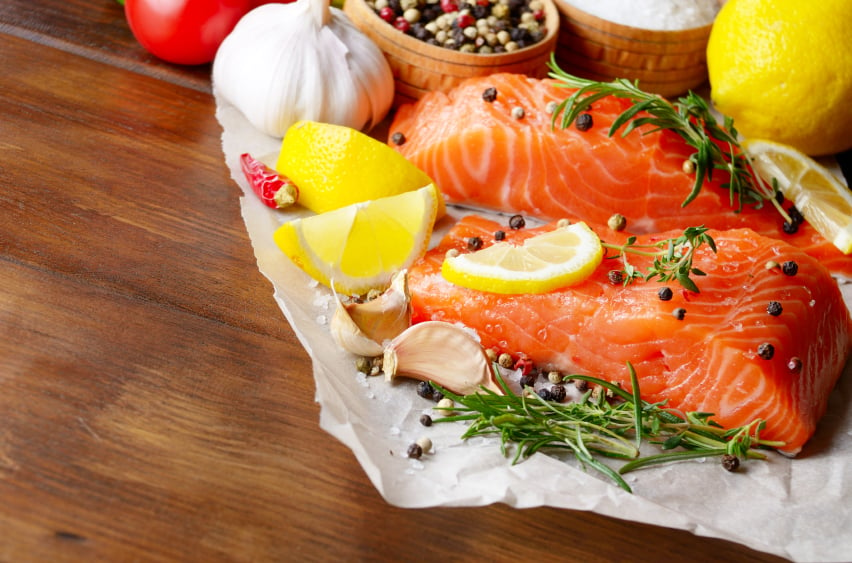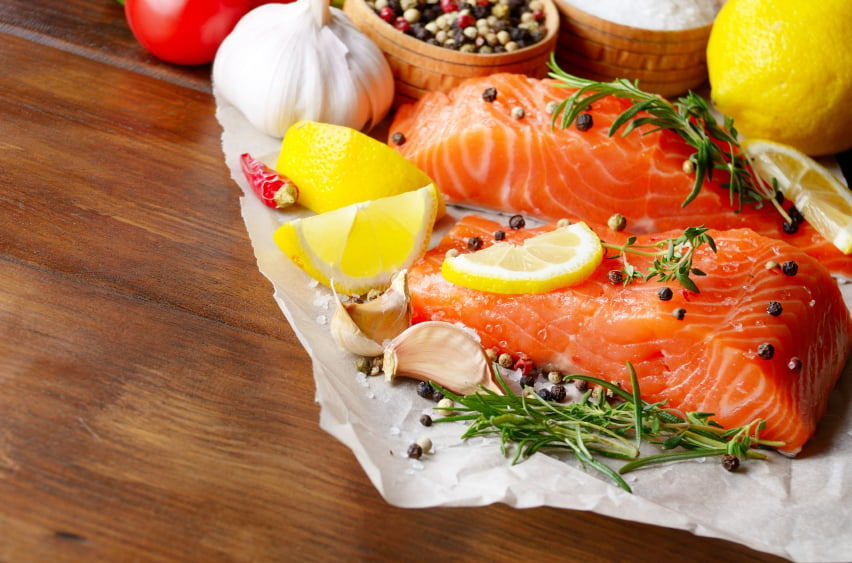 Think fish is too fancy for a Tuesday? Think again! Salmon roasts to perfection in under 15 minutes, making this one a regular in our quick things to make for dinner rotation. You can even spend that time tossing together this quick and healthy cucumber and fennel salad. Add a side of rye bread for a Nordic-inspired nosh. Want to make it even quicker? Make the salad the night before and let the flavors meld, then you can take a breather while the salmon finishes.
Next: These grown-up chicken fingers will really hit the spot.
4. Indulge your inner child with baked chicken strips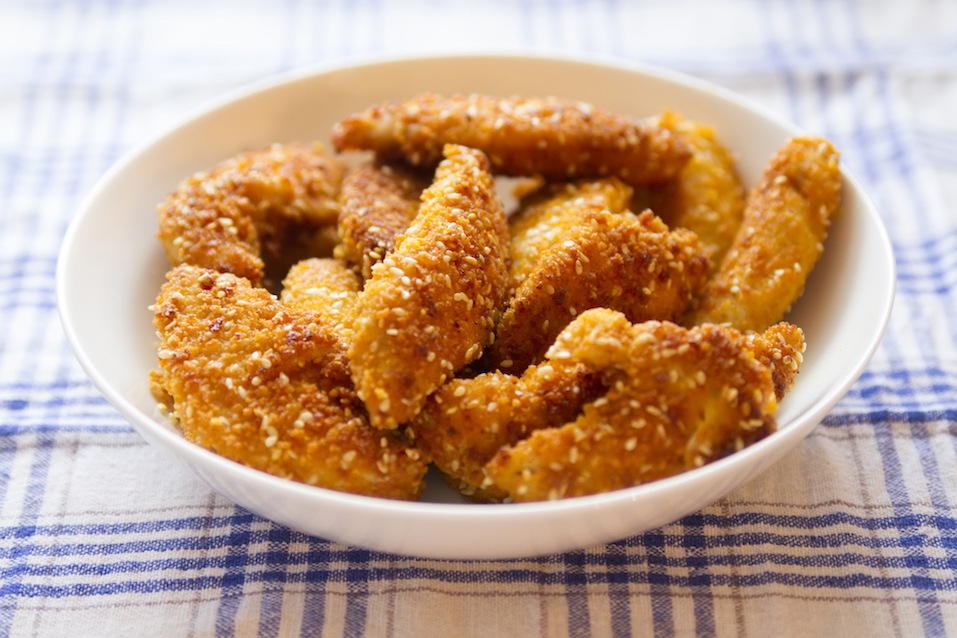 Once you try breading and baking your own chicken fingers, you will never go back to the frozen variety. Seasoning the panko breadcrumbs with lemon zest and herbs give them a nice zing, and mustard sauce on side makes for delicious dipping. Feel free to tone down the spice to make them more kid-friendly, or play with the profile to fit your preferences. Make a big batch: This easy dinner idea will keep for awhile in the refrigerator.
Next: If dishes are the bane of your existence, try this meal.
5. 1-pot cheesy tortellini saves time at the sink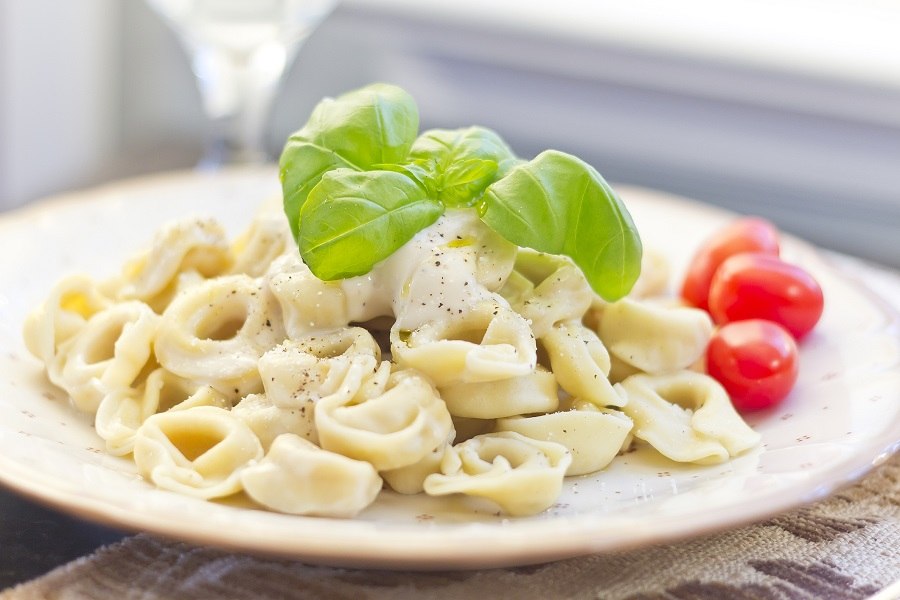 The best weeknight dinners save time on both ends of the meal — prep time and cleaning up. This easy, cheesy tortellini dish will satisfy your comfort food cravings, all in one pot. The savory ham and velvety cheese pumps up the pasta better than plain sauce, while sneaking some healthy veggies into your diet. It's a win-win all around.
Next: Get the taste of Hamburger Helper, but homemade with this one.
6. Hamburger casserole will satisfy your cheese cravings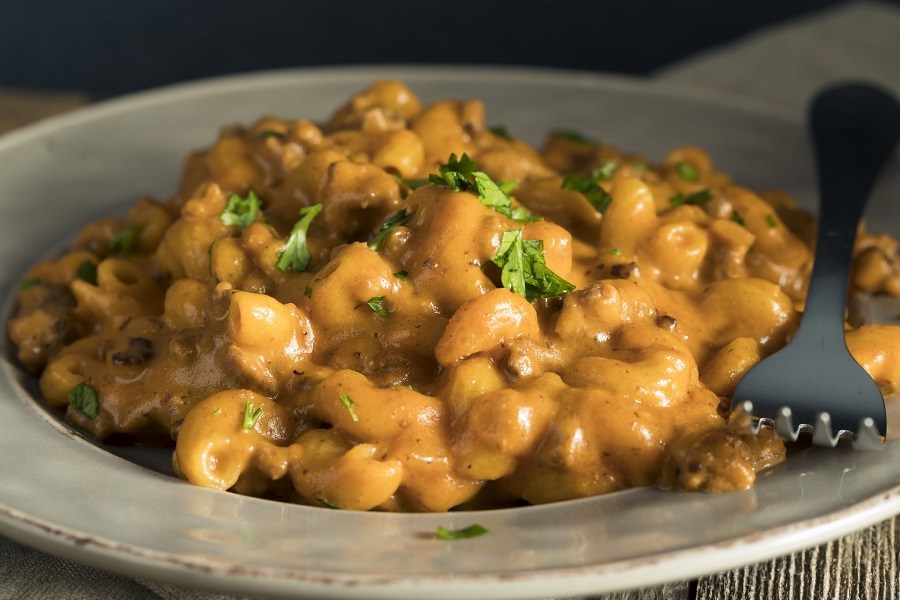 If your family loves boxed casserole starters like Hamburger Helper, do we have a recipe for you. This gooey hamburger casserole tastes even better than the box, without all of those hard-to-pronounce additives. Since it also uses canned tomato soup and cream of mushroom soup as the base, you may already have the ingredients on hand. A delicious dinner without a trip to the store? We're all in.
Next: This meal comes together faster than the takeout ticket comes up.
7. Make your own black bean burrito bowls in no time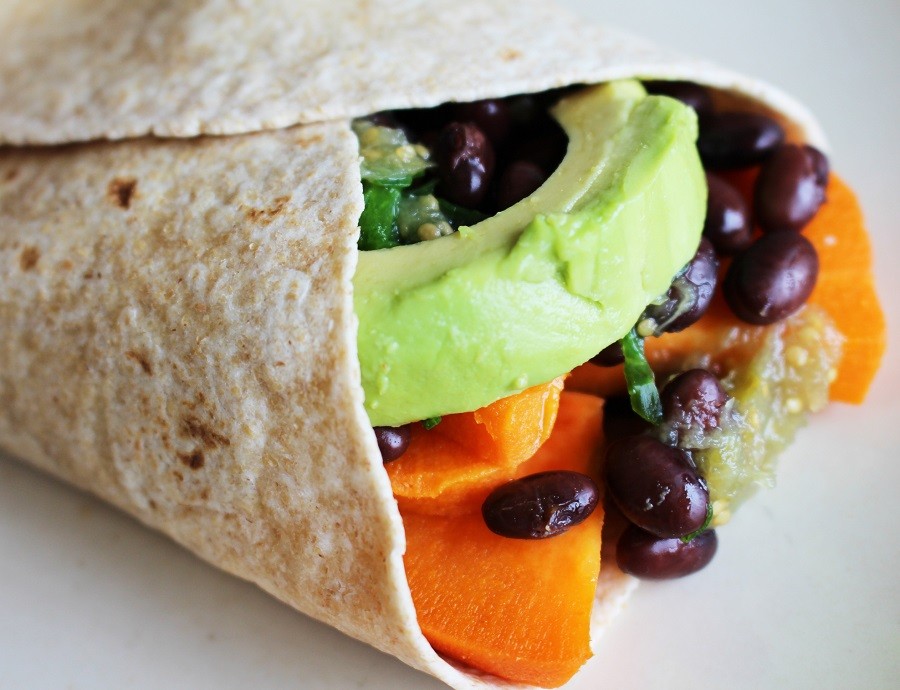 Think outside the wrap with these speedy black bean burrito bowls. Quick-cooking or frozen rice makes them even faster. You can substitute your family's favorite burrito protein for the black beans, or add in any toppings you prefer. In the time it takes to say "order up," you can get chowing down. Stash this one in your quick things to make for dinner file — the variations are endless.
Next: Remember shake n' bake? Try this updated version.
8. Shake up some fun with these baked pork chops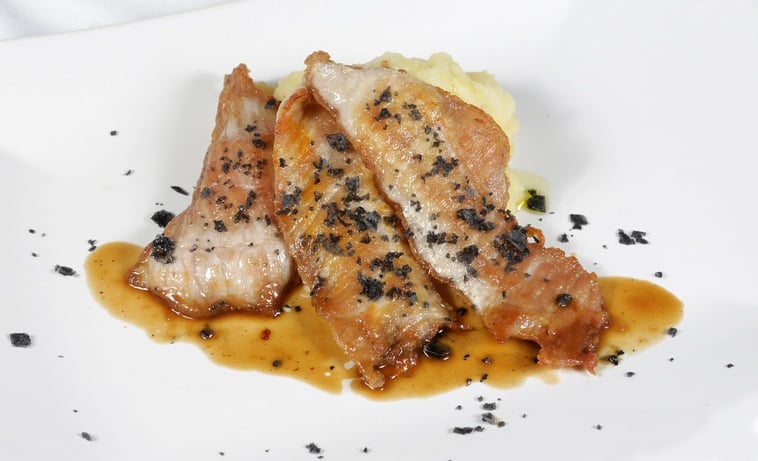 Get your little ones in on the act with these baked pork chops. Just measure all of the topping ingredients into a large plastic bag, toss in the chops, and shake it like a Polaroid picture. While they spend half an hour baking, toss together a simple side for a well-rounded meal that looks a lot harder than it is.
Next: The following homemade version of a classic will warm you right up.
9. Homemade tomato soup and grilled cheese is Mmm-Mmm good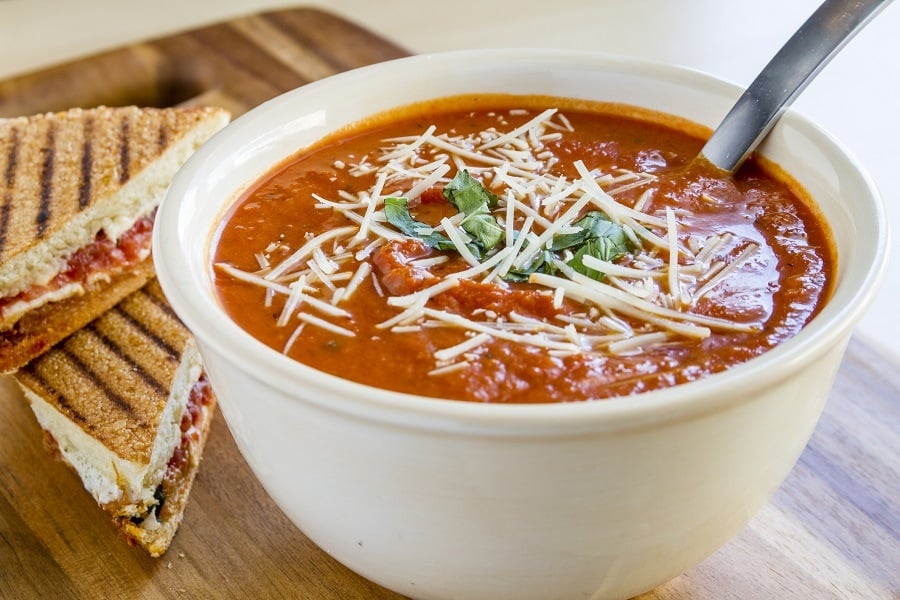 If the words "homemade soup" make you think of slaving over a long simmer stove, this recipe will change your mind. This simple tomato soup recipe comes together in just over half an hour and it's easy enough to let the kids help. Whip up a batch of grilled cheese sandwiches for dipping and you have a warming classic meal on your hands. Pro tip: Grill the sandwiches with mayonnaise instead of butter for the crunchiest, crispiest exterior.
Next: If you have half an hour, you can make a steak dinner.
10. Steak dinner in a sitcom worth of time? You betcha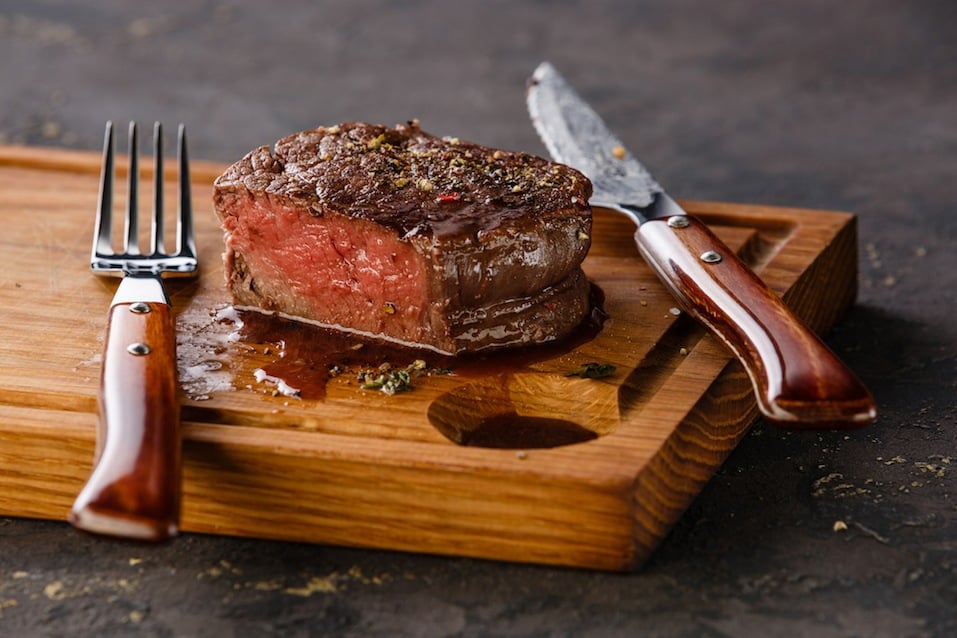 Yes, you can make this steak and veggies skillet in the amount of time it takes your family to finish an episode of their favorite show. By the time they come asking about chow, you can slide this easy weeknight dinner onto the table. Peas and asparagus brighten up the rich protein, and mustard sauce gives it all a great zing. For sensitive palates, go ahead and omit the cayenne.
Check out The Cheat Sheet on Facebook!