13 of the Best Beers You Can Drink This Fall
There's just something that feels right about posting up on your favorite patio on a crisp fall afternoon. And with the change of seasons come some of the best brews around. But don't wait too long – get your mitts on these tasty bevies before they're gone.
1. Autumn Pale Ale, Bronx Brewery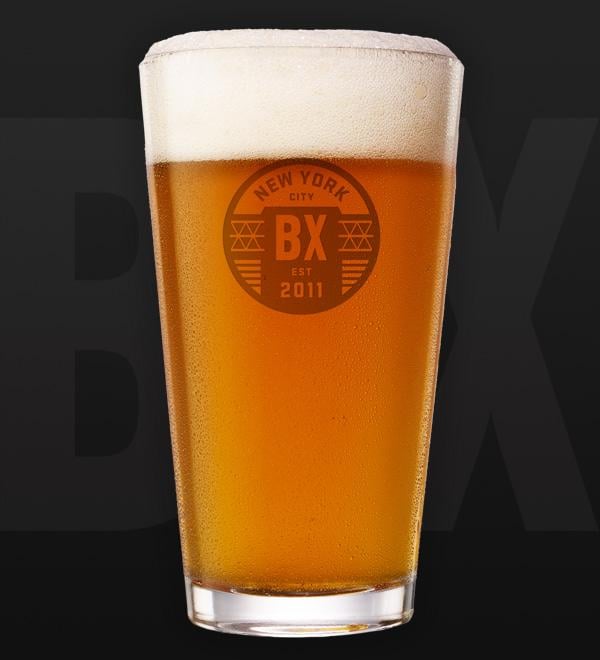 Made with freshly pressed apple juice, the Autumn Pale Ale goes down smoothly and reminds you of the apple-picking days of your childhood. The apples, which are from upstate New York, provide a dry and slightly fruity taste balanced by Northern Brewer hops for a subtle wood and mint character.
2. Freaktoberfest, Coney Island Brewing Company
A seasonal beer from Coney Island Brewing Company, Freaktoberfest has hints of allspice and cinnamon, and is enhanced with espresso beans from Brooklyn's Cafe Grumpy. Finishing with notes of sweet pumpkin, this beer makes for a great fall choice.
3. Out of Your Gourd Pumpkin Porter, Redhook
As Redhook's official fall seasonal, Out of Your Gourd Pumpkin Porter offers a unique take on pumpkin brews. Incorporating rich coffee and maple flavors with pumpkin puree and traditional spice, the end result is a rich, dark, but drinkable porter that pairs perfectly with everything from the Thanksgiving turkey to pumpkin pie.
4. Pumpkin Porter, Four Peaks Brewing Co.
Based in Tempe, Arizona, Four Peaks Brewing Company's popular seasonal favorite, Pumpkin Porter, is a spicy, but not too sweet, Porter replicating savory pumpkin pie more than a sweet, fruity gourd. Since it was first introduced 18 years ago, it has become the best-selling Seasonal Craft Beer in Arizona.
5. Stone 24 Carrot Golden Ale, Stone Brewing Company

Stone 24 Carrot Golden Ale pours golden with a creamy white head of foam and pairs best with, you guessed it, your Thanksgiving turkey dinner. This beer is richly aromatic and envelopes the palate with decadent flavors of cream cheese frosting, cinnamon, vanilla, carrots, and raisins. Add a subtle malt sweetness, and this beer ends with a medium-dry finish.
6. Homecoming, Able Ebenezer Brewery
Using pumpkins from a local farm, Homecoming is a pumpkin ale brewed by the Able Ebenezer Brewery in Merrimack, N.H. The roasting process incorporates warm spices for the perfect seasonal treat.
7. Imperial Pumpkin Sleigh'r, Ninkasi Brewing Company
Out of Eugene, Oregon, the Imperial Pumpkin Sleigh'r has been a phenomenal hit. The usual seasonal Sleigh'r brew is a double dark alt ale that fans clamor for when it starts getting chilly. This year, the brewery put a twist on it by adding 300 pounds of organic pumpkin, along with some dark brown sugar, to the batches.
8. Pumpkin Ale, Schlafly Beer
Located in St. Louis, Schlafly Beer is the largest independent craft brewery in Missouri and brewer of the acclaimed Pumpkin Ale. Recently named as one of CNN's Great Beers for Fall, Schlafly's Pumpkin Ale blends spices of the harvest with full-bodied sweetness for a beer that tastes like pumpkin pie. Pounds of pumpkin form a malty foundation that supports the fall flavors of cinnamon, nutmeg, and cloves.
9. Fall Sampler Pack, Blue Moon Brewing Co.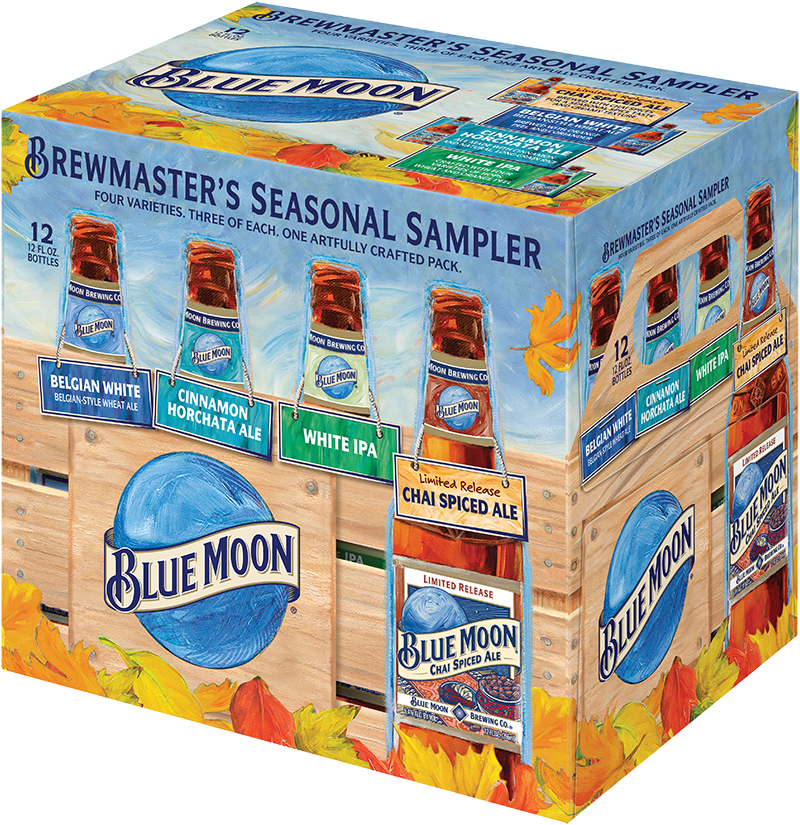 Blue Moon Brewing Company offers beer aficionados the perfect solution for those who can't quite choose just one. Delivering some of the best brews of the season, the Fall Sampler Pack is great for any beer pairing occasion. So dig in to grab any of the following: White IPA (pairs perfectly with a starter cheese plate or any spicy dish); the newest fall varietal, Chai Spiced Ale (the spices go well with sweet potatoes or even stuffing); the classic Blue Moon Belgian White (perfect for a main course like turkey or chicken); and Cinnamon Horchata Ale (pairs with any dessert).
10. Smoked Pigasus, 4 Hands Brewing Co.
Smoked Pigasus by 4 Hands Brewing Company is a robust porter brewed with rye, smoked malt, and maple syrup for just a touch of sweetness. The maple syrup provides a nice complement to the smoked malt, and the beer pours a deep mahogany color with aromas of chocolate, smoke, and caramel. Smoked Pigasus pairs perfectly with barbecue and other grilled meats, making it a delicious addition to fall tailgating.
11. Breakfast Stout by Founders Brewing Co.
The Breakfast Stout combines Nugget and Willamette hops, Gibraltar milk chocolate chunks, bittersweet Orinoco chocolate, and two types of coffee beans, completing the blend with flaked oats and malt. The result: an intense, fresh-roasted java aroma with a creamy, cinnamon-colored head and rich coffee and chocolate flavors.
12. Ale Epeteios by Left Coast Brewing Co.
I am recommending the Ale Epeteios from Left Coast Brewing Company. The Imperial Stout is a dark, full bodied stout with flavors of dark chocolate and coffee coming from the highest quality imported specialty malts. With only a limited supply, the Ale Epeteios is a crowd favorite and flies off the shelves every fall. Ale Epeteios took home a Gold Medal in the 2013 Great American Beer Festival.
13. Punkuccino Coffee Pumpkin Ale, Elysian Brewing Company
The Punkuccino Coffee Pumpkin Ale has an attitude of a world-weary barista, packing a short shot of Stumptown coffee toddy into your pint, with just a shake of cinnamon and nutmeg. Add hops and malts, including brown, chocolate, and kiln-coffee, to the mix, and you can practically taste the change of seasons.
More from Culture Cheat Sheet:
Want more great content like this? Sign up here to receive the best of Cheat Sheet delivered daily. No spam; just tailored content straight to your inbox.