Beer Lovers: 15 Craft Beers You Have to Try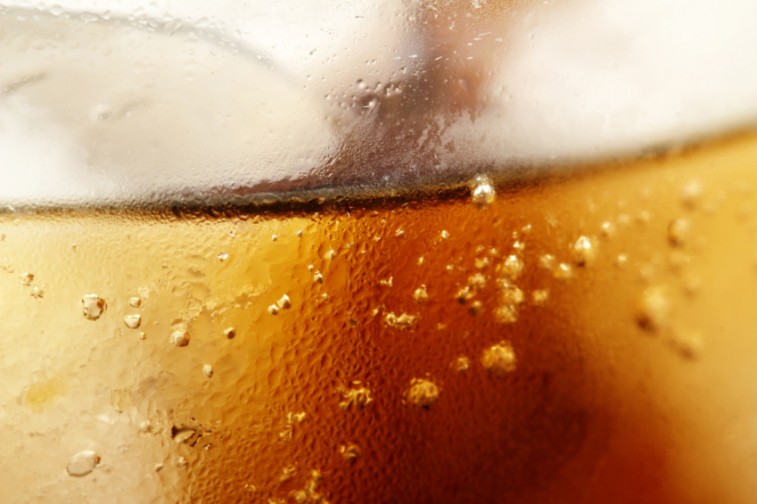 American beer has undergone a metamorphosis since the 1970s. Three decades ago the only choice available to consumers was what the Brewers Association now terms a "mass-produced commodity with little or no character, tradition or culture worth mentioning." While the traditional pale lager has not disappeared from breweries or grocery-store shelves, commercial-style beer no longer dominates the industry. Through innovation, narrower margins, and changing American tastes, small-scale, tradition-inspired breweries have grown; In 2014, craft brewers produced 22.2 million barrels, earning a 19.3% share of the $100-billion-a-year market — a massive increase from 2012's 6%.
According to the Brewers Association, the "renaissance of American craft brewing" came in 1976, with the founding of The New Albion Brewery in Sonoma, Calif. While its doors were open for only six years, hundreds of homebrewers took inspiration and started breweries of their own in the early 1980s. Despite the difficult market conditions these small brewers faced entering an industry dominated by brands like Budweiser and Coors, they flourished, and the number of craft breweries in the United States has grown significantly since. In 1980, there were only eight craft brewers, by 1994 there were 537, and by the end of 2014, there were 3,418 operating craft breweries nationwide.
The Brewers Association has fairly loose guidelines for defining a craft brewer: the brewery must be small, independent, and traditional. Specifically, this means that the company must brew less than 6 million barrels of beer per year, less than 25% of the company can be owned by an alcoholic beverage industry member, and it must meet one of the following requirements: its flagship beer must be an all-malt brew or 50% of the total volume the company brews must be malt. But craft beer is so much more than that: It is not simply a means to an end, but a gastronomical flight of fancy. You can find beers made of hops that release pungent notes of lemongrass and cannabis, others that have been aged in bourbon barrels, and some that come with an alcohol content on par with wine, as brewers create beverages with the same creativity and innovation as world-class chefs.
And while many craft breweries, like juggernaut Sierra Nevada, pull in millions in profit, most still retain the atmosphere that they are run by enthusiasts and not multinational corporations.
There is no easy way to make a list of just the 15 must-try craft beers. Undoubtedly, many worthy beers will get left off, so take this as a simple starting point. These 15 beers are listed in no particular order, but we chose to avoid picking two beers from the same brewery to obtain a wider range of styles and regions.
1. Pliny the Elder
Brewery: Russian River Brewing Company
City: Santa Rosa, Calif.

Description: The India Pale Ale craze was born on the West Coast, and this double IPA — which has a score of 100 out of 100 on Beer Advocate — exemplifies the big and bold style of the left cost tradition. Despite the 8% ABV, the alcohol content is not overwhelming; it has a piney nose and hints of citrus, with a strong enough malt backbone to balance out any bitterness. Its label admonishes: "Drink fresh, do not age!…Pliny the Elder is a historical figure, don't make the beer inside this bottle one…Age your cheese, not your Pliny."

If you happen to be in Northern California some time in the two weeks following the first Friday in February and love spending hours in line, you can try Pliny the Younger — a triple IPA named for the adopted son of the infamous Roman author, naturalist, and philosopher.
2. Anti-Hero IPA
Brewery: Revolution Brewing Company
City: Chicago, Ill. 

Description: Great IPAs clutter store shelves and bar taps across the United States, and it would be easy to chose another great California beer: the flagship IPA of Lagunitas Brewing Company is one of the quintessential West Coast IPAs. But for the sake of diversity — and to highlight another amazing IPA style — let us look to Chicago and Revolution Brewing Company.
This IPA comes with a cascade of citric hops. The beer melds together the piney flavor of the traditional west-coast style and the increasingly popular tropical fruit flavor of modern IPA. In other words, it is the perfect Midwestern IPA.
3. Brown Shugga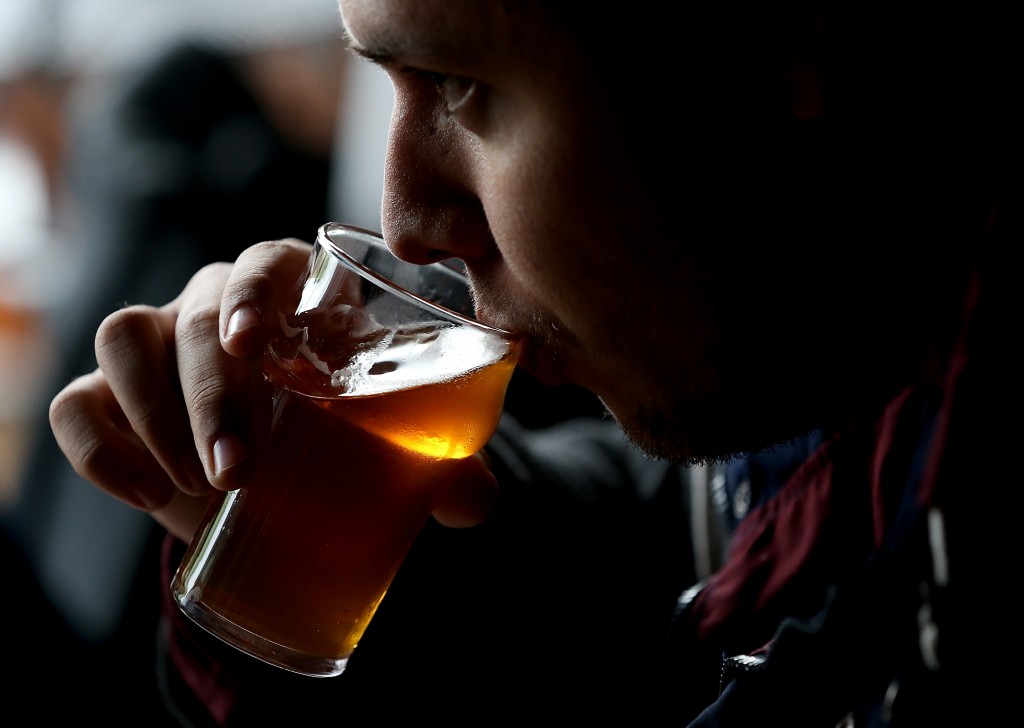 Brewery: Lagunitas Brewing Company 

City: Petaluma, Calif.
Description: Legend has it that the creation of this categorgy-breaking beer was a fortunate accident, when a 1997 batch GnarlyWine Ale went awry. And while it is difficult to determine exactly what style umbrella Brown Shugga fits under, we should note beer enthusiasts term it a "strong ale," and it certainly is strong with its 9.9% ABV. Yet, despite the high alcohol content, the beer remains very drinkable, with brown sugar balancing out the moderate hop profile.

The witty description of Brown Shugga penned by Lagunitas founder Tony Magee reads: "We believe this Special Ale is Something Unique. Feeding Brown Cane Sugar to otherwise Cultured Brewery Yeast is a'kin to feeding Raw Shark to your Gerbil. It is unlikely to ever occur in nature without Human Intervention. And it looks weird besides. But it's happened and now it's too Late."
4. Plead the 5th Imperial Stout

Brewery: Dark Horse Brewing Company

City: Marshall, Mich.

Description: "Our Russian Imperial Stout is pitch black in color with a faint tan head that immediately identifies this beer as BIG," boasts Dark Horse of its 11-percent-ABV beer. "Aromas of dark fruits, chocolate, caramel and roast also make it even bigger. Roasted coffee and fruity chocolate notes are just the beginning of this beers complex flavor. You have the right to enjoy or remain silent (ha, ha!)"
Russian Imperial Stouts came to prominence in the 1800s, complete with high alcohol content per volume and solid malt character to impress, you guessed it, the Russian Tsars.
5. Duck Duck Gooze
Brewery: The Lost Abbey

City: San Marcos, Calif.

Description: The name of this beer may remind you of a childhood game, but it's really more clever than that; it is allusion to the Belgian Gueuze style — made from blending batches of young (1-year-old) and old (2- to 3-year-old) lambic beers, before another round of fermentation. For Duck Duck Gooz, Lost Abby uses oak barrels for aging. The resulting brew is both sour and potent, with a 7% ABV.
The Belgian is an elephant name in beer culture. But the truth of the matter is that this style is hard to describe because Belgian brewers are generally disdainful of the idea of standard beer styles.
6. Daisy Cutter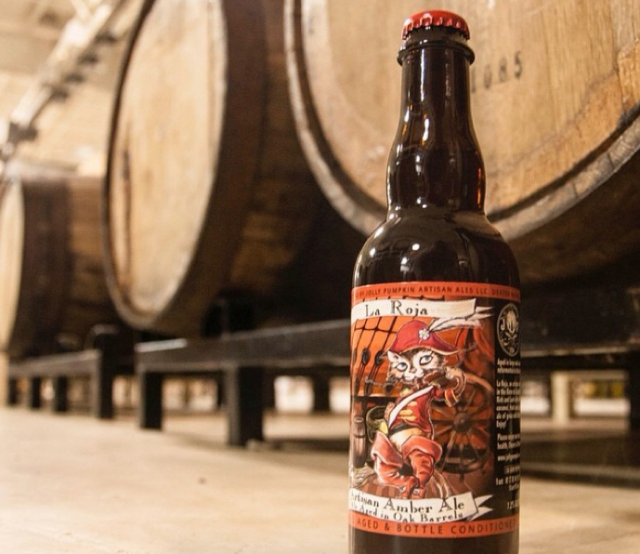 Brewery: Half Acre Beer Company

City: Chicago, Ill.

Description: Technically, Daisy Cutter is a Pale Ale; it even comes with an easy-to-drink ABV of 5.2%. However, its flavor profile is reminiscent of its IPA cousin, as it is "chock-full of dank, aromatic hops" and aromas of pine and citrus. And while the beer's strong malt backbone does bring it back under the Pale Ale umbrella," its hoppy character is enough to keep it interesting.
7. Jolly Pumpkin la Roja
Brewery: Jolly Pumpkin Artisan Ales

City: Dexter, Mich.

Description: "A golden, naturally cloudy, bottle conditioned artisan farmhouse ale and dry hopped for a perfectly refreshing balance of spicy malts, hops and yeast." Don't let this beer's simple description confuse you. It may fit neatly under the amber-beer umbrella with the caramel notes you would expect from an amber ale. However, it also boasts a sour fruitiness thanks to being aged in oak barrels for several months. This ale exemplifies what Jolly Pumpkin does best: using barrel aging, open fermentation, and funky yeasts to create "wild ales."
8. Serenity
Brewery: Wicked Weed Brewing
City: Asheville, N.C.

Description: This Belgian farmhouse ale is fermented with Brettanomyces yeast to create an incredibly funky beer — one of the highest compliments in the beer world. In 2014, this 5.4% beer brought home the gold medal from the Great American Beer Festival. Beers like this one are a reason sours may soon be a mighty force in the American craft beer industry.

9. Prima Pils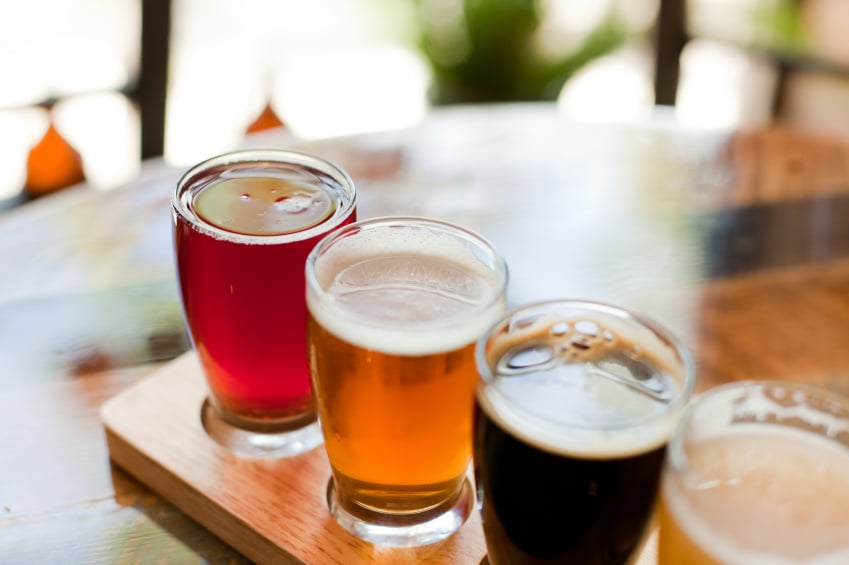 Brewery: Victory Brewing Company

City: Downington, Pa.

Description: This beer is a true pilsner. If more beers like this one were made, this style of beer would have a better reputation in the craft world. But as it is, the "pilsner" has suffered thanks to its dilution by the flagship beers of brewers like Miller. Where mainstream brewers essentially produce an American adjunct lager, the Prima Pils has the characteristics of a true Czech-style pilsner, which is a very hop-forward beer style. This pilsner — with a 5.3% ABV — has " heaps of whole flower European hops and fine German malts," notes a description from its brewer, allowing the beer to achieve "the bracing herbal bite and smooth malt flavor that we sought. Prima… an exclamation of Victory! Prost!"

10. Saint Arnold Fancy Lawnmower
Brewery: Saint Arnold Brewing Company 
City: Houston, Texas

Description: Don't get distracted by the rather outlandish label. Yes, there is a bishop mowing a lawn. But there is a reason, or at least, a reason for the lawnmower. It is a type of beer! A lawnmower beer is simply one that you can drink (theoretically) while mowing the lawn and still keep the lines straight. This brew from Saint Arnold comes with a modest 4.9% ABV.
Most lawnmower beers tend to be lagers, however, Saint Arnold chose to make a Kolsch instead — a beer immensely popular in Germany but rarely seen in the United States. A Kolsch is generally more complex than a lager, although it has a similar straw-yellow hue. It is warm fermented before being conditioned at cold temperatures.
11. Firestone Walker Velvet Merkin
Brewery: Firestone Walker Brewing Company

City: Paso Robles, Calif.

Description: This "session" barrel-aged Oatmeal stout may have slightly less alcohol content than its peers, with an 8.6% ABV, but it is more refined and more subtle. Likely the barrels used — a blend of Rittenhouse Rye, Elijah Craig, and Woodford Reserve  — are part of the reason. This beer's bourbon flavors are mild, allowing room for other flavors like vanilla. This beer spends an average of one year in the barrel.

"Velvet Merkin has always had this signature milk chocolate character, but now the vanilla notes are more pronounced as well. We're pretty stoked on this vintage," explains Brewmaster Matt Brynildson.
12. Deschutes Black Butte Porter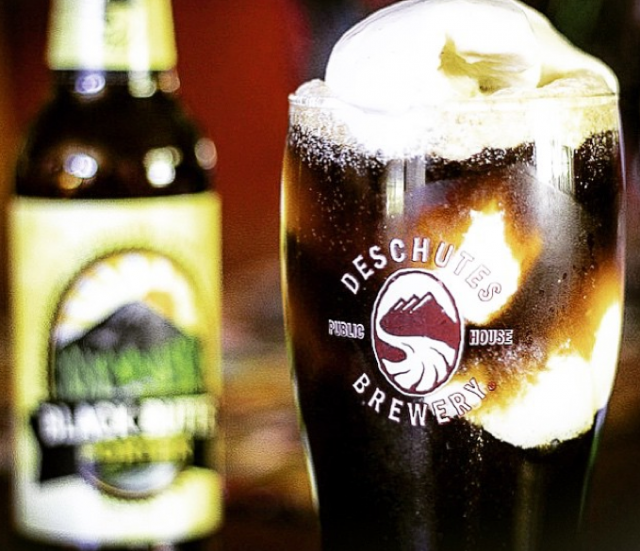 Brewery: Deschutes Brewery

City: Bend, Ore.

Description: This black porter is quintessentially Deschutes. "With a dark beer as our first and flagship brand, Black Butte defined Deschutes as a radical player," according to the brewery. "A slight hop bitterness up front enhances the distinctive chocolate and roasted finish. It's prized for its creamy mouthfeel and intense complex flavors."
In 2009, this porter won a bronze medal in the brown porter category at the Great American Beer festival, and Beer Advocate gave the beer a score of 93 out of a possible 100.
13. Urban Chestnut Schnickelfritz
Brewery: Urban Chestnut Brewing Co.
City: St. Louis, Miss.

Description: There is no shortage of hefeweizens on the market. Yet Urban Chestnut nails this old-school style, outshining most of its competitors. Hefeweizen is a style of wheat beer hailing from the south of Germany, made with at least 50% wheat. Its flavor profile comes from the yeast used, which produce "unique phenolic flavors of banana and cloves with an often dry and tart edge, some spiciness, bubblegum or notes of apples," as Beer Advocate explains. The yeast also gives the beer an unfiltered and cloudy appearance.

Urban Chesnut's 4.8% ABV Schnickelfritz has a clean citrus flavor that compliments the underlying flavors of wheat bread and subtle clove. The fact that it is for sale at Busch Stadium — where Busch stands for Anheuser–Busch, the maker of Budweiser — is a testament to the beer's drinkability.
14. The Bruery Saison Rue
Brewery: The Bruery

City: Placentia, Calif.

Description: Saisons are no longer the obscure farmhouse style of ale they once were — although they are somewhat of an acquired taste. The Bruery's Saison Rue, which comes with an 8.5% ABV, is largely responsible for the popularization of this unique brew.
What's a saison? It is a pale ale with an approximate ABV of 7% that tends to be highly carbonated, both fruity and spicy, and is often bottle conditioned. According to the Bruery, Saison Rue is "an unfiltered, bottle conditioned, Belgian/French-style farmhouse ale. This is a beer of subtlety and complexity, with malted rye, spicy, fruity yeast notes, biscuit-like malt backbone and a slight citrus hop character. With age, this beer will dry out and will become more complex with rustic notes of leather and earth from the contribution of a wild yeast strain. Being a saison, Saison Rue is ambiguous unto itself as it is a different beer when fresh and when aged."

15. Alpine Great
Brewery: Alpine Beer Company

City: Alpine, Calif.

Description: Coming with an alcohol content per volume of 14%, this barleywine-style ale is aged in Jack Daniels barrels and has powerful bourbon and caramel flavors with a touch of dark chocolate and vanilla.
The modern barleywine style originated in England when the aristocracy needed find a patriotic alternative to French-made Claret during the 18th-century conflicts between the two countries. The American version is one of the strongest on the market. "Lively and fruity, sometimes sweet, sometimes bittersweet, but always alcoholic," notes Beer Advocate. "A brew of this strength and complexity can be a challenge to the palate. Expect anything from an amber to dark brown colored beer, with aromas ranging from intense fruits to intense hops. Body is typically thick, alcohol will definitely be perceived, and flavors can range from dominant fruits to palate smacking, resiny hops."
More from Culture Cheat Sheet:
Follow Meghan on Twitter @MFoley_WSCS
Want more great content like this? Sign up here to receive the best of Cheat Sheet delivered daily. No spam; just tailored content straight to your inbox.