These Are the 15 Most Corrupt Cities in America
If you thought 2017 was a bad year for corruption in America, you might want to ignore the news in 2018. Before even one month ticked off the calendar, we had seen police officers indicted, elected officials hauled off in handcuffs, and pay-to-play operations with politicians reaching new heights.
In other words, we hope federal prosecutors got plenty of rest over the holidays. The usual signs of budget shortfalls, blatant nepotism, and a corrupt police department may already be plaguing your city. If so, get ready for a stormy year and don't get too attached to your town's new mayor.
To come up with a list of the worst places for ethics violation and outright lawlessness in America, we began with the cities that topped the charts in federal corruption convictions over the past decades, compiled by researchers at the University of Illinois at Chicago (UIC). In order to get the most up-to-date data, we supplemented that work with reports of recent abuses.
Here are the 15 most corrupt cities in America for 2018.
15. Las Vegas
After a three-year FBI investigation, Las Vegas Councilman Ricki Barlow pleaded guilty to fraud charges and resigned his seat in January 2018. Yet Barlow's disgrace was only the latest incident in what has been a hotbed of corruption. Last year, investigations into the 2017 mass shooting at Mandalay Bay casino revealed numerous shady practices of Vegas police and sheriffs.
In true corrupt-city form, Las Vegas cops actually arrested someone who called to report police brutality he witnessed on the streets in 2017. A years-long FBI corruption probe, underway since 2014,  should bring many more disturbing facts about the LVMPD to light.
Next: Ohio's Northern District has been one of the busiest for corruption cases since the turn of the century.
14. Cleveland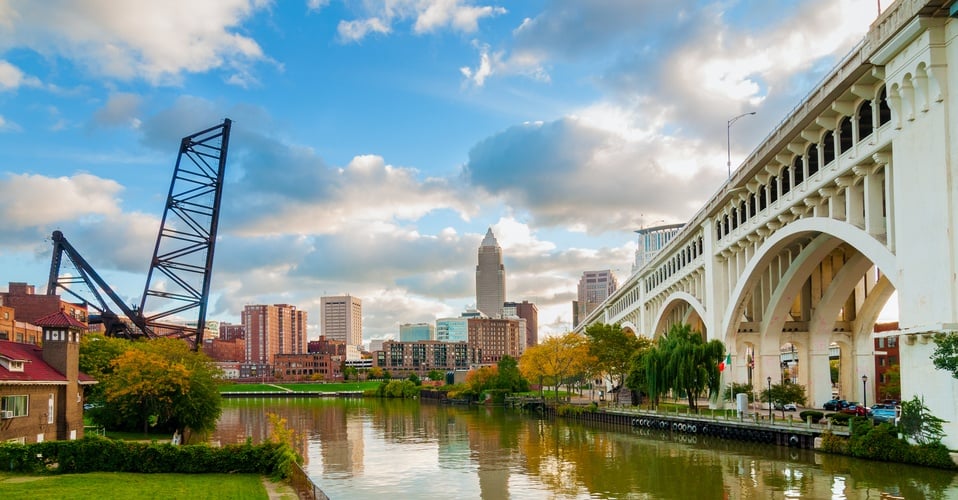 If you go by federal corruption convictions, Cleveland ranks in the top 10 among all U.S. cities since 2000. A giant haul came following the Cuyahoga County scandal, in which 60 politicians, contractors, and other officials found themselves convicted of various crimes. Things got so bad county voters replaced the existing government with a new system.
Next: It may be just a medium-sized town in Kansas, but it stinks of corruption (and air pollution, too).
13. Wichita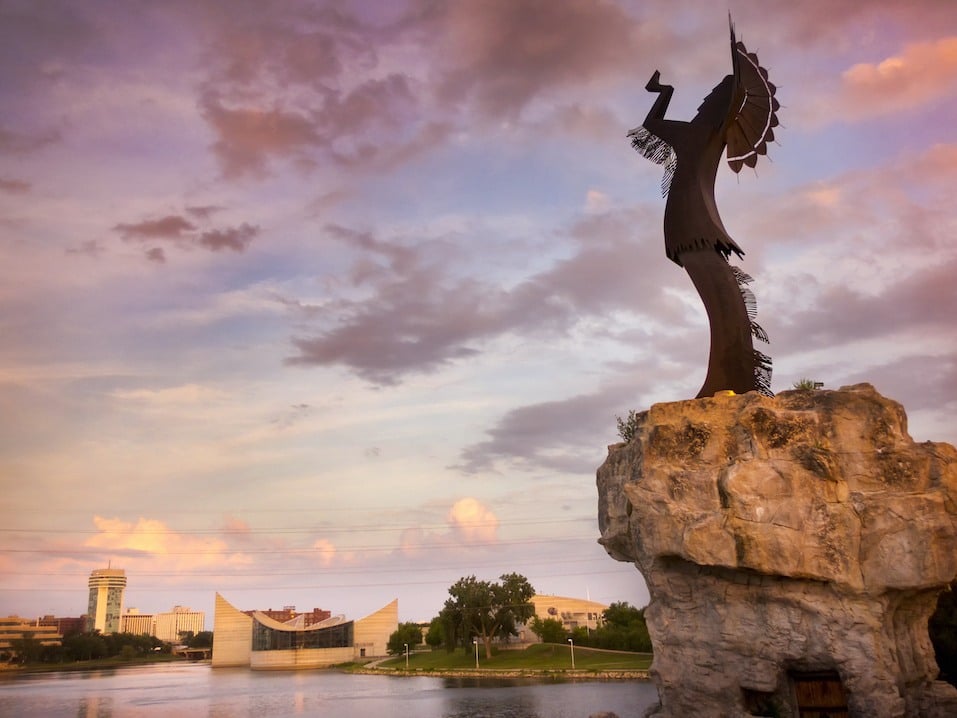 Kansas easily ranks among the 10 most corrupt states in America, and you only have to look at lobbyists' comfort level with Governor Sam Brownback to see why. However, Wichita has unique problems of its own. A wide-ranging investigation into corruption and gambling brought indictments against local cops early in 2018.
Meanwhile, Koch Industries' coziness with local officials managed to make the relatively small (pop. 389,000) metro area one of the most toxic cities in America. You don't know whether the stench is coming from the corruption or polluted air in Wichita.
Next: This sunny city hasn't been able to shake its very corrupt roots.
12. Los Angeles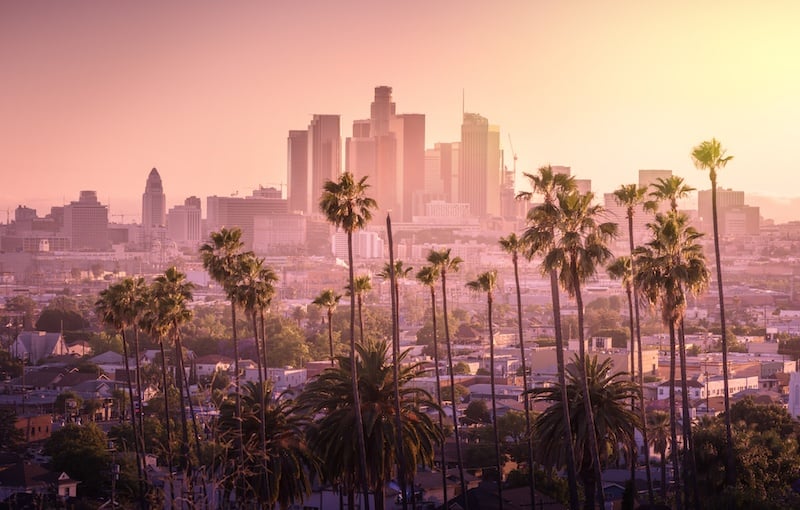 Since the turn of the century, Los Angeles posted 507 corruption convictions, making it an automatic entry on this list. The days of letting the cops who beat Rodney King go free may be over, but clearly there are structural problems city officials have yet to address. That's how you saw DMV officials taking bribes, Compton's mayor found guilty of corruption, and a Veteran's Affairs scam just in 2017. L.A. has a long way to go.
Next: With 514 corruption convictions since 2000, this Virginia city is among the worst in America.
11. Richmond
Folks gave Richmond the nickname "cesspool of corruption" for a reason. Outgoing mayor Dwight Jones escaped an FBI investigation but made sure to handcuff his successor with lavish severance payments to staff late in 2016. Overall, the Virginia capital's record is ugly enough for any list of this kind, with 514 corruption convictions on record since the start of the century.
Next: Even for an East Coast port town, Newark's corruption will boggle the mind.
10. Newark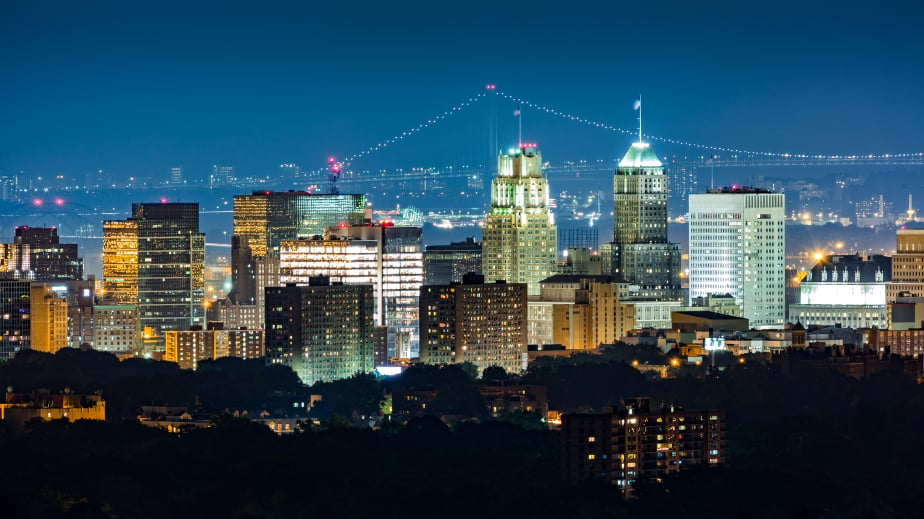 If we told you the city of Newark had 442 corruption convictions between 2000 and 2014, would you believe it? With a population of 280,000, the lone New Jersey judicial district ranked sixth in all of America for convictions since 1976. The Watershed scandal exposed in 2016 actually amazed local observers for the brazenness of the graft operation. (When you can wow people in Newark with corruption, it's really something.)
Speaking of bad things in Jersey, two of Governor Christ Christie's aides got federal prison time in 2017 for their roles in the Bridgegate corruption scandal. Then, U.S. attorneys took another guilty plea in November when a political fundraiser admitted to wire fraud and tax evasion. Newark is as corrupt as ever in 2018.
Next: This Southern capital of corruption remains among America's worst.
9. New Orleans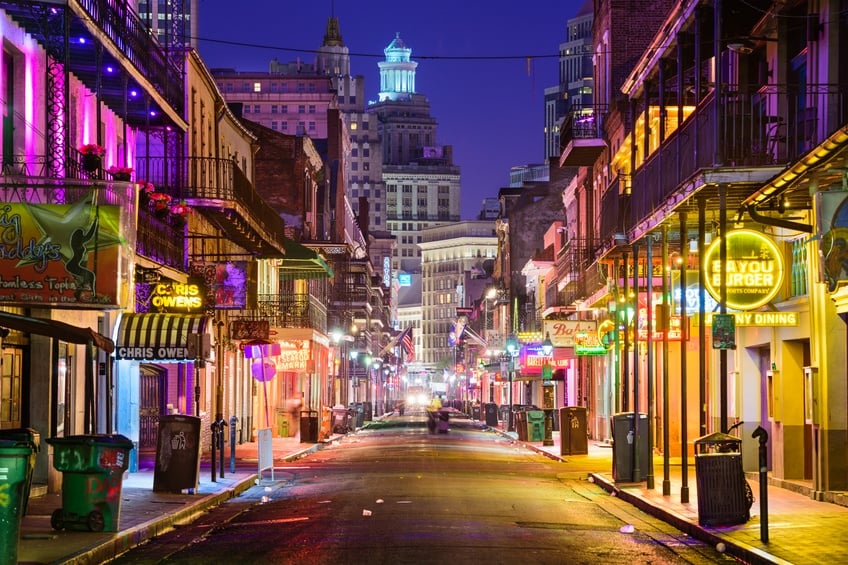 When the New Orleans FBI Director left his post late in 2017, he summed up corruption  in The Big Easy like this: "It can't get much worse." He cited the lack of term limits for sheriffs and district attorneys as hallmarks of bad government. Looking at the number of people going to jail (334 convictions since 2000), you can see the problem. Two New Orleans cops went to jail in November for bribery and conspiracy convictions, and they won't be the last.
Next: At the rate it's been going lately, The Motor City will become a fixture on these lists.
8. Detroit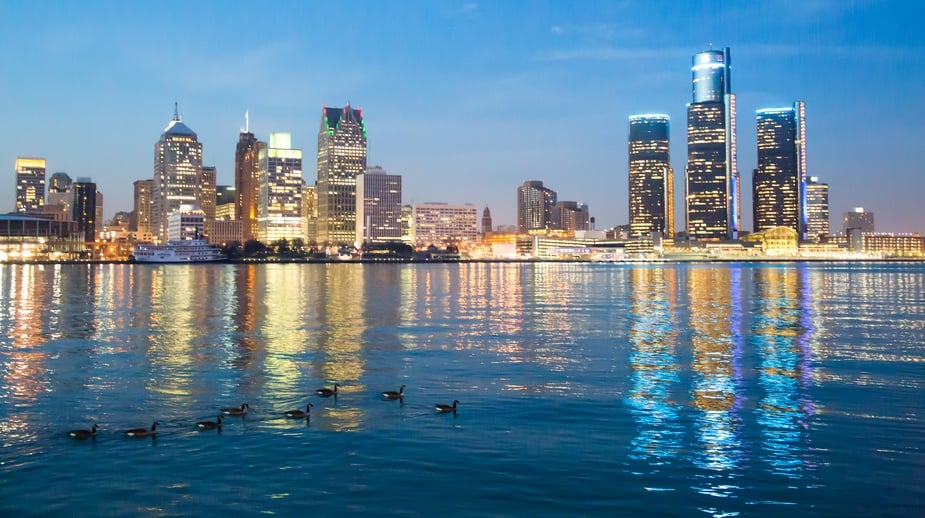 No one considers Detroit a bastion of good government, but The Motor City did not make the UIC's top 15 most corrupt cities during the 2015 review. Since then, things have flown off the rails a bit. The FBI's massive city-wide corruption probe had netted 12 convictions and charges against 18 as of December 2017. Six Detroit cops were indicted on extortion charges the same month. You might say the city is making up for lost time.
Next: The Big Apple has always gone big on corruption. 
7. New York City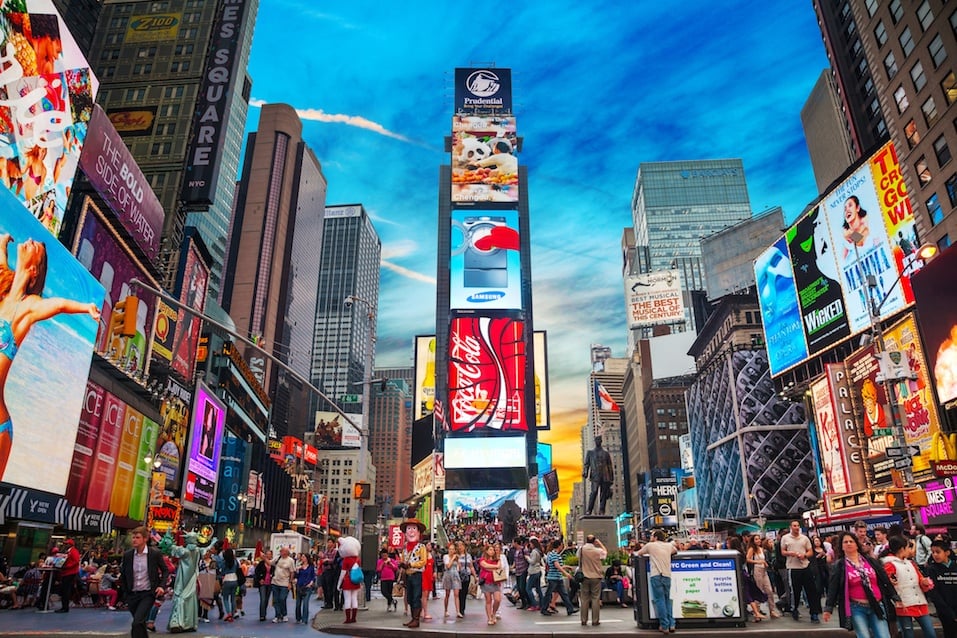 You're never too far from a New York Police Department corruption scandal, and that alone keeps the city in the top 10. In 2017, the city watched as two cops and a former prosecutor got arrested for a bribery scheme involving gun permits. As for 2018, the year is young but a Brooklyn assembly member already got hit with an 11-count indictment from the FBI. New York's gotten better in recent years, but it will take generations to change such a corrupt system.
Next: When you have 83 corruption convictions in one year, you've got a serious problem.
6. Houston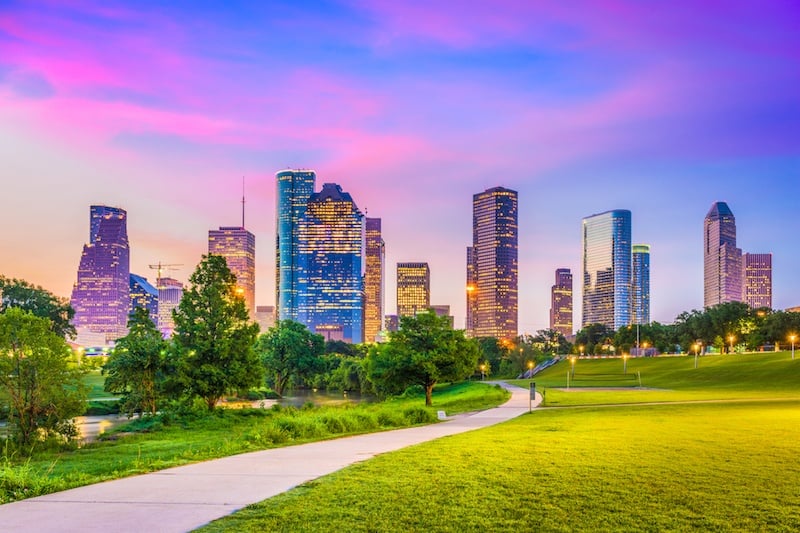 While places like L.A. and New York slowed their pace on corruption cases by 2013, the rapidly growing Houston came on full-steam. In that single year, Texas's Southern District posted 83 convictions — most of any city in America. Since 2015, things have not calmed down much.
Take Steve Stockman, the former GOP House member from Texas, who was indicted on 28 criminal counts in 2017. Stockman faces charges of stealing hundreds of thousands of dollars from charities, money laundering, wire fraud, and conspiracy. (Agents arrested Stockman as he tried to board a plan to the Arab Emirates.) As he awaited trial in January, you could find Stockman on Twitter warning citizens of government corruption, and doing so without a trace of irony.
Next: It was a busy year for FBI agents and federal prosecutors in this Florida city.
5. Miami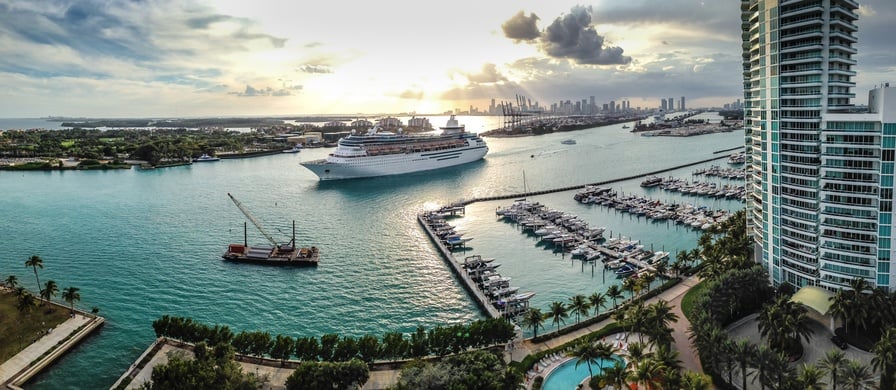 In recent years, Miami has made the sort of strides you never want to see in your city. First of all, a GOP nominee for the state House of Representatives spent several weeks hiding from U.S. marshals. He had actually won a Republican primary after evading convictions for two separate indictments. Meanwhile, the Dade County town of Opa-locka had several city officials convicted on bribery charges and other types of fraud. The situation seems to be getting worse.
Next: Baltimore seems intent on becoming America's most corrupt city.
4. Baltimore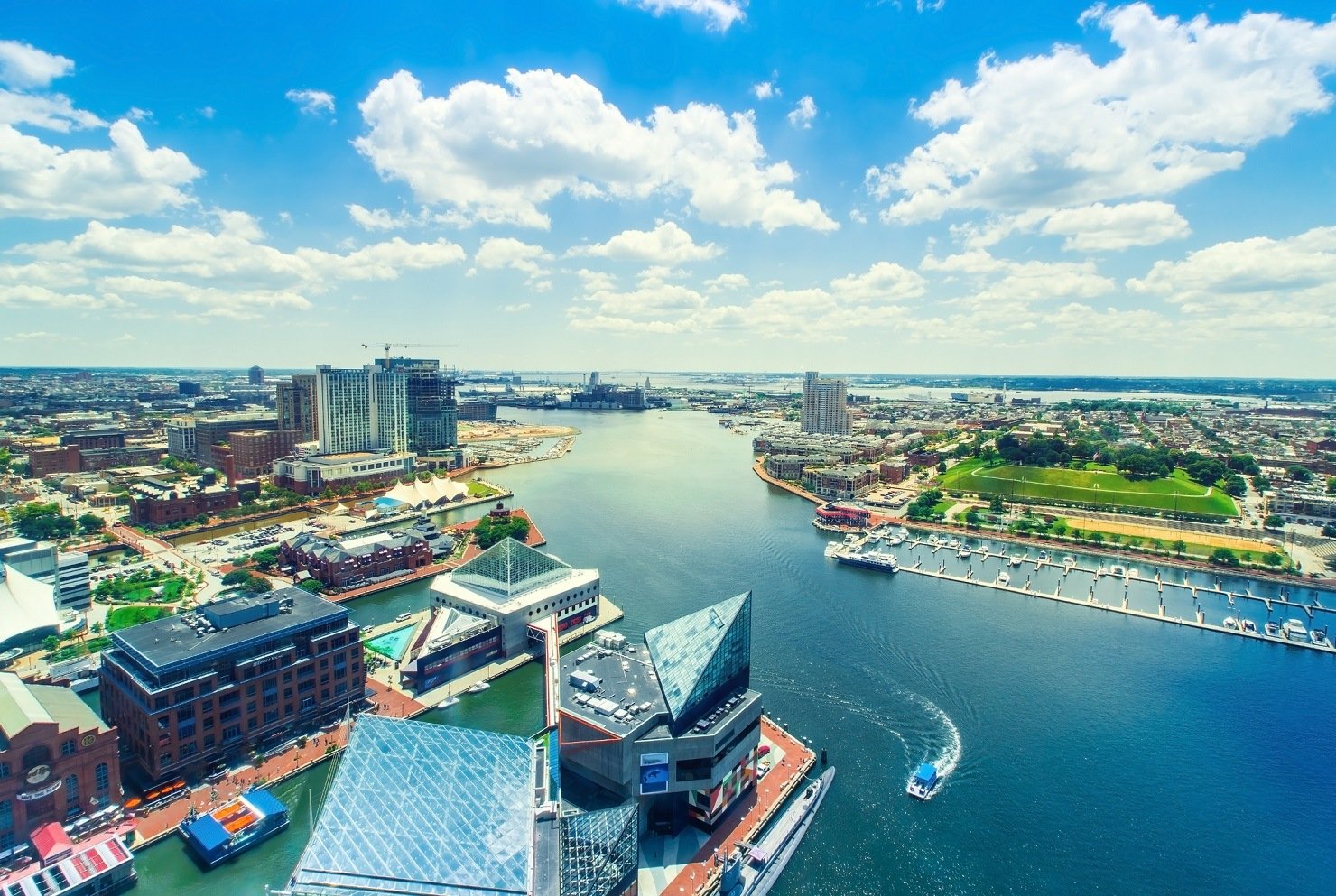 If you go simply by the number of corruption convictions in recent decades, Baltimore only makes No. 13 among the worst cities in America. However, going by the exposed police department corruption, this town has gained a lot of ground in 2018. In just one month, a sergeant pleaded guilty to racketeering and other federal crimes while a local businessman got 11 indictments for money laundering.
Meanwhile, the entire police department is still reeling from the Gun Trace Task Force scandal that would make fans of The Wire blush. A U.S. Attorney on the case described the group as "both cops and robbers at the same time," and the more you read the worse it sounds. But that's only part of the reason Baltimore's mayor fired the police chief on January 19. If this list were based on one year, Baltimore would have a huge lead for 2018.
Next: The past year in Philadelphia sent the city skyrocketing up this list.
3. Philadelphia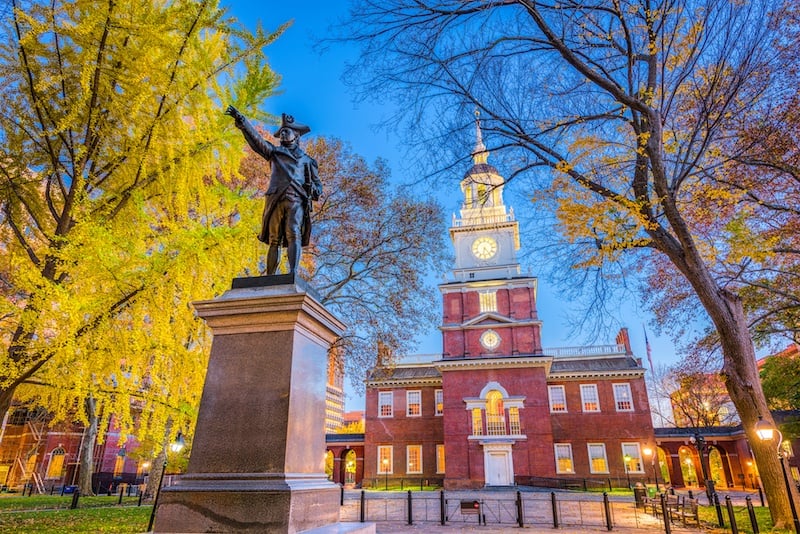 In the UIC study from 2015, Philadelphia ranked a humble No. 8 among America's most corrupt cities. Since then, elected officials and appointees went to work. You could point to the city parking authority's head hiring her daughter's roommate, but Philly's senior officials would head to federal prison by mid-year.
The city endured that disgrace when District Attorney Seth Williams saw himself losing a court case and pleaded guilty to bribery and extortion charges. (He received a five-year sentence in October.) These developments, along with a rash of others, sent Philly tumbling up the list.
Next: The Windy City remains among the worst for corruption.
2. Chicago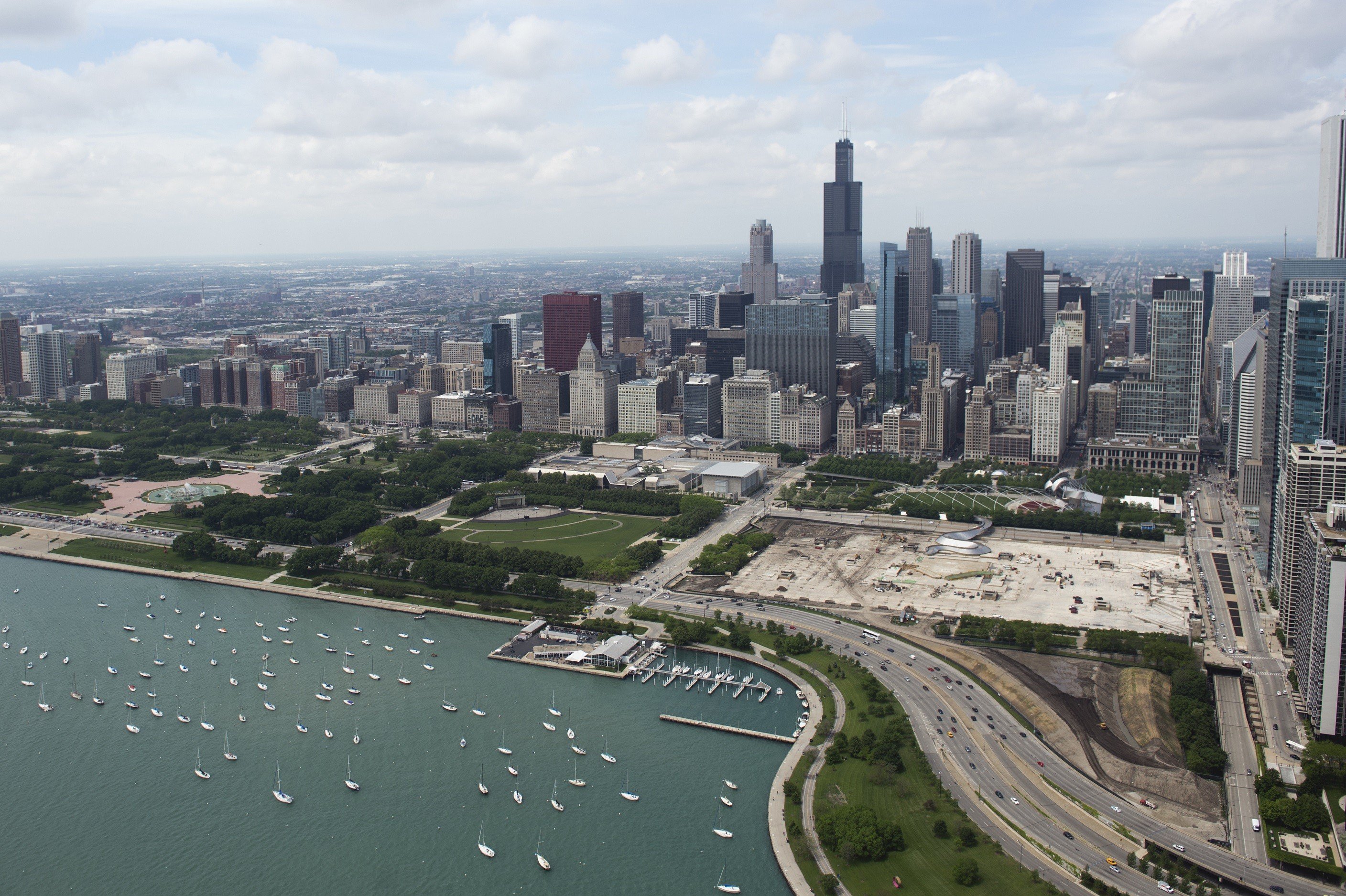 For a stunning, blow-by-blow account of one year in a big city's corruption, we highly recommend a 2016 UIC report on Chicago. In that document, you'll find false medical billing, prison bribes, aldermen heading to jail, and every other crime you'd expect in an infamously corrupt town. Not much has changed in the past few years. Aldermen still know the inside of prison cells as well as their wards. But there's a new contender in America.
Next: D.C. was always corrupt. Then Trump came to town.
1. Washington, D.C.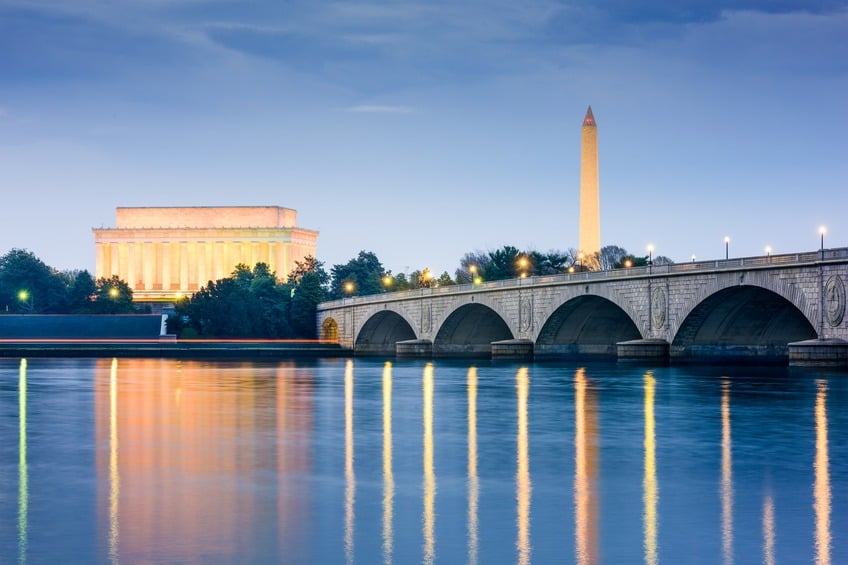 "The president can't have a conflict of interest," President Trump said as he weighed options for profiting from his office.
"Go buy Ivanka's stuff," White House spokeswoman Kellyanne Conway said, referring to the president's daughter (i.e., the one who works in the White House).
"No elected official of the Government of the United States…shall be admitted to any share or part of this lease" reads the Old Post Office charter, which Trump now owns. World leaders love the idea of paying Trump family before having a conversation with him, and they do so every day.
Somehow, the new ethics chief in D.C. has no problem with flagrant corruption. So if you like swamps, this is the presidency from heaven. The feeling is contagious since Trump brought his kids, business partners, and lawyers to the White House.
People barely blinked when billionaire Charles Koch sent Paul Ryan a check for $500,000 after getting billions in free money from the GOP tax plan. Washington, D.C. is officially the world capital of pay-to-play. After years of low- and mid-level corruption, the executive branch and Congress are fully on board. Welcome to Trump's D.C., the most corrupt city in America.
Follow The Cheat Sheet on Facebook!