15 Signs That Prove You're Addicted to HGTV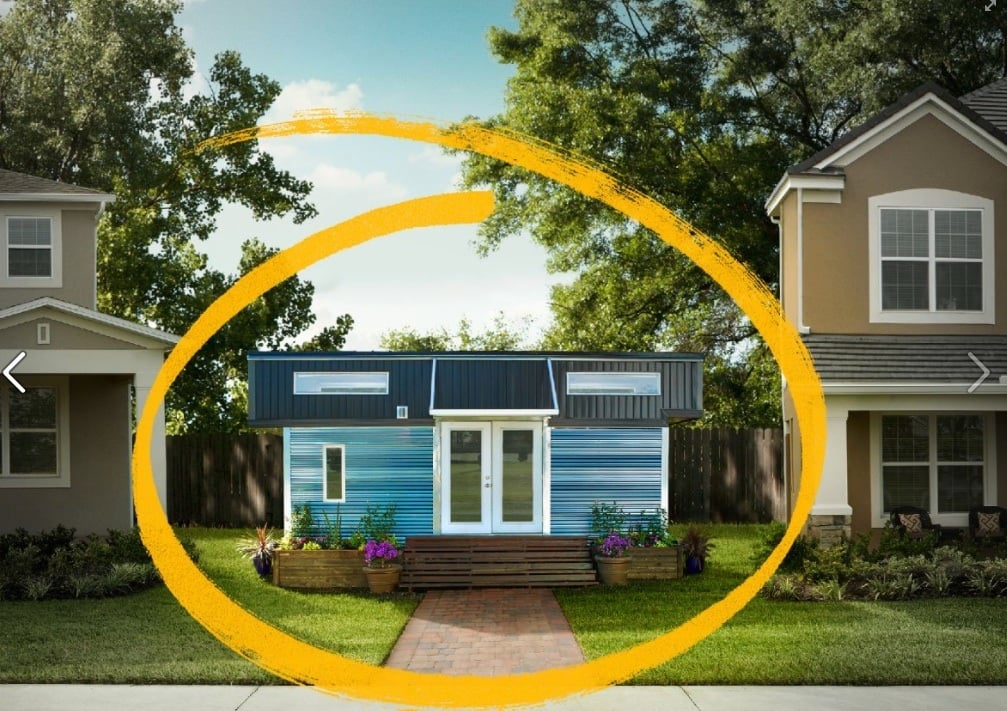 Are you a self-taught real estate expert thanks to the hours of time you've spent watching House Hunters? Are you on a first name basis with Chip and Joanna Gaines, and have you already picked out which wall in your house should be redone with shiplap? Do you have a favorite Property Brother and — bonus points — can you tell them apart?
America is obsessed with HGTV (Home & Garden Television Network). While some networks rely on shock value to keep viewers coming back (we're looking at you, HBO), HGTV takes the opposite approach, offering a benign, innocent lineup of programming that appeals to a wide range of ages and interests. That's why HGTV — which launched in 1994 and now boasts record-high, double-digit ratings for hit shows like Fixer Upper — is one of the highest performing networks on television.
Part of the appeal is how good you feel when you watch it. While real-life renovations may take months and cost thousands of dollars, the shows on HGTV wrap the whole messy endeavor into one satisfying 30-minute package. The before, during, and after of the process seems simple and looks appealing. Who wouldn't want to tune in?
But there's a difference between setting your DVR to record Fixer Upper every week and legally changing your name to Joanna and forcing everyone to refer to your house as "The Farm." Read on to see if you're harboring a healthy preference for home renovation shows or if you're actually addicted to HGTV.
1. You don't ever change the channel.
Despite spending $200 per month on your cable bill, you keep it tuned to one channel 24/7.
Next: Your own house doesn't measure up.

2. You're never satisfied with how your house looks.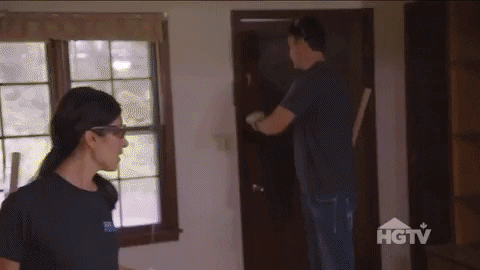 If you find yourself constantly planning home renovation projects or redoing the projects you've already just tackled, you may need to ease up on your HGTV viewing.
Next: This behavior makes it hard to stay friends.

3. You mentally renovate other people's houses.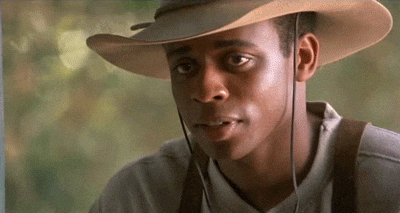 Your friends are not amused by how often you subtly suggest that they replace their living room carpet with hardwood … even if it would look a million times better.
Next: You shop but never buy.

4. You shop for home renovation materials but never purchase any.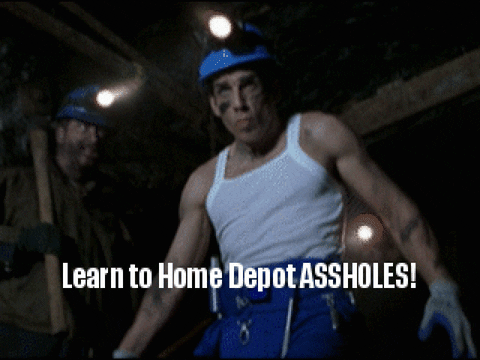 You're the reason why the cart abandonment rate for online stores is so high. If you're constantly adding home decor, flooring, and furniture to your cart but never getting further than the checkout screen, then you may be guilty of letting your HGTV renovation obsession get out of control.
Next: Your social life has suffered.

5. You cancel plans to binge watch 'House Hunters.'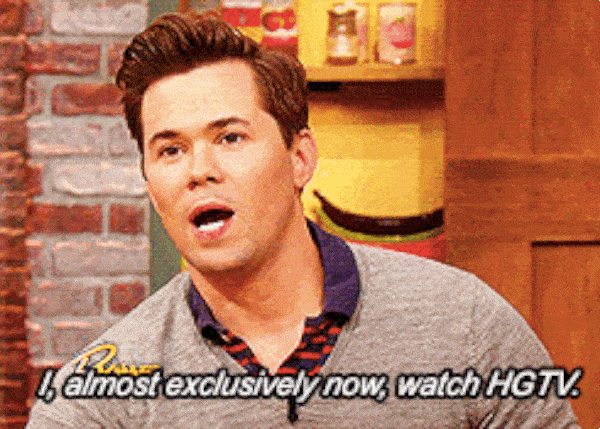 Why go out to dinner with your friends when you can stay in and guess whether they went with option one, two, or three?
Next: The Gaineses broke your damn heart.

6. You cried the day they canceled 'Fixer Upper.'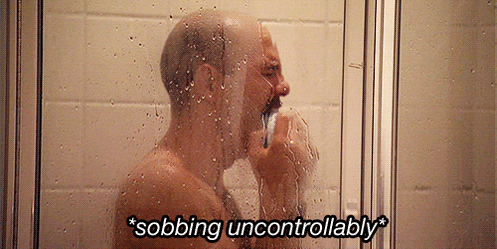 Oh Chip and Jo, how could you just leave us like this?
Next: You hate this particular show.

7. You despise 'House Hunters International.'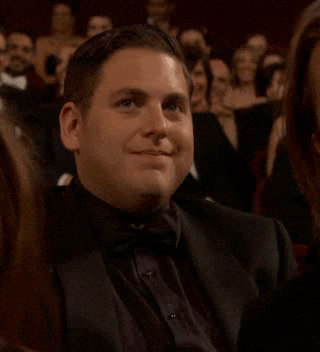 Nobody likes that show. Nobody.
Next: This update show trumps everything.

8. You'll drop everything to watch 'House Hunters: Where Are They Now?'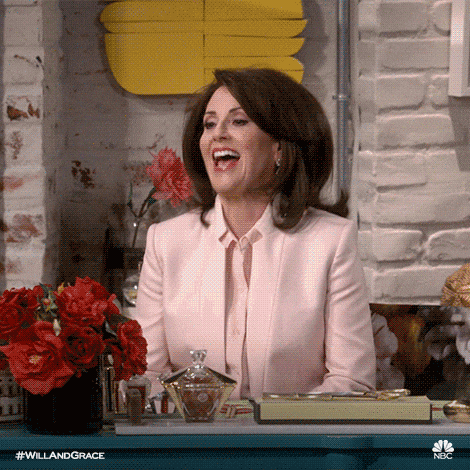 And yes, you remember the original episode without watching the recap.
Next: It's fake; who cares?

9. You don't care that it's all fake.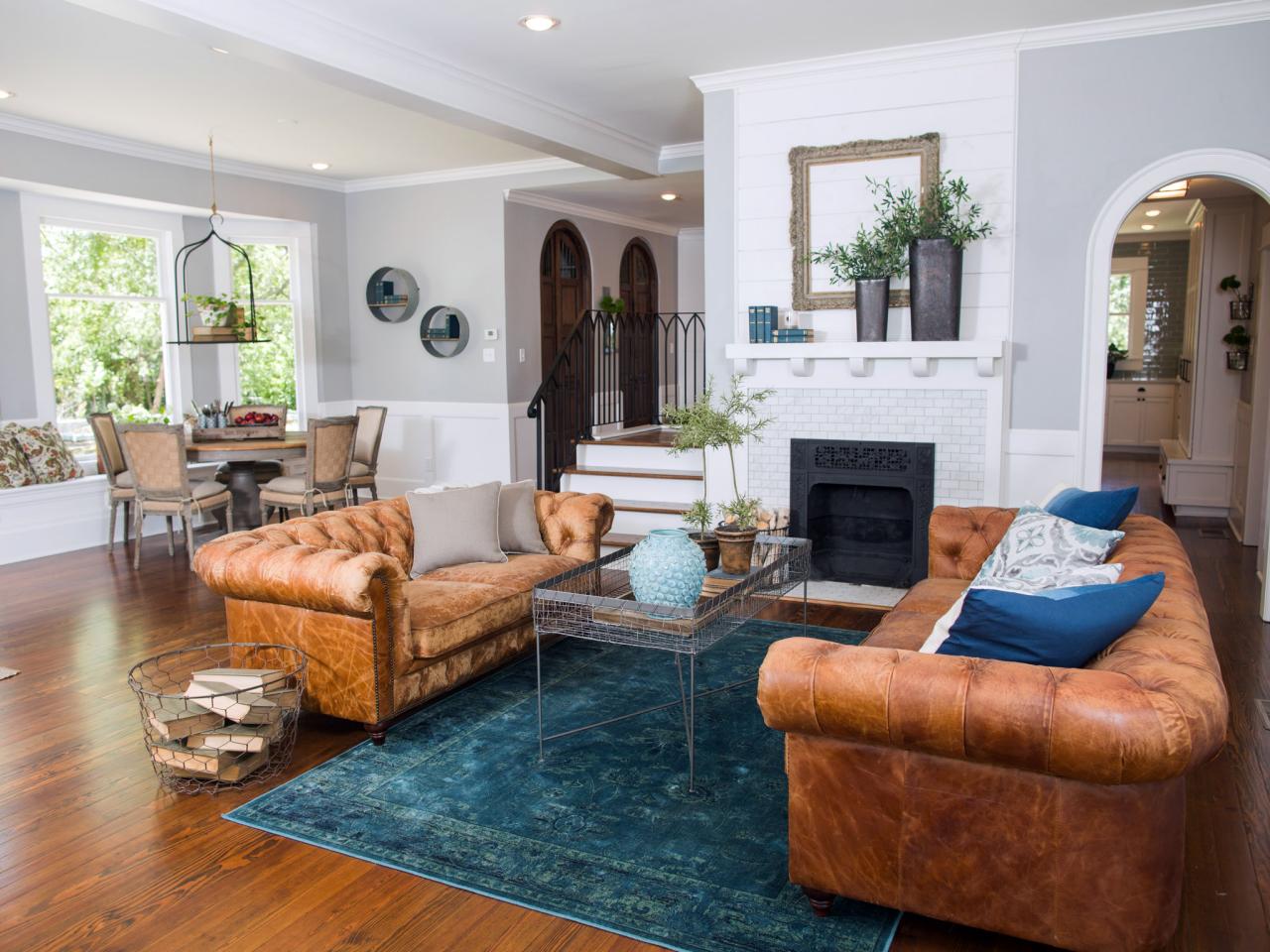 By now most people know that Flip or Flop is totally staged and they don't get to keep the furniture on Fixer Upper. But if you're a true fan of HGTV, you just don't care.
Next: You stalk the hosts online.

10. You follow popular show hosts on social media.
If you've ever retweeted a Property Brother or clicked "like" on one of Joanna Gaines' achingly perfect Instagram posts, then you're probably suffering from a bona fide HGTV addiction.
Next: You've entered this contest.

11. You've entered to win the HGTV Dream House.
And you wouldn't think twice about dropping everything and moving to Seattle if you won it.
Next: You've thought about this as a profession.
12. You've considered becoming a real estate agent.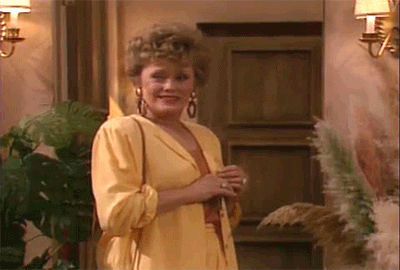 What, like it's hard?
Next: You've played this game.

13. You've played the unofficial 'House Hunters' drinking game.
Take a sip whenever someone mentions double sinks, room to entertain, granite countertops, a fenced-in yard, and hideous paint colors.
Next: You've considered this money-making scheme.

14. You've seriously looked into a full-time career flipping houses.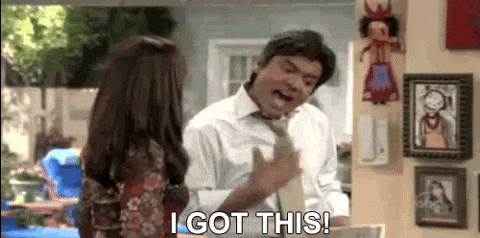 A little paint, a little drywall and bam — you could be a millionaire!
Next: You only care about this one thing.

15. No other network compares.
DIY may be a sister channel to the almighty HGTV, but other than Rehab Addict it's just not worth watching. It's HGTV for life, baby.