15 Things That Make Bowling Green, Kentucky More Fun Than Nashville (Including the 1 Thing You Can't See Anywhere Else on Earth)
First, an admission: I had never heard of Bowling Green, Kentucky before I visited. I definitely didn't know it was a short drive — less than an hour, actually — north of Nashville and just south of Louisville. I had no clue there was so much stuff to do there. And most of all, I was unaware that there's something in Bowling Green that you can't see anywhere else on earth (page 3).
If you're like me and have never been to Bowling Green, it's time to change that. Whether you're traveling solo or bringing the whole family, there's an adventure waiting for you there, and plenty of food and drinks to satisfy when you're all done with thrill-seeking. And a quick note – if you want to be in the center of the action, stay at the Hyatt Place Bowling Green. The amenities include a fitness center, a pool, meeting spaces, a complimentary breakfast every morning, a free shuttle, 24/7 dining, a cocktail and coffee bar, business center, and way too much more to mention.
Want to know the best things you can do in Bowling Green? Read on to find out.
1. Have lunch at Home Café
Since it's situated in a strip mall, it would be easy to drive right past Home Café if you didn't know what you were looking for. But that would be a huge mistake. The owners of this family-owned eatery pride themselves on using fresh, local ingredients and homemade recipes that keep customers coming back for more.
Hot sandwiches, fried chicken, fresh salads, heaping side dishes, desserts — there's no way you're leaving this place hungry. Pro tip: Their lunch specials usually sell out, so arrive early to make sure you get exactly what you're craving.
Next: It's rare to get the opportunity to try this.

2. Drive a Corvette on a race track at NCM Motorsports Park
Ever dreamed of owning a Corvette? Bring that fantasy to life at NCM Motorsports Park, where the owners are just crazy enough to let average people zip around a real racetrack in a Corvette.
A touring lap following a lead car isn't cheap at $199. But this once-in-a-lifetime experience is well worth it and makes an incredible gift for any car enthusiast (plus, spectating is usually free).
Next: You can only find this thing at one place on Earth.

3. See the world's most famous sinkhole at the National Corvette Museum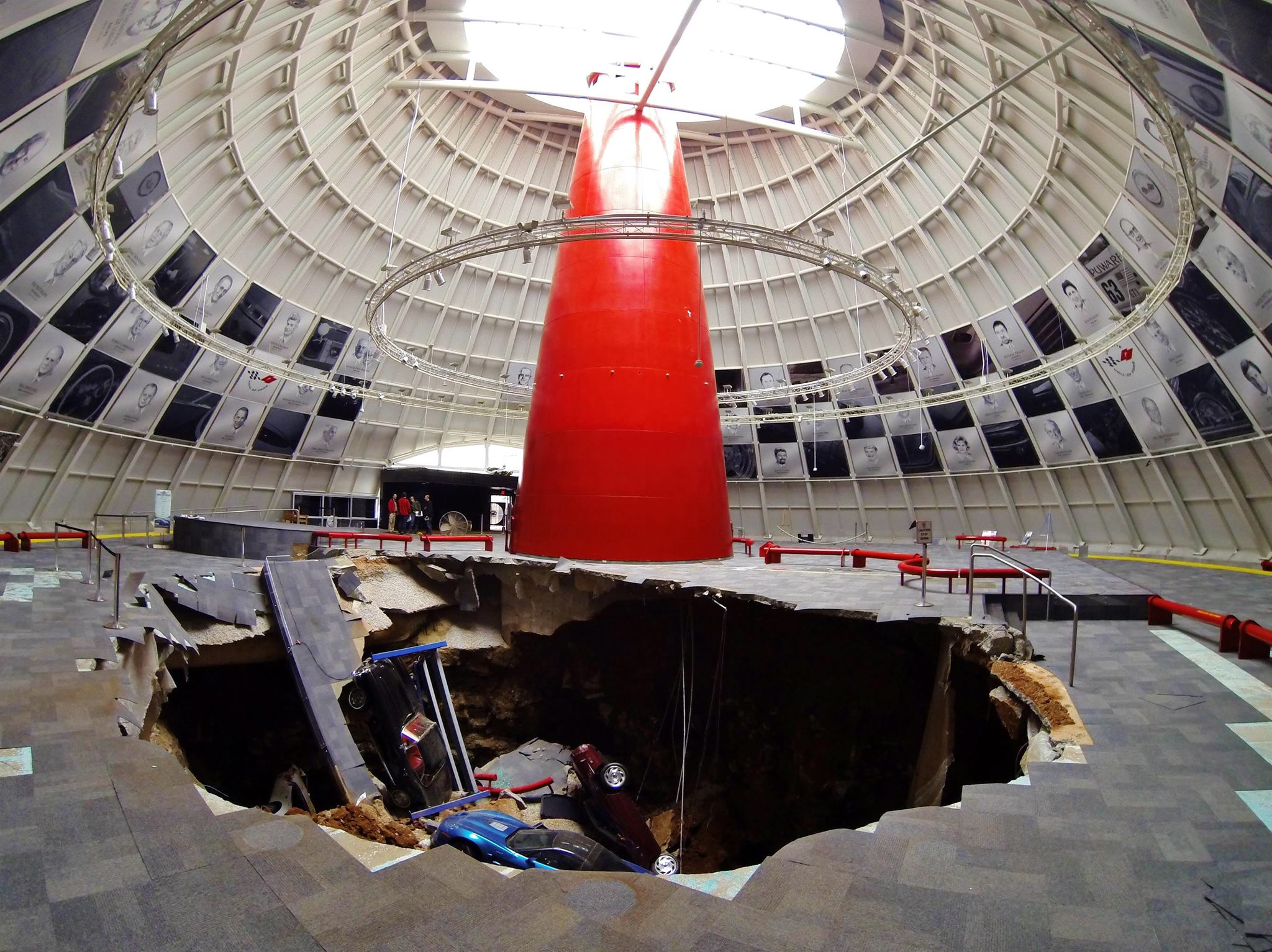 A funny thing happened in 2014 that wasn't actually funny at all. Security cameras caught the devastating footage of a sinkhole swallowing up priceless Corvettes at the one and only National Corvette Museum.
It was a terrible incident, but rather than try to cover it up or act like it never happened, museum staff realized that visitors were morbidly curious about the sinkhole that rocked the car world. Now the museum tour includes an entire "sinkhole experience" with a view into the hole, an exhibit of all the wrecked cars, and even bona fide sinkhole dirt in the gift shop that you can bring home.
There's nowhere else on earth that they make Corvettes besides Bowling Green — and there's certainly nowhere else with a sinkhole this famous.
Next: This is the best way to unwind after a long day of adventures.

4. Grab a beer at White Squirrel Brewery
We've reached a point in our nation's history where no self-respecting town can exist without at least one local brewery. White Squirrel is considered a nano brewery due to the extremely low volume of beer they produce. But when it comes to down-home atmosphere, tasty burgers, and cold brews, you can't do much better.
Next: This excursion is worth waking up early for.

5. Enjoy a sunrise air balloon ride with eHotAir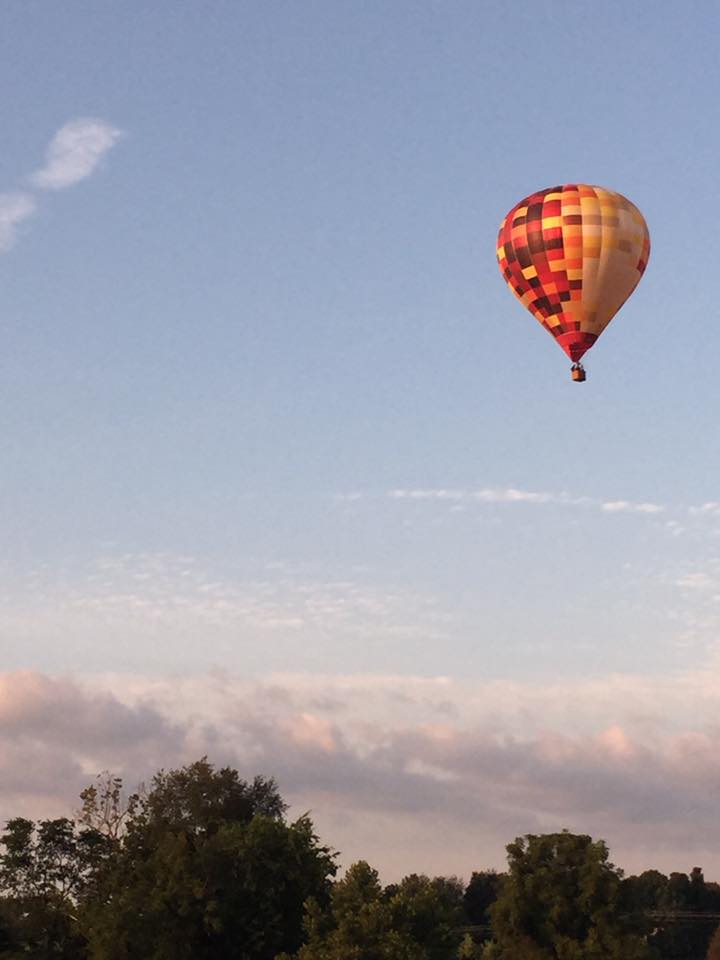 The thing about hot air balloon rides is that the weather has to be just exactly perfect or your ride will get canceled. But if you are lucky enough to see the sunrise from the basket of a hot air balloon, this is the company you'll want to do it with. The guy in charge is a former pilot and so far they have a 100% incident free track record. You know, in case you're nervous about it.
Next: You'll learn something and have fun here.

6. Take a tour of Mammoth Cave National Park
There are really no words to describe the wonder of these caves — just know that even if you've gone on cave tours before, you've never seen one like this before.
The world's longest discovered underground cave system in the world is in Kentucky, and the guided tour will tell you everything you wanted to know about them. You could spend an entire day taking every cave tour and hiking the trails in this breathtaking national park.
Next: Go here for seafood so fresh you'll swear you're on the coast.

7. Delight your senses at Steamer Southern Seafood Kitchen
If atmosphere is your thing, then head over to Steamer for a culinary adventure like nothing you've tried before. The restaurant's owner spent years running a seafood place in Hilton Head and clearly knows his way around a shrimp cocktail.
All the fish is deliciously fresh and the light and airy space is perfect for anything from dates to nights out with friends. Foodies will love it here.
Next: This is a cheap and fun way to spend an evening with the family.

8. Spend an evening at a Bowling Green Hot Rods minor league baseball game
Peanuts and cracker jacks and everything you love about a ball game can be found here at Hot Rods stadium. This family-friendly venue boasts lots of fan-centric activities and fun themed nights, plus fireworks every Friday. If you can't figure out what to do on a summer night, head over to the park and get a few tickets. You'll be so glad you did.
Next: Go off the beaten path to discover this magical spot.

9. Meet the Pie Queen of Bowling Green at Boyce General Store
You'll have to drive down some winding back roads to find the Pie Queen of Bowling Green — but once you're there, the trip will be worth it.
Brad and Brie Golliher turned their love of food and community into a thriving business. Brie bakes pies and other treats (um, hello homemade pop tarts and cinnamon buns) that sell out faster than you can say, "made from scratch." This place is packed for breakfast with a mix of locals and tourists who want a good home cooked meal for a great price.
Boyce General Store has been featured on KET's Kentucky Life, PBS's Travels with Darley and published in cookbooks such as Road Trip Eats: 101 Ya Gotta Eat Here Places Across Kentucky, and Tasting KY: Favorite Recipes from the Bluegrass State. They've also been featured in USA Today, Country Living and Cosmopolitan magazine.
Next: Underground rivers? Yes, seriously.

10. Go on an underground boat tour in Lost River Cave
Are there ever enough caves? Not really. There's only one underground boat tour in Kentucky and you can find it at Lost River Cave. This cultural landmark was once abandoned and used as a dump site but has since been rescued and restored thanks to the work of a non-profit. If caves aren't your thing, they also have an on-site butterfly habitat and nature trails where you can enjoy the beauty of the land.
Next: Only thrill seekers should bother trying the next one.

11. Fly through the trees on the Flying Squirrel Zipline
You haven't lived until you've soared through the treetops with nothing more than a wire suspending you. This exciting, gravity-defying experience feels surprisingly safe thanks to the expert tour guides who make sure you're ready to go before you take off. It's like nothing you've ever done before.
Next: This has "relaxing getaway" written all over it.

12. Book a stay at the Kentucky Grand Hotel and Spa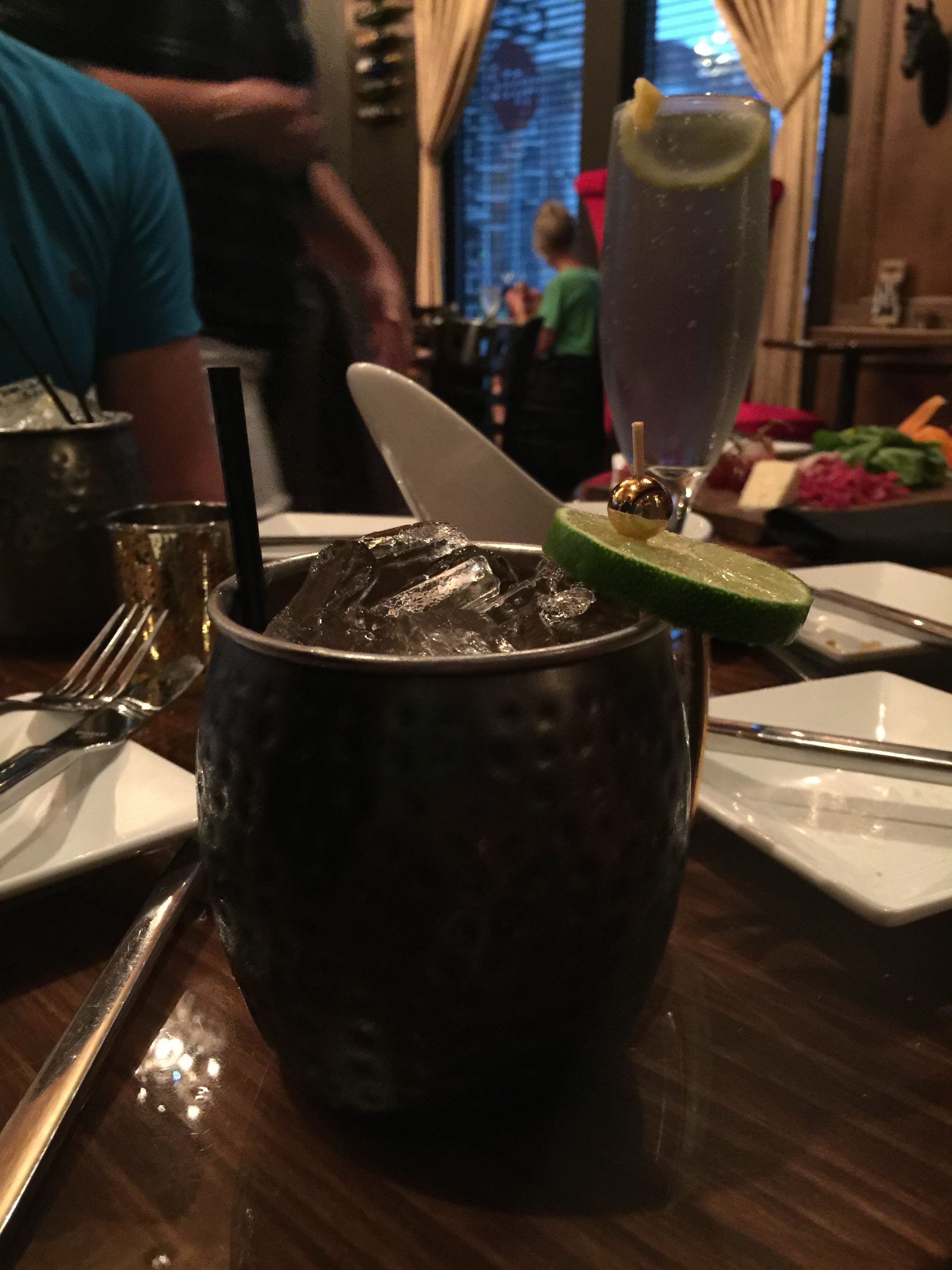 Old world charm meets modern convenience at this stunning boutique hotel. Located in the heart of downtown, it has eight stunning suites you can reserve when you want to feel like royalty for the day. The oversized penthouse rooms are large enough for your entire crew, so if you have a bachelor party or a girl's weekend in the works, this is the place to be. Pamper yourself in the spa and then head over to The Derby Piano Bar & Restaurant for gourmet bites and fancy cocktails.
Next: You can experience a piece of history here.

13. Step back in time at the Historic Railpark & Train Museum
Remember the romance of railroads? This museum isn't like so many others where you can't touch anything. Experience life on a restored rail car up close and personal at this historic, fascinating spot that will entertain and delight history buffs of all ages.
Next: Go here to satisfy your sweet tooth.

14. Indulge in homemade ice cream at Chaney's Dairy Barn
You can't go too far in Bowling Green without hearing about Chaney's and their homemade ice cream. This working dairy farm has so much to offer families, including fresh foods to stock the fridge and family entertainment all the time. Stop by for a movie night, or to play on the playground, and obviously don't leave without getting a scoop (or three).
Next: Still not sure what to do in Bowling Green?

15. Literally anything else you want to do
Let's say nothing on this list appeals to you. Even then, you'd STILL be able to find something to do in Bowling Green. There are museums, restaurants, shopping, races to watch, and pretty much anything else your heart desires, all just a short drive away from Nashville. You owe it to yourself to plan a trip here.
Editor's note: Accommodations, excursions, and meals were provided by the Bowling Green Area Conventions & Visitors Bureau and the Decker/Royal Agency. Opinions are my own.   
Read more: This Is Every Underrated Foodie City That's Actually Worth Visiting
Check out The Cheat Sheet on Facebook!