15 Things You Never Knew About Black Friday
Thanksgiving week is more than just a time for gorging on turkey and stuffing – it's also the week of the biggest shopping day of the year. The day after Thanksgiving is called Black Friday and most retailers look forward to it (or dread it) all year long.
The Friday following the Thanksgiving holiday wasn't always like this, however. It turns out this mega shopping day is fairly new and not everyone agrees with the vapid consumerism it represents. But love it or hate it, Black Friday is the unofficial start of the holiday shopping season, and retailers can count on selling a whole lot of stuff on this day – even before dawn.
Read on for the weirdest, most interesting facts you never knew about Black Friday – including where the name came from (page 10). And no, it's not called that because retailers go "into the black."
1. The mall can't open until anchor stores do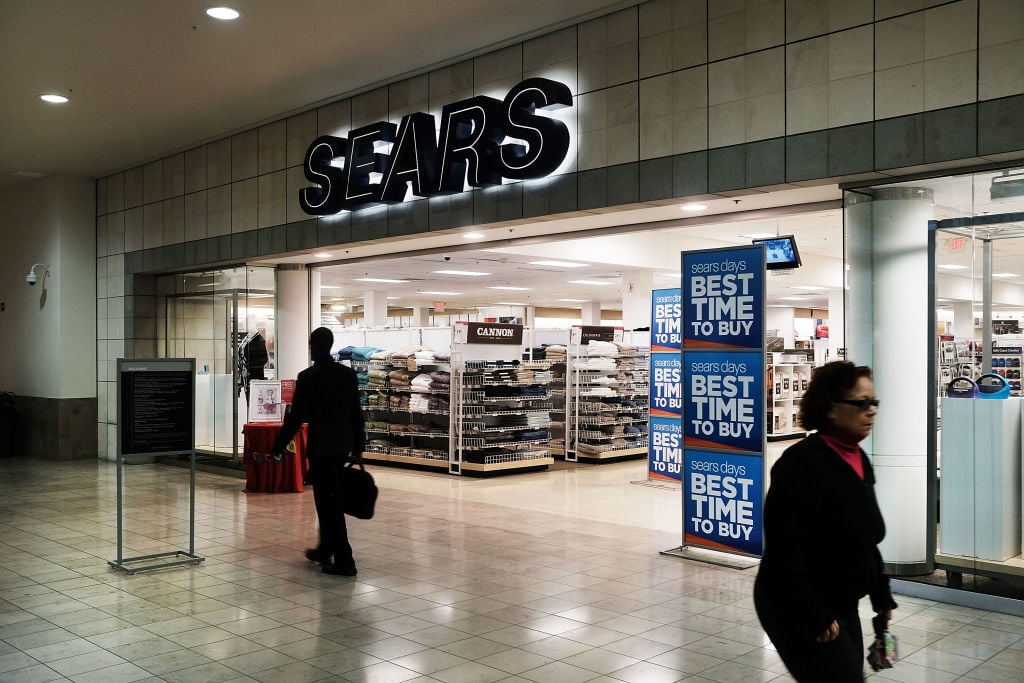 The "anchor stores" at the mall are large department stores such as Macy's, JCPenney, and Sears. Per their mall rental policy, smaller stores aren't allowed to be open when those anchor stores are closed or else they have to pay fines.
As one retail worker explained to Business Insider: "Anchor stores such as Macy's, Nordstrom, and Target make the decision for the entire mall. The mall opens when they open, and those that don't comply are fined by the mall for every hour they stay closed. Some stores like Apple acknowledge this and happily pay those fines."
Next: You might feel déjà vu.

2. Retailers run the same promotions every year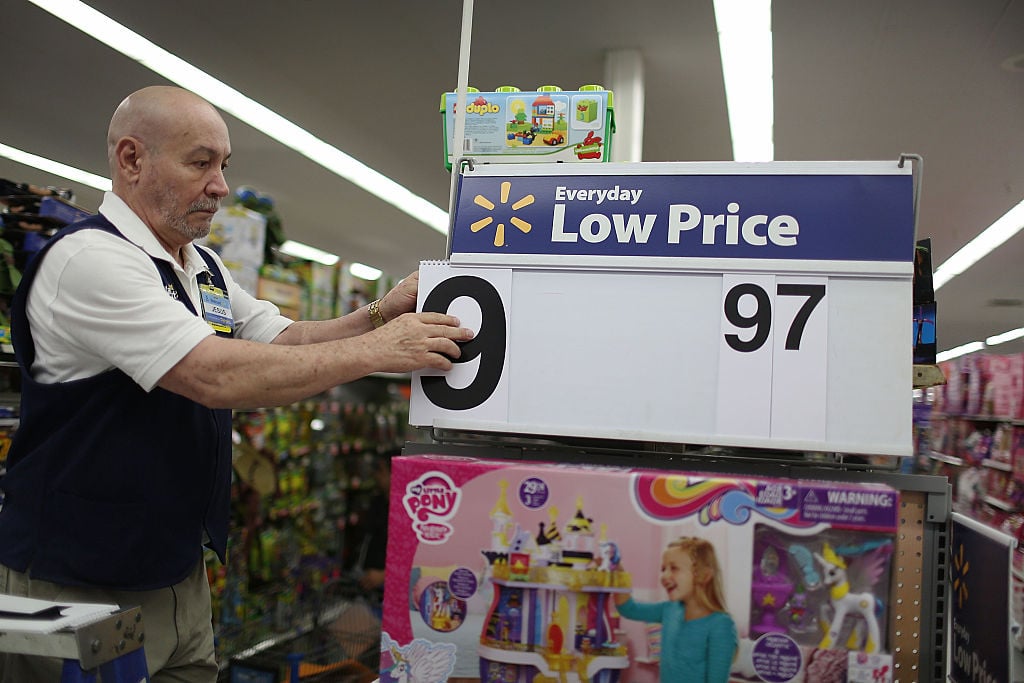 One study from NerdWallet found that 93% of stores offered at least one item for the same price on Black Friday in 2014 as they did in 2013. Some of the deepest discounts are on outdated products, like older version televisions or other electronics rather than the newest.
Next: Don't set your alarm for too early if you don't want to.

3. You rarely need to arrive right when the store opens to get great deals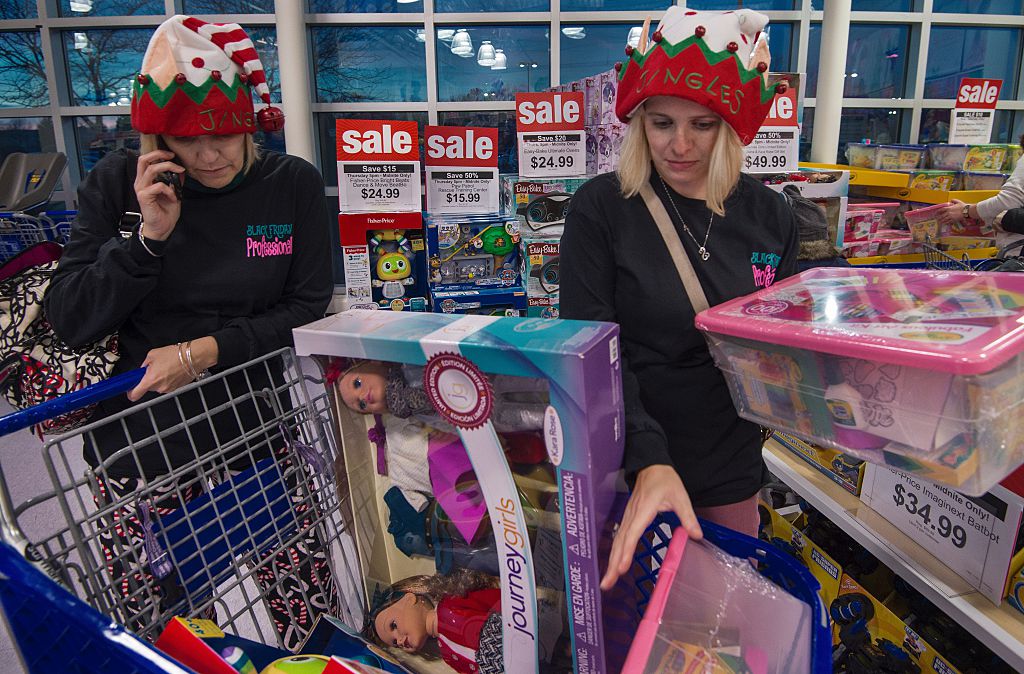 There are those few doorbusters that are guaranteed to sell out within five minutes of the store opening. But other than that, most items will be on sale all day, and the crowds will probably shrink later in the afternoon. There's no need to get up before sunrise to score excellent bargains on Black Friday.
Next: You don't actually need to shop on Black Friday.

4. Stores run holiday sales before Black Friday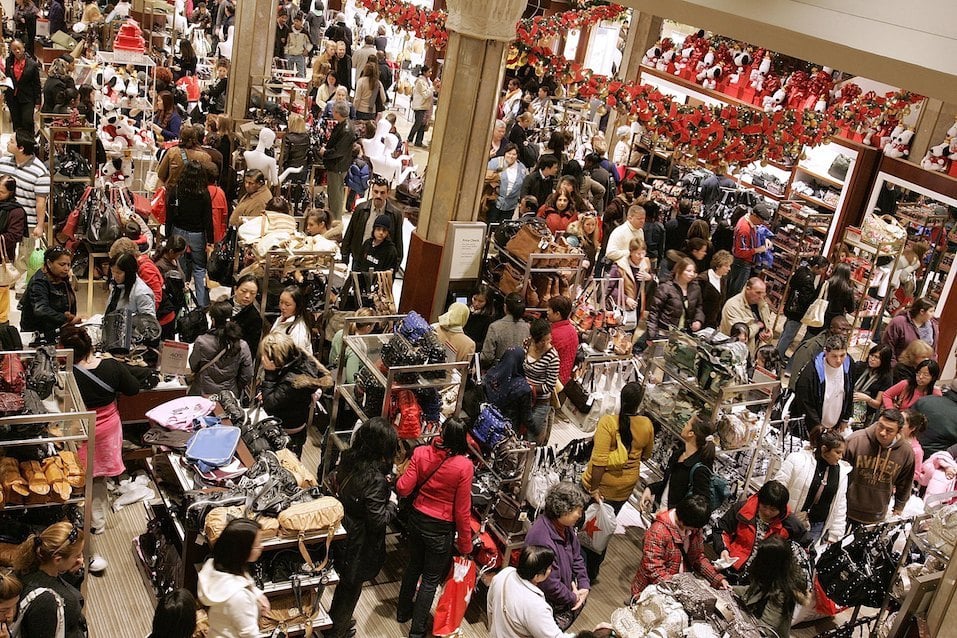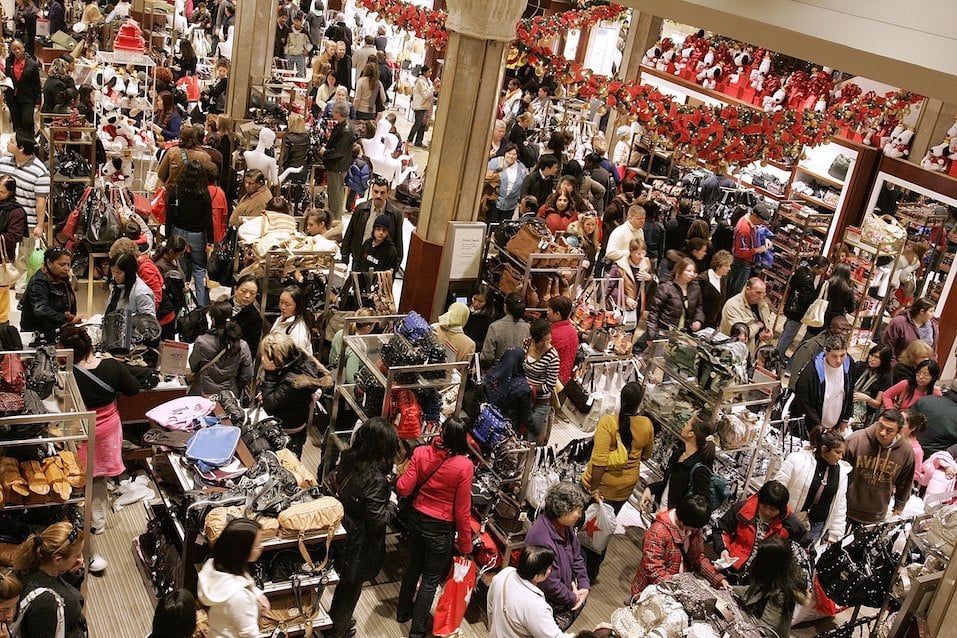 You may have noticed that retailers start running huge sales in early November and those deals may be as good – or better – than the ones you'll find the day after Thanksgiving. Decide what you plan to buy early and start seeking out sales before the post-Thanksgiving rush.
Next: Doing this might make some people angry.

5. Shopping on Thanksgiving Day is highly controversial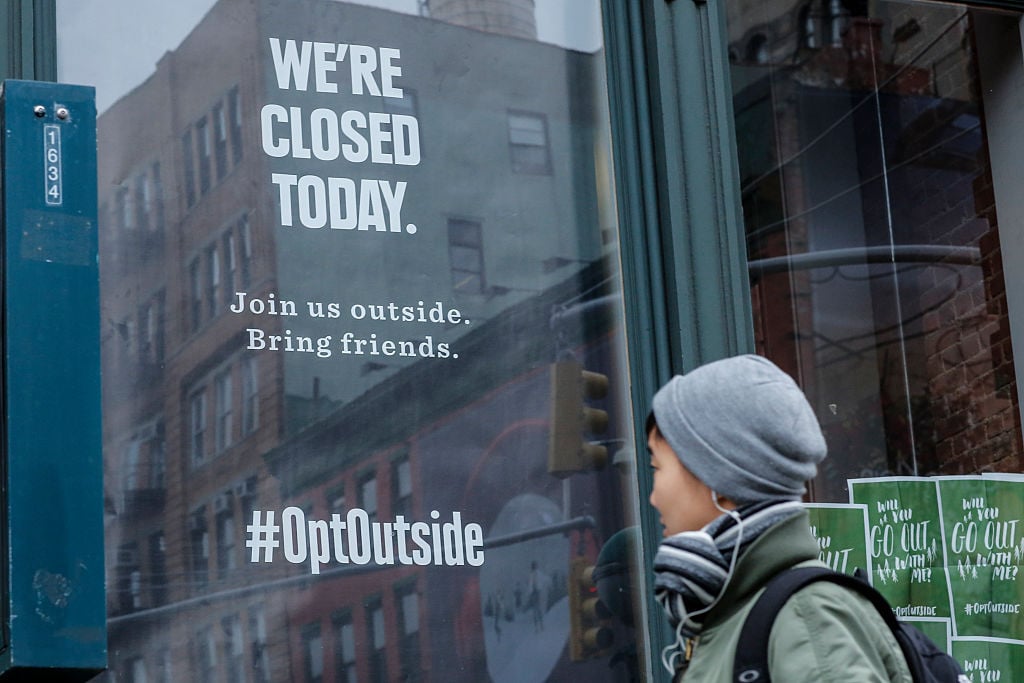 Ten years ago, stores used to open at 5 AM on Black Friday and that was early enough. Gradually, that hour got pushed up earlier and earlier until some retailers began opening at midnight. However, things took a turn when certain stores began the tradition of opening on Thanksgiving Day – sometimes as early as 5 PM on Turkey Day.
The sad truth is that retailers wouldn't open if people didn't shop. The best way to stop this practice is to stop shopping on Thanksgiving Day.
Next: Is Black Friday good – or evil?

6. Black Friday used to mean something negative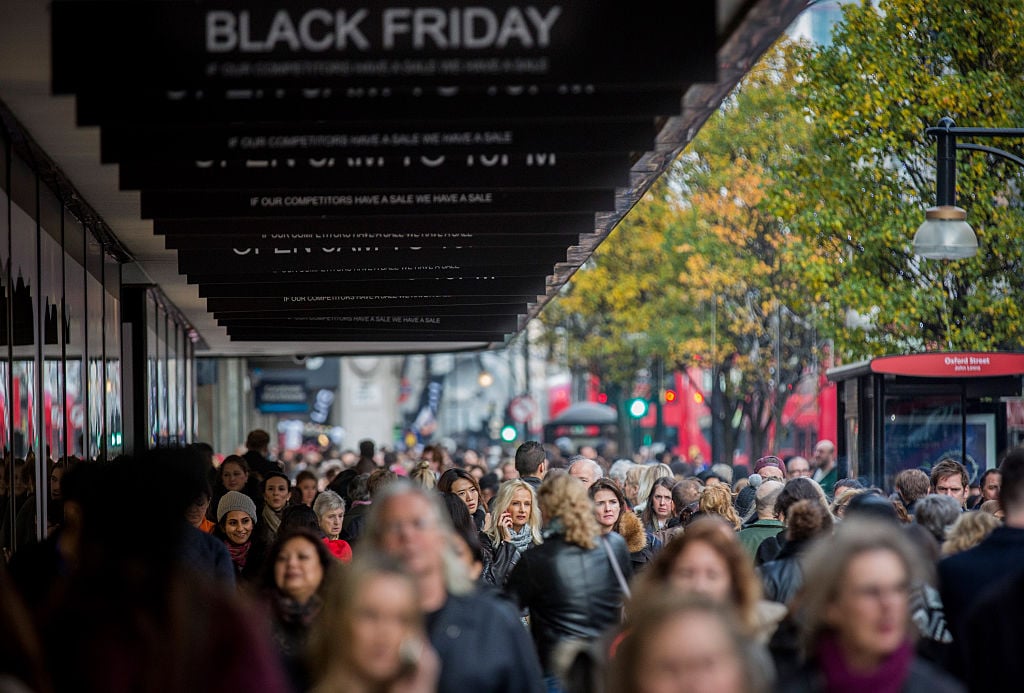 The descriptor "Black Friday" was first used in September 1869 as a way to describe a stock market crash that occurred on that date. Typically, describing something as "black" indicated it was something negative, not something good. And that's exactly what it was for Black Friday, too.
Next: This tradition preceded Black Friday.

7. Santa Claus parades used to mark the beginning of the holiday shopping season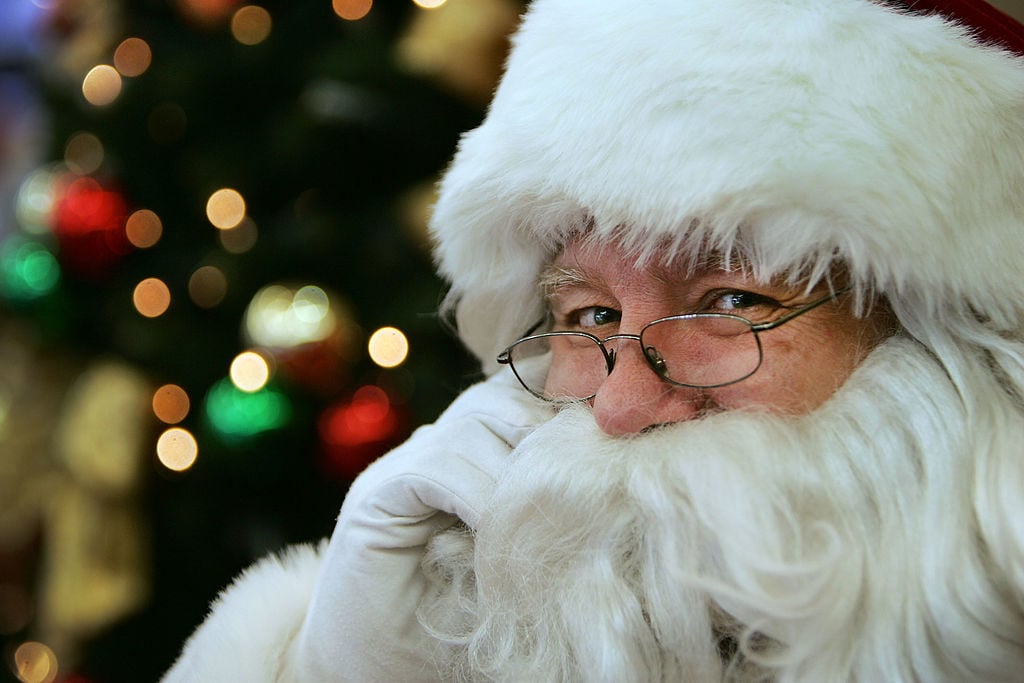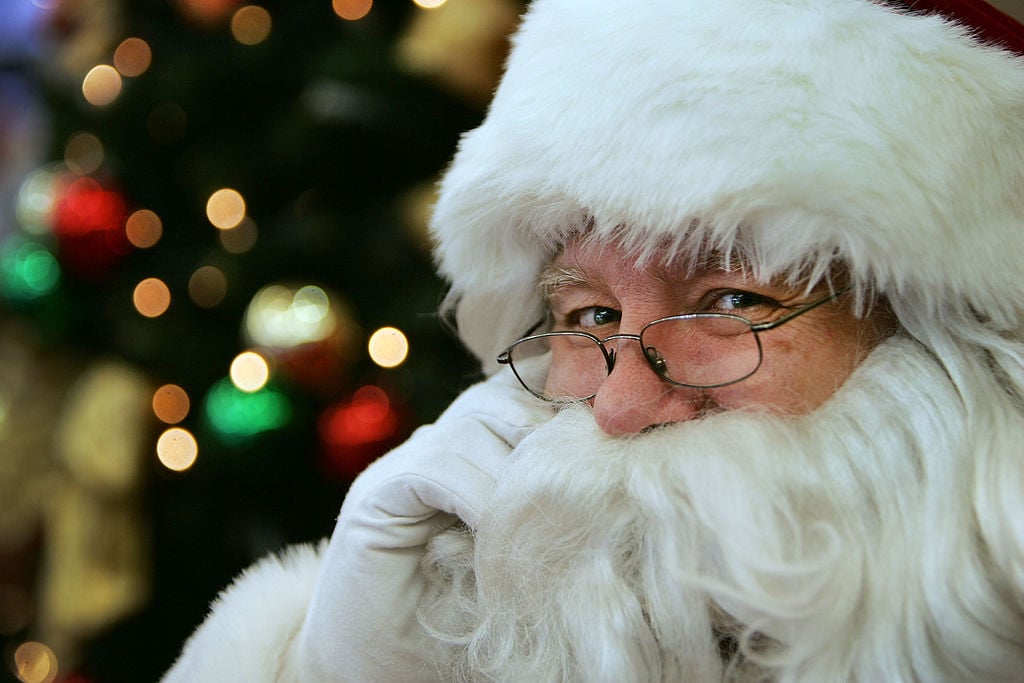 Canadian department store Eaton's hosted the first Santa Claus parade on December 2, 1905. It wasn't long before other department stores took a cue from the parade's success and started parades of their own. One you might be familiar with? The Macy's Thanksgiving Day Parade, which began in 1924.
Next: Here's the unlikely place where Black Friday began.

8. The term Black Friday started in Philadelphia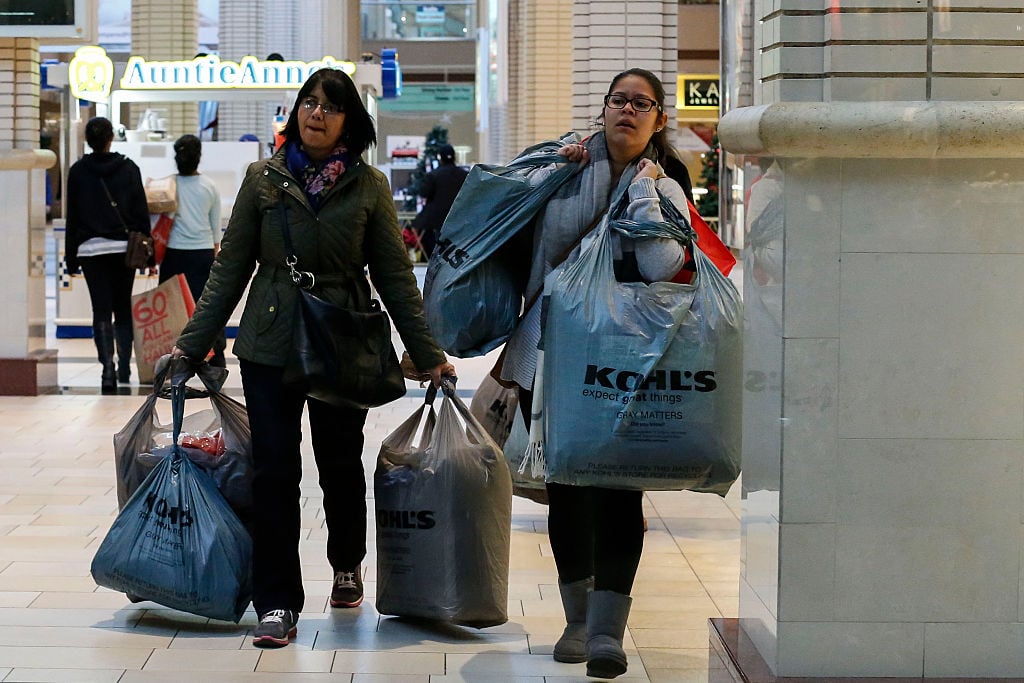 Legend has it that police officers started calling it "Black Friday" because they dreaded the extra traffic and congestion around the city on that day. Retailers disagreed with the derogatory name and tried renaming the event "Big Friday" instead.
Obviously, the new name didn't stick.
Next: The history of Black Friday is not very long.

9. Black Friday wasn't a 'national holiday' until the 1990s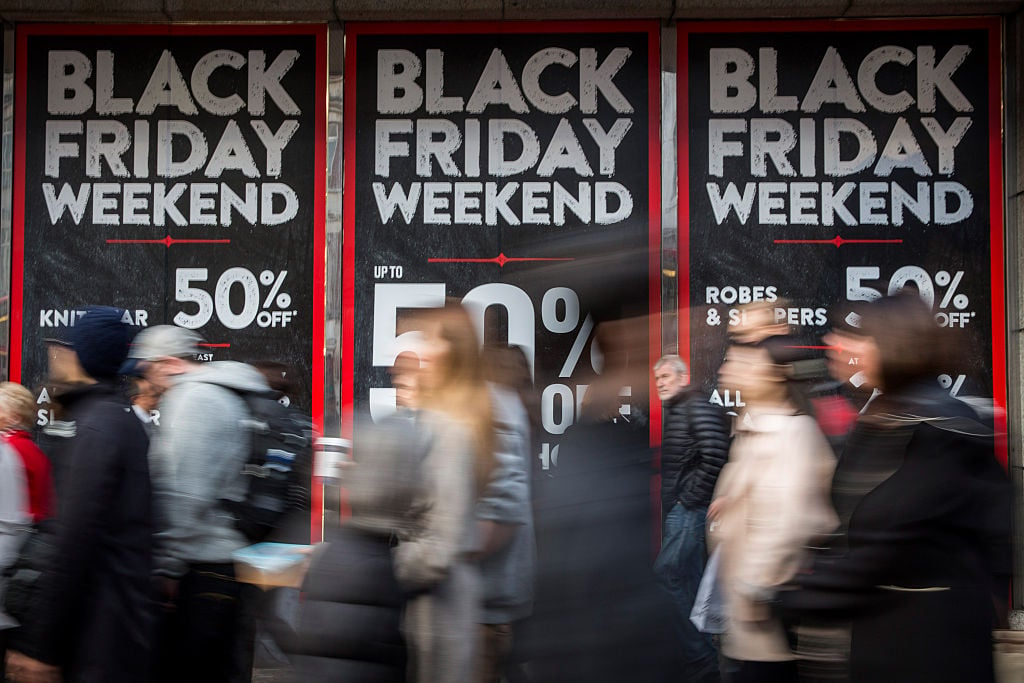 It may seem like Black Friday has been around forever, but the usage of the term didn't spread much beyond the Philadelphia region until the late 1980s. It wasn't used on a national scale until retailers started using it as marketing ploy in the 90s.
Next: You probably thought this was why it's called Black Friday – but you're wrong.

10. Retailers may go 'in the black,' but that's not why it's named Black Friday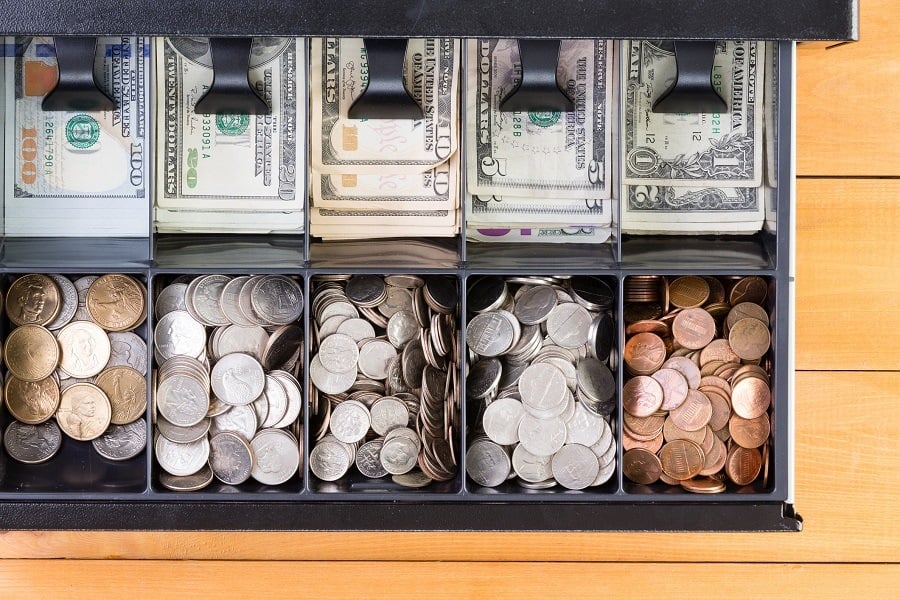 The history of the name Black Friday is undeniably negative, so retailers attempted to put a better spin on it by saying the "black" in Black Friday refers to their balance sheets.
The idea is that even stores with more debt than assets – in other words, those who are "in the red" – have the opportunity to turn things around on Black Friday.
Next: This was the first year Black Friday became the most popular shopping day.

11. It didn't become the biggest shopping day of the year until 2001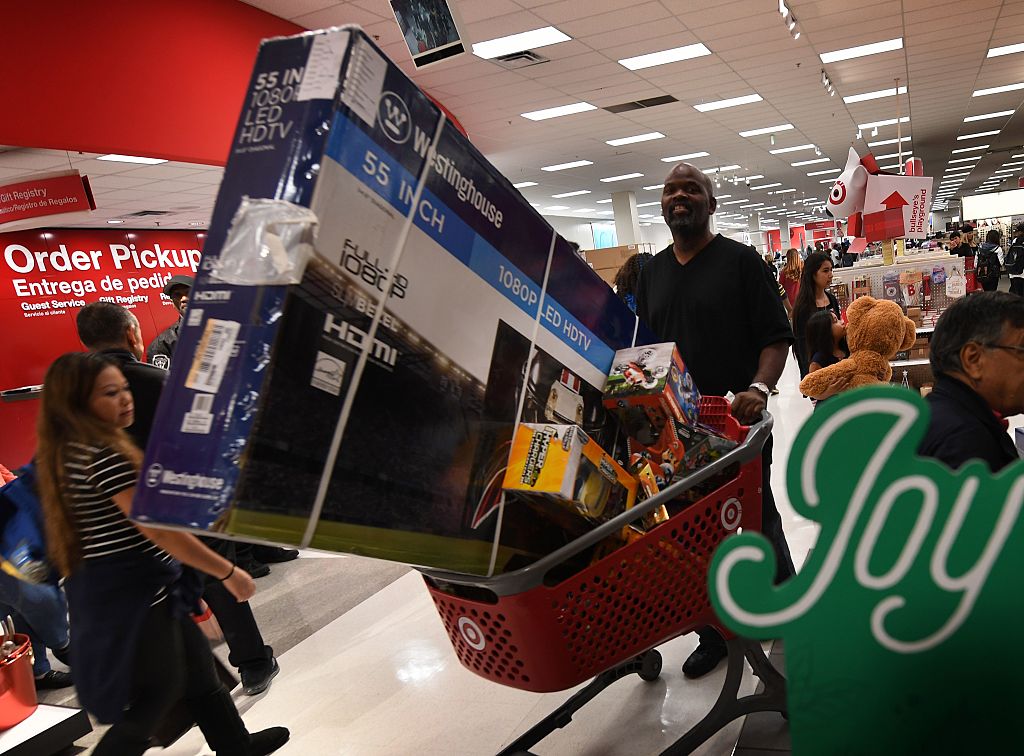 Black Friday may have become popular in the 1990s, but it wasn't until 2001 that it truly became the biggest shopping day of the year. Before that date, sales were much higher in late December as procrastinators were still waiting longer to shop. The Saturday before Christmas typically had the most revenue of the year.
Next: There's a new Black Friday in town – it's called Thursday.

12. Retailers are expanding Black Friday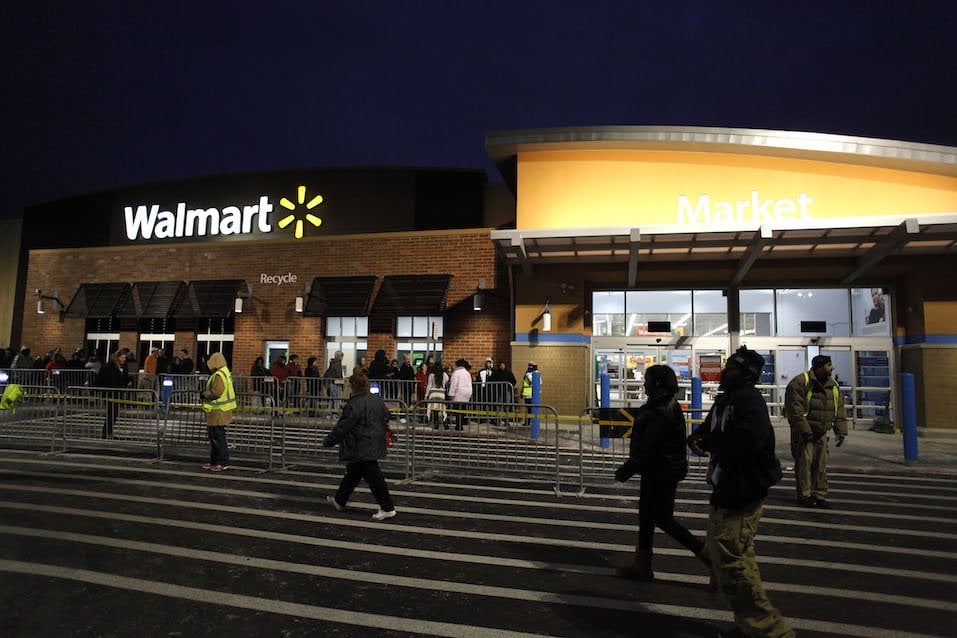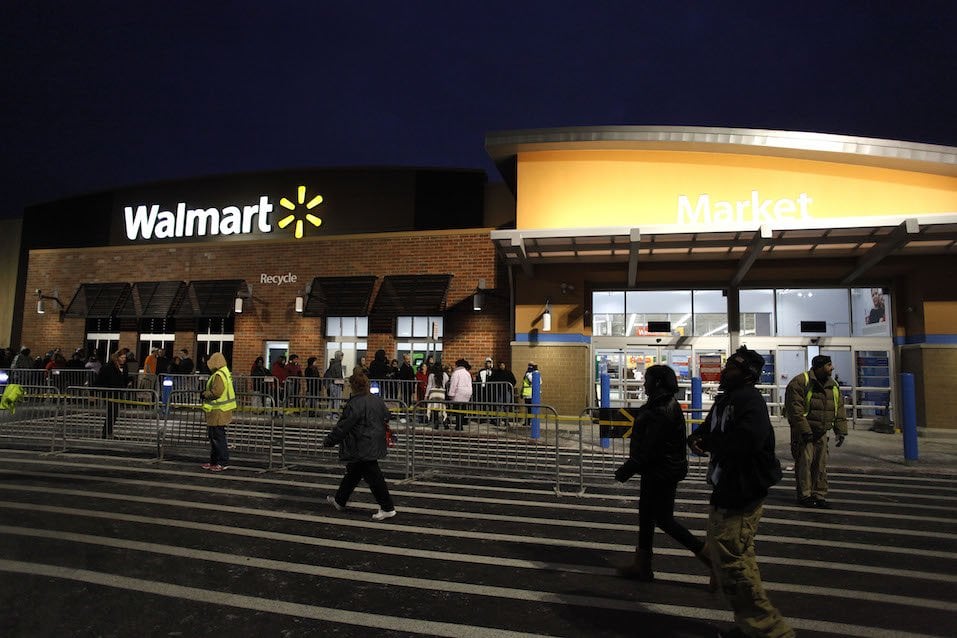 These days retailers are willing to try just about anything to capitalize on Black Friday for more than just a day. Many host "Early Black Friday" events, offering deals in the early weeks of November or even October. Plus, opening on Thanksgiving is becoming common, and some stores are beginning to refer to it as Gray Thursday.
Online retailers like Amazon typically offer great bargains on Cyber Monday (the Monday after Thanksgiving). Small Business Saturday seeks to promote local businesses.
Next: Holiday shopping moved the date of Thanksgiving.

13. Holiday shopping influenced when Thanksgiving occurred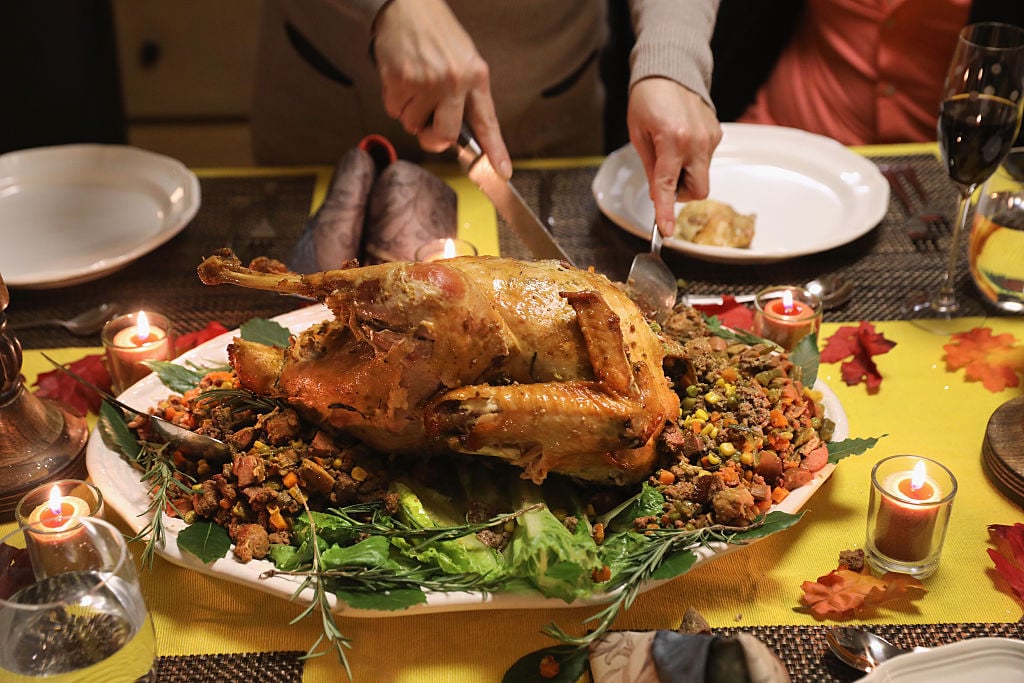 Everyone knows that we celebrate Thanksgiving on the third Thursday in November. But that wasn't always the case. In the late nineteenth and early twentieth century, the president used to declare a "day of giving thanks" on the last Thursday in November.
But when retailers complained that waiting so long to celebrate Thanksgiving cut into holiday shopping time, Congress changed the date with an official joint resolution in 1941, thereby extending the shopping season by one week.
Next: You never knew this about Black Friday shoppers.

14. Black Friday shoppers aren't all sober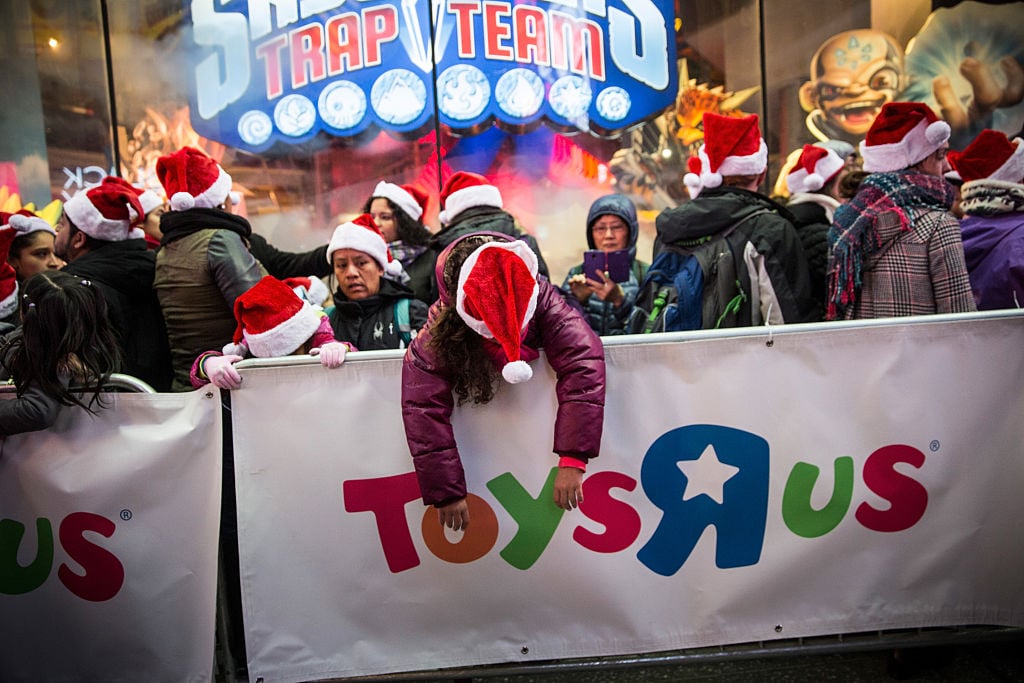 Blame it on the holiday feeling? The site RetailMeNot conducted a survey and found that a shocking 12% of all Black Friday shoppers are intoxicated while shopping. Hopefully, they're calling an Uber for a ride to the mall, or are at least shopping with a sober buddy.
Next: The Black Friday trend is spreading.

15. Black Friday occurs all over the world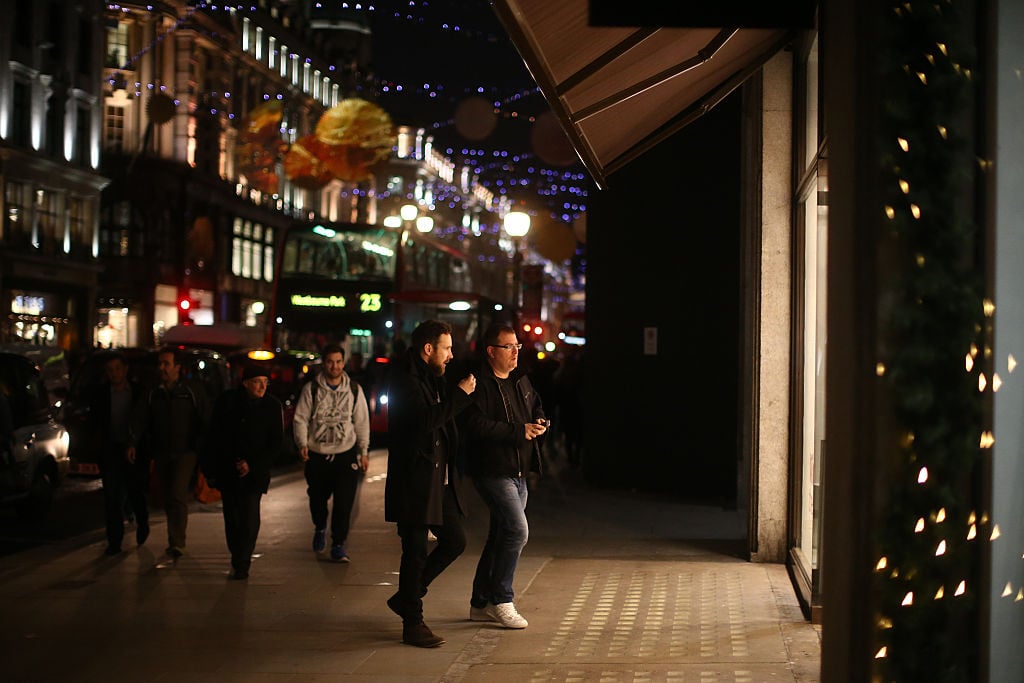 The "holiday" may have roots in the USA, but now Black Friday madness has spread to many other countries, including Canada where Thanksgiving is celebrated a full month earlier. In Mexico, Black Friday is called "El Buen Fin," which translates to "really good weekend."
Retailers also use Black Friday marketing promotions in the UK, Brazil, India, France, Norway, and many other places.