19 New Sheroes from Barbie to Celebrate Women's Month
Barbie has always been a mainstay in kids toy chests' around the world. In the last couple of decades, however, parents have been less inclined to buy them because of concerns with imparting body image issues upon young girls. In response to that, Mattel, the manufacturer of Barbie Dolls has created Barbies that are representations of positive role models that young girls can look up to.
Here are the Sheroes that could be inspiring your little girl when she plays with her dolls.
1. Chloe Kim, Olympic champion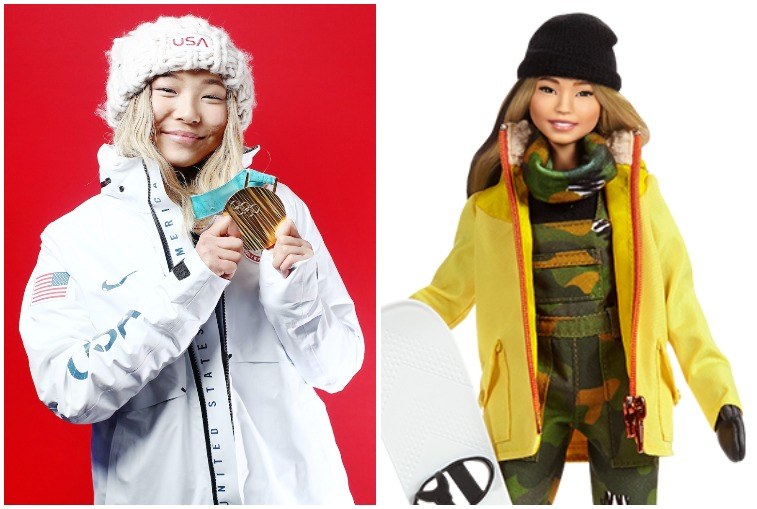 The first Shero from Barbie is Chloe Kim. Here's someone that should be fresh in everyone's minds coming hot of her gold medal performance at the 2018 Pyeongchang Olympics. She is also the first woman to perform back to back 1080's and the first woman to score a perfect 100 at the U.S. Grand Prix. Chloe continues to push the sport to new limits and is an incredible inspiration to boys and girls alike.
Next: This feminist icon persevered and brought us some of the most beautiful art you'll ever see.
2. Frida Kahlo, painter of fine arts
She was an artist, and activist, and a feminist icon. Her life's work brought us some of the most vibrant and unique styles of painting we've ever seen. Khalo's art was often a cross of realism and fantasy that shows the stark realities of class, identity, and race. Her life is an enduring influence on women, young and old.
Next: She is best known for Wonder Woman, but her career has been awe-inspiring from the get-go.
3. Patty Jenkins, filmmaker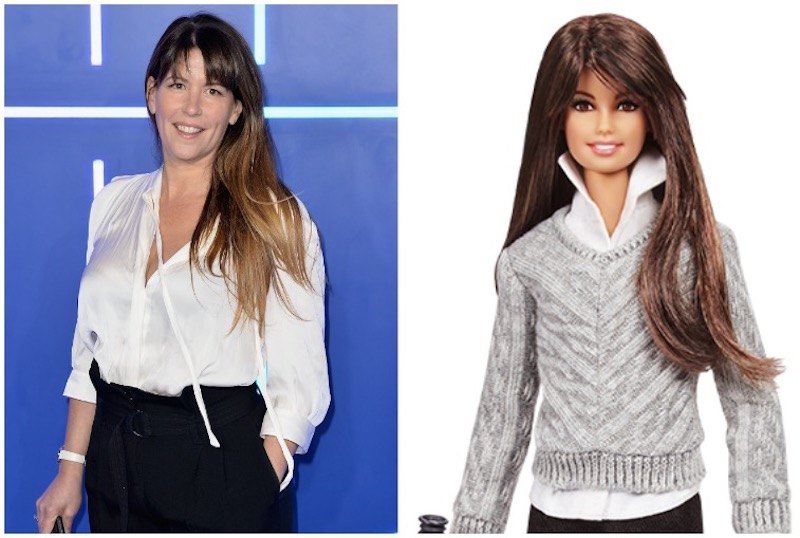 Wonder Woman was the first movie in the genre that really broke down barriers in how women are perceived in hero-roles. That was largely due to Patty Jenkins incredible talent for directing. A talent that comes from a long illustrious career. She is credited with Arrested Development, Entourage, The Killing, and Monster. This world-class director is going to continue to be an inspiration for everyone.
Next: This next Shero has one of the meanest right hooks you'll ever see.
4. Nicola Adams Obe, boxing champion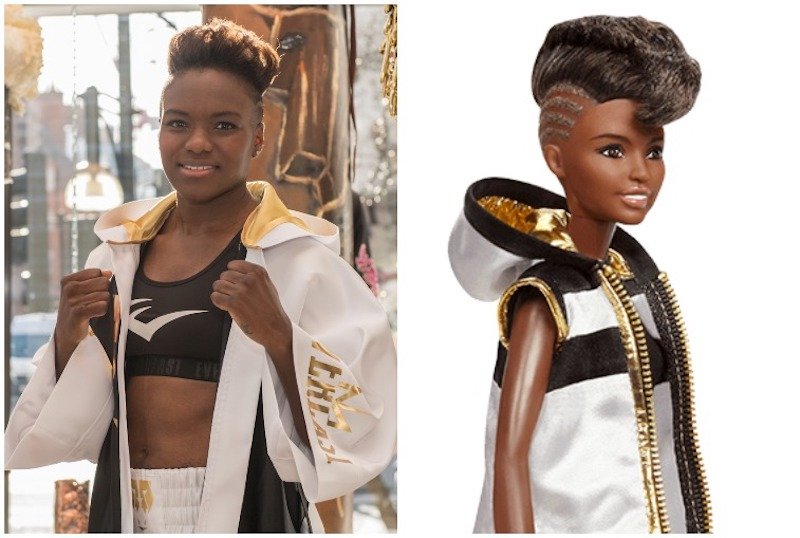 In a sport that was dominated by men, women are starting to claim their ground in boxing. Nicola Adams Obe is shredding through gender roles in sports and is giving Vegas a run for its money. She is the first women in history to win a gold medal in boxing and is the only women in history to hold all four amateur titles.
Next: At a time when a culture is so grossly misunderstood in the West, this Shero is breaking stereotypes.
5. Ibtihaj Muhammad, fencing champion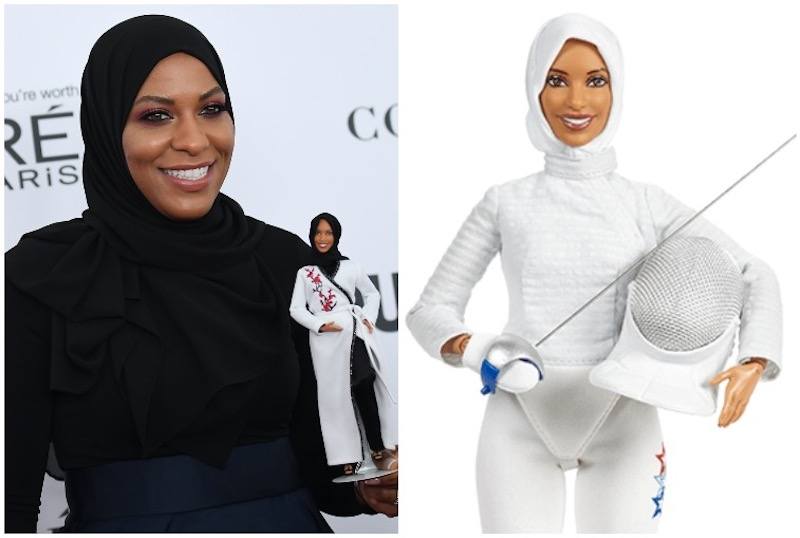 This American fencing star is breaking the stereotypes of what Muslim women are allowed or supposed to do. She has never shied away from her religion and was the first to compete in the Olympics while wearing a hijab. She is also the first Muslim-American to win a medal at the Olympics. On top of that, she has numerous awards, accolades, and medals throughout the sport. She is brave and strong. Her courage inspires other women to embrace who they are.
Next: She continues her dads legacy and inspires countless girls across the world. 
6. Bindi Irwin, conservationist
This woman was born in the spotlight with her parents Steve and Terri Irwin. Bindi carries on her dads legacy both in television and in conservation. She has given numerous awards in both television and in her philanthropic missions. She continues to inspire the next generation of wonderers and will be a mainstay in the world of conservation.
Next: Here's a woman who literally kept her head in the clouds. 
7. Amelia Earhart, aviation pioneer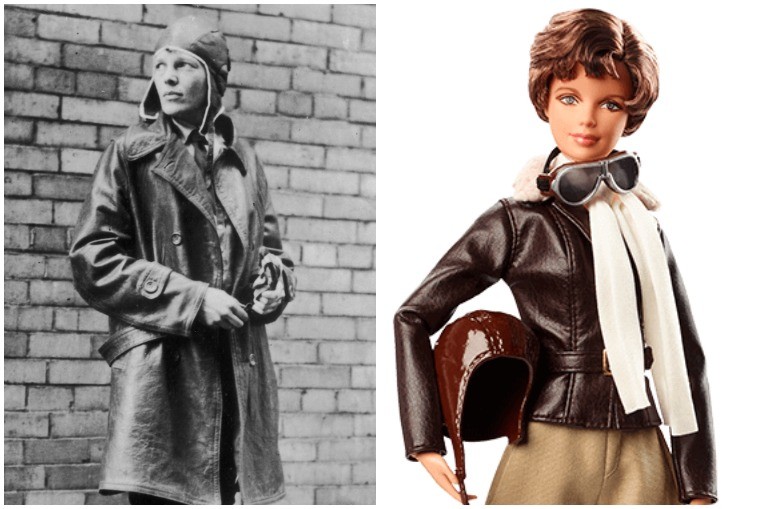 One of the original feminists, Amelia Earhart believed that men and women were equal. She proved that time after time by breaking and setting world records in aviation. She was set to become the first women to circumnavigate the globe in a plane. Then she disappeared into thin air. Even though her potential was great, the impact that she had already made with her life continues on. She lets girls everywhere know that they can soar to whatever hights they want.
Next: The next Shero reaches high in both her sport and in life. 
8. Hui Ruoqi, volleyball champion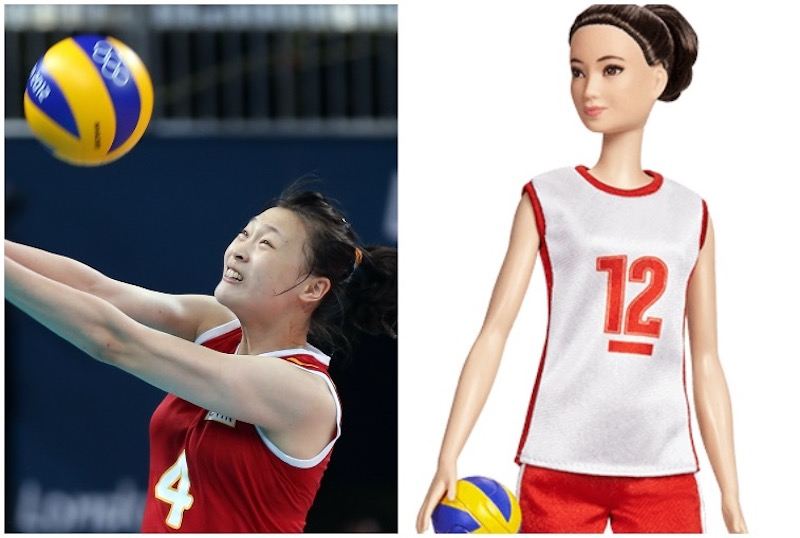 Here's a woman who looks beyond her sport to see the effects it can have on people. She is the captain of the Chinese women's volleyball team and has won numerous medals and awards for her talent. She also has her own charity fund to help athletes and coaches achieve their dreams in the sport of volleyball. Hui also uses her sport to reach remote regions of China and assists in educational activities when she's there. She teaches young girls to reach high and go for your dreams. She also teaches women to care for your fellow human.
Next: This next Shero is our curvey queen!
9. Ashley Graham, model, and body activist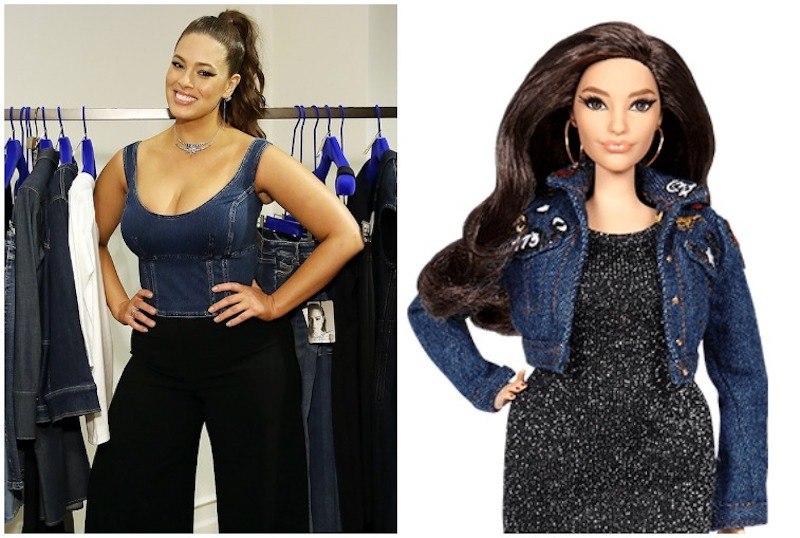 Ashley Graham is breaking the mold in the modeling world. She teaches young girls what positive body images are. It's not about how they say you should look, it's about how you feel in your skin. She teaches them to live a healthy lifestyle that fits their body. She is a pioneer in the modeling world and curates an image of what real women look like and shatters the impossible standards set forth in the modeling world.
Next: She is a champion of the STEM world and needs far more recognition for her work. 
10. Katherine Johnson, NASA mathematician, and physicist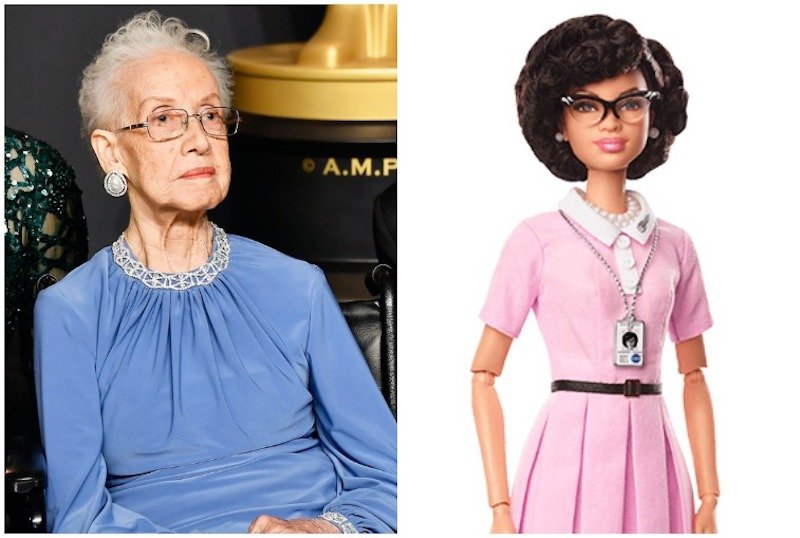 Here's a woman who can really inspire young women to reach for the stars. Katherine Johnson broke so many barriers as a black woman in the world of science, technology, engineering, and mathematics. She was so precise in her calculations that when NASA switched to computers, they had her verify that all the numbers were accurate. We hope her legacy continues to inspire young women to break down gender roles and stereotypes.
Next: She was a prodigy from a young age and has broken down so many walls.
11. Misty Copeland, principal ballerina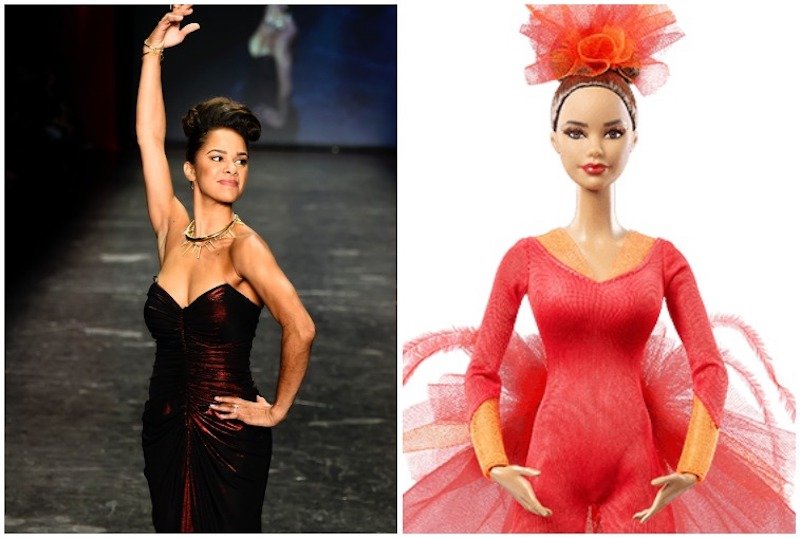 As a young prodigy, Misty Copeland was standing en pointe just three months after her first dance class. She was performing professionally just a year after that. Her career had a meteoric rise which landed her as the first African-American woman as the principal ballerina, which is the highest rank you can achieve in dance.
Off the stage, she does even more. She has written two autobiographies, was on the presidential council of fitness, sports, and nutrition, and takes the time to mentor young boys and girls. In 2015 she was named as Times most influential people. Hopefully, her influence as a Shero continues to blossom for young women everywhere.
Next: This next Shero belongs in the kitchen and there is nothing misogynistic about that statement.
12. Helene Derroze, world-renowned chef
When it comes to culinary prestige, you need to look no further than Helene Derroze. She has curated a brand of restaurants that is world renowned and has received two Michelin stars. From Monaco to London, her influence in the culinary world is spread through the line and can be seen in kitchens everywhere. In addition to being one of the world's most respected chefs, she is also a judge on the French version of Top Chef.
Next: She has scored a goal in all young women's hearts.
13. Sara Gama, soccer player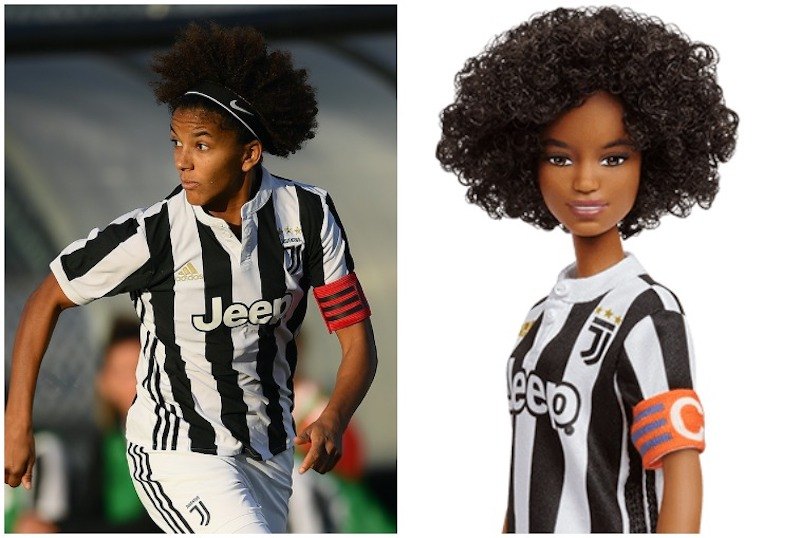 This Italian soccer superstar has done more for women's soccer in Italy than any before her. She is the captain the Women's Juventus team. More than that, she is also the President of the Federal Commission for the Development of Women's Soccer in Italy, she holds a degree in foreign languages and literature from the University of Udine and inspires us all to this day.
Next: Fear is not in this Shero's lexicon.
14. Martyna Wojciechowska, journalist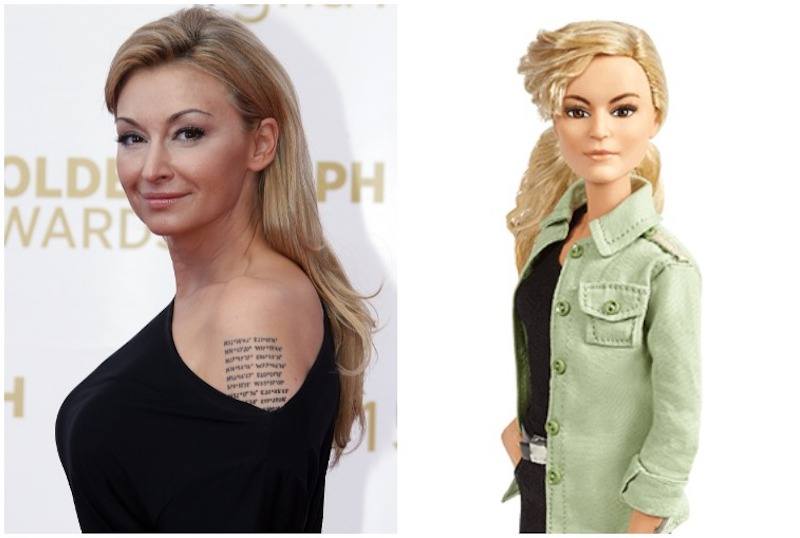 In the world of journalism, there are very fewer braver than Martyna Wojciechowska. She has always broken her way into the men's world even at a young age. Martyna started racing cars when she was 17 and soon became the first Central-European woman to compete in the world's toughest rally. She has also defeated the worlds Seven Summits.
In addition to her incredible athletic talents, she is also the Editor-in-Chief for the Travel Chanel. She has also published 14 travel and adventure books. There isn't a place on this planet that can keep this woman away. Hopefully, women everywhere can feel that way as well some day.
Next: She bends to her own will and paves the way for equality and respect.
15. Gabby Douglas, gymnastics champion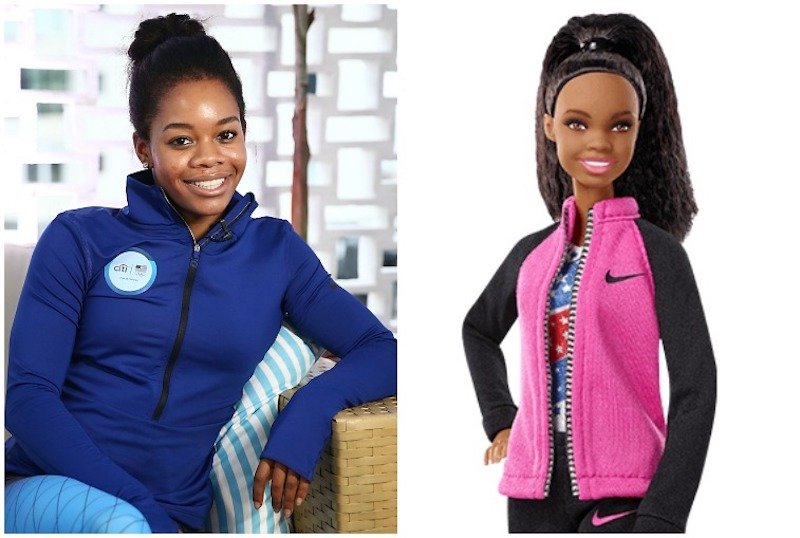 When it comes to skill on the uneven bars, there is none better than Gabby Douglas. She was nicknamed the "Flying Squirrel" by her fans because none could release from the bars and gain such incredible heights as her. Add to that, she was also the first African American woman to win the individual all-around event at the games in London. She won team first place medals in 2012 and 2016. There's no stopping this squirrel from inspiring other squirrels to be their best.
Next: Being famous is nothing if you aren't going to use that fame to make a better world. 
16. Xiaotong Guan, actress, and philanthropist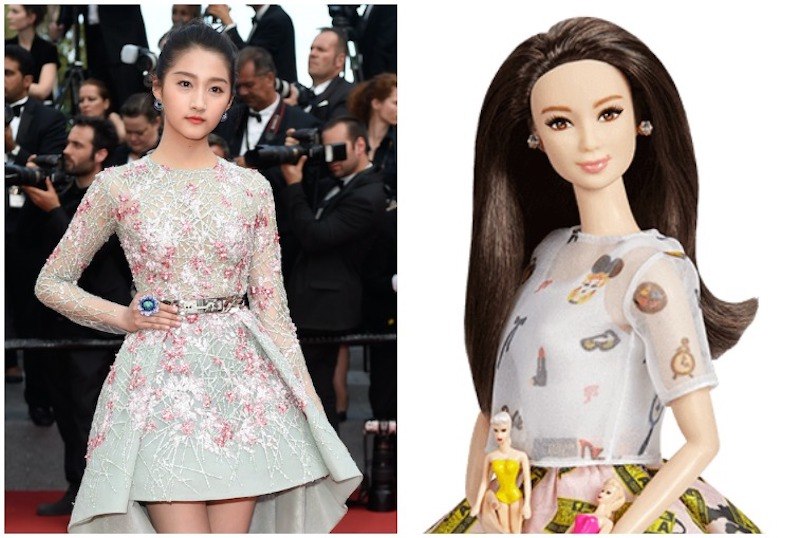 She was born to a Chinese acting dynasty in Beijing and her pedigree has proven strong. Xiaotong is considered the daughter of China because of her inspiration to so many and her incredible talent as an actress. She also does a lot for the environment and animals. She became the ambassador for "World Life Day," a joint campaign by the United Nations Environment Programme, International Fund for Animal Welfare, and The Nature Conservancy, in 2017.
Next: She exposed how slavery still exists, even though we abolished it a century ago.
17. Ava Duvernay, film director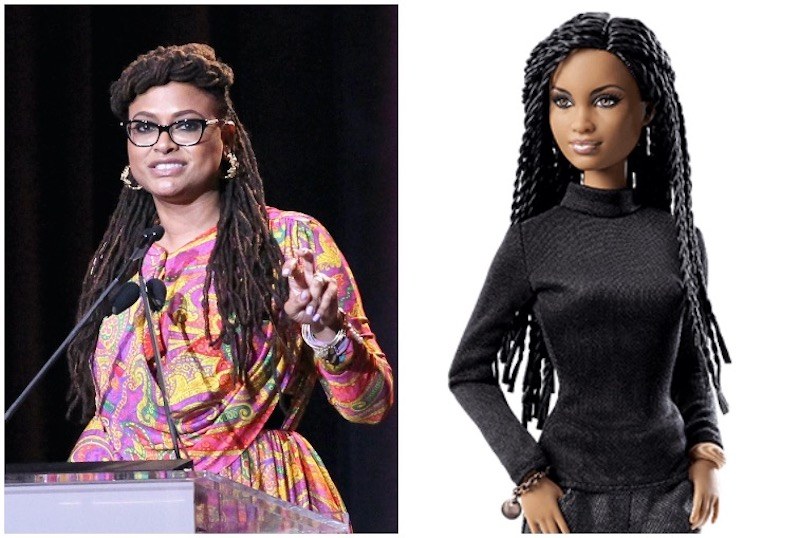 Here is a woman who is full of firsts: She was the first African American female director to be nominated for an Oscar for best picture, she was the first African American woman to direct a movie with a budget of $100 million, and she also received an Oscar for her documentary 13th. Her next movie, A Wrinkle in Time, will be her largest budget film ever directed for an African-American woman. If the future holds anything for this woman, it should be another few Oscars.
Next: Another ballerina that is making waves across the dance world.
18. Yuan Yuan Tan, prima ballerina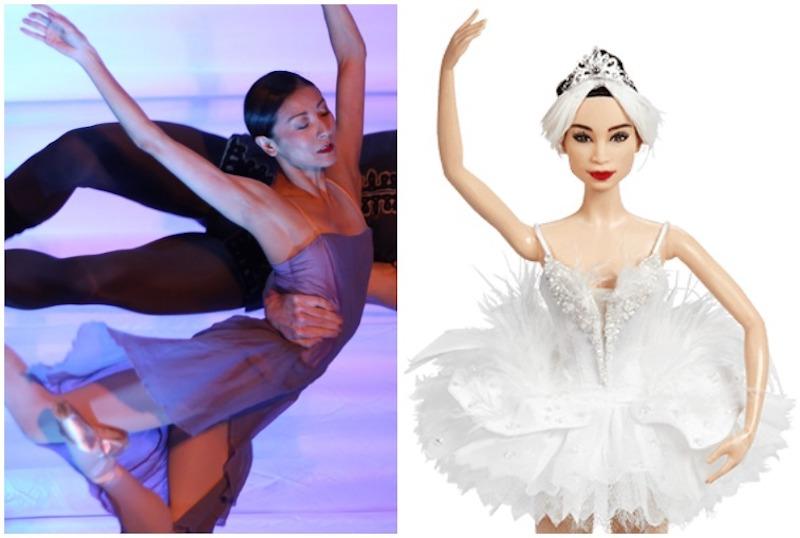 A simple coin toss led Yuan Yuan Tan to become the most accomplished Asian ballerina of all time. Not only is she the principal ballerina of the San Francisco Ballet, she is also the guest principal ballerina of the Hong Kong Ballet. Her father wanted her to become a doctor or a lawyer, but her mom won that coin toss. That yielded far greater value than anyone could ask.
Next: Who knew that a scarf could lead to such a mesmerizing figure.
19. Leyla Peidayesh, designer, and entrepreneur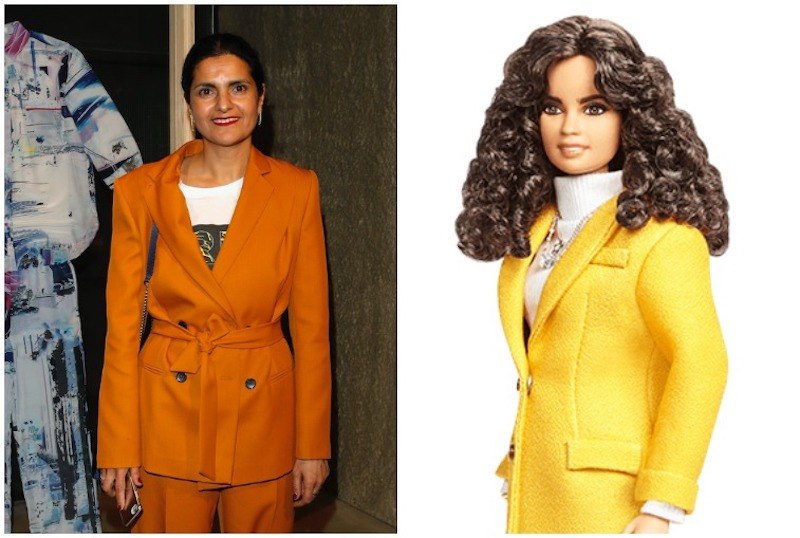 After getting her degree in Business Administration, Leyla soon found herself immersed in the world of fashion. She became the editor for the German MTV show Designerama, which ended up inspiring her to create her own fashion designs. She curated the chic look of cashmere scarfs and combined it with a Palestinian flare. Her unique designs are the envy of the fashion world.
Follow The Cheat Sheet on Facebook!