Music Festivals 2016: Which Ones Are Worth Going To?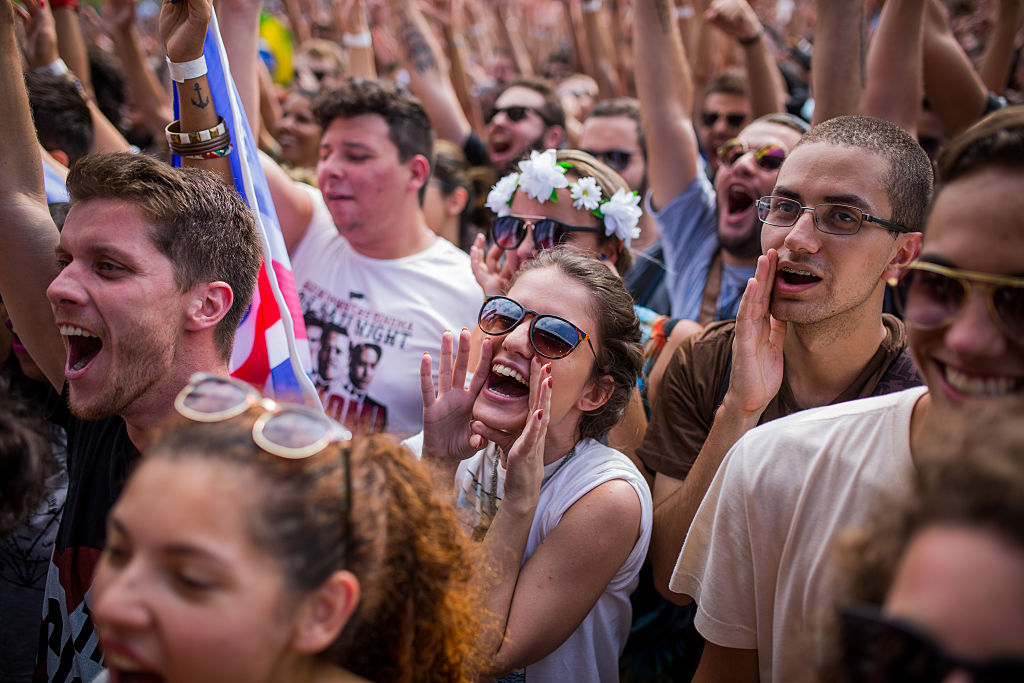 Few things make the summertime more memorable than a music festival; a weekend of top music artists, mind-blowing performances, and sunshine. Deep lineups and the right mix of sponsors and social media drive more than 32 million people to music festivals each year, according to Nielsen Music, and almost half of attendees are millenials between 18 and 34 years old.
These "super concerts" are popular for a reason — it's an excuse to travel, meet new people, and party with your friends. With more than 800 music festivals in the U.S., it can be hard to pick the right one. Here are the best music festivals, organized according to what you may be looking for.
Burning Man
When: August 28 to September 5, 2016
Where: "Black Rocky City," Nev.
Tickets: Sold out for 2016, but there's a lottery system for next year
Perfect for: Cyber geeks, alternative artists, overworked Silicon Valley employees
Every festival claims to be its own city of sorts, but being a city is an annual necessity for Burning Man. The popup art and music festival is located in Black Rock City, a temporary metropolis that offers the same community services — emergency safety, sanitary guidelines, city planning, and more — as a real city.
Each year involves an art theme, with this year's being the Italian Renaissance and Leonardo Da Vinci's workshop. Many artists focus on fire and digital features, which segues into the musical aspect well; DJs, lasers, and pyrotechnics create a decidedly tech-focused atmosphere in the desert.
Burning Man supports 10 principles, such as radical inclusion, self-reliance, gifting, and decommodification; that last principle entails remaining "unmediated by commercial sponsorships, transactions, or advertising" — a far cry from other music festivals.
Bonnaroo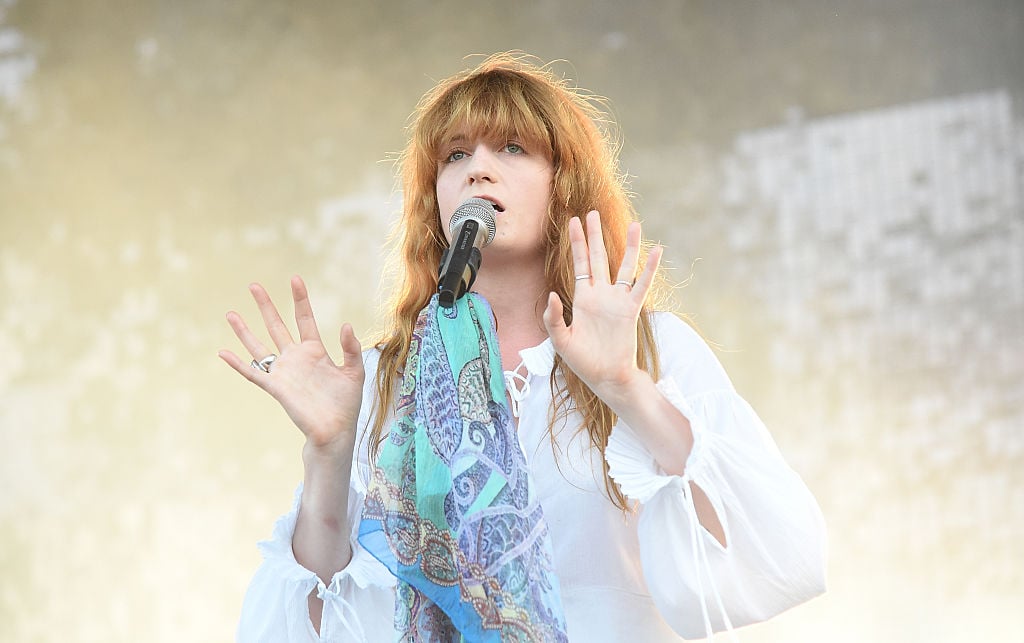 When: June 9-12, 2016
Where: Manchester, Tenn.
Tickets: on sale now
Perfect for: Hardcore campers, all-weather survivalists
Major 2016 players: Pearl Jam, LCD Soundsystem, J. Cole, Ellie Goulding, Macklemore & Ryan Lewis, Tame Impala, Death Cab for Cutie, M83, Haim, Halsey, CHVRCHES, Miguel, The Chainsmokers, Phantogram, Band of Horses, Leon Bridges, Grace Potter, Father John Misty, Purity Ring, St. Lucia, Lord Huron, and Third Eye Blind
Originally inspired by successful Euro festivals and jam band Phish, Bonnaroo is in its 15th year of its ever-expanding multi-day extravaganza. Rock, rap, and roots music draws more than 80,000 attendees for four days.
Almost everyone camps on-site — with the possibility of renting RVs or VIP "glamping"-style accommodations — and parties all night, making it a more hardcore round-the-clock event than other festivals, which close before midnight each day and take place in large urban areas with hotels aplenty.
Music lovers are drawn to Bonnaroo's laid-back vibes and positive atmosphere; the event actively fosters positivity and random acts of kindness in its code of conduct. A food truck village and BaconLand provide easy access to food.
Governors Ball Music Festival
When: 2017 dates pending
Where: Randall's Island Park, New York City
Tickets: Stay tuned for 2017 info
Perfect for: East coasters, NYC tourists, urbanites
Major 2016 players: Kanye West, The Strokes, Beck, The Killers, Haim, Death Cab for Cutie, Of Monsters and Men, CHVCHES,  Miike Snow, Father John Misty, Jamie XX, Bloc Party, Miguel, Mac Miller, Courtney Barnett, and Misterwives
This truly urban festival is a smaller version of the big boys (Coachella, Bonnaroo, etc.) but draws big names and even bigger performances. If you want to rough it in the woods while partying it up, this is not the festival for you. Governors Ball attendees have easy access to the Bronx, Queens, and Manhattan, so it's the perfect destination for big-city music fans.
The Governor's Ball has a history of encountering poor weather. In 2013, flash flood warnings and a tropical storm nearly stopped operations, but festival-goers kept partying through the mud and rain. This year's fest involved a one-day cancellation due to lightning, but many performers setup last-minute gigs around the city, with some paying for all tickets or discounting Govs Ball attendees.
Naturally the food lineup here is just as diverse as the city itself. Although Govs Ball doesn't have the extensive amount of side activities that other music festivals have, the big-name performers rival it all.
Austin City Limits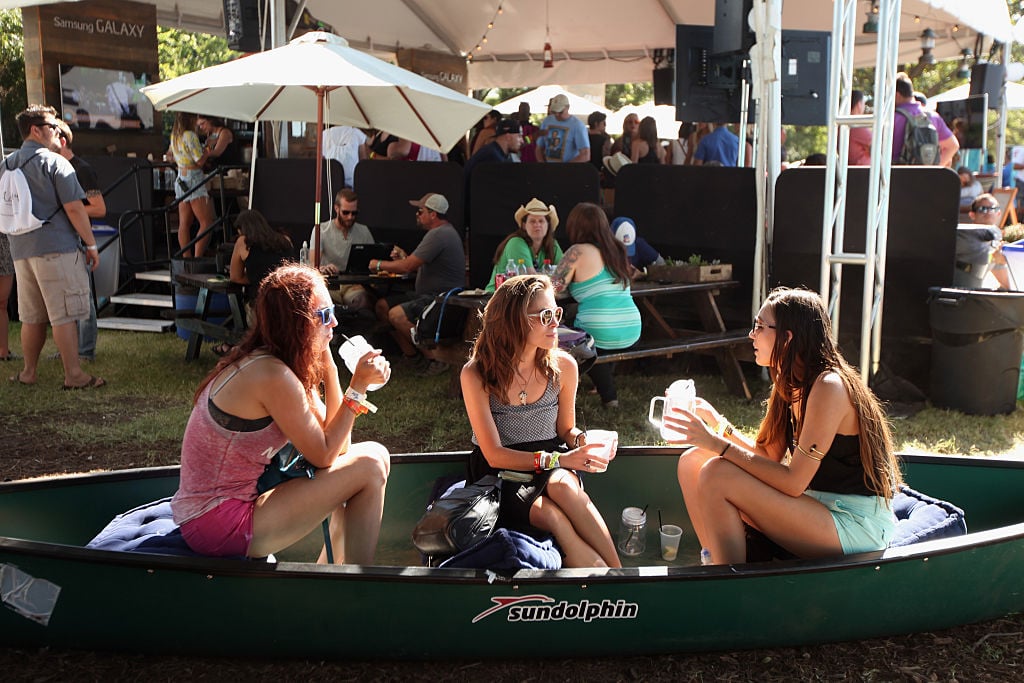 When: September 30-October 2, 2016; October 7-9, 2016
Where: Zilker Park, Austin, Texas
Tickets: on sale now
Perfect for: foodies, Southerners, low-maintenance music aficionados
Major 2016 players: Kendrick Lamar, Radiohead, LCD Soundsystem, Mumford & Sons, Kygo, Willie Nelson, Flume, M83, Haim, Two Door Cinema Club, LL Cool J, Band of Horses, Foals, Miike Snow, Kacey Musgraves, and St. Lucia
Forget SXSW, which takes crowds to the next level; Austin City Limits is the cooler — literally and metaphorically — alternative to music festival craziness. At this point in the late summer, festival crowds have already gotten their music fix elsewhere.
With eight stages and over 130 bands spread out across two weekends, attendees can see Kendrick Lamar, The Chainsmokers, Mumford & Sons, and others in a more relaxed setting than the biggest festivals, proving why Austin is the capital of live music.
The local food market offers the best bites in Austin, and the planners behind the music festival provide phone-charging stations, a mini-festival for kids, and an art market. The area boasts tons of house rentals, hostels, and hotels — this isn't a camping destination — and visitors love exploring the quirky city of Austin.
Coachella
When: 2017 dates pending
Where: Indio, California
Tickets: payment plan available for 2017 tickets
Perfect for: fashion-forward music lovers, marketing and PR gurus, bloggers
Major 2016 players: Calvin Harris, LCD Soundsystem, Guns N' Roses, Ellie Goulding, Sia, Jack Ü, Sufjan Stevens, Miike Snow, Disclosure, A$AP Rocky, CHVRCHES, Halsey, The 1975, Flume, Major Lazer, M83, Foals, Of Monsters and Men, BØRNS, Snakehips, and The Chainsmokers
Whether you like it or not, Coachella has become the country's "it" festival. Founded in 1999, the two-weekend music and arts festival in the Colorado Desert is likely the first thing that pops into your head when you think music festival.
It's quickly gaining a reputation as the douchiest fest of the year. However, it actually started as a protest of ticketing practices, which enraged bands like Pearl Jam. We don't want to rag on this fest; it's the industry leader of mega festivals for a reason. Attendees love the all-day pool parties, desert vibes, and high-end food offerings (a Beer Barn, anyone?).
One underestimated aspect of Coachella: the actual art installations. It's called a "Music and Arts Festival" for a reason.
Lollapalooza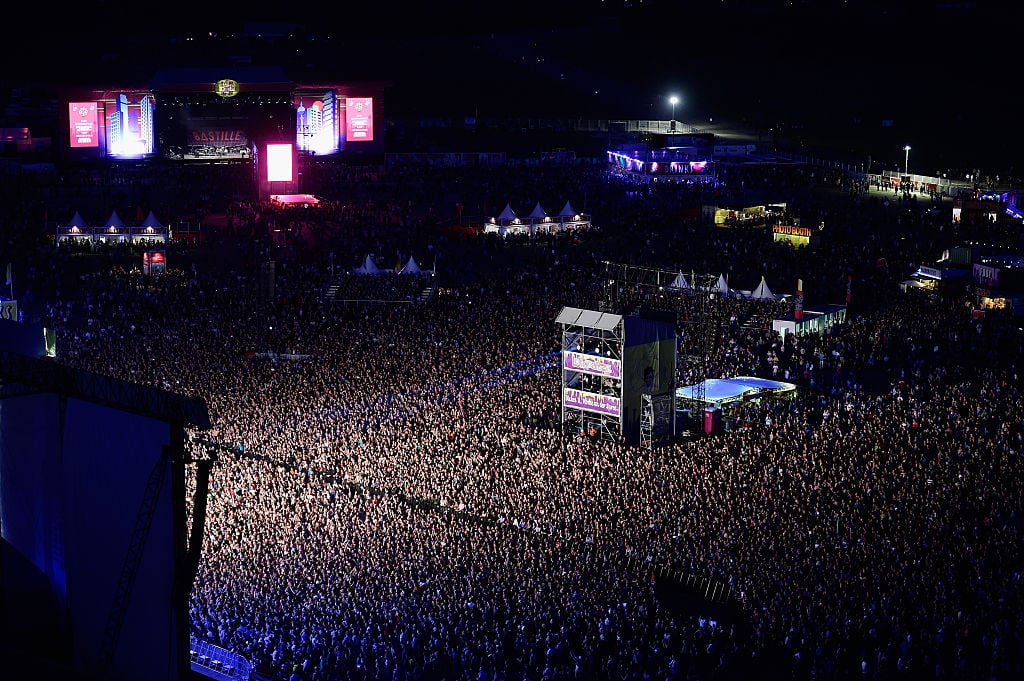 When: July 28-31, 2016
Where: Grant Park, Chicago
Tickets: on sale now
Perfect for: Urbanites, Midwesterners, '90s babies, foodies
Major 2016 players: Radiohead, Red Hot Chili Peppers, LCD Soundsystem, J. Cole, Lana Del Ray, Future, Ellie Goulding, Major Lazer, Disclosure, Flume, G-Easy, The 1975, Haim, M83, Halsey, Flosstradamus, Bastille, Leon Bridges, and Miike Snow
Chicago's shoreline is a picturesque setting for this 300-acre fest that began in 1991. Lollapalooza is more family-friendly, with a Kidzapalooza area and well-equipped food and bathroom facilities. But it still gets crazy. There's a 24-hour-a-day rave and EDM party within the festival itself. Past offerings included a high-tech lemonade stand, pop-up piano bar, and arts market.
If you're not an all-out hipster or EDM freak, then this may be the music festival for you. Attendees explore the city pre- and post-festival, and the boho attire and hipster vibes are not Coachella-level crazy.
Sasquatch! Music Festival
When: Memorial weekend 2017
Where: George, Wash.
Tickets: Ticket sales pending
Perfect for: Outdoor enthusiasts, hippies (not hipsters — there's a difference), Chacos-wearers
Major 2016 players: Florence and the Machine, The Cure, Disclosure, Major Lazer, Alabama Shakes, Sufjan Stevens, Jamie XX, Leon Bridges, Tycho, Lord Huron, and Four Tet
Sasquatch! Music Festival is a camper-friendly music festival featuring four days of outdoor-inspired fun overlooking a beautiful gorge and the Columbia River. With many different camping options, including standard camping plots for $150 and fully furnished Deluxe Tents with electricity, fans, and luxury linens (starting at $1,400 for two), there something for everyone.
The combination of a high-profile lineup and gorgeous Pacific Northwest views make this fest truly unique. It's a breath of fresh air compared to other festivals' desert-like dwellings, and it's within driving distance to Seattle and Portland.
Many festival-goers suggested stocking up on food and drink before arriving, as this isn't the kind of music festival with a mile of food trucks open 24 hours a day. Sasquatch sees about 20,000 visitors — a far cry from other festivals. Many believe this creates a more community-focused, intimate atmosphere. Now just imagine that combined with Major Lazer and A$AP Rocky.
More from Culture Cheat Sheet: