21 Pun-tastic Halloween Costumes That Are Actually Pretty Clever
Halloween might be a good time to express yourself by dressing up in a way that only you can imagine, but more often than not, we see people flocking to the same dozen or so costumes every year. So while we tense up waiting for the inevitable Harley Quinns, Jokers, and Donald Trumps, let's celebrate a few of the more clever costumes that show that a little wordplay goes a long way on Halloween.
That's right. Pun costumes. Don't worry. They won't make you groan.
Well, MOST of them won't.
Ceiling Fans
Dunkin' Donuts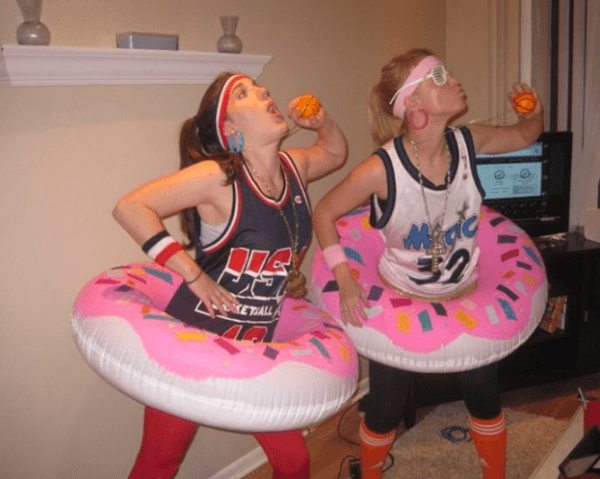 Green with Envy
Cereal Killer
Queen Bee-yonce
Pig in a Blanket
50 Shades of Grey
Potheads
Oh Dear/Holy Cow
Radiohead
Chip on Your Shoulder
Iron Man
Florence and the Machine
One Night Stand
Horn Dog
Mackerelmore
Freudian Slip
Ariana Grande
French Toast
Fantasy Football
Trap Queen