3 Reasons Every Guy Needs a Food Dehydrator Immediately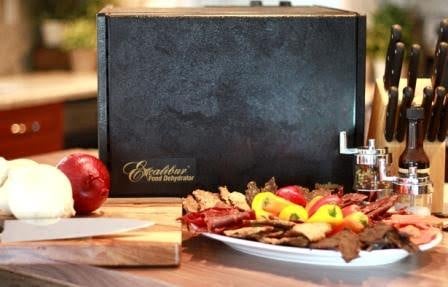 The culinary world has been abuzz with noise for dehydrated food lately, and we food folks at The Cheat Sheet were eager to learn more about this epicurean delight.
"Dehydrating or 'drying' is a technique that uses a combination of low heat and air circulation to remove moisture from the food, retaining the food's nutritional value for long periods of time. When dried food is stored in air tight containers, it can be kept for up to 20 years!" explains Meagan Bradley, VP of Marketing at Excalibur, a leading maker of dehydrating machines. "The drying process in an Excalibur dehydrator is faster, safer and more efficient than most dehydrators due to Excalibur's patented Hyperwave and Parallexx Air Flow Technology, which fluctuates air temperature to remove moisture quickly but keeps the food temperature low enough to keep enzymes active."
The options are nearly endless when it comes to selecting what to dehydrate but some good options include fruits and veggies, meats (read: homemade jerky for next boy's poker night), and herbs.
So why dehydrate? The folks at Excalibur Dehydeators broke it down for us.
Cook like a chef
Dehydrators concentrate and intensify flavors, decrease marinating time, thicken sauces, soften saturated fats like coconut oil or cacao butter, and ferment yogurts, cheese, and other health promoting probiotic-rich foods.
"Step into a restaurant like Bar Tartine, San Francisco, and you'll find a menu of diverse flavors, a kitchen full of raw produce and unique seasonings because of the Chef's zealous use of Excalibur dehydrators to dry fresh produce and combine dried powders into delectable flavors for their menu items.  Other notable chefs using dehydration techniques include Grant Achatz, Sarma Melngailis, Ferran Adrià, Ming Tsai, Sam Mason, Iliana Regan, Dan Barber, Rich Torrisi and Matthew Lightner," Bradley said.
Enjoy out-of-season fruits and vegetables
"We all have our favorite seasonal fruit or vegetable. Take, for example, pumpkin.  It only remains on the shelves for a couple months during the harvest season and we feel the rush to make every pumpkin-flavored meal, drink, snack we know of, quickly," Bradley said.
With a dehydrator, however, you can dry the pumpkin and enjoy your favorite flavors year-round. Your dried pumpkin can now add flavor broths, soups, breads, muffins, pies, jam, tea, coffee, energy bars, etc. — no matter what season it is.
"According to the USDA's Agricultural Research Service (ARS), Americans Packaged foods, Americans consume a third of their daily calories from snacks. Using the dried produce to create your own trail mix, jerky, fruit roll-ups is a healthy alternative to many of the dried, pre-packaged goodies  that are high in salt, preservatives, sugars, and additives. Dehydrating your own food allows you to swap out artificial flavors for healthy, natural, nutrition-dense alternatives," Bradley adds.
Cut down on waste
"A number of studies show that an average American family wastes 40% of their food purchases per year. The two main reasons for waste is people are tired of the food (i.e. leftover meals) or food spoils before consuming. With an Excalibur dehydrator, much of what's getting thrown away, can be dried and reconstituted for future use," Bradley said. "In one year, a family could easily dry and preserve 2-5 months of food they'd normally waste. That's literally thousands of dollars not thrown in the garbage."
Read on for our three favorite dehydrator recipes from Excalibur. Kale chips, jerky, and fruit leather, oh my!
1. Turkey jerky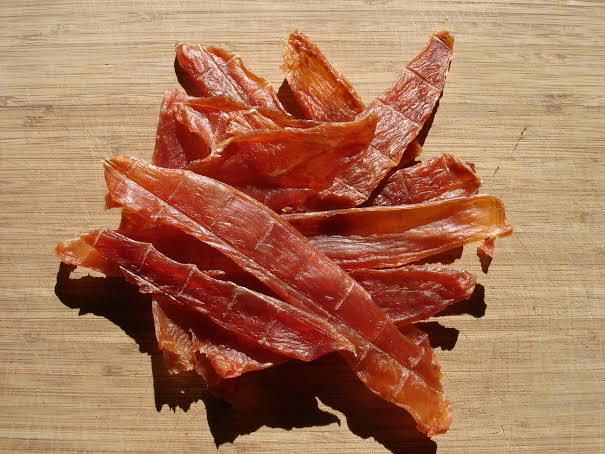 Calling all protein junkies, this snack is for you. With just a few simple ingredients, this spicy, soy sauce-kissed turkey jerky will blow your mind away compared to store-bought brands you're used to. And since it's homemade, you won't have to worry about funky additives or artificial ingredients being slipped into your jerky.
2. Fruit leathers
Perfect for the fall, this recipe combines apple and cranberries for a tantalizing sweet indulgence post dinner, or a fueling snack any time of day. Add a touch of honey or sugar for added sweetness, though the fruits will naturally lend the leather a sweet taste. Experiment with fruit combos until you settle on your favorite hybrid.
3. Kale chips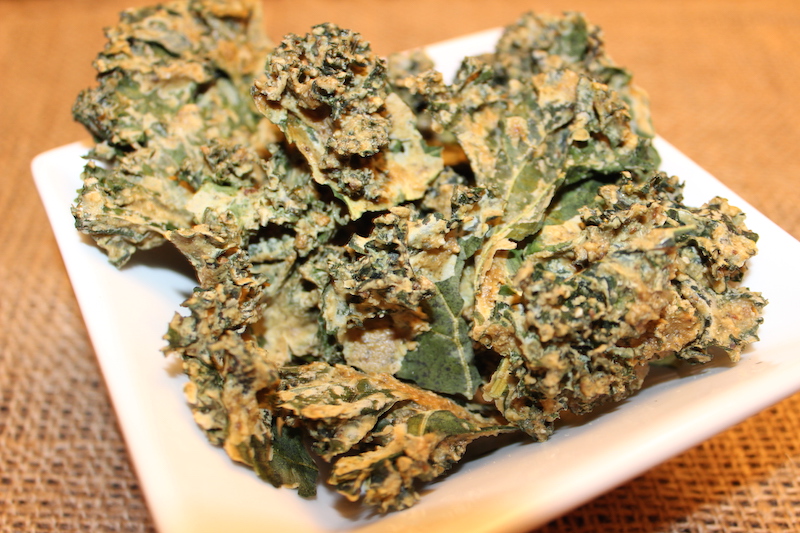 This nutrient-rich veggie gets transformed into a dehydrated delight with the help of flavorings like lemon juice, ground cumin and garlic. The chips gain "cheesy" flavor from nutritional yeast and cashews for a nacho-like flavor you won't soon forget (and that's quite a bit more forgiving on your waistline than the real deal).
More from Culture Cheat Sheet:
Want more great content like this? Sign up here to receive the best of Cheat Sheet delivered daily. No spam; just tailored content straight to your inbox.