3 Recipes That Make New Foods With Your Leftovers
Whether you're cooking for one or a family of four, leftovers can be a tough sell, but you also don't want to waste perfectly good food. Next time a meal leaves you with these three lingering foods, turn yesterday's sides into brand new creations with the help of a few new ingredients. Here are three recipes for repurposing leftovers into tasty new meals.
1. Leftover eggs: Breakfast burritos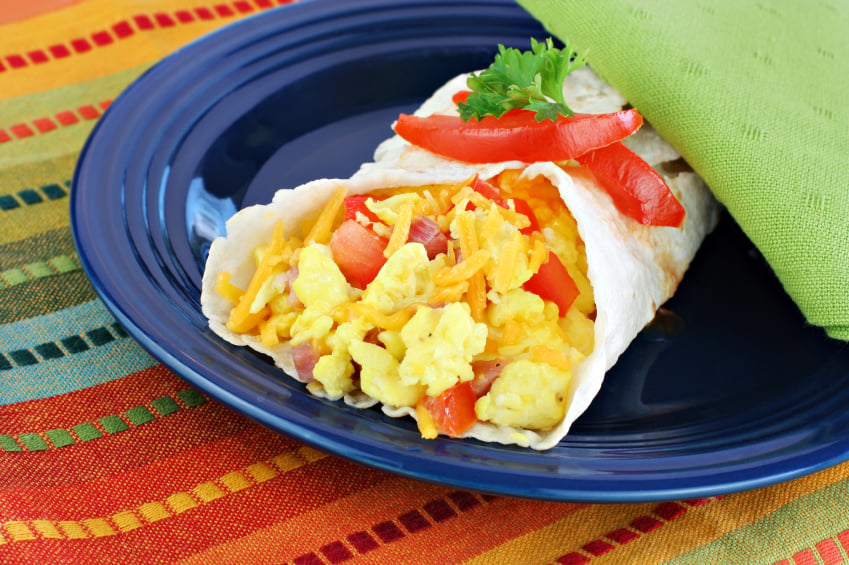 When was the last time you took home leftover eggs from Sunday brunch? Well, consider your most recently tossed eggs the last batch you'll ever see go to waste again. Keep in mind, after eggs have been cooked, you still have the ability to repurpose them in another meal. Instead of throwing out leftover scrambled eggs, grab a flour tortilla and a couple ingredients from your fridge. If you hadn't originally added veggies into your egg scramble, throw some chopped peppers and onions into the mix, along with shredded cheese, scrambling together. Put the scramble onto a tortilla and roll into a burrito.
Wrap up in tin foil, throw it in the fridge – and the rest in the freezer if you had enough leftovers for more than one – and save for another morning. The best part is that when you're ready to eat your leftovers, all you have to do is toss the burrito (still in the tin foil) into the oven to reheat, and voila, you've got yourself a grab-n-go breakfast you can run out the door with. You can mostly use whatever kind of scramble you've already made for creating your freezable burritos, but just in case you need some help or have time to do a little extra prep post-breakfast, check out this classic burrito recipe from Today.com. Keep in mind some of these ingredients might already be in your leftover eggs/egg scramble, so adjust accordingly.
Ingredients:
1 tablespoon olive oil
1 minced garlic clove
1 can black beans
Salt and pepper
Eggs (your leftovers)
Tortillas
Salsa
Cheese
Sour cream (when you're ready to eat, don't put in pre-frozen burritos)
Directions: Heat 1 tablespoon of olive oil in a saucepan over medium heat. Add 1 minced garlic clove and saute 1 minute. Add 1 can drained black beans and cook until warm, about 5 minutes; season with salt and pepper. Scramble 10 large eggs (of course, this is where your breakfast leftovers will come in and should already be ready to go). Warm 4 flour tortillas
Place 1 tortilla on a work surface and arrange ¼ of the eggs in a line down the middle. Spread about 2 tablespoons salsa on 1 side of the eggs and ¼ of the beans on the other side. Sprinkle with Mexican blend shredded cheese. Roll the tortilla up to form a burrito. Serve with sour cream (add after you've reheated).
2. Leftover quinoa: Quinoa tabbouleh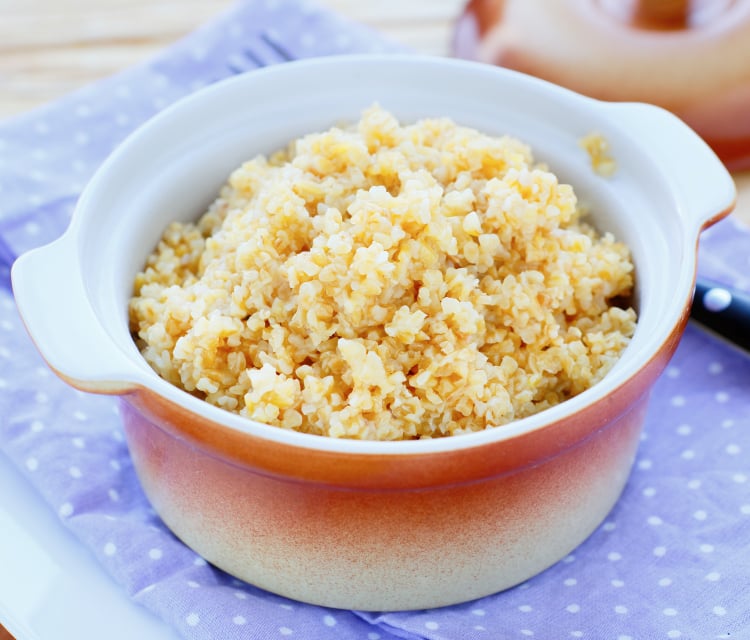 More than just a super healthy grain, quinoa is one of the easiest things to repurpose once it's been cooked and used in a previous meal. For a super easy and healthy lunch option that can last you days, try this quick quinoa tabbouleh recipe from Health.com.
Ingredients:
3 cups cooked white quinoa, cooled (your leftovers)
1½ cups flat-leaf parsley leaves
1 cup roughly chopped mint leaves
¼ cup snipped chives
9 ounces cherry tomatoes, quartered
1 tablespoon finely grated lemon zest
2 tablespoons lemon juice
2 tablespoons olive oil
Salt and freshly cracked black pepper
Feta, optional
Pitas, for serving, optional
Directions: In a bowl, place quinoa, parsley, mint, chives, tomatoes, and lemon zest and toss to combine. In a separate bowl, mix lemon juice, oil, salt, and pepper; pour over salad and toss to combine. Top with crumbled feta and serve with pitas, if desired.
3. Leftover rice: Fried rice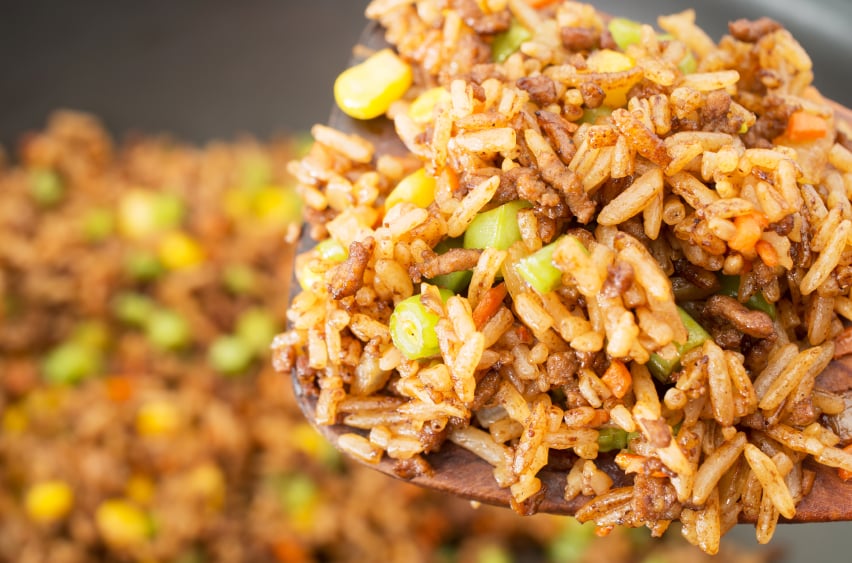 Achieving the perfect, tastes-like-your-favorite-Chinese-take-out fried rice is impossible, right? Wrong. And the secret? Starting with plain 'ole leftover white rice from a previous dinner. Recipe from Food Network.
Ingredients:
3 tablespoons canola oil
2 red jalapeños, seeded and minced
5 green onions, sliced
1 tablespoon minced garlic
2 eggs, beaten
4 cups cooked white rice (your leftovers)
2 tablespoons Worcestershire sauce
¼ teaspoon granulated chicken bouillon
Pinch salt
1 teaspoon freshly cracked black pepper
Pinch freshly chopped parsley leaves
½ lime, juiced
Directions: In a large sauté pan or wok over medium-high heat, add oil. Add jalapeños, onions, and garlic, and sauté until fragrant, about 1 to 2 minutes. Add the eggs and scramble until firm, about 2 minutes. Add rice and combine until well coated with the oil and vegetables, about 2 to 3 minutes. Stir in Worcestershire sauce, bouillon, salt, pepper and parsley. Sprinkle with the lime juice and combine well. Transfer to serving bowl and serve.
More from Culture Cheat Sheet: