4 States Experimenting With Affordable Health Care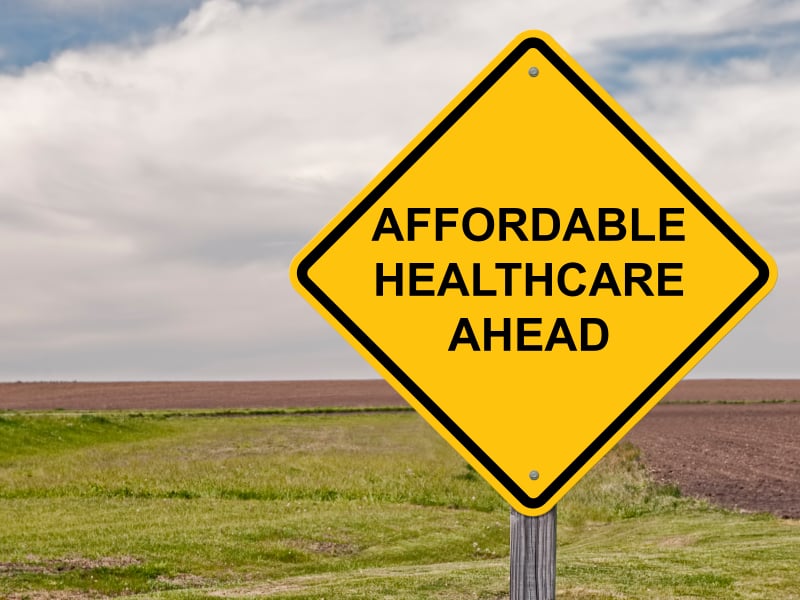 More is better when it comes to health care, right? Not so much. While it can be easy to assume that more testing, procedures, and treatments will lead to greater health outcomes, there is mounting evidence to the contrary. Health care spending now tops $2.7 trillion per year in the United States, and about a third of that is attributed to wasteful or ineffective care. Unnecessary medicine, unfortunately, is a product of the incentives currently in place. The typical fee-for-service model rewards high numbers of tests, procedures, and prescriptions, which can jeopardize patient care. Rationalizations for employer-sponsored health care are also breaking down, as the U.S. remains the only world power lacking publicly funded, universal coverage.
In the average patient's experience, the American health care system remains costly and inefficient, but the Affordable Care Act (ACA) made some steps toward improvement. One of the goals of the health care law is to control spending, so the law has encouraged doctors and hospitals to form Accountable Care Organizations (ACOs), which are paid more via Medicare if they control costs while also providing quality care. The ACA also launched the Centers for Medicare & Medicaid (CMS) Innovation Center, tasked with generating ideas and testing various payment and service delivery models to improve care and lower costs. The program's ten-year, $10 billion budget is the largest ever devoted to transforming care.
While these aspects of the ACA tend to fly under the radar, they may be at the heart of how the country can start seeing real reform, beyond reducing the uninsured rate.
Through trial and error, small-scale experiments in health care delivery can begin to show us the way forward. And real-world tries at reform are certainly nothing new. Vermont famously succeeded in passing a single-payer health care law. (Many other states proposed single-payer bills, but they didn't pass). Though Vermont's reform was largely considered a failure, many say it simply didn't go far enough. On a smaller scale, Colorado's San Luis Valley conducted an experiment in value-based insurance, using financial carrots and sticks to help steer patients away from ineffective and unnecessary medicine. This example is one of many.
The ultimate takeaways from these health care experiments remain to be seen, but it's important that policymakers work to learn from the failures as much as the successes. Here we will discuss some notable states where experiments may reveal how best to revolutionize health care in America. As you can see from the CMS Innovation Center's map below, there are many more experiments in progress.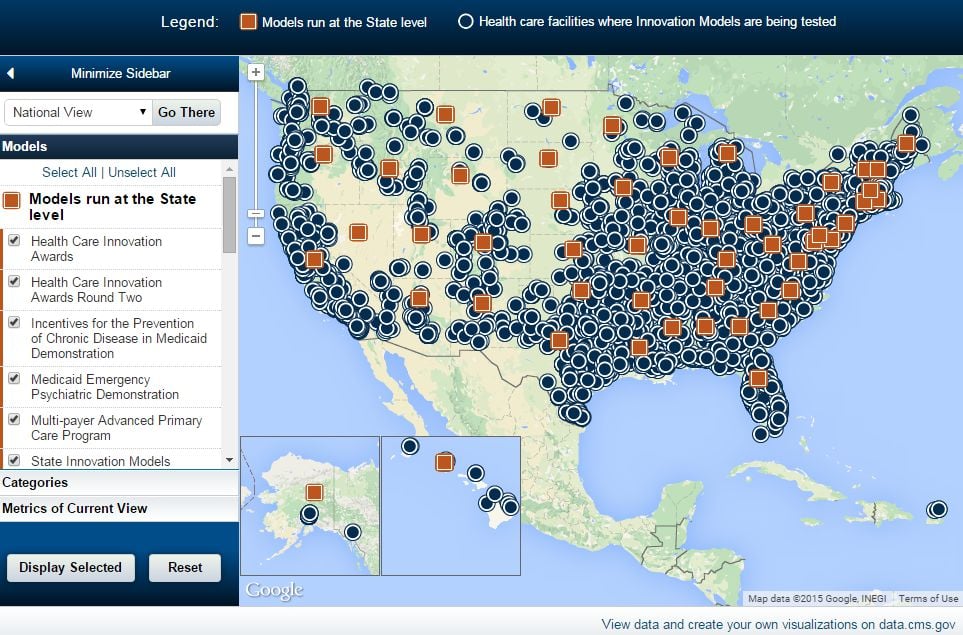 Check out what's happening in your state at the CMS Innovation Center website.
1. Maryland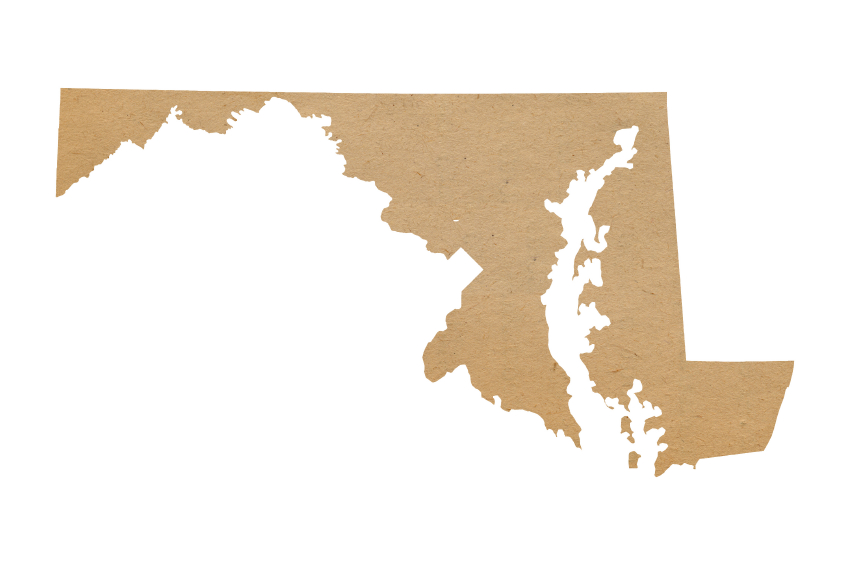 Researchers have been watching Maryland's health care system for a long time. All-payer rate setting, or keeping hospital prices the same for every insurer, was instituted in several states in the 1970s and 1980s, but Maryland is the only remaining state with an all-payer approach. In partnership with the CMS Innovation Center, Maryland also made a radical shift away from the fee-for-service model in 2014. As the state continues to set uniform hospital prices, it now also has a budget cap for how much the state spends on health care, in order to control overall spending.
Maryland's alternative payment structures reward hospitals for delivering better outcomes at lower costs. It's important to note, however, that Maryland's doctors are still paid by the old fee-for-service system that incentivizes high-volume medicine, creating potential conflicts between hospitals and physicians.

2. Oregon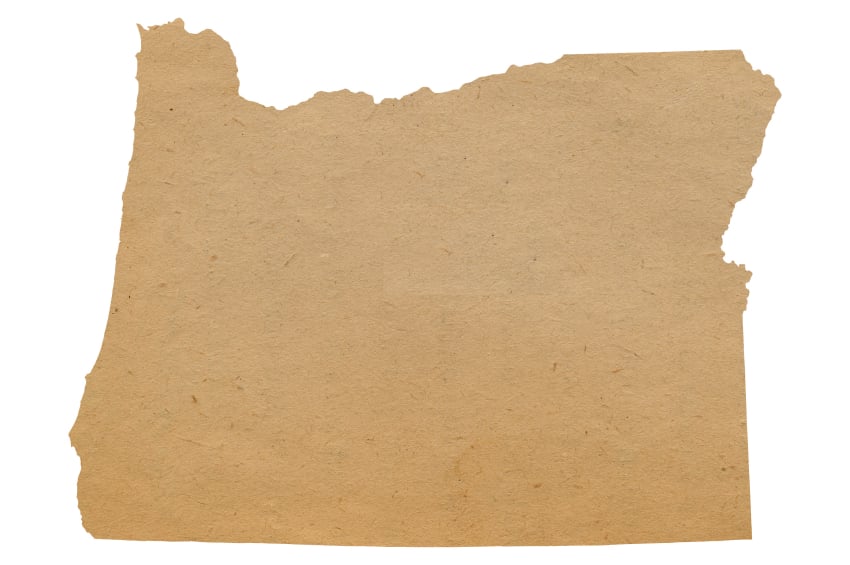 The Oregon Health Insurance Experiment is a landmark randomized controlled trial used to study the effects of expanded public health insurance. In 2008, out of an estimated 200,000 qualified Oregon residents, 10,000 were chosen by a lottery to receive Medicaid. Research surrounding this expansion is ongoing, but so far, the results have been controversial and polarizing. Contrary to what many expected, emergency room visits increased significantly over 18 months.
The Oregon study has also challenged the notion that having health insurance makes you healthier, presenting no evidence of improved health after gaining coverage. It is clear, however, that Medicaid had positive effects on participants' financial well-being.

3. New York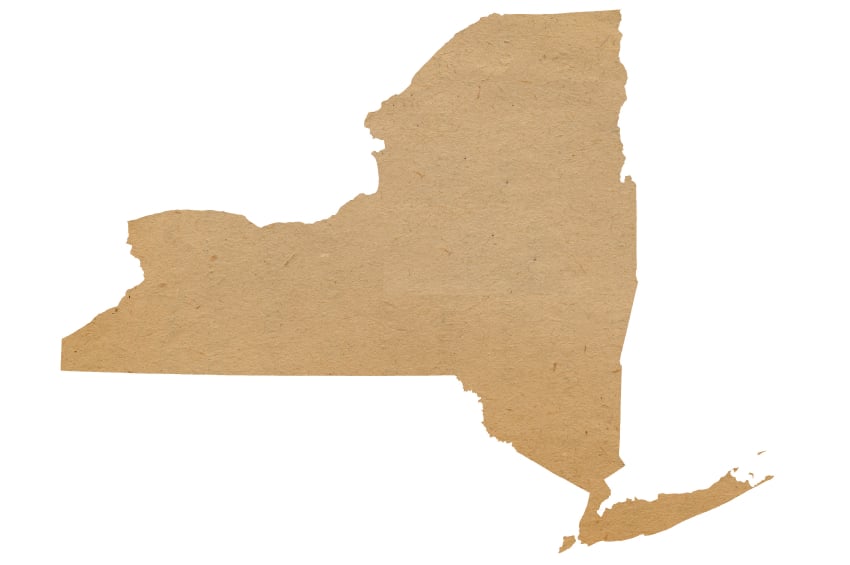 A New York State ACO, unfortunately named the Delivery System Reform Incentive Payment program, resulted in a number of unlikely alliances, often between competing hospitals. Initially, the fee-for-service model will continue for doctors in the collaboration, but they will also be eligible for bonuses if their teams improve the health of their patients. The idea is to transition to a pay-for-performance model. If the experiment succeeds, providers will eventually be paid based on outcomes rather than the volume of services. For each group, the state sets up incentivized goals, such as how to manage diabetes cases, in order to reduce preventable hospital admissions. The many ACOs in progress across the U.S. undoubtedly have their complications, and it will be interesting to see how they impact patient care.
A New York organization called City Health Works is also drawing attention for its success emulating an African model of health care delivery in low-income communities.

4. Massachusetts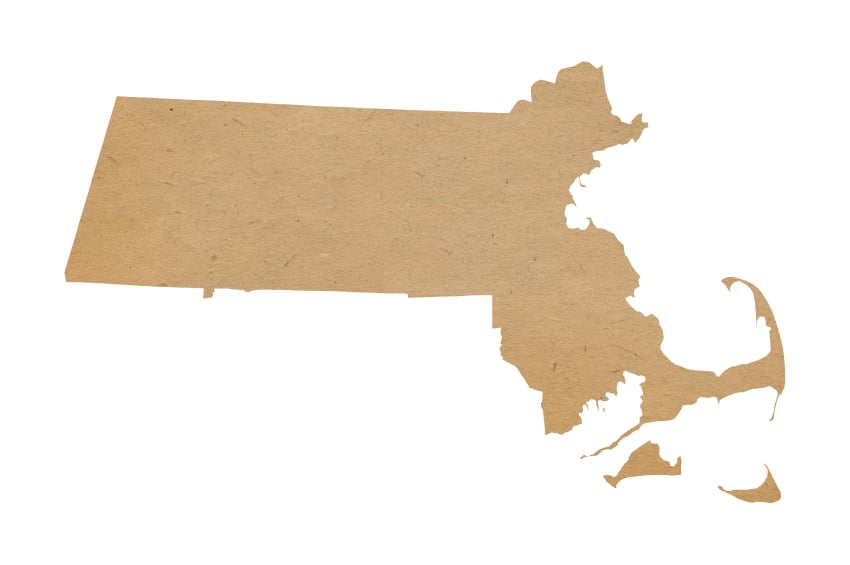 Massachusetts' history of health care innovation didn't start with the ACA. In fact, the state's 2006 health care reform law, aimed at expanding health insurance to nearly all residents, provided an influential model for the ACA's health insurance exchanges. More recently, the state has turned to price transparency.
Since January 2014, Massachusetts hospitals and doctors have been required to tell patients how much services cost (if they ask). This is part of the state's health care cost control law. In practice, it can still be quite difficult to navigate your options, as NPR figured out when it ran a test with one patient requesting cost estimates to deliver her baby. The answers may not come right away, but the law requires a call back within two days. And of course, certain costs can be hard to predict, depending on complications and a number of other factors. As of now, there's no enforcement mechanism for providing prices, but it's a long-overdue step toward giving patients more control over their health care decisions.
More from Money & Career Cheat Sheet:
Want more great content like this? Sign up here to receive the best of Cheat Sheet delivered daily. No spam; just tailored content straight to your inbox.