5 Cultural Hot Spots in Mexico City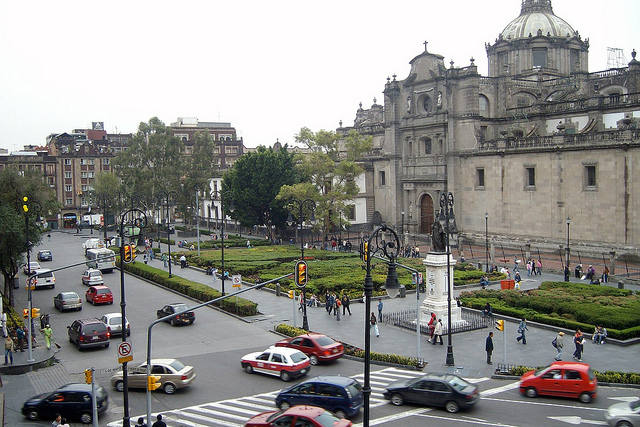 On paper, Mexico City has the odds stacked against it. The city's reputation as a crime-riddled urban jungle enveloped in throat-searing smog generally precedes its unsung spirit as an authentic and dynamic metropolis. Over the last decade, Mexico City has been in the throes of a renaissance thanks to the work of former mayor, Marcelo Ebard, who during his six-year term (2006-2012) became the poster child for green city renewal. Mexico City is now cleaner and safer than many of its U.S. counterparts — the city of 20 million has a murder rate below that of Washington, Detroit, and Chicago.
The charismatic new mayor, Miguel Angel Mancer (also known as 'the Golden Bachelor'), assumed the role of Ebard's green and clean successor in December 2012. While Mexico City has more than its fair share of world-class museums and galleries, the city's allure resides in its spirited commingling of high-brow and low-brow pursuits. You can let days unfold without a script, sip a little too much tequila in a century-old cantina populated with leather-faced men in cowboy boots or enjoy philosophical chit chat on a white leather chaise in a design bar that feels more Soho than Soho.
From the superb art collections and designer shopping of Polanco to the edgy bohemianism of Roma, each neighborhood ripples with intoxicating rituals and feverish festivals that can transport you to an otherworldly realm in a heartbeat and bring you back just in time for haute cuisine at one of the city's exquisite restaurants.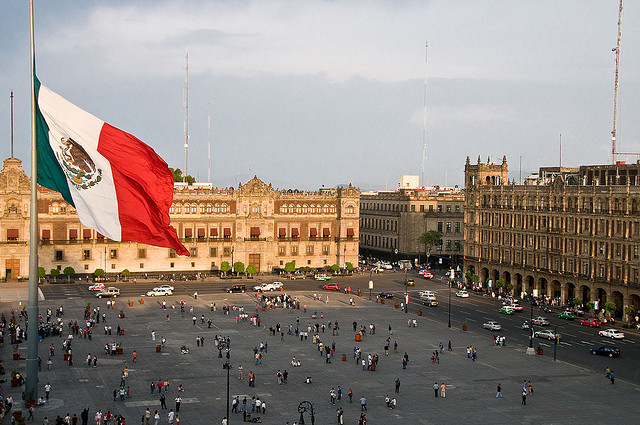 1. Historic Center
The corpulent colonial monuments of the historic downtown are gleaming and buff thanks to a multi-million dollar government revamp topped off with huge donations from one particular devout national, who also happens to be one of the world's richest men — Carlos Slim Helú.
At the city's heart, the Zócalo is one of the world's largest squares and arguably the greatest symbol in Latin America of the Spanish conquest. Amidst plums of aura-cleansing copal, Aztec dancers known as Concheros recreate the pre-Hispanic harvest dance for tourists. On the Zócalo's east side, the baroque splendor of the Metropolitan Cathedral, built in 1567, delivers epiphanies of the heavenliest kind — even for devout atheists. On the north side, the National Palace is home to Diego Rivera's epic mural — an immersive, left-to-right visual narrative of Mexican history — and the iconic Campana de Dolores, the bell which revolutionary priest Pedro Miguel Hidalgo rang in 1810 to herald the War of Independence. Mexico's Aztec soul is laid bare amidst the sacred ruins of the Templo Mayor, the pyramid at the heart of the Aztec's great empire, Tenochitlán.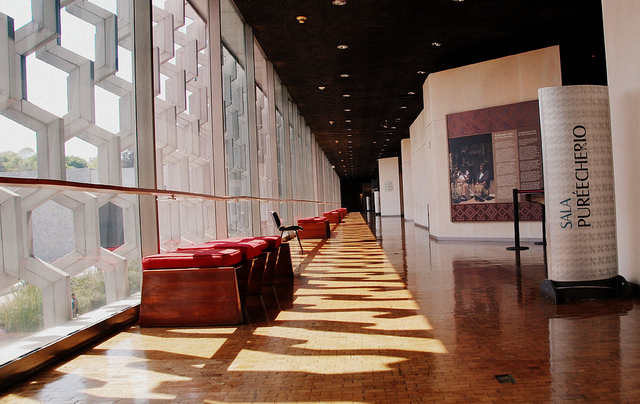 2. Museo Nacional de Antropología
The acclaimed Anthropology Museum is considered one of the greatest of its kind in the world — and for good reason. Unveiled in 1964, the iconic building (a modernist invocation of ancient and colonial architectural styles) was the magnum opus of polemical Mexican architect Pedro Ramírez Vázquez. Two-level display halls with 26 exhibition rooms, organized by region or culture, can be overwhelming in scope and detail. If you are short for time, head for the ground floor displays that bring to life Mexico's pre-Colombian civilizations through absorbing exhibits that feature magnificent Olmec heads, Mayan panels and murals, the ubiquitous display of exhumed skeletons and, not to mention, a grizzly medley of accessories fashioned from a plentiful resource — human bones.
In the 1950s, Jack Kerouac, Alan Ginsberg, and William S. Burroughs fled from conservatives with conviction in the U.S. and immersed themselves in Mexico City's drug-fueled underworld. Despite some spotty gentrification, the Roma neighborhood has maintained an avant-garde urban texture where the beat goes on. There are chic boutiques, sleek designer art galleries, and hip interior design stores where irreverence and innovation thrive in equal measure. Roma is also home to some of the city's most prestigious galleries, featuring up-and-coming and established local and international talent: OMR is on Plaza Río de Janeiro 54, next door is Arroníz Arte Contemporaneo, and Nina Menocal is at Rafael Rebollar 56.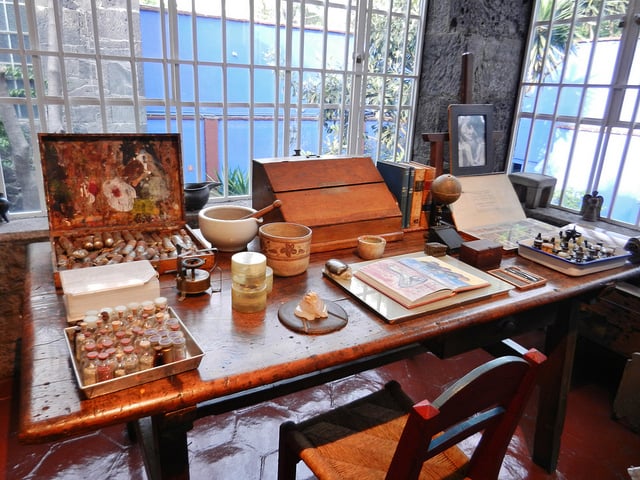 3. Museo Frida Kahlo
Frida Kahlo needs no introduction. Latin America's most well known artist was arguably the most influential and celebrated woman of 20th century Mexico. In Coyoacán, the Casa Azul where Frida was born in 1907 is as much a museum to Frida's life and art as it is a philosophical musing on the idea of home as a reflection of the soul. Despite being over run with devotees, pilgrims, and voyeurs, the colonial-style blue house somehow manages to emit the artist's life, loves, and art with an ethereal intimacy. There are portraits of Lenin and Stalin, Frida's crutches, wheelchair, and corsets. Even prosaic kitchen tools and implements take on a poignant air — it's not hard to imagine the conversations bouncing off the dining room walls when Trotsky, Juan O' Gorman, and André Breton came over for dinner.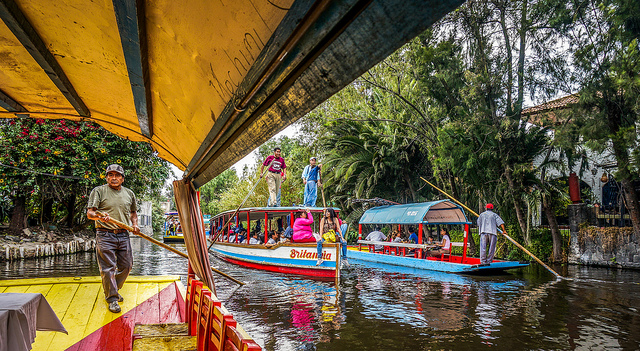 4. Xochimilco
There's no doubt it's hard to marry mass tourism and free-flowing liquor with antiquity. But, somehow, the floating gardens of Xochimilco some 15 miles from downtown are a glorious way to spend a day. Designated a Unesco Word Heritage Site, the placid water ways and artificial islands (known as chinampas) are the last vestiges of an ancient system of farming that became the economic foundation for Aztec hegemony. They are still cultivated by the Xochimilcas. At any one of the nine jumping off points, you take a whimsically decorated wooden boat called a trajinera for a meander along the canals, and you can even commission a mariarchi band to serenade you along the way.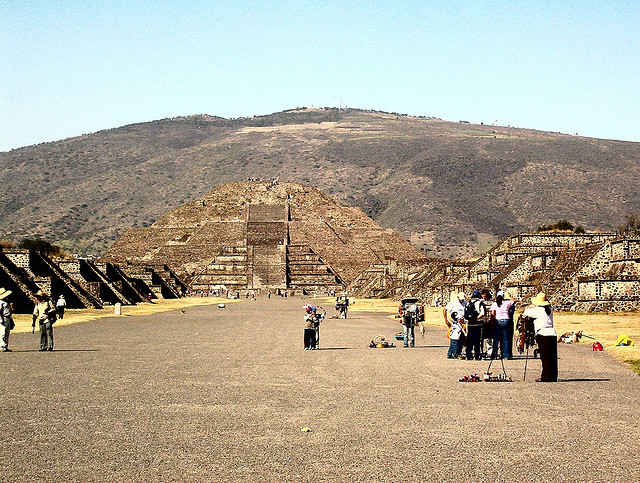 5. Teotihuacán
Some 30 miles from the city, Teotihuacán is one of the most impressive pre-Aztec archaeological sites and one of the first true urban centers to thrive on the hemisphere. It's a mosaic of pre-Hispanic cultures — Olmec, Toltec, Zapotec, and even Maya excised their control — but the exact origins of the site remain open to speculation. The Aztecs were utterly entranced by the city and made quite a habit of offering up human and animal sacrifices to appease the mighty gods. At its Classic Era peak (100 B.C. through A.D. 650), thousands of residences and scores of pyramids were bisected by the principal avenue, Calle de Los Muertos. Inside the Temple of the Moon archaeologists unearthed disembodied heads, carnivorous mammals, birds of prey, and deadly reptiles, all killed to consecrate successive stages of the pyramid's construction. Inexplicably, the city suffered sudden and violent collapse in about A.D. 600 and much of the population fled.
Don't Miss: PIMCO: Get Ready for More Global Growth in 2014.