5 Feel-Good Resolutions Everyone Can Maintain in 2014
New Year's resolutions are notorious for one thing: they (almost) never stand the test of time. Walk into any gym come early January and you see determined runners on the treadmill; open the refrigerators of consumers everywhere and you see shelves lined with fruits and veggies; enter freshly cleaned houses and you hear the sound of inhabitants promising to "de-clutter."
No matter what your promise is to yourself year after year — whether it's to call your friends more, attend church more frequently, or say goodbye to late-night snacking once and for all — almost everyone can attest to the fact that the attractiveness of a New Year's resolution typically fades away almost as fast as the excitement of a new year does.
It doesn't have to be that way, though. We have the ability to make promises at the beginning of January and feel proud the following December by how much progress we have made in our goals. The secret is to start small and not overcommit ourselves to goals we cannot possibly meet. Go to the gym every day, for 365 straight days? That's setting yourself up for failure. Trying a new workout program or setting a yearlong goal? Now that's something we can work on.
Focus on the word "one" next year. One fitness goal, one health-related goal, one career goal, one family goal, one travel goal — the list goes on. Focusing on one major goal or several to complete over the course of the year is doable: Just don't expect everything to get done in January. Take a look at the following five examples of feel-good resolutions that everyone can maintain in the upcoming year.
1. Meet one fitness goal
How many times have you told yourself that you want to run a 5K, try Crossfit, compete in a half marathon, or give yoga a go? This could be the year you do it, and you have 365 days to make it happen.
The problem with New Year's fitness resolutions is that they often involve instant gratification. People say on December 31 that they will start going to the gym regularly starting in January, so they go every day and eventually burn themselves out. Maintaining motivation to hit the gym is easiest when there is a goal you are working toward.
So instead of vaguely promising to visit the gym more in 2014, set a goal that you must do by the time December 31 rolls around again. It doesn't have to require that you go to the nearest fitness center by noon on January 1 — it just means you have to meet that commitment within the year. If that means saving up for Crossfit and attending your first class in July, so be it. If it means signing up for a 5K next October and starting to train in April, that's fine, too. No one ever said that you needed to start your resolutions immediately.
Get yourself in the right groove to meet that one fitness goal, and who knows? Maybe next December you won't even need to make a fitness-related resolution because one will already be part of your daily routine.
2. Conquer one health goal
Set one health-related goal for 2014 and map out a strategy to meet it within 365 days. Again, start small. Rome wasn't built in a day, and you don't have to transform your diet in one, either. Diets are notorious for being ineffective in the long term because they don't make it to the long term. You can't simply give up carbs and expect to never crave them again. That's why it's better to start weening your body off some of the indulgences you enjoy too excessively, or slowly start introducing more healthy foods into your diet.
What about trying something like meatless Mondays? No one is telling you to go vegetarian in 2014, but more reports are now highlighting the health benefits of a plant-based diet. It might benefit you to choose one day per week to focus solely on fruits, veggies, and other nutrient-packed offerings for a 24-hour period. If at the beginning of January it's too difficult to give up meat for an entire day, start small by keeping your breakfast meat free. Then, as the year progresses, continue cutting meat from meals on Mondays until December, when you can hopefully boast completely meatless Mondays.
Of course, vegetarian days aren't for everyone, but that's just one example of how you can slowly acclimate your body to new health-related territory. If you want to focus on adding things in 2014 rather than subtracting them, work on increasing the number of healthful foods you have during a certain meal, and again, start small.
Begin January by adding spinach into your morning smoothies or trading the bacon for a banana. If you gradually incorporate a higher number of fruits and vegetables into your meals, it will end up being a much less daunting task than adding them in all at once.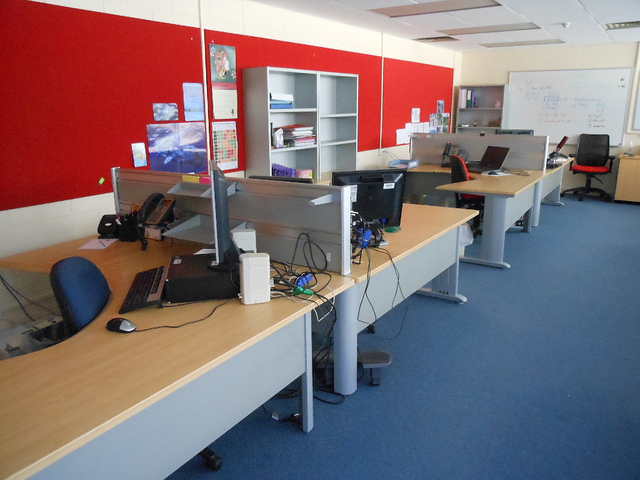 3. Accomplish one career goal
All too often, we as consumers get caught up in the notion of instant gratification, even when it comes to what we want from our careers. Many employees start January 1 vowing to earn a job promotion, find a new job, or do something that is more personally fulfilling, but by the time February 1 rolls around and nothing has come from their resolutions, they quickly forget about the goals and are stuck in the same cubicle, having made no progress.
What we often forget is that resolutions take time and don't always reap any benefits until later down the line. So this year, vow to commit to one career goal in 2014 and stick to it for all 365 days. It can be large or small: updating a resume, refining connections via networking, securing a new job. Whatever it is, promise to have it done by next December, and don't allow yourself to become discouraged by your lack of progress. The best goals are those that require a lot of time and effort, and if you focus on one large goal throughout the entire year, it's likely you will even more proud of yourself for committing to that resolution all year.
4. Perfect one feel-good goal
It's not just kids who vow to their parents that they'll be nicer to their siblings in the new year — a lot of adults also make similar pledges, especially if they feel like they had a particularly Grinch-like year.
But how can anyone really commit to being more selfless for 365 days in 2014 or give more to charity in the upcoming year? It's not exactly a realistic resolution. Sure, on January 2 you may find yourself letting someone cut you in line or placing a couple of dollars in a donation bucket, but as we said before, if you're trying to maintain your resolution throughout the year, it makes more sense to commit to one behavioral change and then make it a work in progress for the 12-month period.
So say you're trying to be more selfless in 2014. Perfect one act that you can do weekly or monthly this year that eventually will manifest itself into something you almost do mechanically by December. Start slowly: For instance, first commit to buying someone else's coffee once every few months. As the year progresses, try to do it more regularly. Before you know it, not only are you used to paying for coffee for the person behind you, you've rubbed off on other customers, and they're routinely doing the same for you.
Or maybe it's too much of a stretch to fork over an extra $3 every time you get the urge for caffeine. Instead, vow to simply donate your time and commit to volunteering monthly by the end of 2014. This is another action you can get used to, as you start slowly in the beginning of the year and then begin volunteering more regularly. By the end of 2014, you can feel better about something you did for other people.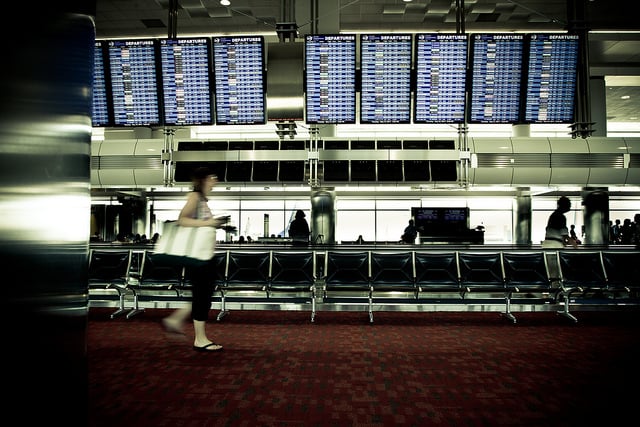 5. Check one item off your travel bucket list
Too many Americans vow to check items off their travel bucket lists at least once in their lives and then end up with too many excuses that kept them from doing it. Whether it be money, work, the kids, the inability to secure a babysitter, or laziness, many New Year's revelers promise to travel more and then find themselves in the exact same location the following December.
Traveling can be a daunting and expensive task, but this January, if you can commit to just one trip, save up your money and vacation time all year, and then make that vacation happen six months later, that counts as maintaining a New Year's resolution. The beauty of a New Year's goal is that you have all year to make it come true, so even if you can't promise that you'll visit one of your dream cities or destinations in January, it doesn't mean you can't mark your calendar to buckle your seatbelt in September.
This year, vow that you are going to check one place off of your travel bucket list, so by the time December rolls around, you can enjoy the satisfaction of knowing you made at least one of your goals come true. It doesn't even have to be an expensive or dream vacation — just pinpoint one place that you've always wanted to go. You're surely not getting any younger and it's not like travel fares are getting any cheaper, so you might as well plan now and prove that you can make things happen in 2014  as long as you commit.
More from Wall St. Cheat Sheet: