5 Juice-Based Cocktails To Try This Holiday Season
What can be even more difficult than steering clear of the cookie table at the office during the holidays? Avoiding sugar-filled, alcoholic beverages, even if you are trying to make a conscious effort to minimize your caloric intake.
Interested in swapping the mystery cocktails for juice-based alternatives this season, we've rounded up a list of recipes from juicing expert, Daniel Winer, CEO of Juicepresso USA. Here are five cocktails that are healthier options than the usual glass of champagne and calorie-filled margaritas, but still pack a holiday-worthy taste.
1. Pineapple, Mint, Berry Cocktail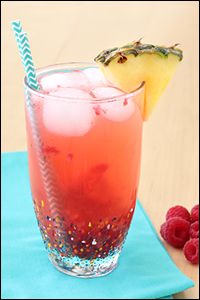 Ingredients:
1 large pineapple, peeled, cored and cut into cubes
1 cup strawberries
1 pear
30 fresh mint leaves
Directions: Wash the ingredients well, then cut them up as needed to fit through the chute of your juicer.
Add 2 ounces of vodka per serving. Juice the ingredients in the order listed according to the manufacturer's instructions. Serve immediately.
2. Ho Ho Holiday Juice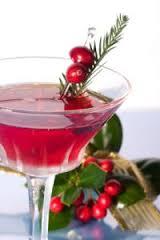 Ingredients:
2 handfuls of cherries (1 to 2 cups) pitted
2 apples (cored)
Directions: Juice together for a rich, burgundy-red juice. Add vodka to taste. Shake, and serve up. Garnish with a mint leaf.
3. Mango-Grapefruit Cocktail
This is a great juice for holiday parties. The ginger and grapefruit give it a little zing, and it screams "celebrate!" Need a morning boost? Try the virgin version for breakfast.
Ingredients:
2 mangos
1 apple
1 grapefruit
¼ inch of ginger
Directions: Add 2 ounces of vodka or spiced rum, and pour over ice.
4. The New Year's Eve Toasting Drink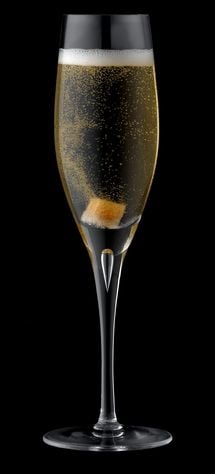 This is great to toast with when the clock strikes midnight!
Ingredients:
A few pineapple rings or spears
1 lemon (peeled)
Champagne
Directions: Juice the pineapple and lemon. Fill half a glass with ice, and pour the juice on top. Then, pour a few ounces of champagne on top of the juice.
Note: This recipe only makes one glass of juice. If you are making this for several people, just juice 1 or 2 pineapples with a few lemons beforehand. Stick it in the fridge, and have the juice ready to go for your party.
5. The Day-After Hangover Helper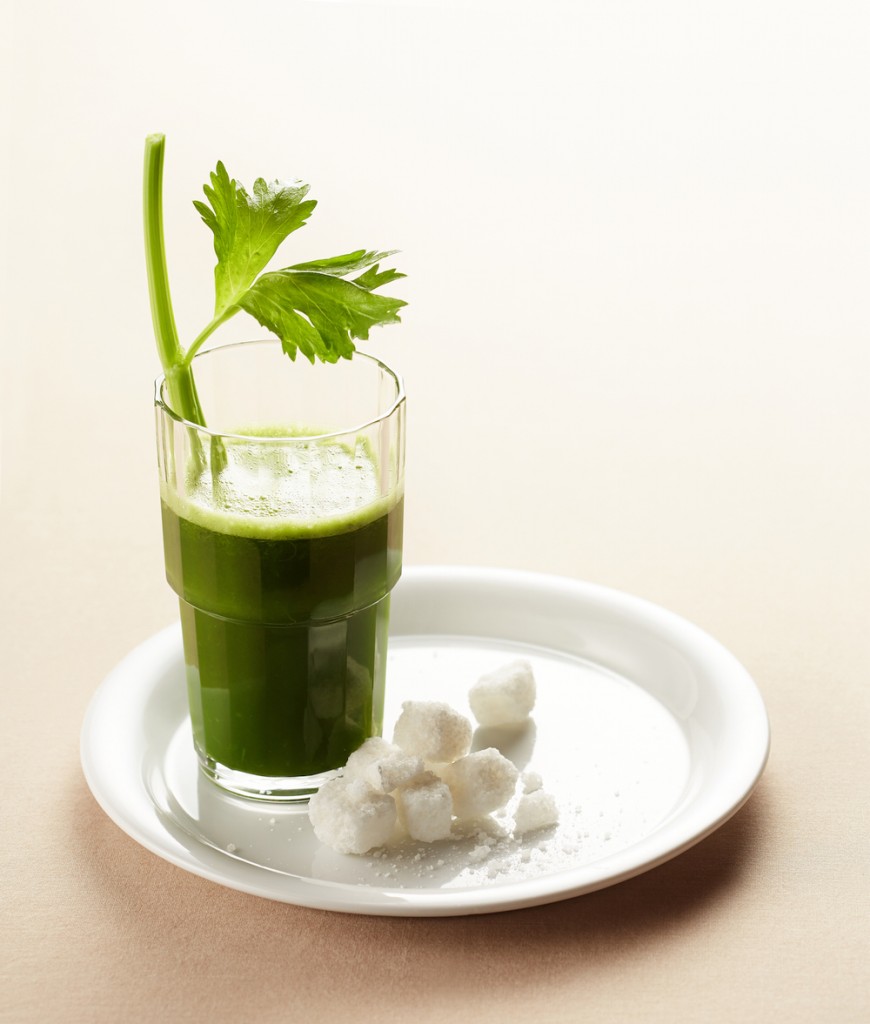 …because we could all use a little help the morning after.
Ingredients:
3 tomatoes
1 stalk of celery
2 inches of cucumber
1 dash of Tabasco sauce
Salt and pepper
2 ounces water or vodka
Directions: Fill a glass half with ice. Juice the tomatoes, celery, and cucumber. Add the Tabasco, salt, and pepper, and mix together. Then add either the water or vodka. Stir together, and pour over the ice.
More from Culture Cheat Sheet:
Want more great content like this? Sign up here to receive the best of Cheat Sheet delivered daily. No spam; just tailored content straight to your inbox.