5 of the Best 5-Star Vacations in the World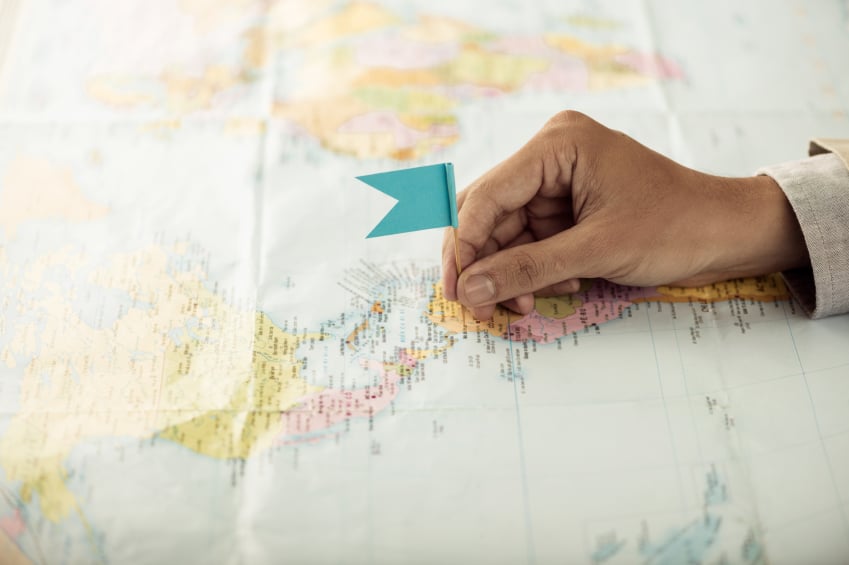 You might be sick of the snow that's falling outside your window, or simply need a break from work. Either way, a vacation probably sounds like your ticket to a week of stress-free indulgence. Most times, that means packing up your car for a quick getaway, but sometimes a special trip is in order. Whether you're looking for ideas for a honeymoon, planning a trip with your significant other, or looking for a trip the whole family will love, there are times when you want to go all out, and plan an unforgettable vacation experience.
In those cases, you might be tempted to save up for a luxurious stay at a five-star hotel or resort, that also offers plenty to do and see while you're there. If you do your research, you'll likely be able to find a destination that suits all of your needs in any corner of the world – all you have to do is look for it.
But what does a "five-star" experience really mean anymore? There isn't a worldwide standard for what earning five stars actually means, so you'll have to know the rankings each country uses. The United States largely goes by AAA's diamond ratings, while much of Europe uses a standardized star system. India is known for its meticulous list of requirements, and destinations in other countries can stand above the rest.
On top of self-proclaimed ratings systems, more and more travelers are relying on consumer review sites like TripAdvisor to plan their vacations. Comments and reviews can add much more to the depth of rankings, and can give you a better idea of exactly what to expect when you go. Consumer reviews should always be vetted, too, but they help add to the overall picture.
With that in mind, we've scoured the web for ideas for your next luxurious vacation. Whether they serve as the template to your trip or simply a springboard to your own plans, check out some of the best vacation destinations that money can buy.
1. The Place Luxury Boutique Villas in Koh Tao, Thailand
This destination is known for its romantic setting and atmosphere, making it the perfect location for a honeymoon or a luxurious vacation to reconnect with your partner. It received a Luxury Hotel Award in 2015 and also topped the list of the Top 25 Luxury Hotels in the world, according to TripAdvisor.
According to previous guests, the experience is "faultless" and is extremely private, while also providing top of the line amenities for any length of stay. The villas overlook the Gulf of Thailand, and each one has a private infinity pool, sundeck, balcony, and glass-roofed shower area. The resort has just nine villas, meaning you'll receive the care commensurate with a small destination.
This trip is likely for the couple who would like some time to themselves, soaking in the sun and relaxing by the pool. Reservations start between $220 and $247 per night, with reservations available for a new Honeymoon Villa this year.
2. Mkuze Falls Private Game Reserve in KwaZulu-Natal, South Africa
If you'd rather spend your vacation celebrating the great outdoors in a way you've never experienced before, stay at the 15-room reserve where you'll be able to see the "Big 5″ – lions, leopards, buffalo, rhinos, and elephants. The reserve is located in the heart of Zululand near the Kruger National Park, and you're guaranteed to see an array of wildlife unlike any other.
Luxury Link says the reserve boasts an "authentic bush camp experience" while also providing the creature comforts you expect with a luxurious vacation. Avid fisherman can fish in the reserve's private dam, and all guests can take advantage of the spa services available. In addition, the reserve offers a safari pontoon excursion down the river, giving you the chance to see wildlife from a different perspective. You'll also be able to participate in the open-vehicle safaris led by experienced field guides and rangers, and game walks are available upon request. The cost per person, per night during the busy season from May until September starts at about $177.
3. Argentario Resort Golf & Spa in Porto Ercole, Tuscany, Italy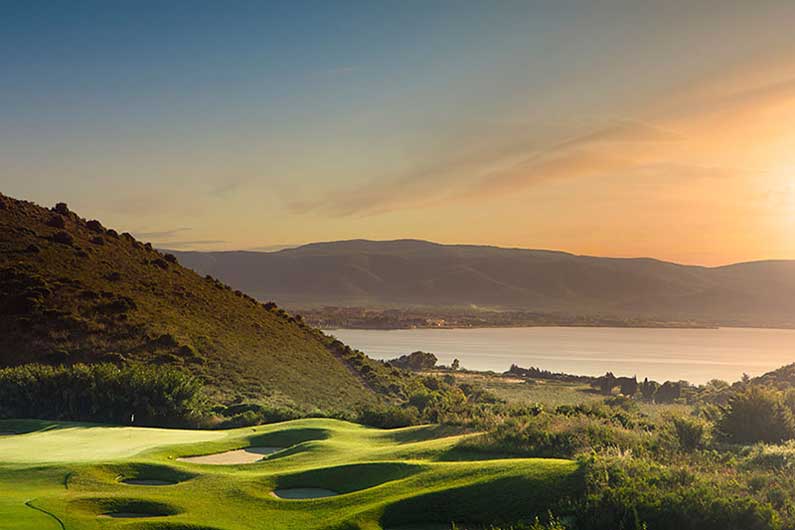 This coastal resort with just 73 rooms earned the designation of "Best Luxury Hotel in Italy" from Overseas Living Magazine. It's known for its 18-hole golf course, which hosts a number of Italian golf competitions. The resort also made the list of Editor's Picks of places to visit in 2016 from Luxury Travel Magazine.
You could spend your days on the links and in the spa – the resort offers special packages that highlight both, along with a "wellbeing escape" that encourages you to lose weight and get into shape, even while on vacation.
The southern Tuscan location also means you can use your hotel as a launch pad to exploring the Italian countryside, visiting wineries or exploring the Italian coast.
For a luxurious stay you'll also have a luxurious price tag, with bookings starting around $700 per night, per person.
4. Belle Mont Farm in St. Kitts, West Indies
If you care about what's on your plate as much as the comfort of your room while you visit a faraway destination, try staying at this resort that takes the term "sustainable hotel" to a whole new level. You'll experience luxury inside rooms modeled after West Indian cottages, complete with wood-shingle walls and wraparound verandas. But you'll also experience one of the freshest farm-to-table models available, with organic fruits and vegetables that Condé Nast Traveller says are foraged by staff and willing guests – along with seafood harvested fresh from the sea. (The resort earned a spot on the magazine's "Hot List" in 2015 for some of the best food offerings available.)
The resort sits on a 400-acre organic farm, complete with a golf course and spa. Each morning, you'll have a crate of fresh produce delivered straight to your room. You'll also be encouraged to interact with local artisans and farmers native to the area, should you want to learn more about the region.
Room rates can vary between $600 and $5,900 per night, depending on the room and number of guests staying for the trip. You can also elect to participate in a number of specialty offers that submerge you in the sustainability or farm-to-table experience.
5. Burj Al Arab in Dubai
No conversation about luxurious vacations (or "wish list" additions, to be more specific) is complete without mentioning this location that has long been unofficially deemed the world's most luxurious hotel.
The hotel itself is on its own island, and shaped like a sail to pay homage to Dubai's nautical heritage. The hotel has its own fleet of white Rolls-Royces at your disposal, a helipad in case you prefer air travel, and each of the suites spans two floors of complete opulence, abounding in color and Arabian design.
One Daily Mail reporter recounted her experience staying in the hotel, which included personalized greetings and chocolate treats everywhere she went – not just on her pillow. Each room has a computer, and also gold-plated iPads for guest use. The Royal Suite, perhaps the most well-known room in the building, has a rotating bed with his and hers suites on either side. Nine restaurants within the hotel range in style and dress requirements, and there's plenty of shopping on-site as well. (It wouldn't be Dubai without it.)
A two-night stay in the most basic of suites within the hotel starts at just over $1,100. It might be a once in a lifetime sort of vacation, but it'll be one you save up for before you go.
More from Culture Cheat Sheet: