5 of the Best Restaurants Owned By NBA Players
Retired sports stars often embark on careers as restaurateurs after they leave the locker room for the final time, with foodie efforts that run the gamut from fabulous to total failure. We've already told you about some of the best restaurants owned by former NFL players. Now, here are five truly impressive restaurants headed up by ex-hoops stars.
1. Nate's Wings & Waffles
Three-time NBA slam-dunk champion, Nate Robinson, owns Nate's Wings & Waffles in Seattle, which The Stranger described as "always good, and sometimes unf**kwithably great." The casual eatery is located in the same neighborhood where Robinson grew up and features three-cheese grilled cheese sandwiches and Angus beef sliders on the menu, plus sides like kale salad and mac 'n' cheese — in addition to chicken and waffles, of course.
2. Michael Jordan's Steak House Chicago
Steak lovers can't go wrong by heading to the Chicago location of Michael Jordan's small fine-dining chain (there are two other locations in New York and Connecticut). The association with His Airness undoubtedly draws many first-time visitors — but they leave wowed by the food. When the restaurant opened in 2011, Chicago Tribune food critic Phil Vettel praised the chef for "dazzling" side dishes, exceptional service, and taking a more creative approach to entrees compared to similar restaurants.
3. Clyde Frazier's Wine & Dine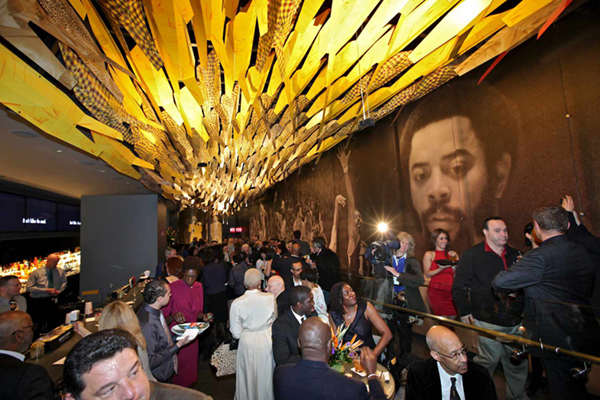 Walt "Clyde" Frazier led the New York Knicks to two championships in the '70s, while earning a reputation for his unique approach to fashion. His New York City restaurant celebrates both his basketball skills and sartorial sense while also serving up dishes like a sweet and spicy glazed Scottish salmon with baby bok choy and house-smoked St. Louis-style pork ribs. There's even an enclosed half-basketball court where diners can shoot hoops between courses. "This Disneyland for hoops fans is not just sexy and fun," critic Gael Greene said in her review. "You can also eat well."
4. Five Guys Burgers and Fries
His playing (and rapping) days may be behind him, but Shaquille O'Neal has still managed to keep busy. In addition to his many endorsement deals and gig hosting Inside the NBA, he finds time to run a business empire that includes numerous Five Guys Burgers and Fries restaurants. Shaq reportedly owns 10% of the chain's locations, which Consumer Reports readers declared one of the best burger chains in the country.
5. Giordano's Pizza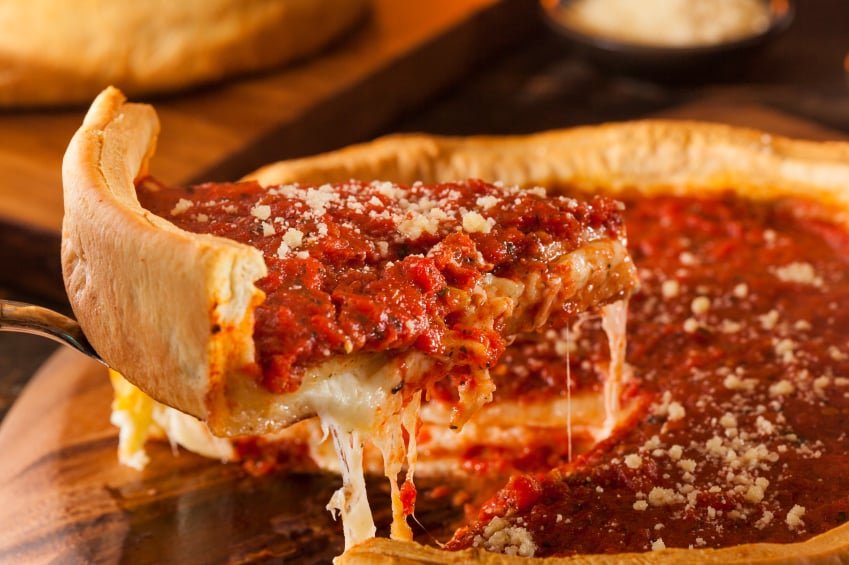 Giordano's is a Chicago-based chain that specializes in the city's signature deep-dish stuffed pizza. The restaurant has been around since 1974, but in 2012 Bulls star Derrick Rose purchased a stake in the business, which helped fuel double-digit growth for the purveyor of hefty pies. The chain often pops up on lists of the best deep-dish pizza in the Windy City.
Follow Megan on Twitter @MeganE_CS
More from Culture Cheat Sheet: