5 of the Best Restaurants Owned By NFL Players
For the most part, you know what you're going to get when you walk into a restaurant owned by a former football player. Walls covered with sports memorabilia, lots of big-screen TVs, and a bill of fare heavy on burgers, fries, and beer. The pedestrian menus are usually designed to appeal to the masses of NFL super-fans, not the oh-so-discerning foodie.
Yet not every gridiron great who ventures into the restaurant business is willing to settle for just OK. Some players-turned-restaurateurs have scored with their forays into the food world, with establishments that have appeal beyond a recognizable name on the door.
Here are five of the best restaurants owned by NFL players.
1. Andy Nelson's Southern Pit Barbecue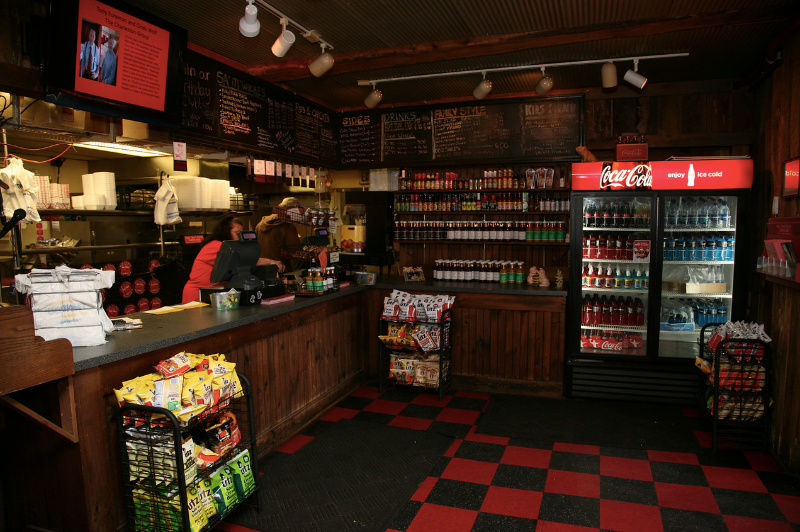 Andy Nelson spent eight years in the NFL in the 1950s and 1960s, playing safety for the Baltimore Colts and the New York Giants. After his football career ended he opened Andy Nelson's Southern Pit Barbecue in Cockeysville, Md. Today, it's a Charm City institution that's been named one of the best spots for barbecue in the region by the Baltimore City Paper and Baltimore Magazine. "The ribs were falling off the bone with this buttery flavor mixed with the seasonings which were like a party in my mouth," said one Yelp reviewer. In other words, it's pretty damn good.
2. Pullman Bar and Diner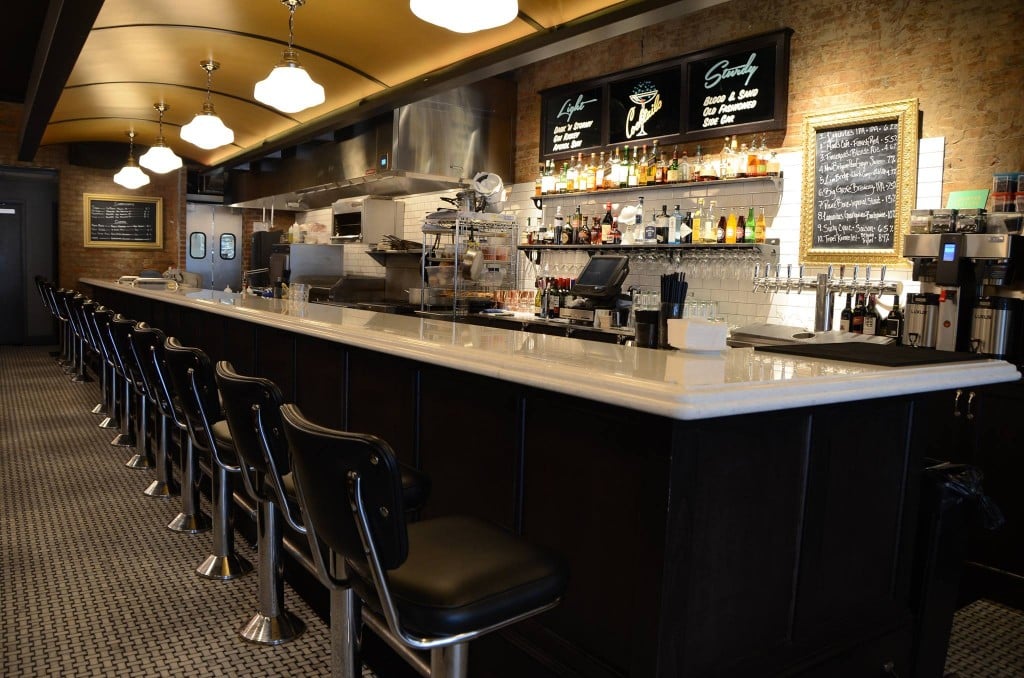 Former San Diego Chargers kicker Nate Kaeding co-owns several restaurants in Iowa City, including the Pullman Bar & Diner, which has earned rave reviews for its take on classic American comfort food (like an open-faced tuna tartine or fried chicken served with hot sauce made in house). With an intriguing menu – including an appetizer of roasted marrow bones served with bacon jam – and almost universally positive reviews on Yelp, it's a must-visit if you're in the Hawkeye State.
3. Elway's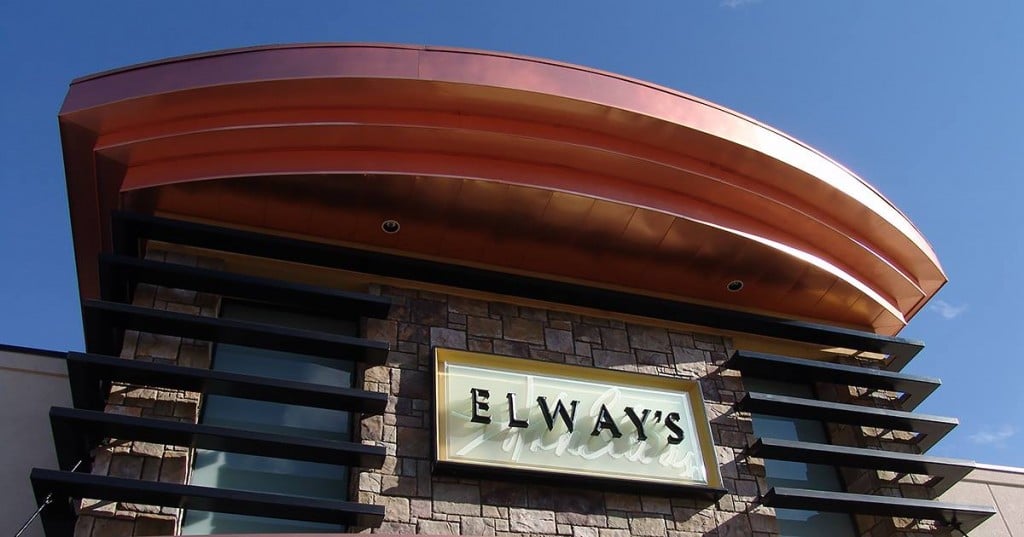 Former Broncos quarterback John Elway continues to make his presence felt in the Mile-High City in a number of ways, not the least through Elway's, his small chain of upscale steakhouses. Zagat included all three locations (in Denver, Cherry Creek, and Vail) on its list of best steakhouses in the city. When the downtown location opened in 2008 the Denver Post called it "a winner of a restaurant." Diners seem to agree. "A trip to Denver is not complete without a dinner at Elway's," said one Yelp reviewer.
4. Offerdahl's Café Grill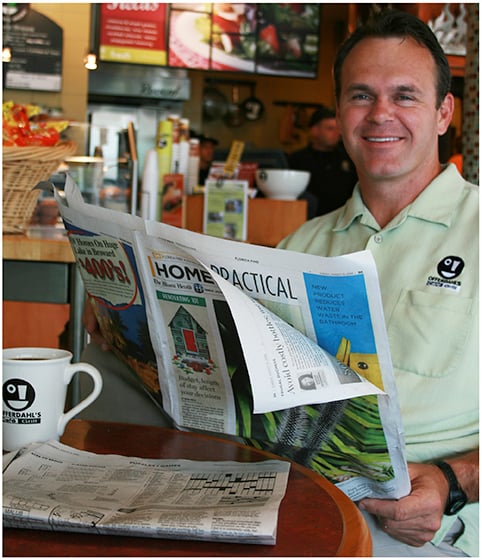 Most restaurants with ties to former NFL players tend to be heavy on the meats – burgers, steak, and barbecue are menu favorites. If you're in the mood for something a bit lighter, try Offerdahl's Café Grill, owned by five-time Pro Bowler and former Miami Dolphin John Offerdahl. The seven south Florida locations of this fast-casual chain serve up dishes like a "Hail to the Kale" salad, the "Very Vegan" sandwich, and "Pacific Rim Salmon." (Don't worry, you can still find beef on the menu.) "The menu is health conscious as well as mouthwatering," noted one Yelp reviewer.
5. Ditka's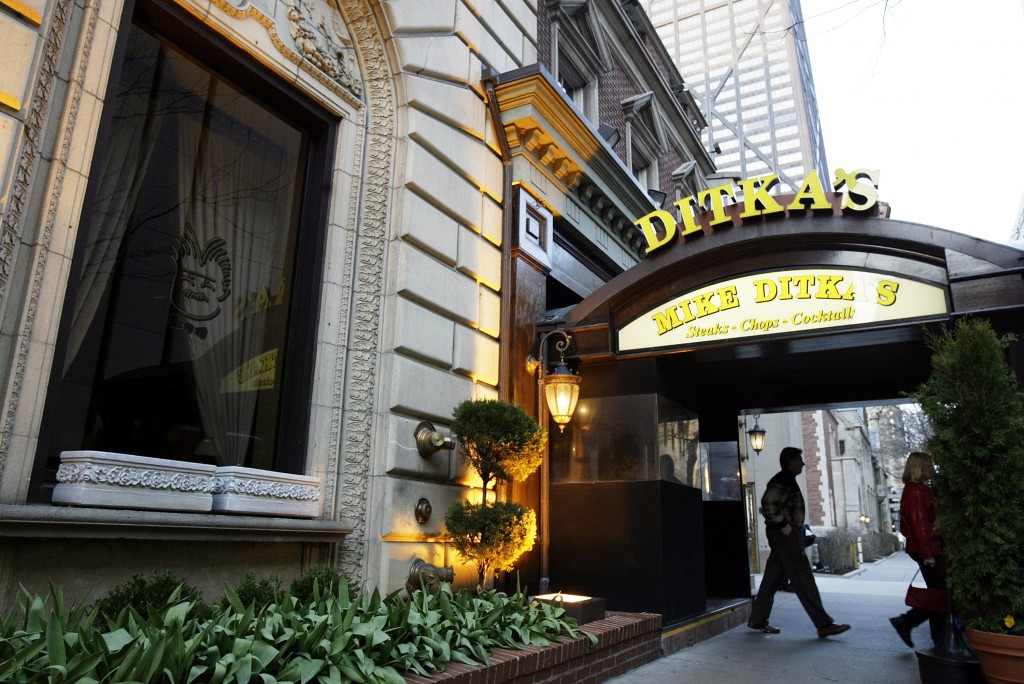 Legendary player and coach Mike Ditka has kept himself busy since stepping off the field. Among his ventures is his chain of eponymous restaurants, with locations in Chicago, Pittsburgh, and Phoenix. The food is typical steakhouse fare, but it's done well ("Juicy, succulent, and melt in your mouth goodness," says a Yelp reviewer), and there's plenty of Bears memorabilia on display for fans to gawk at.
"Eating at Ditka's is fun. The wait staff is relaxed and professional (no hipster shtick, no nonsense), [and] the dining room feels cozy," reports Chicago magazine, which named the chain's Gold Coast outpost one of the best steakhouses in the Windy City in 2013.
Follow Megan on Twitter @MeganE_CS
More from Culture Cheat Sheet:
Want more great content like this? Sign up here to receive the best of Cheat Sheet delivered daily. No spam; just tailored content straight to your inbox.