5 of the Worst Restaurants Owned By NFL Players
When a football player dips a toe into the culinary world, the results are sometimes surprising. We recently rounded up a list of five of the best restaurants owned by former NFL stars, from John Elway's Colorado steakhouses to a small chain of healthy fast-casual restaurants owned by former Miami Dolphin John Offerdahl.
Not every football player's adventures in the restaurant world go so smoothly, however. Whether because of a lackluster menu, on-field scandals, or some other reason, here are five player-owned restaurants that reviewers say leave something to be desired.
1. Papa John's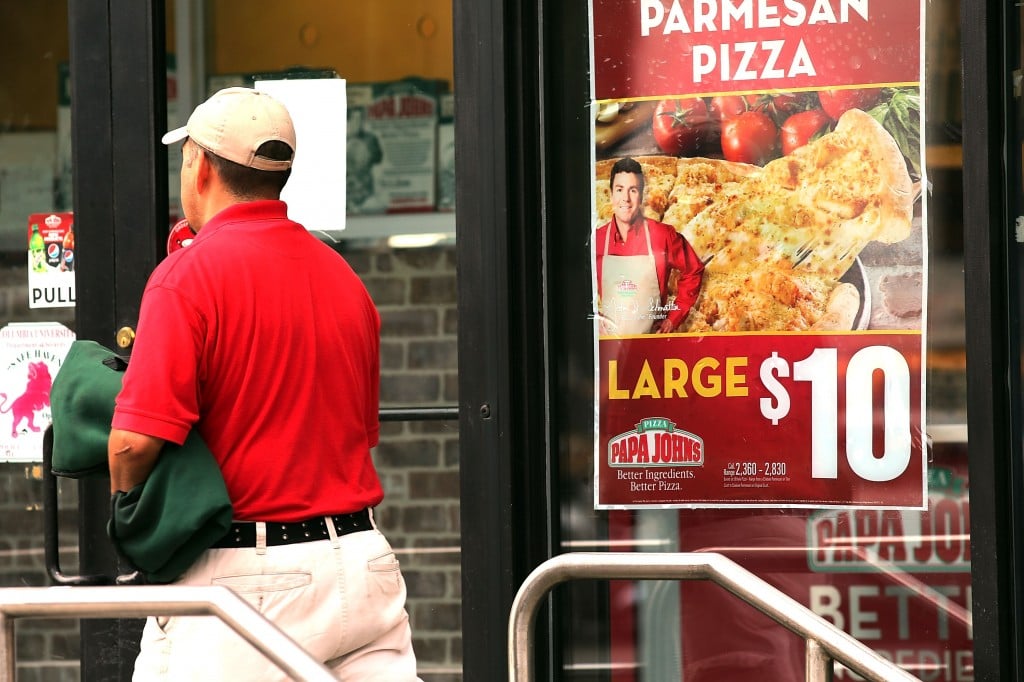 You already know Peyton Manning is a pitchman for this ubiquitous purveyor of cheap pizza. But Manning also owns 21 Papa John's franchises in the Denver area, where business is apparently booming because of marijuana legalization. "Pizza business is pretty good out here, believe it or not, due to some recent law changes," he told Sports Illustrated in 2014.
The convenience of Papa John's delivery may appeal to a certain demographic, but the chain tends to earn less-than-stellar reviews from pizza critics, and Manning's association with the chain doesn't seem to be changing anyone's mind. "Peyton Manning must own this location because they keep coming up short," said a person reviewing the Wheat Ridge, Colorado Papa John's. "Worst pizza ever," declared another reviewer.
2. 8-Twelve MVP Bar and Grill
In 2012, Green Bay Packers quarterback Aaron Rodgers and Milwaukee Brewers fielder Ryan Braun partnered with a Milwaukee restaurant group to open 8-Twelve MVP Bar and Grill. The restaurant combined sports bar fare with more sophisticated steakhouse offerings, a "greatest-hits" approach to menu design (per the Milwaukee Journal-Sentinel) that apparently didn't connect with diners.
The restaurant earned a mediocre three-star average rating on Yelp, but what really sunk the 8-Twelve MVP Bar and Grill was Braun's admission that he'd used performance-enhancing drugs. A little over a year after opening, the owners ended their association with the baseball player and dropped the sports theme, which meant Rodgers was out too, reported Eater Milwaukee. The new restaurant focuses on farm-to-table cuisine.
3. Manning's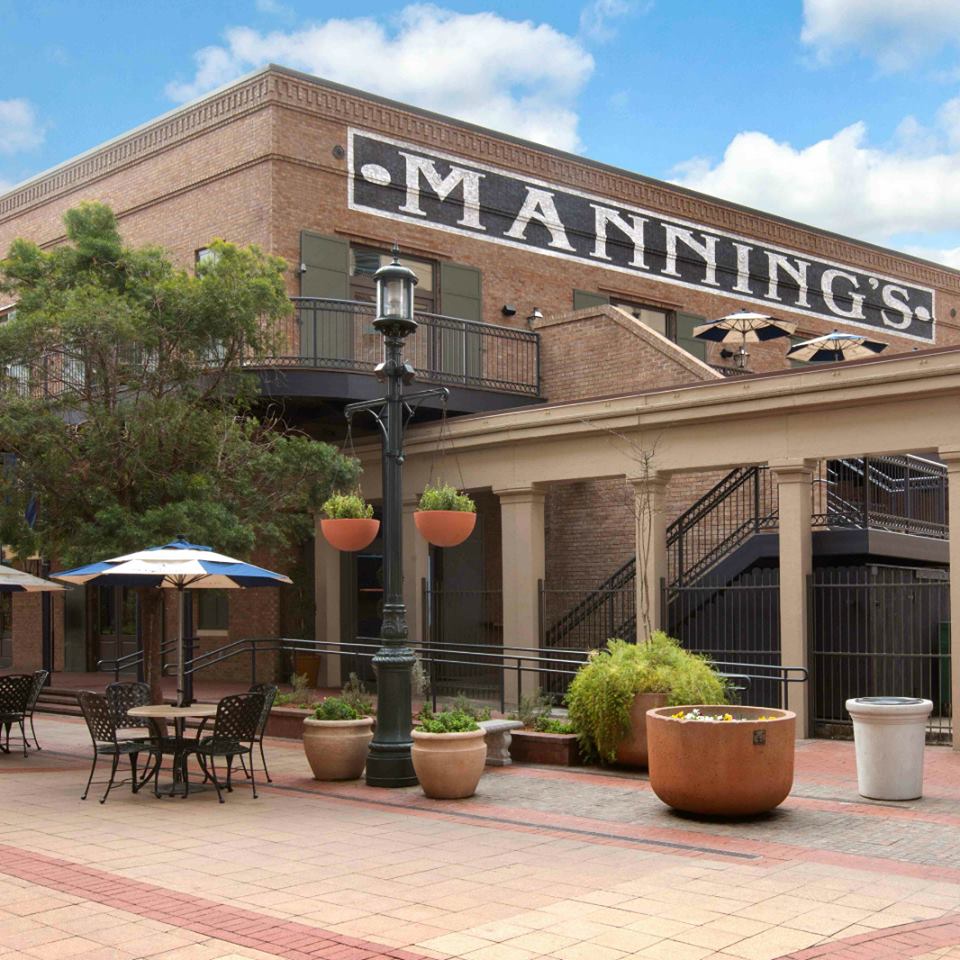 Maybe the Manning family should stay out of the restaurant business. Archie Manning's New Orleans sports bar is designed to cater to fans — the 13½-foot-wide television is the centerpiece, and there are recliners so you can watch the game in comfort — but the food just isn't up to par, it seems.
"What should be easy points for an upscale sports bar were too often lifeless duds," said Ian McNulty in his review for Gambit Weekly, singling out the "dry, insipid burger" and "consistently limp fries" for particular criticism. The restaurant has earned just two and a half stars on Yelp. "If you are a fan of the Manning family – then by all means pop in and check it out," wrote one Yelper. "Grab you a photo for social media, check in… maybe even grab a beer. Yet.. beyond that it's not a place you want to dine at."
4. Denny's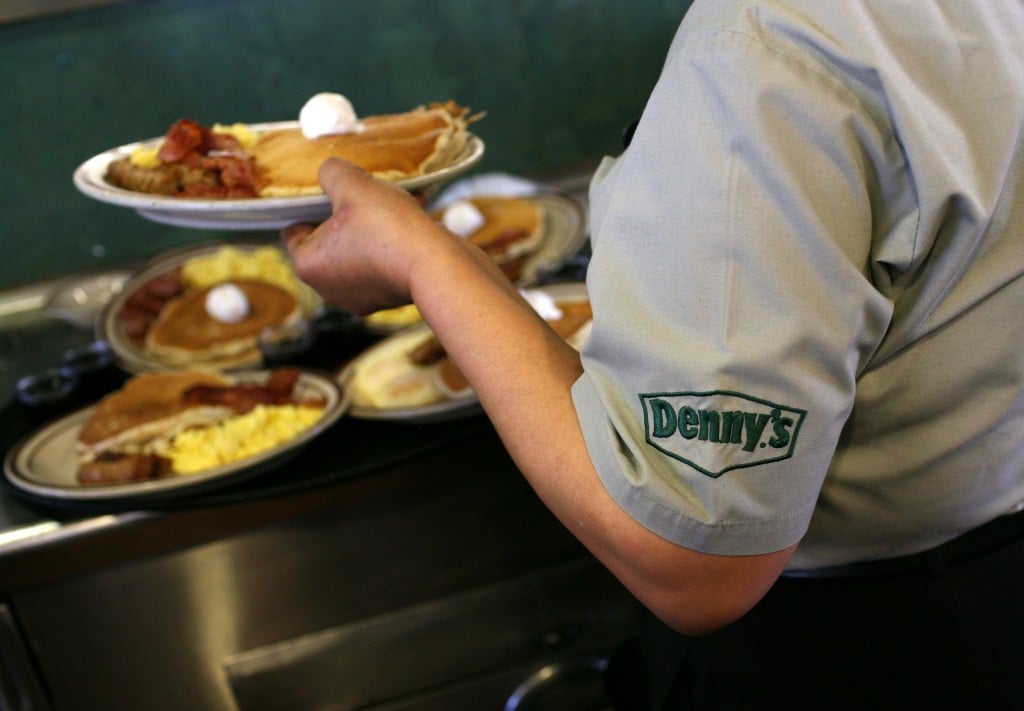 Donnell Thompson and Ronald Wooten were friends and teammates at the University of North Carolina who went on to play for the Colts and the Patriots, respectively. After their NFL careers ended, the pair went into business, starting RWDT Foods, Inc., which owns nine Denny's franchises in North Carolina, South Carolina, and Georgia.
Denny's may not set out to wow anyone with its humble diner offerings, but Yelp reviews at several of the company's locations complained of both disappointing food and lackluster service. "I don't expect much from Denny's anyway, but the service was terrible," said someone who reviewed the Fayetteville, N.C., restaurant (2½-star average Yelp rating). "I felt like I was eating food that would be served to prisoners," said a reviewer of his meal at the Greenville, S.C., restaurant (2-star average Yelp rating).
5. Chi-Chi's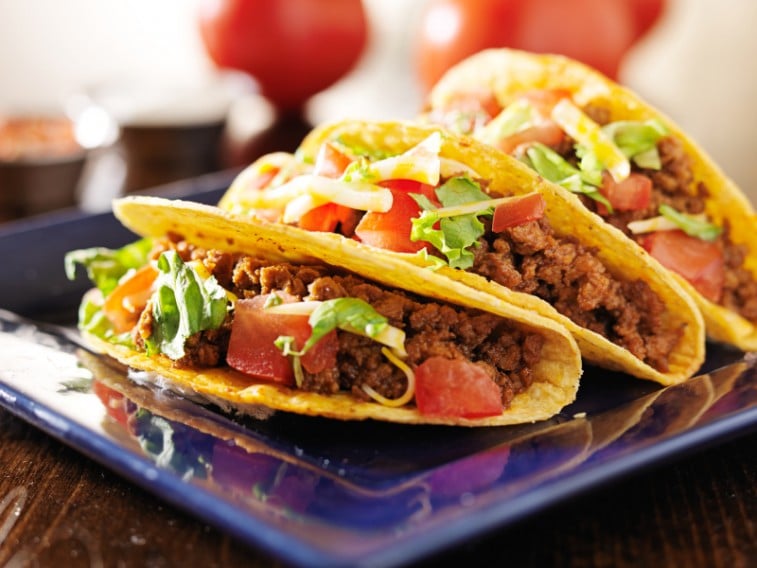 If you spent any time in an American suburb in the 1980s and 1990s, you're probably familiar with Chi-Chi's, a Mexican chain restaurant that once had more than 200 locations across the U.S. What you may not realize is that the chain was co-founded by former Green Bay Packer Max McGee, who opened the first Chi-Chi's in Richfield, Minnesota in 1975.
Chi-Chi's Mexican affordable fare and big margaritas made it a success for many years, but the chain began to falter in the late '90s and early 2000s (by this time, it was owned by a California-based company called Prandium; it doesn't seem that McGee was still involved in the business). In 2003, a hepatitis A outbreak at a Pittsburgh-area Chi-Chi's killed four and sickened more than 650 other people. The incident was the final blow for the struggling chain, which shut down its remaining U.S. locations in 2004, though it lives on in Europe.
Follow Megan on Twitter @MeganE_CS