5 States Where People Can't Afford Car Payments Anymore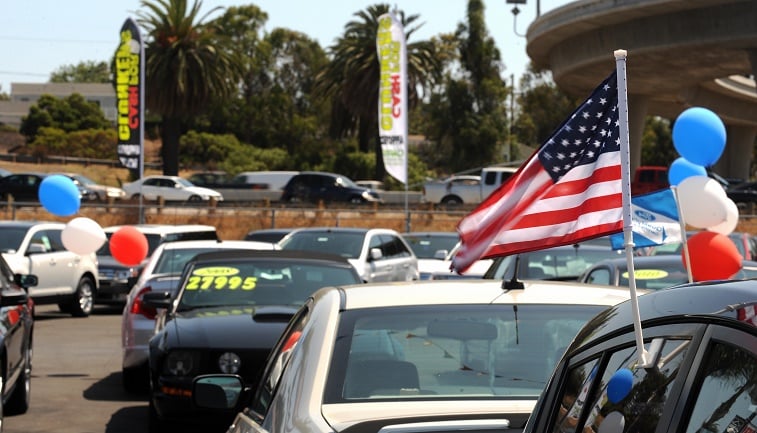 Cars apparently need more than just an engine and four wheels to travel down the road these days. In America, driving habits are being fueled with debt as auto loans post their largest gain in nearly a decade. The majority of borrowers are finding ways to afford their monthly payments, even if they did overspend on transportation, but drivers in certain states are falling behind.
Auto loans are nearing the $1 trillion mark. The total dollar volume for outstanding auto loan balances increased $92 million from the second quarter of 2014 to the second quarter of 2015, according to new research from Experian Automotive. That is the largest volume growth since 2006. Total loan balances now equal $932 billion, compared to $840 billion a year earlier. A separate study from Equifax finds the combined balances of auto loans and leases already tops $1 trillion.
Though cars can hinder your financial freedom, most drivers are keeping up with their payments. The 30-day delinquency rate dropped to its lowest level for a second-quarter period in the past five years at 2.32%. "The automotive loan market is working the way it's supposed to, with loans being made, vehicles purchased and payments made on time," said Melinda Zabritski, Experian's senior director of automotive finance. "The automotive loan market is gaining momentum while maintaining remarkable stability. It's a good sign for the economy overall."
Despite debt often being considered a positive sign of economic confidence, it's easy for borrowers to forget the good times never last forever. The economy is full of twists and turns that are part of the business cycle. Furthermore, personal situations can vary significantly compared to the broad economic condition of the nation. Experian finds, on a state-by-state level, the highest delinquency rates belong primarily in the South, with Mississippi leading the pack. The states with the lowest delinquency rates are typically found in the Midwest and Northwest.
Even drivers who make their payments on time each month may have extended their dollars too thin for comfort. Millennials are making lease payments on fancy cars, while the average loan term for new and used vehicles recently hit 67 months and 62 months, respectively. Both loan durations represent all-time highs. Making matters worse, loans lasting 73 to 84 months accounted for nearly a third of all new vehicles financed, the highest amount recorded since Experian began publicly tracking this data in 2006.
Follow Eric on Twitter @Mr_Eric_WSCS
More from Culture Cheat Sheet: