6 Break-the-Mold Wineries to Visit This Summer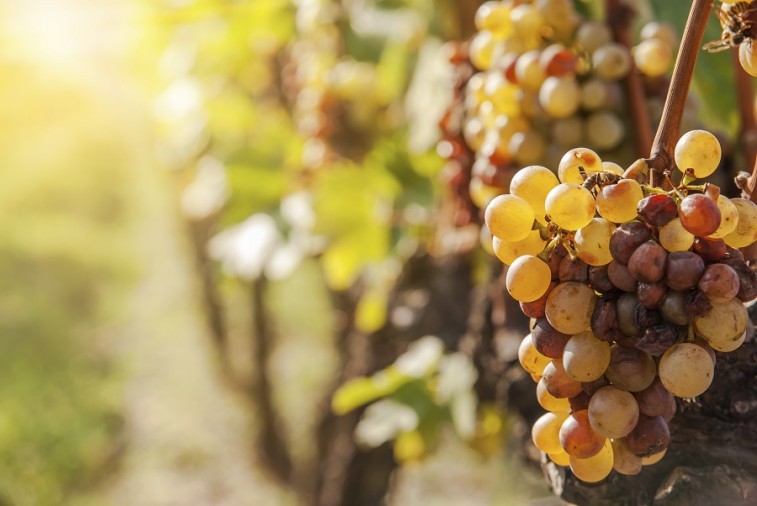 In the original Hangover, when Stu Price (Ed Helms) and Phil Wenneck (Bradley Cooper) take their friend Doug Billing (Justin Bartha) and his soon-to-be brother-in-law, provocateur Alan Garner (Zach Galifianakis), to Las Vegas for his bachelor party, Stu tells his over-controlling girlfriend Melissa they went to a bed and breakfast inn in Napa. The assumption is that Napa is a safe, boring place for a bachelor party. Before they go, he tells Melissa that he doesn't think "they have strip clubs in wine country." He later describes their B&B as quaint, and when he's in the back of a stolen cop car next to a lost baby while getting shot at, Stu tells her the screaming infant is a goat.
For the record, there are strip clubs in Napa, but there is fun to be had that falls in between that and the quaint inn with antique radios and no televisions that Stu described. Some may put wine tasting in the same category as visiting a bed and breakfast inn, but to do so would be a mistake. Here at The Cheat Sheet we've already explored why bed and breakfast inns make most guys cringe, and we also pointed out some spectacular B&Bs that break the stereotype of stuffy rooms full of antique glassware, frilly lace, and weird dolls or plush animals. And now we aim to do the same with wine tasting. Beer lovers may always be beer lovers, but enjoying a glass of pinot in front of a beautiful vista is a chance to relax, catch up with friends, and experience one of the most beautiful regions of California.
There is always going to be talk of tannins and mentions of oak barrels at wineries. But the entries on our list have something more to offer. Most importantly, you don't have to be a wine snob or be on top of such things like aerating your red wine in order to have a good time.
We've narrowed a list from the more than 400 wineries in Sonoma and Napa counties, which are surrounded by more than 60,000 acres of vines, to five favorites, plus one honorable mention. These wineries are merely starting points for exploring the region, and they offer both fun and the option to develop your palate.
1. Bella Vineyards and Wine Caves
Location: 9711 West Dry Creek Road, Healdsburg, CA 95448
Price per Tasting: $10
The caves at
Bella were constructed in 2003
, making them fairly new when compared to a later entry on this list. Located at the top of a narrow, twisty country road at the far end of the valley, the drive alone pulls you deep into wine country. The 7,000 square feet of caves at
Bella Vineyards
were carved out of the steep hillside beneath the estate's Lily Hill vineyard, and boast a temperature of a cool 61 degrees Fahrenheit, in addition to the omnipresent, acidic smell of fermenting grapes.
The stone walls and dark shadows bring an otherworldly vibe to the space, which almost makes you feel as if you've gained entry to a special club. Bella's wines are award-winning as well. Esteemed critic Robert Parker of The Wine Advocate proclaimed the winery "hit pay-dirt in 2012," giving its zinfandel's top scores. The 2012 Block 10 earned a score of 96 points and the 2012 Barrel 32 a score of 95 points.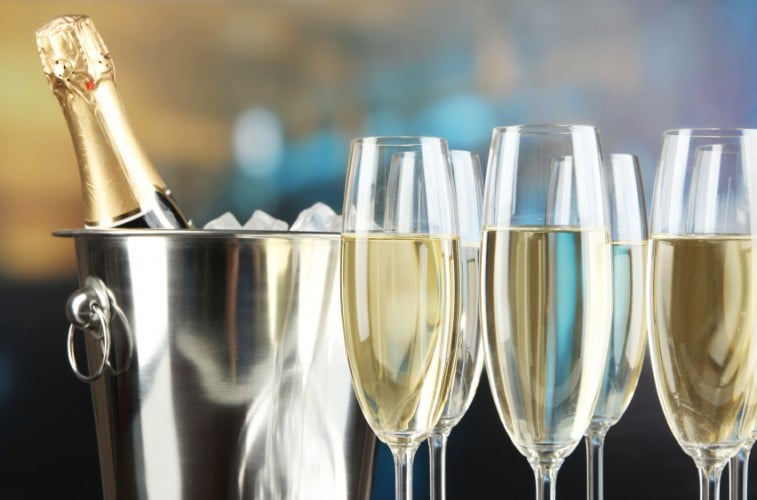 2. Korbel
Location: 3250 River Rd, Guerneville, CA 95446
Price per Tasting: Free!
I cannot recommend visiting Korbel enough. It's a great mid-stop if you are visiting multiple wineries because it is a great place to have lunch. There is a deli on sight, and a beautiful
rose garden
. And then there are the complimentary pours — you get to choose four from a very long list of
California champagnes
. Korbel may produce 1.3 million cases of the sparkling wine per year, but the staff at the tasting room ensure the winery has a small-town vibe. Tucked away alongside the Russian River, Korbel gives you a different side of this wine-growing region. On nice days, which is basically everyday in Sonoma county, the sprawling vineyards reflect the soft sunlight, making this a great stop to relax.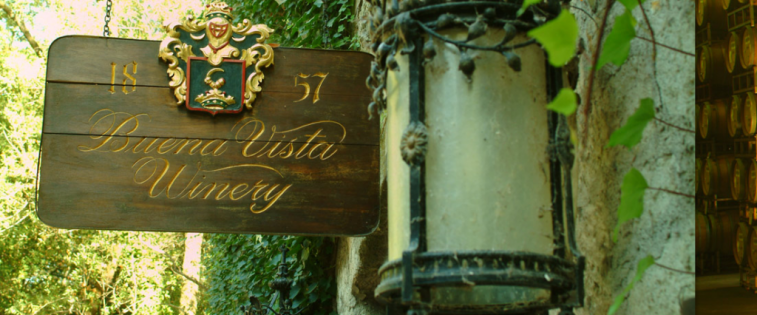 3. Buena Vista Winery
Location: 8000 Old Winery Rd, Sonoma, CA 95476
Price per Tasting: Private reserve tasting, $30, reservations required

Built in 1857, this is the oldest commercial winery in California. Founder
Agoston Haraszthy
, an experimental vintner, imported more than 300 different grape varieties from Europe to California; Haraszthy is credited with creating the state's first gravity-flow winery, introducing Redwood barrels for aging and fermentation, and excavating the area's first wine caves. Tours still pass through the original rough, rock-hewn caves, where the wines are barrel aging. Buena Vista's tasting room is housed in the original Press House, which, along with the entire winery, was named a California Registered Landmark in 1980.
Wines to try? The 2010 Sparkling Brut, the 2011 Geza's Selection Pinot Noir, and the 2012 Buena Vista Legendary Badge.

4. Francis Ford Coppola
Location: 300 Via Archimedes, Geyserville, CA 95441
Price per Tasting: $25 for the most basic flight

OK, so this entry may be a bit more pricey, but this winery, formerly Chateau Souverain, is well worth the trip. This is almost the Disneyland of wineries, as it is the baby of The Godfather director Francis Ford Coppola. A slight drive up highway 101 from Santa Rosa, the largest city in Sonoma county, this winery is undoubtedly opulent. Checking out the pool is a must, as is the band pavilion that's based on a Lake Tahoe scene in Godfather II. This Geyserville estate does not have the same focus on movie memorabilia as his initial winery, which brought herds of tourists to the Rutherford location. However, you can still see Robert Duvall's cowboy boots and cavalry hat from Apocalypse Now, Vlad the Impaler's red-ribbed armor from Dracula, and the maroon Tucker car from the eponymous movie.
Coppola's wines have received accolades from the Wall Street Journal, and high ratings from the Wine Enthusiast. One must-try wine? The 2007 Archimedes Cabernet Sauvignon, which the Wine Enthusiast gave 93 points and noted is "as deep and fancy as almost anything from Napa Valley."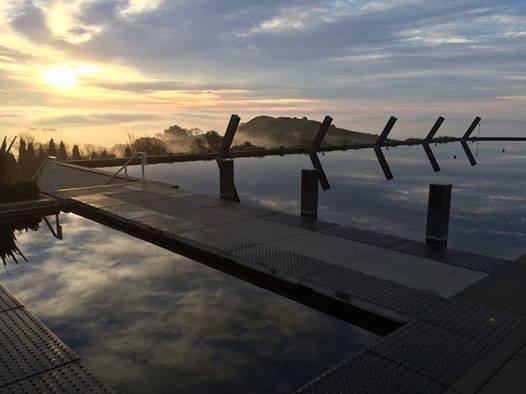 5. Artesa Vineyards and Winery
Location:1345 Henry Rd, Napa, CA 94559
Price per Tasting: Tasting of four wines, $20

Amazing architecture, an out-of-the-way location that prompts you to drive back-country roads lined with fields of wildflowers, and a selection of wines that ranges from sauvignon blanc to albarino to pinot noir to tempranillo to sparkling are all reasons to visit this winery. In particular, the Estate Pinot Noire is a classic, earning 93 points from Wine Enthusiast, while the bigger Limited Release Carneros Pinot Noir is also worth a taste. But as good as being there is, getting to Artesa may almost be better. Traversing the countryside is reminiscent of Southern France, and as you begin to see signs for the winery, it almost seems as though you are traveling to a castle. While Artesa does occupy a beautiful spot, its angular, clean-line design is more akin to the 60s than to the medieval.
 Honorable Mention: Sterling Vineyards
Location: 111 Dunaweal Ln, Calistoga, CA 94515
Price per Tasting: $29 covers your tram ride and a tasting of current release wines

Sterling's attention-grabbing white Mediterranean-style visitor's center is visible from the valley far below. Instead of following a windy road to the

hilltop at the northernmost end of the Napa Valley

, visitors ride a solar-powered aerial tram 211 feet up to the winery's entrance. The reason this winery didn't make the list is because the wines are pretty standard, and the vineyard has rather a commercialized feel.

More From Life Cheat Sheet:
Want more great content like this? Sign up here to receive the best of Cheat Sheet delivered daily. No spam; just tailored content straight to your inbox.