Traditionally Fried Foods That Taste Fantastic Baked
Fried foods are a favorite for many, but they don't do your waistline any favors. There are a number of reasons we should avoid the high-fat and calorie-laden foods, but their taste is not one of them. Fortunately, we have alternatives. Instead of quitting fried food cold turkey, enlist a different approach. Try your hand at baking the good stuff in your very own kitchen. That way you can make your favorite dishes at home and know exactly what is going into them — no deep fryer required. Try one of these six recipes that provide baked renditions of your beloved fried foods and see if you can curb your cravings for good. Enjoy these healthier dishes any day of the week while you reserve the fried variety for special occasions only. These recipes are also gameday-approved, especially the first one on our list.
1. Baked Fried Chicken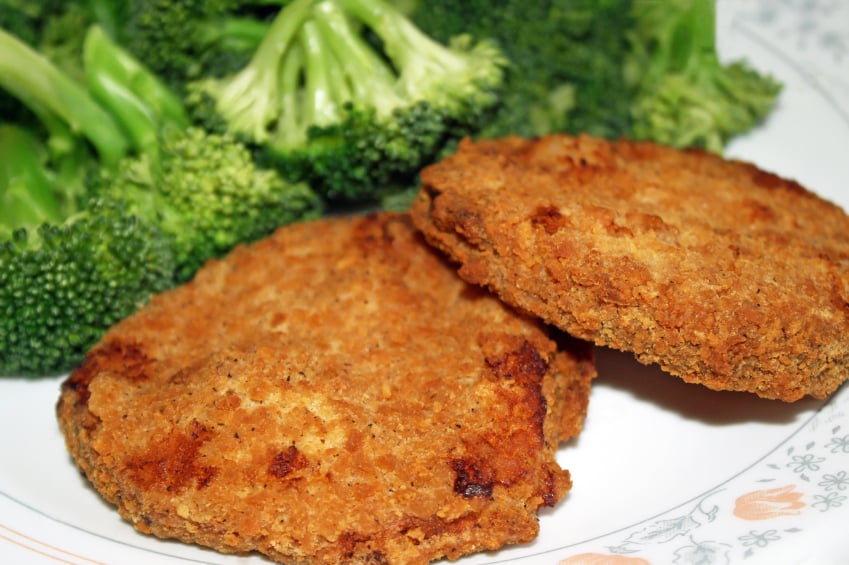 We're kicking things off on a high note. Instead of associating fried chicken with football Sundays, try running a healthier play. Baked Fried Chicken might sound like an oxymoron, but do your arteries a favor and give this recipe from The Cookie Rookie a try. Baked Fried Chicken isn't a replacement for the real thing, but it still can help kick your cravings and allow you to enjoy a healthier version of the good stuff at home. Even better, while frying chicken is a task in and of itself, this chicken recipe couldn't be easier. It'll take you just one hour from start to finish and it doesn't require any out-of-the-ordinary ingredients.
Ingredients:
2 large boneless, skinless chicken breasts
3 cups whole milk
1 cup all purpose flour
1 tablespoon paprika
1 tablespoon all-purpose seasoning
1 teaspoon salt
1 teaspoon black pepper
½ stick butter, melted
¼ cup fresh flat leaf parsley
See recipe directions at The Cookie Rookie.
2. Baked Falafel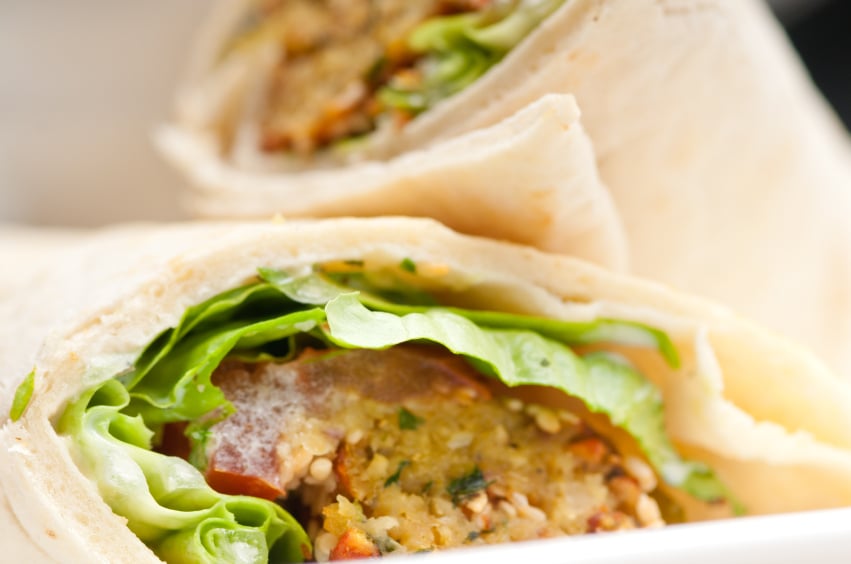 Are you a fan of falafel? If so, bid adieu to your favorite Mediterranean food truck and try baking the chickpeas at home. Baked falafel is healthy and this recipe from Cookie and Kate yields a dish that is vegan and gluten-free. You can make the fibrous falafel in your food processor and have it ready in 30 minutes or less. Serve it in a pita, on a bed of greens, or on its own and you'll have a new favorite homemade food on your hands.
Ingredients:
2 to 4 tablespoons olive oil
1 cup dried/uncooked/raw chickpeas, rinsed, picked over and soaked for at least one hour and up to overnight
⅓ cup chopped red onion
½ cup fresh parsley leaves
½ cup fresh cilantro leaves
3 garlic cloves, minced
¼ teaspoon ground cumin
⅛ teaspoon ground cinnamon
1 teaspoon ground sea salt or kosher salt
½ teaspoon freshly ground black pepper
See recipe directions at Cookie and Kate.
3. Baked Fish and Chips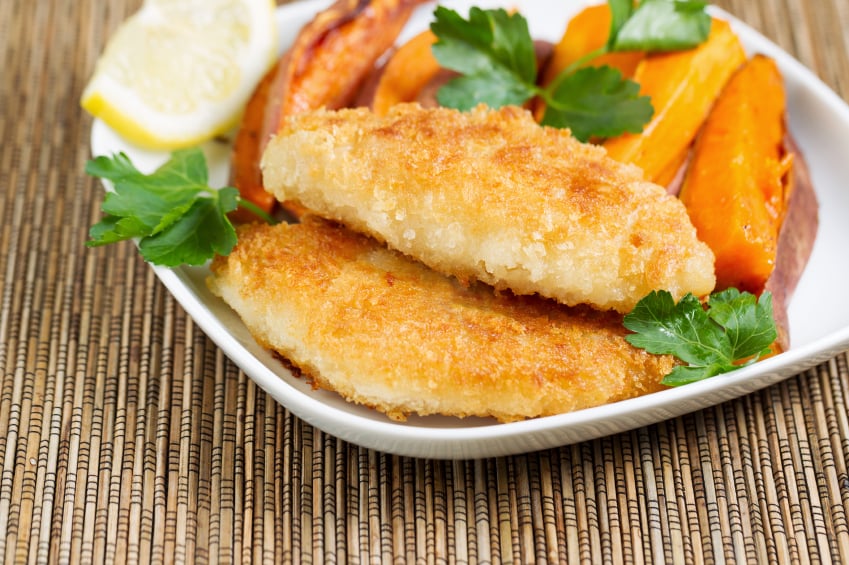 Consumers generally leave Fish and Chips to experienced restaurant chefs, but if you choose to go for baked fish rather than fried, you can whip up the dish at home via this recipe from Martha Stewart. If anyone can teach you how to make Fish and Chips taste better baked than fried, Martha can. Follow her lead and preheat your oven. The panko-breaded poultry and potatoes will bake for under 20 minutes and then it's chow time.
Ingredients:
2 russet potatoes, cut into very thin slices with a handheld slicer
¼ cup extra-virgin olive oil
2 tablespoons fresh rosemary leaves
Coarse salt and freshly ground pepper
1¼ cups panko
1/3 cup all-purpose flour
2 large eggs
1½ pounds skinless cod fillet, cut into 1-inch-thick strips
Lemon and cucumber wedges, malt vinegar, ketchup, and flaky sea salt, for serving
See recipe directions at Martha Stewart.
4. Baked Calamari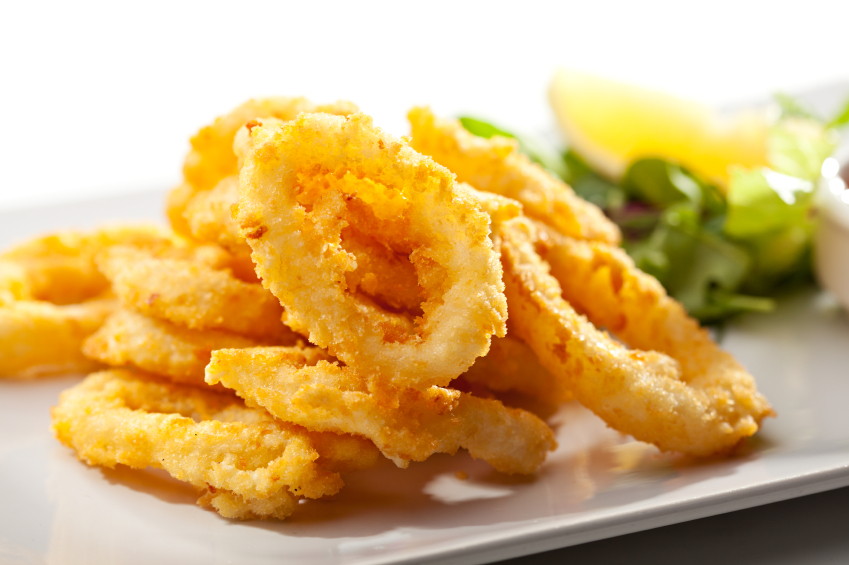 Still in seafood territory, we come to this Baked Calamari from Dizzy, Busy, and Hungry. Calamari is an appealing appetizer many hosts serve at winter get-togethers, and now you can bake your calamari at home sans the guilt and the high fat content. Your cholesterol and blood pressure levels will thank you. Whether you get your fish fresh or frozen, you can serve up a dish everyone will love. Coat your squid with flour, bread crumbs, cornmeal, and Old Bay Spice, and prepare for those at your party to ask for more and more.
Ingredients:
1½ pounds squid rings
1 cup flour
¾ teaspoon salt
¾ teaspoon pepper
3 eggs
1 cup Panko bread crumbs
1 cup cornmeal
1½ teaspoons Old Bay spice
Cooking spray
See recipe directions at Dizzy, Busy, and Hungry.
5. Baked Corn Fritters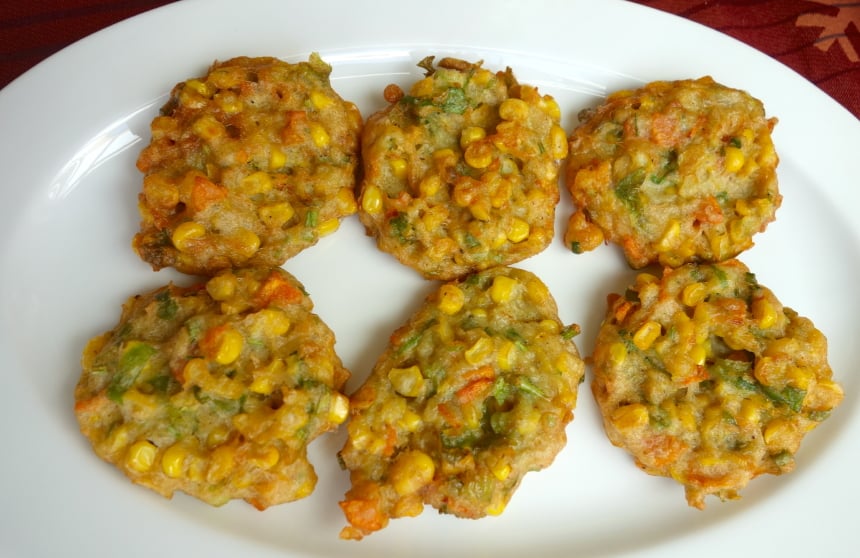 For the vegetarian fried food lovers in your life, surprise them with these Oven-Baked Corn Fritters. This recipe from Fuss Free Cooking proves that the combination of corn, flour, and cheese can taste just as good baked as it does fried. You can use the last of the summer harvest with fresh corn but frozen works, too, and then it's time to to prepare your flour, cheese, and chives. These Baked Corn Fritters are mastered in a muffin tin and the recipe yields 12.
Ingredients:
Olive oil
1 cup frozen sweet corn kernels
2 eggs
½ cup low fat milk
½ teaspoon salt
Pepper to taste
1 tablespoon chives, chopped or snipped with scissors
½ teaspoon baking powder
3 tablespoons rice flour
3 tablespoons corn flour
A small handful of shredded cheese of your choice
See recipe directions at Fuss Free Cooking.
6. Baked Crab Cakes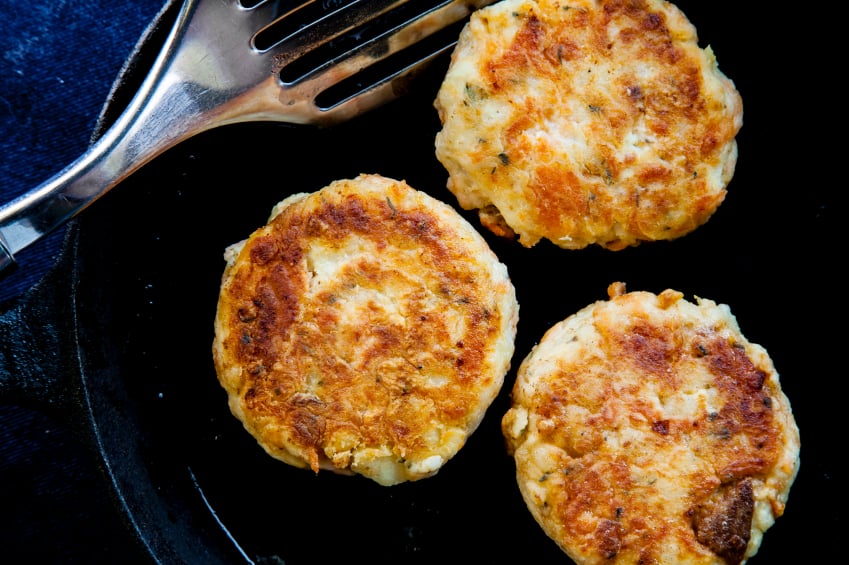 And last but not least: Baked Crab Cakes from Cooking Channel TV. This recipe is courtesy of Bobby Deen so while it doesn't yield an end product as indulgent as something his mother might make, it still serves up some good stuff. Crab cakes at restaurants often leave consumers disappointed, and this at-home food formula guarantees your waistline and your wallet will leave the dinner table happy. To make Baked Crab Cakes, you'll first prepare the bread coating, and then you'll combine your crab and chives. The crab cakes will bake in the oven for 8 to 10 minutes before you can serve them with lemon wedges.
Ingredients:
2 slices whole grain bread
¼ cup skim milk
1 tablespoon light mayonnaise
1 teaspoon Dijon mustard
1 teaspoon Cajun seasoning
1 egg, beaten
Zest and juice of 1 lemon, plus lemon wedges for serving
1 pound jumbo lump crab meat, picked free of shells
1 tablespoon chopped fresh chives
See recipe directions at Cooking Channel TV.
More from Culture Cheat Sheet: