6 Hot Cocktails That Will Warm You Up When the Temperature Drops
When fall rolls around and the temperatures cool down, our cravings for comfort food and drinks warm up. Gone are the days of grilled burgers and refreshing cocktails — it's time for soul-warming suppers and drinks. Hot cocktail recipes are especially popular this time of year when we want to be outside but stay warm, too, and the boozy beverages we're highlighting today will solve your problems for you. These delicious drinks will provide a liquid blanket while quenching your thirst for an appealing fall drink. Whip up one of the cocktails at home and cheers to the fall season.
1. Hot Toddy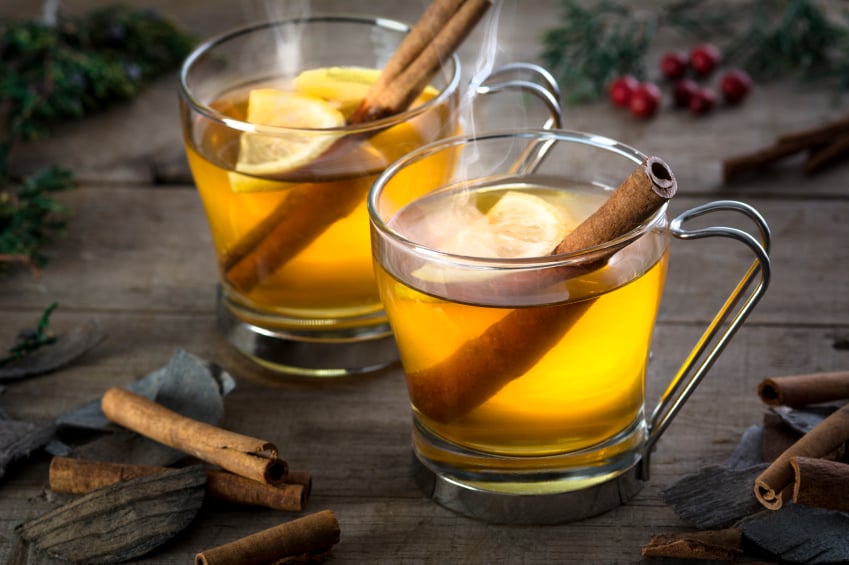 Up first is a classic: the Hot Toddy. Made with bourbon, this version of the drink from Epicurious is guaranteed to warm your bones and go down smoothly. The sweetness of bourbon pairs perfectly with lemon juice and honey, and hot water tops it off. This recipe serves 1 but can easily be multiplied to serve a crowd.
Ingredients:
1 ounce bourbon
1 tablespoon mild honey
2 teaspoons fresh lemon juice
¼ cup boiling-hot water
Directions: Put bourbon, honey, and lemon juice in a 6-ounce mug. Top off with hot water and stir until honey is dissolved.
2. Hot Buttered Rum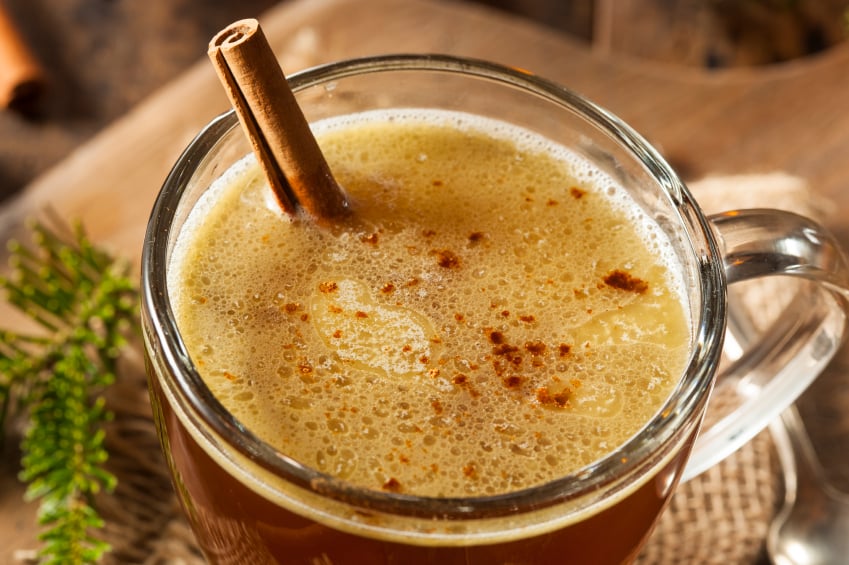 Hot Buttered Rum, anyone? Try this recipe from Chow and see if you can get on board. The boozy beverage is chock-full of warming spices and decadent ingredients including sweet butter and sugar, and it comes together in all of five minutes. If you think you could enjoy your rum and butter together, try this recipe, and don't forget to dust your delicious drink with nutmeg.
Ingredients:
2 whole cloves
2 whole allspice berries
1 cinnamon stick
1 teaspoon sugar
2 ounces dark rum
1 teaspoon sweet butter
Freshly grated nutmeg
Directions: Combine the cloves, allspice, cinnamon stick, and sugar in a punch cup or mug, and add boiling water to fill. Let stand for 5 minutes; then add the rum and butter, and dust with nutmeg.
3. Warm Cider and Rum Punch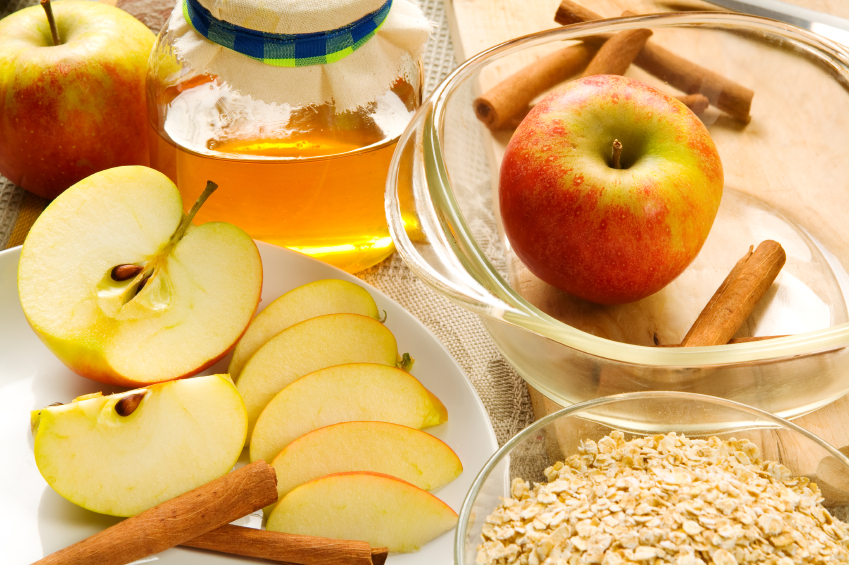 This next fall beverage recipe from Martha Stewart is made for entertaining. Make this Warm Cider and Rum Punch for your next Fall soiree and warm up everyone at your party. The drink yields 10 servings and is concocted from apple cider, fresh ginger, dark rum, and cinnamon. Thinly sliced apple and orange slices also make this Cider and Rum Punch aesthetically pleasing while lending a refreshing flavor.
Ingredients:
8 cups apple cider
1 apple, thinly sliced crosswise
1 orange, thinly sliced crosswise
2 cinnamon sticks
1-inch piece fresh ginger, peeled and thinly sliced
2 cups dark rum
Directions: In a large pot, combine apple cider, apple slices, orange slices, cinnamon sticks, and ginger. Bring to a boil over high; reduce to a simmer and cook 5 minutes. Remove from heat and stir in rum. Transfer to a punch bowl; serve warm.
4. Mulled Wine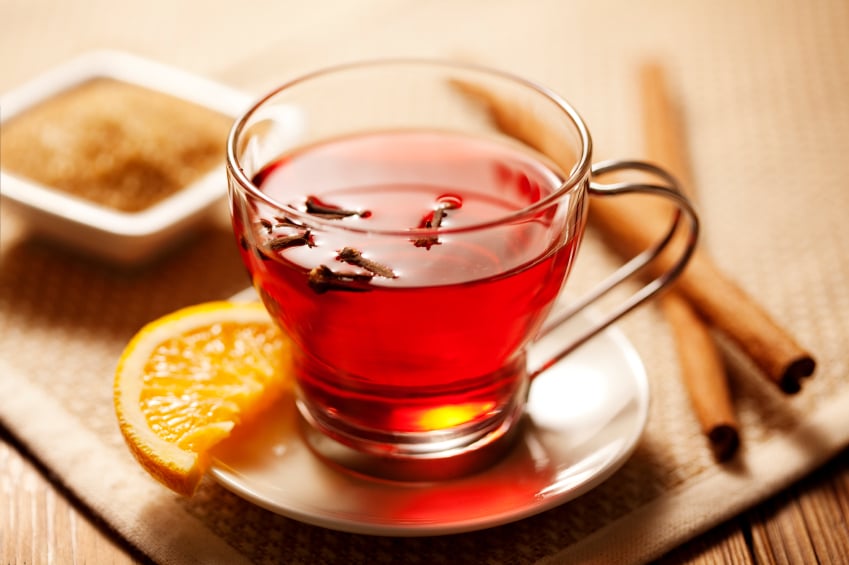 Mulled Wine is a fan favorite, and now you don't have to shell out money for a drink you can easily master at home. Take this recipe from Gimme Some Oven and run with it. It's the formula for a perfectly sweetened and spiced wine that goes down just a little too easily. And luckily (or dangerously), it's easy to make, too. Requiring just 7 ingredients, all you need to do is pull out your wine, brandy, honey, cloves, and cinnamon sticks and get ready to go.
Ingredients:
1 (milliliter) bottle red wine
1 orange, sliced
¼ cup brandy
¼ cup honey or sugar
8 whole cloves
2 cinnamon sticks
2 star anise
Directions: Combine all ingredients in a non-aluminum saucepan, and bring to a simmer over medium-high heat. Reduce heat to medium-low, and let simmer for at least 15 minutes. Strain, and serve warm.
5. Heated Affair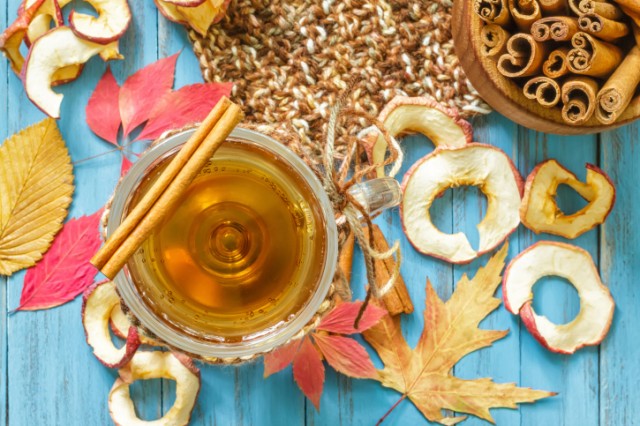 This next recipe from
Liquor.com
proves that tequila knows no seasons. The spirit can be enjoyed in the spring, summer, fall, and winter, an dthis warm cocktail goes down especially well in Autumn. Its star ingredient is apple cider, after all, and the cider pairs with tequila and heavy cream. Nutmeg and a cinnamon stick serve as a garnish for the Heated Affair, and then the hot concoction is good to go.
2 ounces tequila
6 ounces hot spiced apple cider
Heavy cream
1 nutmeg
Cinnamon stick
Directions: Add the tequila and cider to a pre-warmed Irish Coffee glass. Float a little heavy cream on top and garnish with freshly grated nutmeg and a cinnamon stick.
6. Irish Coffee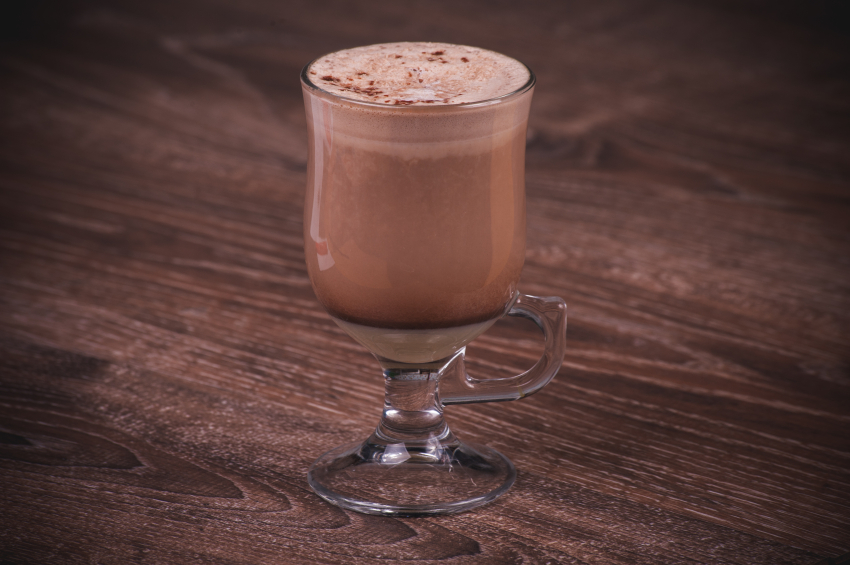 Last but not least: Irish Coffee from Taste of Home. This luxurious drink won't only keep you caffeinated — it'll warm your bones, and Taste of Home's addition of creme de menthe decidedly puts the warm drink over the top. Serve this Irish Coffee at all hours of day and enjoy the heavenly combination that is coffee, whiskey, and heavy whipping cream.
Ingredients:
2 teaspoons sugar

2 ounces Irish whiskey

2 cups hot strong brewed coffee 

¼ cup heavy whipping cream

1 teaspoon green creme de menthe
Directions: Divide sugar and whiskey between two mugs; stir in coffee. In a small bowl, beat cream and creme de menthe until thickened. Gently spoon onto tops of drinks, allowing cream to float. Serve immediately.
More from Culture Cheat Sheet:
Want more great content like this? Sign up here to receive the best of Cheat Sheet delivered daily. No spam; just tailored content straight to your inbox.