6 Meat Substitutes Even Steak Lovers Will Enjoy
Half your office is partaking in Veganuary. You see vegetarian menu options popping out at you left and right. Your partner just announced they want to start partaking in Meatless Mondays. Sure, you love a good burger, but perhaps all these signs are starting to sway you that 2016 should be the year you eat less meat. Overwhelmed? You don't have to be. It can be as simple as swapping a meaty bolognese sauce out for a mushroom-based one — or opting for a veggie chili for one dinner a week, rather than the real deal. To make mission: eat more plants easier, we've rounded up six of the best meat swaps any kind of eater will love.
1. If BLTs and club sandwiches are your go-to, try tempeh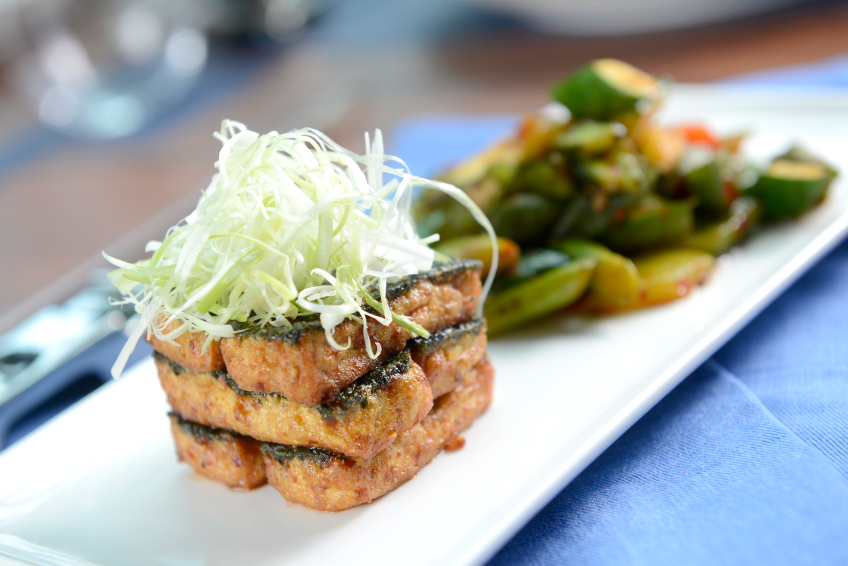 You won't even miss the bacon. Tempeh is a fermented soy product (small-batch brands are also infusing it with cultured quinoa and rice). Drooling at the above? You'll love this meat-free sandwich better than the real deal. Leftover tempeh also makes for a great stir fry. Just crumble it into small pieces and sauté it with your favorite veggies. You can also go sauce-crazy marinading tempeh. According to popular vegan site Post Punk Kitchen, you can try slicing it thinly to infuse flavor and leave it in marinade for up to four hours, as in their Garlicky Thyme Tempeh.
2. If you're a spaghetti bolognese enthusiast, try beans
Bolognese fan? Nothing will beat mom's signature recipe, but if you're looking to cut down on meat, another smart way to incorporate more plant-based meat substitutes into your diet is by swapping half or more of your favorite bolognese recipe with cooked beans. (And more often than not, eating plant-based is more affordable than eating animal products: Tony Ferguson recommends doing this replacement as a cheaper alternative to beef, too.) Super easy to work with and incredibly versatile, beans are also a great swap out for meat when it comes to flipping a tasty patty.
3. If you're a burger aficionado, try portabella mushrooms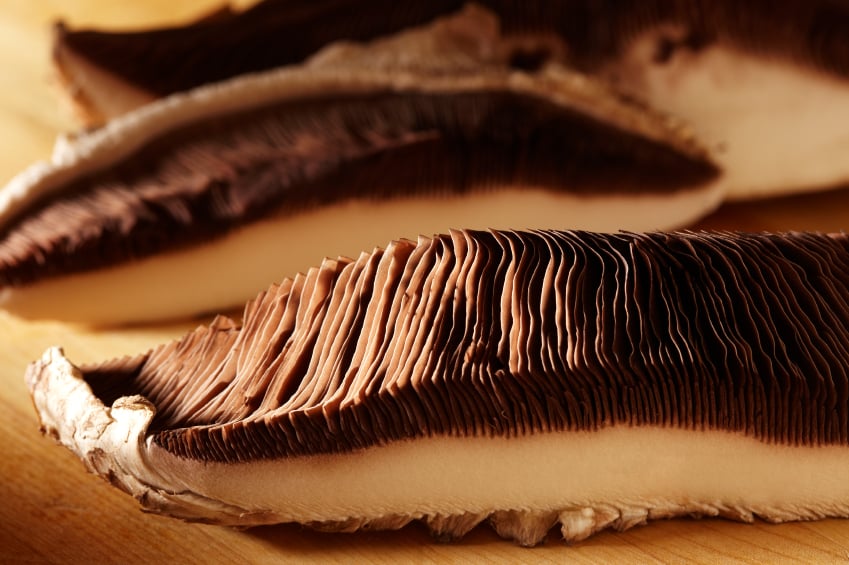 Do you melt for a good patty? We don't blame you. For a savory sammie with a tender, chewy bite, try swapping out a portabella mushroom for meat on the grill. You can simply use the 'shroom caps in lieu of a traditional patty or try 'em in a veggie burger recipe like these fantastic chunky portabella veggie burgers. Folks will be hailing it better than beef in no time. Bonus: Mayo Clinic states that while a 3-ounce beef patty has 235 calories, a 'shroom burger clocks in at about 30 calories.
4. If you are so sick of tofu you want to boycott it for a month, try polenta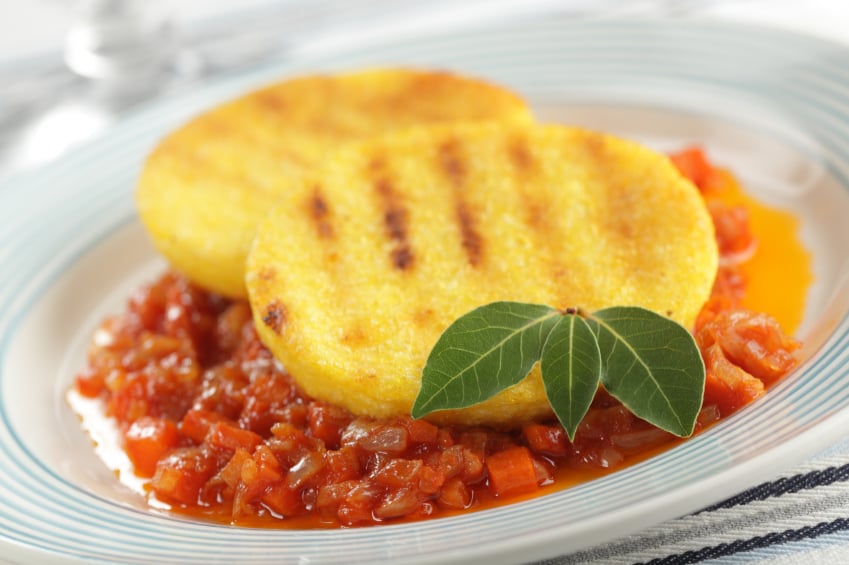 This might be an unconventional meat switch-a-roo, but man, is it tasty. It's also pretty darn filling. Polenta, which is simply a dish made from cornmeal, is ground corn made into a porridge (Learn more in Huffington Post's "So What Exactly IS Polenta Anyway?") You can go wild with it at breakfast, lunch, or dinner, transforming it into a satisfying meal. Think of polenta as your "steak." Just hear us out: With polenta as the base, what would you put on top? A nice sauce? Over a bed of chunky, roasted veggies? You can really go wild with nearly endless possibilities.  
5. If you like the chew and texture of meat, try seitan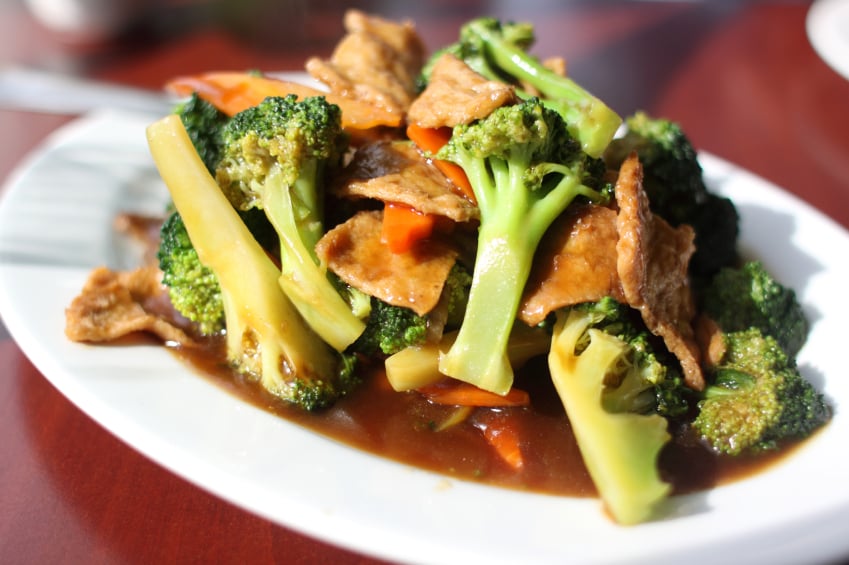 You might just think you accidentally got the lamb when you encounter this wheat-based meat swap. It's got a wonderful chew to it and works well with sauces (seitan scaloppine, anyone?), as the base for meaty chilis or in sandwiches. Or try it as your protein in stir fries. Wok on! If you're curious about the taste, popular vegan blog, Healthy Happy Life describes the differences between tofu and seitan here.
6. If you are sold the moment you hear "wings," try marinated tofu
You might not like tofu straight up, or even in your smoothies, but we promise a little special prep goes a long way. By creating a marinade of your favorite BBQ sauce, tofu acts as a "blank canvas" of sorts to soak it all up. So experiment with your favorite marinade, or try these knock-their-socks-off maple whiskey barbecue tofu sandwiches. There are also countless other easy tofu BBQ recipes and techniques out there, we particularly love Oh My Veggies's baked barbecue tofu. We all know that wings cravings is really all about the lip-smacking good sauce, anyways.
Follow Perri on Twitter @66PerriStreet.
More from Culture Cheat Sheet: