6 of the Best Cities for Cider Lovers
The days of feeling your beverage choices are limited to beer, wine, or spirits are long over because cider is surging in a big way. According to Nielsen, hard cider sales in the U.S. increased from $78 million in 2011 to $470 million by the end of 2014. With flavors ranging from dry to sweet, funky to fruity, it's no wonder folks are so enamored.
With so much demand, the number or producers just keeps growing. Even those who don't live anywhere near an orchard are finding bars catering to the cider crowd nearby. While that's one way to get your fix, the best way to experience the apple beverage is by going to the source. Visit these six cities for a cider experience unlike any other.
1. Kent, England
Though not part of the U.K.'s famous cider region in Somerset, Kent is quickly proving itself to be a serious contender in the world of cider. Here, Brogdale Farm is home to the National Fruit Collection, which includes more than 2,000 apple varieties. Some of these apples go to small-scale cider operations, including the Kent Cider Company. These producers offer five ciders in their regular line ranging from sweet to dry. For something really special, try one of the hand-pressed, limited edition offerings.
Don't limit yourself to samples from just one producer, though. Kent has plenty to offer for cider aficionados, so be sure to check out your other options.
2. Normandy, France
Road tripping through Normandy does for cider lovers what a journey through Napa Valley does for wine geeks. According to VinePair, the 25-mile stretch through France's best cider region features 16 different producers that all offer cider, the famous Calvados apple brandy, and pommeau, a type of liqueur made from unfermented apple juice and Calvados. This destination is also a must for food lovers, because the famously rich fare in Normandy includes foie gras, cheeses, and creamy sauces.
It's hard to go wrong with any of your options for cider, but The Daily Beast recommended The Louis Dupont Family Estate for a great variety of cider and Calvados. Their Cidre Tripel is a unique offering made from bitter apples, a good choice for those who often reach for an IPA. At 10% alcohol, it's also a potent brew, so stick to sipping.
3. Mallow, Ireland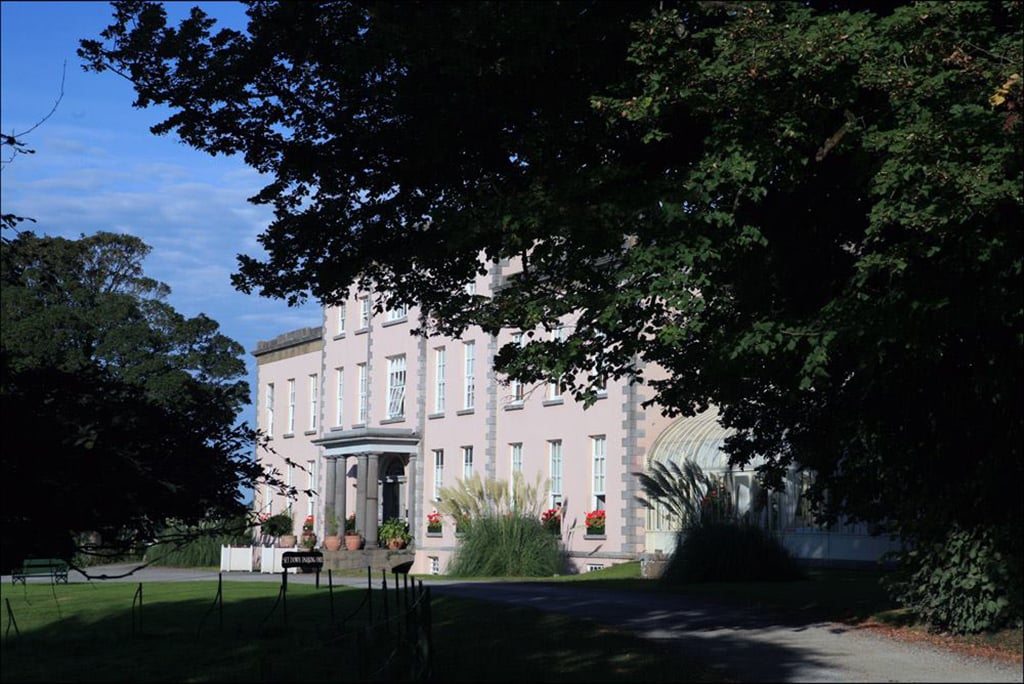 Ireland's cider-making tradition likely dates back thousands of years, but most of the best beverages are from fairly recent operations. Like in the U.S., Ireland's cider scene has seen tremendous growth more recently. Longueville House is worth a visit both for the medium-dry cider as well as the cozy inn.
The oldest portions of the house were constructed in 1720, though newer additions have been added over the years. In 2000, then owner Michael O'Callaghan planted a 25-acre orchard to produce apple brandy as well as cider. It paid off because the both beverages have received honors. If all that still doesn't have you convinced, this charming video from the Inn will definitely change your mind. Winter hours are limited, so make arrangements accordingly.
4. Detroit
As the country's third largest apple-producing state, it's no surprise Michigan is brimming with great ciders. Figuring out where to go is actually quite a challenge, because cider mills pop up all over the state. Though many of these smaller operations offer great choices, they're pretty spread out. The easiest approach is to head to Detroit, where you'll be able to sample offerings from all over Michigan at a number of watering holes.
Though largely a beer operation, Motor City Brewing Works in Detroit proper does offer a hard cider in its lineup. According to Metromode, it's actually been producing its apple-based beverage since 1998, when it was only a seasonal offering. The brewery now produces the drink year round, so stop by the taproom to try the dry, English-style cider.
5. Friday Harbor, Wash.
Washington is the land of apples here in the U.S., which means great ciders producers exist all over the state. For something truly unique, head to the San Juan Island Distillery. Located on Washington's San Juan Island, this stop is as much about the destination as it is the cider. Guys who love the outdoors will enjoy hiking, kayaking, golfing, or biking.
As for the drinks, the San Juan Island Distillery offers a wide selection of spirits as well as three ciders from its Westcott Bay Cider operation. The distillery, which is just 20 minutes outside Friday Harbor, holds tastings every Saturday from 1 p.m. to 4 p.m. They're happy to accommodate those who can't make the official tasting as long as you call ahead. You can also purchase the spirits and ciders in Friday Harbor. [Update, 11/20/2015: an earlier version of this article didn't specify that the distillery is 20 minutes outside Friday Harbor.]
6. Interlaken, New York
Upstate New York has been earning praise for some of its wonderful wines and cider is close behind. Travel + Leisure recommended Finger Lakes Cider House, where you can sample sips from its own Good Life Farm as well as four other craft producers. Sample five choices for $5, or enjoy dinner with live music on Friday nights. It also regularly hosts events, so check out the calendar before planning your trip.
More from Culture Cheat Sheet:
Want more great content like this? Sign up here to receive the best of Cheat Sheet delivered daily. No spam; just tailored content straight to your inbox.