6 Places NFL Players Visit for a Relaxing Vacation
Professional football players can take quite a pounding over the course of a season. These guys suffer more than just the occasional bumps and bruises. Their problems are usually more along the lines of a torn ACL or a broken collarbone. Even when they're not hurting from a game-induced wound, brutal workouts usually leave them aching. When these NFL stars finally get some downtime during the off-season, a vacation is definitely in order.
Since constant travel to various metropolitan areas is pretty much in the job description for these guys, their getaways tend to be pretty relaxed. While beach escapes are a popular choice, you might be surprised at some of your favorite players' picks. Read on to find out where six of your favorite NFL stars go to unwind. You may not be able to play like a professional, but you can vacation like one.
1. Andrew Luck: Sydney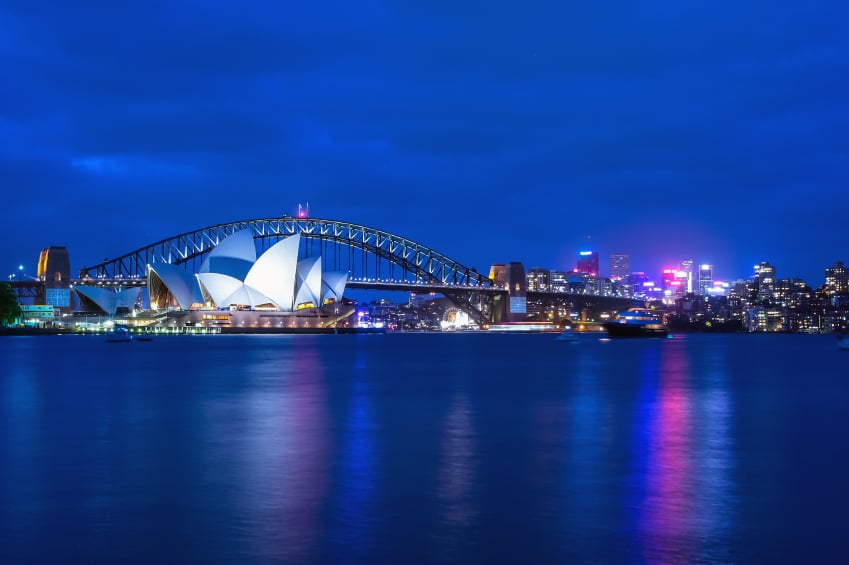 We hear the same line from players every year during the spring and summer: "There is no off-season." While it's true these athletes can't let their fitness routines slide too much, working to exhaustion all the time isn't ideal for the body or the mind. Indianapolis Colts quarterback Andrew Luck told AskMen, "After the season, I try to get out of the country and away from football in a sense, just to clear your mind and gain a fresh, new perspective." Earlier this year, Luck settled on Sydney as his choice destination.
Fall is actually the best time to start planning a trip to Australia, because the best weather is from December through March. If you've never made the journey to the continent, Sydney is also a great place to start. You can do the regular activities like hitting Bondi Beach or touring the incredible Sydney Opera House, but there's a lot more to this city. Try taking a day trip to one of the small islands or going for a stunning hike. It's also become a great dining destination in the last several years, so check out some of Bon Appétit's picks.
2. Calvin Johnson: Baltimore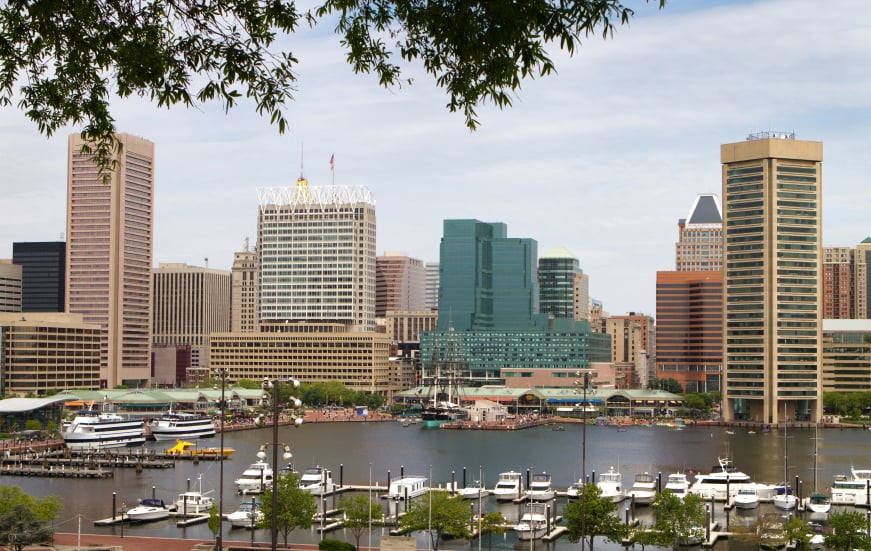 Not everyone wants to endure a flight that lasts longer than 14 hours when they need a break. And who says sun and sand are the only way to have a good time? Not Detroit Lions wide receiver Calvin Johnson. He and his girlfriend spent some time in Baltimore during the off-season. It must have been a good trip, because the two got engaged while enjoying their time off.
Though Baltimore doesn't get as much attention as other cities along the east coast, it's worth a visit. You can find the typical museums, but the real star is the Friedheim Music Library at the Peabody Institute, a massive music collection that's among the oldest in the country. For something completely weird but completely fun, check out Ripley's Believe it Or Not Baltimore. The building is wrapped by a giant serpent, and inside you'll find attractions like a reconstruction of Hogwartz made out of matchsticks. The city also features tons of cool historic sites.
3. Peyton Manning: Miami Beach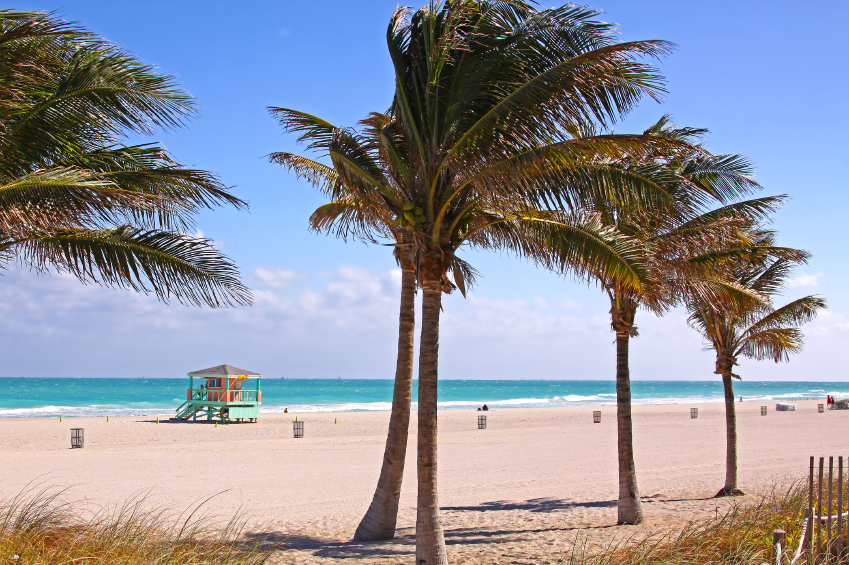 Traveling to a different destination every time you want to take a trip can be a little bit exhausting. Though it can be exciting going someplace new, you have to spend a lot more time researching and sorting through travel plans. For Denver Broncos quarterback Peyton Manning, the clear solution is heading to his vacation house in Miami Beach. Though most of us can't afford a separate home dedicated to a handful of vacations per year, it might be worth it to make this city your regular spot.
Though it seems obvious, it's worth mentioning the beaches here are phenomenal. After a day of lounging around in the sand, you'll want to explore the nightlife scene. According to About Travel, many of the clubs and bars stay open as late as 5 a.m., so you'll have plenty of time to make multiple stops. Though traveling by taxi is one way to go, you're better off walking since it's a relatively small area.
4. Richard Sherman: Maui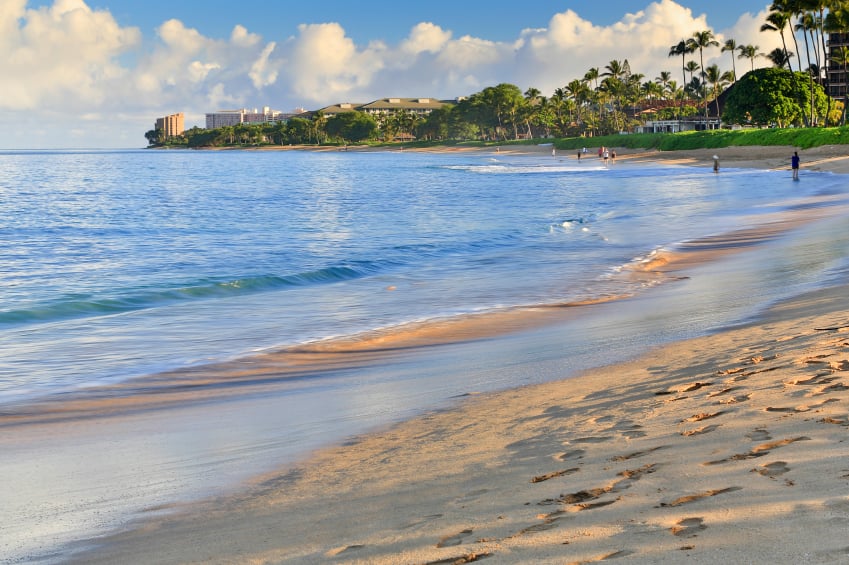 The Seattle Seahawks spent some time in Maui as part of their off-season training back in April, though there was plenty of time for a little bit of fun as well. The locale seems to have become a favorite for cornerback Richard Sherman as he was spotted there again in June. There's a lot to love about Hawaii's second largest island, including whale watching, hiking around a dormant volcano, and enjoying a classic luau. Golf fans will also love this destination as it's home to the highly regarded Kapalua Golf Resort.
5.Tom Brady: Costa Rica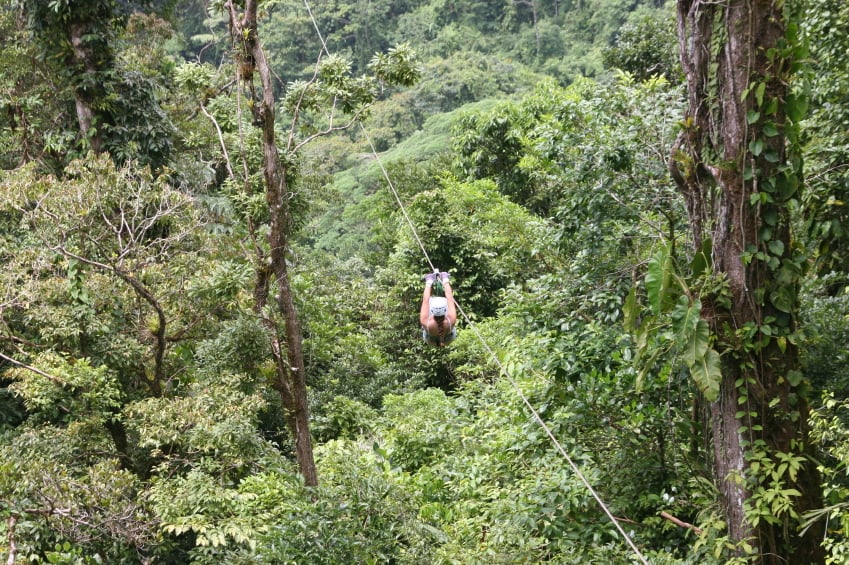 Football fans either love or hate Tom Brady. No matter which side you fall on, there's no denying the New England Patriots quarterback knows how to vacation. He and his family headed to Costa Rica earlier this year where he enjoyed some time on the beach as well as a harrowing leap from a cliff. He's proved it's a great place to vacation as a family, but single guys will also love this tropical getaway.
Though you might be tempted to spend all of your time on the shore, there's a lot more to Costa Rica than beaches. Head inland to zip line through the canopies, go on a coffee tour, or check out the waterfalls. Costa Rica offers plenty of luxe hotels if you don't mind a bit of a splurge, but you have other options. Nomadic Matt said many hotels will let your rent tents to camp. Staying outside could also be a good strategy to avoid sleeping the day away.
6. Jordy Nelson: Leonardville, Kans.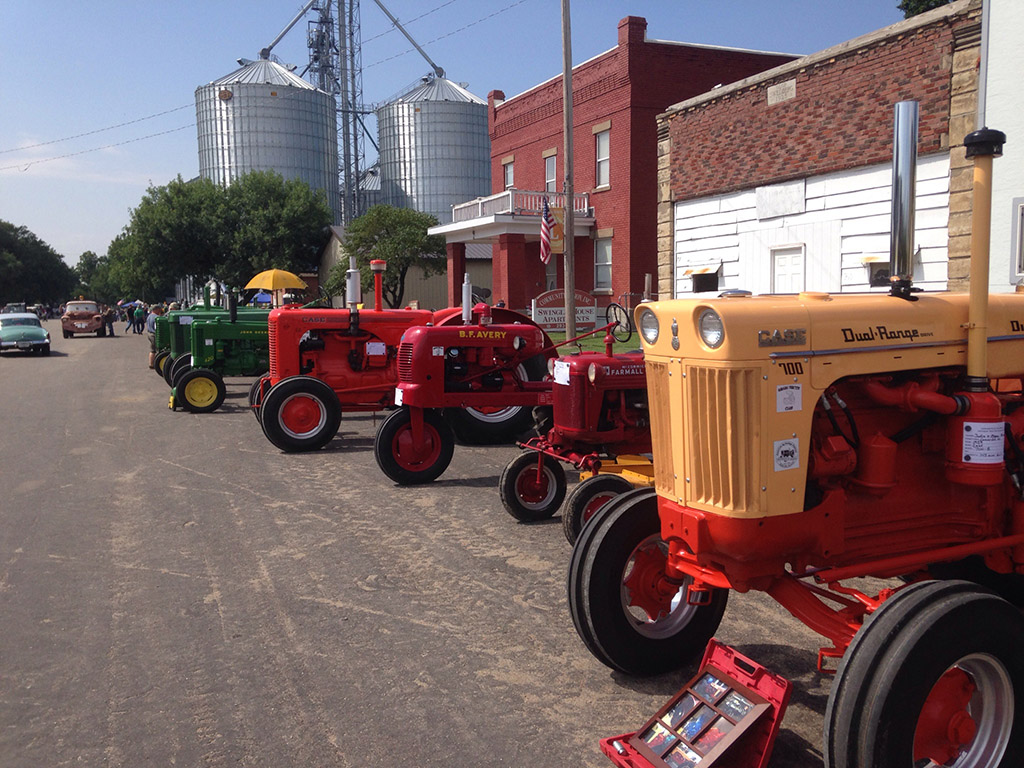 While tropical destinations are popular with NFL stars, not everyone goes for surf and sun. Green Bay Packers wide receiver Jordy Nelson did something a little more unexpected this year by heading to his family's farm. It might seem a strange choice, but heading to a rural location is actually a pretty smart move if you're looking to escape the craziness of life in a big city. Consider this suggestion as more of an inspiration than an actual destination, and head to a nearby small town for a break from your hectic schedule.
More from Culture Cheat Sheet:
Want more great content like this? Sign up here to receive the best of Cheat Sheet delivered daily. No spam; just tailored content straight to your inbox.