These 6 Teenagers Are Running for Governor in Kansas, Because Why Not
Kansas has a had a rough go over the past decade or so. The state was meant to be a shining light of conservatism at work. The massive decreases in taxes, privatization of schools, and shrinking of the state government was meant to spur economic growth. Instead, they are left broke and living in a financial and educational hell-hole.
After going through all of that, pretty much anyone can do a good job as governor. That's why six teenagers are running for governor due to a loophole in the laws of the state. Most states have a minimum age requirement to run for governor, except for Kansas and Vermont.
Why are there teens running for governor of Kansas?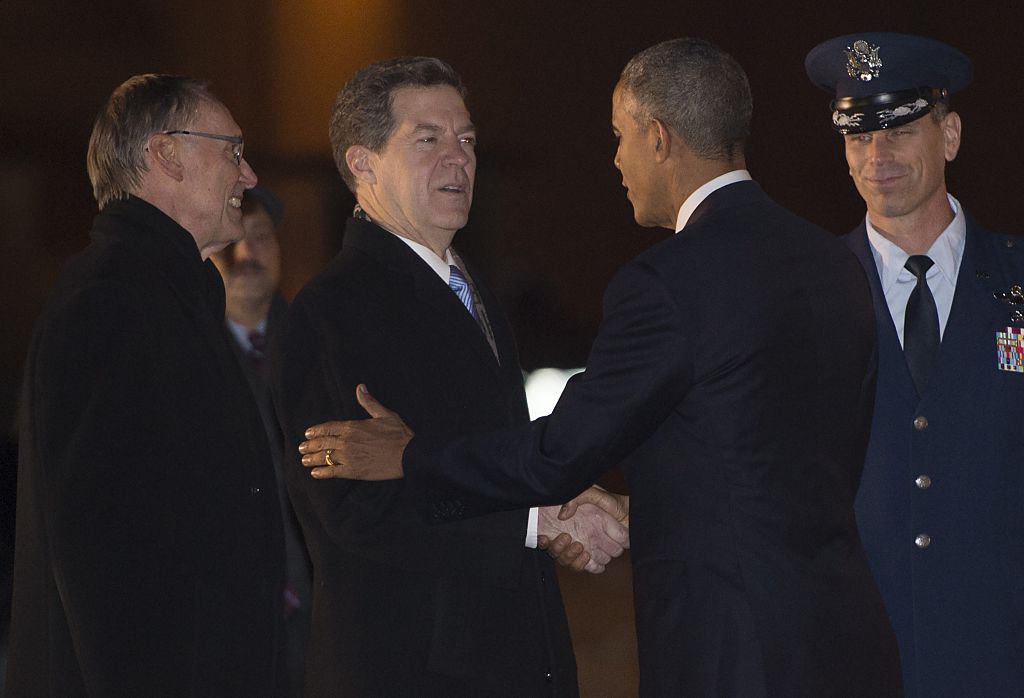 This was all put into motion by their former Governor Sam Brownback; an ultra-Christian conservative who wanted almost zero government and no taxes. He ended up getting his wish and slowly sent the state into a downward spiral. Brownback quickly became one of the most unpopular governors of all time.
This led some teenagers from all parts of the political spectrum to run against the current governor, Jeff Colyer. Colyer is another neo-conservative with the same ideals as Brownback. At this point, some bright-eyed optimism from some teens could potentially do the state some good.
Next: Let's meet the first candidate.
Jack Bergeson, 16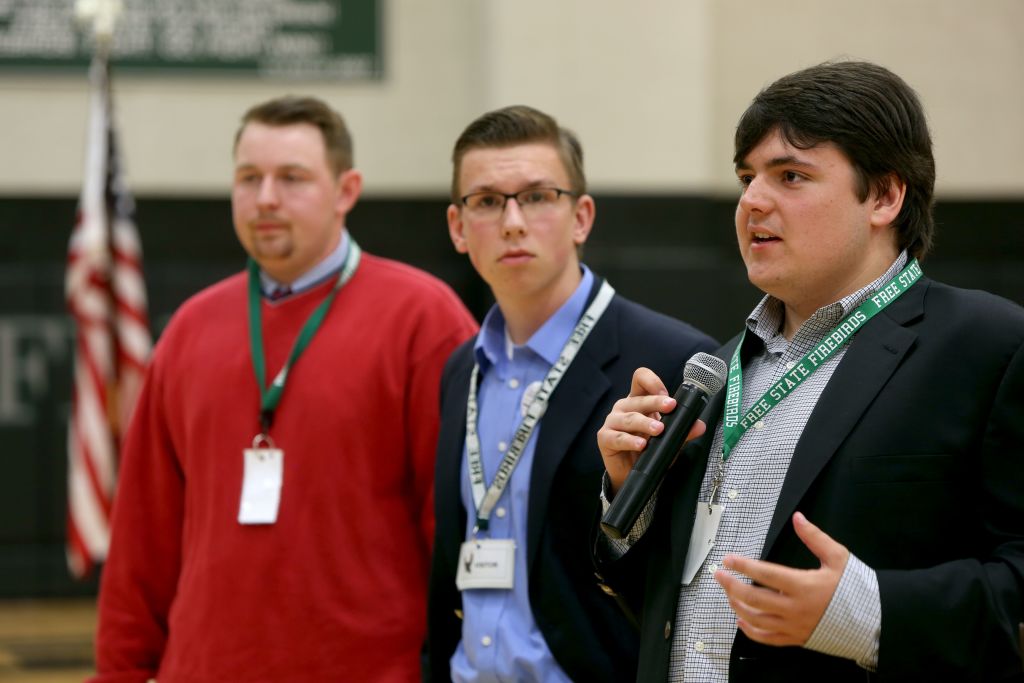 Bergeson was the first one to throw his cap into the ring. He is representing the Democratic Party in the gubernatorial race.  His platform is about tax reform in providing relief to the lower classes. He also wishes to fix the state's ailing infrastructure and education systems.
Next: The Republican base will be well represented in the teen race.
Dominic Scavuzzo, 17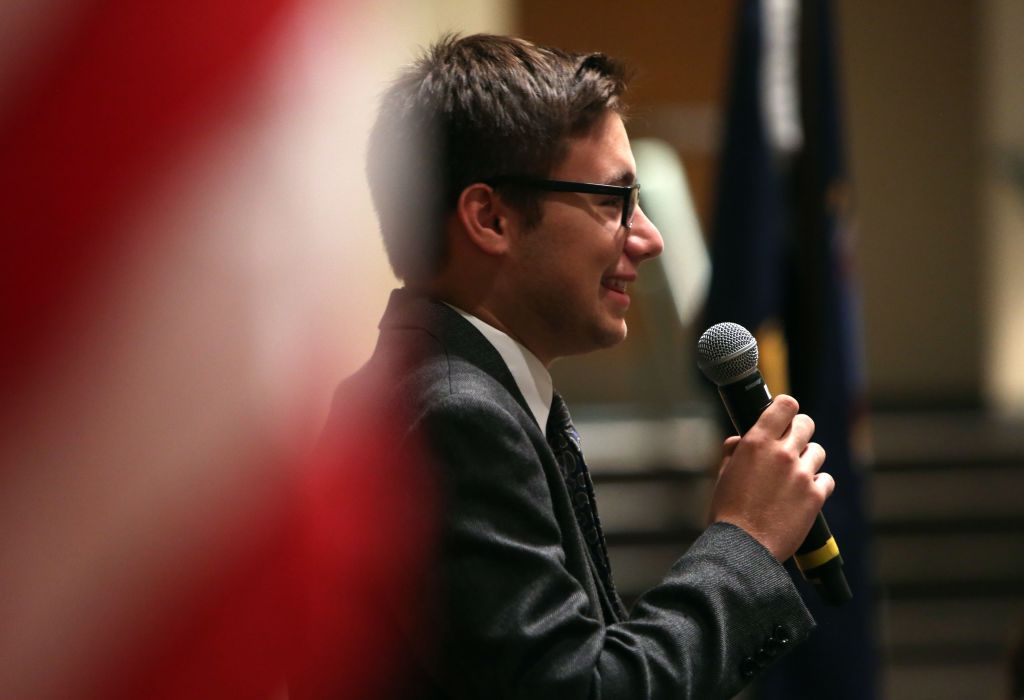 Scavuzzo will be one of four young men representing the Republican Party. Not much is known about the student's platform or if he will continue the policies of his predecessors. It does, however, speak volumes about what people think of government if they think a teenager can do a better job.
Next: Another person that wasn't even alive in the nineties. 
Joseph Tutera Jr., 16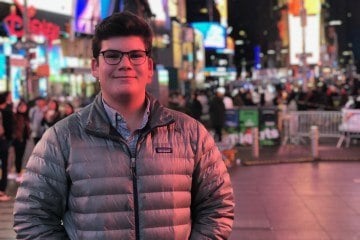 Tutera is another teen who wishes to represent the Republican Party. His website states his four platforms very clearly: he wants to legalize and tax marijuana, doesn't want to raise the minimum wage, supports trickle-down economics, and is a second amendment supporter.
Next: The independent representative of the bunch.
Aaron Coleman, 17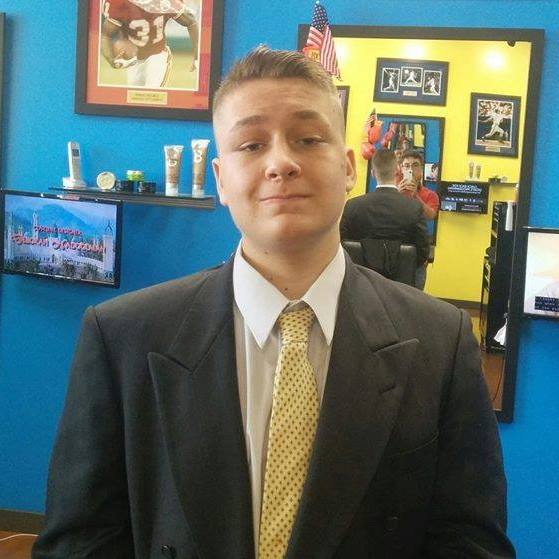 Coleman represents a true independent. A little bit of liberalism with a splash of conservatism and libertarianism.
He's for legalized marijuana and would unilaterally make it and all other drugs de facto legal by ordering it the bottom priority in his justice system. He supports prison reform and would pardon any nonviolent drug offender.
He also supports second amendment rights and is the same as the Republicans. But, he wants to have background checks and get rid of the gun show loophole.
Next: The man with the most government experience. 
Tyler Ruzich, 17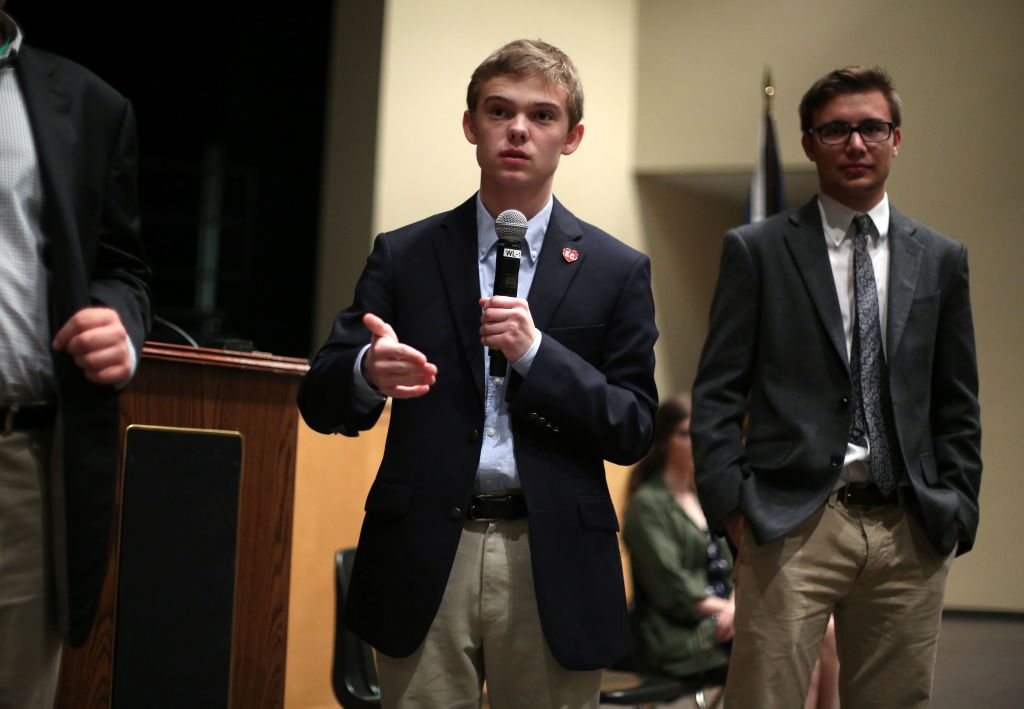 This young man says that he will be representing Republican values. But he is more of a moderate than anything. Ruzich supports a small rise in the corporate tax level to support the failing education system in the state.
When it comes to second amendment rights, he supports them. But, he is also a believer in universal background checks and wants to repeal a state law that allows guns to be carried on public universities.
Among other things, he also supports immigration, equality, and environmental protections. He wants Kansas to be a welcoming state more than anything.
Next: The young man representing the libertarian party and representing the most important platform.
Ethan Randleas, 17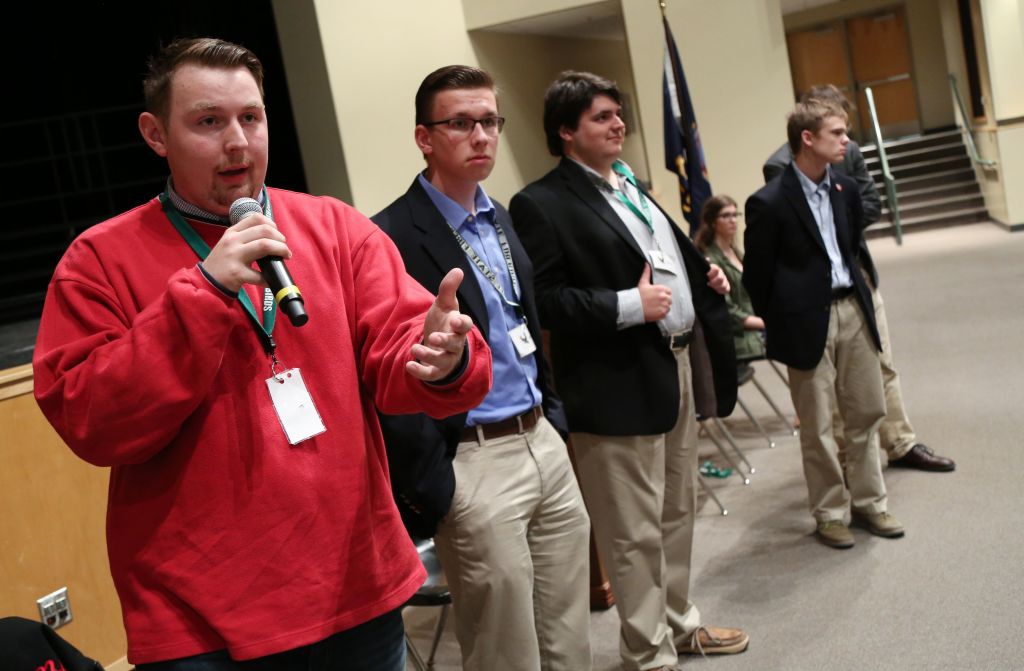 It seems Randleas has thrown his hat into the ring to make a point. He thinks there should be an age minimum to run for governor. He told The Kansas City Star "Maybe it's 18 (years old), but just some way to make sure we don't have like a dog run," when answering a question about teens running for governor.
Next: Now here's where things get really weird. 
There is no law that says a dog can't run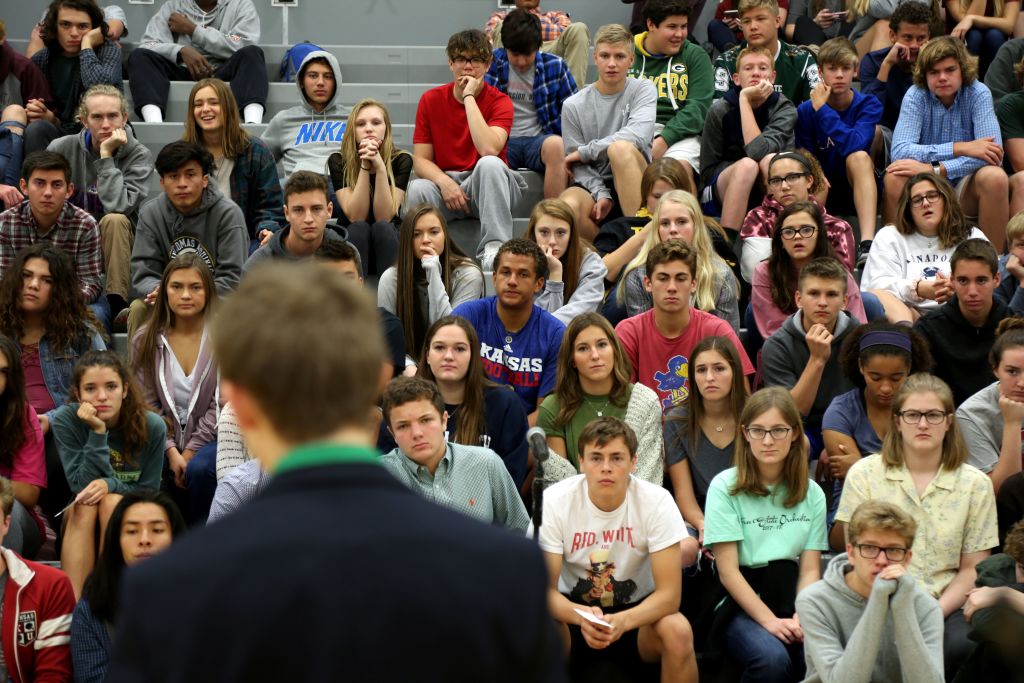 Fun fact: Bryan Caskey, director of elections at the Kansas secretary of state's office, said that he can't point to a law that prevents a dog from running for governor. The only rule there is is that you can't serve two terms. All you have to do is get 5,000 signatures and pay a small fee or just pay about $2,000. That's a real problem for the state of Kansas.
Rep. Blake Carpenter has introduced a bill to make sure something like this doesn't happen again. Even if it does pass, it will not go into effect until January 1, 2019. So if one of these teenagers is somehow elected, they are still eligible to serve.
There are a total of 18 candidates running in the Kansas gubernatorial race. Most of those candidates are considered adults.
Follow The Cheat Sheet on Facebook!