7 Ways to Cook With Guinness Beer for St. Patrick's Day
If you don't drink Guinness year-round, it's about that time to start ordering your yearly pint. The deep, rich taste of the stout pairs perfectly with shepherd's pie, fish and chips, and Irish stew, and it is even enlisted in some of these dishes' ingredients lists. That means not only can you celebrate St. Patrick's Day by drinking Guinness — you can cook and bake with it, too.
Here are seven recipes that get Guinness in the kitchen. (Page 7 is a must.) Pro tip: There's no reason you can't enjoy a pint or glass while you cook.
1. Beef and Guinness Stew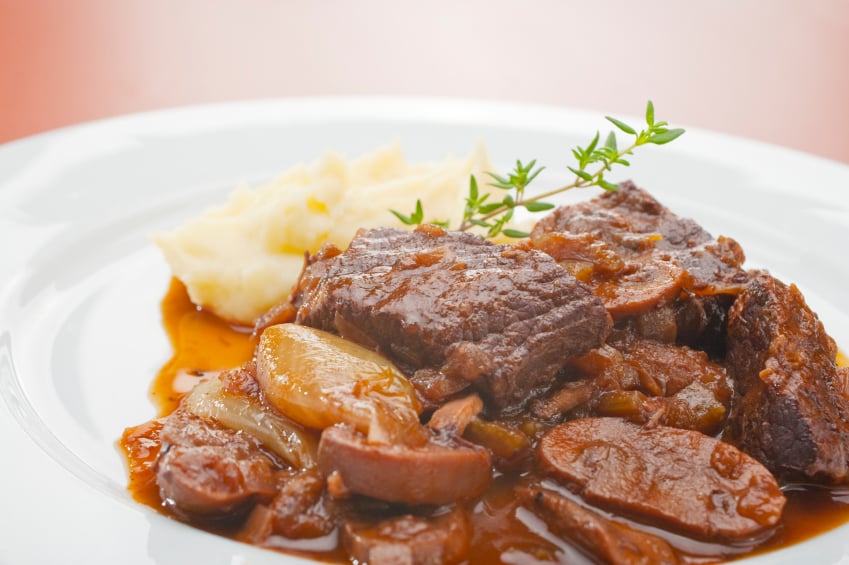 If you want to serve an iconic Irish dish on St. Patrick's Day, this recipe from Cooking Light is what you need to cook. Beef and Guinness Stew is wholesome and hearty, filling you up with both red meat and fresh vegetables. Raisins even give the dish a hint of sweet, and the dark Guinness beer gives it a rich flavor. This Beef and Guinness Stew will simmer in the Dutch oven for two hours before it's time to eat.
Check out the full recipe here.
2. Guinness and Onion Soup with Irish Cheddar Crouton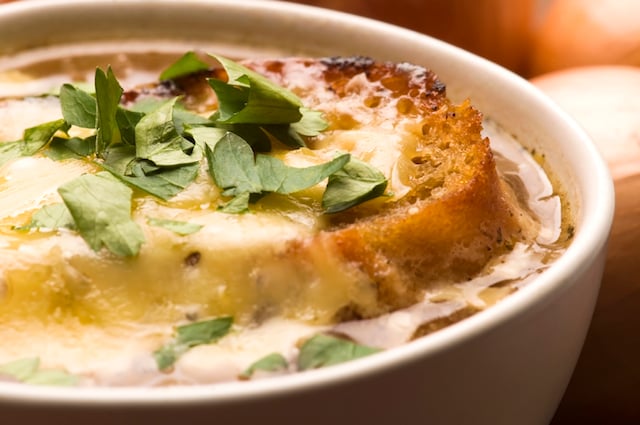 This next recipe featured on Food Network will warm you from head to toe and remind you how satisfying a rich soup can be. Move over French Onion Soup, it's time for an Irish Onion Soup to take the stage. This Guinness and Onion Soup will make you forget about the French variety and have you wanting to cook with beer again and again. A full 1 ½ cups of Guinness are in the soup, along with garlic, onion, fresh thyme leaves, sherry vinegar, and beef stock. Homemade croutons made with Irish cheddar are the icing on the cake (or soup), and this hearty dish serves six.
Check out the full recipe here.
3. Guinness Corned Beef and Cabbage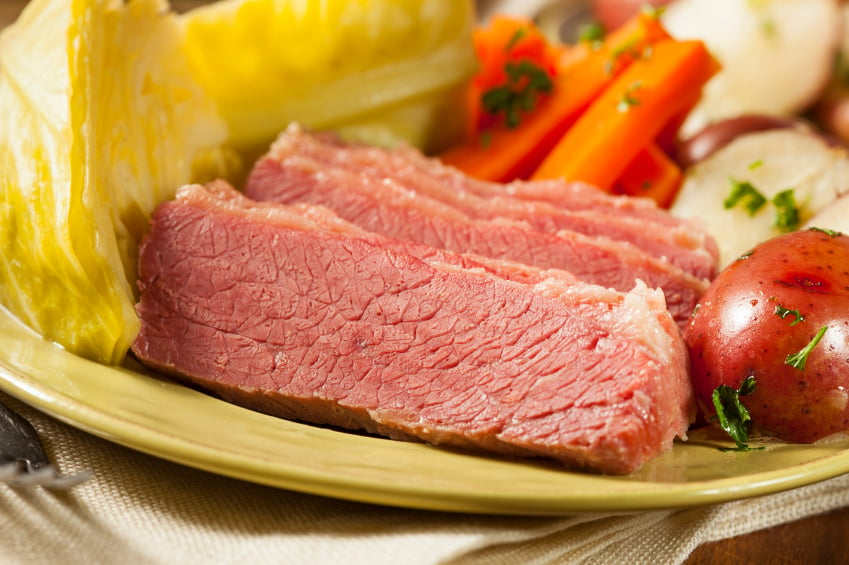 Another iconic Irish recipe is up next and it yields Guinness Corned Beef and Cabbage. If you don't think you can make the meal at home, follow this recipe from Taste of Home and surprise yourself.  You don't have to live in the green lands to perfect the dish — you just need to have potatoes, vegetables, beef, and a bottle of Guinness at the ready. Even better, the slow cooker will do all the work for you, and you just need to cook your Corned Beef and Cabbage on low for eight hours.
Check out the full recipe here.
4. Guinness Braised Short Ribs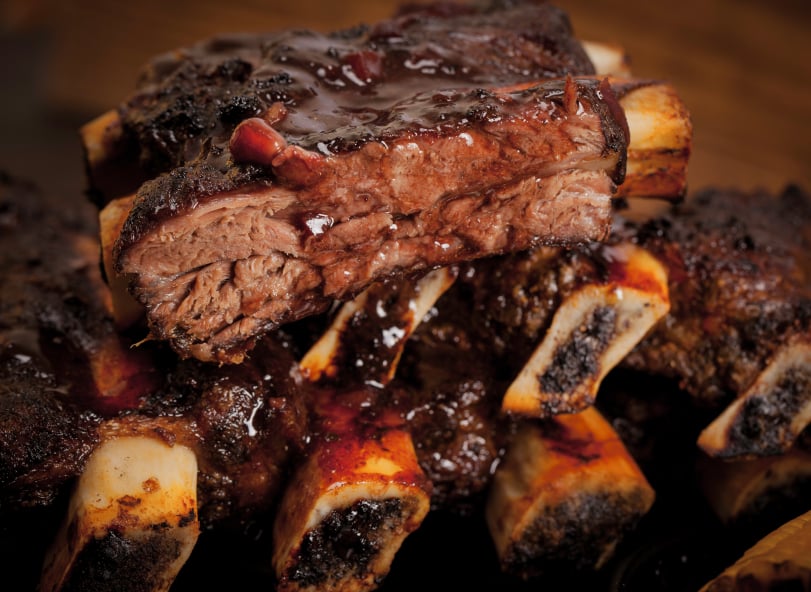 Guinness Braised Short Ribs will make every meat eater's mouth water, and for good reason. This dish from Dash of Savory is perfect for a Sunday night supper, and the rich and hearty meal can even be mastered in just one pot. The beef short ribs are unforgettable, but the deep sauce is what really stars in this show. Even if you don't like Guinness, you can sub out the stout for a different kind of beer, but in light of the upcoming holiday, we're going with the Irish champagne.
Check out the full recipe here.
 5. Slow-Cooker Stout and Chicken Stew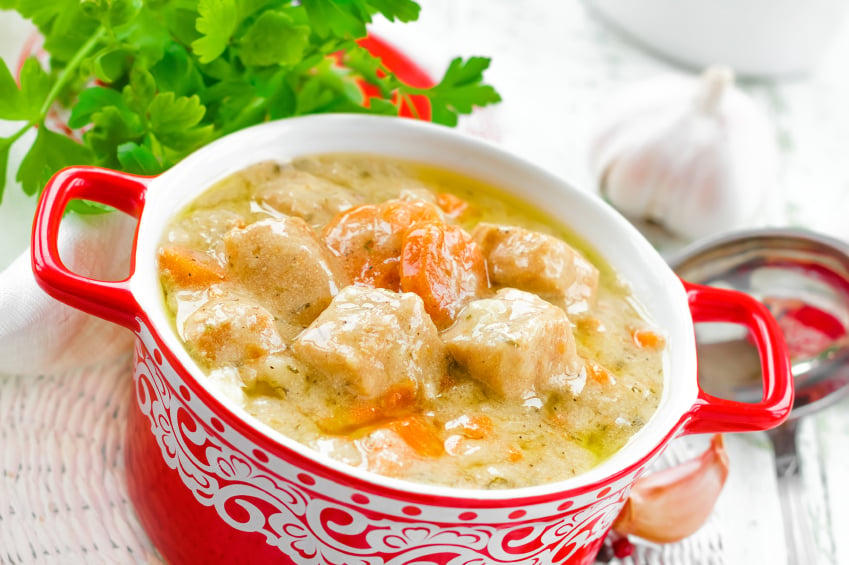 You can even cook with Guinness if you prefer chicken over beef, and this recipe for Slow-Cooker Stout and Chicken Stew from Eating Well proves it. We're swapping out beef for boneless chicken thighs and bacon, and we're still counting on the slow cooker to do all the work. Braising chicken thighs and vegetables with a Guinness stout is the perfect way to celebrate the end of the winter season, and this dish is one example of a comfort food meal you'll be sad to see go.
Check out the full recipe here.
 6. Vegetarian Guinness Stew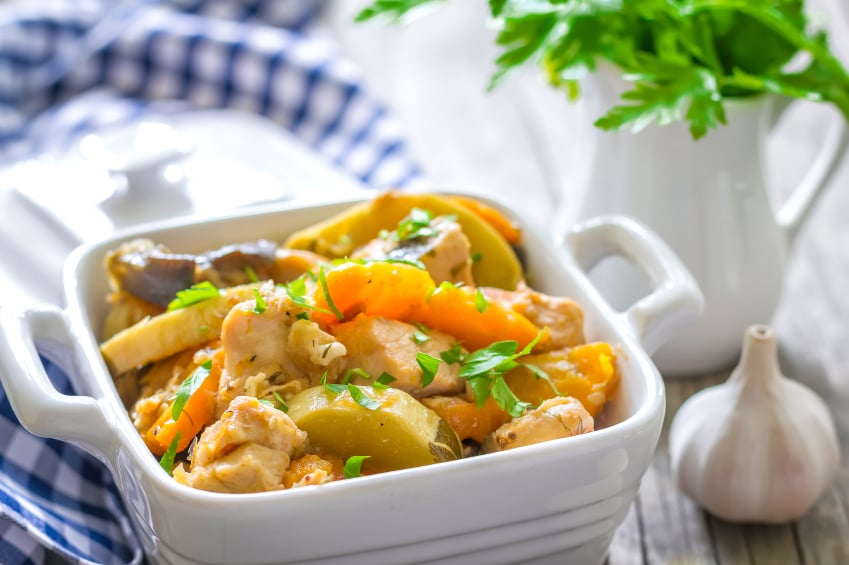 Vegetarians can also enjoy cooking beer into their dinner. Enter: Vegetarian Guinness Stew from The Kitchn. The potatoes and vegetables are hearty enough to make this stew satisfying without including meat. Enjoy the Guinness Stew on Fridays during Lent or on a healthy Meatless Monday, and you may not even miss the animal protein. You'll still get your fix of homemade comfort food laced with Guinness, and you can honor your vegetarian promises. Vegetarian Guinness Stew proves you can still eat healthy while eating your beer for dinner.
Check out the full recipe here.
7. Guinness Brownies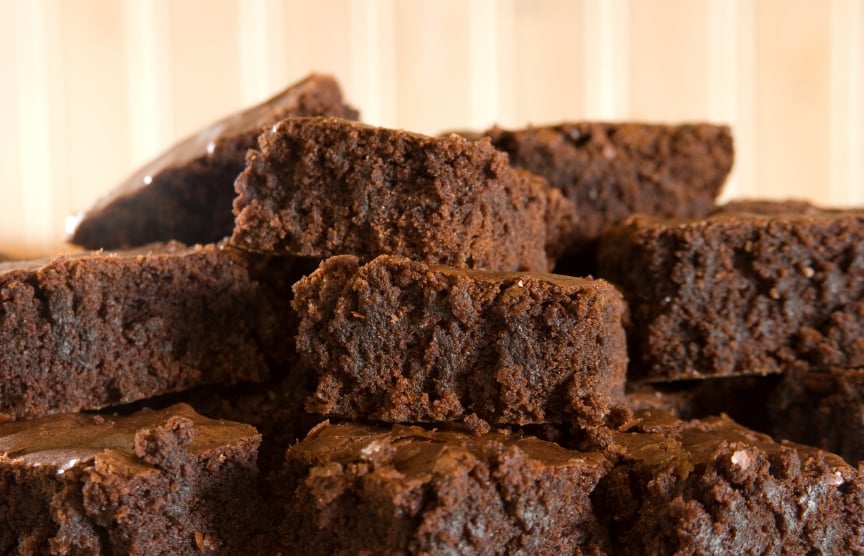 More of a sweet tooth? No problem. Guinness pairs amazingly with dessert, too, especially in these Guinness Brownies from Delish. Both the brownie batter and the ganache showcase the beer. Plus, the whole recipe only takes 10 minutes to prepare. That leaves you plenty of time to sip on a pint while they're in the oven.
Check out the full recipe here.