These 7 Airports Have the Happiest Travelers in America
Have you ever watched businesspeople and families waltzing through the airport smiling and thought to yourself, Why do they look so damn happy? When you're waking up at 3 a.m. to head to the airport for your flight, spending $10 for an airport beer, or heading out to visit your in-laws, you'll probably associate your bad attitude with traveling.
TripIt shows that some airports simply produce happier flyers. These are the seven airports with America's happiest travelers, along with a few other factors that may influence your mile-high mood.
7. Santa Ana – SNA
John Wayne Airport in Orange County ranked seventh on the list of the happiest travelers by departure airport. The airport's promotional video boasts that while some airports are just "places you fly out of," SNA is one "you experience."
They may be onto something. The airport offers familiar dining options like California Pizza Kitchen (CPK) and, of course, a Starbucks, while also giving travelers some that are "distinctly Orange County," such as Javi's. SNA has a few shops for sundries and travel necessities.
6. San Antonio – SAT
https://www.instagram.com/p/BbSKOeGnGlx/?taken-at=216592654
The San Antonio International Airport offers more than just Tex-Mex cuisine. The airport, which sees the sixth happiest travelers fly out of its gates, is also home to public art. As a facility of the City of San Antonio, the Airport is home to exhibits, installations, and rotating temporary exhibits. These exhibits are administered by Public Art San Antonio (PASA).
Don't worry, they still have plenty of good options if you're craving Mexican food. R Sala Bebida Botana Bar boasts "light fare with a distinctive San Antonio Mex-Chic flavor," on the airport's website.
5. Oakland – OAK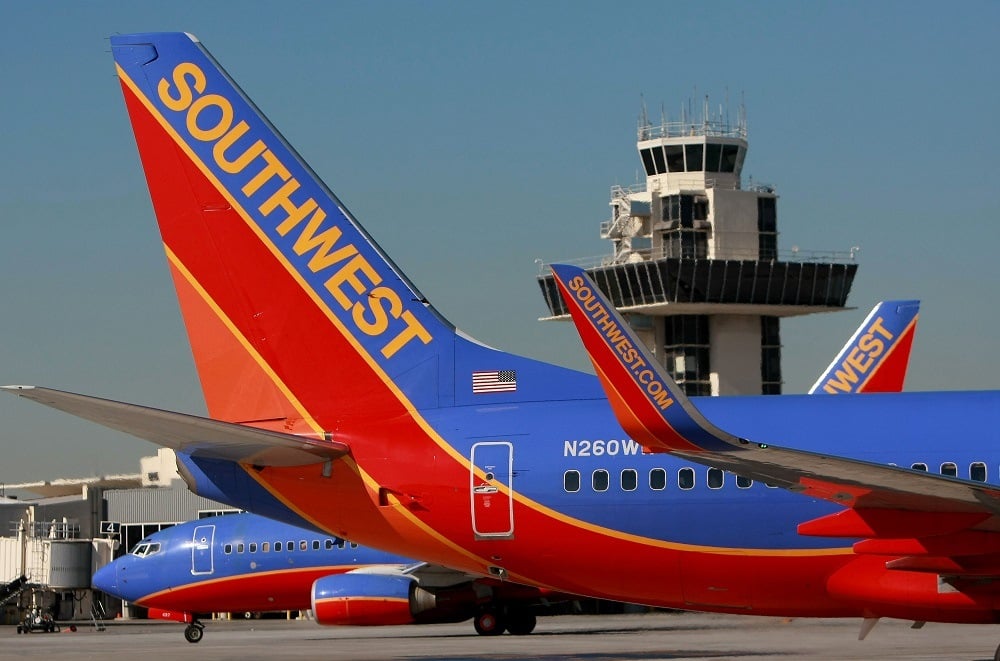 Oakland International Airport has won bragging rights, making TripIt's list as the fifth happiest hubs for both departing and arriving travelers. "Traveling is hard enough. We try to make it a little easier," the website says.
If you're willing to spend the bigger bucks, book your spot in OAK's Escape Lounge. It offers a space to relax before your flight and enjoy "fine fresh food," regardless of what airline or class you're flying.
4. Houston – HOU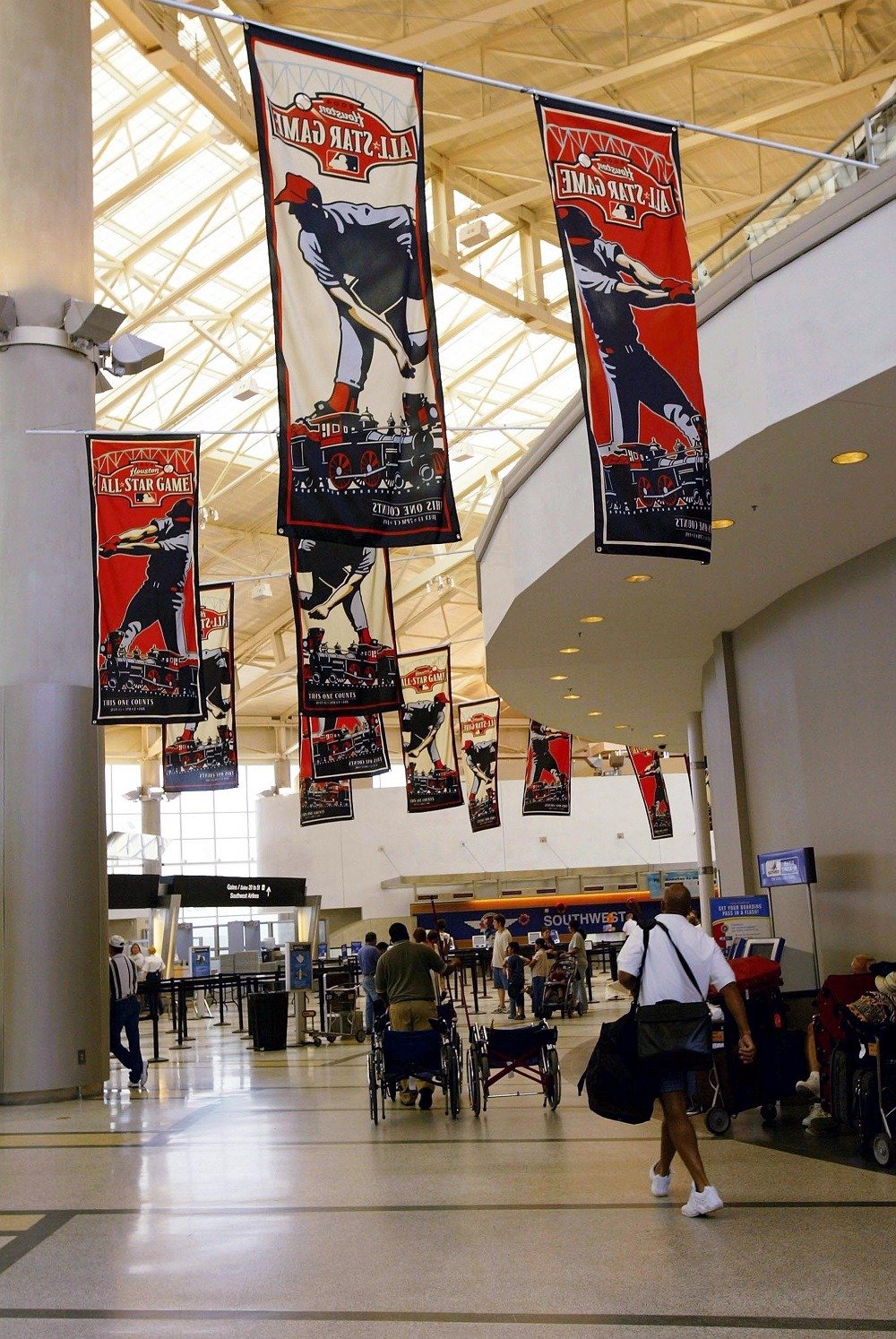 The fourth happiest departure airport is also ranked third for happiest arriving travelers. William P. Hobby Airport, HOU, offers some major kiosk shops and restaurants without the stress of flying through an international hub.
The airport also recently launched 'Houston Interactive,' a digital welcome center, aimed at offering travelers "a warm welcome — and a load of useful information." The tech-driven welcome center is based in the former Southwest Airlines luggage office at the airport.
3. Burbank – BUR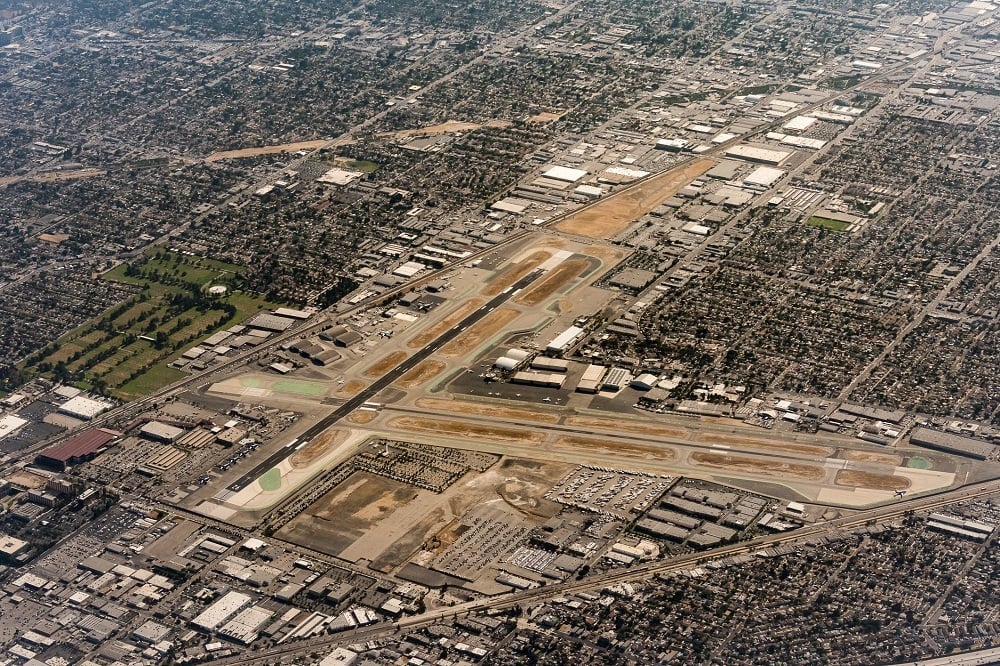 Hollywood Burbank Airport made the list for the third happiest departing and the fourth happiest arriving travelers. "For 85 years, we've been known as the friendliest, most convenient airport for flying to or from Los Angeles, Hollywood, and the San Fernando Valley," BUR's website boasts.
2. Dallas – DAL
Dallas Love Field, one of the "finest general-purpose airports in the world," comes in second place for the happiest departing travelers, as well as first for the happiest arriving ones.
The airport is home to the Love Field Art Program and is currently undergoing its second phase of the Love Field Modernization Program (LFMP). The phase is aiming to ease travel stress and traffic by opening over 5,000 new parking spaces in 2018.
1. Chicago – MDW
For the happiest travelers, look no further than Midway International Airport in Chicago, IL. The airport supports the city's public art program and has a free yoga room with a sustainable bamboo wood floor. The airport calls it the "perfect space for relaxation, meditation, and yoga practice," and to, "escape the everyday hustle and bustle of the airport."
They also  found that regular access to vitamin D is a factor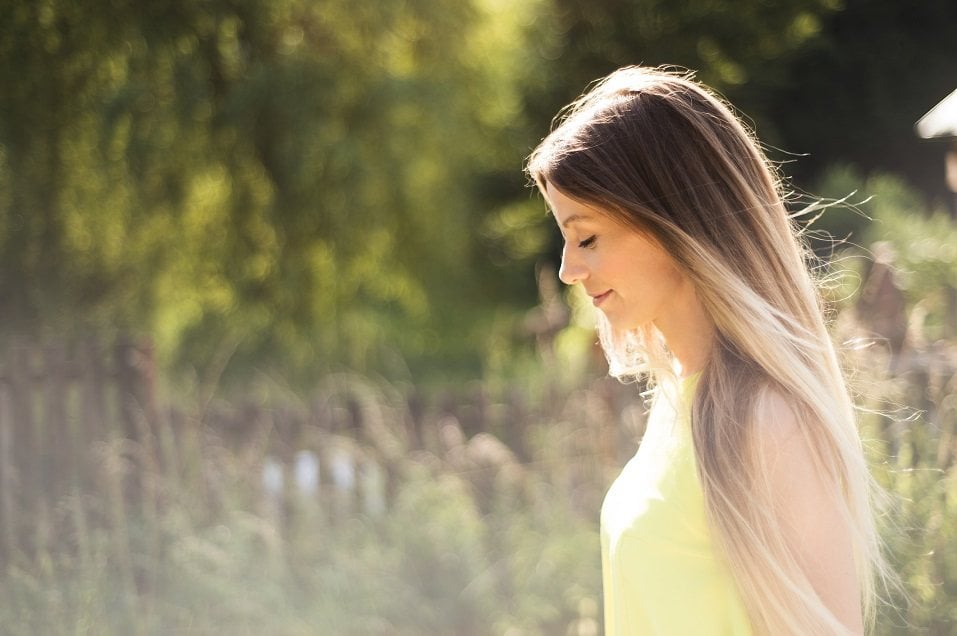 Where travelers originate from may play a role in how happy they are when flying. Travelers who live in Honolulu topped the chart as the happiest flyers in America, followed by residents of Phoenix, Arizona. TripIt data showed that the travelers with regular access to vitamin D may have the best flights.
Nashville, Tampa, and Orlando, among other sunny cities, made the list of the top ten cities happy flyers come from.
Millennials make happier flyers than Xennials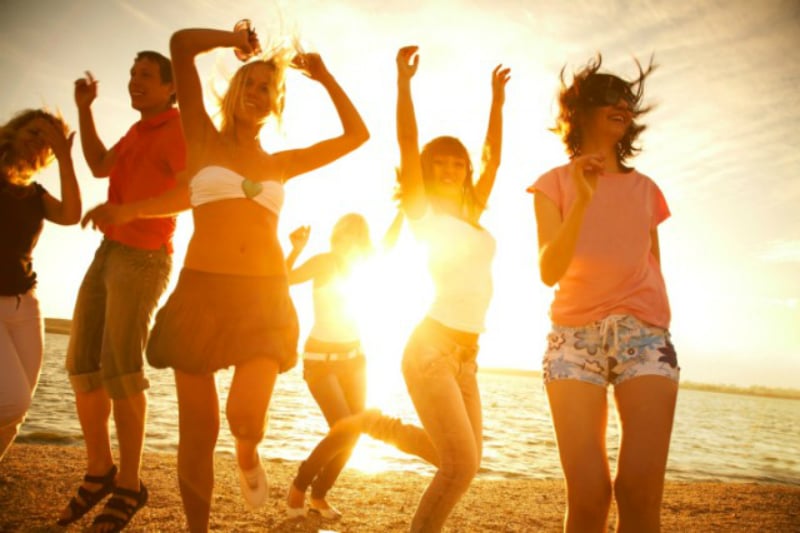 Your generation could be a factor in your travel mood, as well. TripIt looked at the average flight rating across the generations and found that Millennials (born 1983 – 1999) were the happiest flyers, followed by the Baby Boomers (born 1946 – 1964).
Xennials, the "microgeneration between Generation X and Millennials," ranked the third happiest. Generation X flyers (born 1965 to 1976) ranked last in the order.
Skip the major hubs and avoid major stress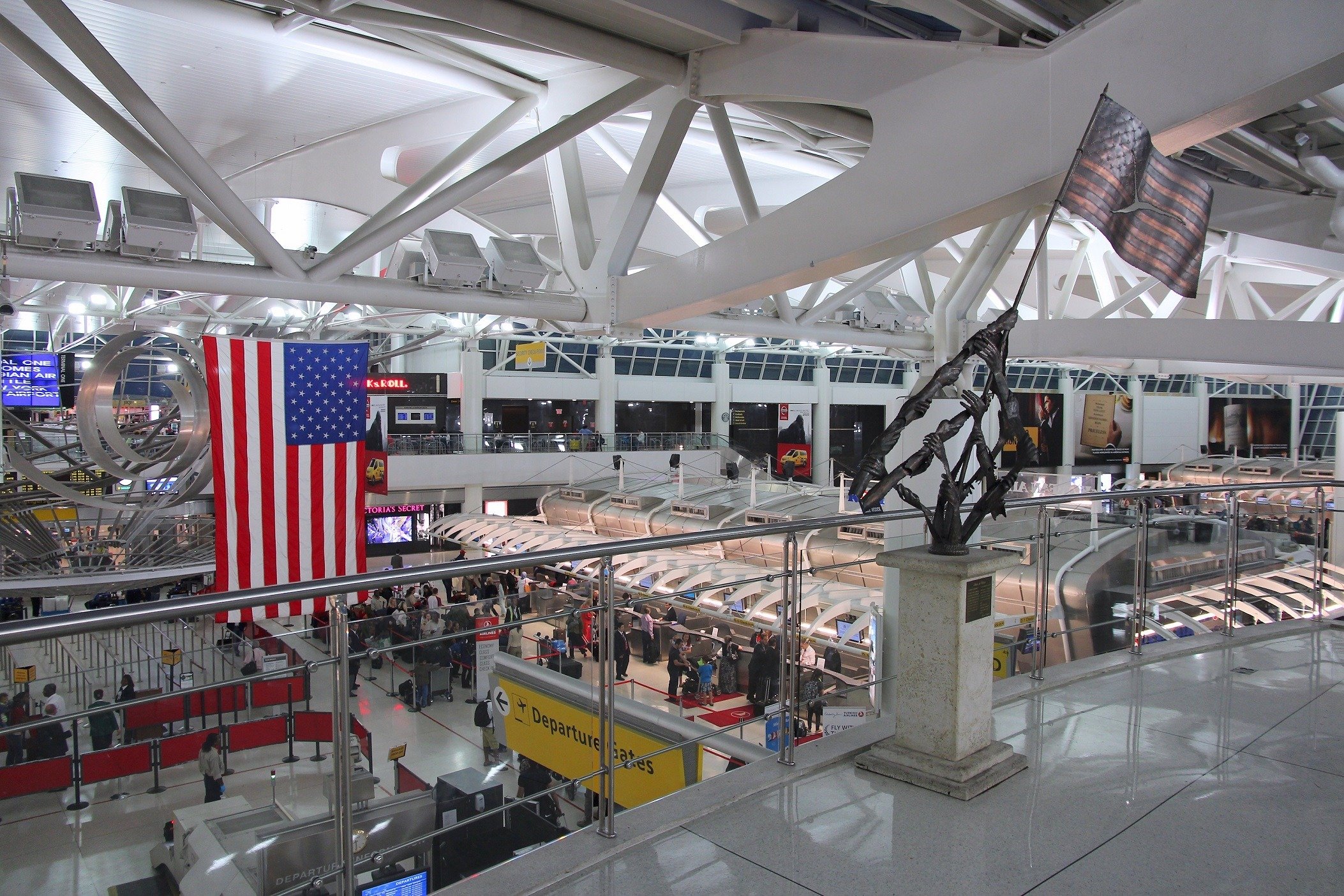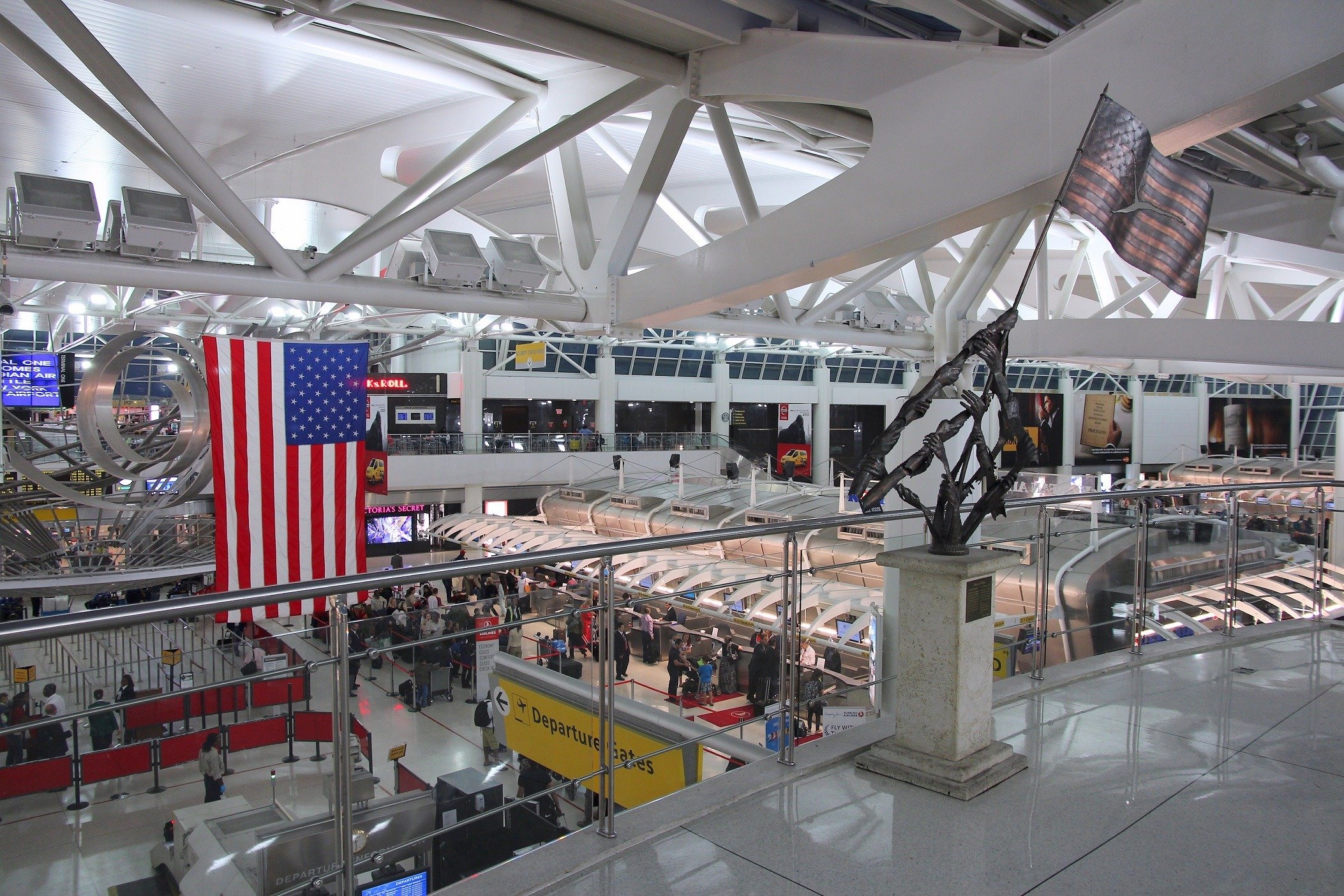 It turns out that avoiding international airports could improve your mood when flying. "The majority of travelers that arrived and departed from airports that are not the city's largest airport hub tended to rate their flights higher," TripIt found.
Take the two highest-ranking airports on the list, for example. Travelers leaving Chicago's Midway International Airport and Dallas Love Field Airport reported being the happiest overall. Seven "alternate" airport options appear on both the departure and arrival lists, showing that they have a consistently positive impact on the mood of travelers.
This was their methodology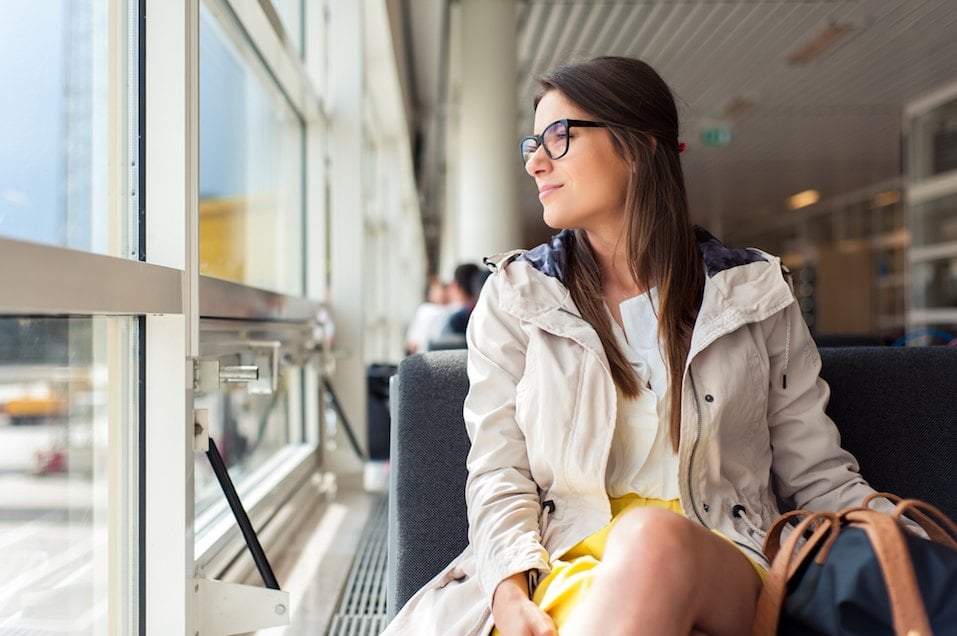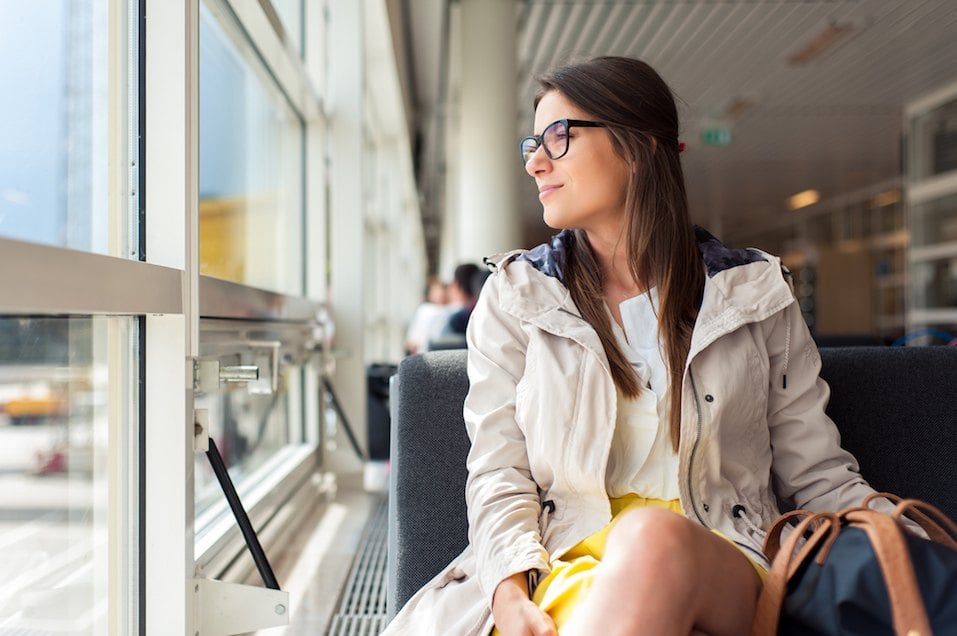 In order to determine the happiest travelers, TripIt looked at travelers' flight ratings. They analyzed nearly 600,000 flight ratings submitted 2016-2017 and omitted hometowns/airports with less than 1,000 ratings.
Follow The Cheat Sheet on Facebook!