7 Cocktail Recipes to Make for Easter Brunch
The spring season is approaching and with it comes holidays and special celebrations. Outdoor brunch season will also soon be upon us, meaning many people will celebrate the holidays with their loved ones outdoors and over plates of eggs benedict. If you are planning on hosting the Easter celebration at your house this year, not only should you start considering your food options, but your drinks, too. Brunch cocktails should flow to celebrate the special day and also the new season, and we're highlighting seven recipes that especially will go down easily. While these brunch cocktails can be reserved for special occasions, they're also perfect for any slow Saturday or Sunday when you want to treat yourself.
1. Mimosa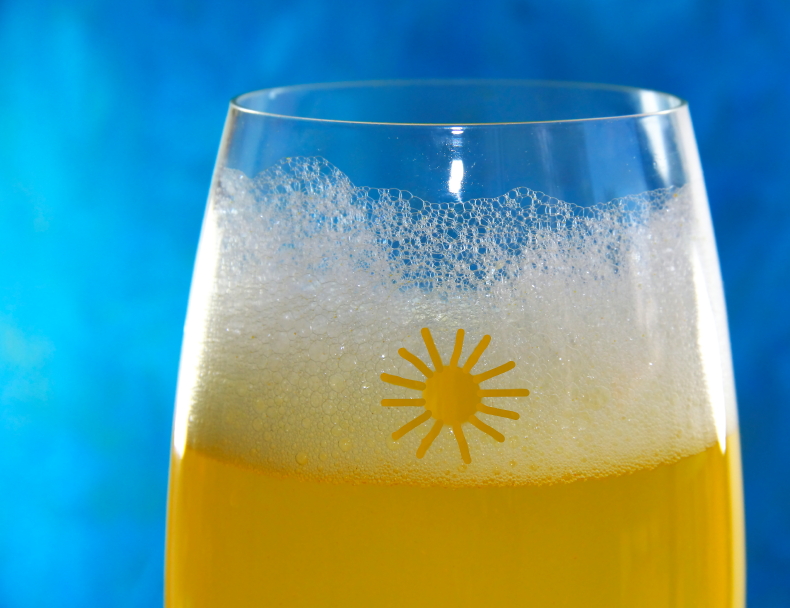 Kicking things off with a classic, we come to the quintessential brunch cocktail which is the mimosa. Anyone can make a mimosa, but if you want to be sure about the measurements, follow this formula featured on Food Network. It calls for champagne, orange juice, orange liqueur, and orange peel, and couldn't be easier. If you're feeling classy, make sure you serve your mimosas in champagne flutes.
Ingredients:
8 ounces orange juice
Dry champagne
2 ounces orange liqueur
4 curls orange peel
Directions: Rinse and chill champagne flutes in freezer to frost glasses. Pour 2 ounces of orange juice into each flute, about ⅓ of the flute. Fill almost to the rim with champagne. Top each glass with a splash of orange liqueur and garnish with a curl of orange peel.
2. Bloody Mary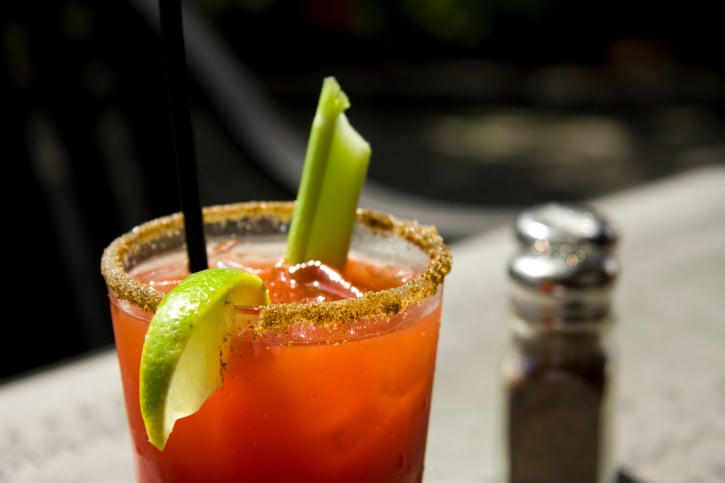 The bloody mary is another fan favorite, especially for those who believe in fighting hangovers with the hair of the dog. The tomato juice-based cocktail is completely customizable and can be made to your liking, but the essential ingredients include tomato juice, vodka, Worcestershire sauce, horseradish, and hot sauce. This recipe from Epicurious will show you how to make the basics, and it serves 1.
Ingredients:
¼ cup (2 ounces) tomato juice
3 tablespoons vodka
1 teaspoon Worcestershire sauce
¾ teaspoon freshly grated horseradish
3 dashes hot pepper sauce, such as Tabasco
1 pinch salt
1 dash freshly ground black pepper
About 1 cup ice cubes
¼ teaspoon fresh lemon juice
1 stalk celery
Directions: In 11-ounce highball glass, stir together tomato juice, vodka, Worcestershire sauce, horseradish, hot sauce, salt, and pepper. Fill glass with ice, then pour mixture into second glass. Pour back and forth 3 to 4 times to mix well, then sprinkle lemon juice over. Garnish with celery stalk and lemon wedge (if using) and serve.
3. Berry Bellini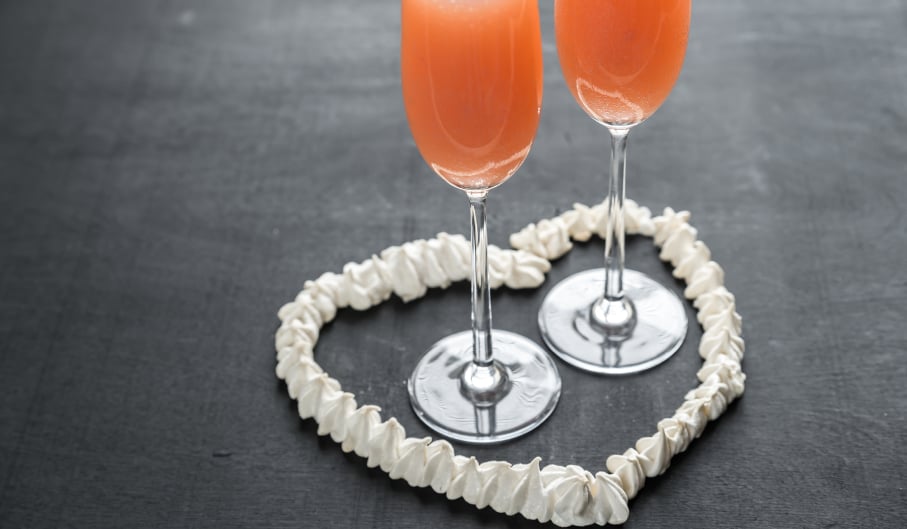 Bringing back the champagne, we come to this recipe for a berry bellini from Tablespoon. Bellinis also go down especially easy in the morning, and the sweet brunch cocktail is perfect for those who want their morning beverage with a kick but don't want a headache by noon. Simply combine berry puree, raspberry schnapps, champagne, and more berries to make the perfect bellini, and then serve the pink drink in champagne flutes. This recipes quenches the thirst of 8.
Ingredients:
2 tablespoons berry puree
1 tablespoon raspberry schnapps or liqueur
6 ounces champagne
1 pint berries
Directions: For the berry puree, puree the berries in a food processor, or with a whisk until smooth. Strain to remove seeds, if necessary. Fresh or frozen berries may be used. A pint of berries will make about 1 cup of strained puree, enough for about 8 cocktails.
For the cocktail, spoon the berry puree into the bottom of a champagne glass. Add the liqueur. Top off with the champagne.
4. Rosé Sangria with Pineapple and Guava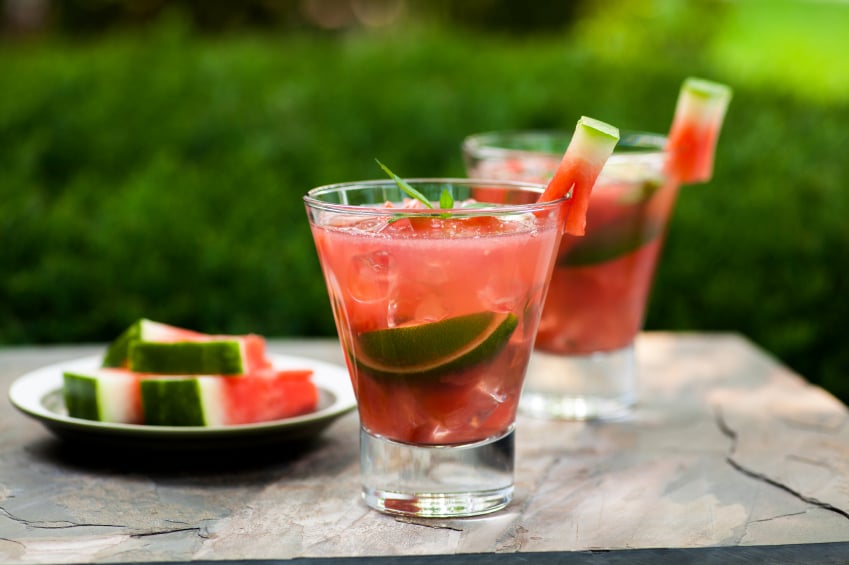 Spring season is also rosé season and this brunch cocktail featured on Epicurious shows you how to toast to the springtime right. Make rosé sangria for your brunch guests, and you'll become everyone's new favorite host. Aside from a bottle of rosé, the drink recipe also requires pineapple juice, guava nectar, cinnamon sticks, and fresh pineapple, yielding a fresh and fruity morning cocktail that will get everyone in the mood for summer.
Ingredients:
1 (750-ml) bottle rosé
4 (6-ounce) cans pineapple juice
2 (11½-ounce) cans guava nectar
4 cinnamon sticks
2 cups ¾-inch cubes fresh pineapple
2 oranges, halved through stem end, thinly sliced crosswise
Ice cubes
Directions: Mix first 5 ingredients in large pitcher. Set 12 orange slices aside for garnish; add remaining orange slices to pitcher. Cover and chill at least 6 hours or overnight.
Fill tumblers with ice. Pour sangria over. Garnish with orange slices and serve.
5. Champagne Punch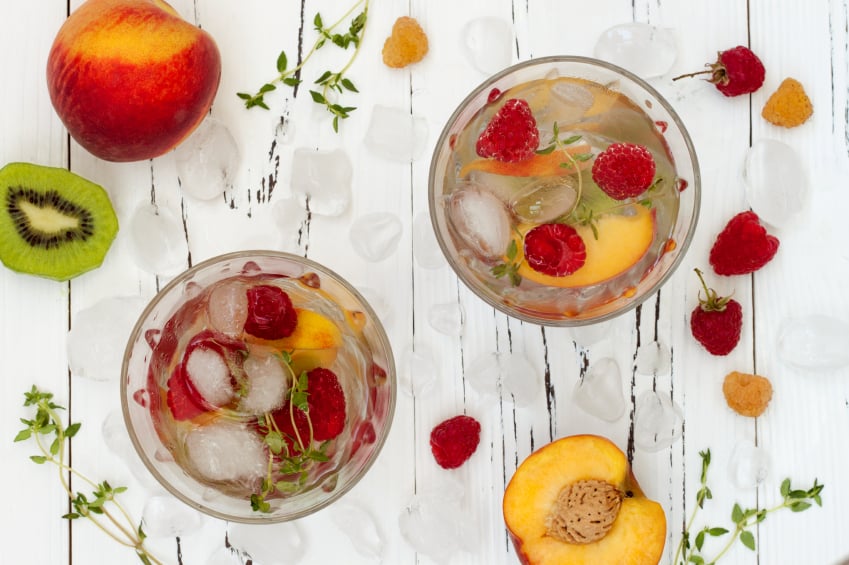 To make things easy, you can also always simply mix up a champagne punch and then make the brunch beverages self-serve. Instead of mixing all of the cocktails yourself, follow this recipe for champagne punch from Martha Stewart, as it serves a crowd and can be made in a pitcher. That way, everyone can get their fill and more importantly, do it themselves. Fresh fruit, simple syrup, and champagne will go into the pitcher and that combination will quench everyone's cocktail craving the simple way.
Ingredients:
1 thinly sliced peach
1 cup raspberries
1 cup blueberries
¼ cup fresh lemon juice
⅓ cup simple syrup
1 bottle champagne or other sparkling white wine
Directions: In a pitcher, combine ice, peach, raspberries, blueberries, lemon juice, and simple syrup. Slowly pour in champagne or other sparkling white wine.
6. Breakfast Margarita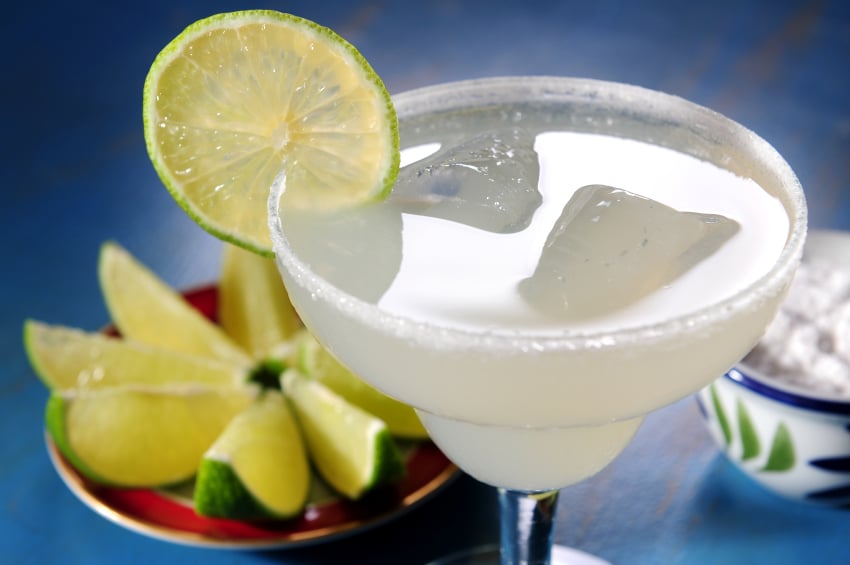 Some people like a little tequila in the morning, and for them, serve these breakfast margaritas from A Candid Appetit. You might be surprised to see how many guests grab a glass, but who can resist the refreshing combination of freshly squeezed orange, tequila, lime juice, and Grand Marnier? Even if you don't want to serve breakfast margaritas at Easter, keep this recipe in mind for Cinco de Mayo.
Ingredients:
3 cups fresh squeezed orange juice (about 10 to 12 medium oranges)
12 ounces tequila
8 ounces fresh squeezed lime juice
1 tablespoon orange liqueur (Grand Marnier)
ice
lime wheels, for garnish
orange wedges, for garnish
Orange salt rim:
2 teaspoons orange liqueur or lime juice
¼ cup coarse salt
2 teaspoons fresh orange zest
Directions: In a shallow dish combine the salt and orange zest, smashing it with the back of a spoon to fully combine the two and to bring out the orange zest's flavor. In a separate dish pour in the orange liqueur or lime juice. Dip the edge of the glasses in to the liquid and then into the salt to coat. Fill the glasses with ice.
Fill a large cocktail shaker with ice and pour in half of the ingredients. Cover tightly and shake vigorously until cold. Strain into two of the prepared glasses and repeat with the remaining ingredients, pouring into the remaining glasses. Garnish the cocktails with lime wheels and orange wedges.
7. Blood Orange Screwdriver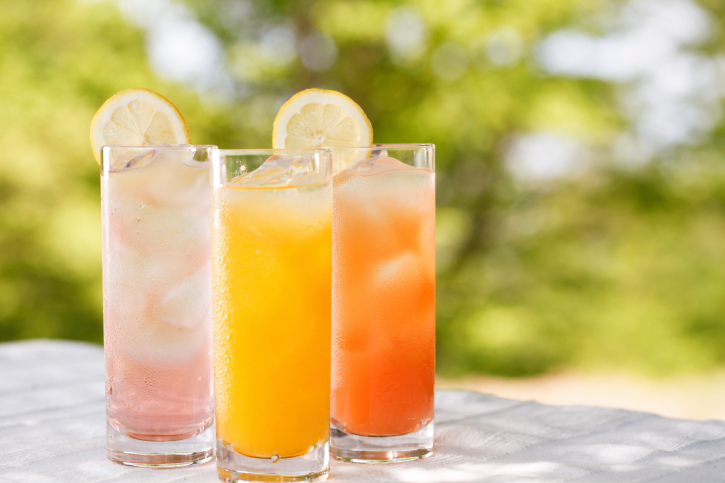 Lastly, the blood orange screwdriver from Food & Wine. If you like your sweet brunch cocktails with a bitter kick, follow this formula and pull out the vodka, Aperol, and orange juice. Screwdrivers are easy to make and easy to drink, and when you serve them with fresh orange juice and blood orange wheels, you'll even be doing yourself a favor by drinking with the seasons.
Ingredients:
12 ounces vodka
2 ounces Aperol
1 pint chilled blood orange juice
Ice
8 blood orange wheels (optional)
Directions: In a pitcher, stir the vodka with the Aperol and blood orange juice. Pour into 8 ice-filled highball or collins glasses and garnish with the blood orange wheels.
More from Culture Cheat Sheet: