7 Coffee Cocktails to Help You Warm Up This Fall
Shorter days and longer nights mean an excuse to indulge in any manner of piping-hot cocktails, from toddies to buttered rum to Irish coffee (if you prefer your drinks with a little kick of caffeine). But if you think the classic whiskey and java combo is the only way to liven up your cup of joe, you're missing out. Here are seven more warm coffee cocktails that will help you cut the cool-weather chill.
1. Spanish Coffee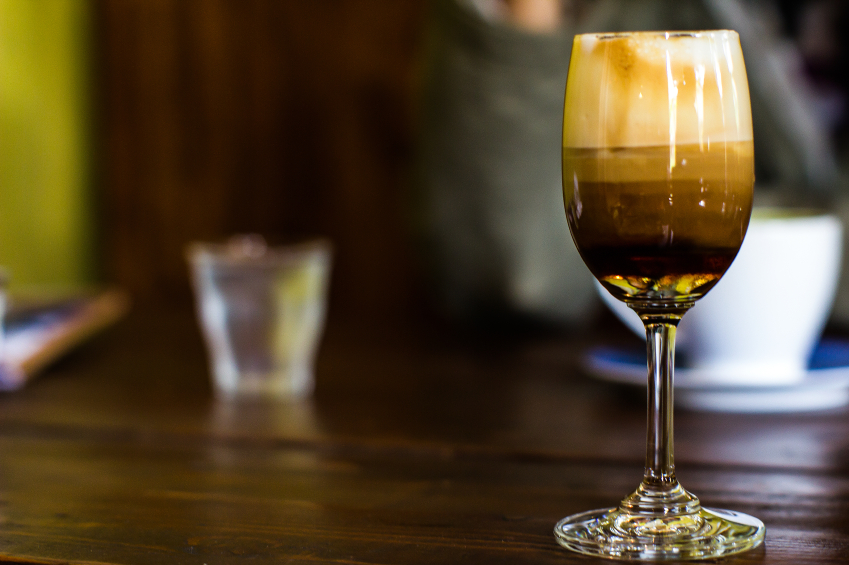 You'll impress your friends when you mix up this flaming hot drink. We mean that literally — you actually set the cocktail on fire. It's the perfect party trick, as long as you make sure not to singe your fingers when you're showing off your bartending skills. This recipe, which combines rum, triple sec, Kahlúa, and coffee, comes from Huber's Café in Portland, Ore., via Imbibe magazine.
Ingredients:
¾ ounce 151-proof rum
½ ounce triple sec
2 ounces Kahlúa
3 ounces fresh-brewed coffee
Lightly whipped cream
Nutmeg

Directions: Gather a lighter or matches and a sugar-rimmed red wine or Irish coffee glass (make sure it's tempered). Add the rum and triple sec to the glass and carefully ignite. Add the Kahlúa, which should make the flame go out. Top with hot coffee and garnish with whipped cream and nutmeg.
2. Bavarian Coffee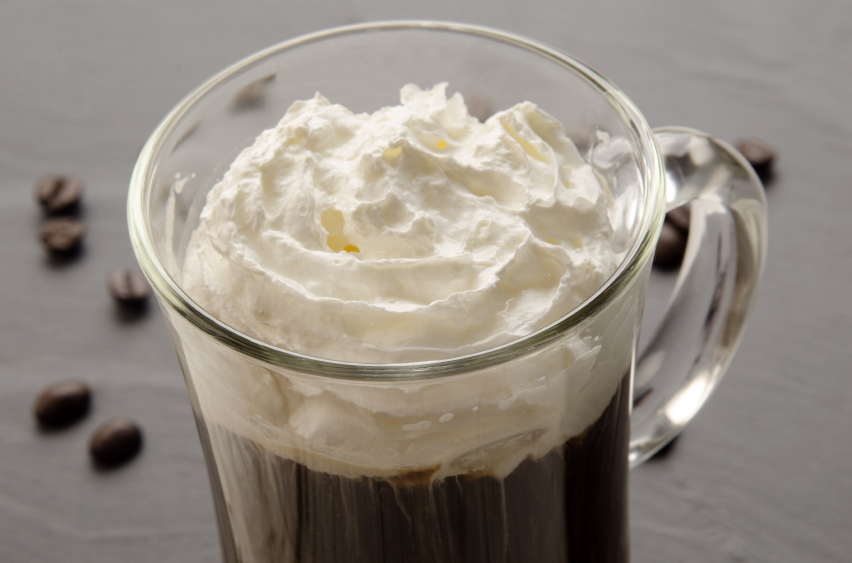 Finally, a use for that bottle of peppermint schnapps someone left at your house last Christmas that doesn't involve spiked hot chocolate. This recipe from Drinks Mixer combines the minty liqueur with Kahlúa and coffee for the perfect warm-your-toes cocktail.
Ingredients:
½ ounce peppermint schnapps
½ ounce Kahlúa
5 ounce hot, fresh-brewed black coffee
1½ ounces whipped cream
1 teaspoon sugar
Grated chocolate
Directions: Combine the coffee, schnapps, and Kahlúa in an Irish coffee glass. Add sugar to sweeten, then float the cream on top. Sprinkle grated chocolate on top and serve.
3. Architects and Kings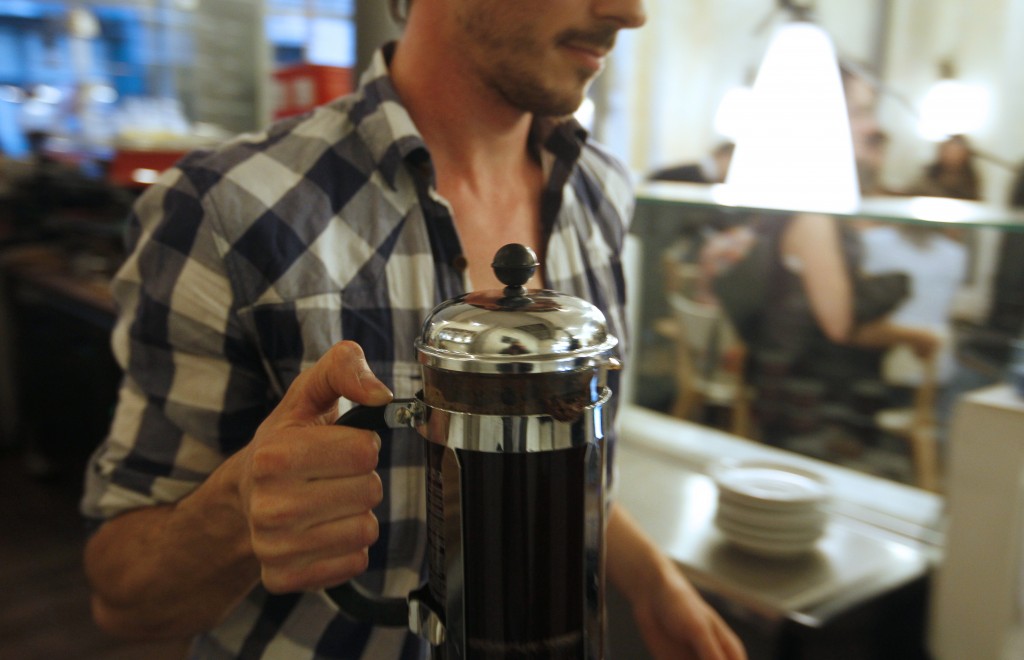 Josh Relkin, a bartender at Sable Kitchen & Bar in Chicago, developed this whiskey and java cocktail, which plays up the bitter flavors of coffee rather than trying to mask them with too much cloying sweetness. Amaro Abano is a bitter flavored with orange peel, cardamom, cinchona, and other spices. In Italy, it's usually served as an after-dinner cordial, but it plays a central role in this cocktail. Recipe via Serious Eats.
Ingredients:
¾ ounce Rittenhouse rye
¾ ounce Luxardo Amaro Abano
¾ ounce apple brandy
½ ounce demerara syrup
2 dashes Angostura bitters
4 ounces hot coffee
Whipped cream
Directions: Combine the rye, Amaro Abano, apple brandy, demerara syrup, and Angostura bitters in a small saucepan and stir. Heat until steaming, but do not allow to boil.
Heat serving glass by running under hot water and wiping dry. Pour the mixture into the glass and add hot coffee. Top with a dollop of the whipped cream (preferably homemade). Serve hot.
4. Moretta Fanese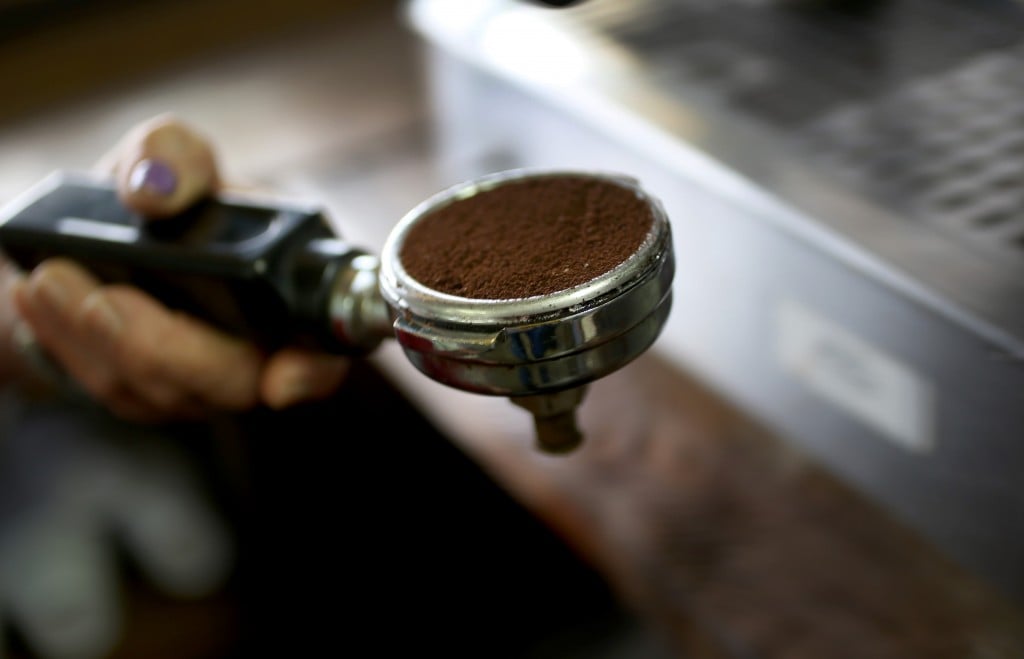 This Italian digestif was invented by sailors and fishermen from the port of Fano, who needed a hot drink to warm up and stay awake on cold days and nights. You'll get the best results if you use espresso rather than regular coffee in this recipe from Lavazza.
Ingredients:
1 espresso
0.7 fluid ounces anisette
0.4 fluid ounces rum
0.4 fluid ounces brandy
2 cane sugar sachets
Lemon zest
Directions: Pour brandy, anisette, and rum into a punch glass together with the cane sugar and heat with a steam wand until the sugar has fully dissolved. Dispense an espresso onto the surface and finish off with lemon zest.
5. Mexican-Inspired Tequila Coffee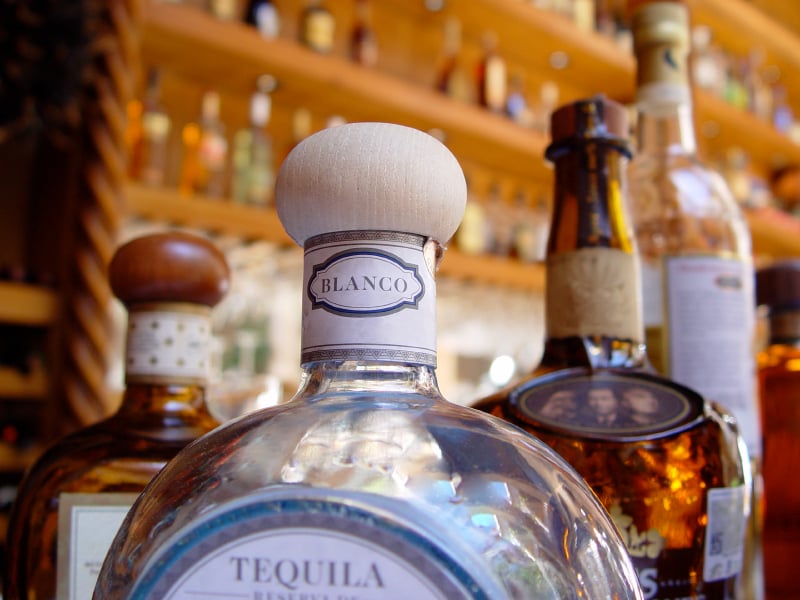 Naturally, tequila is the signature liquor in a Mexican coffee cocktail. Some version of this drink call for ice cream, but this slightly less sweet take from Food.com uses whipped cream instead, plus cocoa powder to give it a little extra chocolaty flavor.
Ingredients:
6 fluid ounces hot brewed coffee
1 fluid ounce coffee liqueur, like Kahlúa
1½ fluid ounces tequila
1 teaspoon brown sugar
1 ounce whipped cream
1 teaspoon cocoa powder
2 chocolate-covered coffee beans (optional)
Directions: Combine the coffee, Kahlúa, tequila, and sugar in a mug or Irish coffee glass. Top with whipped cream, then garnish with a dusting of cocoa powder and the chocolate-covered coffee beans.
6. Café Brulot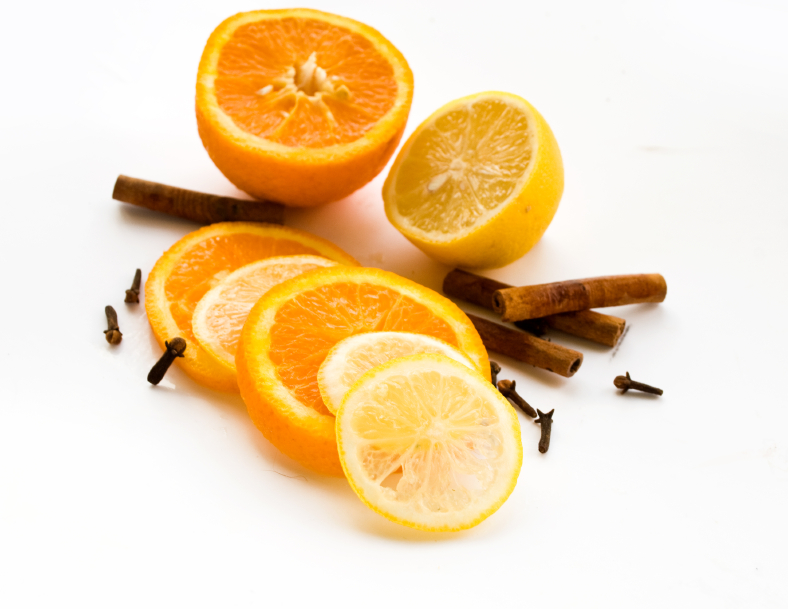 Café Brulot, another flaming coffee drink, is a menu staple at famous New Orleans' restaurants like Antoine's and Galatoire's, where it's customarily served with dessert and prepared tableside. The combination of citrusy orange and lemon plus cloves, cinnamon, and brandy make it the perfect fall beverage. This recipe from Saveur serves four.
Ingredients:
1 orange peel, cut into 1 by ⅛-inch strips
1 lemon peel, cut into 1 by ⅛-inch strips
4 sugar cubes
6 whole cloves
1 (2-inch) stick cinnamon
¼ cup brandy
½ cup orange-flavored liqueur
2 cups hot, freshly brewed, strong black coffee
Directions: Place a medium saucepan over a low heat. Add orange and lemon peels, sugar, cloves, cinnamon stick, brandy, and orange liqueur to the saucepan. Cook for 1 to 2 minutes, stirring constantly, until the sugar is completely dissolved and the mixture is warmed through.
Tilt the pan off heat and, with a long match, carefully ignite the liquid. (Be careful of the flare up.) When the flames subside, slowly add hot coffee to the saucepan.
While drink is still flaming, use a long-handled ladle to apportion servings into demitasse cups. Serve immediately.
7. Hot Rum Coffee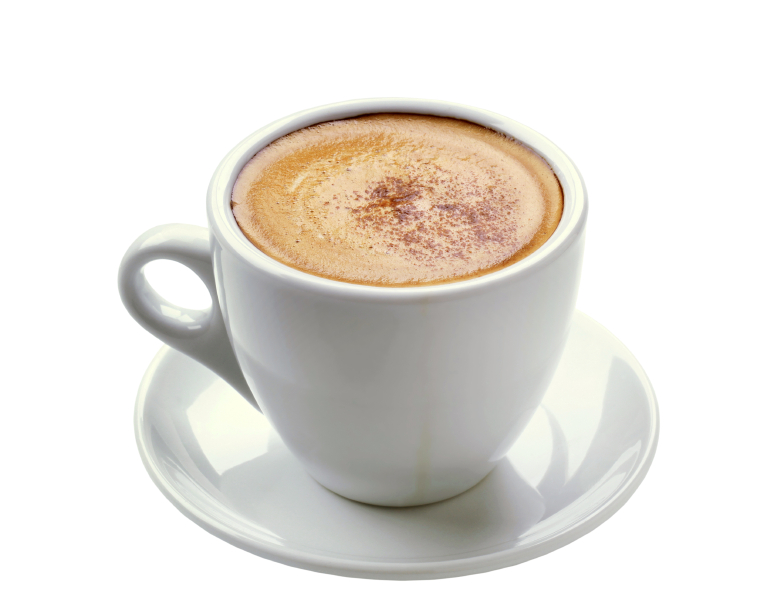 Rum and coke isn't the only way to combine caffeine and Captain Morgan. This warm and creamy rum and coffee cocktail is perfect for sipping after a day outside picking pumpkins or raking leaves. Recipe from Williams-Sonoma.
Ingredients:
2 cups hot coffee
½ cup half-and-half, heated
2½ tablespoons sugar
⅛ teaspoon ground cardamom
⅛ teaspoon freshly grated nutmeg
¾ cup amber rum
Grated chocolate for garnish
Directions: Select four mugs. In a pitcher, stir together the coffee, half-and-half, sugar, cardamom, and nutmeg. Pour 3 tablespoons of the rum into each mug and top with the warm coffee mixture. Stir gently, sprinkle with chocolate, and serve immediately.
Follow Megan on Twitter @MeganE_CS
More from Culture Cheat Sheet:
Want more great content like this? Sign up here to receive the best of Cheat Sheet delivered daily. No spam; just tailored content straight to your inbox.