New Ways to Make Toast Taste More Delicious
Even the healthiest of eaters crave carbs at lunch and dinner, and a lot of the time, a simple piece of bread is all you need to round out a meal. Toast with a pat of butter is classic and will always do in a pinch, but if you're looking for an even more satiating supplement to a meal, try upgrading your bread even more. Cloaking your carbs in avocado, cheese, nut butters, and fruit can take a simple meal addition to a gourmet one, and before you know it, you may be focusing more on your bread than on the main dish. Check out these seven hearty toast upgrades we're highlighting today.
1. Egg and Avocado Toast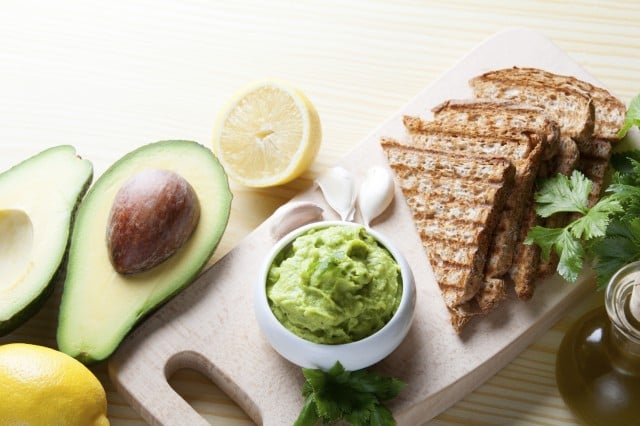 Avocado toast is a food trend many consumers have been enjoying as of late, and its popularity is for good reason. Stacking healthy fats on top of toast makes the meal supplement a satiating one, and this toast will always fill you up without weighing you down. Some like their Avocado Toast plain while others like it fancy, and this recipe from Rachael Ray errs toward the latter. Rachael not only smothers creamy avocado on her carbs, she also adds an egg to make the snack even more satisfying. Enjoy this alongside your breakfast, lunch, or dinner, or make two slices of toast and serve it as a meal, itself.
Ingredients:
1 teaspoon

butter

1

egg, beaten

¼ 

avocado

1 slice 

sprouted wheat bread, toasted

Hot sauce
Directions: In small nonstick skillet, melt butter over medium heat. Add egg; season and scramble. In small bowl, mash avocado; season and spread on toast. Top with egg; sprinkle with pepper and hot sauce.
2. Sweet and Salty Fig Toast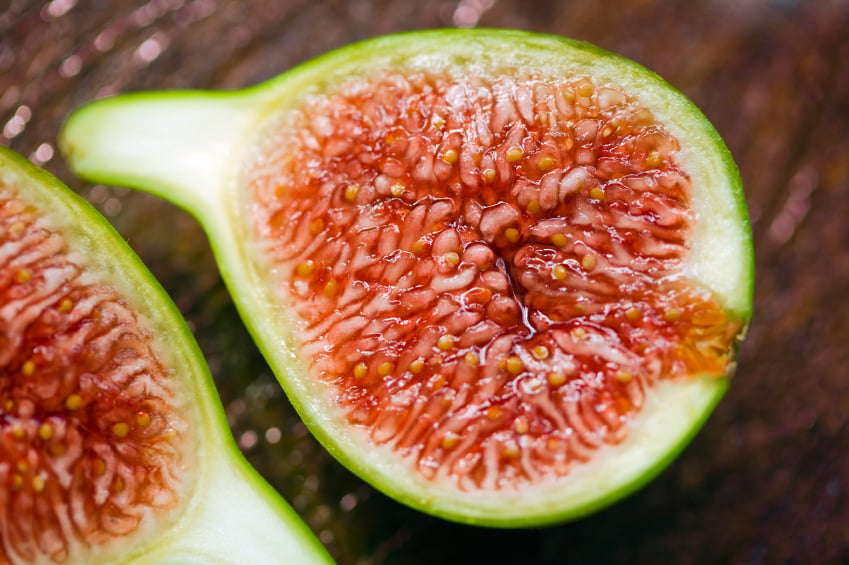 A sweeter spin on toast is this sweet and salty fig toast from Bon Appetit. Cheese, figs, olive oil, and honey are the toppings for the seeded bread this recipe calls for, and a sprinkle of sea salt seals the deal. This toast combination is filled with sweet and salty flavors and looks and tastes like a gourmet snack.
Ingredients:
Seeded bread

Neufchâtel cheese

Figs

Olive oil

Honey

Flaky sea salt
Directions: Spread toasted seeded bread with softened Neufchâtel cheese. Top with sliced ripe figs and drizzle with olive oil and honey. Season with flaky sea salt.
3. Smoked Salmon and Goat Cheese Toasts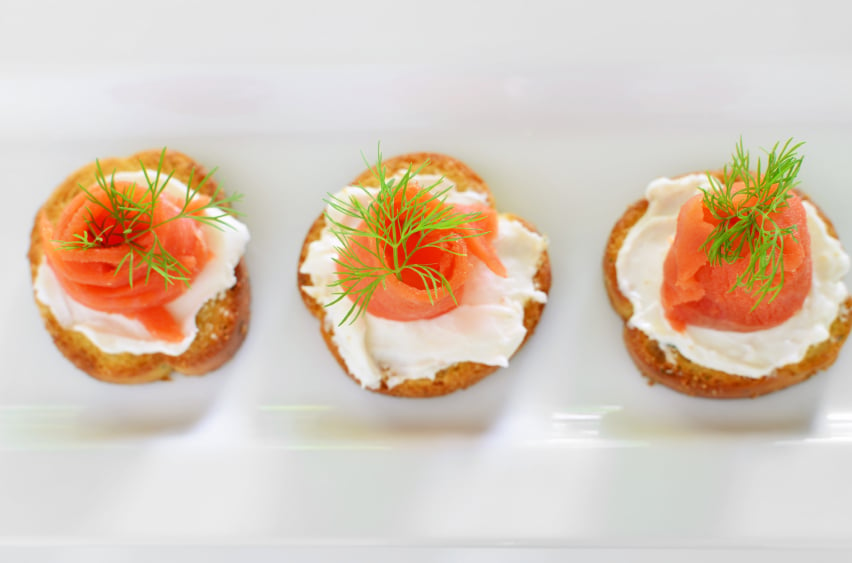 Another sophisticated spin on toast is this formula from Simple Recipes for smoked salmon and goat cheese toasts. This is a snack you can serve alongside any meal or even as an appetizer, as tender smoked salmon pairs perfectly with tangy goat cheese, and the addition of fresh lemon and herbs takes the flavor combination over the top. If you cut a French-bread baguette into thin slices, this recipe will yield 40 pieces.
Ingredients:
8 ounces soft fresh goat cheese
1 tablespoon chopped fresh rosemary
1 tablespoon chopped fresh thyme
2 teaspoons of grated lemon peel
½ teaspoon coarsely ground black pepper
2½ tablespoons olive oil
30 thin slices French-bread baguette
12 ounces thinly sliced smoked salmon
Thinly peeled lemon peel strips from one lemon, cut into tiny slivers
Directions: Preheat oven to 350 degrees Fahrenheit. Mix first goat cheese, herbs, lemon zest, and black pepper in a small bowl to blend. Set aside.
Brush oil over both sides of bread. Arrange bread in single layer on a large baking sheet. Bake until bread is just crisp, about 5 minutes on each side.
Spread cheese mixture over toasts. Top with salmon, trimming to fit. Garnish with lemon peel strips. Arrange on platter and serve.
4. Ricotta and Pear Toast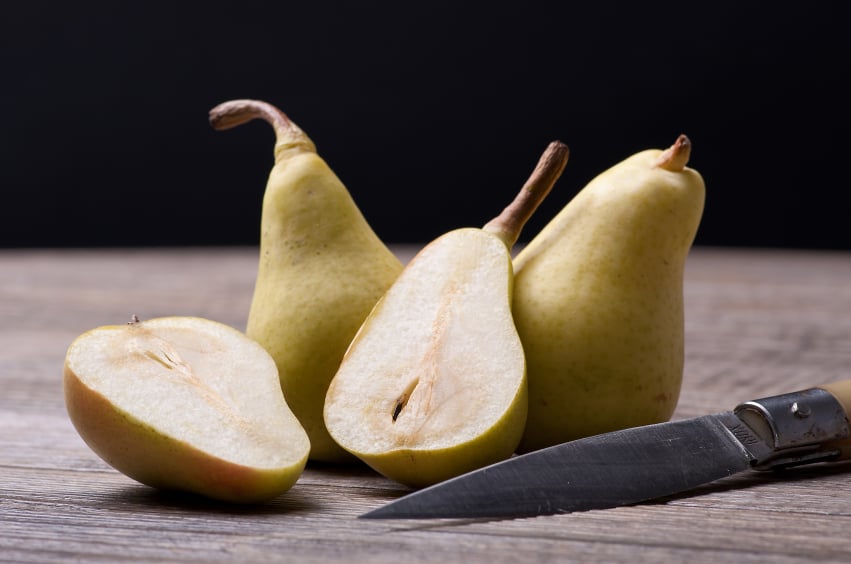 For an easier toast topping that is just as delicious, try this ricotta and pear toast from A Sweet Simple Life. The fancy toast can be on your plate in minutes, but it still feels like a fancy step up from your normal breakfast or carby snack. As long as you have ricotta, fresh pears, and honey, you're good to go. This recipe takes just five minutes and serves 2.
Ingredients:
2 slices toast
2 tablespoons ricotta cheese
1 ripe pear
1 tablespoon honey
Directions: Toast your bread. In the meantime, cut the pear into thin slices. Spread ricotta over toast, layer with pears, and then drizzle with honey.
5. Grilled Caprese Toast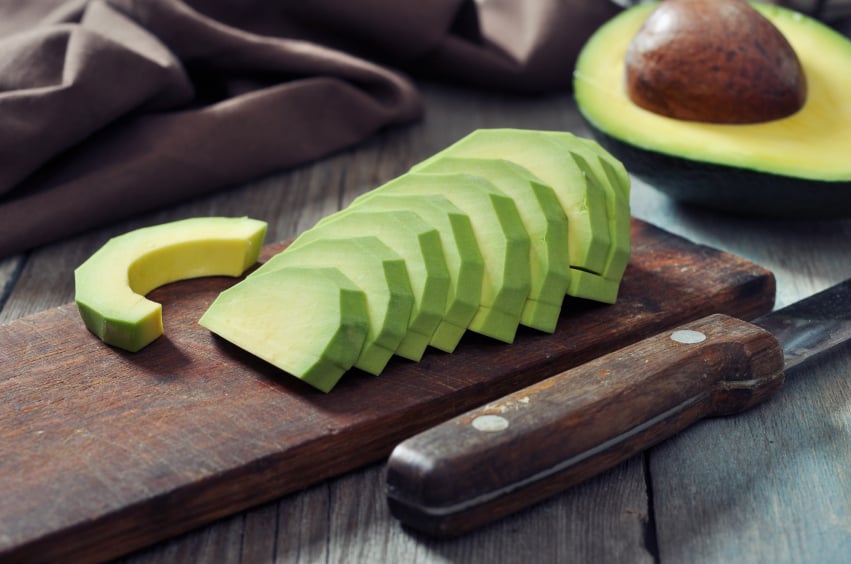 Everyone is familiar with caprese salad, but have you ever tried the fresh tomato and mozzarella combination on toast? Unsurprisingly, this grilled caprese toast from Maya Kitchenette is delicious. The savory toast combination is bursting with fresh flavor and is just as easy on the eyes as it is on your taste buds.
Ingredients:
1 loaf crusty sourdough or ciabatta bread, sliced
2 large ripe, but firm avocados, peeled, pitted and sliced
Olive oil
1 clove garlic, halved
8 ounces fresh mozzarella, sliced
1 small bunch fresh basil
4 tomatoes, sliced
Salt and crushed black pepper
Balsamic drizzle (optional)
Directions: Preheat the oven or grill to 450 degrees. Put slice of bread on a baking sheet, drizzling with olive oil on each side. Rub a half of a garlic clove over the surfaces of the bread, then sprinkle with salt and pepper. Grill or toast the bread for 2-3 minutes.
Drizzle avocado and tomato slices with olive oil, then season with salt and pepper.
When the toast is finished, top with mozzarella, tomatoes, and avocados. Drizzle a little bit more olive oil on top, seasoning with additional salt and pepper as desired. Optional: Top with basil leaves and balsamic drizzle.
6. Peanut Butter Banana Toast with Granola and Honey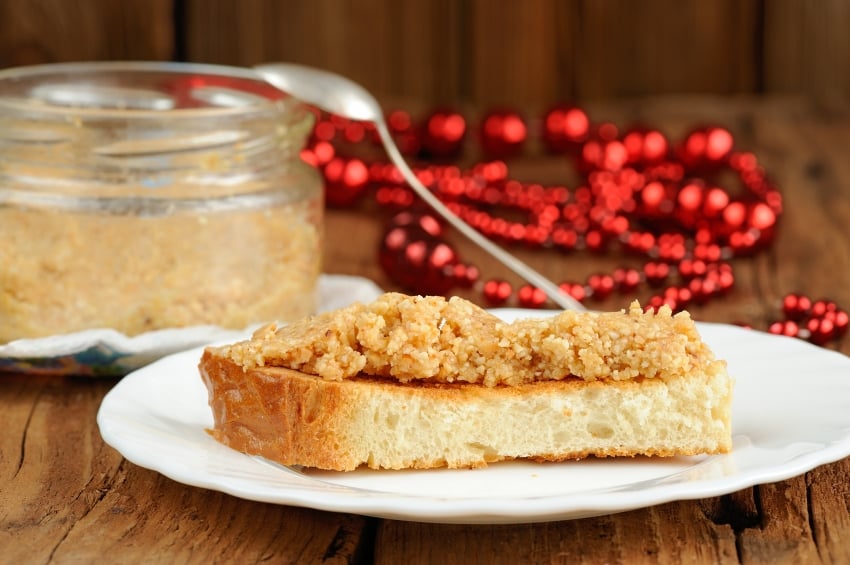 Are you a nut butter lover? If so, this recipe from Well Plated is for you. It takes your peanut butter toast up a notch. Enter: peanut butter banana toast with granola and honey. The simple addition of crunchy granola and sweet honey make the breakfast or snack that much more satisfying, filling, and fun to eat. What's more, Peanut Butter Banana Toast is packed with protein, potassium, and healthy fats, so whether you enjoy it for breakfast, lunch, or a snack, it'll give you all the energy you need.
Ingredients:
4 slices hearty multigrain or wheat bread
4 tablespoons peanut butter
2 large bananas, sliced
2 to 3 tablespoons honey
Small handful granola
Directions: Spread toasted bread with peanut butter. Place banana slices on top, then drizzle with honey and add granola on top.
7. Apple Brie Toasts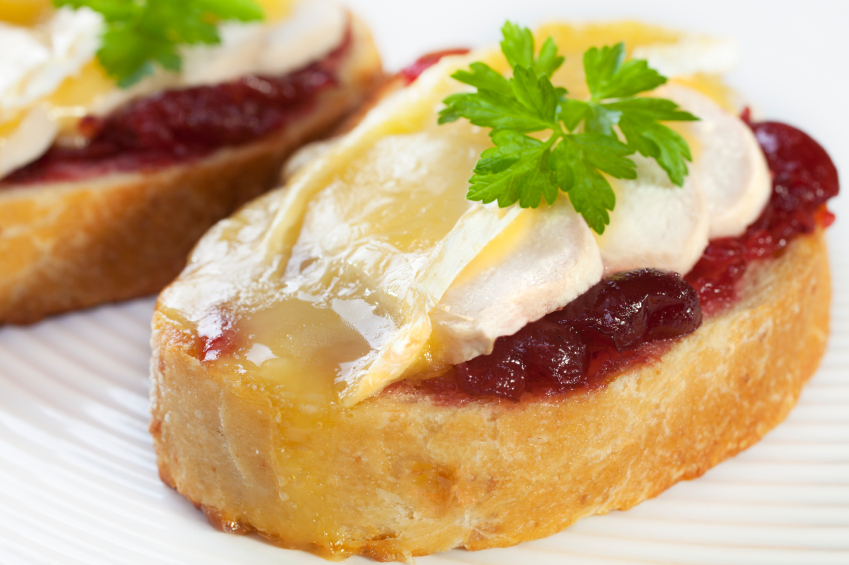 Our last food formula featured on All Recipes takes a classic appetizer and throws it on toast so you can enjoy it at any time of day. If these simple apple brie toasts don't pull you out of bed in the morning, we don't know what will. The toast is topped with melted brie cheese, butter, apples, and walnuts. It feels fancy but couldn't be easier to make. Preheat your oven, pour yourself a cup of coffee, and prepare for a gourmet breakfast that can be enjoyed on any weekday or weekend.
Ingredients:
1 baguette, cut into ¼-inch-thick slices
½ cup brown sugar, packed
½ cup chopped walnuts
¼ cup butter, melted
1 package Brie cheese, thinly sliced
3 Granny Smith apples and/or Braeburn apples, cored and sliced
Directions: Arrange bread slices on an ungreased baking sheet; bake at 350 degrees Fahrenheit until lightly toasted. Set aside.
Mix together sugar, walnuts, and butter. Top each slice of bread with a cheese slice, an apple slice and one teaspoon of brown sugar mixture. Bake until cheese melts.
More from Culture Cheat Sheet: