7 of the Best Haunted Houses in America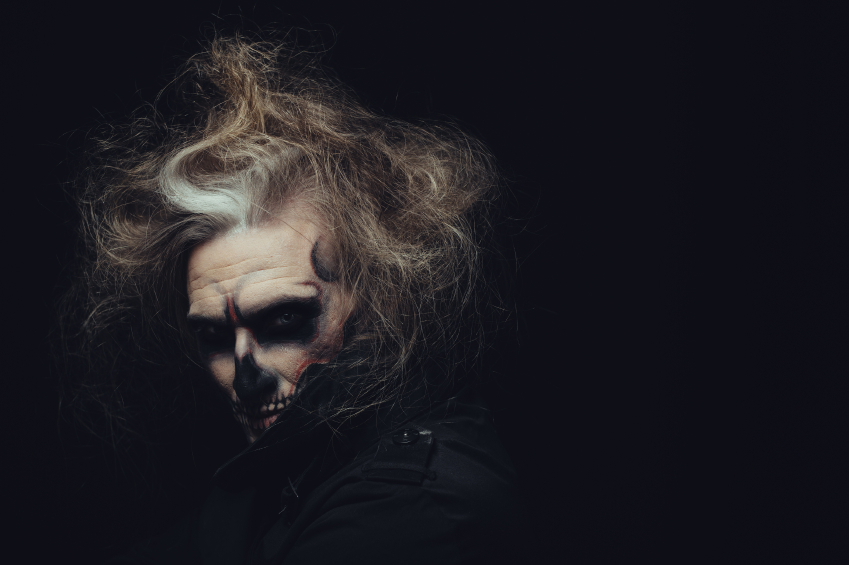 There's no question that Halloween has become one of America's favorite holidays. In the past few years, Americans have spent $7 billion or more on costumes, candy, and lawn decorations to get into the spooky spirit. And as the demand for better attractions has grown, so has the offerings of haunted houses. Many of the top attractions work year-round to thrill and terrify guests from mid-September until Halloween, with the average haunted house or hayride bringing in 8,000 paying guests (though local events tend to be on a much smaller scale.
In return, these class-act haunted houses put on quite a show. Many of them now use Hollywood-quality sets, props, FX, and makeup to ensure your $15 to $25 ticket is worth the price of admission. Some are set up in creepy abandoned prisons, others are made to terrify in warehouses, but all have the end goal of making sure you're scared out of your mind.
If you count the days until it's appropriate to decorate your front porch with cobwebs, watch scary movies on repeat, and think people should have off work on Halloween, you might want to consider taking a road trip to these haunted destinations over the next month. Many of them have been in operation for decades and have earned acclaim for being the best of the best. Even if you're not a die-hard but you enjoy a thrill or two, check out the destinations closest to you on the list. They're sure to give you a scare and get you in the Halloween spirit.
A word to the wise: Most of these attractions are meant to terrify. Many of the haunts have age restrictions, so if you've got young kids it might be best to take them to a corn maze and visit these locations on your own, or with a group of your buddies.
1. Terror Behind the Walls | Philadelphia, Pa.
Being inside an abandoned 11-acre prison at night would be enough to give anyone the creeps, let alone when it's filled with actors and props designed to amplify the terror factor. Terror Behind the Walls is held in Eastern State Penitentiary, which at one time was home to Al Capone before it was decommissioned in 1971. According to Forbes, it's also the largest attraction in the country.
It takes about 45 minutes to walk through the six attractions within the prison walls, and visitors can choose if they simply want to walk through and watch or if they are willing to be touched, grabbed, or even taken from the group during the night by the actors. To take the creep factor up several notches, many people believe the penitentiary is actually haunted. Nearly 60 paranormal investigation teams explore the site each year, and the building has been featured in several shows including SyFy's Ghost Hunters and MTV's Fear.
To celebrate the site's 25th year of offering creams and haunts, Terror Behind the Walls added two new attractions for guests eager to return. If you've never checked it out before, this is probably the year to do it.
2. Cutting Edge Haunted House | Fort Worth, Texas
Fresh off the 2015 Zombie Summer, Cutting Edge is ready to bring the scares for the Halloween season. The haunted "house" is actually located in a 100-year-old meatpacking plant, and the packing equipment is still used as props.
The attraction has consistently received awards for several years running as one of the scariest and best haunted attractions in the country, and in 2009 was deemed the Guinness Book of World Records' longest walk through a haunted attraction, and has made Hauntworld's Top 13 list of attractions five years running. Cutting Edge is praised for its attention to detail, the special effects, and a whole new level of intensity.
3. 13th Gate | Baton Rouge, La.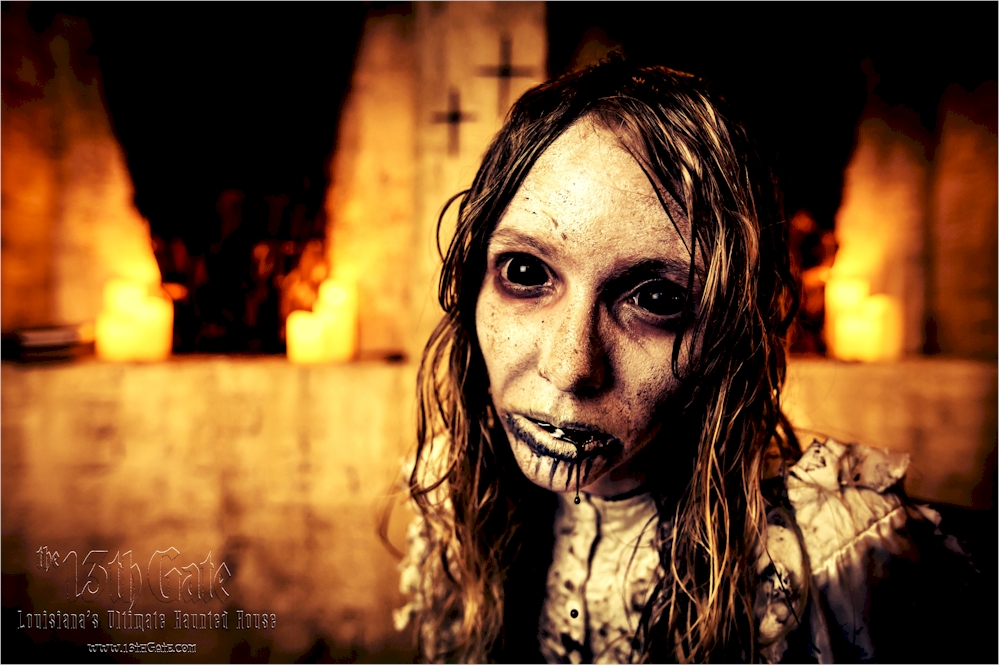 The creators of 13th Gate have been in the business of scaring people for more than two decades. A few years ago, those same operators opened Necropolis 13, an adjoining New Orleans-style cemetery with more than 400 zombie-infested crypts and mausoleums, as well as an underground catacombs.
The attraction's strength is its attention to detail and its style of "ultra-realism," Hauntworld writes. The attraction has made it into the publication's Top 13 list numerous times over the past several years, and is in the top 3 for 2015. "The artists behind the massive dark attraction are experts at blurring the lines between horror and reality, and guests frequently wonder between screams whether what they are experiencing is real or not," Hauntworld explains, adding its only true comparison is to a Hollywood movie set.
4. The Dent Haunted Schoolhouse | Cincinnati, Ohio
The Dent Schoolhouse is a popular attraction not just because of its sets and actors, but also because it's the focus of haunted lore. The school did actually shut down in the 1950s, and local lore claims it's because several students went missing, presumably at the hands of the school's janitor, Charlie McFee. Not everyone is a believer, but the building's owners won't tell you otherwise — it adds to the suspense that draws 30,000 visitors each year.
"We set Dent Schoolhouse up to be like a movie," co-owner Bud Stross said in an interview with America Haunts. "You, the audience member, relive the horror of the schoolhouse and what Charlie McFee did to the students. From start to finish, our customers are engulfed by the building and its history. Before you even buy a ticket, guests are met by actors playing locals who are crazed by the grisly landmark in their town." According to Hauntworld, "It's like hopping into a real horror movie that you get to take part in."
5. The Darkness | St. Louis, Mo.
The Darkness is operated in conjunction with several other haunted attractions in the St. Louis area, but has a reputation for being one of the scariest haunts in the country. "The Darkness Haunted House is beyond belief with haunting atmosphere and terror," Hauntworld wrote in its Top 13 list for 2011. "The Darkness is considered by some to be the very best haunted house in America because it features a combination of amazing special fx, animations, and incredible Hollywood set design," it wrote in its listing for 2015.
Stunt actors are common, as are falling walls, moving floors, and more. If you're looking for a scare for anytime during the year, the creators also offer Escape the Darkness, an escape room exercise where small groups have to work together to solve clues, all while under the guise of terror.
6. Erebus | Pontiac, Mich.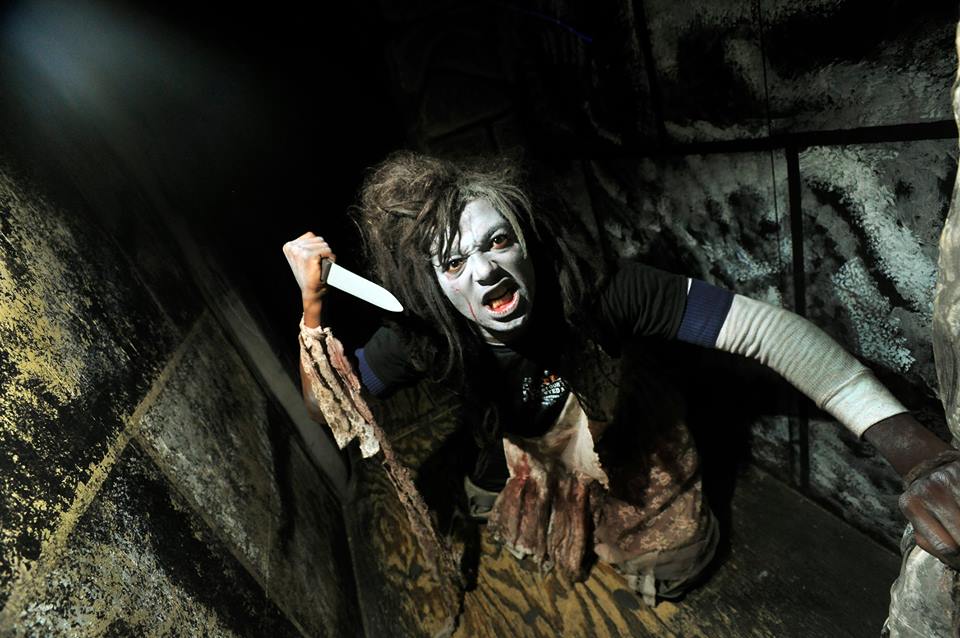 It's a little-known fact that haunted house designers can go to trade shows throughout the year to select new props and costumes to scare the multitudes the next Halloween. But Erebus is located in an area that is perhaps the Halloween capital of the country, if not the world, so there's a lot of competition between attractions. (There's a reported 70 haunts within a 50-mile radius.) According to Hauntworld, 95% of the props and sets are created in-house at Erebus, which means you won't see it anywhere else.
The attraction is also one of the few full-contact haunted houses, meaning the actors could grab you, bite you, and even try to bury you alive. It's set up under the guise of a time machine gone wrong, with each group of guests a new set of guinea pigs for the experiment. The attraction is four stories of frights, and was the longest attraction until it was dethroned in 2009.
7. Netherworld | Atlanta, Ga.
Netherworld was created by movie and TV professionals, and was used as a film location for Zombieland. "Known for their originality of unique monsters and innovative scares, Netherworld Haunted House offers an over-the-top production that many in the industry consider to be the top horror attraction in the country," Hauntworld's review states.
Like many attractions on our list, it makes Hauntworld's Top 13 list again and again. It's a self-guided, dark tour that is known for its terrifying actors, unique scenes, and stunts. "With more than 200 animated monsters and 100 live actors, Netherworld is one of the nation's most famous attractions," The Travel Channel reports.
Follow Nikelle on Twitter @Nikelle_CS
More from Culture Cheat Sheet:
Want more great content like this? Sign up here to receive the best of Cheat Sheet delivered daily. No spam; just tailored content straight to your inbox.