The Coolest Places You Can Rent on Airbnb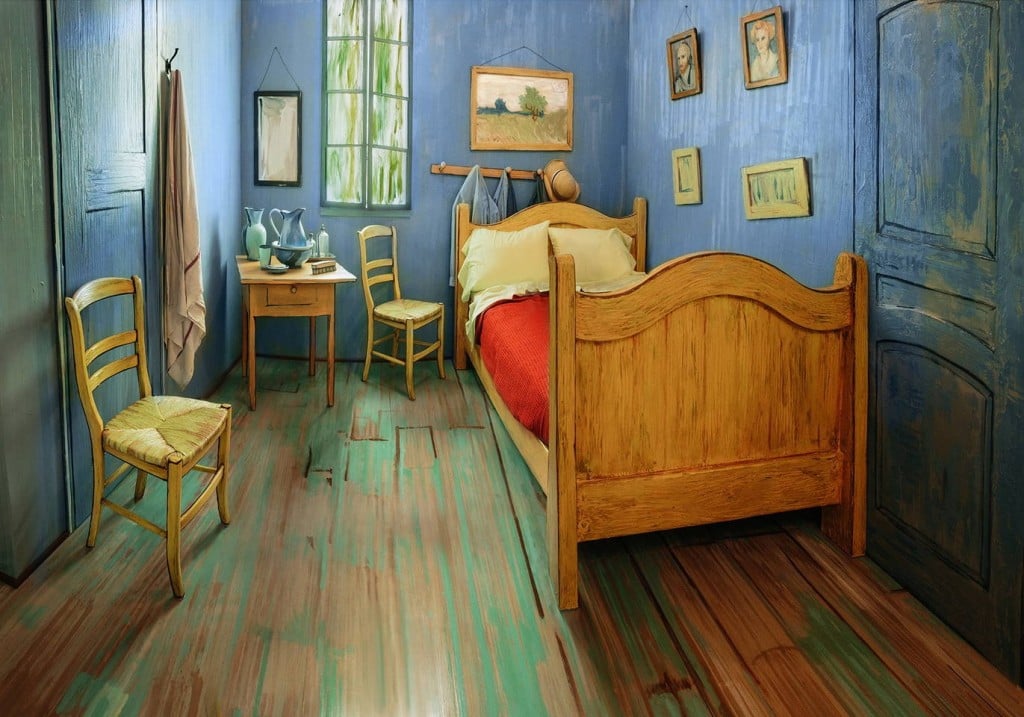 If you're an art buff, you're undoubtedly familiar with Van Gogh's famous painting of his bedroom in Arles, France. For a period of time, a replica of the artist's room was available for rent on Airbnb for just $10 per night, part of a promotional campaign for an exhibit at the Art Institute of Chicago.
There are many more unique places available to rent on Airbnb, where you can also find listings for castles, treehouses, train cars, and yurts (not to mention windmills, lighthouses, and geodesic domes). All in all, there are more than 2 million available rentals on the site, many of them truly one-of-a-kind. The only problem? With so many awesome options, it can be hard to find the best place for your next trip. To help you out, we've combed through the listings and found some of the coolest places you can rest your head.
1. Borgia Castle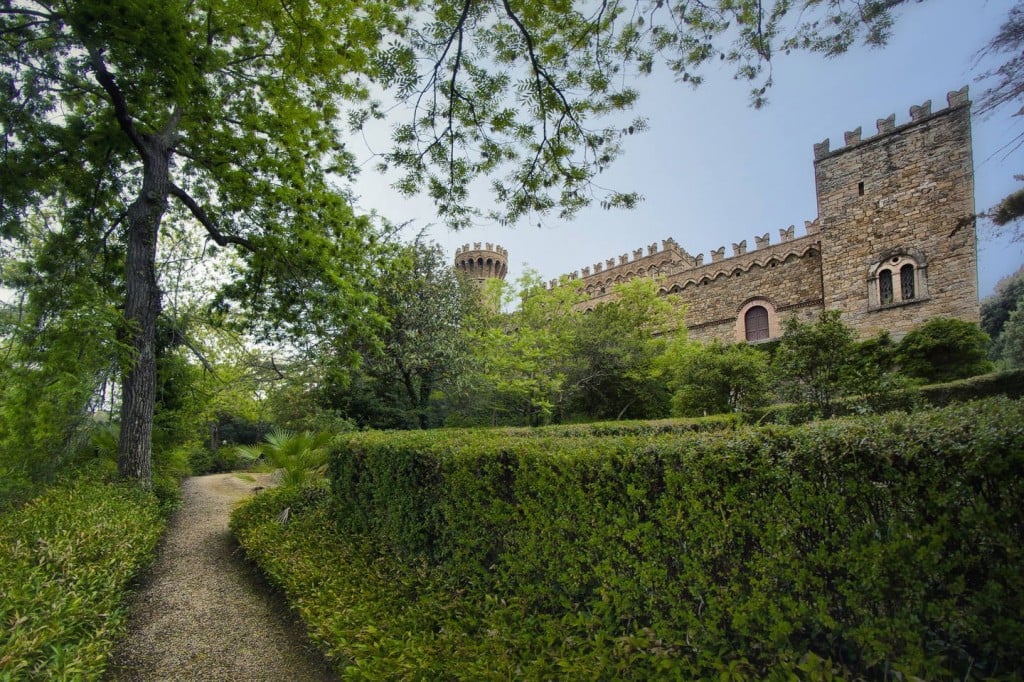 Nightly rate: $1,329
Location: Tuscany, Italy
Live like a king, or a notoriously corrupt pope, when you rent the Borgia Castle in Tuscany, Italy. This seven-bedroom medieval manse, once home to the Borgia family, sleeps 13, has views of Lake Trasimeno and the surrounding countryside, and features amenities like a pool and a tennis court. The $1,300-plus-per-night price may seem steep, but if you convince 12 of your closest friends to join you on your holiday, the cost averages out to a relatively affordable $105 per person per night. 
2. John Steinbeck Writer's Studio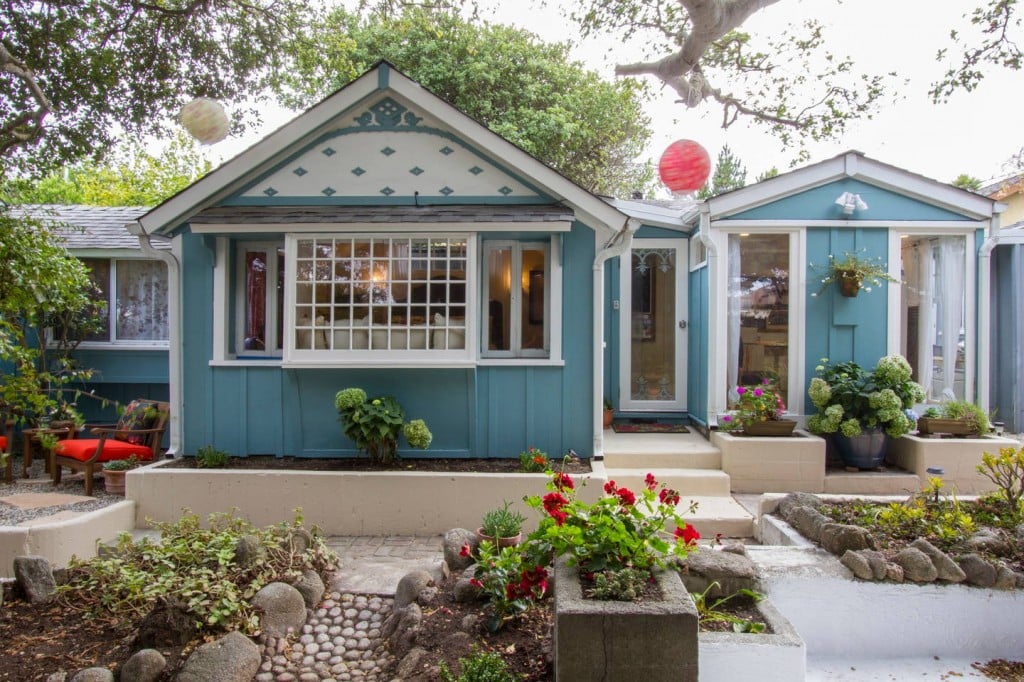 Nightly rate: $205
Location: Pacific Grove, California
Struggling to get started on your first novel? A stay at this cozy 350-square-foot studio, once owned by John Steinbeck, may get the creative juices flowing. The Nobel-Prize-winning author made his home in the Pacific Grove, California, cottage in the 1940s while working on his novel The Sea of Cortez. The studio — which is walking distance to Monterey and the Pacific coast — has been renovated to pay homage to the famous author. Two other, slightly larger homes on the same property are also available for rent.
3. St. Pancras Clock Tower Guest Suite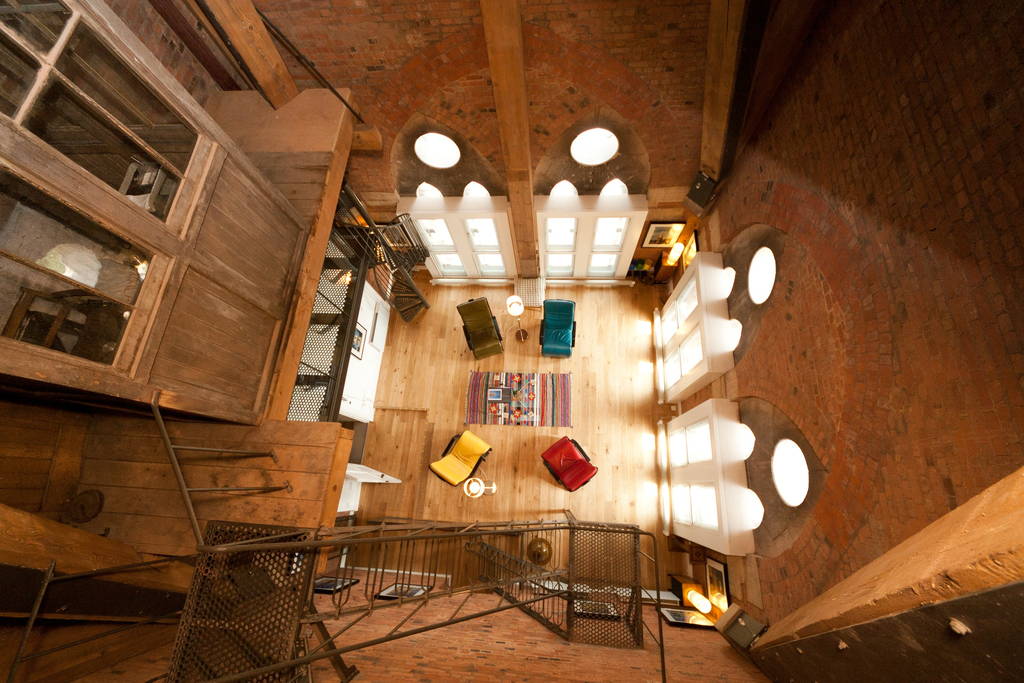 Nightly rate: $169
Location: London, U.K.
One of London's most unique places to stay is tucked away inside the massive clock tower atop the Victorian-era St. Pancras International Station. The private guest suite is part of a larger two-bedroom apartment and comes with its own bath, kitchen, and living area, as well as stunning city views. And of course, it's convenient for transit.
4. Dog Bark Park Inn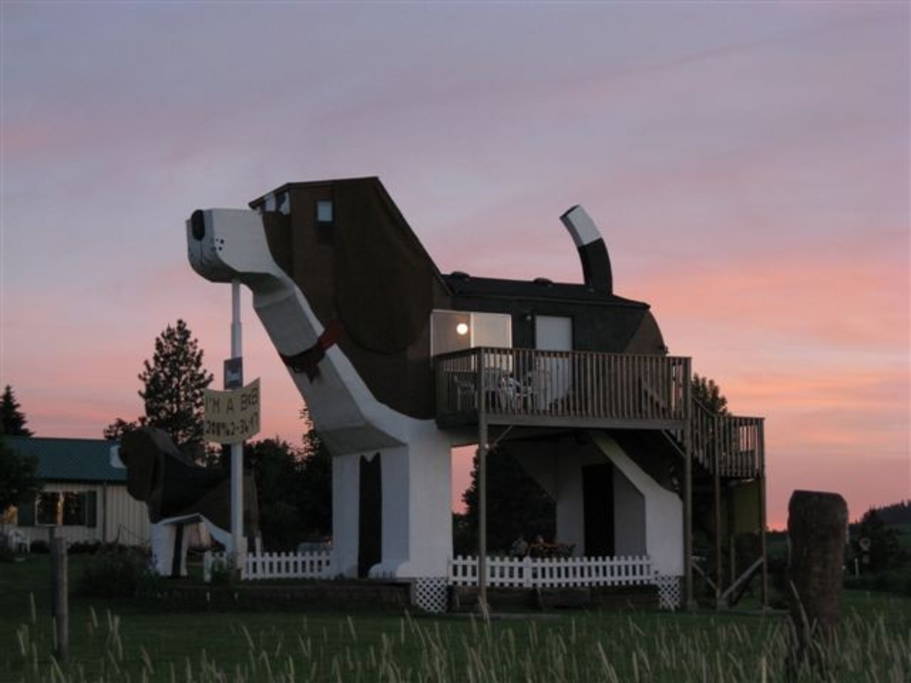 Nightly rate: $132
Location: Cottonwood, Idaho
Dog lovers will definitely want to check in to this quirky, one-unit stay in Cottonwood, Idaho. The house — which is shaped like a giant beagle — sleeps four and is close to recreational areas like the Hells Canyon Gorge on the Snake River. The unique building is owned by a pair of chainsaw artists who specialize in creating canine sculptures. Dogs, of course, are welcome.
5. Camp Wandawega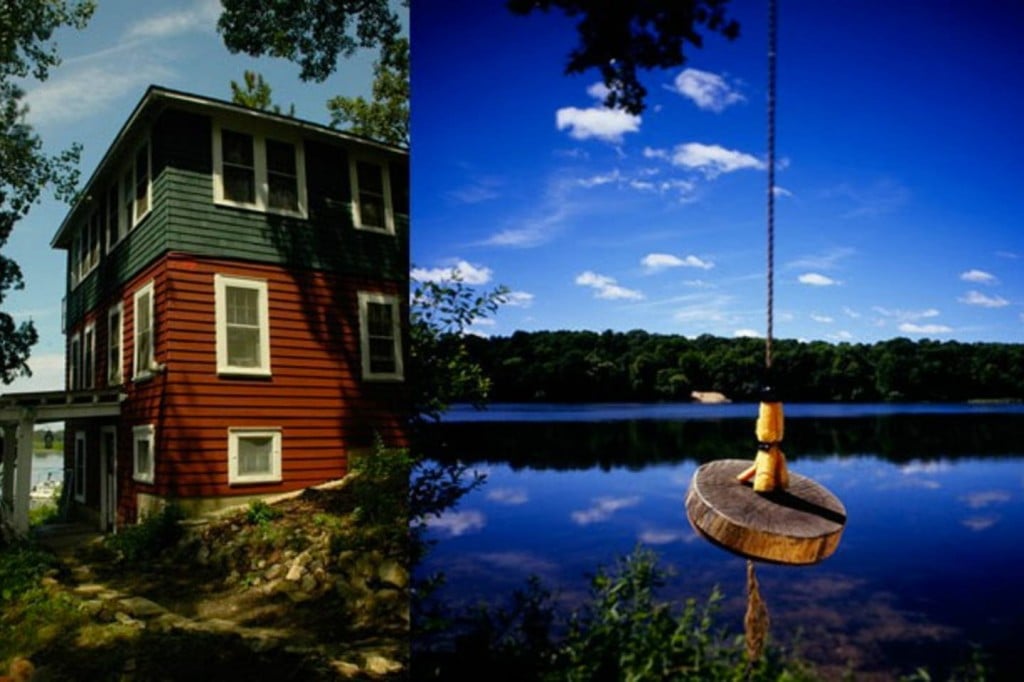 Nightly rate: $550
Location: Elkhorn, Wisconsin
Longing for the quintessential summer camp experience? Camp Wandawega in Elkhorn, Wisconsin, delivers, with rustic cabins decorated with vintage touches and a full slate of back-to-basics camp activities, like canoeing, archery, and shuffleboard. (It doesn't hurt that the place looks like it could be the set of a Wes Anderson film.) The camp mainly caters to large groups seeking private retreats, but you can also book a stay in this three-bedroom cabin (which sleeps five), depending on availability. A 12-person bunkhouse and two adjoining cabins are also available for rent.
Follow Megan on Twitter @MeganE_CS.
More from Culture Cheat Sheet: