Overnight Oats Recipes That Make Breakfast Super Easy
Alarm clock blaring, you stumble out of bed and make your way to the kitchen to prep your crucial cup of coffee. If you're lucky, along with that java, you'll toss together a bowl of dry cereal with milk and call it breakfast. But if you've fallen victim to the snooze button, there's a good chance you're going to skip breakfast entirely.
By now you're probably sick of hearing the tired anecdote: "Breakfast is the most important meal of the day." But as cliché as it may be, this kernel of wisdom couldn't be more true. WebMD says eating breakfast boosts your metabolism, helps you concentrate during the day, and gives you the strength and endurance you need to excel with exercise. And when it comes to breakfast, the best food you can choose is oats. They'll keep you full and fueled all day thanks to the ample amounts of fiber in this health food. Plus, oats have been shown to reduce the risk of heart disease, colorectal cancer, and high blood pressure. Despite the obvious health gains — cooking up a big bowl of oats every morning (no, instant packets don't count) isn't always a reality with your time-sensitive schedule.
The solution? Overnight oats! This nutritious meal is prepped the night before and takes just a few minutes to compile. Then, in the morning, all you have to do is pull your pre-made oat concoction out of the fridge and voilà! You have a no-fuss healthy breakfast. You could keep things super simple by combining equal parts oats and liquid (milk, almond milk, water, etc.) or you could try one of these seven delicious, yet still easy, recipes.
1. Flax and Blueberry Overnight Oats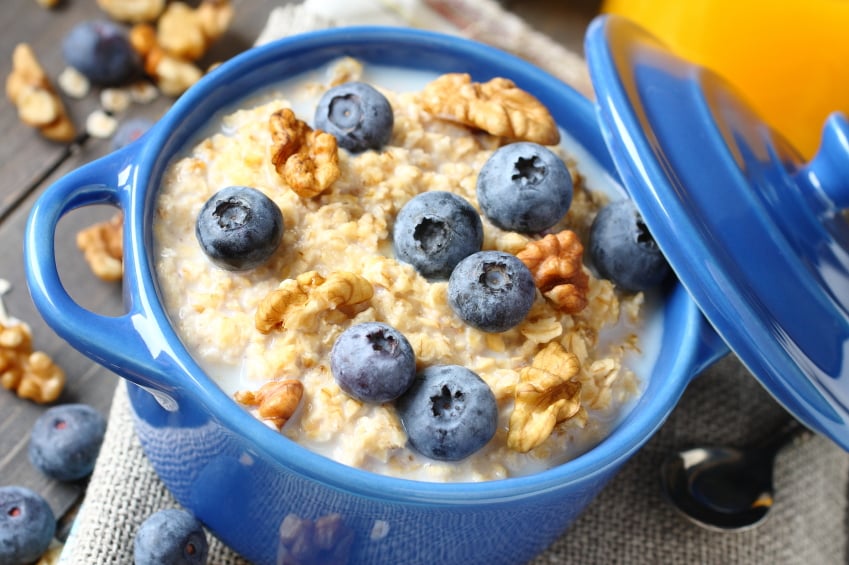 For simple, yet uber-healthy overnight oats, go for this flax and blueberry recipe from Pinch of Yum. By combining the omega-3s of flax seeds, antioxidants of blueberries, and all the benefits of the oats themselves, you'll begin your day feeling ready to take on the world.
Ingredients:
½ cup rolled oats or quick oats
⅔ cup water
½ cup lowfat vanilla yogurt
1 tablespoon flaxmeal
1 baby pinch of salt
Topping ideas: blueberries, pecans, brown sugar
Directions: Combine all ingredients in a jar or other individual-serving container without stirring. Refrigerate overnight. In the morning, stir well to combine. Add the toppings of your choice.
2. Pumpkin Pie Overnight Oats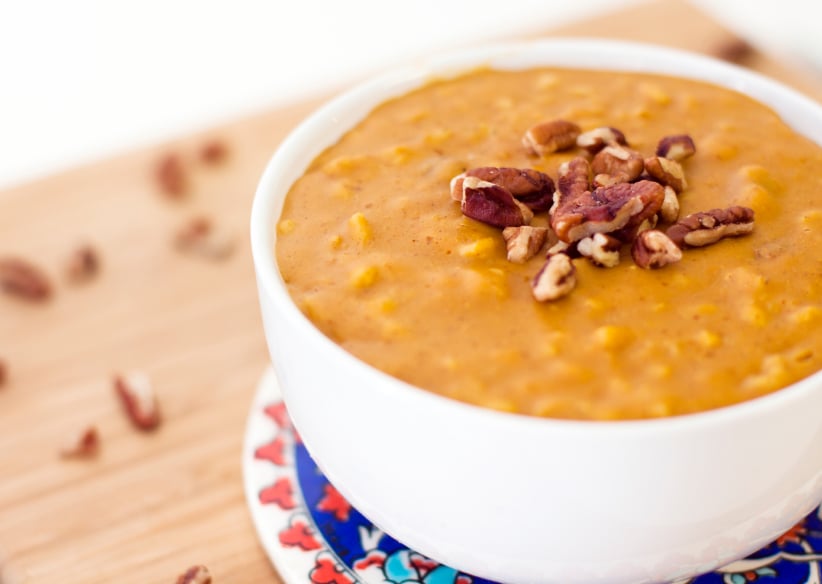 Move over pumpkin spice lattes (admit it, you've indulged in one at some point), and bring on PopSugar's pumpkin pie overnight oats! This simple and healthy oats recipe will keep you full and satisfied all day, even though you'll feel like you just indulged in a giant piece of pumpkin pie for breakfast. To add some extra nutrition, toss a banana or some flax seeds into your oat mixture. You won't even taste these healthy add-ons with all the pumpkin spice goodness.
Ingredients:
½ cup almond milk
½ cup rolled oats
1 tablespoon pumpkin puree
1 teaspoon vanilla extract
1 teaspoon pumpkin pie spice
Pepita seeds, to garnish
Directions: Mix all the ingredients together, except the pepita seeds, in a glass jar. Stir well, cover, and refrigerate overnight. The next morning, remove it from the fridge, top it off with your seeds, and enjoy.
3. Overnight Chocolate Chia Oat Pudding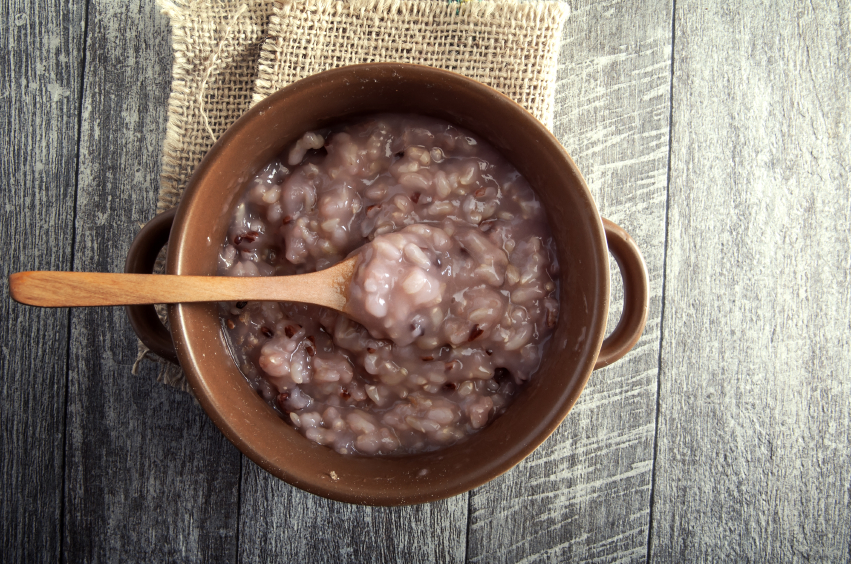 Breakfast or dessert? To Her Core's recipe for chocolate chia oat pudding definitely could've fooled us. But with minimal sugar and tons of nutrients, this variation of your simple overnight oats is a great way to start the day. Plus, if you're craving dessert later in the night, break out the leftovers. These oats are sure to leave you feeling satisfied.
Ingredients:
1 small, ripe banana
2 tablespoons raw cocoa powder
2 tablespoons sweetener, such as honey or maple syrup
2 tablespoons water
½ cup rolled oats
3 tablespoons chia seeds
1.5 cups full-fat coconut milk
Directions: In a small bowl, mash banana with sweeter and cocoa. Stir in the oats, chia seeds, and then the milk. Transfer to serving container snad refrigerate overnight. To serve it warm, add jars to a saucepan in the morning and cook, stirring occasionally, until heated through, about 5 minutes. If needed, stir in a bit of water to loosen.
4. Carrot Cake Overnight Oats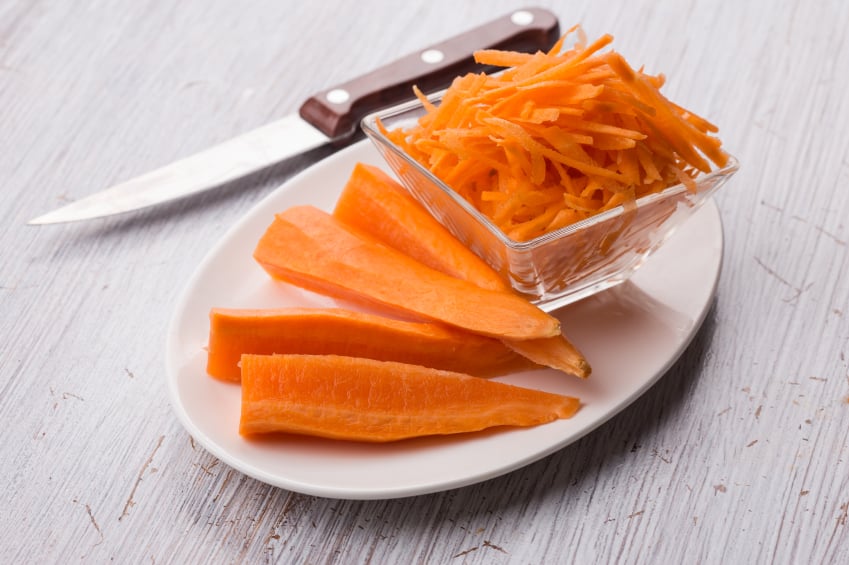 For something a bit more savory (who are we kidding, this is still dessert inspired), stir up Dashing Dish's carrot cake overnight oats. It's a piece of cake to make (and tastes like one too) but it will only cost you 265 calories per serving! And with a whopping 23 grams of protein, you'll stay fueled all day long.
Ingredients:
¾ 

cup unsweetened almond milk
½ cup plain low-fat Greek yogurt
½ cup grated carrots
¼ teaspoon salt (or to taste)
½ teaspoon cinnamon
½ teaspoon apple pie spice
2 tablespoons baking stevia (or ¼ cup sweetener)
1 cup old-fashioned oats
¼ cup protein powder (or additional oats)
Directions: In a small bowl, combine all ingredients and mix well. Divide between two small bowls, cups, or jars. Cover and refrigerate overnight. To serve warm, microwave for about 30 seconds to 1 minute. Serve topped with garnishes like nuts, spices, and Greek yogurt.
5. Coconut-Cardamom Vegan Overnight Oat Parfait with Blueberry Chia Seed Jam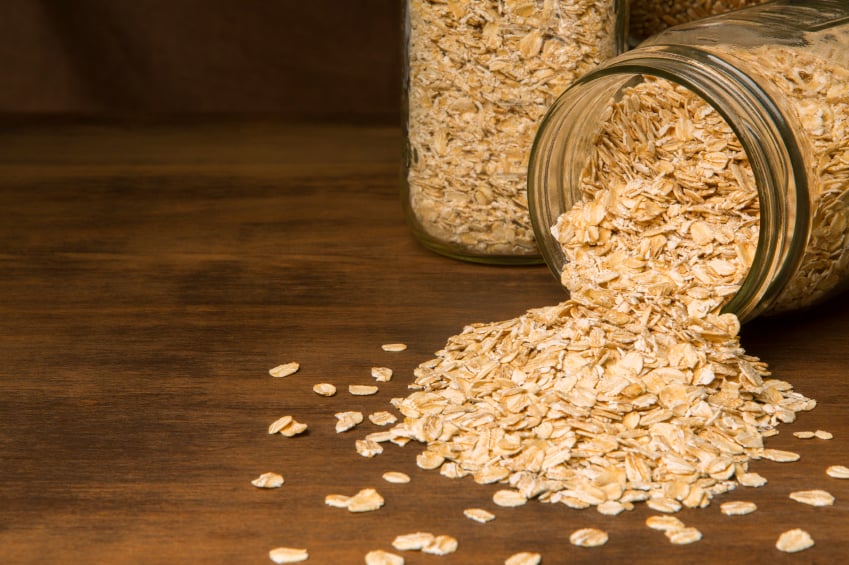 If you're feeling extra fancy, you could go for this unique take on overnight oats from Oh She Glows. Even if you're not a vegan, you'll want to eat bowl after bowl of this tasty take on breakfast. Plus, with all of the healthy ingredients it packs into one dish, you have our full permission to down these oats for breakfast, lunch, dinner, and even dessert.
Ingredients:
Blueberry Chia Seed Jam
550 grams frozen blueberries (about 4 cups, plus 2 tablespoons)

¼ cup pure maple syrup, or to taste

Dash fine sea salt

3 tablespoons chia seeds

1 teaspoon fresh lemon juice, or more to taste
Vegan Overnight Oats
1 (15-ounce) can full-fat coconut milk

1 cup rolled oats

3 tablespoons chia seeds

1 tablespoon pure maple syrup

½ teaspoon ground cardamom , or more to taste

¼ teaspoon cinnamon, or more to taste

1 to 2 small ripe pears, diced (for layering)
Directions:  Combine blueberries and maple syrup in a saucepan with a pinch of salt. Set over medium-high heat and simmer for about 8 to 10 minutes, until slightly reduced. Add 3 tablespoons chia seeds and stir until combined. Continue to simmer, stirring frequently, for 8 to 15 minutes longer, until you reach a jammy consistency. Remove from heat and stir in the lemon juice.
Transfer the mixture to a bowl, uncovered, and chill until cold. Alternatively, put the jam in the freezer, uncovered, for 45 to 60 minutes, stirring every 15 minutes.
In a medium bowl, stir together coconut milk, oats, chia seeds, maple syrup, cardamom, and cinnamon until combined. Cover and chill for 1 to 2 hours or overnight. Stir to combine before using. Serve with jam and pears.
6. Peanut Butter Overnight Oats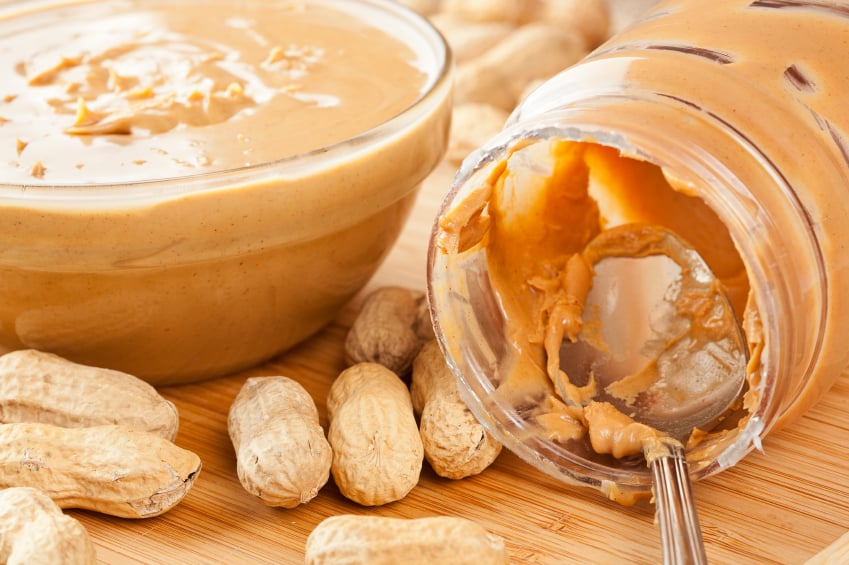 What could be wrong with some more peanut butter in your life? (The answer is absolutely nothing!) Try Minimalist Baker's version of overnight oats, guest starring your favorite nutty friend. For an added bonus, toss some strawberries into the mix, for a tasty take on PB&J.
Ingredients:
Oats
½ cup unsweetened plain almond milk
¾ tablespoon chia seeds
2 tablespoons natural salted peanut butter or almond butter
1 tablespoon maple syrup
½ cup gluten-free rolled oats
Toppings
Sliced banana, strawberries or raspberries
Flaxseed meal or additional chia seed
Directions: Combinealmond milk, chia seeds, peanut butter, and maple syrup in a bowl and stir to combine. Add oats and stir to combine, making sure oats are fully moistened. Cover and refrigerate overnight. Serve with your choice of toppings.
 7. Tropical Overnight Oats
Make every morning a vacation with this tropical take on overnight oats, via Iowa Girl Eats. Chowing down on a bowl of mango and banana oatmeal will take the troubles out of your morning and grant you a few moments of paradise. Plus, this recipe incorporates Greek yogurt as its dairy base, which will give you the protein boost you'll need to maintain your energy as well as your good mood.
Ingredients:
¼ cup old-fashioned oats
1 Pineapple-flavored Greek Yogurt
Splash of skim milk
1 banana
1 chopped mango
Sliced almonds
Directions: Mix together oats, yogurt and milk and leave to sit for about 20 minutes or chill in the refrigerator overnight. Serve topped with banana, mango, and almonds.