7 Paleo Recipes That Make a Delicious and Healthy Breakfast
Do you subscribe to the paleo diet? If so, meal planning can be tough, and breakfast is especially difficult, as many consumers enjoy cereal and oats for their morning meal, and if not those, bagels and baked goods. But luckily, a little planning goes a long way, and today we're highlighting seven paleo breakfast recipes that will make your morning that much easier (and tastier). These are the best breakfasts that you should prepare if you want to eat like a caveman but enjoy a delicious first meal, too, and the recipes yield products that are both delicious and nutritious. Say goodbye to processed carbs and hello to wholesome, hearty eating.
1. Paleo Pancakes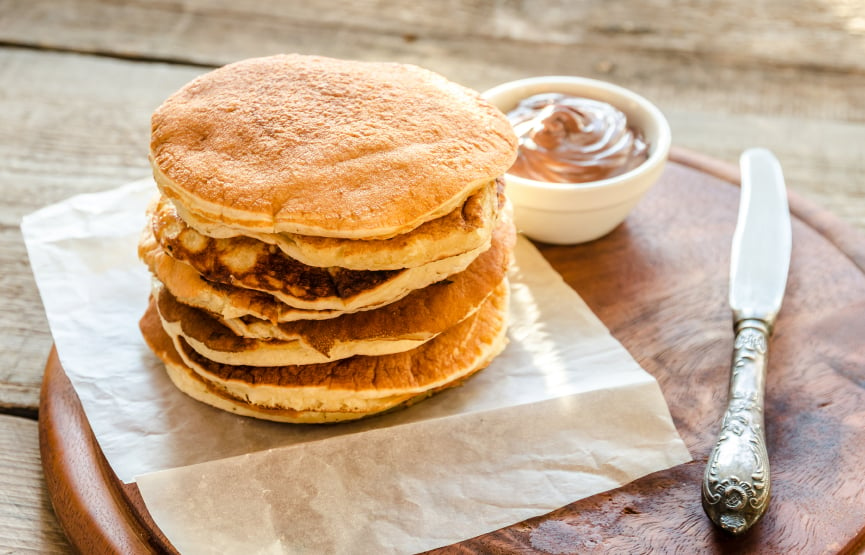 Just because you're paleo doesn't mean you can't enjoy pancakes, and this recipe from A Spicy Perspective proves it. These hot cakes are made of just 3 ingredients — bananas, coconut flour, and eggs — and they take just minutes to prepare. Naturally sweetened from the bananas, you can enjoy these pancakes with a syrup or on their own, and they taste especially good with a sprinkle of fresh fruit on top. Get these while they're hot!
Ingredients:
3 large ripe bananas
6 eggs
⅓ cup coconut flour
Coconut oil for frying
Directions: Preheat a non-stick skillet over medium heat. Place the bananas, eggs, coconut flour, and 2 pinches of salt in the blender. Puree until smooth. The batter should be thick but pourable. If it seems thin, add 1 to 2 more tablespoons of coconut flour.
Brush the skillet lightly with coconut oil. Pour in a 3-inch circle of batter. Shake the skillet gently to spread the batter into a 4-inch circle. Cook for 2 to 4 minutes until the bottom of the pancake is golden-brown and the edges are firm. Flip gently with a flexible spatula, and continue cooking another 2 to 4 minutes. If the bottoms turn dark, lower the heat a little.
2. Easy Breakfast Bake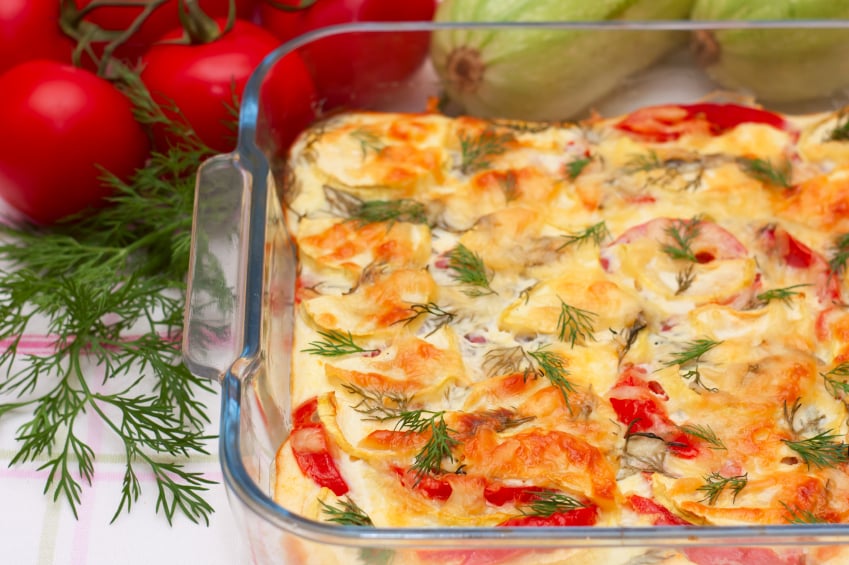 For a breakfast you can make on Sunday and enjoy all week long, try this Breakfast Bake from PaleOMG. It's packed with good-for-you ingredients that will keep you full for the morning and beyond. Enlisting sweet potatoes, eggs, sausage, and spinach, this Breakfast Bake is all about healthy fats, fiber, and protein, and that nutrition profile paired with its taste makes the morning meal truly irresistible.
Ingredients:
2 tablespoons oil or butter of choice, melted
1 large sweet potato or yam, diced
½ teaspoon fine sea salt
1½ pounds breakfast sausage
½ yellow onion, diced
2 cups chopped spinach
10 eggs, whisked
½ teaspoon salt
½ teaspoon garlic powder
Directions: Preheat oven to 400 degrees Fahrenheit. Grease a 9-by-12 baking dish. Toss diced sweet potatoes in fat, and sprinkle with salt. Place sweet potatoes on baking sheet, and bake for 20 to 25 minutes, until soft. While sweet potatoes are cooking, place a large sauté pan over medium heat. Add breakfast sausage and yellow onion. Cook until no pink remains in meat.
Place meat mixture in baking dish, add sweet potatoes and spinach, then add eggs along with salt and garlic powder and mix until well combined. Place in oven, and bake for 25 to 30 minutes, until eggs are set in the middle.
3. Paleo Baked Eggs in Avocado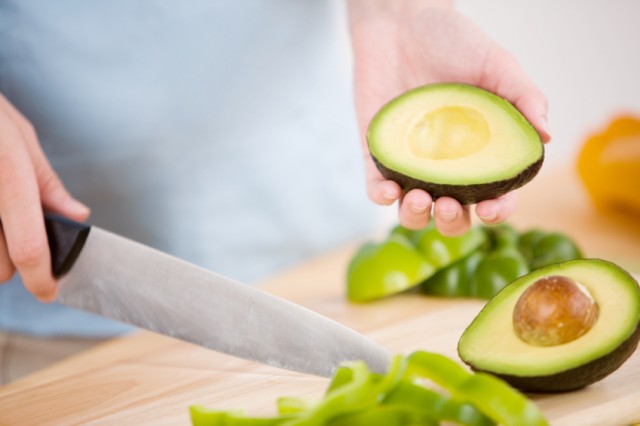 Those on the paleo diet often complain that they get sick of eggs, but that's why it's important to consistently introduce new recipes to your recipe arsenal. For example, this food formula featured on All Recipes takes a tried-and-true breakfast of baked eggs and gives it a twist. Enter: Baked Eggs in Avocado — a dreamy combination of healthy fats and omega-3s. Instead of having your eggs with toast, bake them in creamy avocado halves. The breakfast is satiating, satisfying, and sophisticated.
Ingredients:
2 small eggs
1 avocado, halved and pitted
2 slices cooked bacon, crumbled
2 teaspoons fresh chives
1 pinch dried parsley
1 pinch sea salt and ground pepper
Directions: Preheat oven to 425 degrees Fahrenheit. Crack the eggs into a bowl, being careful to keep the yolks intact.
Arrange avocado halves in a baking dish, resting them along the edge so avocado won't tip over. Gently spoon 1 egg yolk into the avocado hole. Continue spooning egg white into the hole until full. Repeat with remaining egg yolk, egg white, and avocado. Season each filled avocado with chives, parsley, sea salt, and pepper.
Gently place baking dish in the preheated oven, and bake until eggs are cooked, about 15 minutes. Sprinkle bacon over avocado.
4. Paleo Pumpkin Spice Muffins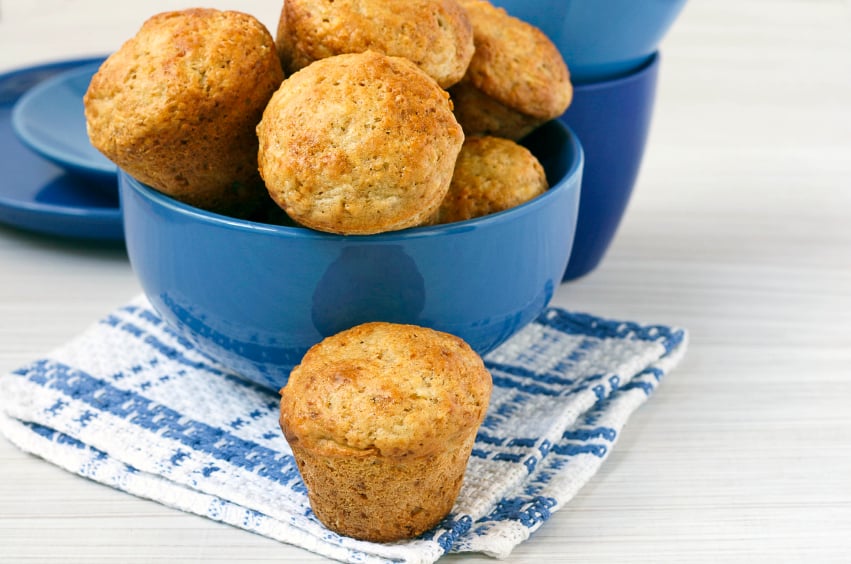 Who says you can't enjoy baked goods when you're on the paleo diet? This recipe from Detoxinista proves the naysayers wrong. Preheat the oven, and prepare these Paleo Pumpkin Spice Muffins. They are made of coconut flour, eggs, pumpkin puree, and warming spices, and they are best served with a pat of butter.
Ingredients:
¾ cup coconut flour
½ cup pumpkin puree
¾ cup maple syrup
6 eggs
1 teaspoon ground cinnamon
½ teaspoon ground ginger
¼ teaspoon ground cloves
¾ teaspoon baking soda
1 teaspoon apple cider vinegar
Directions: Preheat the oven to 350 degrees Fahrenheit, and line a standard muffin tin with 12 parchment or silicone baking cups. In a large mixing bowl, combine all of the ingredients, and stir well with a whisk to break up any clumps.
Divide the batter into the 12 baking cups, then bake at 350 degrees Fahrenheit for 25 to 30 minutes, until the edges are golden and the centers are firm. Allow to cool in the pan for 10 minutes, then transfer to a wire rack to cool completely. Store the muffins in a sealed container in the fridge for up to one week or in the freezer for up to 6 months.
5. Paleo Oatmeal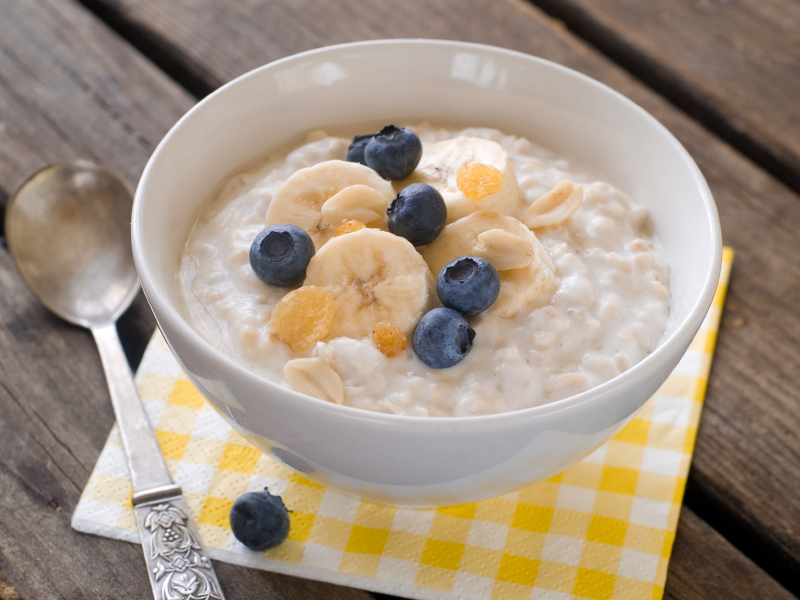 Here's another breakfast that people don't realize those on the paleo diet can enjoy. Oat-free oatmeal might sound like an oxymoron, but it's a morning meal that fills consumers up and helps them go all morning. Instead of enlisting rolled oats in your oatmeal bowl, Empowered Sustenance has a recipe using coconut milk, coconut flour, and a banana or egg. The toppings are then up to you. This tropical oatmeal recipe will help you eat paleo without going nutty.
Ingredients:
½ cup full-fat canned coconut milk plus ¼ cup water
3 tablespoons coconut flour
2 tablespoons finely shredded coconut
1 pastured egg or ½ banana, mashed for egg-free option
Oatmeal toppings of your choice
Directions: In a small saucepan, mix together the liquid, coconut flour, and shredded coconut. Bring to a boil, cover, reduce heat to low, and simmer for 2 to 3 minutes. Stir halfway through.
Off the heat, crack the egg into the saucepan, and whisk quickly to prevent the egg from scrambling with the heat. Then, return to the heat, and stir until thickened, about 2 minutes.
6. Paleo Hummus Omelette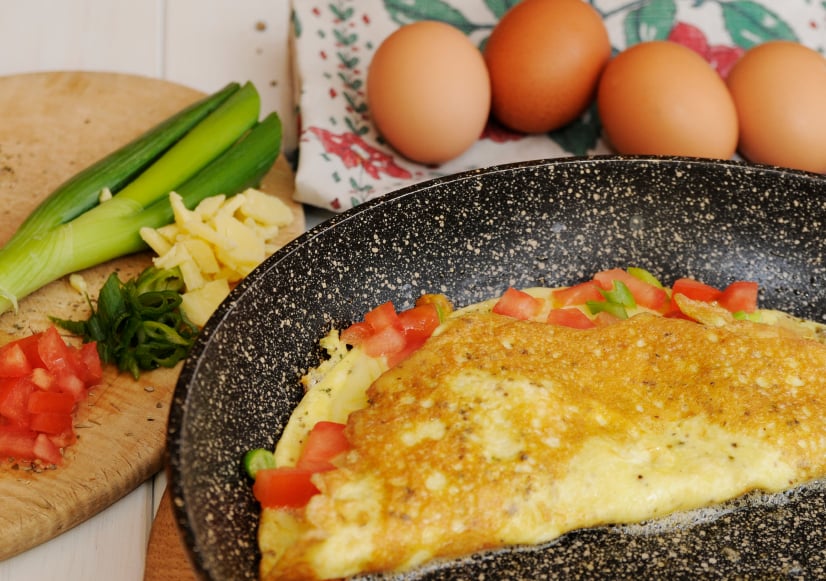 Back to the eggs, we come to this Paleo Hummus Omelette from The Primal Desire. With this recipe, you're getting your protein punch first thing in the morning. The omelette is packed with bacon, tomatoes, spinach, avocado, and a thick layer of hummus, and those ingredients will help you stay satiated and satisfied all morning. The Primal Desire even has a recipe for Homemade Paleo Hummus you can easily whip up at home. Bon Appetit!
Ingredients:
3 to 4 slices bacon
2 to 4 tablespoons Paleo Hummus
2 to 3 eggs
¼ to ½ cup spinach
1 green onion
½ avocado
½ cup cherry tomatoes
Salt and pepper to taste
Directions: In a mixing bowl, crack eggs and beat with a fork until uniform consistency. Season with salt and pepper.
Over medium heat, cook bacon to desired crispiness in a non-stick frying pan. Remove bacon from heat, and place on paper towel to absorb excess grease. Leave a very thin layer of bacon fat in the pan. Add spinach, stirring often. The spinach will wilt quickly, at which point, remove from pan and set aside.
Turn temperature up to medium-high. When hot, pour in egg mixture. If eggs are too thick and liquidy on top when base of eggs are cooked, use spatula to lift edge of cooked eggs and allow uncooked portion to flow underneath. Allow to cook until almost solid, then flip to cook other side.
When cooked, remove from heat, plate, spread a thick layer of Paleo Hummus on one half, cover in spinach, avocado, cherry tomatoes, the majority of the green onions, and cheese. Then fold the other half over top. Sprinkle with green onions. Serve with bacon and fruit.
7. Paleo French Toast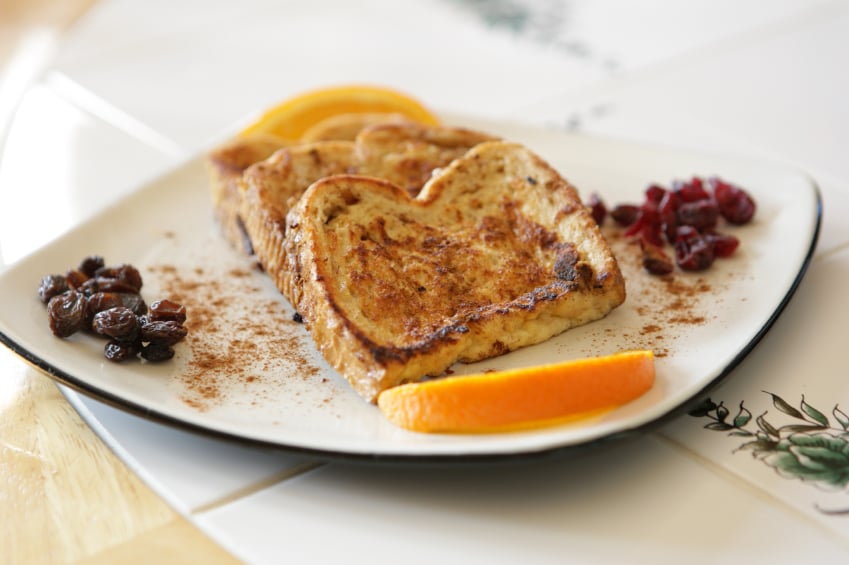 Feeling ambitious? It's time to go big or go home with breakfast. This Paleo French Toast from Primal Palate proves you can eat paleo while also still indulging in your favorite morning meals. Paleo bread is available in stores, but it can be expensive, so follow this formula for making your own sweet bread, and then get ready to fry up your homemade toast. Paleo french toast is the perfect comfort food to enjoy on a slow weekend morning, and it'll help you get your french toast fix. This recipe serves 4 to 8.
Ingredients:
7 whole pastured eggs
½ cup coconut flour
½ cup organic palm oil shortening, or coconut oil
¼ cup raw honey
3 teaspoons pure vanilla extract, divided
½ teaspoon baking soda
1 teaspoon lemon juice
⅛ teaspoon himalayan pink sea salt
2 tablespoons coconut milk
1 tablespoon organic coconut oil
Directions: For sweet bread base: Whisk eggs, then add in vanilla, lemon juice, honey, softened coconut oil, coconut flour, baking soda, sea salt. Line a 8-inch square casserole dish with parchment paper, then spoon in the bread batter. Bake at 350 degrees Fahrenheit for 25 minutes. Test with a toothpick, bake a few minutes longer if needed.
Let cool. It will be delicate when still hot. You can set it in the fridge to chill faster, or just let it cool on the counter. Store in the fridge overnight, if made a day ahead.
When ready to eat and make egg batter: Once fully cool, cut the coconut cake/bread into 4 equal-sized squares. Then slice each of those squares the opposite way, to create 2 slices of "bread." You will end up with 8 slices of bread in total.
Whisk together 2 eggs, coconut milk, and vanilla extract to make an egg batter. Next, dredge the bread squares in egg batter, and soak up the egg batter into each side. Melt oil in a pan or on a griddle, over medium heat. When the oil is hot, pan fry the toast on each side for few minutes, until nicely golden brown. Top slices of french toast with real maple syrup, homemade low carb berry sauce, and/or coconut whip.
More from Culture Cheat Sheet:
Want more great content like this? Sign up here to receive the best of Cheat Sheet delivered daily. No spam; just tailored content straight to your inbox.