7 Sophisticated Cocktail Recipes Every Stylish Man Needs to Know
After a certain age, cocktails that are equal parts soft drink and bottom-rung alcohol just don't make the cut. Most guys have an eye-opening moment with one specific drink, like a Manhattan or Tom Collins, which can change his entire perspective on what it means to go out for a drink. These beverages are meant to be sipped rather than slammed, so you actually develop a taste for quality spirits.
Not every guy loves the bar scene, though. Trying to grab a seat during happy hour is impossible for one person, let alone a group of friends. With some basic tools, a few choice bottles, and some simple recipes, you can craft quality drinks at home. Learn these seven cocktails, and your living room will become the classiest bar in town.
1. French 75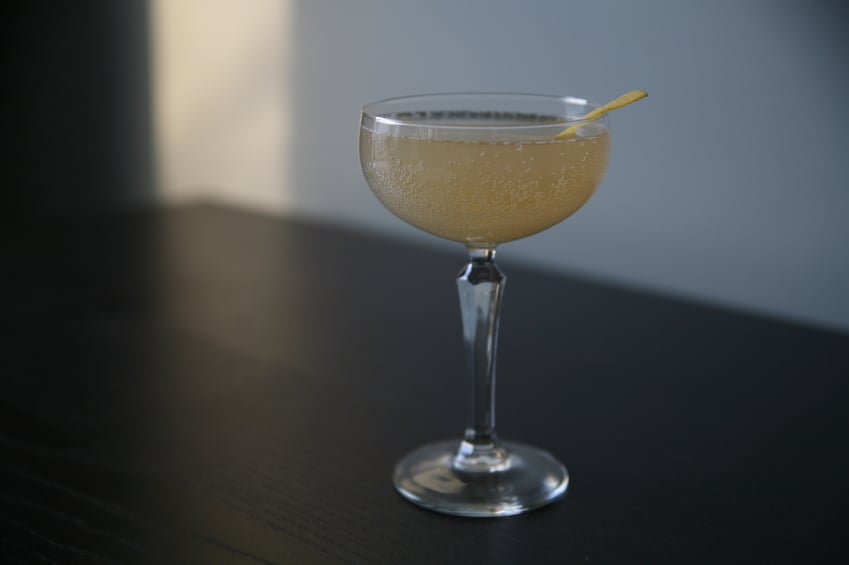 Talk about a drink with history. The first written recipes for this cocktail date all the way back to 1927 featuring champagne and cognac. But similar drinks made with gin in place of cognac were common even before that, leaving many unsure of which spirit to choose. While either will work, we like Saveur's classic recipe featuring cognac. Make this with your next brunch, and you'll never mix another mimosa.
Ingredients:
3 ounces champagne
1 ounce cognac
1 ounce fresh lemon juice
¾ ounce simple syrup
Lemon twist
Directions: Fill a glass with ice and add champagne. Stir cognac, lemon juice, and simple syrup together in a dry shaker. Pour over champagne. Garnish with a lemon twist, and serve.
2. Manhattan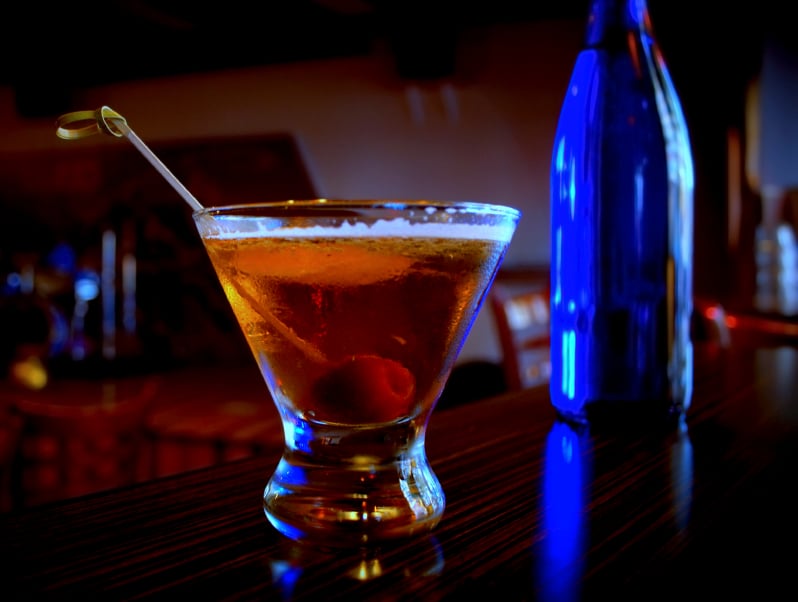 There's been a huge push to bring back classic cocktails in the last few decades. The Manhattan is an exception, not because it isn't popular, but because it never really went away. Perhaps it's because bourbon, always a great choice, is the star ingredient. Or maybe it has to do with the association with what many consider to be one of the most glamorous cities in the country. Whatever the reason, it's not in danger of going out of style any time soon. Get a taste of the timeless drink with Michael Symon's recipe, featured on Cooking Channel, and it might become your signature cocktail.
Ingredients:
Ice
2 ounces bourbon
1 ounce sweet vermouth
2 dashes angostura bitters
1 or 2 maraschino cherries
Directions: Fill a glass with ice. Add bourbon, vermouth, and bitters. Stir until chilled, then strain into a cold cocktail glass. Garnish with cherries, and serve.
3. Dry Martini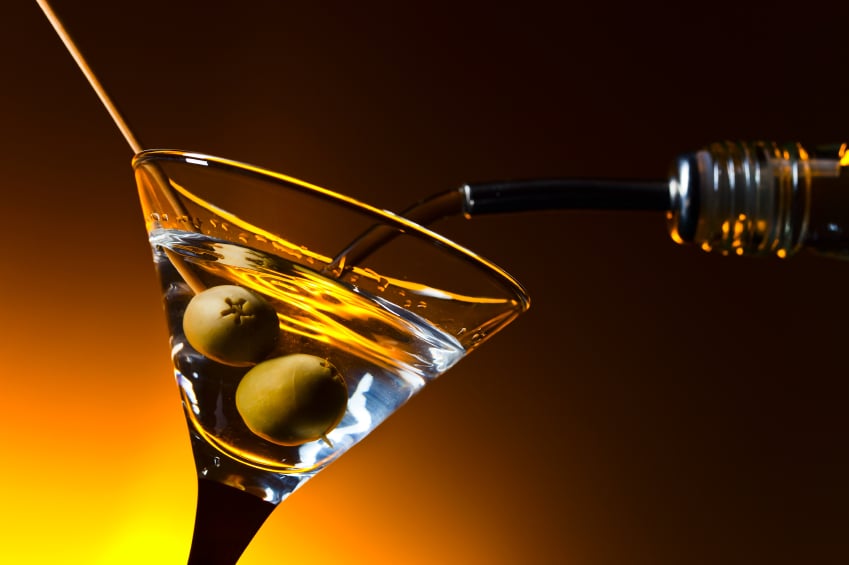 Though James Bond is known for downing his fair share of martinis, he has a distinct preference for ones made with vodka. Unless you specify this is the type of spirit you want, you may find yourself shocked to end up with a drink made with gin. We like this traditional recipe from Epicurious for days that call for something stiff.
If you're more interested in feeling like a world-class spy, it's worth noting Mr. Bond probably wasn't all that wise with his order. According to The Telegraph, shaking rather than stirring results in a cloudy and diluted drink. There's also health to consider. According to research published in the British Medical Journal, the spy is at risk for scores of diseases and an early death thanks to his absurd alcohol consumption.
Ingredients:
Cracked ice
2½ ounces London dry gin
½ ounce dry vermouth
Green olive
Directions: In a mixing glass or cocktail shaker filled with ice, stir gin and vermouth until chilled, about 20 seconds. Strain into a martini glass. Garnish with an olive, and serve.
4. Old Fashioned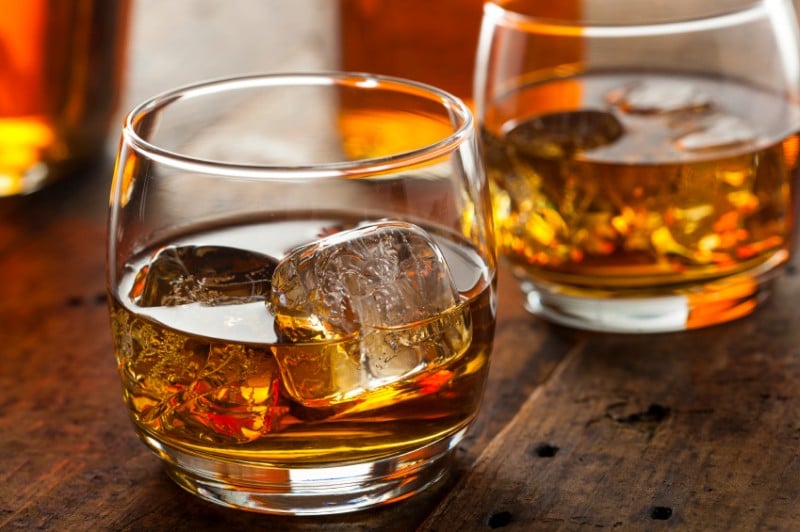 This is another drink that can be somewhat controversial. The debates are usually about whether a true Old Fashioned is made with rye or bourbon whiskey. Frankly, it just doesn't matter that much. Pick whichever flavor profile you prefer: rye for something a bit spicier and bourbon for a slightly sweeter, smoother drink. Mix one up today with Esquire's version.
Ingredients:
1 sugar cube
3 dashes angostura bitters
Club soda
2 ounces rye or bourbon whiskey
Directions: Place sugar cube in an Old-Fashioned glass. Wet sugar cube with the angostura bitters and a splash of club soda. Crush sugar with a muddler or other wooden implement. Rotate glass so sugar and bitters line the glass. Add a large ice cube. Add whiskey, and serve with a stirring rod.
5. Tom Collins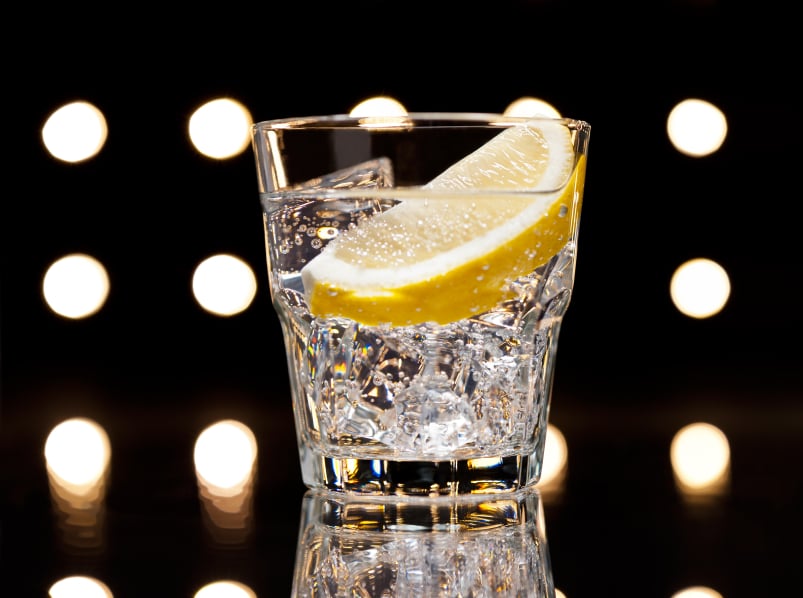 If you're looking for a way to change up your usual gin and tonic, this Tom Collins recipe from Chow.com is a great choice. Though there's sugar, the sweetness is kept in check with a good hit of tart lemon juice. It's a perfect drink for days when you're looking for something refreshing.
Ingredients:
 Ice cubes
2 ounces London dry gin
1 ounce fresh lemon juice
1 teaspoon superfine sugar
4 ounces club soda, chilled
1 thin lemon slice
Directions: Drop a handful of ice cubes into a cocktail shaker. Add gin, lemon juice, and sugar. Shake until chilled, about 15 seconds. Strain into a chilled glass filled with ice. Add club soda and stir briefly. Garnish with lemon slice, and serve.
6. Sidecar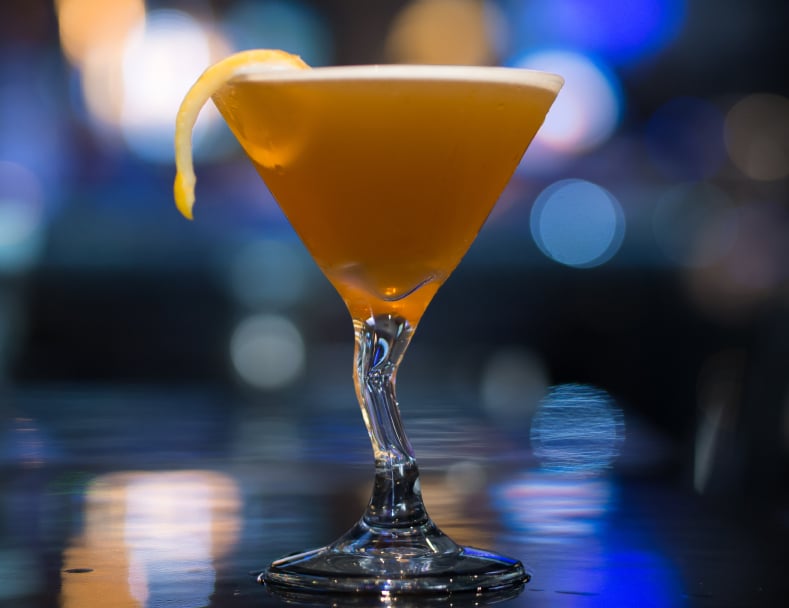 This classic started making the rounds in Europe during the 1920s. Though there are many stories, Paste Magazine shared one about a man who often rode in his pal's motorcycle sidecar. Feeling chilly one day he wanted some Cognac to warm up, but it seemed a bit inappropriate to have something so strong so early in the evening. The bartender added a splash of lemon juice and Cointreau for something a bit tamer. Even if the story's not true, this delicious cocktail is still worth adding to your repertoire. Try this easy method from Serious Eats.
Ingredients:
2 ounces Cognac, Armagnac, or other brandy
1 ounce Cointreau
¾ ounce fresh lemon juice
Superfine sugar
Lemon or orange twist
Directions: If desired, rim glass by running lemon wedge around edge and dipping in a small plate of superfine sugar. Chill.
Combine remaining ingredients in a cocktail shaker filled with ice. Shake until chilled, about 10 seconds. Strain into chilled glass. Garnish with orange or lemon twist, and serve.
7. Daiquiri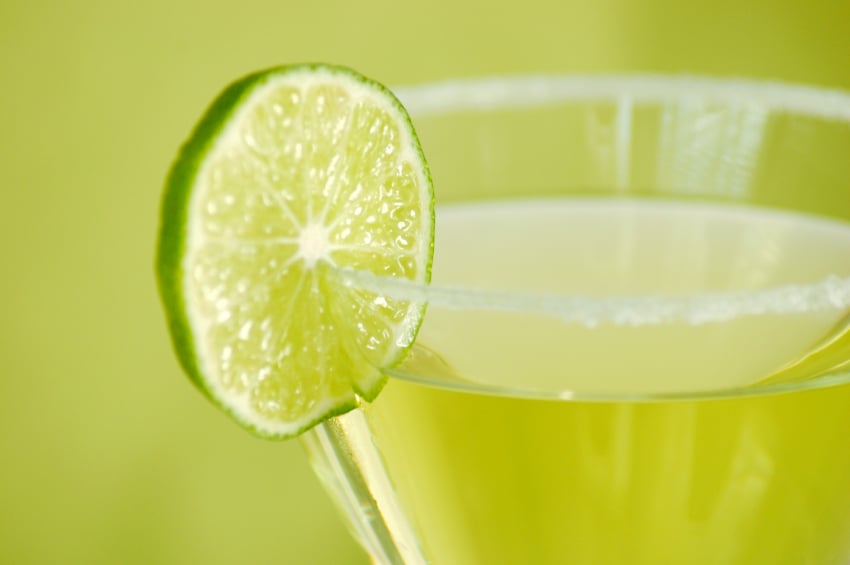 Essentially a grown-up version of limeade, daiquiris are a great choice for guys who like their drinks both sweet and sour. Somewhere along the line, it became popular to change the beverage into a slushy concoction featuring fruit like strawberries. It's too bad, because the classic is so much more refreshing than those sickly sweet drinks. Get back to tradition with Liquor.com's recipe.
Ingredients:
2 ounces dark rum
1 ounce fresh lime juice
1 ounce simple syrup
1 lime wheel
Directions: Add rum, lime juice, and syrup to a shaker filled with ice. Shake until chilled, and strain into a chilled martini glass. Garnish with lime wheel, and serve.
More from Culture Cheat Sheet:
Want more great content like this? Sign up here to receive the best of Cheat Sheet delivered daily. No spam; just tailored content straight to your inbox.