Spicy Chiles That Are Perfect for Healthy Cooking
When it comes to spicy food, you either love it or hate it. Those in favor of heat like using incendiary ingredients both for the flavor and the tongue-tingling effect. Add health benefits to the list of reasons to love spice because capsaicin, the heat-inducing chemical found in chiles, is proving to be a potent ingredient for warding off medical ailments.
Though there's some debate about whether or not chiles can actually boost your metabolism, more and more research is indicating they can be effective ingredients when it comes to weight loss. The reason has to do with capsaicin's ability to promote a feeling of fullness. One 2014 study found those who were given doses of capsaicin during meals were less likely to overeat or eat when they weren't hungry.
Even those who are at a perfectly healthy weight have something to gain from adding an extra dose of heat to their diets. Preliminary studies with rodents have shown capsaicin may reduce the risk of cardiovascular disease. Still other research has linked the spicy compound to improved oral health.
While reaching for your usual hot sauce or a jalapeño at the grocery store will do the trick, there's a whole world of chiles out there. Introduce some new flavors to your cooking with these seven varieties.
1. Hot cherry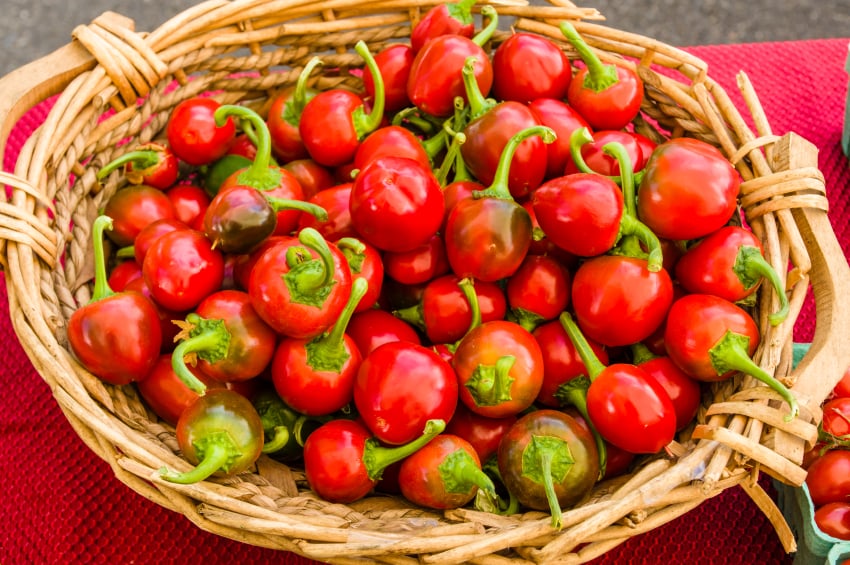 These round chiles are most commonly found already pickled at the grocery store, but you can find fresh if you do a little bit of searching. They have a medium spice level and a fair bit of sweetness, making them incredibly versatile. If you want to pickle them yourself, try Martha Stewart Living's simple method. They're also delicious when roasted, which highlights both the sweetness and the spice. Try Food & Wine's easy recipe.
If you buy already pickled ones, they're fantastic when filled with different meats, cheeses, or even tuna. Try Rachael Ray's peppers stuffed with goat cheese for an easy appetizer.
2. Serrano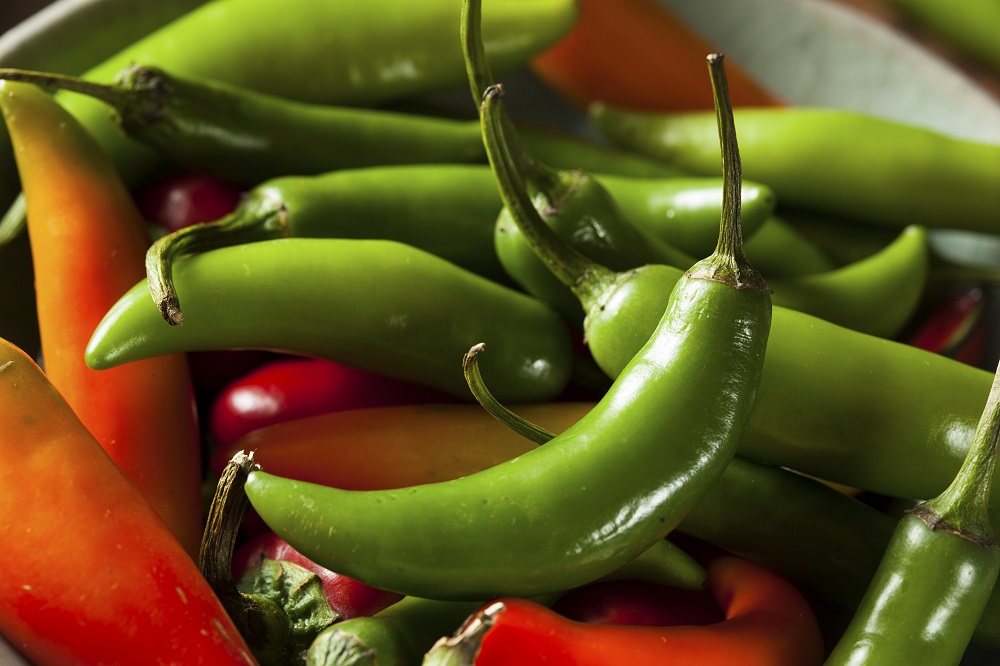 If you typically find yourself adding substantially more jalapeño than recipes call for, it's time to upgrade to serranos. They have a taste that's very similar to the grocery store standard, but they can be quite a bit hotter. According to PepperScale, they typically run about three times as spicy as jalapeños.
Their elongated shape and thin skin make serranos ideal for dishes calling for minced chiles. Think salsas, braises, and sauces. Try Bon Appétit's vibrant salsa or Cooking Light's fiery pesto tossed with chicken and pasta.
3. Thai bird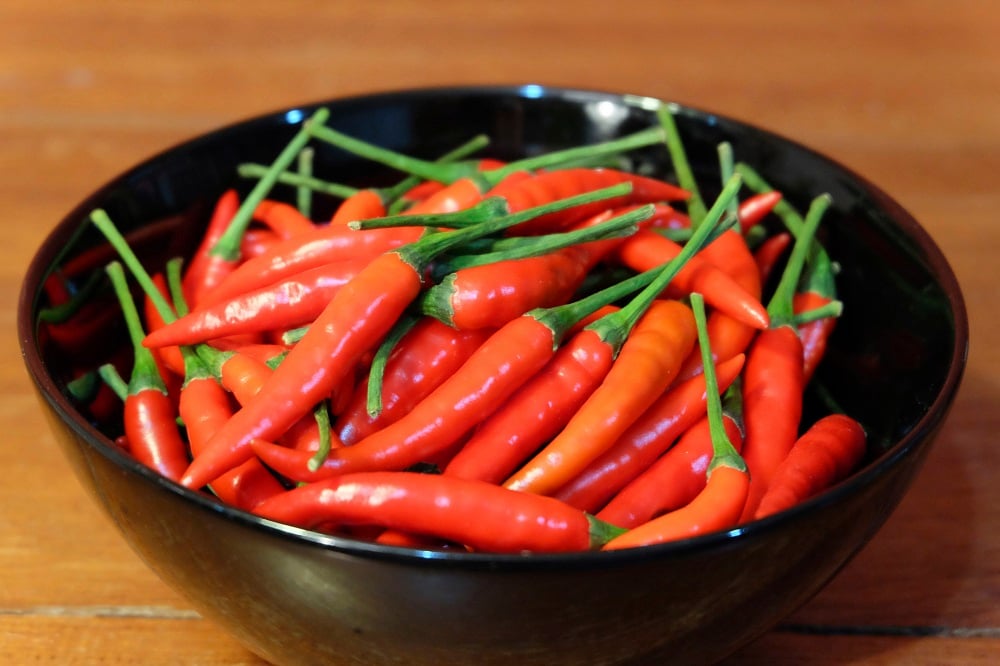 Don't let this chile's small size fool you, it packs a seriously hot punch. They often show up in Southeast Asian cuisine, but BBC reported these chiles actually hail from Mexico. Grind dried chiles into a powder to add some serious kick to rubs for grilled chicken or ribs. Fresh ones go great in stir-frys and noodle dishes. Try Fine Cooking's spicy pork noodles.
4. Chillaca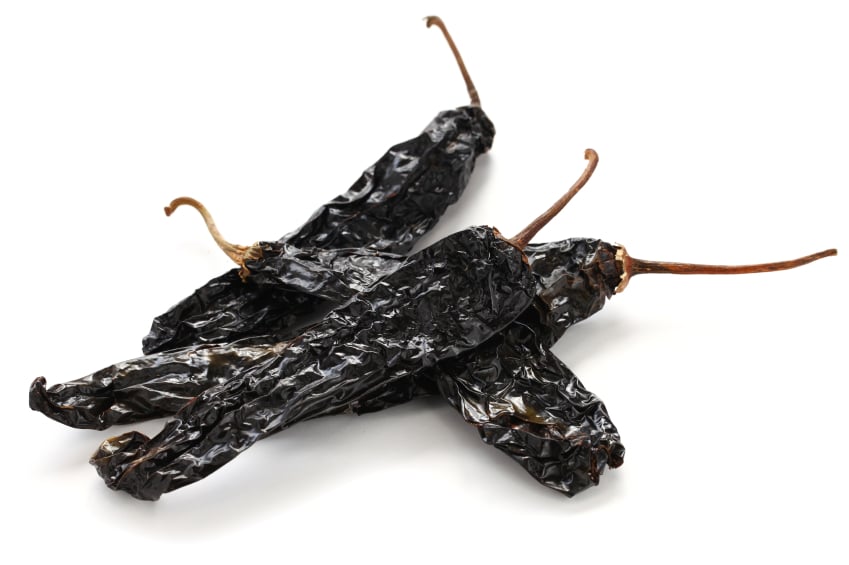 You may not be familiar with this fresh pepper, but you've probably at least hear of it's dried counterpart: the pasilla. OregonLive.com explained, when dried, they have a mild heat and add a complex, prune-like taste to different dishes. Fresh, on the other hand, have a much more vibrant flavor. Pati's Mexican Table described them as meaty, saying they're often cooked and eaten as a vegetable.
If you can get your hands on fresh chiles, try this interesting twist on butternut squash soup from BrokeAss Gourmet. Don't fret if you can only find dried because they're one of the most versatile ingredients in Mexican cooking. Try them in Rick Bayless's grilled asparagus dish.
5. Shishito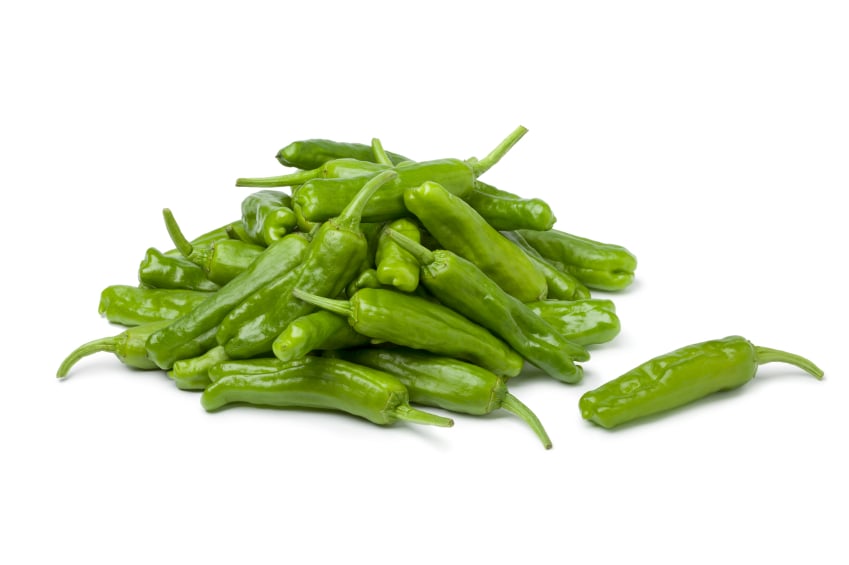 Eating shishitos is like playing a game of Russian roulette with spice. Most of them are relatively mild, but the story goes that one out of every 10 is sizzling. As long as you're not super sensitive to heat, it's more fun than worrisome, which is why so many restaurants are offering up whole-chile preparations. Skip the expensive price tag by making them at home. Try this easy method from The Kitchn.
6. Chile de árbol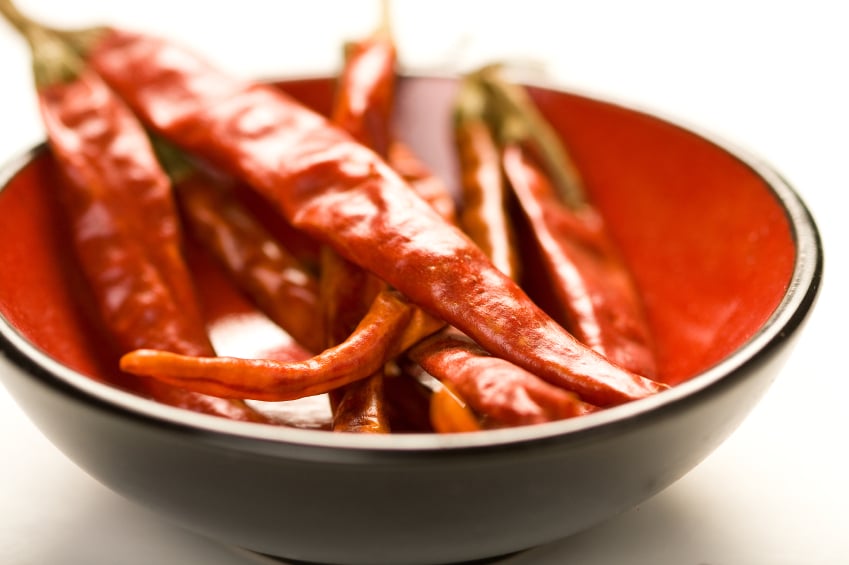 Like Thai chiles, this ingredient's heat more than makes up for its diminutive size. According to Lucky Peach, these dried chiles have a vegetal flavor, tons of heat, and no trace of sweetness. The article said to look for specimens that are still red as ones that are completely brown are past their prime. You can find them whole or powdered, but powder is easier to work with. You can easily break them down them yourself using a coffee grinder. Just don't use the same one you choose for your morning brew or you'll wind up with a seriously spicy cup of Joe.
Salsa is probably the most common way to use these chiles, and it's a pretty tasty way to go. Try Aarón Sánchez's version. If you're in the mood for a hearty meal, try Epicurious's braised pork tacos.
7. Scotch bonnet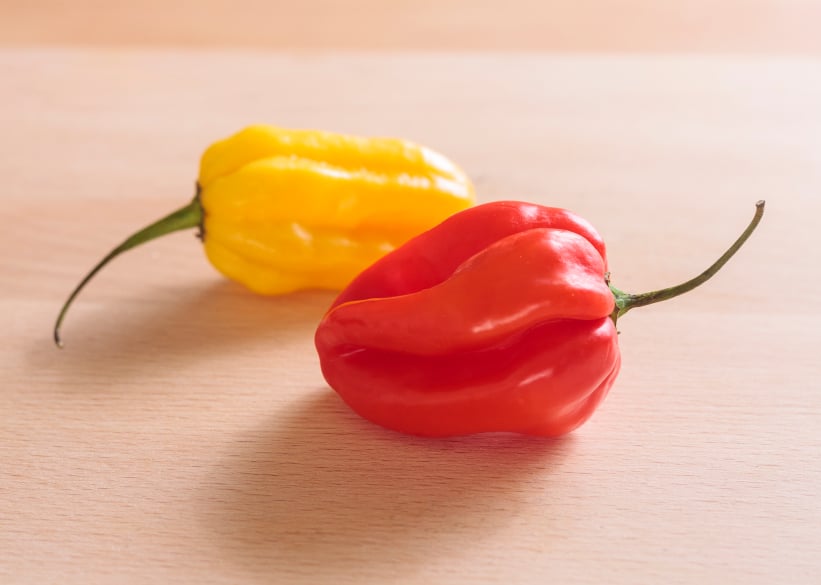 Though they can look nearly identical to habaneros, scotch bonnet chiles are actually a distinct variety. They're also the chile of choice in Jamaica where they're used in sauces and stews. Though they're most known for incendiary heat, scotch bonnets also have a wonderfully fruity flavor. Try a classic jerk chicken with Tasting Table's recipe. Be warned, though, this dish isn't for the faint of heart.
More from Culture Cheat Sheet: