7 Vacations That Won't Break the Bank
When you're eying your pocketbook with travel in mind, you have one of two choices: look into visiting a foreign country with a fantastic exchange rate and buy your plane ticket early, or stick close to home and save on airfare. Both are legitimate solutions to a fiscally limited but still eagerly awaited vacation. Here are a couple of suggestions for where (and how) to make limited funds last on your next break.
1. Thailand
The U.S. dollar to Thai baht is nearly at a 1-to-33 ratio, making American currency a particularly long-lasting and strong one to travel on in that region. What's more, Thailand has a long list of beautiful and unique sources of entertainment that make the country more than a worthwhile visit. It's home to elephant conservation parks, Chiang Mai, and Bangkok, as well as what's known as the Golden Triangle, an area where Laos, Myanmar, and Thailand overlap.
The weather may be hot, but a cheap place on a beach near water (with hammocks) can be shockingly cheap, allowing you to do more and stay longer — plus, the culture and people are unlike anywhere else. The downside to Thailand is, of course, the plane ticket. The money you save once there will certainly help recoup the price, but even so, it is an international flight, and as such, can be a bit pricey. For any international flights, it's always smart to choose the right airline and be careful in planning the right time to buy your ticket. It's not an exact science but certainly one that's at least somewhat predictable.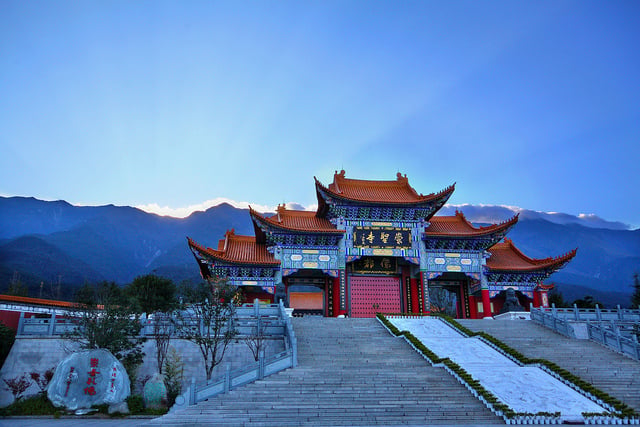 2. China
China is an enormous country, and there's a lot more to see there than simply the Great Wall and Tiananmen Square — not that those aren't worth your time. In a nation that large, you could spend years exploring both the countryside and metropolitan hubs, and the exchange rate is such that you could quite possibly afford to do so.
The summers are very hot, and pollution in city areas is heavy — that said, China is the trip of a lifetime. Nowhere else compares to the utterly amazing collection of technology and cultural street atmosphere. The poverty visible in many areas within the country is much like other developing nations, but in a similar way, that doesn't change what is worth seeing. Airline tickets and visas can both be a bit pricey, and both need to be done ahead of time, but assuming you're willing to plan ahead for the sake of saving money, China is a highly affordable location to travel to and stay in comfort.
3. New Zealand
New Zealand isn't going to be as affordable as other countries, but if traveling in Asia isn't your ideal trip this time around, New Zealand makes a good alternative, with a better exchange rate than a lot of European countries. At present, the U.S. dollar is worth 1.22 New Zealand dollars, compared to 0.74 euros.
Money aside, New Zealand has beautiful countryside and a list of things to see that goes on and on — not to mention the fact that its a major location for extreme sports and hobbies. So if you love skydiving or if paragliding is your passion, New Zealand may truly be the ideal place to head.
4. Mexico
It may seem like a cliche spring break trip for college students, but Mexico is both affordable and reasonably close compared to other countries with comparable exchange rates. On top of that, a trip to Mexico need not be the messy college trip to Tijuana that you always hear about.
The route of resort stays may be simpler, but it will ultimately be more expensive and less interesting than a more local experience. That said, the latter takes a lot more planning to be enjoyable and safe, but a motivated vacationer willing to do a bit of research should be able to tailor a budget and schedule that makes the trip a much better experience.
5. The U.S. coast
For those not quite prepared to foot the bill for a plane ticket out of the country but still hoping for a vacation somewhere beautiful, the United States certainly has plenty to offer, especially if you're interested in a hot sun, beach basking, sea life sort of vacation at the right time of year.
Florida has the Keys, Miami, and is a short hop, skip, and jump away from the Bahamas if you already live there. California has San Francisco's charm as well as fantastic scuba diving with ocean life, including seals, eerily beautiful kelp forests, and with bug catching and spear fishing as possible vacation interests. Then, there's always New Orleans with its fantastic food, wonderful music, and nightlife scene. Finally, Oregon's coastline isn't exactly the place to bask in sun, but it's certainly a great destination for surfers and tide pool waders interested in examining sea stars and sea urchins.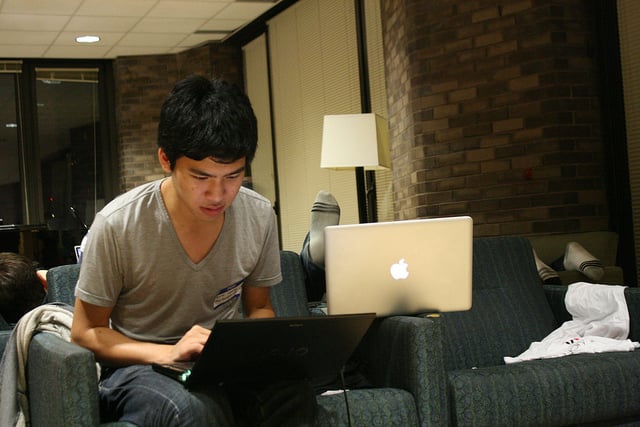 6. Couch surfing
Regardless of whether you plan to travel within the U.S. or go international, couch surfing can be a much more affordable way to do so than staying in a hotel — assuming you don't mind the element of risk. The way couch surfing works is that you make yourself a profile and then send requests for places to stay in whatever area you're headed.
The website allows you to look at reviews of the people you'd stay with, which allows for at least some degree of background checking if you're nervous at the prospect of bunking with a stranger. The upside to couch surfing is that it's free and often allows you to stay places you could never afford otherwise — for instance, directly in a city that would usually be too expensive to get a hotel in.
7. Stay home
Hey, if worse comes to worst, a "staycation" isn't so bad. Rent movies. Pick up a new hobby. Paint that living room you've been meaning to paint for ages and save the money for your next trip. Suddenly, there's time to cook meals, see friends, visit family, garden, or shovel snow out of the driveway.
Pick up a bottle of wine or drive to a local museum; sleep in for once or read something, anything, off your list of must-read books — the options are endless. People often underestimate the power of free time, but suddenly having time on your hands can transform an old place into something with potential.
More from Wall St. Cheat Sheet: