8 Airport and Airline Perks En Route in 2014
Airports and airlines are consistently trying to upgrade their facilities and jets, making them more appealing and comfortable for passengers. Last year brought some great changes — think automated passport kiosks and lounge-like checkpoints — as airports continue to strive for perfection in making for a more comfortable wait pre-flight. Once you're onboard, airlines are also trying to get you to your destination with more personalization and comfort.
With that said, here's a list of eight air-related features you can look forward to in 2014.
1. Airline amenity kits
Many airlines are making a push for high-quality amenity kits in 2014. According to USA Today, United Airlines (NYSE:UAL) recently launched its special-edition amenity kits as part of its "Flyer Friendly" marketing campaign. The kits are available to customers in in United Business.
The rollout features each of United's eight North American hubs: Los Angeles, San Francisco, Denver, Chicago, Houston, Cleveland, New York, and Washington, D.C. The kits are only out for a limited time (until March 1 or while supplies last) and include items such as Philosophy brand skincare products. Conde Nast Traveler writes that many other airlines are also keeping up with the amenity kit trend, including Qantas, Turkish Airlines, Cathay Pacific, and Finnair.
2. Extra comfy premium seating
Hawaiian Airlines is providing Extra Comfort seating, available on North American and international routes operated by its A330 fleet. If you purchase one of these seats, you get more legroom (an additional 5 inches), priority boarding at the gate, complimentary on-demand in-seat entertainment, and a personal electrical power outlet. On an international route? You can expect a souvenir pillow and blanket, as well.
3. Entertainment
Airlines will continue to make a push for electronic incentives to lure passengers. Flying United? Look forward to Microsoft's (NASDAQ:MSFT) Zune, which expands your musical choices, Frommers reports. Sun Country Airlines has digEplayer L7s programmed with 10 Hollywood movies, and AirTran (NYSE:LUV) offers XM Satellite Radio. Are you a DirecTV junkie? JetBlue (NASDAQ:JBLU) has you covered.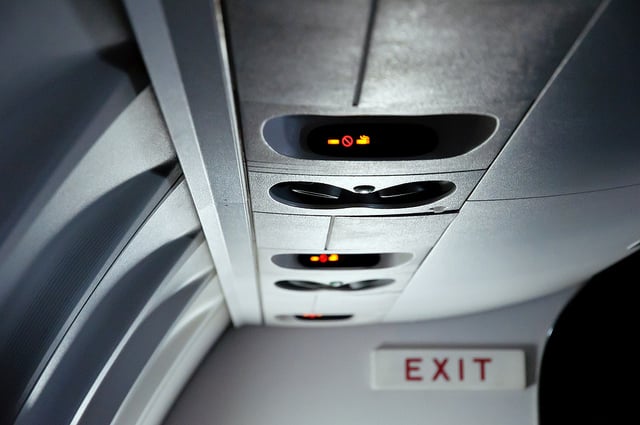 4. All-over makeovers
Through 2016, Delta (NYSE:DAL) will continue to refurbish 225 of its aircraft. According to USA Today, "Improvements will include power at every seat, new slim-line seats with adjustable headrests, updated bathrooms, and more efficient galleys, or kitchens." Wi-Fi will also be provided on all of Delta's domestic flights and will expand to its international fleet by 2015.
5. Continued improvement to lounges and architecture
Travel + Leisure writes that airports will continue to strive to enhance travelers' comfort levels at airports: "Heathrow's Queen's Terminal (T2) will reset the bar for efficiency when it opens in June 2014 with its reconfigured checkpoints (circular conveyor belts!) and central courtyard layout, which puts all gates just a short walk away."
6. Improved food
"These days, we consider ourselves lucky when an airline feeds us. Thankfully, some carriers are even going beyond serving simple meals to incorporate local cuisine and innovative in-flight cooking," writes Frommers. AirBaltic will offer business-class passengers dishes highlighting produce by local Latvian farmers. ANA has a choice of four Japanese-style meals, and Air New Zealand flights let you request eggs, burgers, and even steaks.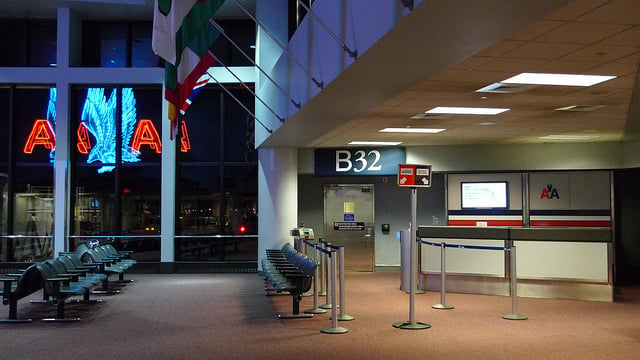 7. Sky nannies
Forget air marshals — how about air nannies? More airlines are realizing happy kids means happy parents, which means a lot of happy passengers. "To help alleviate stress, British Airways feeds kids first on all flights, so they're resting while you're chowing. Gulf Air employs sky nannies to entertain kids on flights to and from Bahrain, the carrier's home base," Frommers reports. Asiana Airlines provides its infant passengers baby seats, slings, and nursing blankets, and expectant moms are given easy access to the bathrooms. Other perks? Some flights will even give out kid packs filled with activities.
8. Better boarding areas
At the end of January, United Airlines opened a newly renovated boarding area at San Francisco International Airport, USA Today reports. In addition to offering 10 gates, it will provide passengers a view of the airfield, a flight deck with an entertainment area, dining options, an interactive children's area and a yoga room.
More from Wall St. Cheat Sheet: