8 Things to Know About the Kilauea Volcano Eruption in Hawaii and How Residents Are Dealing with the Aftermath
On May 3, 2018, the Kilauea volcano erupted, and it has since caused one nightmare after another for residents on the southeastern part of Hawaii's Big Island. Besides dealing with the ash, which is not poisonous, residents have to worry about choking on sulfur dioxide that is coming out of 21 ground fissures the volcano has caused. Keep reading to find out how Big Island folks are dealing with the natural disaster.
1. The crisis isn't over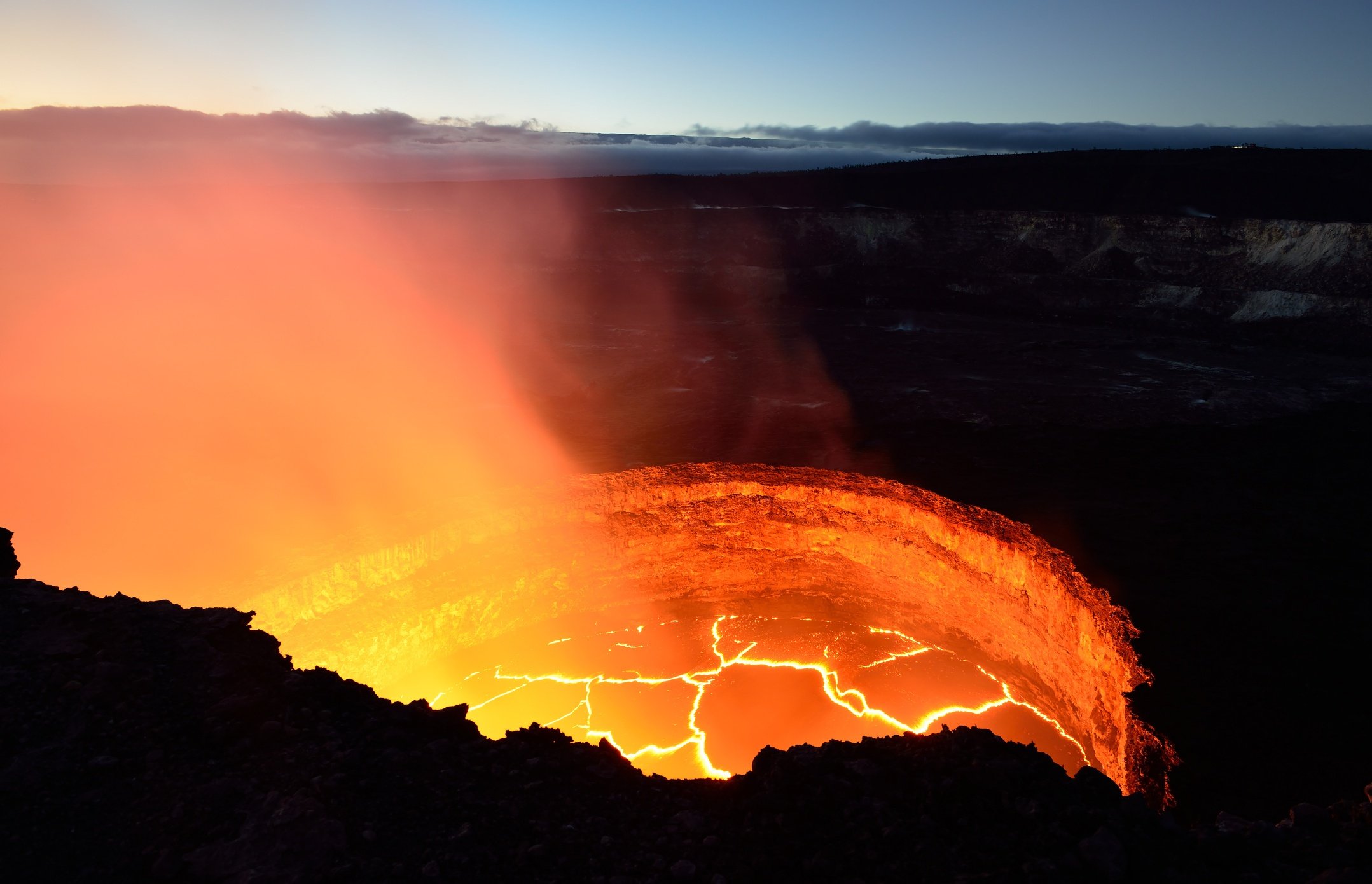 According to CNN, the residents of Leilani Estates on Hawaii's Big Island haven't seen the last of the volcanic eruption's destruction. Lava and hazardous fumes continued to spew for days after the Kilauea volcano erupted, and authorities are asking tourists and sightseers to stay away from the Estates, where lava and fumes are rushing out of huge cracks in the earth.
"Please, the residents of Leilani need your help," said Hawaii Civil Defense said. "This is not the time for sightseeing. You can help tremendously by staying out of the area."
Next: The damage so far
2. The destruction is widespread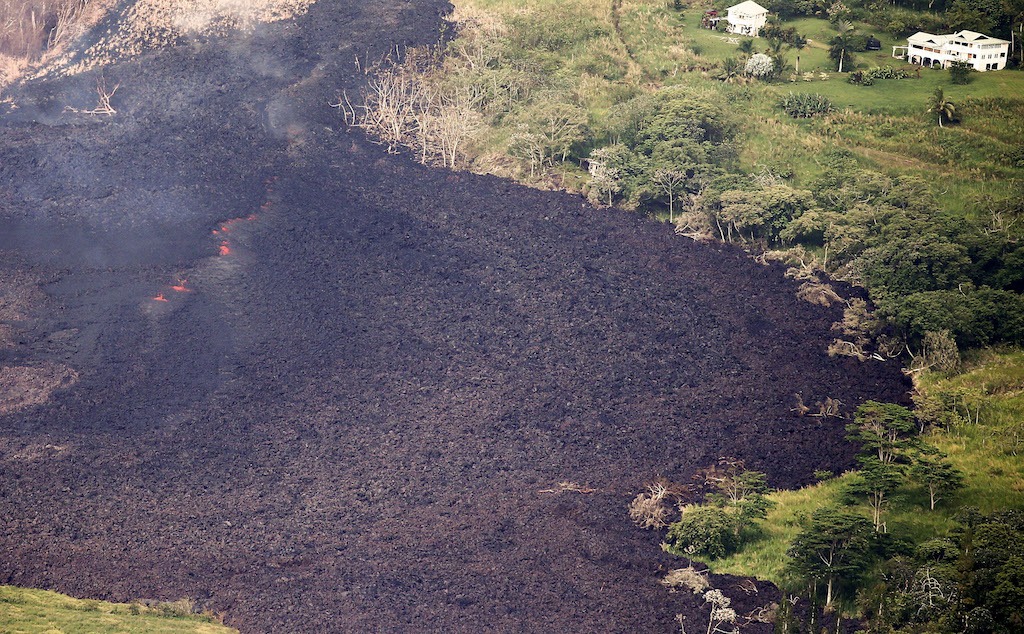 The Hawaii Civil Defense reported that 35 structures, including at least 26 homes, have been destroyed and more than a dozen fissures have formed so far. But typically earthquakes occur after volcanic eruptions, and all 1,700 residents of Leilani Estates, as well as nearby Lanipuna Gardens, were ordered to evacuate. So far, a 6.9 magnitude earthquake happened and there many other smaller quakes on the Big Island.
Next: Residents could return
3. Residents were able to return briefly for crucial items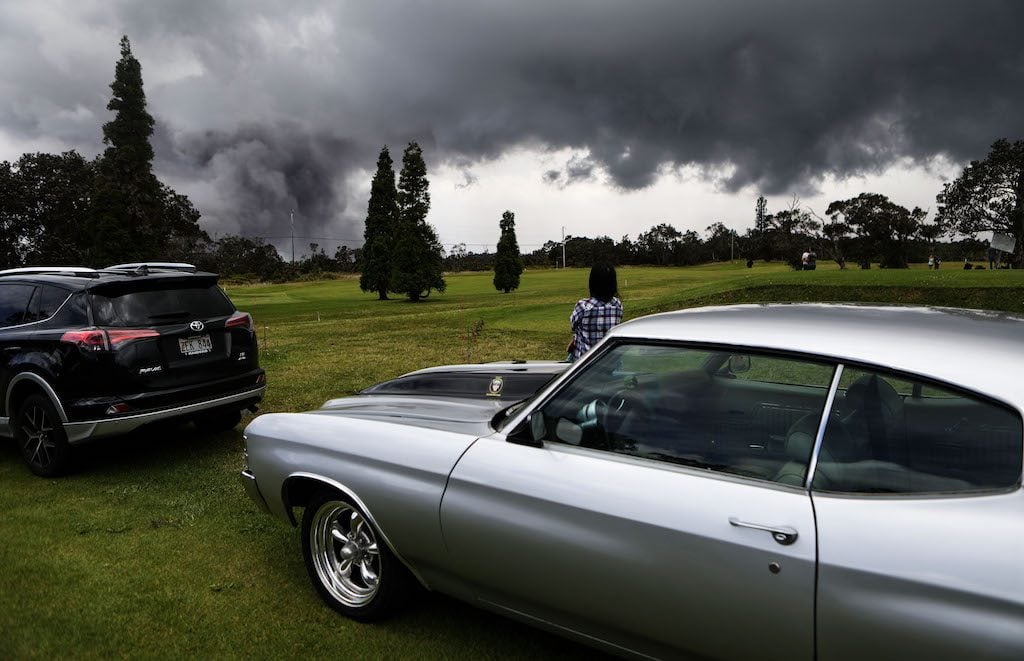 Some Leilani Estates residents were able to return home after they evacuated, according to CNN. If they needed to retrieve pets, medicine, or vital documents, they could get in to secure them. That said, even a quick visit back to their homes was dangerous for residents.
"Please be aware that because of unstable conditions that involve toxic gas, earthquakes and lava activities, lines of safety can change at any time," said Hawaii Civil Defense. "You must be prepared to leave areas if required."
Next: A moment of panic
4. One woman's story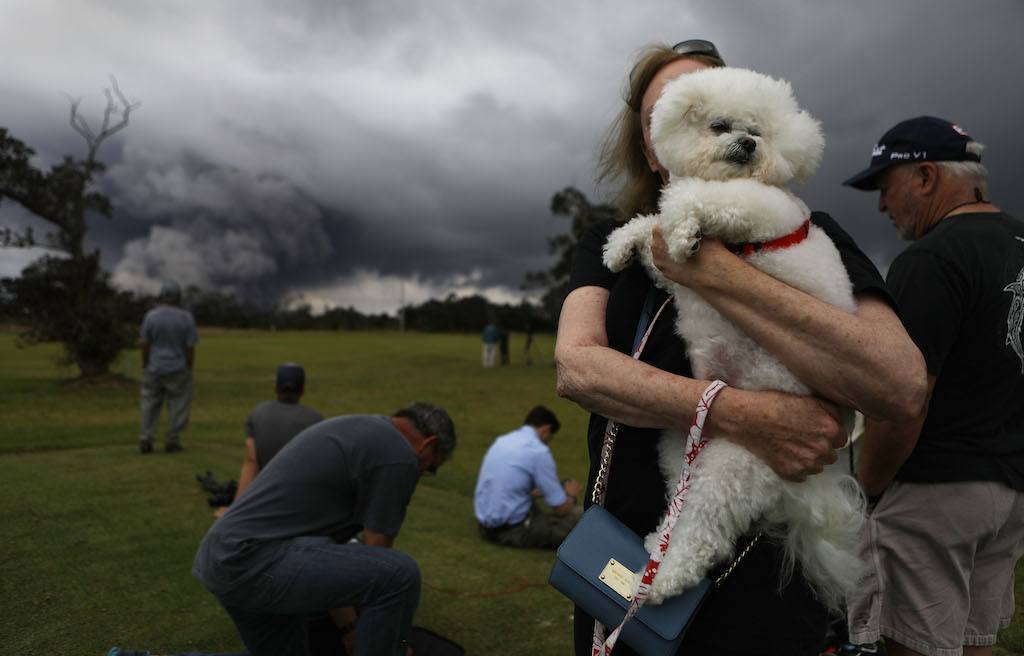 Jordan Sonner bought her property in 2016, knowing the neighborhood sat in the Kilauea volcano's shadow but too excited to be a first-time homeowner to care, according to CNN. Sonner knew the volcano could erupt at any time. But when she heard at work that lava was flowing in her neighborhood, she experienced what anyone else likely would."It was a moment of panic," said Sonner, "because the only thing I knew was, 'lava in Leilani.'"
After Hawaii's false ballistic missile alert in January, Sonner at least got together an emergency plan. "I took that to heart, and I got myself and my dogs prepared just in case something were to happen." She took her packed clothes, dog supplies, and important documents with her — and a necklace from her late father. "I've always said that's the only thing I would run back into a burning building for, barring people and animals," said Sonner. "There wasn't anything that important."
Next: A child's view
5. One family's story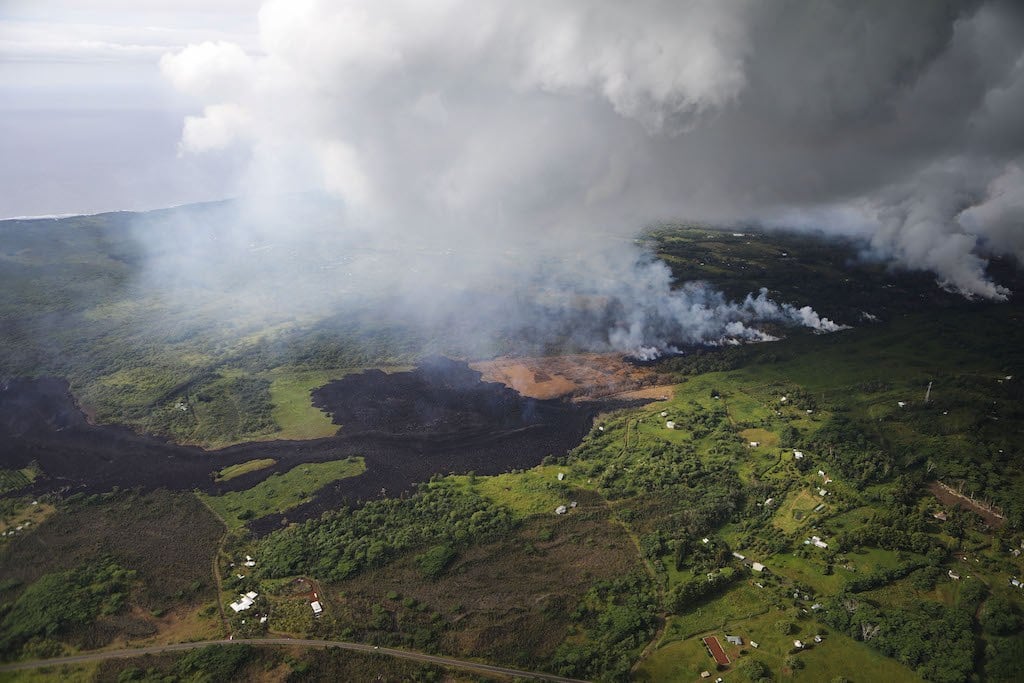 Amber Makuakane, an elementary school teacher, evacuated her Leilani Estates home with her two children, ages 7 and 4, according to CNN. Makuakane wasn't sure when she would be returning.
"I remember when I left and I locked the door, I remember telling myself 'this may be the last time I come back — and if it is, that's OK,'" said Makuakane. When she saw from an aerial video that her home was buried in lava, she was upset about telling the children. "It's really difficult," said Makuakane. "My son asks, 'Mommy, can we go home?'"
Next: Starting over
6. Resident Steve Gebbie has to start from scratch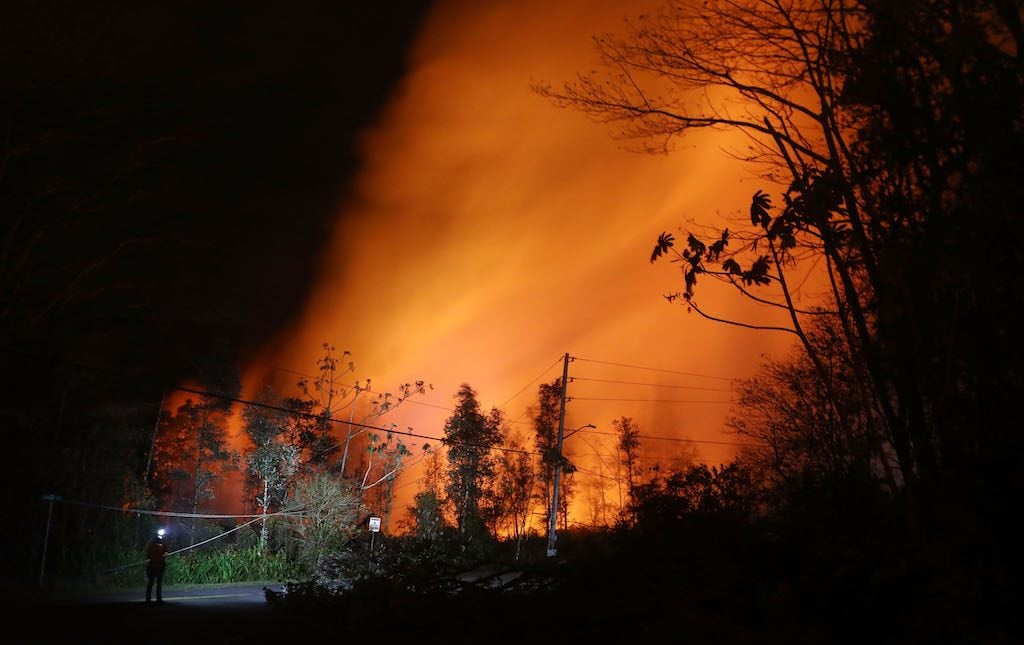 Steve Gebbie stayed home when evacuations were first ordered, but once he saw the lava in the streets near his Leilani Estates home, he knew he had to get out, according to CNN. Gebbie built his house on his own and was planning to retire there, and he had no idea what would happen to his home.
"Now it's trying to figure out what the future brings. … My work. My job. Am I going to have to move to somewhere else on the island?" said Gebbie. "I'd have to start over at age 56. That's concerning."
Next: This resident wishes she could have taken more from her home.
7. One resident left with only the clothes on her back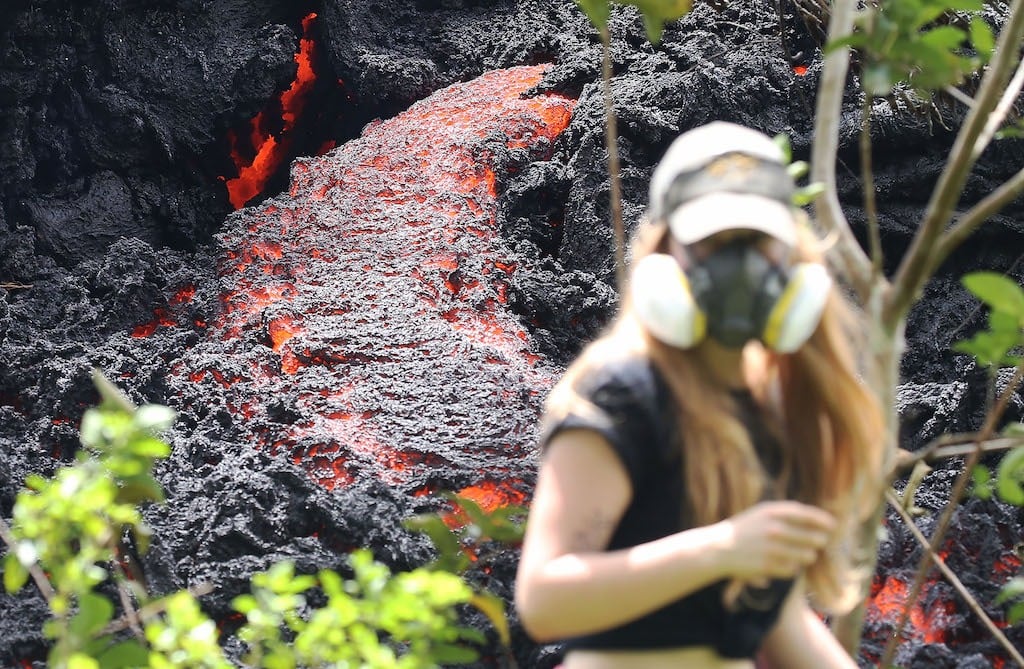 Lanipuna Gardens resident Corey Hale wishes she had been able to get more things from her home in Lanipuna Gardens before she evacuated, according to CNN. In particular, she wishes she had been able to grab a compass that belonged to her great-grandfather.
That said, Hale was lucky to save her life. But she ended up with nothing. "At this point, I've got what I've got on my back," said Hale. "I didn't realize until this morning, I've got one pair of shoes."
Next: What about insurance?
8. Will insurance cover the damage?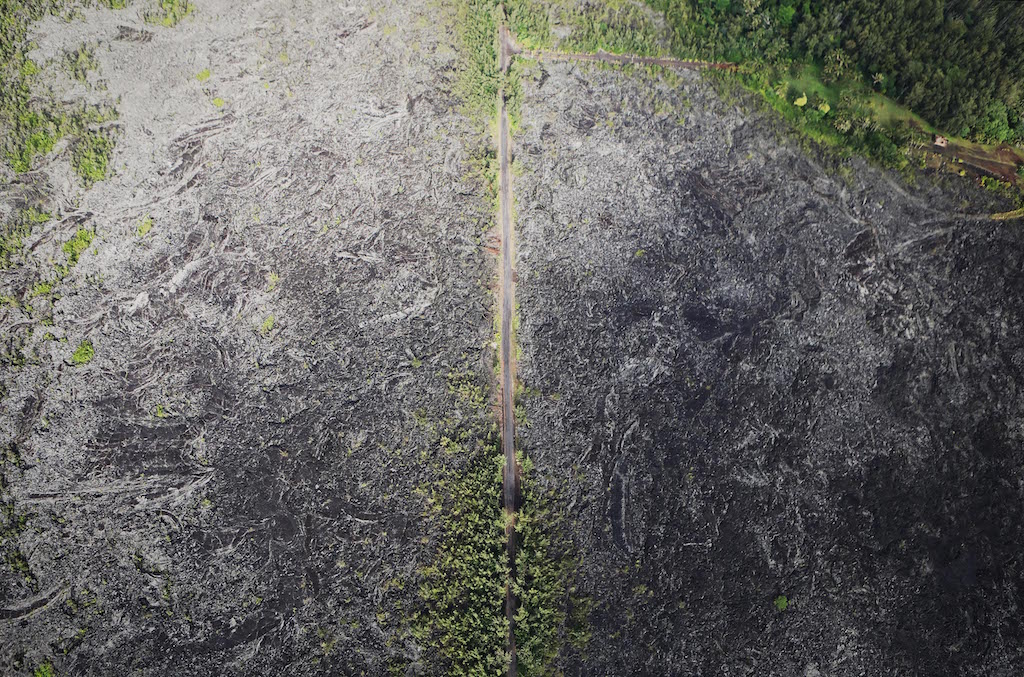 According to CNN, people might — or might not — be covered by their insurance for the damage to their homes. It depends on the actual homeowner's insurance policy — and how the home was damaged. Volcano insurance or lava flow insurance doesn't exist, said Jerry Bump, chief deputy insurance commissioner at the Hawaii Department of Commerce and Consumer Affairs. And the reason it doesn't exist is that volcano eruptions are so infrequent.
If the homes were damaged by lava that caused a fire, they might be covered under a fire peril in a general homeowner's policy, which most people there have. That said, each carrier's policy is different and could be worded with specific exclusions. Even if the policy covers fire damage, however, it won't cover any damage from earthquake damage. And most people in the area don't have earthquake insurance.
Read more: Yellowstone and 9 Other Active Volcanoes That Could Erupt at Any Minute
Check out The Cheat Sheet on Facebook!