A Behind-The-Scenes Look at Republicans Who Have Questioned Donald Trump's Intelligence
Since taking office, Donald Trump has been the source of much talk and scandal, from "friends" and foe. He has had to field gossip right and left and deal with things his friends have said as well as his enemies. One thing Trump can't stand is when anyone questions his intelligence.
No one talks about Donald Trump's intelligence more than, wait for it … Donald Trump. He mentions the fact that he went to an Ivy League college at any opportunity and often boasts about being a "very intelligent person." Clearly, it's important to the president that the nation respects his intellect — and he is sensitive regarding allegations that he's not smart.
Many of Donald Trump's critics have questioned his smarts, and he didn't receive the news very well. Unfortunately, some of those critics belong to his own party — and some are even his cabinet members. Keep reading to find out which Republicans questioned President Trump's brainpower. You'll be shocked at what they had to say.
1. National Security Adviser H.R. McMaster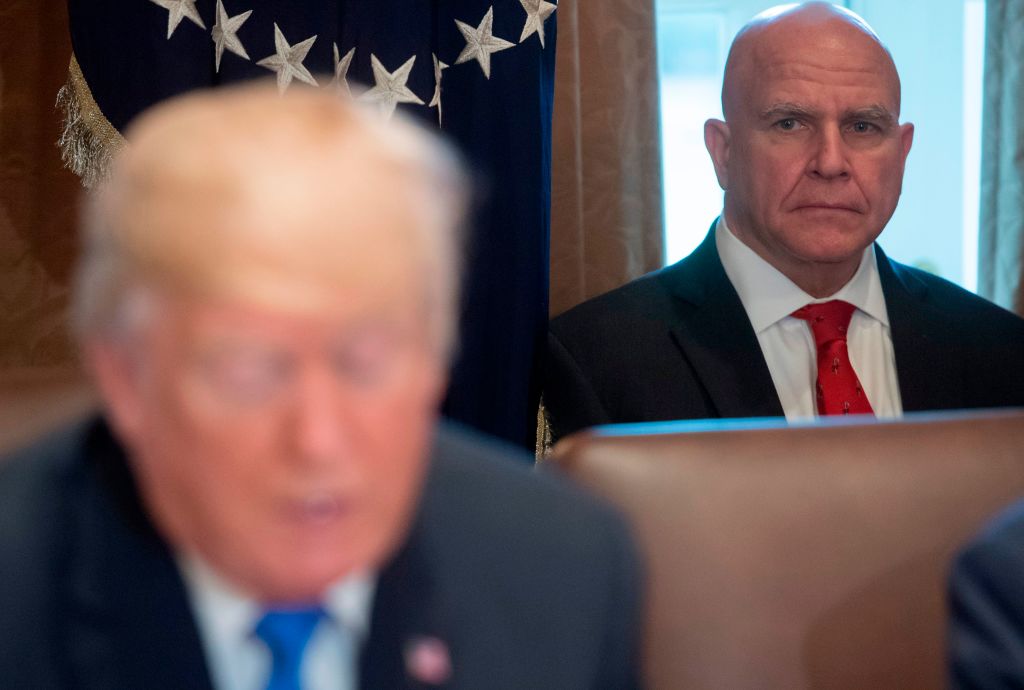 During a private dinner in July 2016, White House National Security Adviser H.R. McMaster had plenty to say about not only Trump, but other senior White House staff members as well. According to BuzzFeed, Oracle CEO Safra Catz allegedly told people that during the dinner, McMaster used the terms "idiot," and "dope," to describe Trump — and said he had the intelligence of a "kindergartner."
In addition, an unknown source reported to BuzzFeed that McMaster had made similar comments to him about Trump's intelligence and told him that, "The president lacked the necessary brainpower to understand the matters before the National Security Council." Oracle, the Trump Administration, and Michael Anton — spokesman for the National Security Council — all denied the comments Catz alleged were said.
Next: Calling the president a moron
2. Secretary of State Rex Tillerson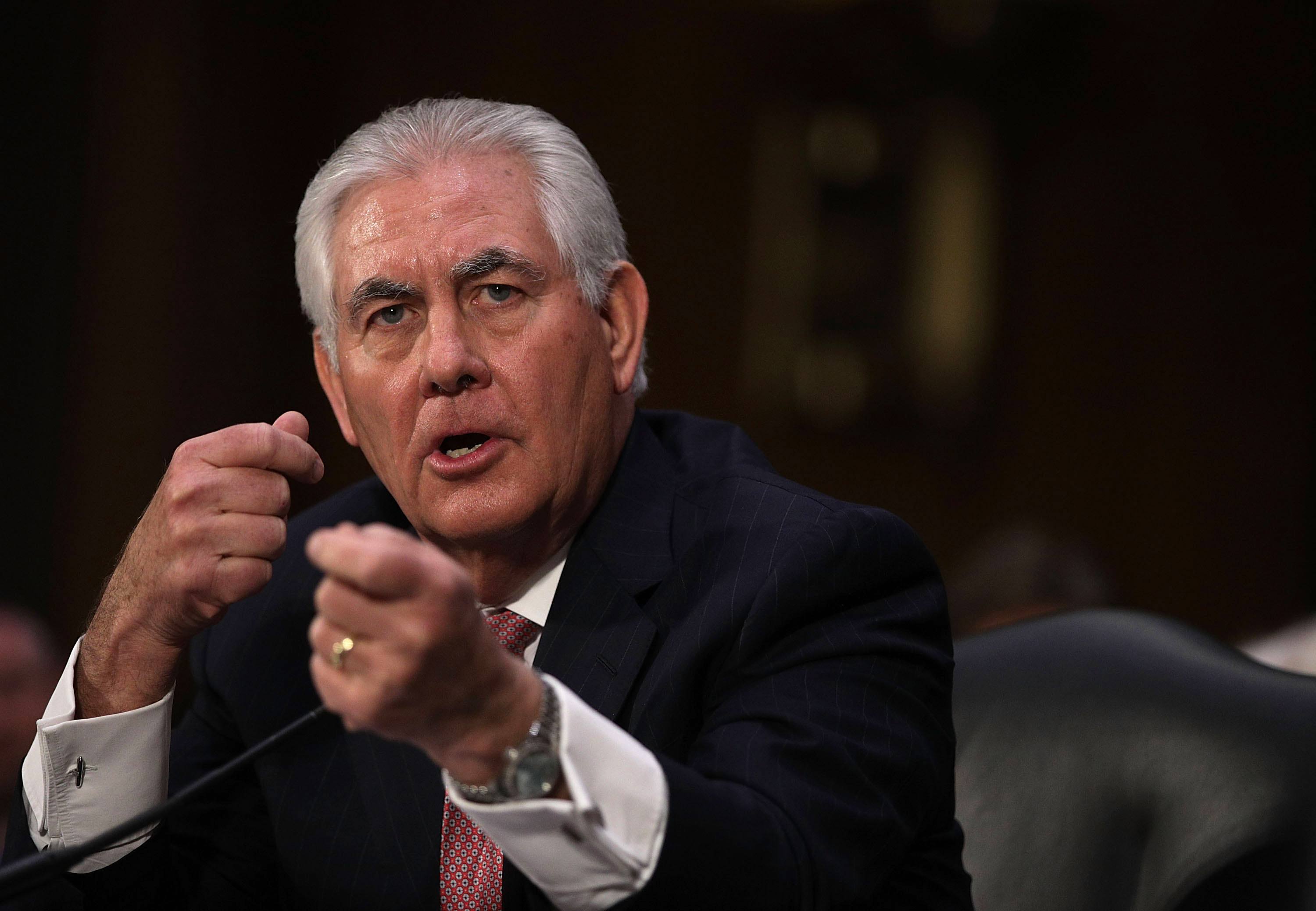 NBC News reported that Secretary of State Rex Tillerson had privately called Trump a moron. Tillerson made the comment after a Pentagon meeting in July 2016. Tillerson never denied calling the president a morning. Instead, he praised Trump's foreign policy during a news conference — and when the press directly asked him about what he said, he answered, "I'm not going to deal with petty stuff like that." Trump's reaction was to call the report "fake news" and he said he had "total confidence in Rex."
Next: Donald's daycare
3. Senator Bob Corker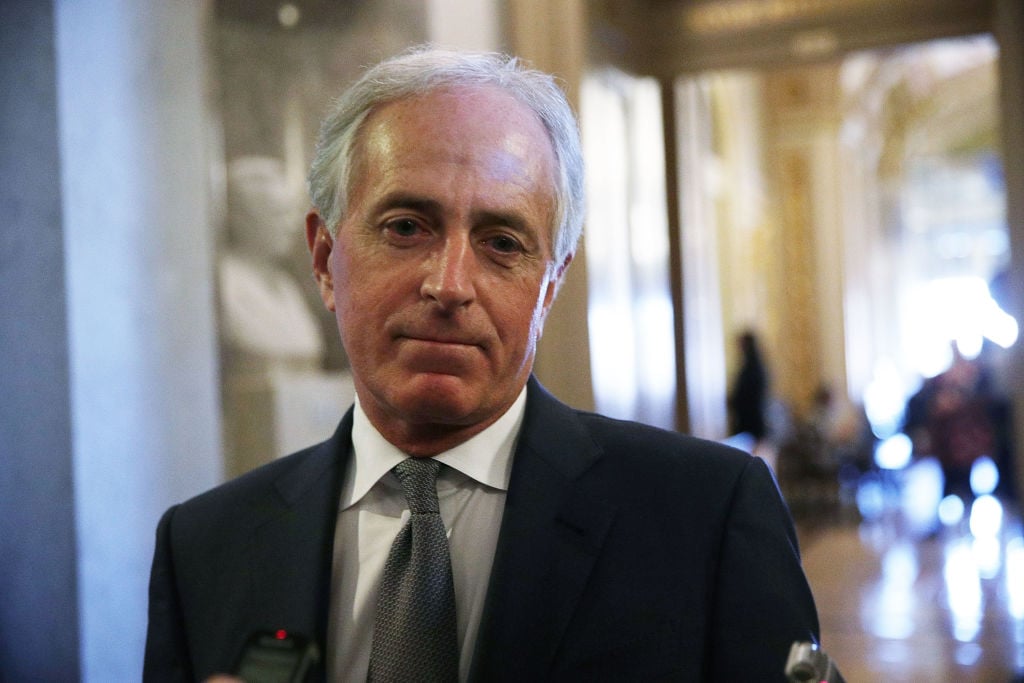 There was an ongoing feud between President Trump and Senator Bob Corker (R-Tenn.), according to CNN. In October 2017, Trump tweeted that Bob Corker "begged him" to endorse him — and to be Secretary of State but he said no.
Two days before Corker announced his retirement, Trump told Corker he was going to endorse him. Corker's response to the president's tweets? "It's a shame the White House has become an adult day care center. Someone obviously missed their shift this morning." Corker also said in an interview with The New York Times that Trump is not fit for office and that his recklessness threatens WWIII.
Next: Not intellectually qualified to be president
4. Former Republican Congressman David Jolly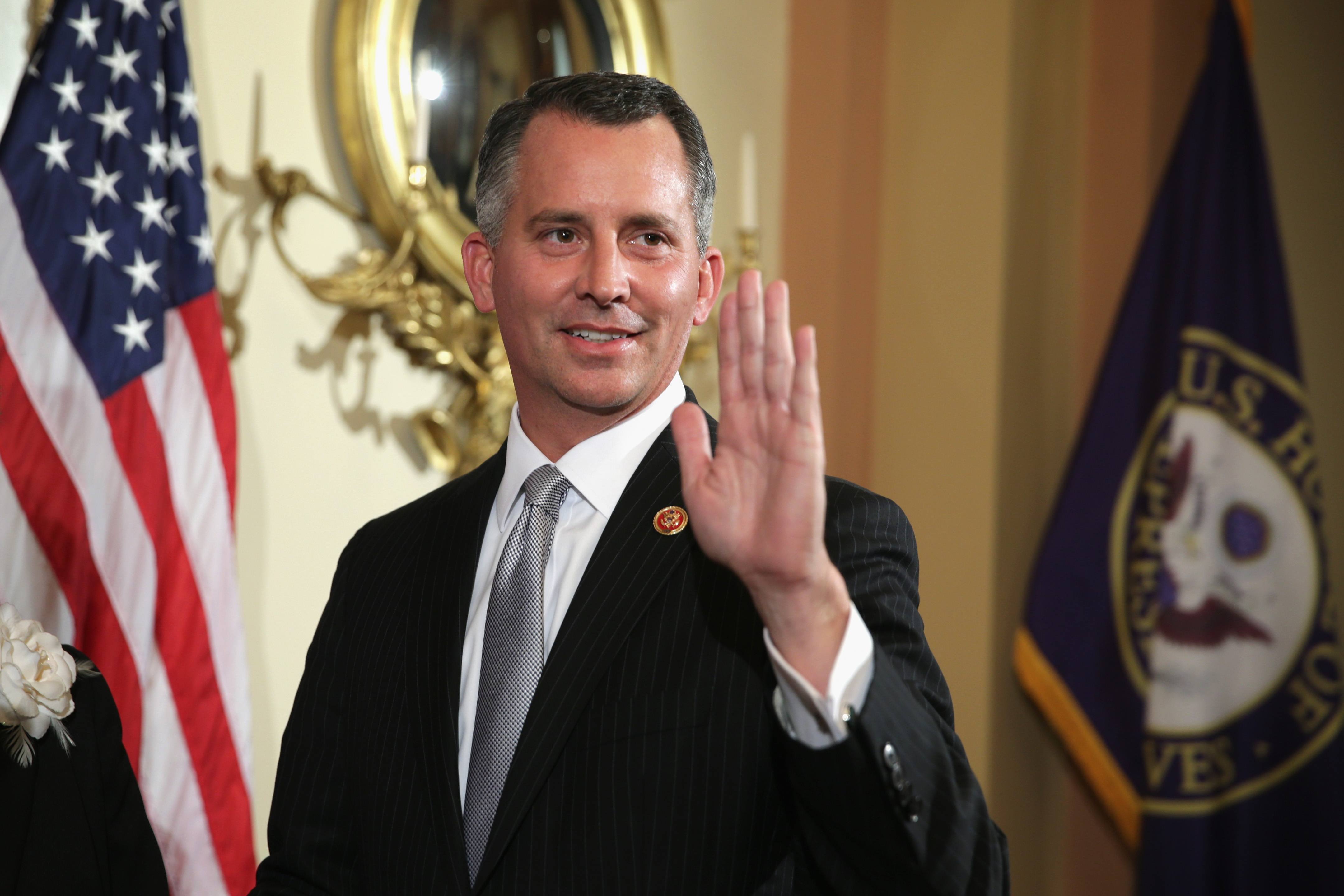 Former Republican Representative David Jolly had his say about Donald Trump's intelligence when he questioned whether Trump was smart enough to serve as president, according to CNN. During a CNN interview, Jolly said, "The question is are we dealing with a president who is — electorally qualified, of course — intellectually qualified. This is not a president who practices in details nor understands the finer points of domestic policy or foreign policy."
Next: Calling Donald an idiot
5. Mayor John Giles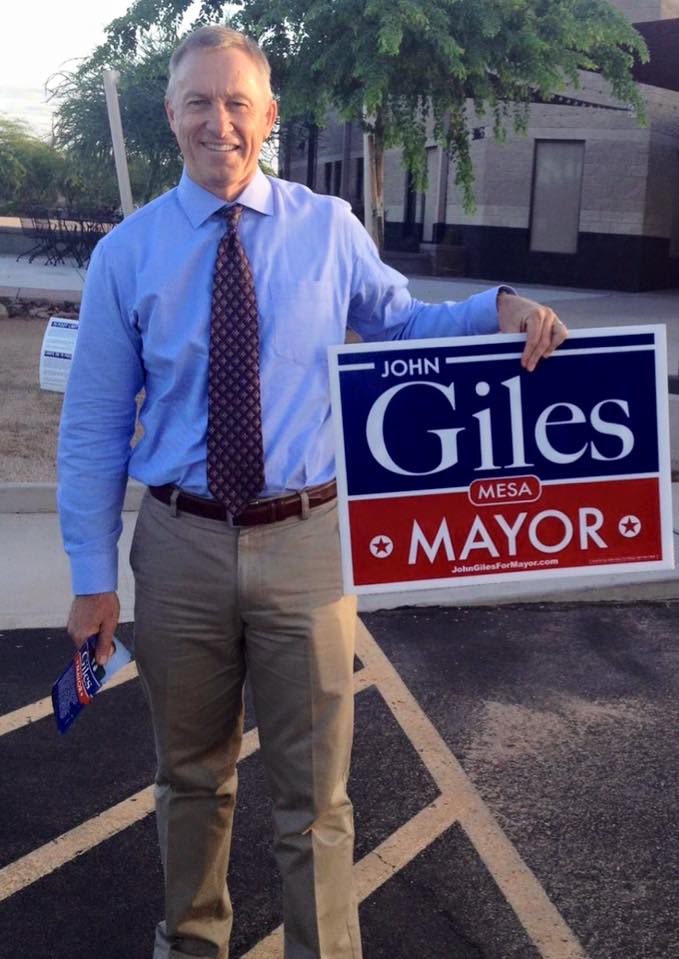 According to the website Mic, Mayor John Giles of Mesa, Ariz., called Trump as an "idiot" and encouraging Republican Senator Jeff Flake of Mesa, Ariz., to run for president. His exact words to Flake were, "Think about how much fun it would be, just to be the foil, you know, and to point out what an idiot this guy is." In addition, Flake allegedly said if the Republican Party becomes "the party of Roy Moore and Donald Trump, we are toast."
Next: Foreign policy faux pas
6. Former Republican presidential nominee Mitt Romney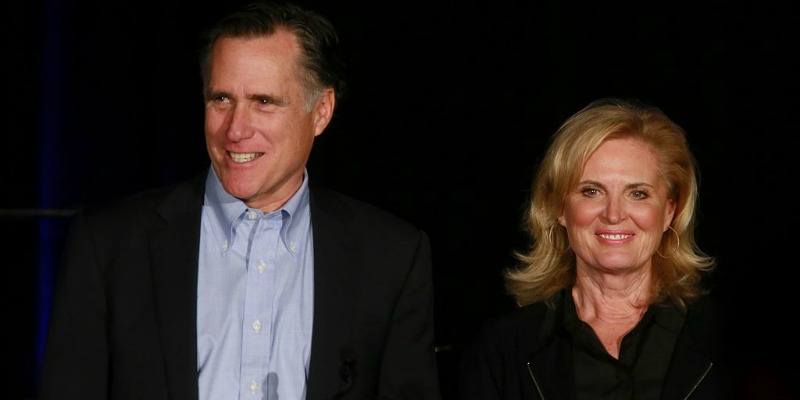 Former Republican presidential candidate Mitt Romney made a speech during the 2016 Republican presidential primary campaign in which he attacked Trump. During his speech, according to Mic, he said, "I'm afraid that when it comes to foreign policy [Trump] is very, very not smart." Interestingly enough, Romney went on to interview for Secretary of State, a position in which he would have been responsible for implementing Trump's "very, very not smart" policy. The job went to Rex Tillerson.
Next: Bigotry buzz 
7. Senator Lindsey Graham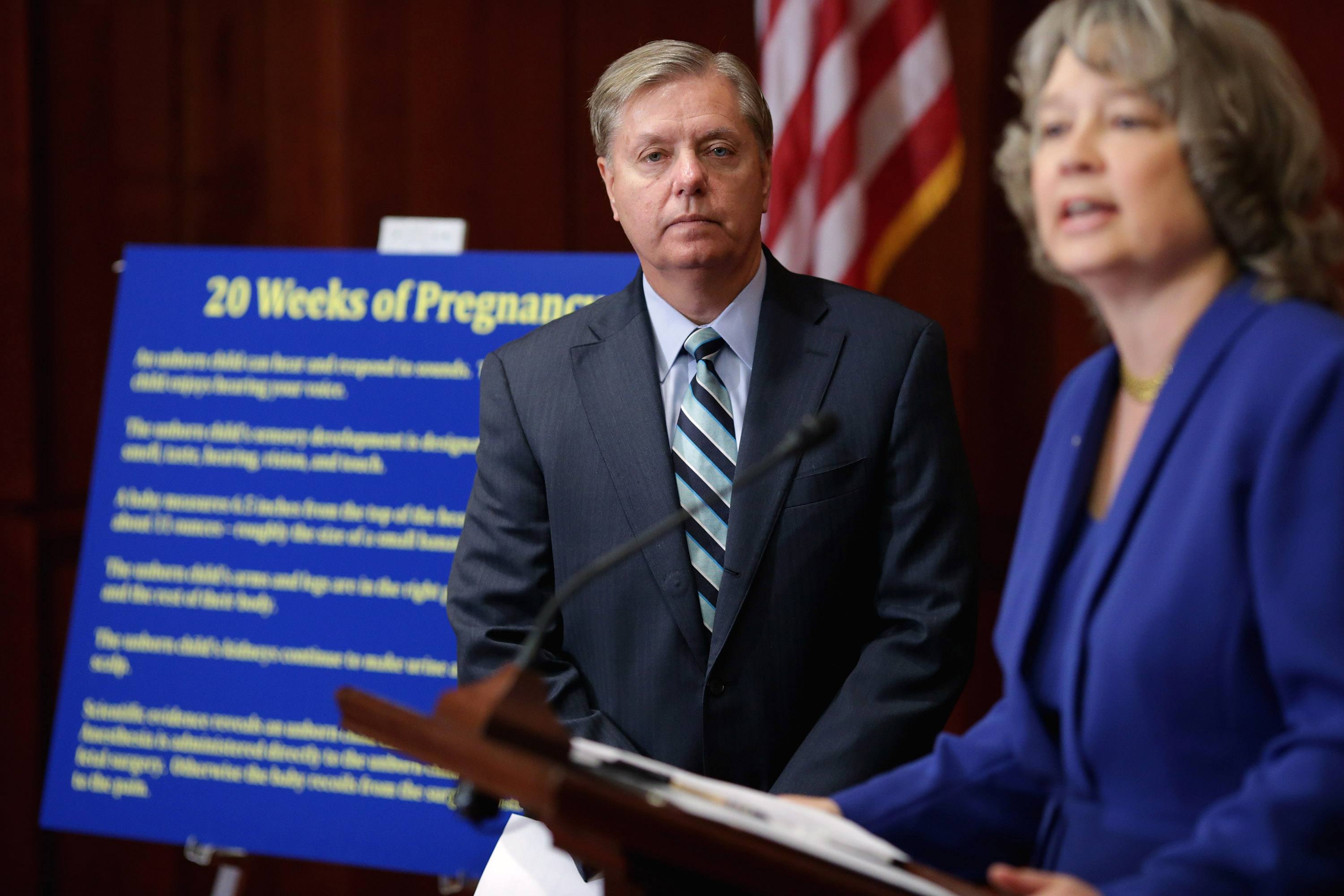 Sen. Lindsey Graham (R-South Carolina) has been a Trump critic since the get-go, and he took umbrage at Trump's reaction to the Charlottesville, Va., protest in August 2017 regarding removing a statue of Confederate Gen. Robert E. Lee. On Trump's remarks at the news conference after the event, according to Politifact, Graham said, "Many Republicans do not agree with and will fight back against the idea that the Party of Lincoln has a welcome mat out for the David Dukes of the world."
In addition, Senator John McCain tweeted, "There's no moral equivalency between racists & Americans standing up to defy hate & bigotry. The President of the United States should say so". Sounds like both Republicans were questioning the president's intellect after that incident.
Read more: The Most Disliked American Politicians of All Time (Including Donald Trump and Hillary Clinton)
Check out The Cheat Sheet on Facebook!