A Couple Got Caught Joining the Mile High Club and They Aren't Even the First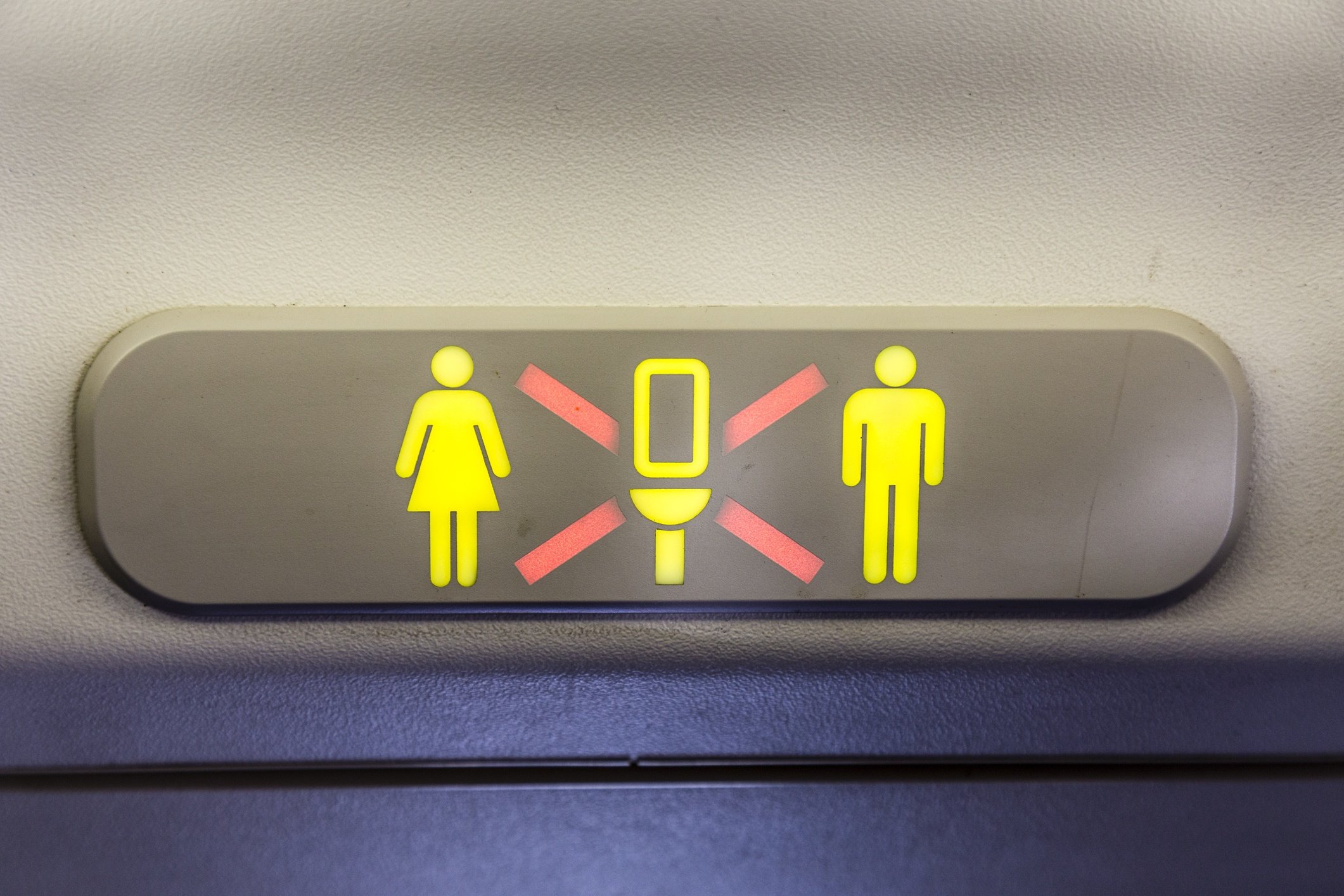 A couple recently got caught on video joining the legendary Mile High Club — without even leaving their seats. And although this pair didn't escape detection, they aren't the only ones who get in on mid-flight. A recent Jetsetter survey of more than 1,600 travelers, found that 15% admitted to having sex on an airplane. And not just randy passengers, either.
Even the employees get in on it
Another recent study by the British airfare search engine Jetcost surveyed more than 700 British flight attendants. It found that 21% of them had sex with a colleague. An additional 14% also did the deed with passengers. That gives a whole new meaning to the term '"friendly skies."
"It's something they can check off their bucket list," one U.S. carrier crewmember told Travel & Leisure. "It's like an elite club people want to join. I went skydiving, I bungee jumped. I had an orgasm at 35,000 feet." Most people, at least, seek out some privacy.
At least this couple went to the bathroom
Travel & Leisure reports that two strangers aboard an 11-hour Virgin Atlantic flight from London to Cancun decided to take their developing friendship to the next level. Flight attendants opened the bathroom door to discover a man with his pants down — in front of a woman sitting on the toilet. Before getting on the plane, the two passengers had never even met. As the plane reached cruising altitude, they also started cruising along in their relationship.
Shortly after that, they started canoodling. "Minutes later, she disappeared into the toilet, and he followed her in," a fellow passenger told The Sun. "It was so obvious. Everyone knew what was happening because she had been so loud and rowdy."
Police detained the woman upon arrival in Mexico for acting, "in an abusive and threatening manner which severely disrupted the flight." The woman, who reports later revealed was intoxicated, will never fly Virgin Atlantic again. They banned her for "repeatedly refusing to comply with crew requests, and for disruptive behavior throughout the flight," an airline spokesperson said in a statement.
Maybe the restroom was occupied?
An unidentified 28-year-old man and 48-year-old woman also met in line for their flight. The pair boarded a Delta Air Lines flight from Los Angeles to Detroit in October 2017, Travel & Leisure reports. But they apparently just couldn't keep their hands to themselves. Before long, the two began committing a sexual act in their seats.
"The act itself is inappropriate in a public space," one traveler told Click on Detroit. "There are children," another passenger said. "There are families [and] are seniors. These things should be respected." "If people will go so far as to disrespect themselves and disrespect you, something should be done," another traveler explained.
The couple received citations for their behavior, and the case went to the FBI for investigation. They could later face anything from a misdemeanor to a felony. Talk about an (un)happy ending.
This pair didn't hear that story, apparently
Hollywood Gossip recently shared a video of another man and a woman joining the mile high club aboard a flight to Mexico. The pair didn't leave their seats, and no nudity actually appears in the video. However, that doesn't mean they will escape charges of public lewdness.
"My mom and dad were just trying to have a peaceful trip to Mexico and then they sent me this," Twitter user @kileytully wrote. At one point in the video, the camera pans around to the rest of the cabin. Fortunately, many of the passengers appear unaware of the free peep show taking place right behind them.
Misty Stoller, Silver Airways director of communications, said the carrier has confirmed the video did happen on one of its flights. It also told The Daily Mail it doesn't condone anyone joining the mile high club onboard its flights. Either way, we'll never think of those last row seats the same way again.
Check out The Cheat Sheet on Facebook!