All the Ways 'Flip or Flop' and Other Home Flipping Shows Are Totally Fake
Flip or fake? Reality TV is often far from reality. From producers who manufacture drama to edited sound bites, TV doesn't tell the whole story. But what about home flipping shows, where hosts renovate ramshackle foreclosures and rake in profits? It makes the average person think they should enter the flipping game to make some serious cash.
Unfortunately, home flipping shows like Flip or Flop only tell part of the story. Ouch. Here's what you need to know if you're considering the flipping game or curious about your favorite shows.
1. The buyers don't always remain in their "dream homes"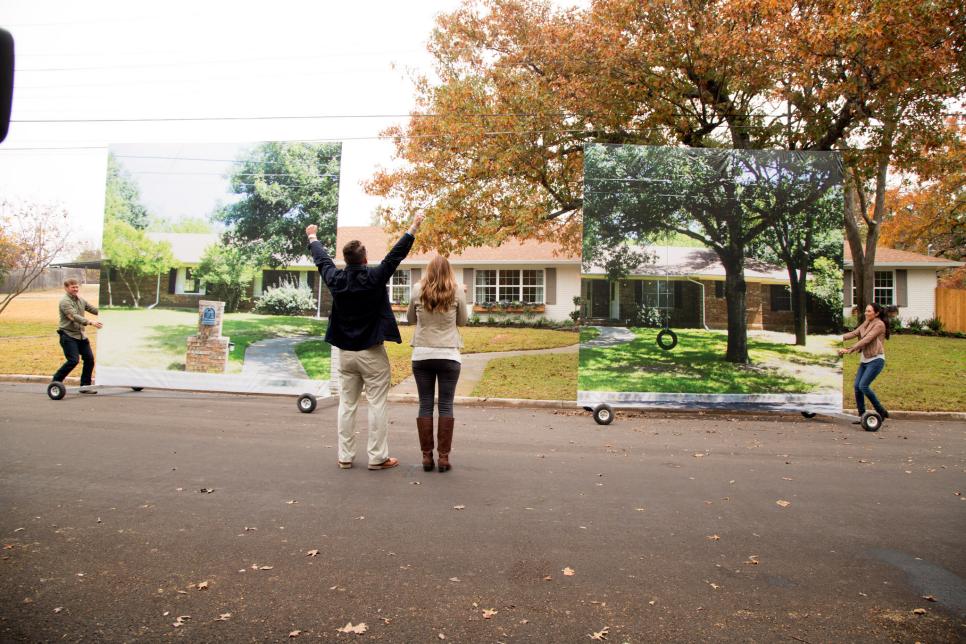 Many of the Fixer Upper homeowners cash in on the show's popularity by renting out their homes. As listings surfaced on Airbnb and VRBO, a representative of Chip and Joanna Gaines said they plan to crack down on the final season's contracts regarding short-term rentals. However, they can do much about the houses they previously renovated. Fans of the show can find at least six Magnolia homes on rental sites.
Next: Think you'll have an entire team dedicated to your renovations?
2. They don't focus solely on your house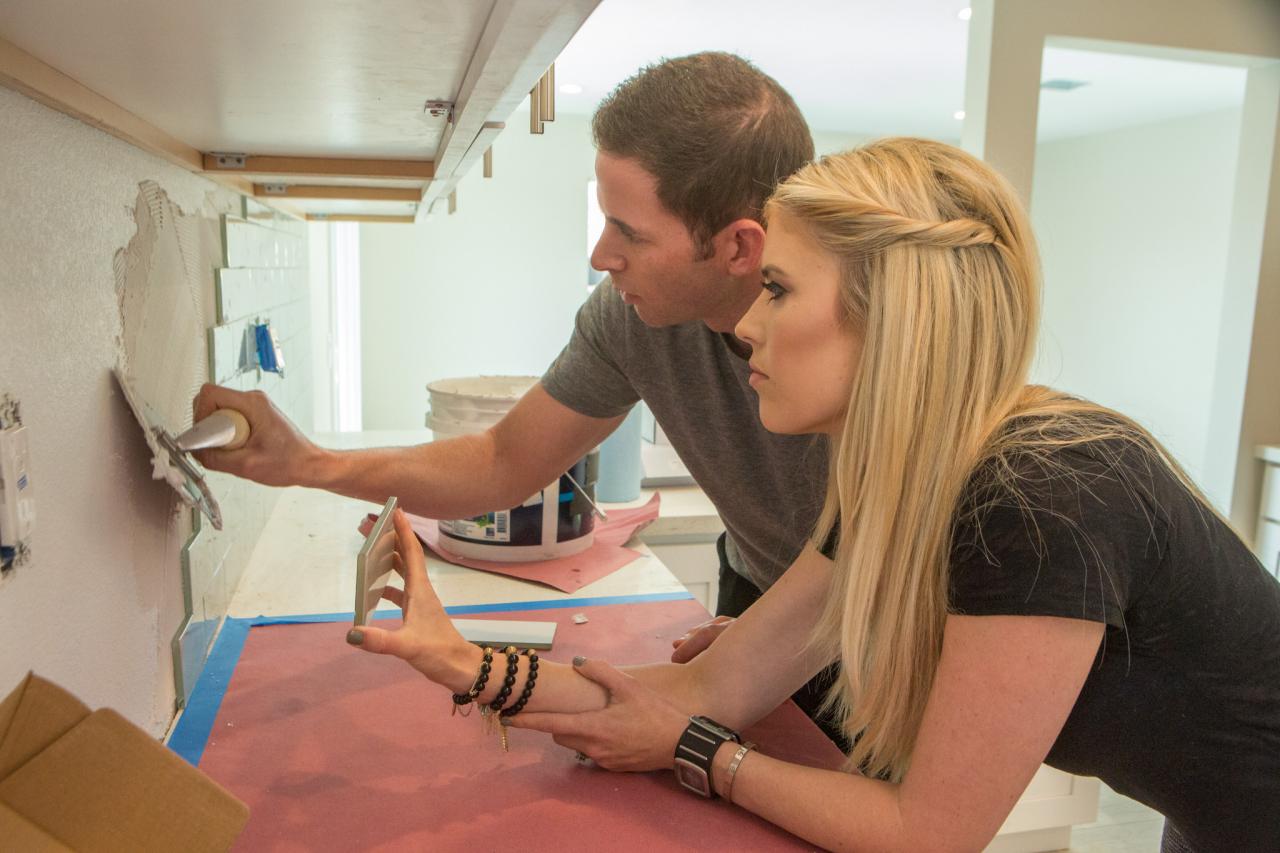 HGTV viewers may think Christina and Tarek El Moussa flip one house at a time, but they actually flip dozens of homes per year. And Country Living reports that Love It or List It shoots many episodes in one market before moving on, too.
This means they use one set of contractors. If they get behind, they'll pretend the work is done to wrap up an episode, and then the contractors will return later to complete their work. The downside? Your renovation may take a lot longer than you think.
Next: One major element is nearly always staged.
3. The houses are usually purchased before the show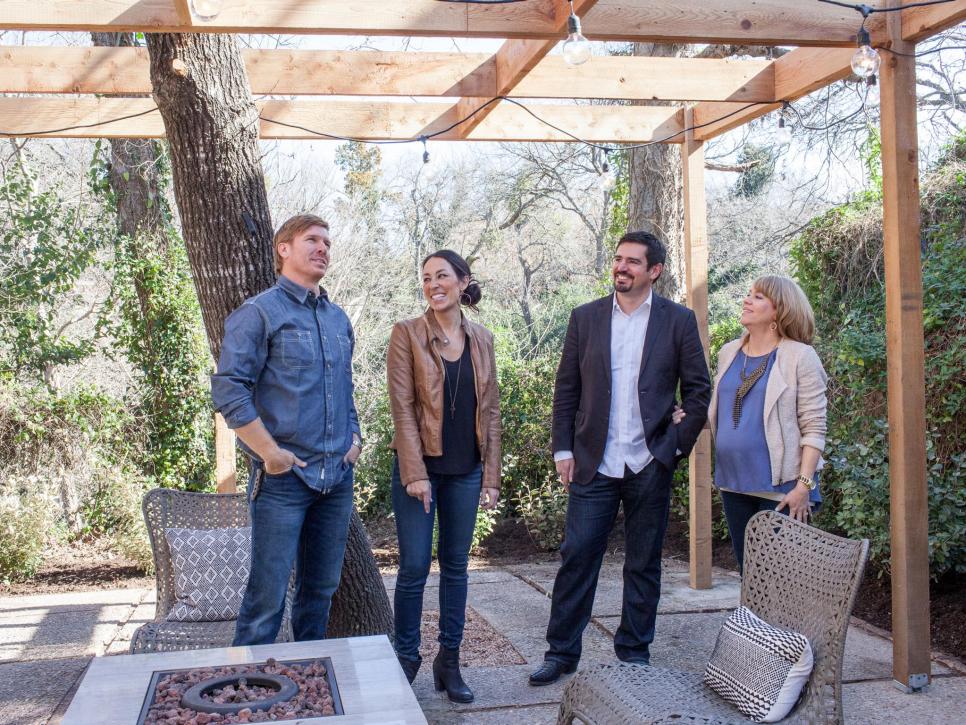 Many HGTV reality shows don't actually help contestants buy their homes. Shows like Fixer Upper, Love It or List It, and House Hunters fake the portion where they tour houses. Most of the potential buyers already purchased their homes; the other properties they tour are often friends' homes or available houses in the filmed areas.
Next: The neighborhoods aren't so great.
4. Featured homes aren't always in ideal neighborhoods
Owners of a North Waco house renovated on "Fixer Upper" got a rude awakening early Saturday morning.https://t.co/Uo1GKZUV1T pic.twitter.com/i6zpO1V0QS

— Waco Tribune-Herald (@wacotrib) July 9, 2017
Some contestants spoke out about a specific part of participating in HGTV home renovation shows. The properties aren't always in the best neighborhoods or specific areas the buyers hoped for. A couple who appeared on Fixer Upper told the Waco-Tribune Herald the neighborhood is not welcoming.
Ken and Kelly Downs said, "We have been intimidated and harassed. People have complained about their taxes going up because we moved here. Store owners have complained about taxes. There's a big problem here. It's not safe." This report came after a suspected drunk driver crashed through the front of their home one Saturday morning.
Next: You'll need a lot more than 30 minutes.
5. HGTV fame can come with legal trouble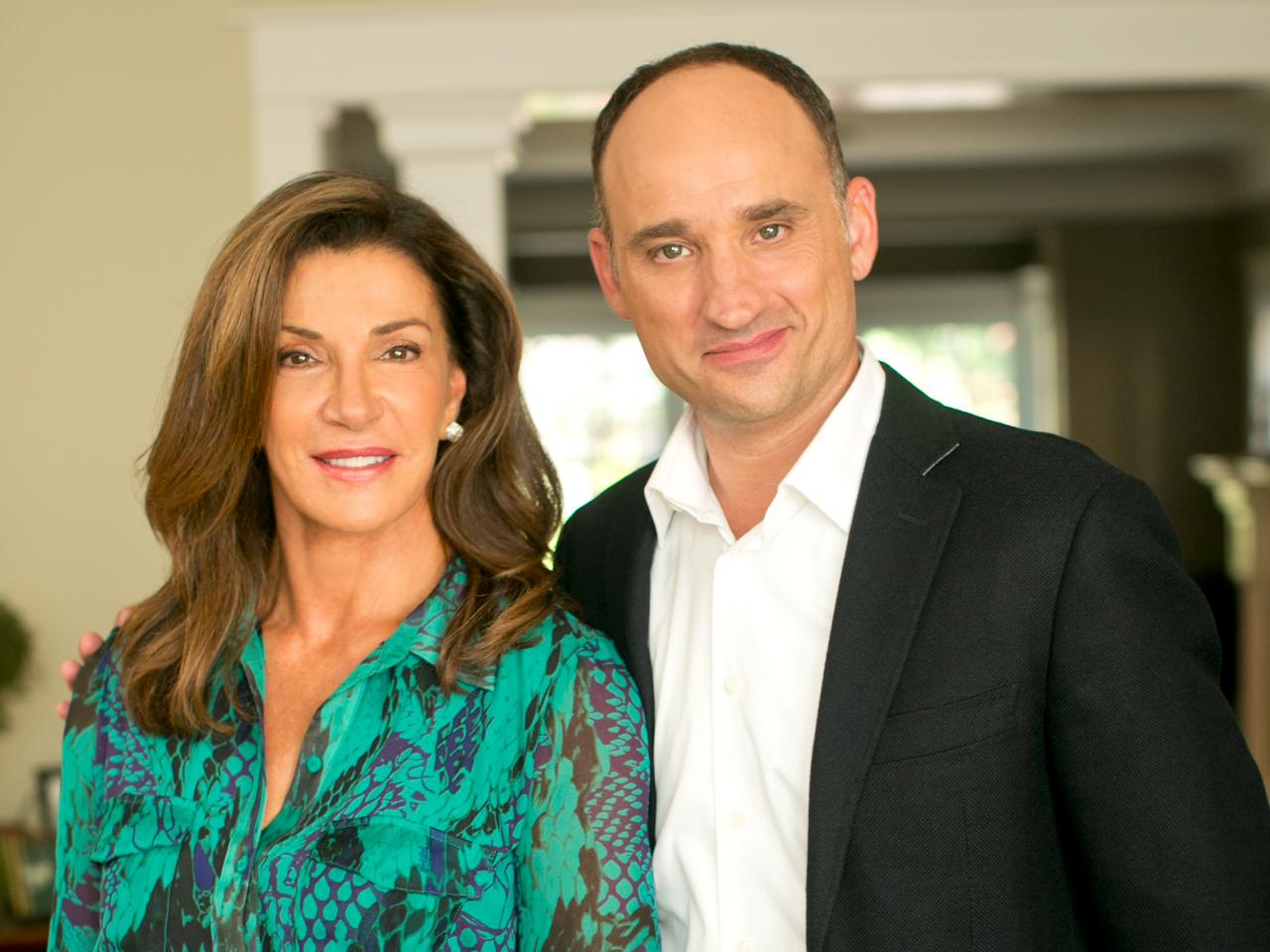 The most publicized HGTV scandal involved Love It or List It's battle with a North Carolina couple whose home was "irreparably damaged." The couple's lawsuit claims "their home was destroyed and their deposit wasn't used for actual repairs." Both the show's production company, Big Coat TV, and North Carolina contractor face the lawsuit. Allegedly the house had holes in the floor, a lack of paint on surfaces, and other concerns when production concluded.
Chip and Joanna Gaines also faced a lawsuit. Their former Magnolia Realty partners claim Chip bought their company stakes for very little just days before he agreed to film their show. They may gain $1 million in civil court.
Next: Build it and they won't always come.
6. The open house is not jam-packed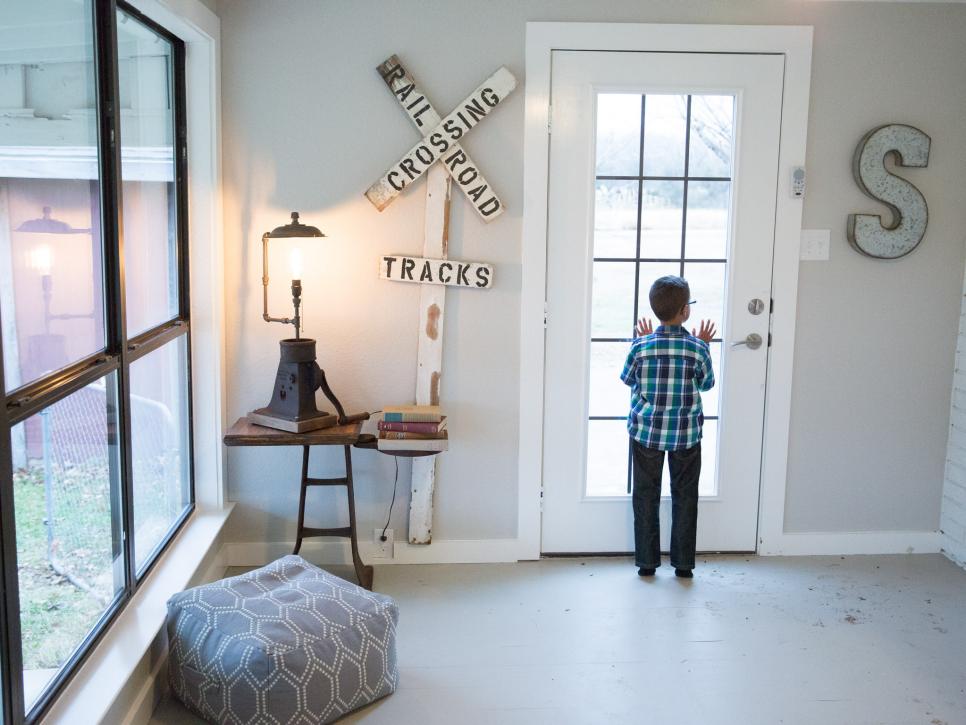 Anyone who's had an open house knows finding buyers is one of the trickiest parts. Most house-flipping shows end with a bustling open house, making viewers think if you host it, they will come. But unless you have a great property, stellar advertising, and ideal weather, potential buyers won't likely to show up in droves. It's just unrealistic.
Next: Real-life fixer uppers don't get a glam squad.
7. Investors aren't perfectly put together
Did you think most house flippers and investors arrived at work with perfect makeup and designer jeans? That's all for the viewers' benefit. In real life, you'll likely see flippers wearing dirty jeans and old sneakers, covered in sawdust and paint.
Next: They leave the construction up to the construction workers.

8. They're rarely involved in the manual labor of renovating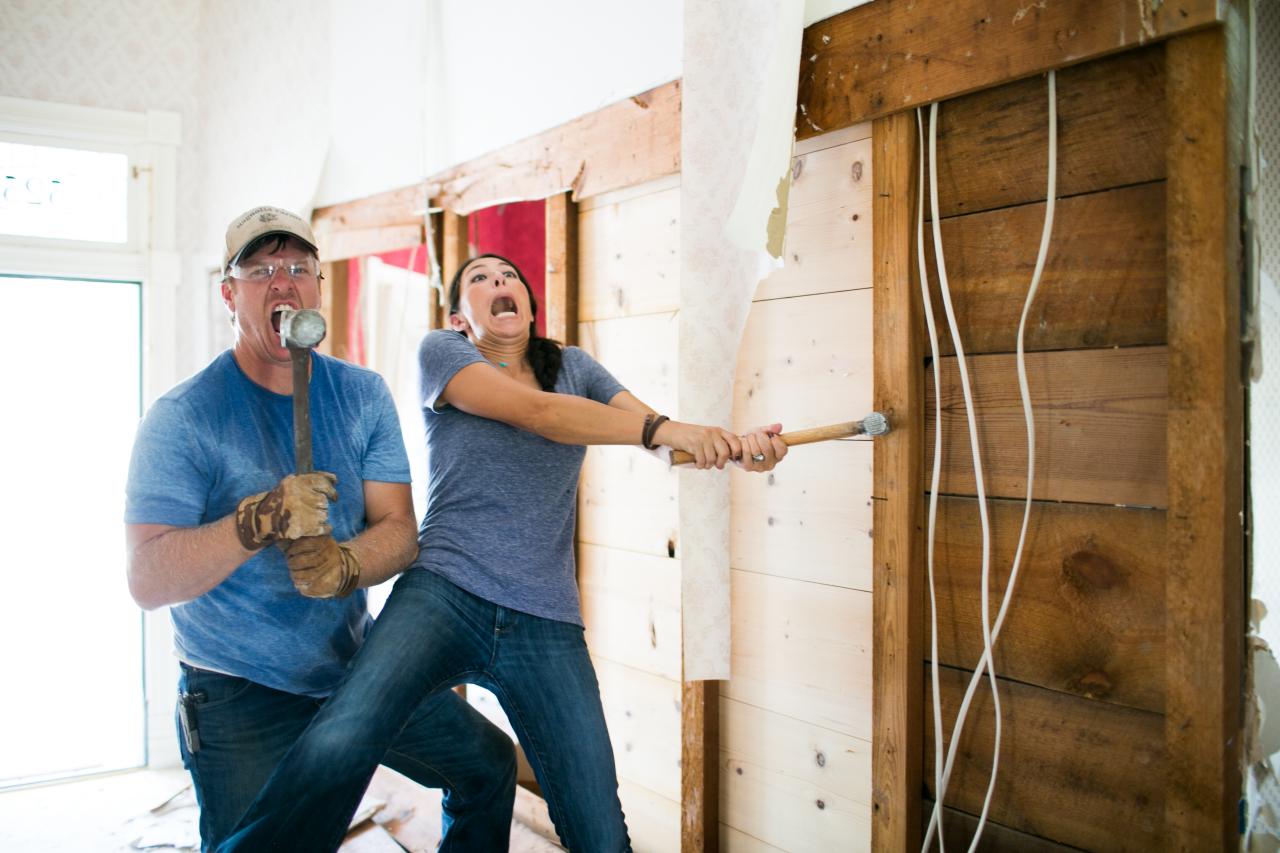 It makes for good TV to see a superstar host swinging a hammer and tearing out ugly carpeting. But in real life, the people writing the checks usually aren't doing the physical work. They're far too busy scouting new deals, handling paperwork, coordinating contractors, and figuring out ways to grow their businesses.
Next: Where's the "flop" in Flip or Flop?
9. Some homes actually do "flop"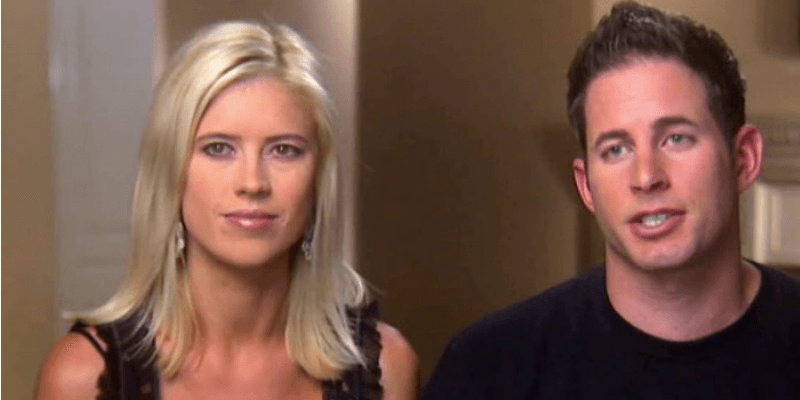 Think about it: Every season of shows like Flip or Flop has a set number of episodes. The producers only choose the most appealing projects, so every house the investors work on will not make it on TV. This makes viewers think every home flip turns a profit, when only a small percentage do.
The El Moussas encountered this during Season 3 in Buena Park, California. In the episode called, "Big Lot, Little Flip," the then-couple took on a huge bathroom renovation and invested over $100,000 into the home after they purchased it. With closing costs, they went well into the red.
Next: HGTV fame does not come easily.
10. They made extreme sacrifices to be successful
Go #behindthescenes of #FlipOrFlop! Tweet LIVE w Christina & Tarek Tonight 9|8c…follow @HGTVFliporFlop to join. pic.twitter.com/tEoxgE2jpU

— HGTV (@hgtv) April 15, 2015
Many years of hard work went into building these businesses. While flippers have a formula for buying, selling, and renovating properties, you won't necessarily have the same fortune when you start — or ever, for that matter.
When the housing market plummeted in 2008, the El Moussas moved from a nice home to an apartment with a roommate; they skimped on food and sold their vehicles. Tarek explained, "We did not know how to pay our bills. I will never forget when we had Taylor and [Christina] never bought maternity clothes because we couldn't afford them. I will never forget going to subway to split $5 footlongs from Subway because that is all we could afford."
Beyond financial struggles, many home-flipping hosts took years to develop their skills and style. Joanna Gaines said, "I was experimenting with my design style at the time and every room had a different theme. The living room was nautical themed with cheap sailboats and prints as decor. The kitchen was French themed with horrible mustard-colored walls. The den was cowboy themed for Chip, of course."
Next: Imagine these gorgeous renovated homes — minus the furniture.
11. You don't get to keep the furniture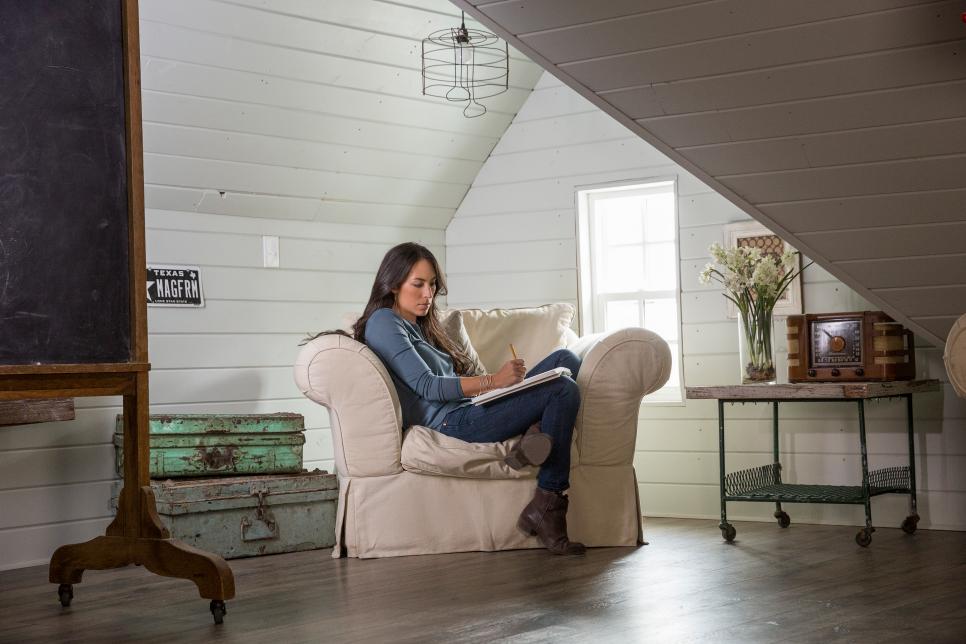 On shows like Fixer Upper, filmed areas are staged with furniture and home goods that get removed when productions ends. So the beautiful pieces Joanna finds are actually loans — often from her Magnolia store or warehouse. Homeowners can buy the furniture and home goods, but it'll eat into their already depleted budget.
A featured couple got to keep custom items Joanna made for their home. Otherwise it sounds like you can buy her handcrafted pieces, such as custom shiplap-framed art, for affordable prices ($75 according to this couple).
Next: Consider a host's other motivations.
12. Some hosts try to sell you something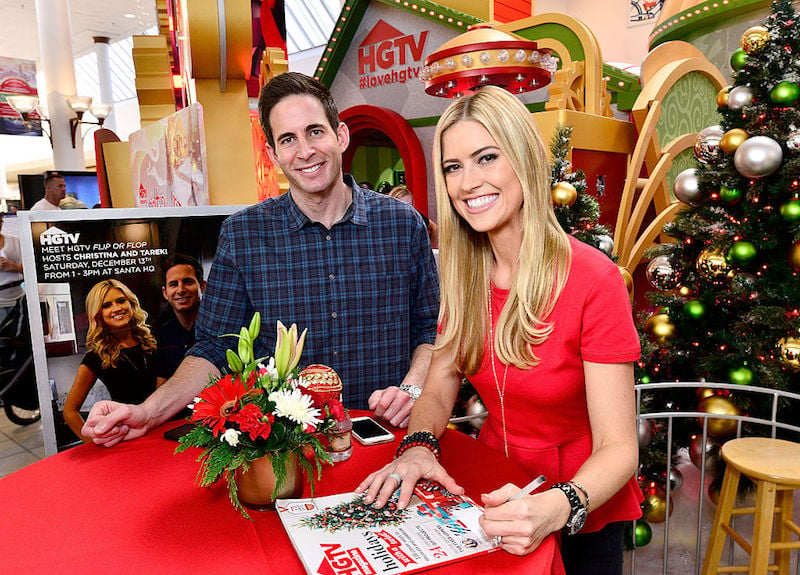 Everything hosts do is meant to show them in the best light, and it's not just to become TV stars. Many publish books, develop product lines, and create spinoff shows. Tarek and Chrstina El Moussa run seminars on how to make money flipping houses. The catch: The way to sell tickets is to make the whole process seem glamorous, easy, and lucrative.
Flip or Flop fans were reportedly incensed when they paid a ton of money to learn how to flip homes, and the El Moussas never showed up. Former students complained there wasn't any real instruction in the seminar. They said the main takeaway was signing up for more classes.
Next: Everyone wants to buy an HGTV-renovated home, right?
13. The home sale doesn't happen instantly
Look how cute these two are! The flip house you saw tonight on #fixerupper became their first home together! #welcomehome pic.twitter.com/IJfPL3xszn

— Joanna Gaines (@joannagaines) March 22, 2017
Again, timing is a huge factor. Selling a house — even a perfectly renovated one — takes a fair amount of time. Home-flipping shows make it look like this happens in a matter of weeks. Finding the right buyer is a process, and even experienced real estate investors and their realtors must work hard to do it.
Next: Nice cars and lavish homes don't always come with the job title.
14. Real estate investors are not always rich and successful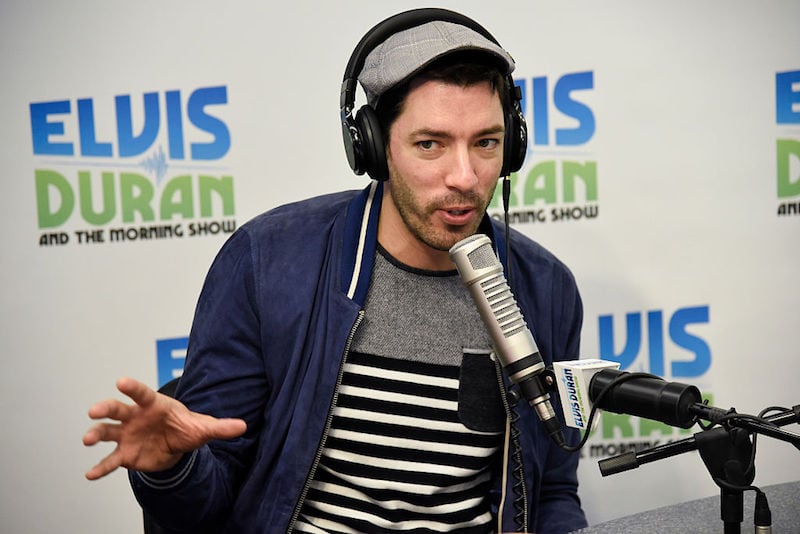 Viewers often see HGTV stars lounging in their gorgeous Southern California abodes or driving luxury vehicles. The message: Home flipping leads to wealth. While, it's possible to make a living flipping houses, it doesn't mean you'll live a life of fame and fortune. In fact, many real-life investors keep their day jobs and do renovations on the side, especially when they first start out.
Next: HGTV needs a better accountant.
15. The math isn't realistic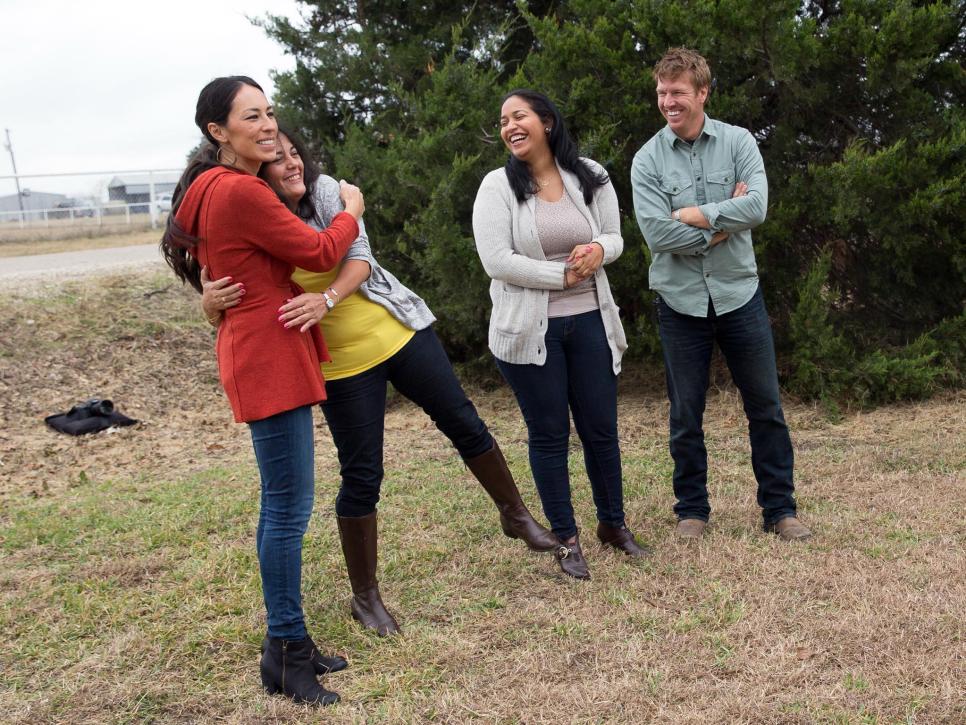 Real-life flipper Engelo Rumora of List'n Sell Realty warns viewers of bogus math. "They don't take many costs into account. Things like fees, holding costs, commissions, closing costs, etc. are all left out," he cautions. "The numbers seldom add up, and that alone reveals how scripted the shows are."
Most home-flipping shows break down costs versus the added home value after completion. It's exciting to see the value increase compared to renovation costs, but those numbers are often manufactured to bolster ratings. In other words, that $50,000 profit the El Moussas  claim to take home is likely eaten up by boring necessities and fees.
The reality: According to Time.com, the average gross profit for flipping houses is $58,520. However, 2% of real-life flips break even or lose money before expenses.
Next: Real-life renovations take a village.
16. They have a lot more help than you see on screen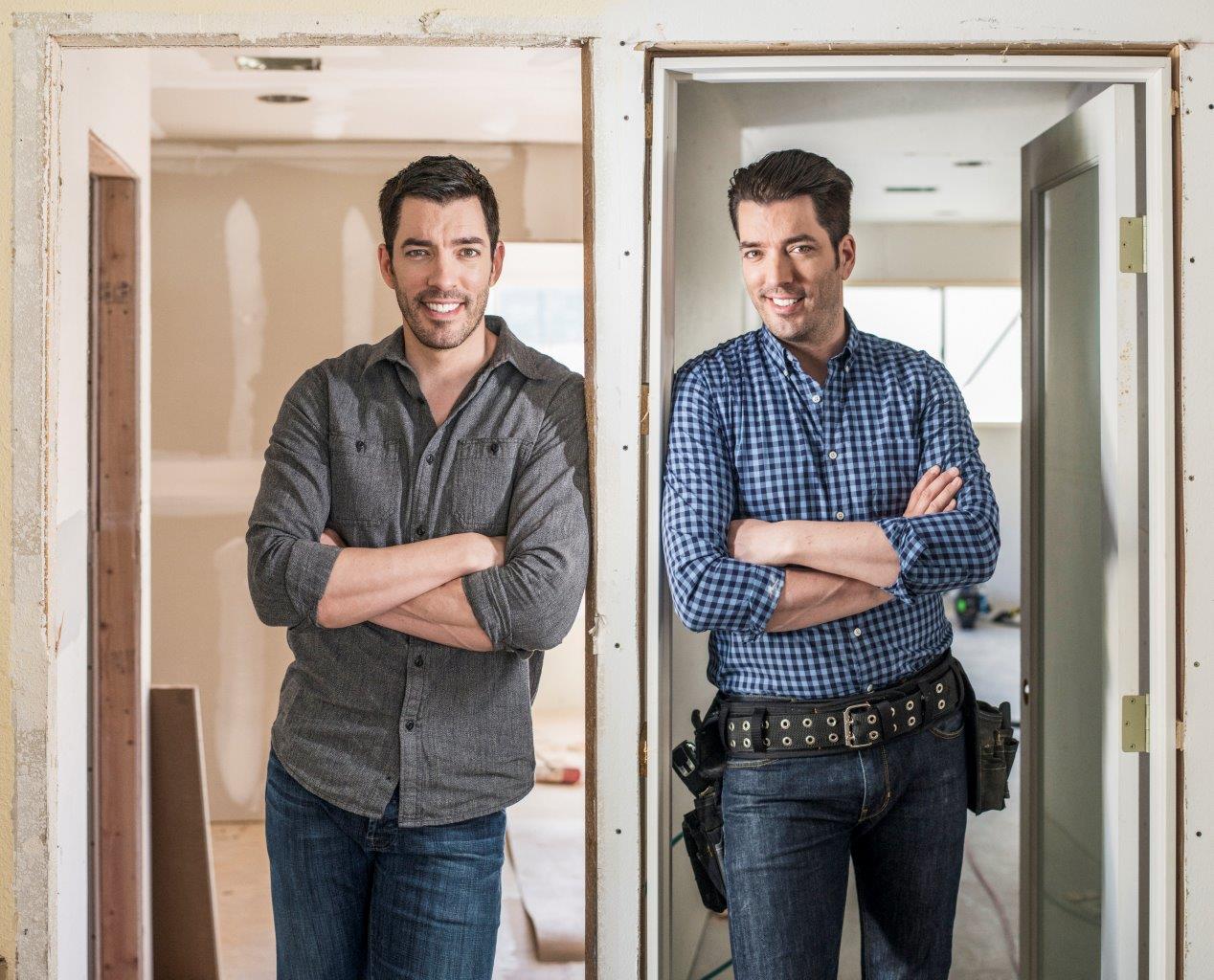 Some home-flipping shows introduce contractors, but they rarely focus on the entire crew. The show may make it look like renovating a bathroom is a two- or three-person job. In reality, a crew of 12 spent several weeks on it. Production dealt with zoning boards, paperwork, and other less-than-glamorous aspects of flipping.
TV shows often ask contractors for discounts. Rich Carl, project manager for a Massachusetts kitchen renovator, said, "We priced out the job for a cabinet installation using our standard rates. The general contractor [who'd been hired by the show's producer] came back and offered about half [that amount], saying that we should give a lower rate for 'promotional considerations.'" Carl turned down the offer to work with the show.
Next: Real-life renovations don't adhere to a TV production schedule.
17. They don't meet deadlines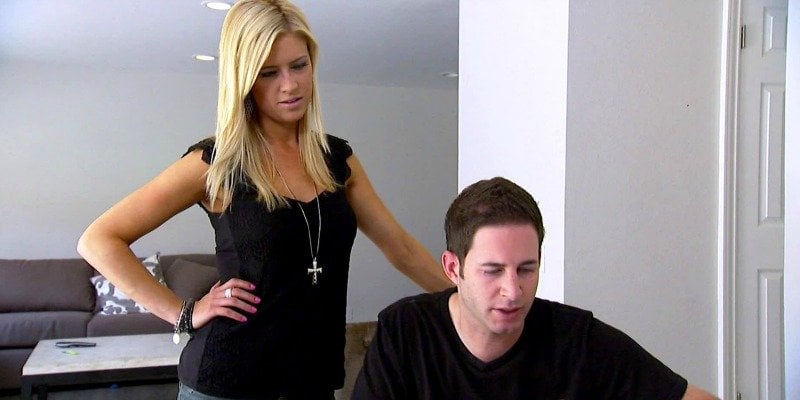 Most home-flipping shows aim to complete the work on a specific timeline, usually culminating in an open house. While many obstacles get in their path, they achieve their goals in the nick of time — just enough to portray about 24–48 minutes on TV (with commercials factored in). Unfortunately, that's just not how the real world works.
If you do start flipping houses, expect delays that take longer than anticipated and timelines that compromised faster than you can say "asbestos."
Next: How much do these TV hosts really know about the industry?
18. Investors aren't encyclopedias of knowledge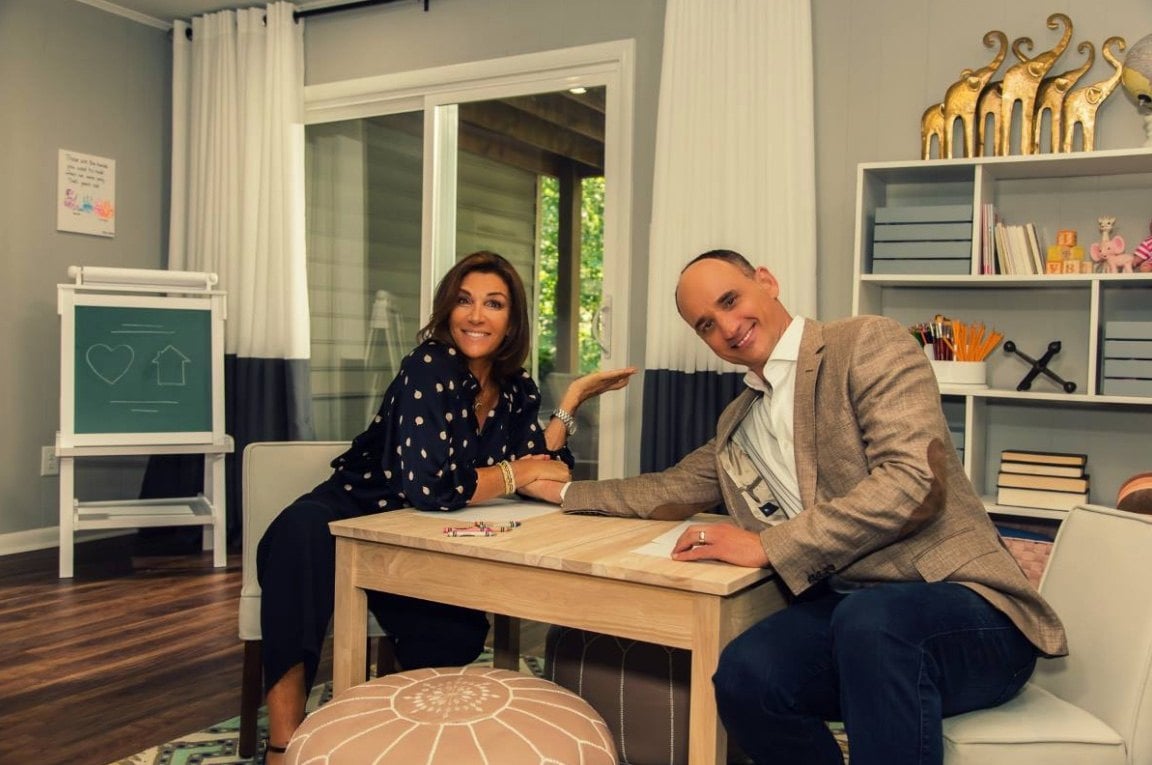 Home-flipping shows make it seem like real estate investors know everything about flipping. Viewers seldom see know-it-all hosts doing research or asking for help. This drives real-life investor Engelo Rumora crazy: "Most of them just know the costs, repairs needed, market information, and have all the data inside their head. They're never found researching, comparing and learning, which is rather unusual for a dynamic market like real estate."
In the real world, real estate investors spend a lot of time figuring things out and talking to experts.
The final verdict? Home flipping can be a great way to make money — if you commit with both eyes open. It takes hard work, realistic expectations, and lots of effort to make it work, so don't let misleading TV shows fool you.
Ali Harrison also contributed to this article.