Amazing Cocktails You Have to Try This Year
It's a challenge those of us who drink alcohol know all too well. We belly up to the bar, and a tough decision awaits us. Do we feel like a beer, a glass of wine, or a cocktail? And if we do want a cocktail, how to decide which one? Never fear! Help has arrived. Every year, the experts at Drinks International ask 106 bars to rank their top 10 best-selling cocktails. Some of this year's stick to the classic recipe, but others branch out a little. Check out the top 20, ranked from least to most popular, for some inspiration for your next outing or home bartending.
20. Dark 'n' Stormy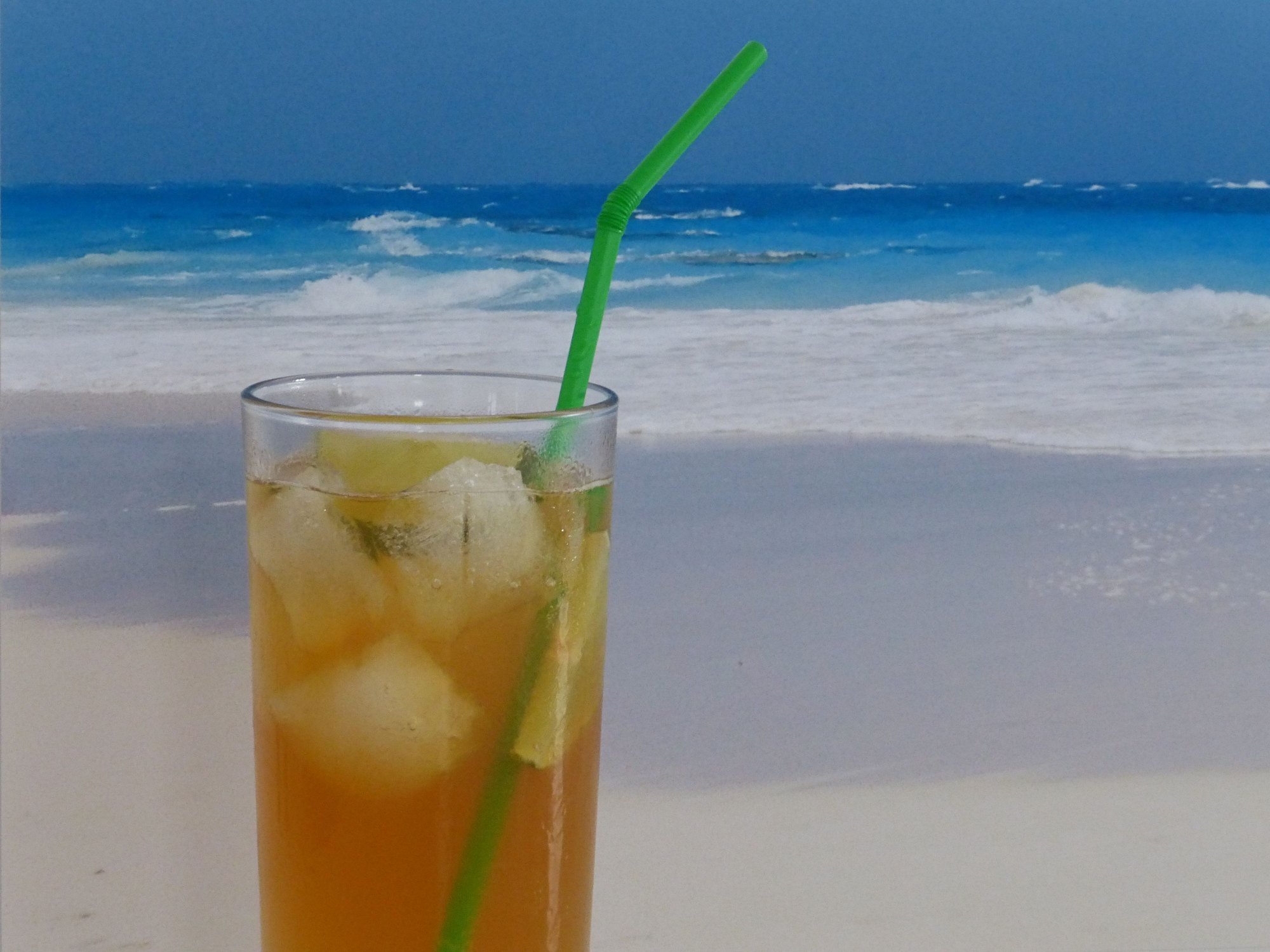 The 20th most popular ginger and rum drink earned a top 10 spot in 17% of Drinks International bars polled. If you love the vodka-based Moscow Mule, the Dark n' Stormy offers a nice, slightly spicier twist. Give it a try, either at a bar or at home, for a taste of the seafarin' way.
Next: The following sipper will take you all the way to Peru.
19. Pisco Sour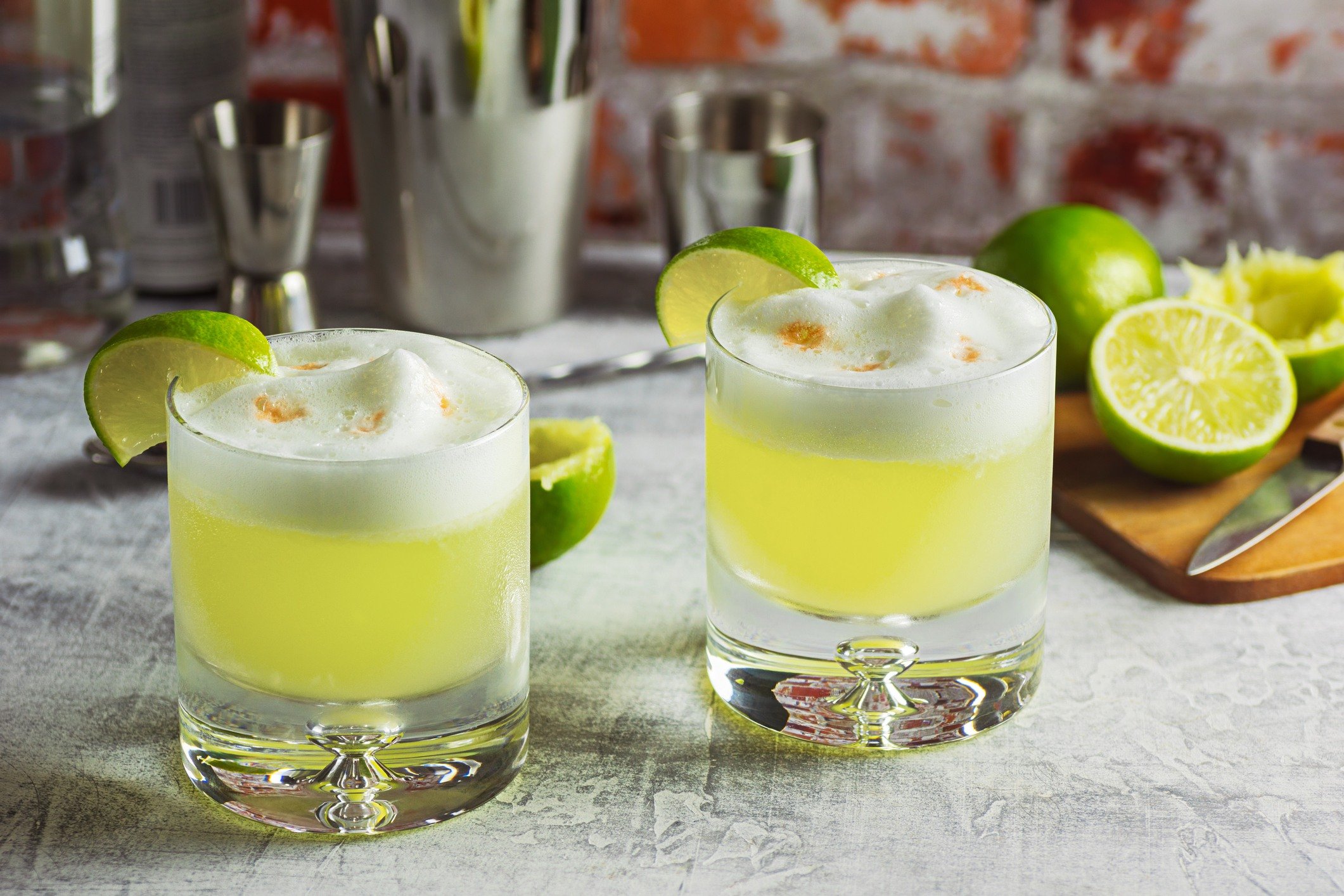 While still somewhat unusual stateside, Pisco first arrived in the states via San Francisco Bay in the 1930s. It rose to popularity in New York in the 1960s, and now appears on many menus worldwide. Never fear the raw egg whites that give this lime-forward drink its signature foam. Fresh, pasteurized egg whites are perfectly safe.
Next: If you're feeling tropical, we've got you covered.
18. Mai Tai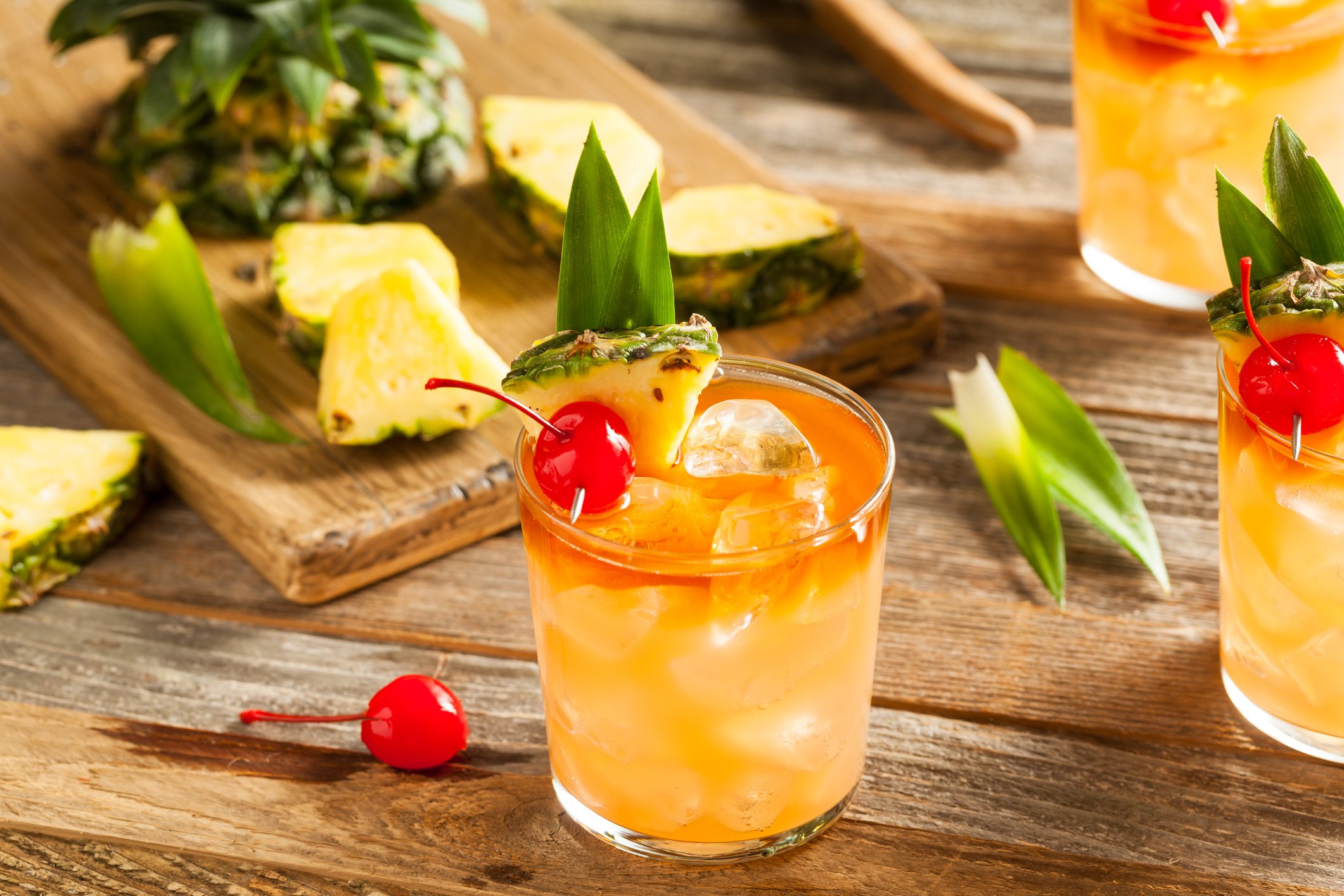 The tiki-tasting Mai Tai fell seven slots this year in Drinks Internationals' ranking. The rum-based Mai Tai gives bartenders a chance to play around with its basic rum sour roots. While lots of bars mix it up with pineapple, mango, and even coconut additions, the base actually looks pretty similar to the Pisco Sour with a different spirit. Master the basics at home with this great recipe.
Next: Enjoy a trip to the French Quarter with this classic.
17. Vieux Carre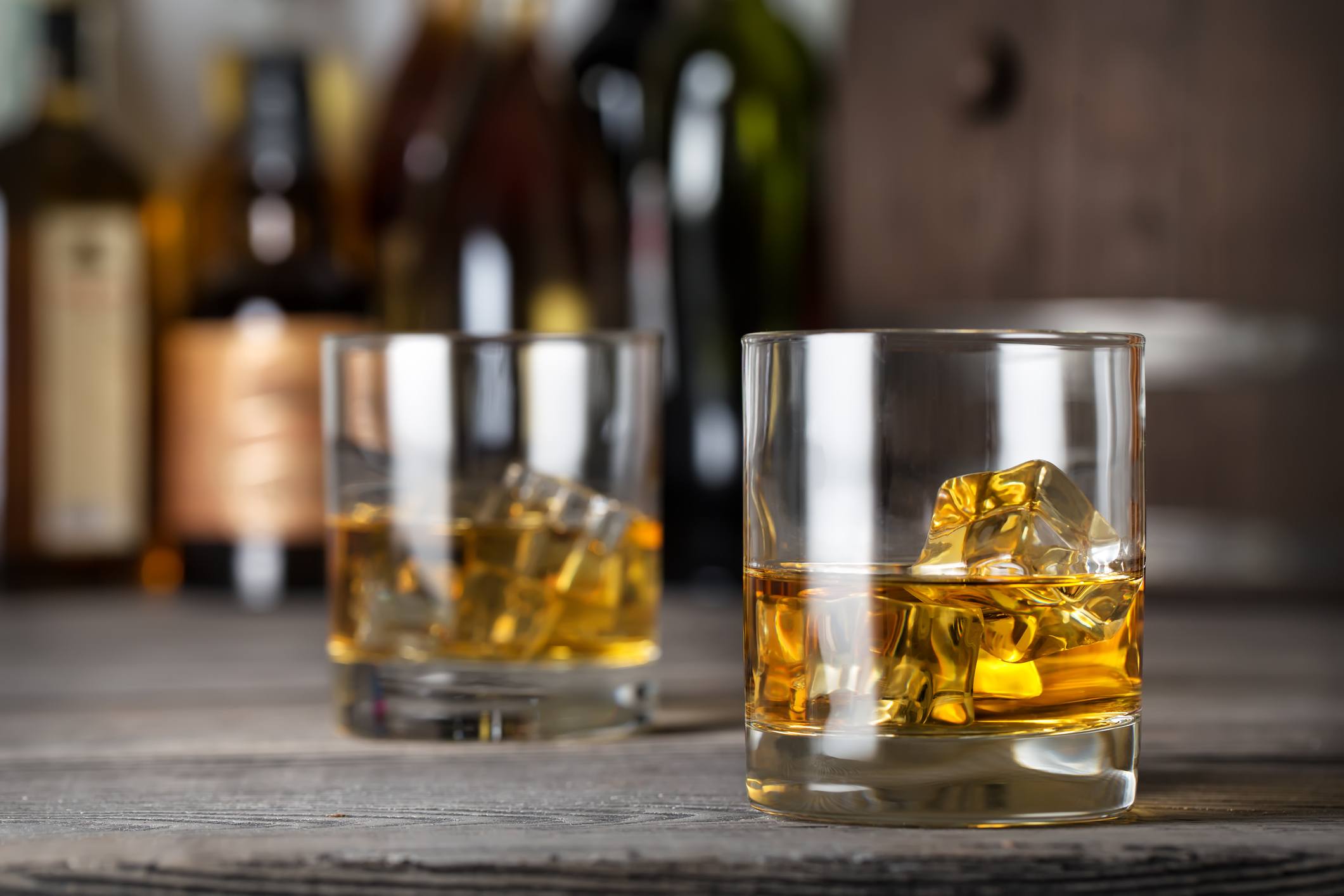 Named after New Orleans' French quarter, this strong sipper was first mixed by Walter Bergeron, head bartender at the now Monteleone hotel bar in New Orleans. The classic preparation features brandy, American whiskey, sweet vermouth, Benedictine, Angostura and Peychaud's bitters. Give it a try if you usually love a Manhattan, for a nice twist.
Next: This old-school drink surged in popularity lately.
16. Gin Fizz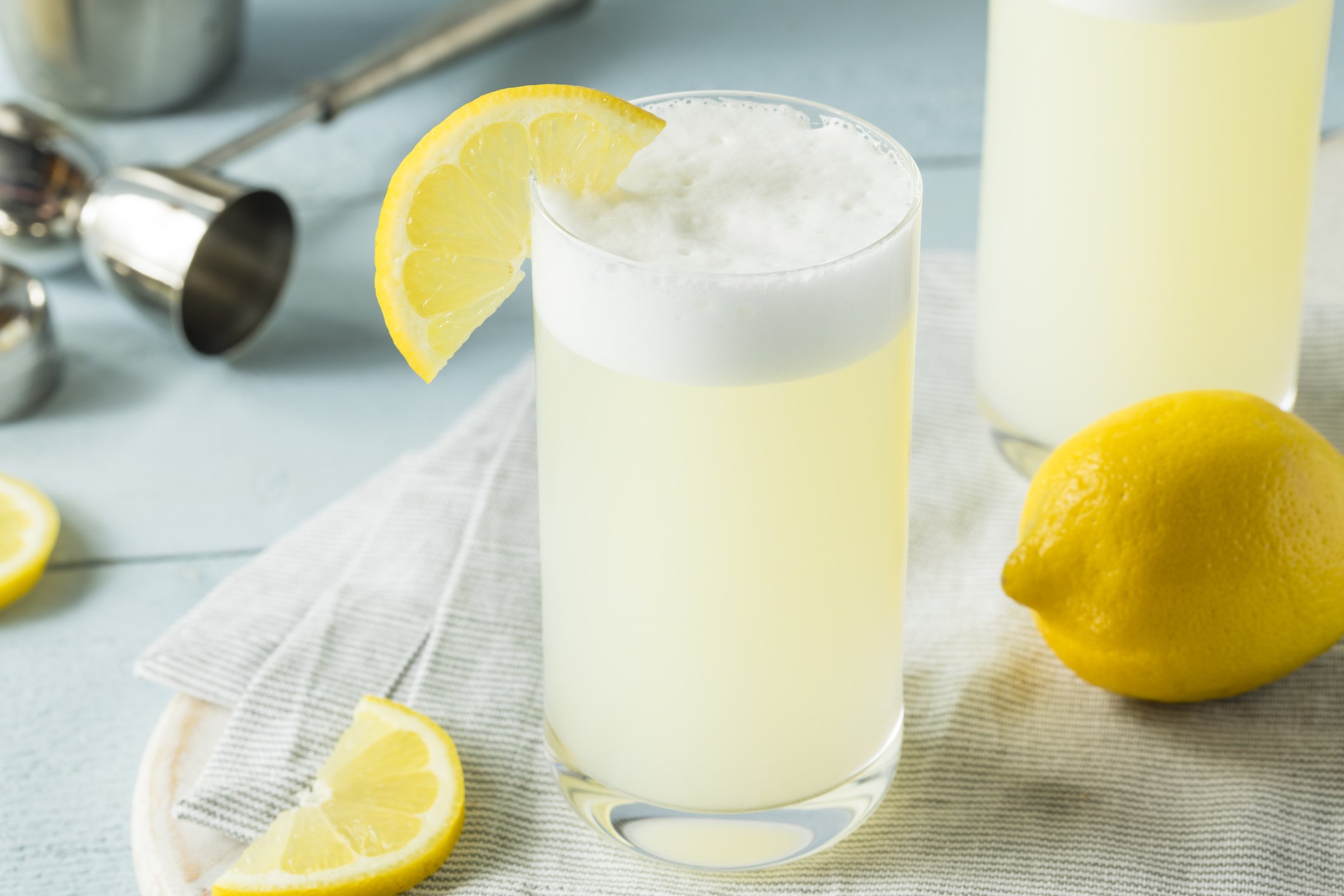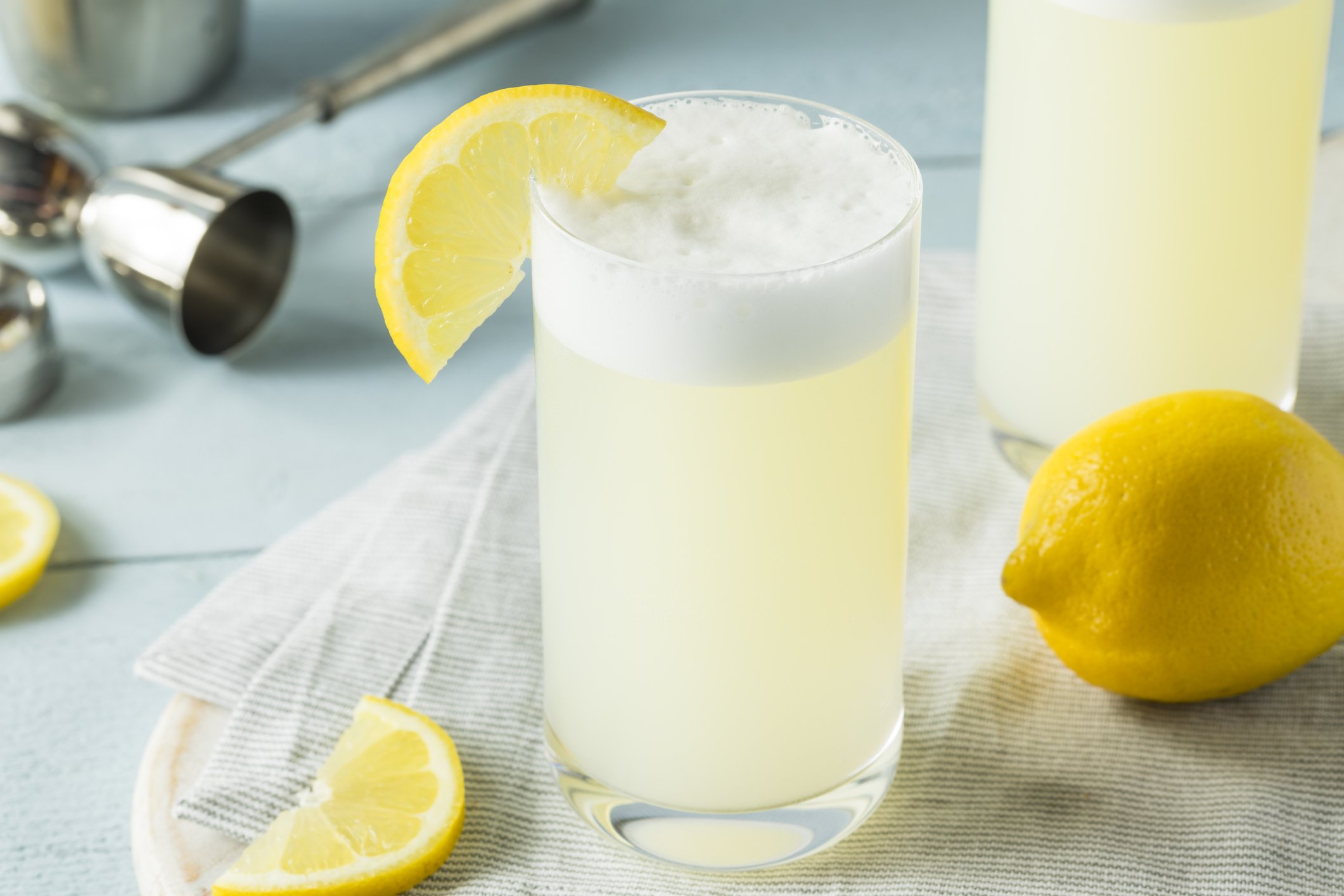 You may have heard your parents or grandparents talk about the iconic gin fizz. While the standard preparation may lack something in excitement, shaking it vigorously to froth up that egg white will at least give your arm — or your bartender's — a good workout. Try some of these variations, to spice it up a little.
Next: It may sound like medicine, but it tastes like anything but.
15. Penicillin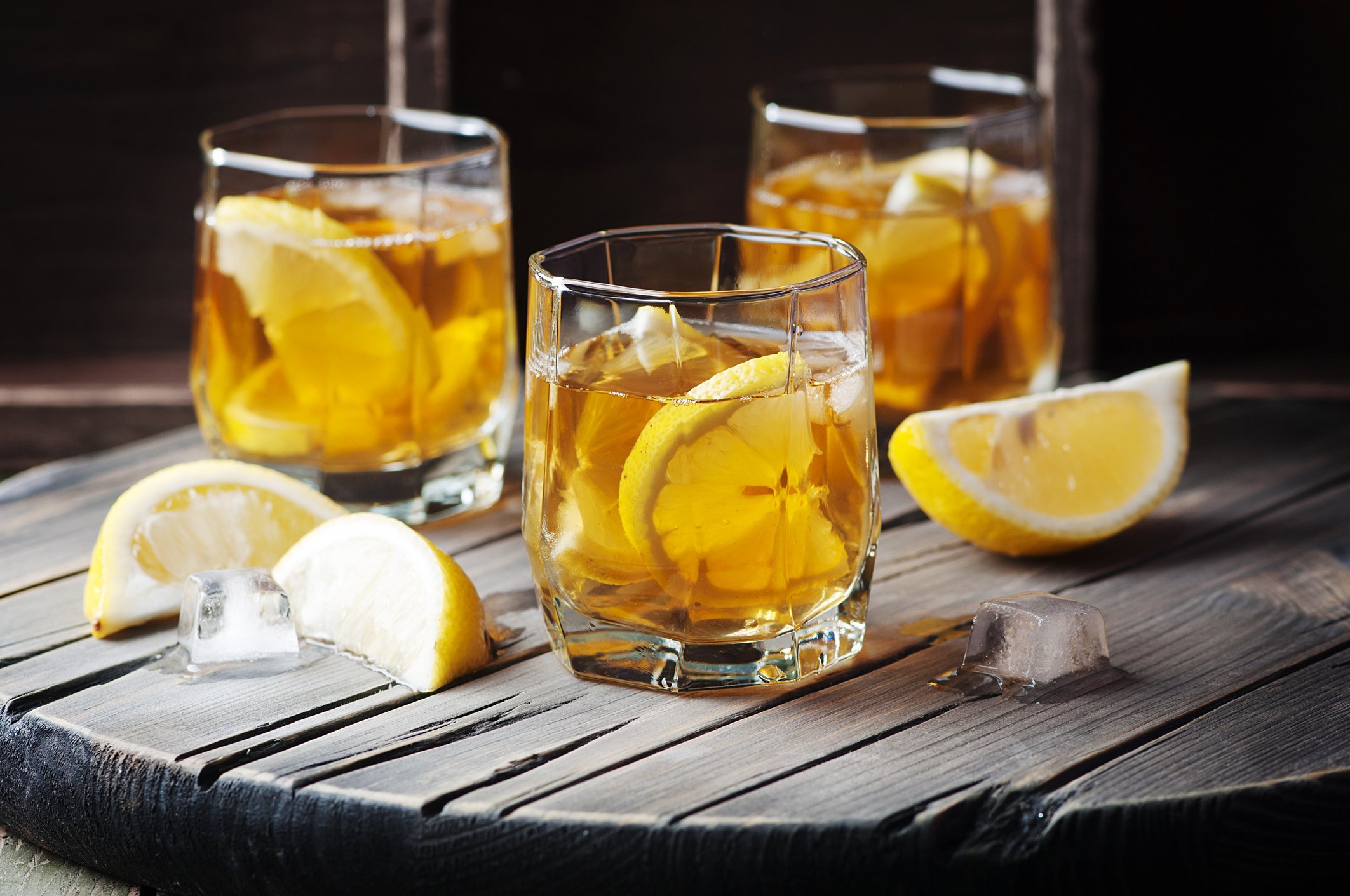 No, we're not talking about the pink medicine you used to take for earaches as a kid. Created by Sam Ross in 2005, then of Milk & Honey in New York City, this relatively new addition features scotch, honey, and lemon juice. If that sounds like a sore throat soother, you know where the name comes from. Trust us — it'll cure what ails you.
Next: No list is complete without the following brunch favorite.
14. Bloody Mary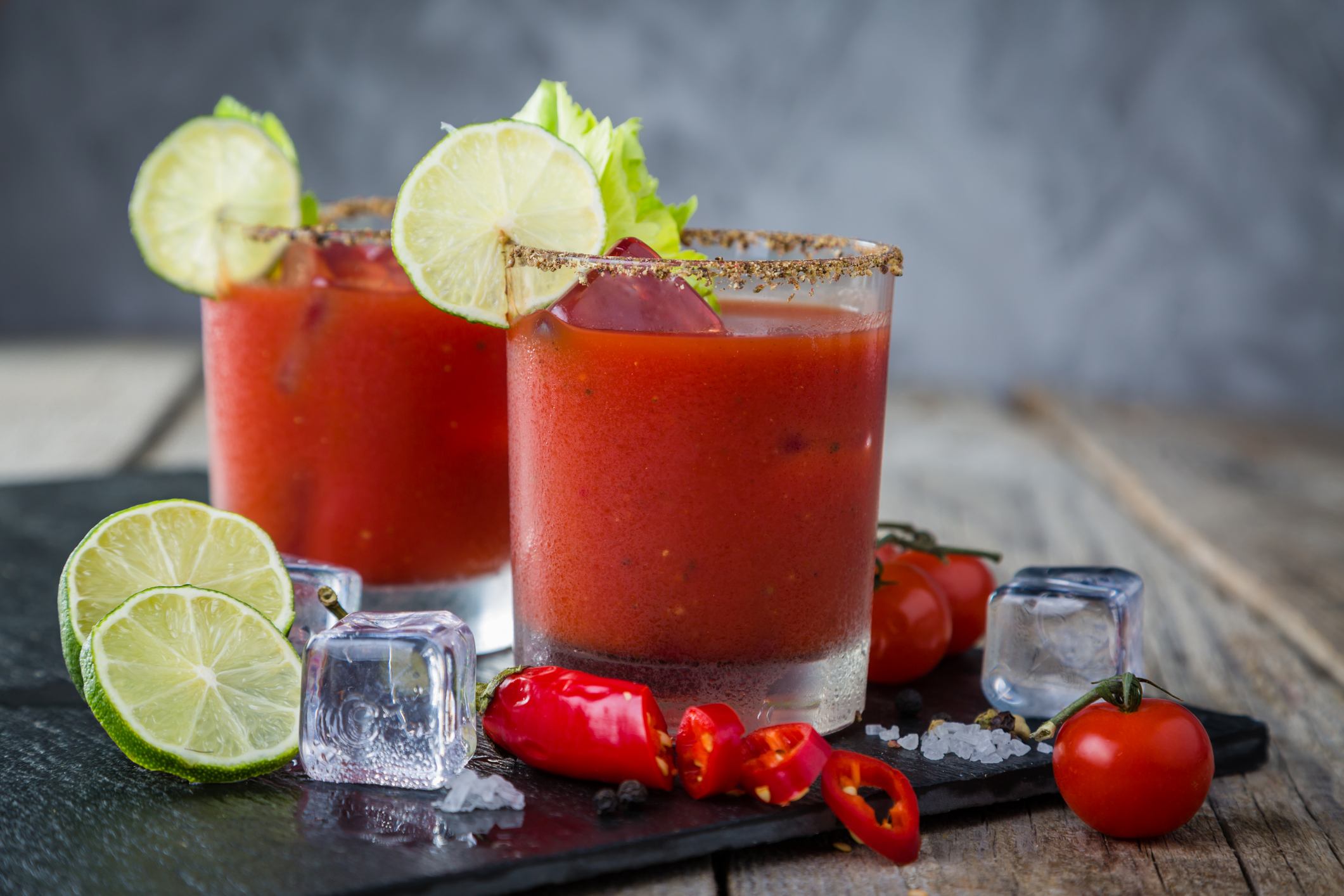 Who among us has not ordered up a brunch Bloody Mary to get over the night before? The tomato juice, vodka, and spice mix classic enjoys a lot of permutations across the country and the world. It also made the top 10 list on a full quarter of the Drinks International bars surveyed. The cocktail also features so many varieties, you can make a fresh version every time. Try including a Bloody Mary bar at your next party, and watch your guests get creative.
Next: This drink dates all the way back to the 1830s.
13. Sazerac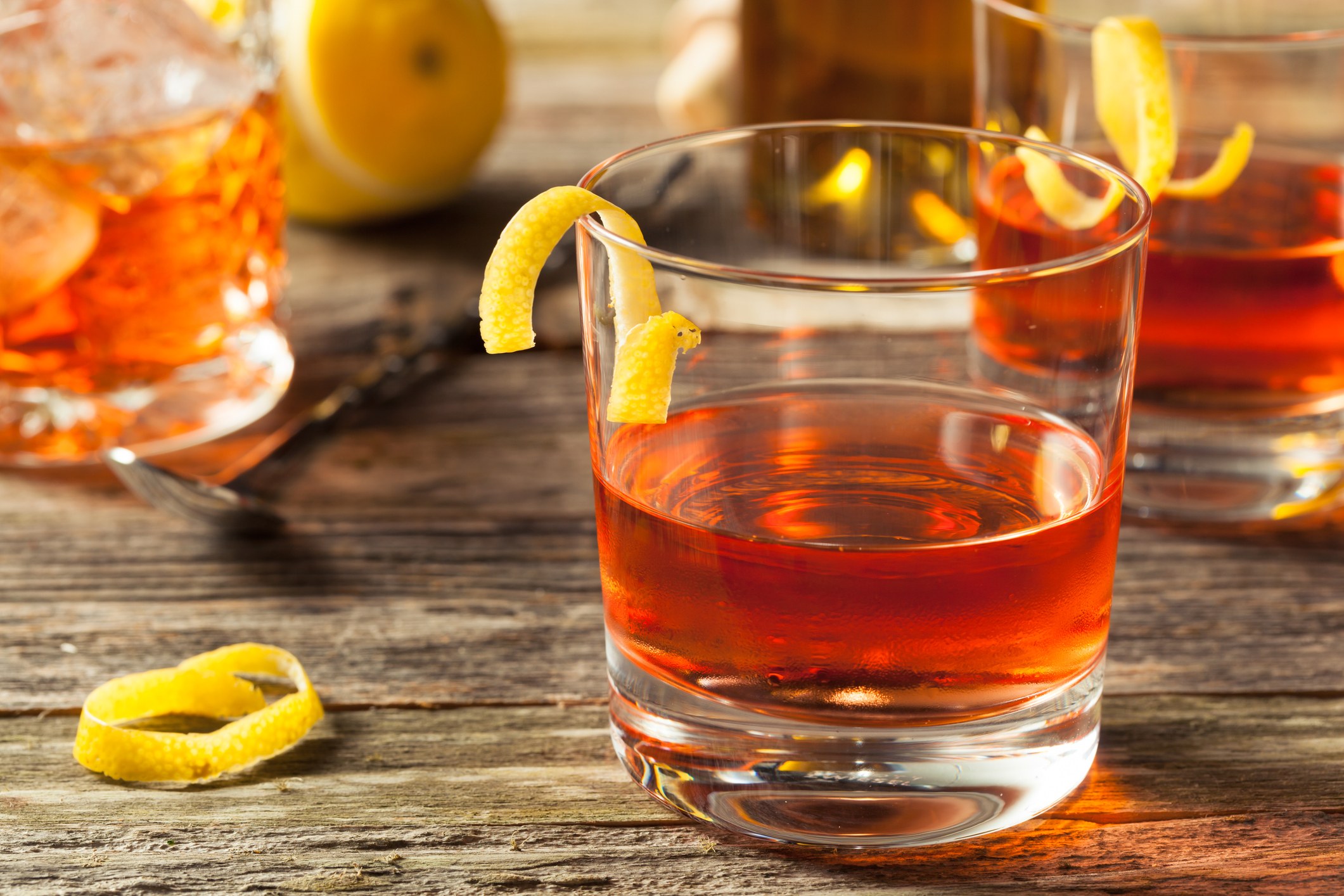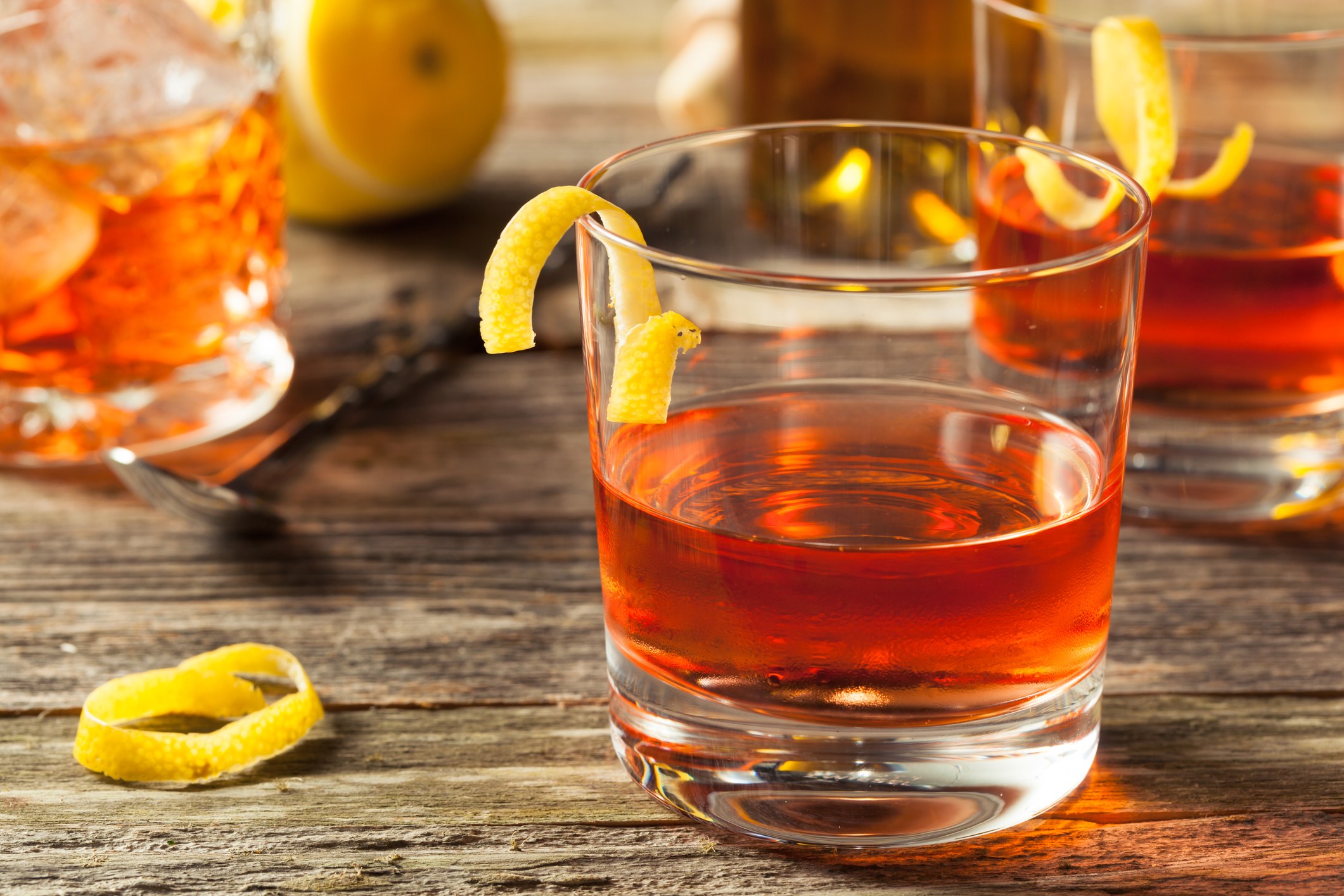 The Sazerac first hit the scene in 1838, when New Orleans apothecary owner Antoine Amedie Peychaud made brandy toddies. He included his own secret recipe "Peychaud's Bitters," a variation which still exists today. These days, most bartenders make it with American rye whiskey and a dash of absinthe, for some anisette heat.
Next: If you like the popular Negroni, give this a try.
12. Boulevardier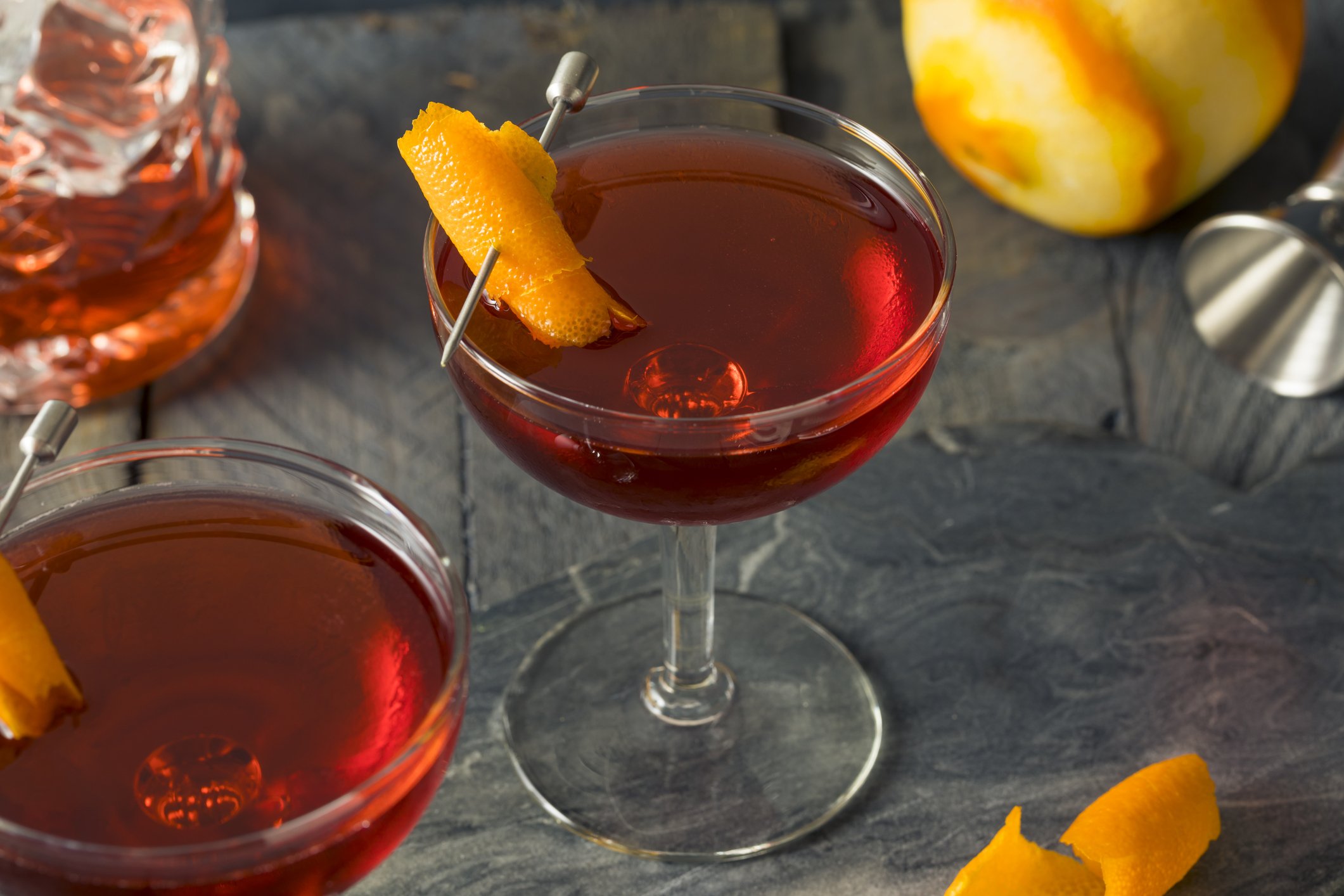 Fans of the gin-based Negroni will love this American whiskey twist on the classic. Some bars also use bourbon, so take your pick. Either way, Campari, sweet vermouth, and sometimes Cocchi make for a great sipper. Try this one on cold days, and let it warm your cockles.
Next: A lighter-alcohol addition is perfect for brunch.
11. Aperol Spritz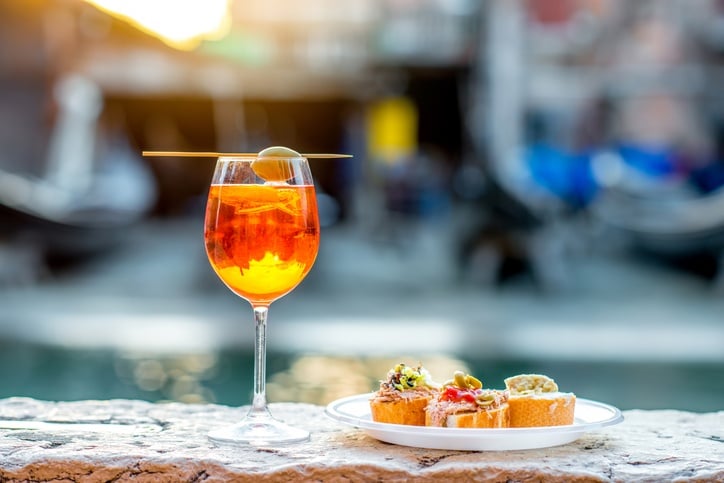 The Italian-style aperitivo originally woke up the palate on the continent, but this sprightly, low-booze drink made its way across the pond. When the temperature rises, or you just need something light to start your day or night, reach for a spritz. It mixes sparkling wine, seltzer or soda, and Aperol for a simple drink that you can even make in batches for a classy party addition.
Next: This Cuban classic will probably never leave the list.
10. Mojito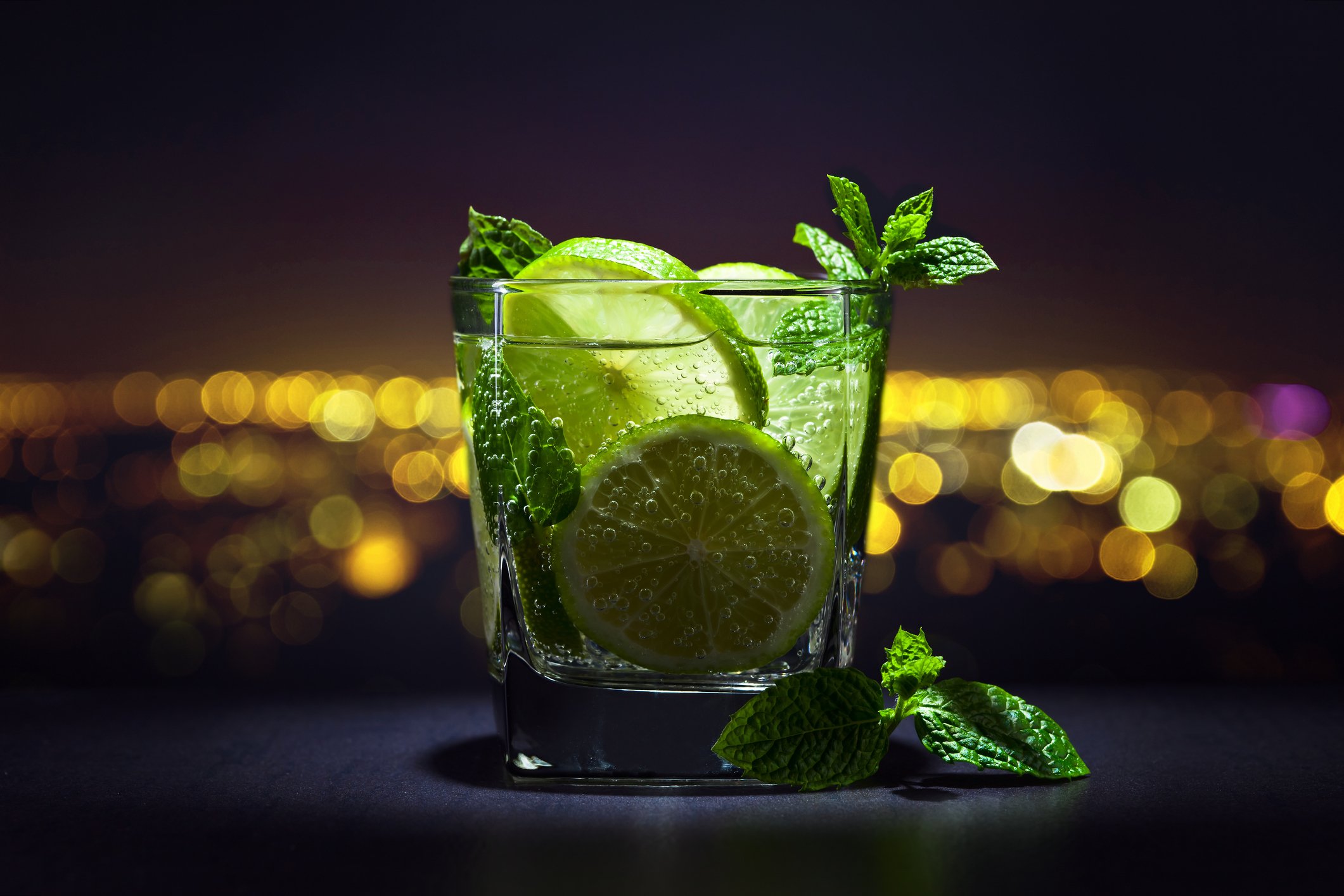 Use Bacardi or Havana Club rum for a truly classic take on this Cuban rum, sugar, lime, and mint concoction. If you want to really level up, try to find the slightly sweeter spearmint and notice what a difference it makes. The best bars make sure the sugar dissolves before mixing — it prevents a sickly sweet last sip. You'll feel an island breeze as you drink it, just watch.
Next: This caffeinated treat will wake up your brain and your taste buds.
9. Espresso Martini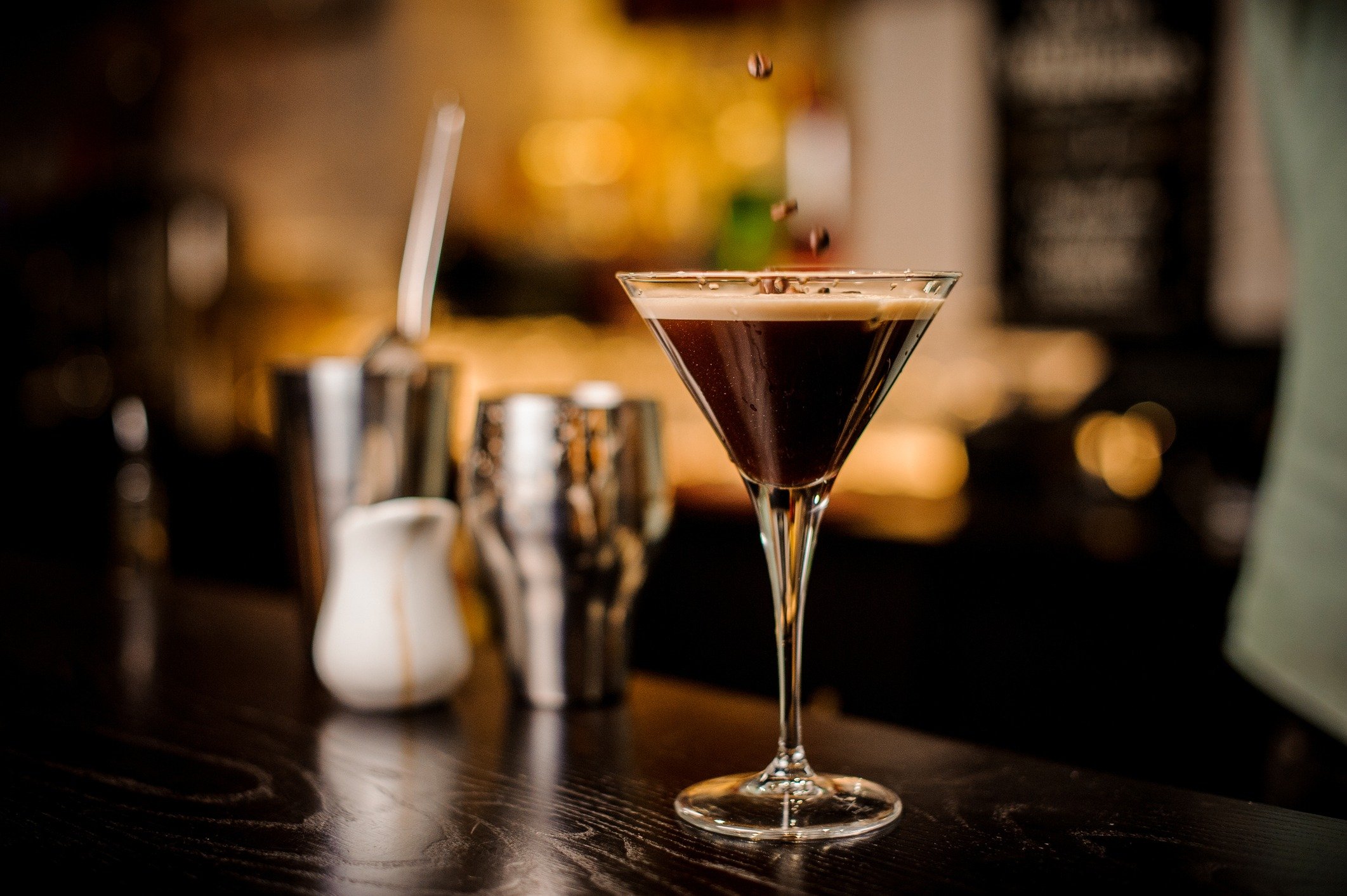 Flavored martinis had their moment in the 1990s, but this version, created by the late Dick Bradsell, stuck around. With a blend of vodka, espresso liqueur, and espresso, this one makes a great pick-me-up. Some versions also feature cream for a smoother, less potent version. Either way, watch out for this one after happy hour. It packs a punch.
Next: You don't need a copper mug for these, but it helps.
8. Moscow Mule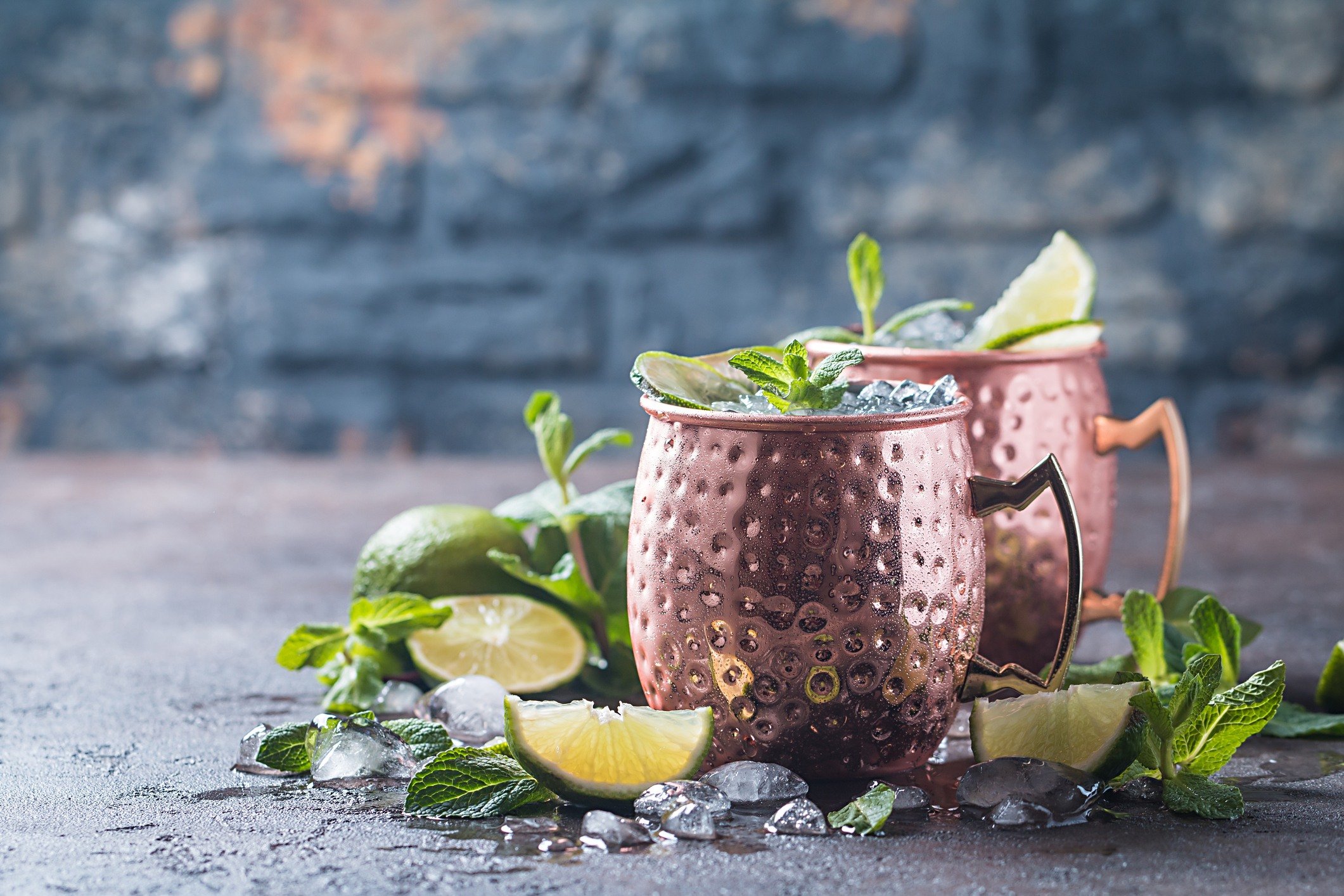 Drinks International found the Moscow Mule in the top 10 in almost 40% of bars surveyed. The vodka, lime, and ginger drink often arrives in a copper mug. Some say the copper mug makes the drink taste better, but those claims often get disputed. All we know? The combination of ginger, lime, and vodka tastes fresh and delicious, no matter what the serving vessel.
Next: This classic fell a few slots from last year, but we still love it.
7. Manhattan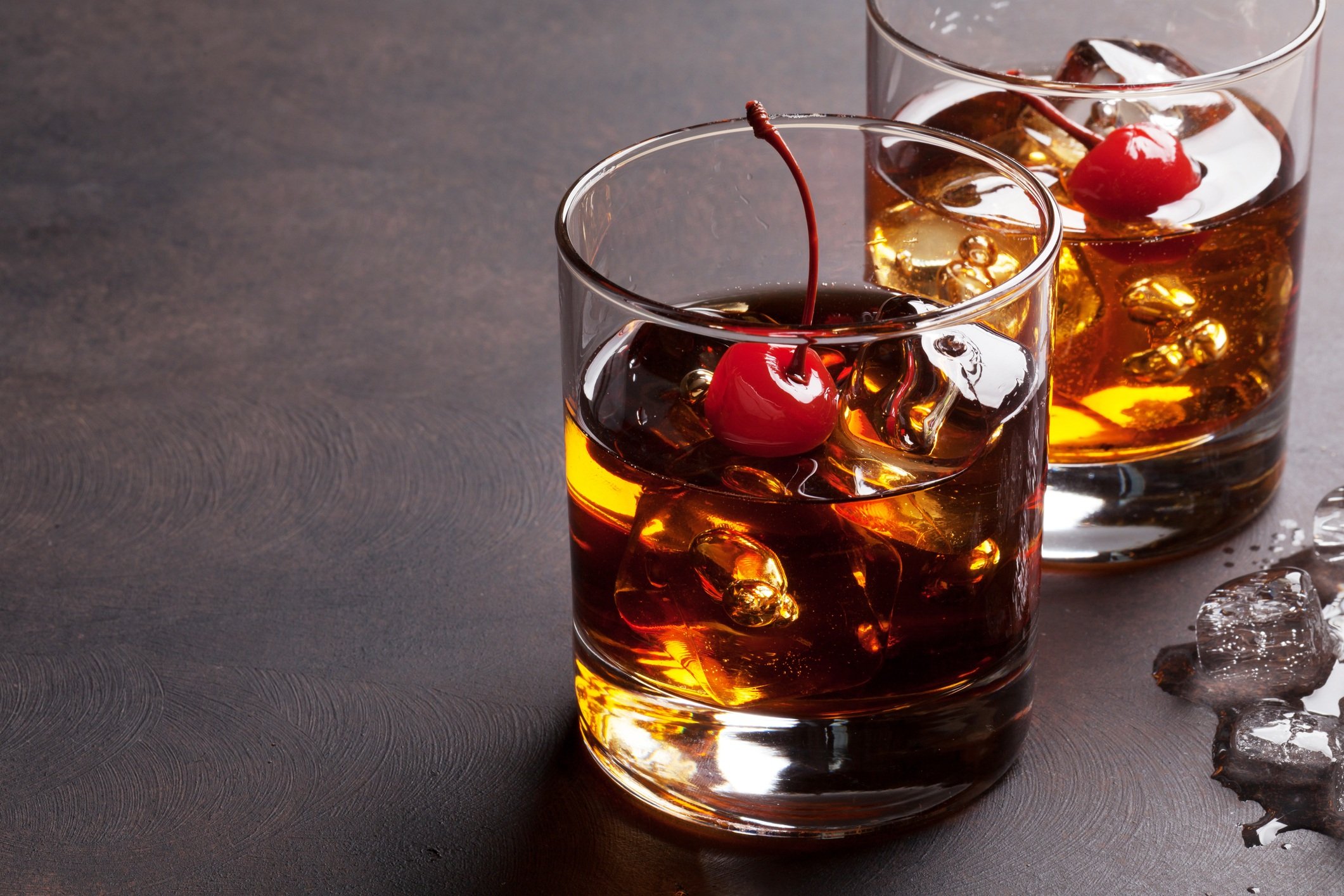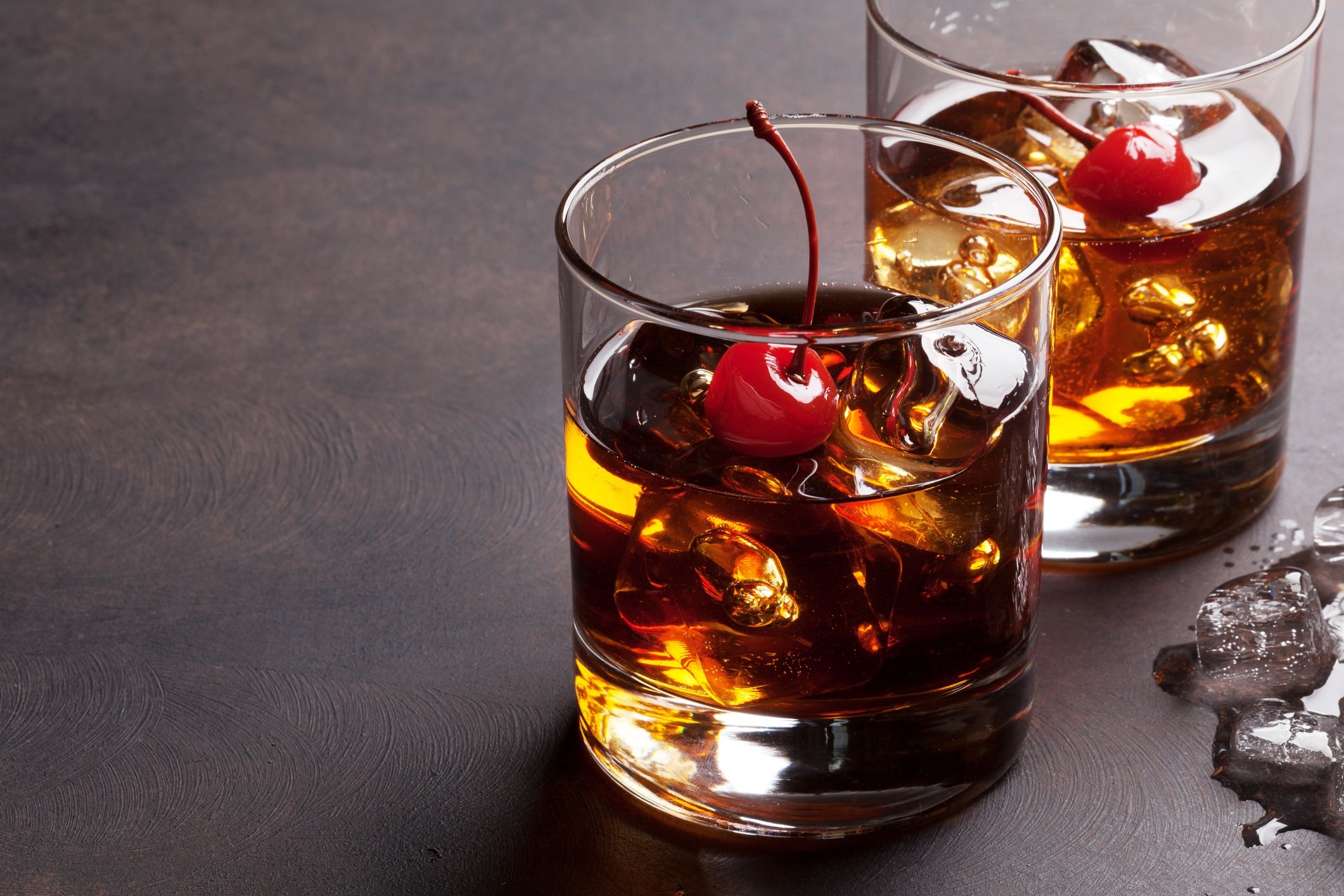 Rye fans know you can't beat a Manhattan. Blend rye (or your favorite whiskey) with bitters and vermouth and you have a nicely spiced, slightly sweet cocktail. The drink also becomes endlessly customizable with different rye or whiskey variations, flavored bitters, and even garnishes. No wonder about 9% of surveyed bars ranked it at top three.
Next: Jimmy Buffet fans know the appeal of this next one.
6. Margarita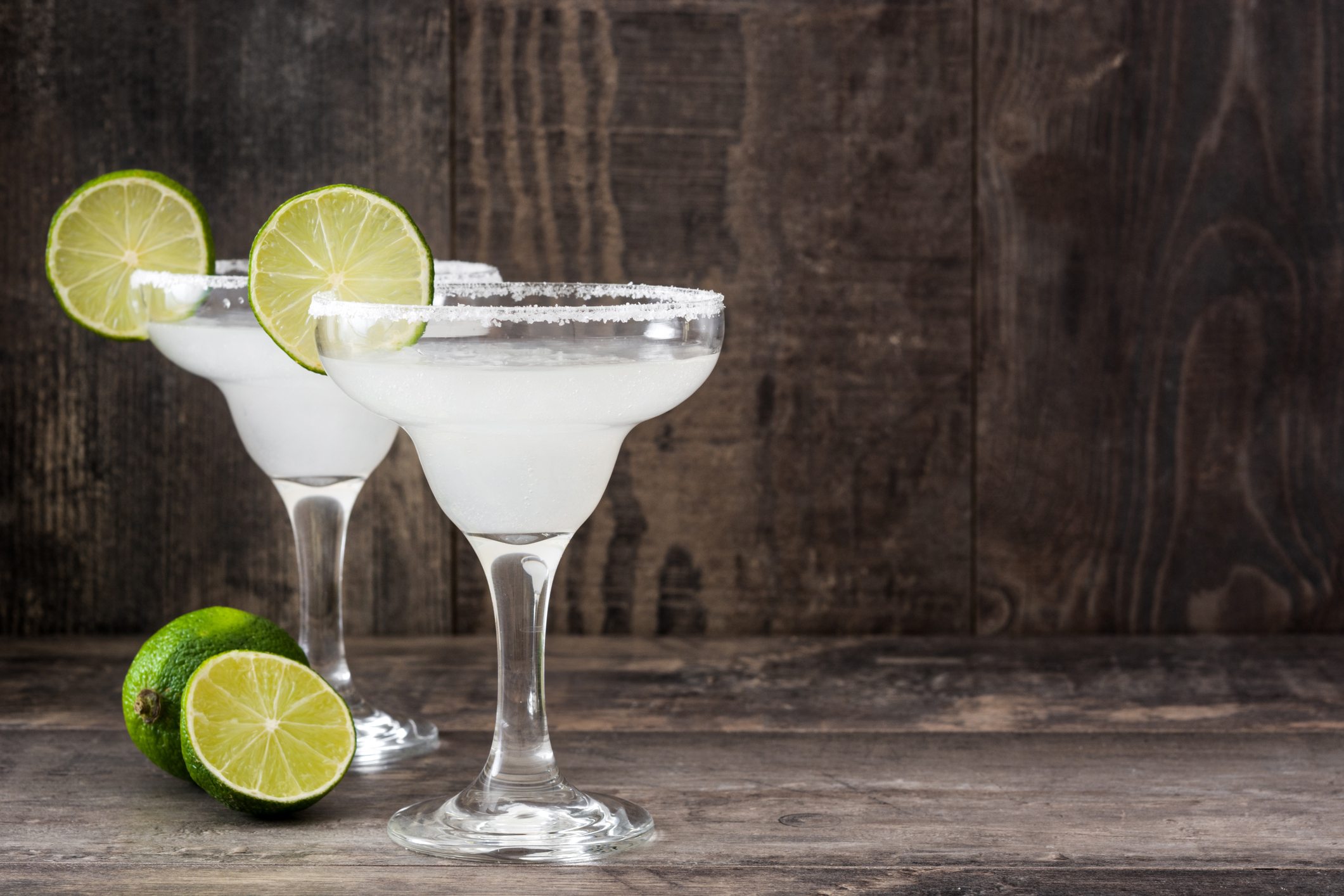 The Margarita enjoys a top slot especially since all it takes is tequila and limes to make a classic marg. Sweetened, salt-rimmed, flavored, and frozen varieties abound, but the Margarita can also look taste beautifully simple. Pro tip: The better your tequila, the better your end result. You won't waste away again in Margarita-ville if you use high-quality ingredients.
Next: Ernest Hemingway used to love the following recipe.
5. Daiquiri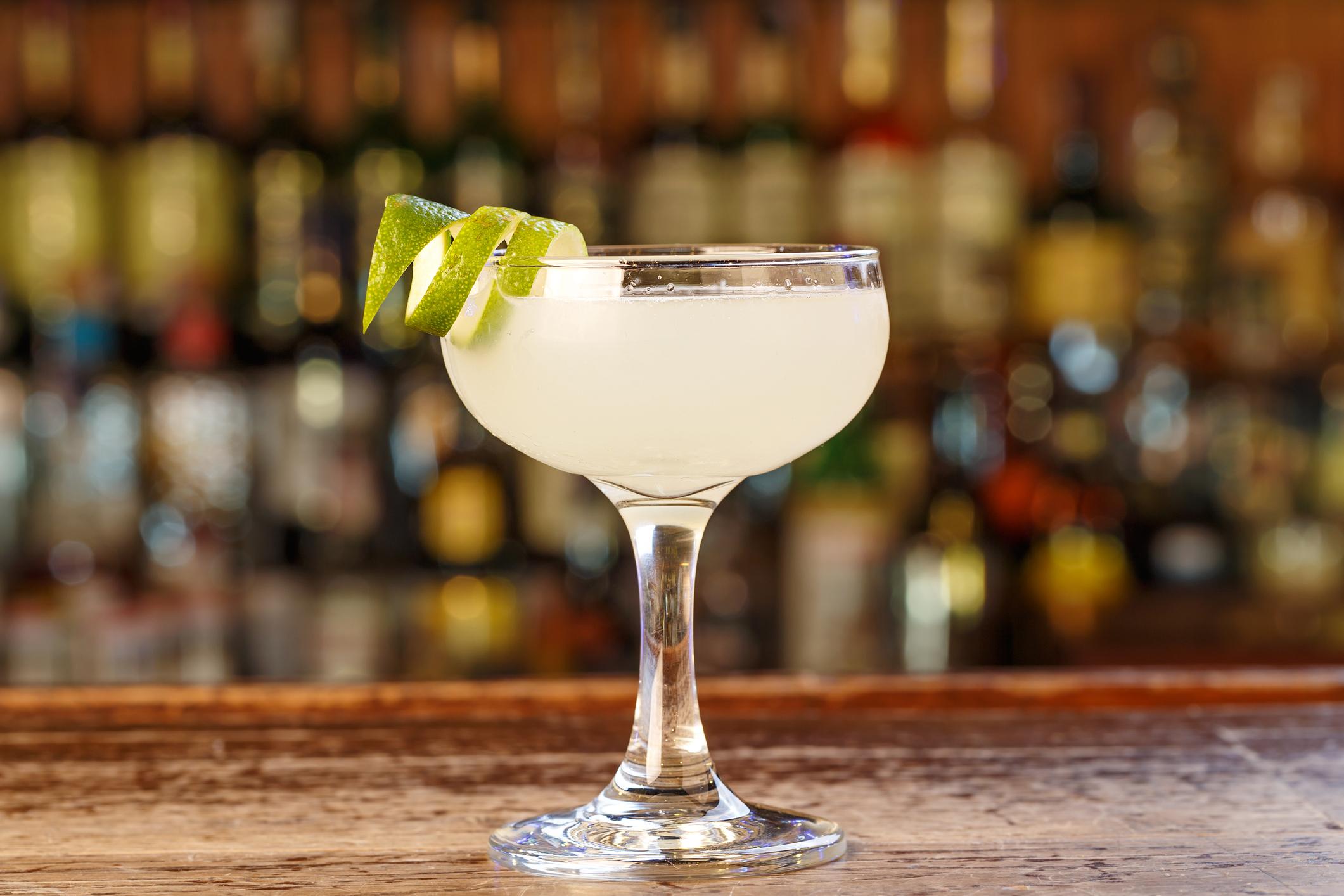 Most bars call the classic Daiquiri the most-ordered rum drink, according to Drinks International. You may know its popular frozen version best, but don't look down on the shaken sipper either. All you need for a good Daiquiri is rum, sugar, and fresh lime. That said, adding fruit and other flavors can lead to exciting taste adventures, too. Go ahead and experiment — Papa would be proud.
Next: Dry out your taste buds with this beauty.
4. Dry Martini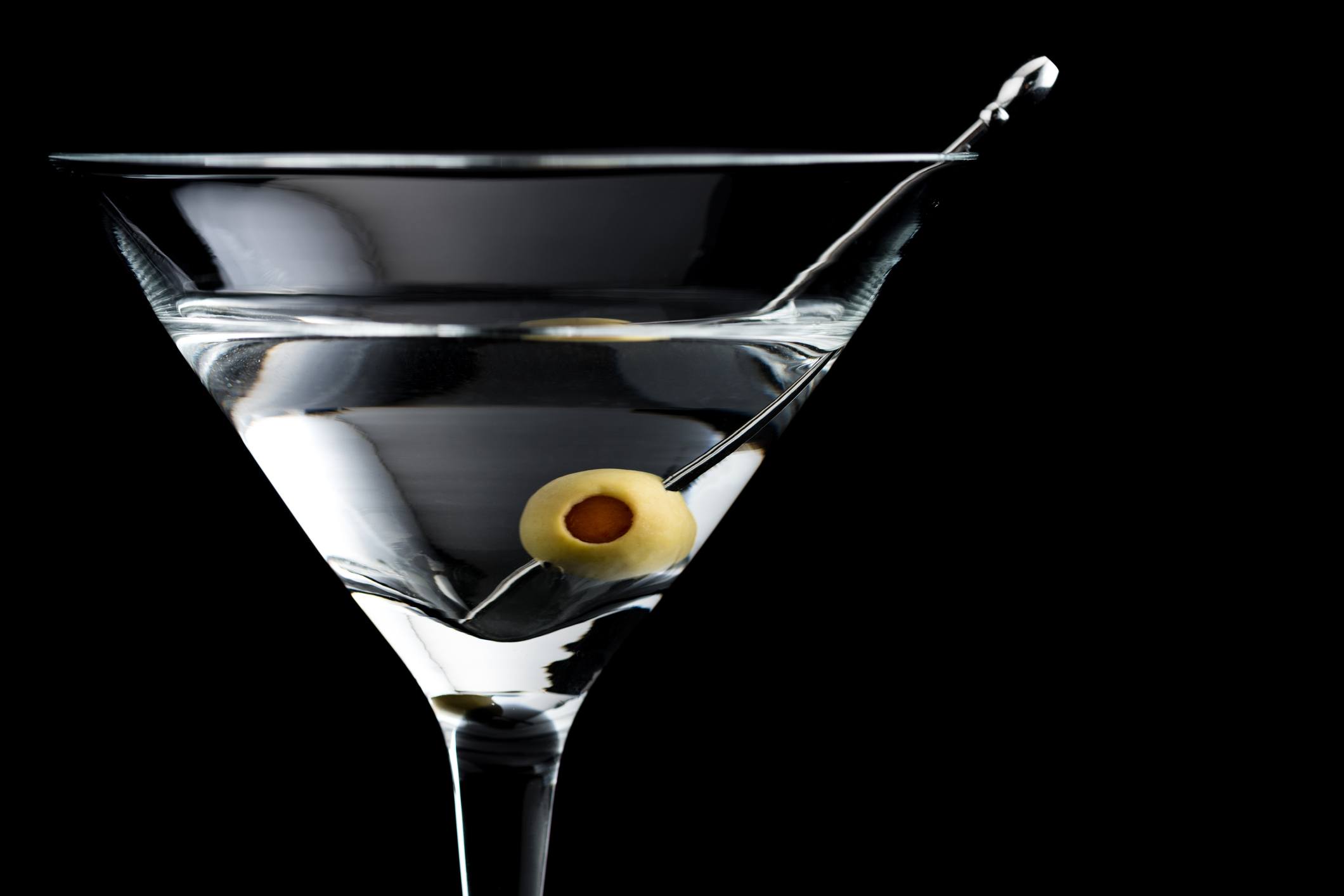 James Bond loved his martini shaken not stirred, but go ahead and stir yours. A dry Martini made with gin instead of vodka earned hot spot on this list. Everyone likes their Martini proportions a little different — try yours with half gin and half vermouth, then adjust accordingly. Use high-quality gin for this simple drink, since you want to taste the botanicals. Do you prefer an olive or a lemon garnish? Go with both and see what you think!
Next: The following drink will make you pucker.
3. Whiskey Sour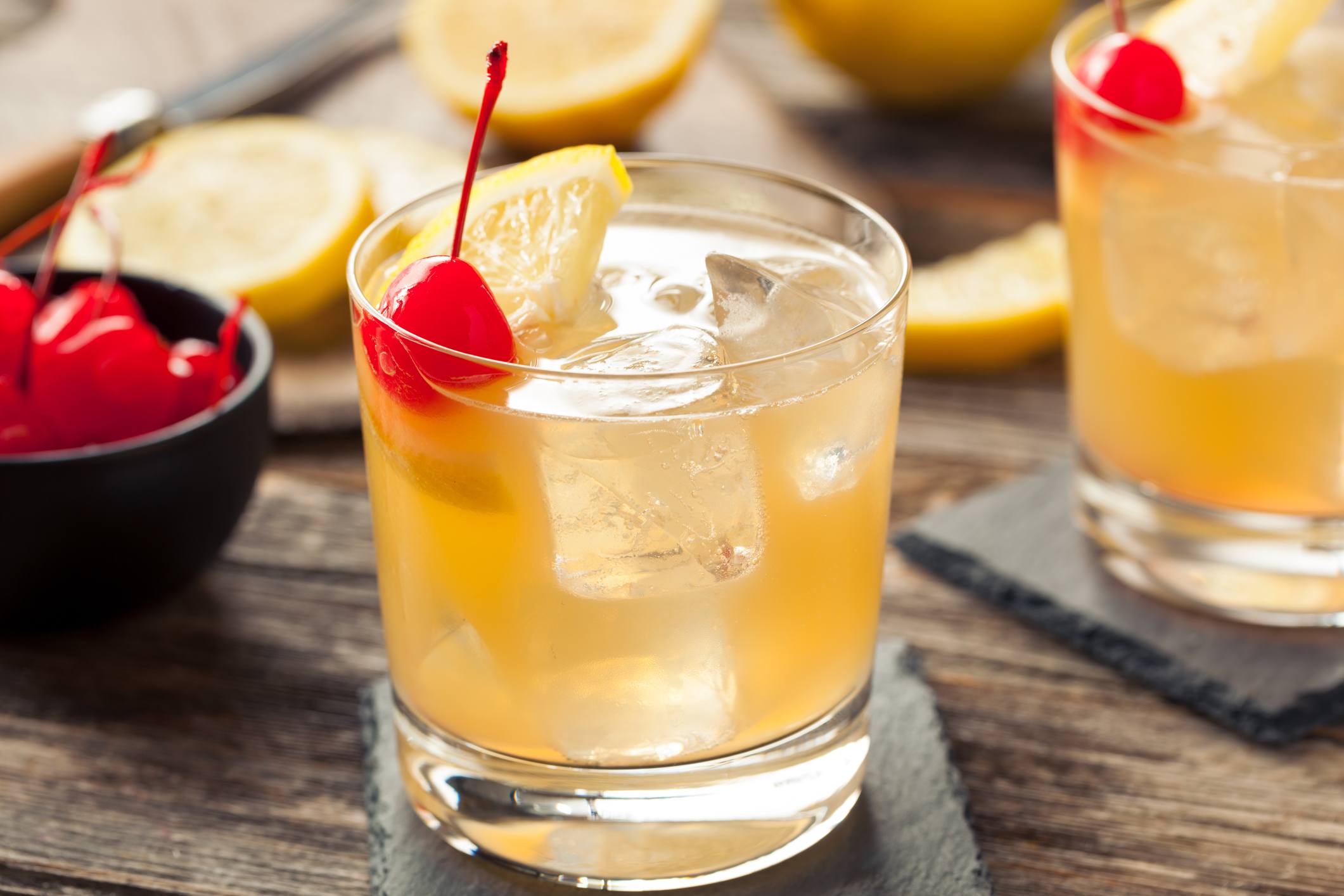 If you walk into a new bar and have no idea what to order, the classic Whiskey Sour always makes a safe bet. Bourbon, lemon juice, and sugar appear in all versions, but some also feature egg white for a hit of frothy texture. Don't give in to the allure of sour mix for this one! The simpler the recipe, the better.
Next: If you love bitter flavors, do we have the drink for you.
2. Negroni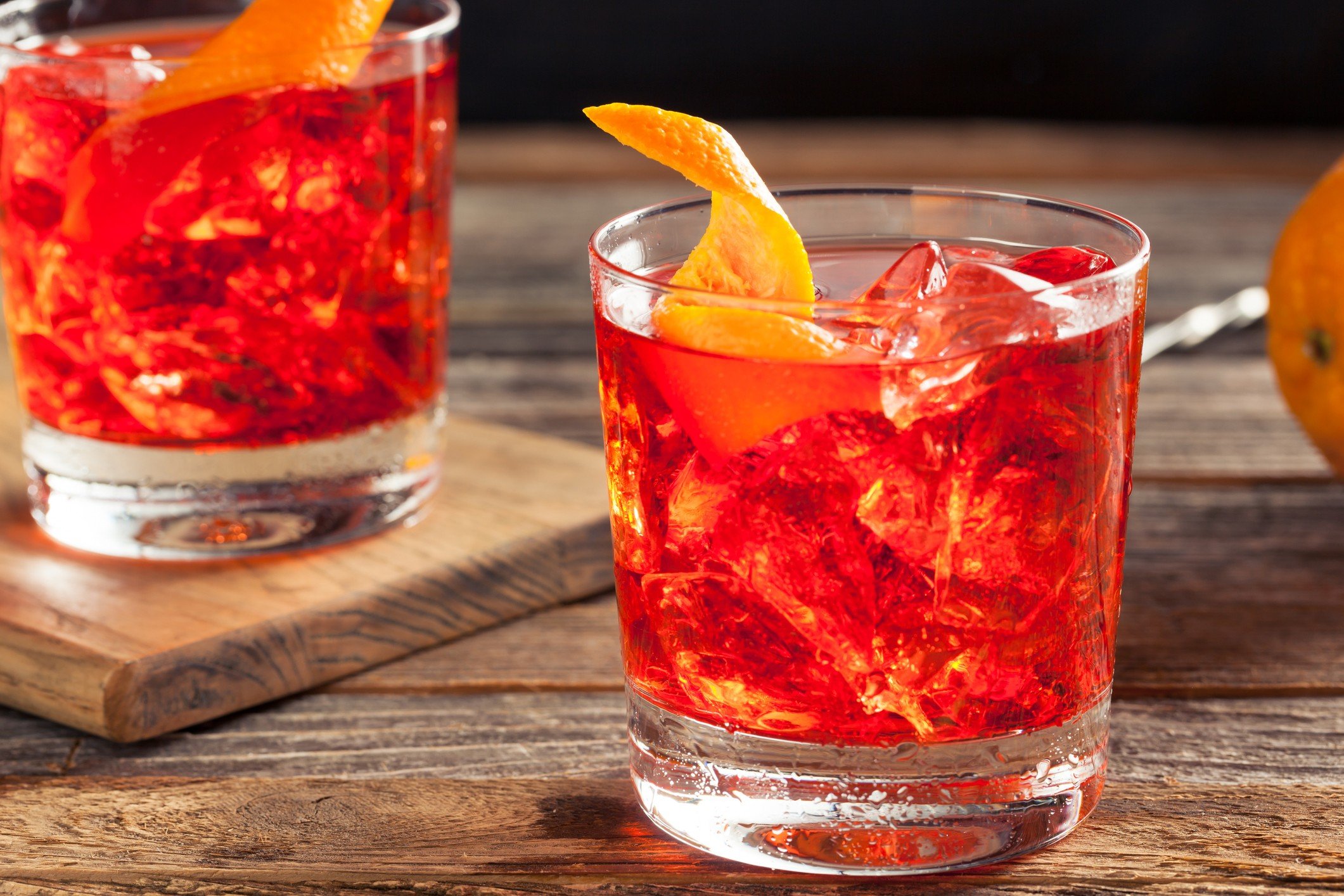 For the fourth year in a row, the Negroni made it to the second-highest spot on this list. It made top three in 45% of bars surveyed, and 16% had it topping the charts. With Campari, gin, and sweet vermouth, this drink appears deceptively simple to make. But don't let that fool you — it tastes as complex as any on this list. Order it for a bitter hit to the taste buds and you won't regret it.
Next: The name of this one belies its popularity.
1. Old Fashioned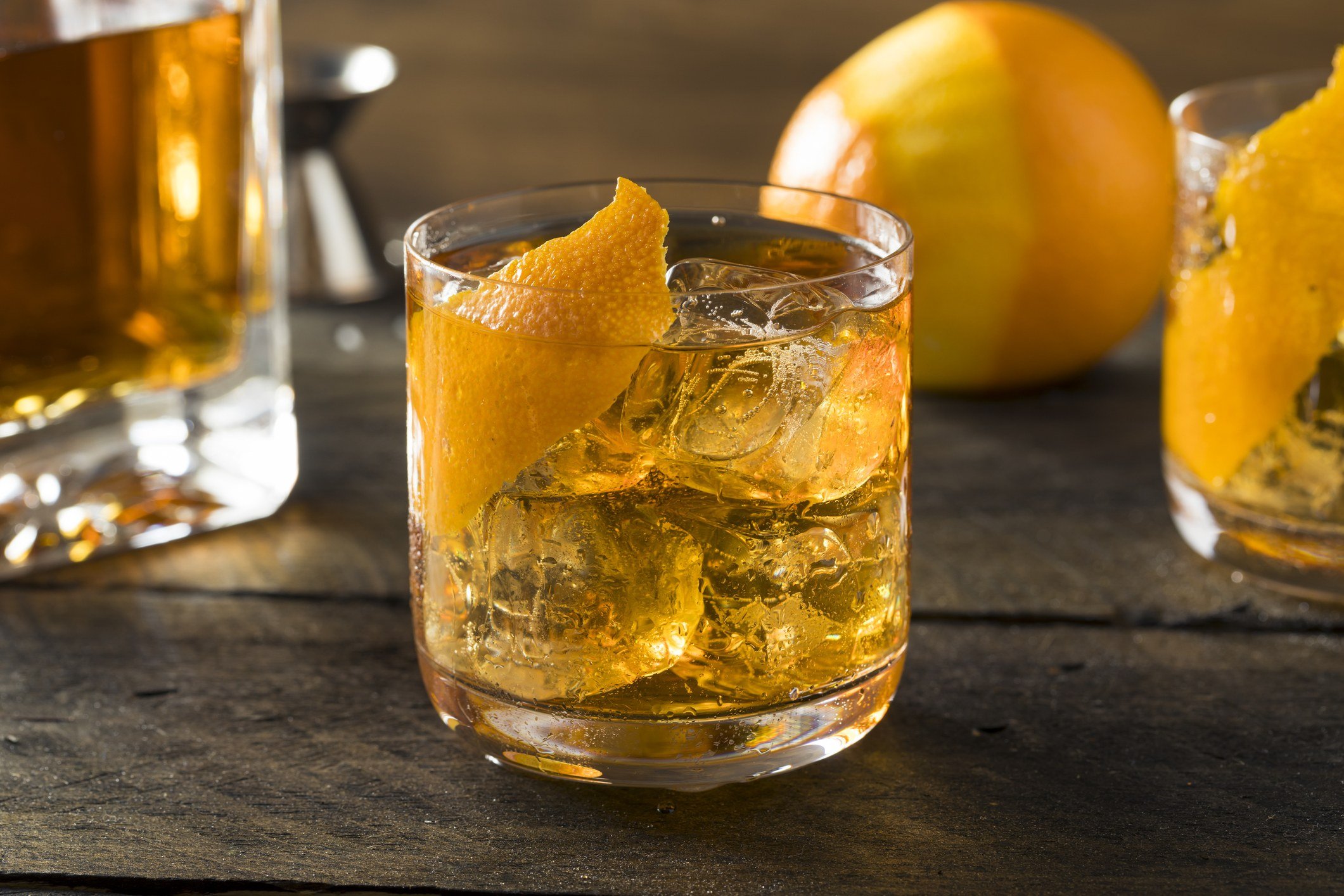 This cocktail showcases bourbon, rye, or whiskey perfectly with just a little sugar and a dash of bitters to open up the flavor. Use the best base spirit you can find, because the Old Fashioned really lets it shine. Some bars use simple syrup, others dissolve a sugar cube in a little water, and garnishes vary from cherries to orange twists, to lemon. However your favorite watering hole makes yours, you cannot go wrong with this top classic.
Follow The Cheat Sheet on Facebook!