Amazing Soups to Try If You're Tired of Chicken Noodle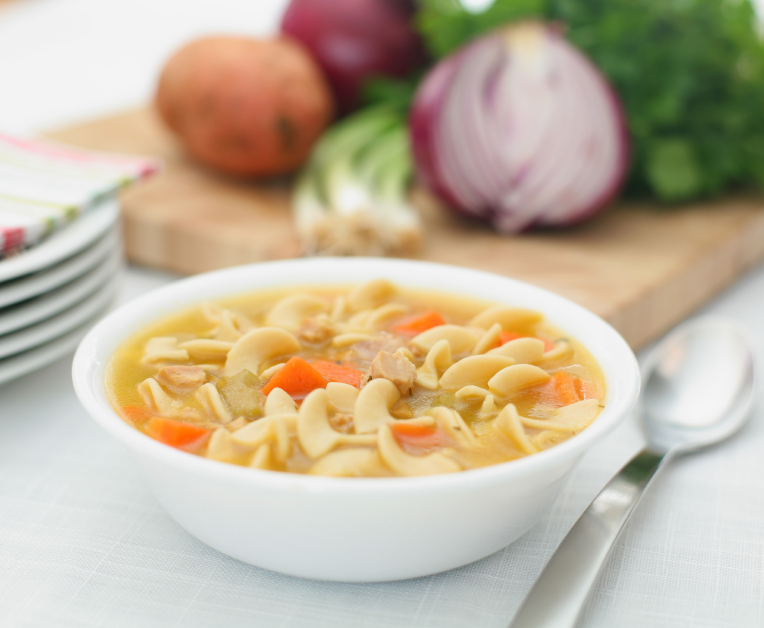 Chicken noodle soup is a cold-weather favorite. Nothing beats the combination of tender chicken, tasty noodles, and sweet carrots. Most of us eat a bowl of it when we're sick. And we also heat up a bowl when temperatures have us shivering. There are numerous creative ways to whip up a batch of chicken noodle soup. But it's not the only soup you can cook up at home.
We found some soups you might even like better than your trusty recipe for chicken noodle. These are the kind of soups you wouldn't mind putting on the table when you have guests over. Each recipe originates from a different country, region, or cuisine. That means your soup course at dinner or your soup-centered lunch is suddenly a great time to get acquainted with new flavors and perhaps even new ingredients.
Read on to check out some amazing soups that will help you expand your repertoire beyond basic chicken noodle. These soups are so delicious that everybody at the table will ask for more — and might even end up licking their bowls clean at the end of the meal.
1. Colombian Ajiaco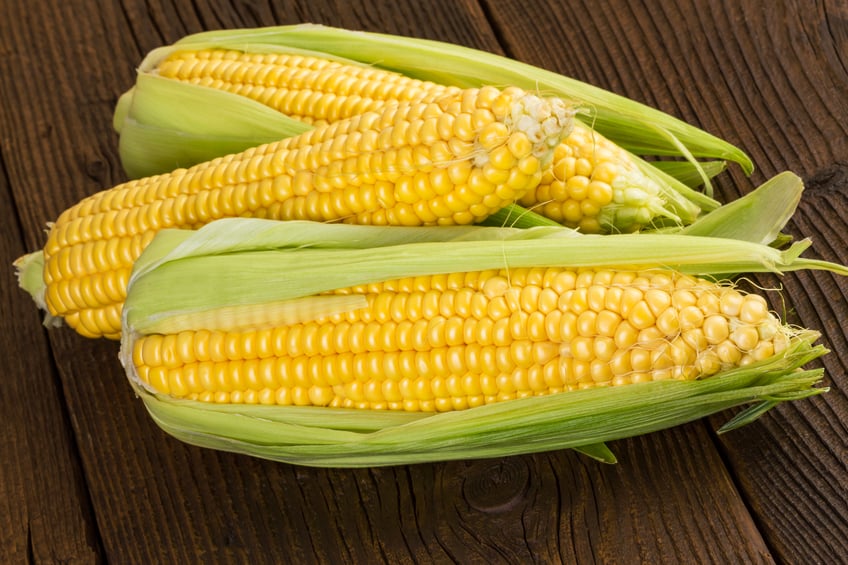 This recipe for Colombian Ajiaco is what The Kitchn's Sara Kate Gillingham describes as "a veritable celebration of the Andes in one warm bowl." The secret ingredient in this traditional Colombian chicken soup is an herb called guascas. (Most Latin American markets carry guascas. Just look for brands, such as Kiska or El Rey.) First, cook the chicken and then the potatoes. Next, simmer the corn with scallions, cilantro, and guascas. Although this is traditionally a chicken soup, you can opt to leave the chicken out for a vegetarian soup instead.

2. Egyptian Tomato Soup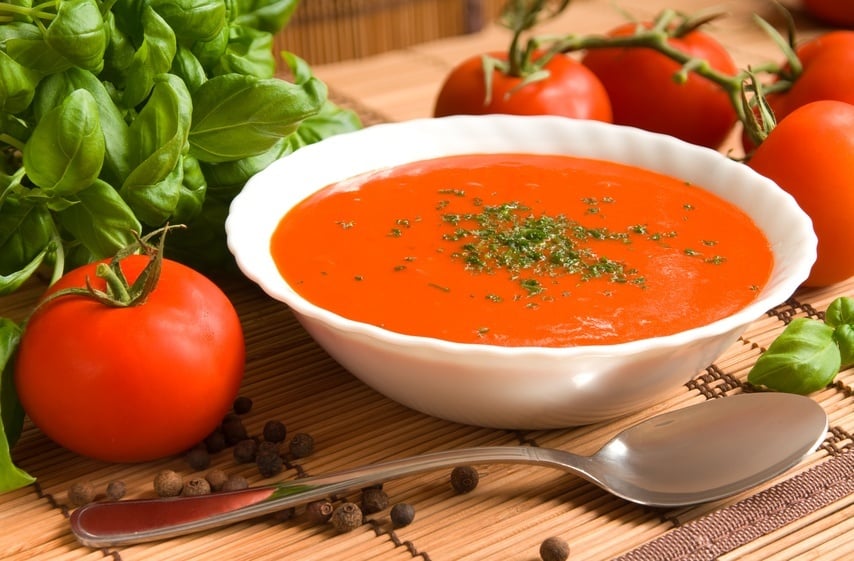 Tomato soup is a classic. It's a delicious, but familiar, alternative to chicken noodle soup. And we love no version more than this recipe for Egyptian tomato soup. Sara Kate Gillingham reports for The Kitchn that Egyptians eat this soup blazing hot, even in the middle of the summer. You can eat it piping hot, Egyptian-style, in the summer, too. Or save it for the winter months when you need something warm to remind you summer will eventually be on its way.  
3. Ethiopian-Style Spinach and Lentil Soup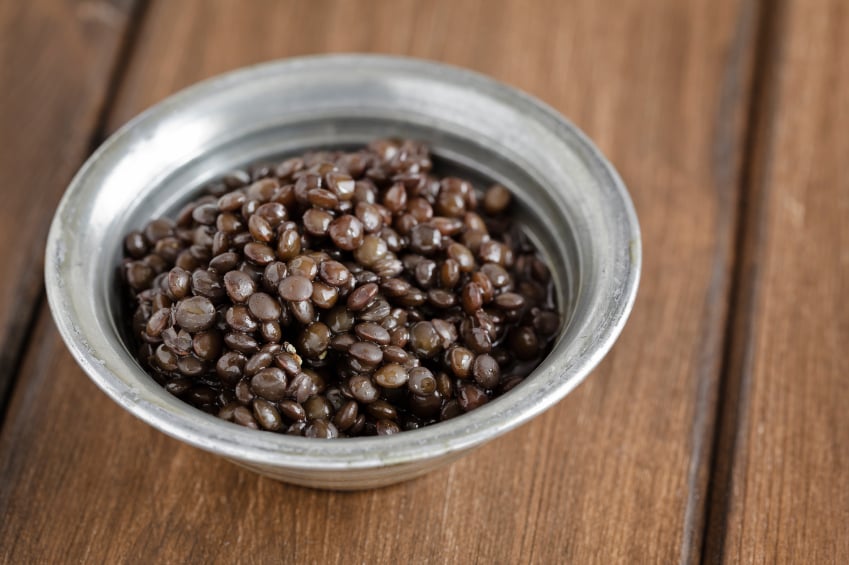 Lentil soup is another familiar favorite we've probably all made at some point. But this recipe for Ethiopian-style spinach and lentil soup adds some novel flavors you might not have tried yet. The Kitchn's Laura Pazzaglia recommends using a pressure cooker to prepare your beans. (We promise this method will yield much better results than canned beans.) This Ethiopian-style soup gets its great flavor from the assortment of spices added at the beginning to flavor the lentils. And you add fresh spinach at the very end, so it's just wilted by the heat instead of overcooked.
4. Greek Lemon Chicken Soup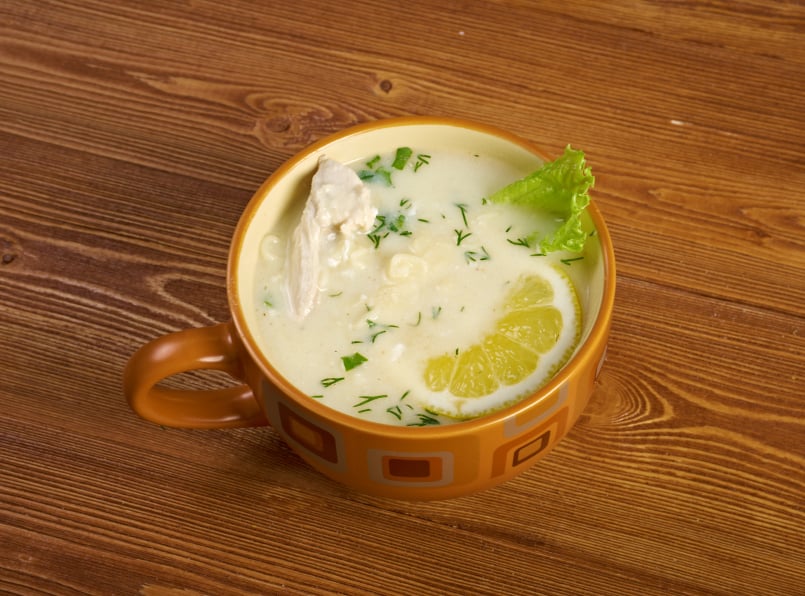 If you want a soup that doesn't stray too far from the familiar ground of chicken noodle soup, perhaps for the sake of picky children, this recipe for Greek lemon chicken soup might be exactly what you need. The Food Network notes this delicious soup is a great way to serve whole grains to kids. (It also points out faro is high in both fiber and protein.) This soup is served with pita filled with feta and dill, which makes for a nutritious meal even the most choosy of eaters will love.
5. Italian Bean and Vegetable Soup
Looking for a soup packed with veggies? You can't go wrong with this recipe for Italian bean and vegetable soup. Saveur notes this dish is a traditional Lucchese soup. The idea is to slow cook vegetables and beans "until little to no bite remains, making it a rustic, comforting dish." The quantities of vegetables called for in the recipe are flexible, so this is also a great soup to adapt in accordance with the produce you have on hand.
This soup is traditionally referred to as zuppa alla frantoiana, or olive oil maker's soup. Saveur's Micah Fredman says that's because it's typically made in November, when the year's crop of olives is pressed to make oil. "For centuries, the peasants would come to the frantoio, or oil mill, with this soup and bread in hand, their preferred means of tasting the golden green stuff."
6. Korean Spicy Clam Soup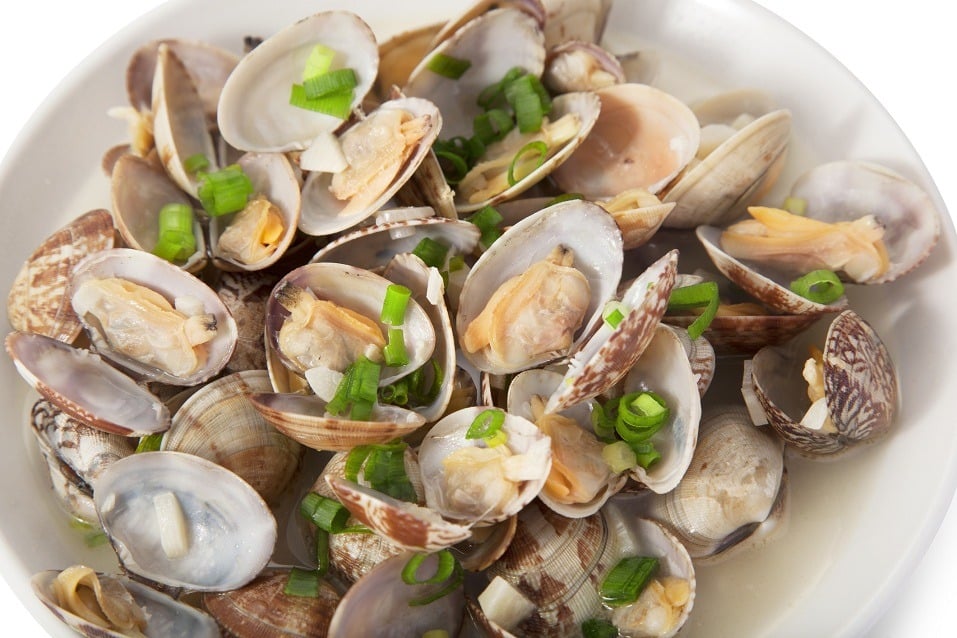 Dan Holzman and Matt Rodbard report for Saveur that this recipe for Korean spicy clam soup is a simple, light dish that has plenty of heat and spice. "It's traditionally served over a butane flame, so the broth remains hot, and a heavy dose of heat is delivered from two types of thinly sliced chiles." Holzman and Rodbard call this dish a "clam soup for the drunken soul," noting that "in Korean culture, eating food and drinking alcohol are so tightly interwoven that it's often hard to separate the two." They explain that this clam soup is "a reset of sorts, a piping elixir that blankets the belly and washes away the effects of that last, ill-advised Jameson shot."
7. Minorcan Clam Chowder
Another great option if you're craving clams is this recipe for Minorcan clam chowder. As Keith Pandolfi reports for Saveur, this Minorcan recipe is different from the usual varieties, Manhattan and New England, in that it uses datil chiles. These chiles are unique to St. Augustine, Florida, "where they're favored by the Minorcan population, whose ancestors, originally from the island of Minorca off the coast of Spain, came to Florida in the 18th century to work on British-held plantations. Fleeing harsh conditions, in 1776 they came to St. Augustine. Datils were likely brought to Florida from the West Indies." Datil chiles are the best way to achieve the heat needed for this tomato-based chowder. But if you can't find them, habaneros are a good alternative.
8. Northern Thai Khao Soi Kai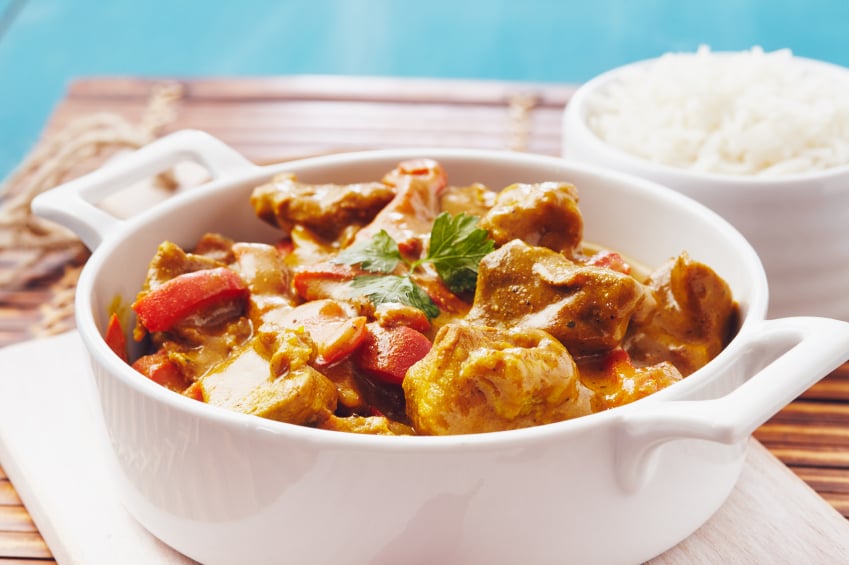 Need a soup that has little in common with a basic chicken noodle soup, with the exception of the chicken? Try this recipe for khao soi kai, a northern Thai curry noodle soup with chicken. Andy Ricker reports for Lucky Peach that this soup is "probably the most famous of all Northern Thai dishes and the most popular with the many foreigners who pass through the North's cultural center, Chiang Mai." This aromatic dish is composed of a coconut milk curry, bone-in chicken, wheat noodles, and a variety of flavorful embellishments. Preparing khao soi kai at home takes a bit of work and preparation, but you definitely won't regret it. 
9. Norwegian Fish Soup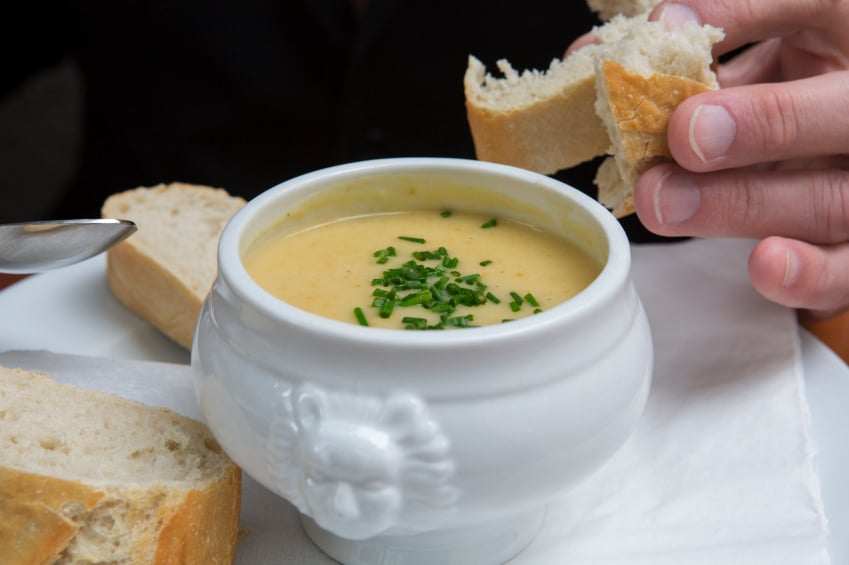 If you want to try your hand at a Norwegian dish, you can't go wrong with this recipe for Norwegian fish soup, traditionally called Fiskesuppe in Norwegian. Leslie Pariseau reports for Saveur that this soup "can be found at nearly every restaurant on the Lofoten Islands of northern Norway." But just because it's a classic doesn't mean that it doesn't invite experimentation. Pariseau writes that "local cooks sometimes swap out cod for other seasonal fish, such as salmon, or add accents like red pepper, chunks of bacon, or chive oil." So once you have the basics down, you can make your own modifications and additions.
10. Russian Chicken and Dumplings Soup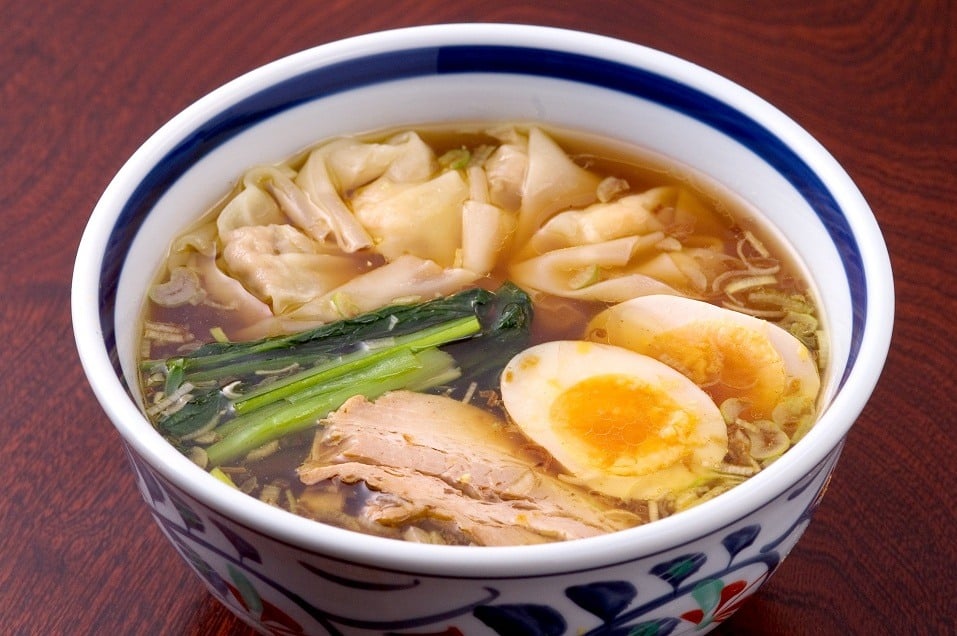 This recipe for Russian chicken and dumpling soup pushes the boundaries of Russian cuisine with the addition of two ingredients that are more common in Asia than in Eastern Europe: cilantro and sesame oil. This soup was created by Natasha Pogrebinsky at Bear, an Eastern European restaurant in Astoria, Queens. And while Bear customers refer to the dish as "Russian ramen," Julia Bainbridge reports for Saveur that the combination of flavors is "less crazy than it sounds." The soup might look like ramen, but its ingredients — especially the dumplings — are very Russian.
11. Singapore Chicken Curry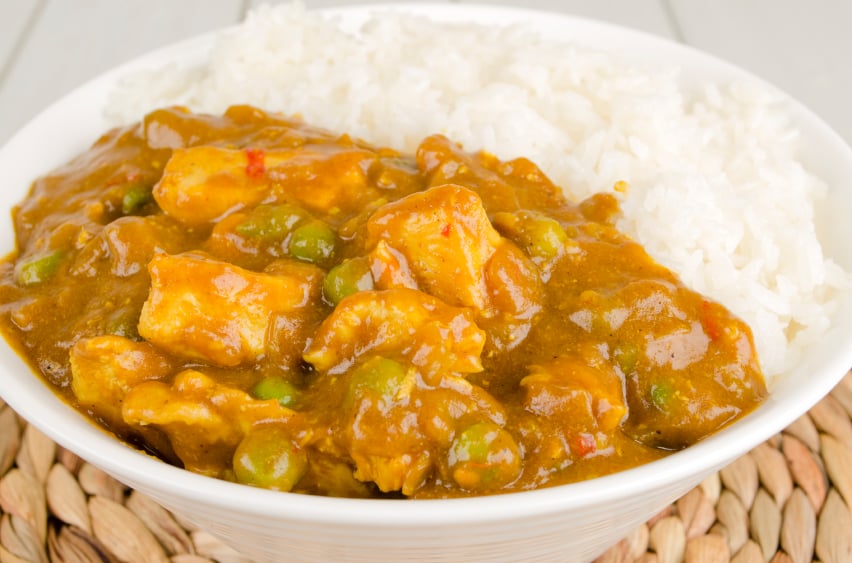 Nicholas Tang reports for Lucky Peach that this recipe for Singapore chicken curry includes a mix of flavors reminiscent of his experience growing up in Singapore and having weekend dinners at his grandparents' houses. "The flavors you'll find in this chicken curry — coconut milk, ginger, galangal, curry leaves, lemongrass, and chili peppers — are representative of the tangy, aromatic, spicy, and herbal elements that we regularly cooked with at home." This is a delicious soup made with a fragrant blend of spices, and it's the perfect way to warm up on a cold evening. 
12. West African Peanut Soup with Chicken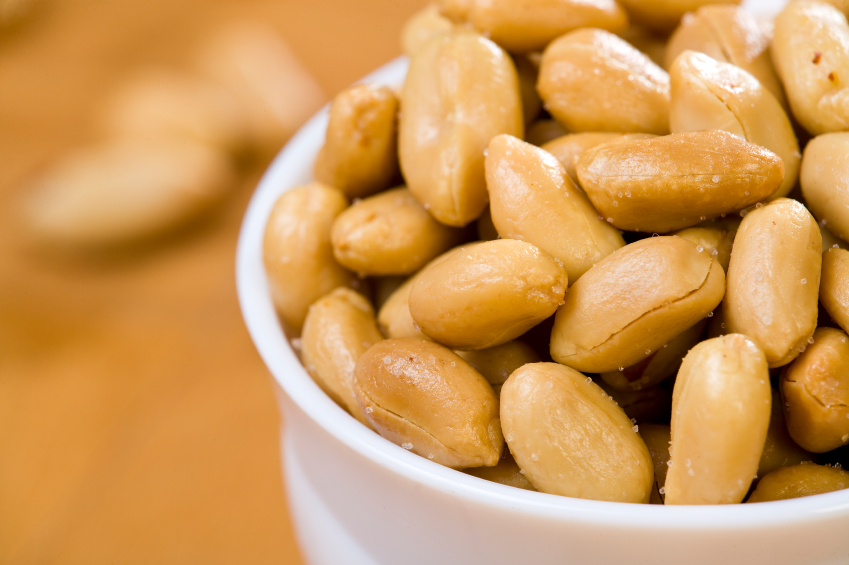 Mark Bittman reports for the New York Times that this recipe for West African peanut soup with chicken "is about as different from a traditional European chicken-in-a-pot soup as you can get, flavored with ginger, garlic and chiles (sounds Chinese, yes?), and incorporating vegetables like sweet potatoes and kale." And that's without even accounting for the peanuts, for which your best bet is "natural" peanut butter made of nothing but peanuts and salt. The recipe is the perfect introduction to some flavor combinations you might not have thought to combine on your own.