Amazingly Cheap Vacation Destinations You Should Visit in 2018
Even if you made two seemingly contradictory New Year's resolutions this year — "save money" and "travel more" — don't worry about it too much. It is possible to achieve both without resorting to a weeklong vacation at the Holiday Inn that's five miles from your house.
Picking a vacation spot can be daunting. Now that travel agents are less popular and more travelers choose to embark on DIY vacations using nothing but travel websites as their guide, there's less direction overall about where to go when you want to save some money. Plus, the costs of flights and lodging are constantly changing, so one budget-friendly spot you heard about last year may have become cost prohibitive as it gained popularity.
Never fear! This list can help you find the best low-cost yet exciting travel destination you never knew you should visit in 2018.
1. Canada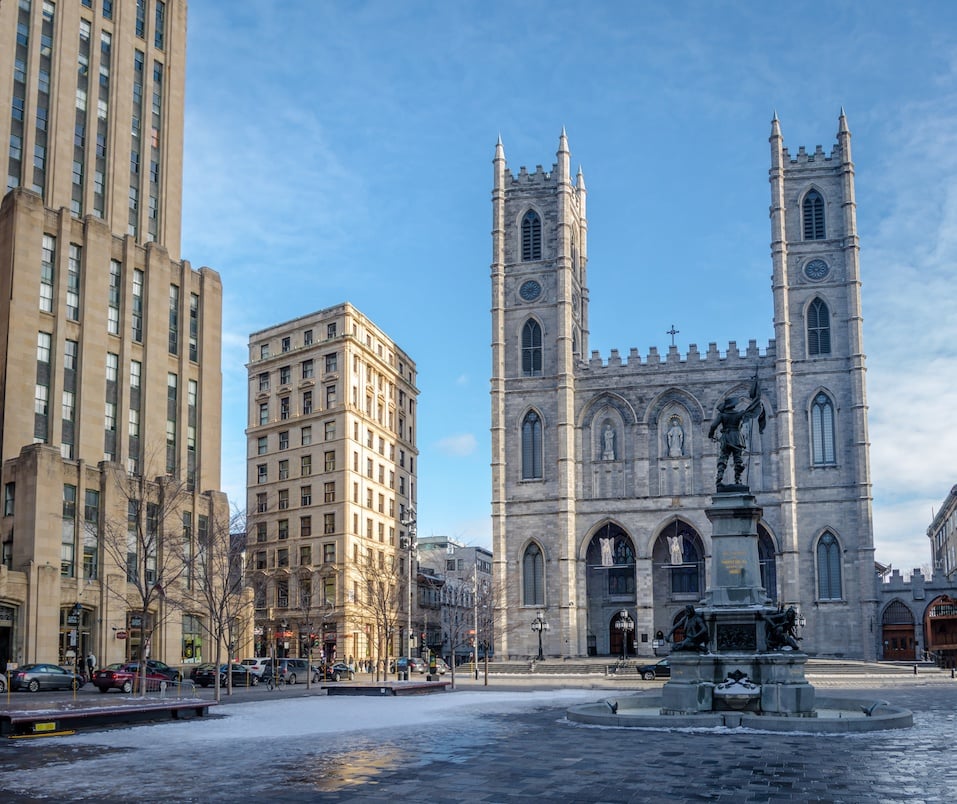 Have dreams of noshing on a croissant while visiting the Eiffel Tower? That's great, but Paris usually comes with a steep price tag. Take the budget route when you opt to get your French fix right here in North America.
Montreal is a beautiful city that's immersed in French culture and architecture. You can get there cheaply (maybe even by car or bus) and as a bonus, the people are said to be less snobby. In fact, most are bilingual and signs are written in French and English, so you'll be able to get around easier. Also, the U.S. dollar has a strong exchange rate right now in Canada. Très bien!
Next: The perfect place to visit Europe on the cheap.

2. Spain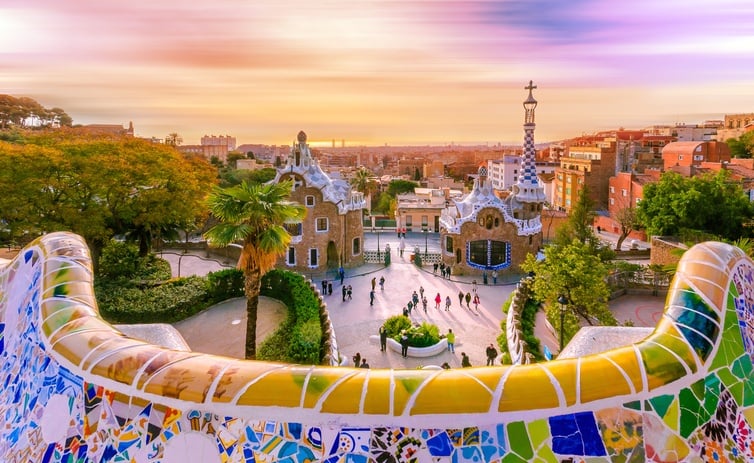 If your fantasies of visiting Europe have taken a backseat to your budget constraints, it may be time to give Barcelona a second look. This ancient city offers some of the best museums and architecture in the world, plus plenty of sandy beaches if lounging around listening to crashing waves is more your speed.
Forbes reported that flight prices to Barcelona are down 20% for the first half of 2018 as compared to the same time last year. Go ahead, book your trip now and thank yourself later.
Next: This is the best alternative to pricey tourist traps in Thailand.

3. Malaysia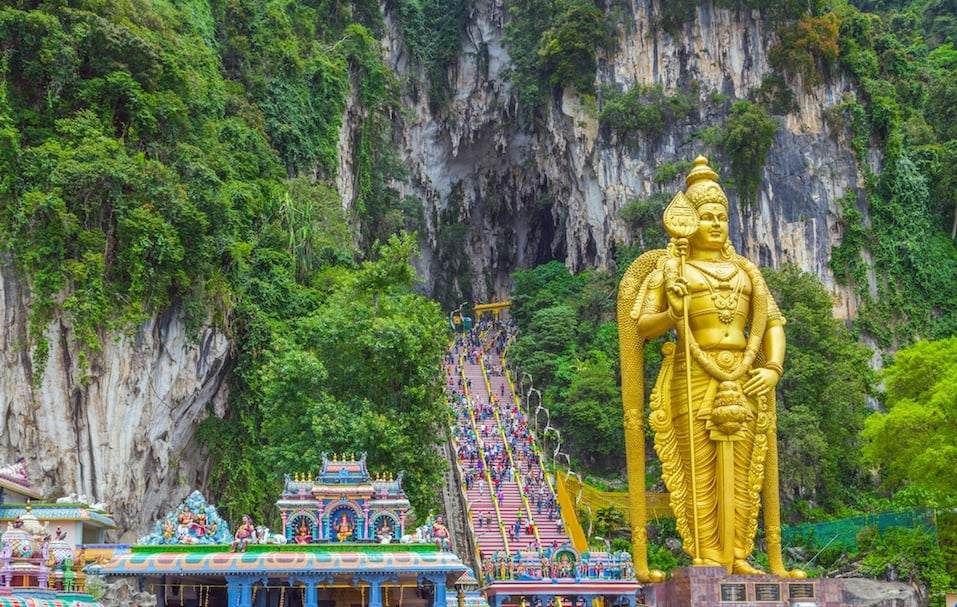 While all your friends are booking trips to trendy Thailand, save a little money and still enjoy an unparalleled exotic experience in neighboring Malaysia.
Said to have some of the best street food and night markets in the world, Malaysia is the ultimate undiscovered paradise that combines beaches, cities, nature, history, and culture for a shockingly low cost. One travel deal finder reveals that you can get five-star accommodations for a mere $15 per night and that $10 will feed you for a day.
Next: Island dreams are made of these.

4. Curaçao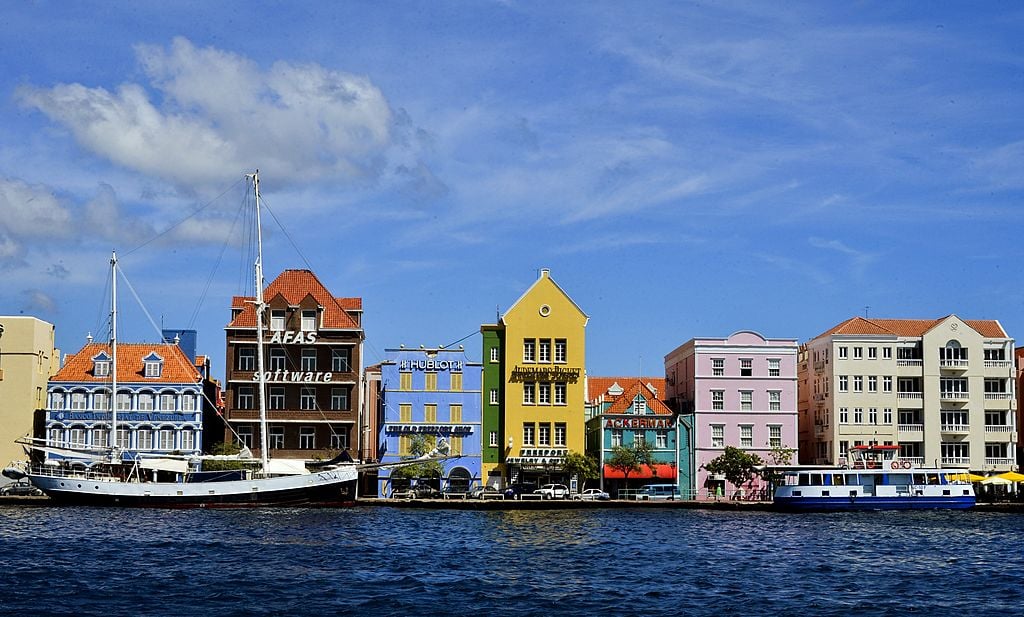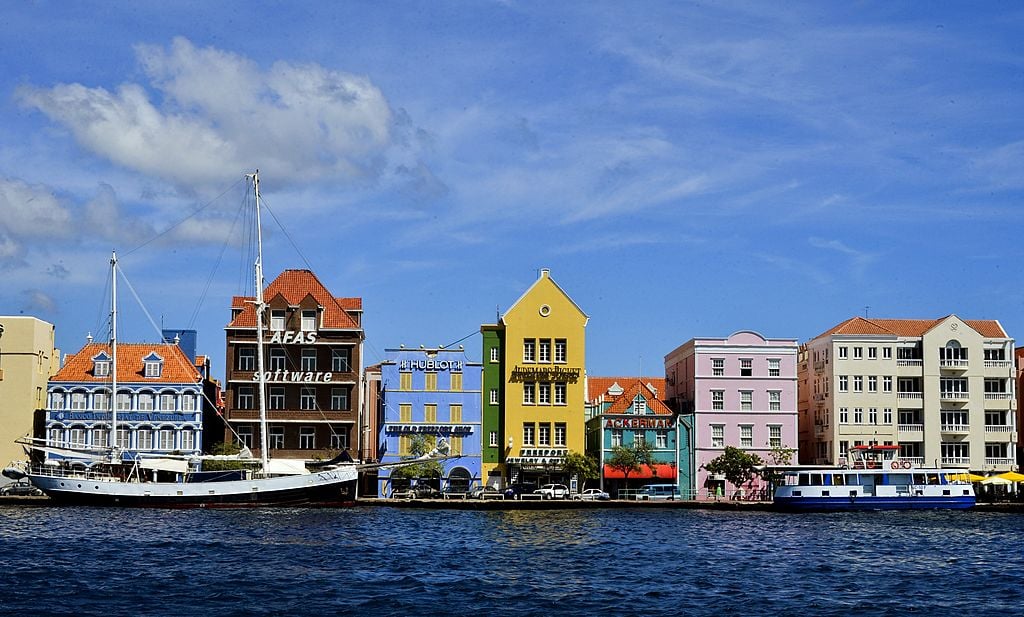 No list of travel destinations is complete without at least one Caribbean island. When you think of a stereotypical vacation with palm trees, white sand, and clear water, Curaçao is the exact type of place to fulfill those island aspirations.
Luckily, Curaçao survived the 2017 hurricane season unharmed. With hotel prices down 11% this year, you'll spend a little less on lodging. Don't miss out on some of the best snorkeling and diving in the Caribbean and be sure to check out the quaint charm of downtown Willemstad while you're there.
Next: Get here before everyone else figures out how cheap it is.

5. Bolivia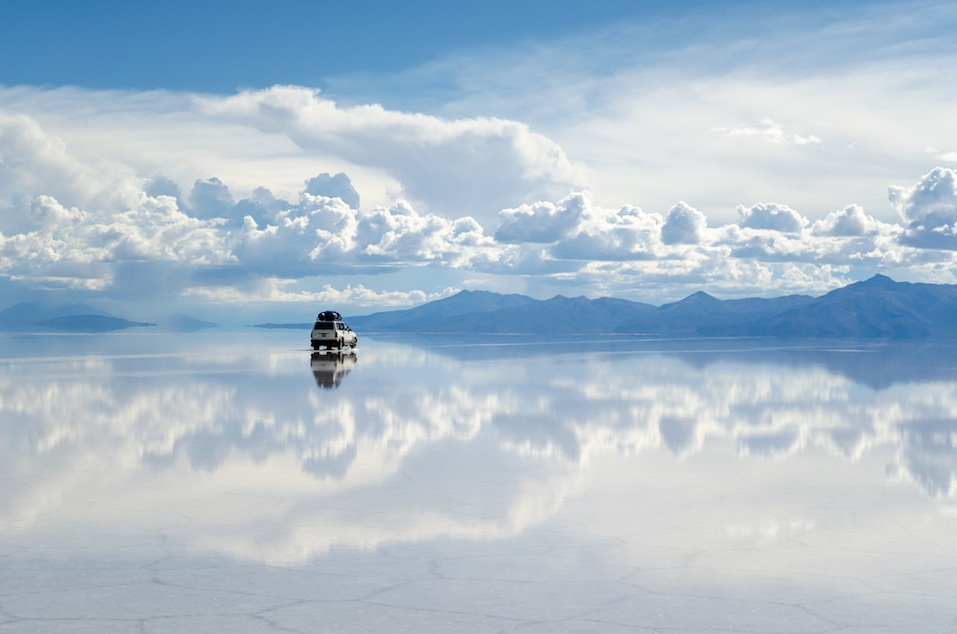 Get by in the stunning South American city of La Paz for less than $30 per day. This up-and-coming destination has plenty of boutique hotels and coffee shops to cater to tourists, but since so many travelers haven't figured it out yet, the prices haven't caught up with the value. Better hurry up and book your trip — by next year, it may not be so affordable.
Next: You'll find some of the most beautiful scenery in the world here.

6. Nepal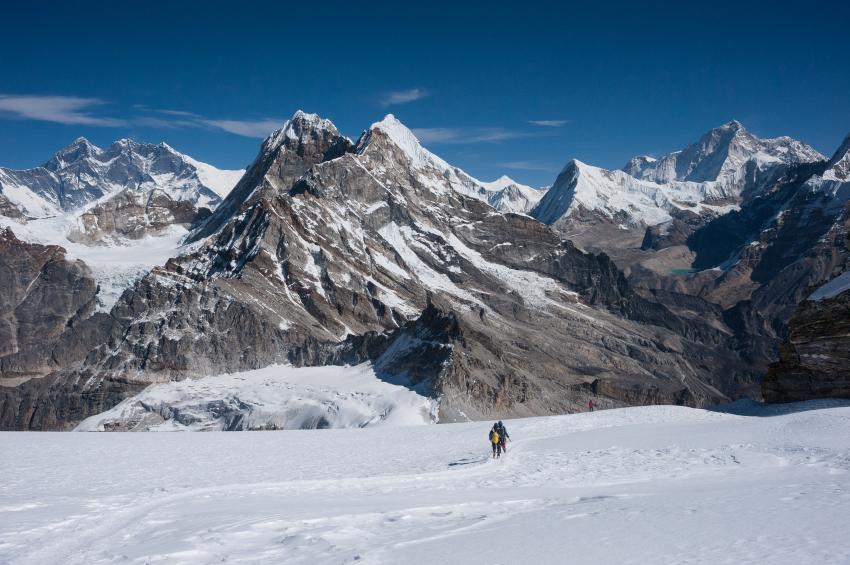 Ever dreamed of climbing Everest?
You don't have to attempt to reach the summit of the world to enjoy the stunning natural beauty of Nepal. This alternative to tourist-packed China and India has plenty of temples, mountain views, and culture to explore, but all for way less money. Three-star hotels may cost as little as $10 per night and three meals per day cost even less than that.
Next: Castles, palaces, and stunning coastlines — enough said.

7. Estonia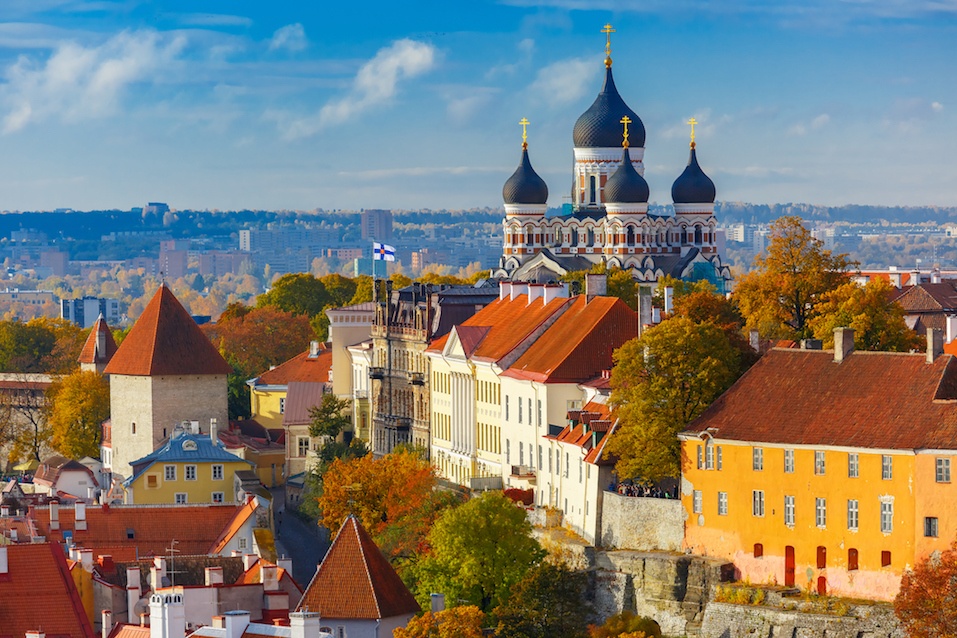 It won't be long before everyone figures out that Estonia is worth visiting and prices start to rise. As senior editor Jessica Biseto at TravelPirate told Reader's Digest, "Castles, palaces, and a beautiful coastline await visitors to this small Baltic country. Accommodations start at about $40 per night for a three-star hotel and meals for one day will run visitors about $18. Tourists should take advantage of the free walking tours and check museums as there are frequently free admission days throughout the year."
Next: Rumors may have kept you away from here, but that's a mistake.

8. Haiti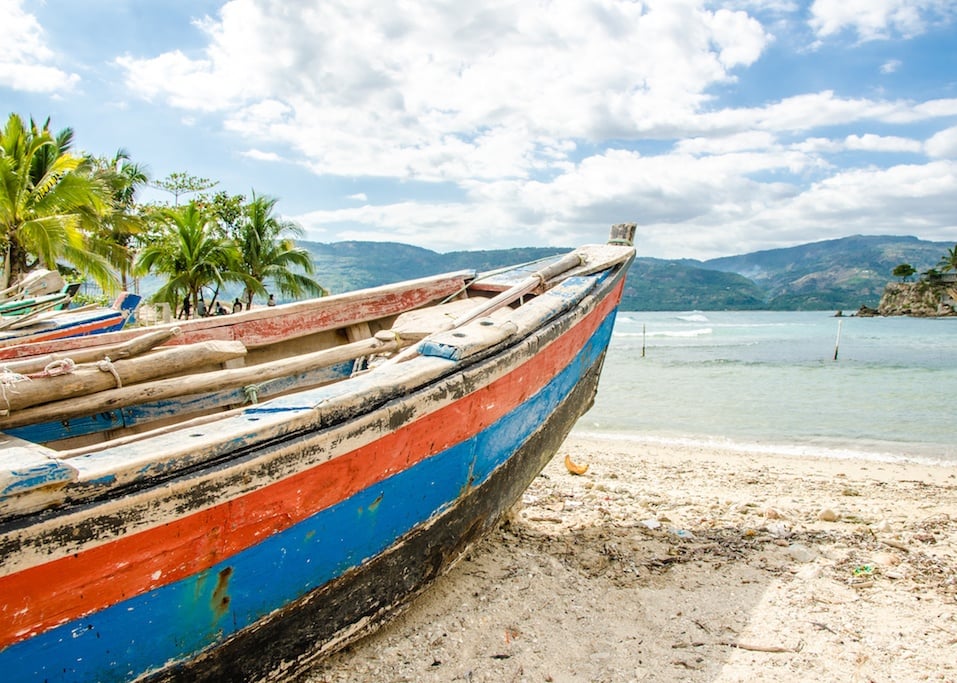 Forget everything you think you know about Haiti. Following a devastating earthquake in 2010, the country faced millions of dollars of worth of damage. For years after, Haiti was plagued by poverty and violence.
But they've spent a lot of that time rebuilding and trying to rebound in order to become worthy of their "Pearl of the Caribbean" title. This small nation, located on the same island landmass as the Dominican Republic, offers the same palm trees, white sand beaches, and crystal-blue water for a fraction of the price. Check out the city of Port Salut as a beautiful and inexpensive way to get your island vacation fix.
Next: This African nation is very affordable.

9. Namibia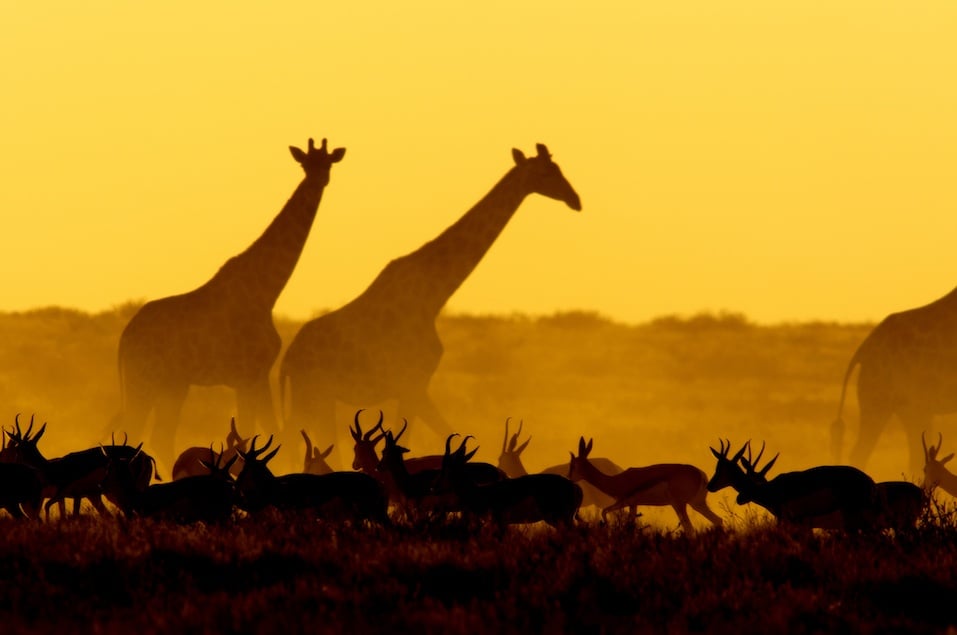 Lots of people want to visit Africa, but more popular tourist destinations can get pricey. Namibia offers that very African experience — complete with adventure and unspoiled views — but for less money than you'd spend in more popular areas. Check out this West African destination and don't skip out on the amazing sand dune tours.
Next: Eat the best foods for less than $10 per day when you visit this place.

10. Peru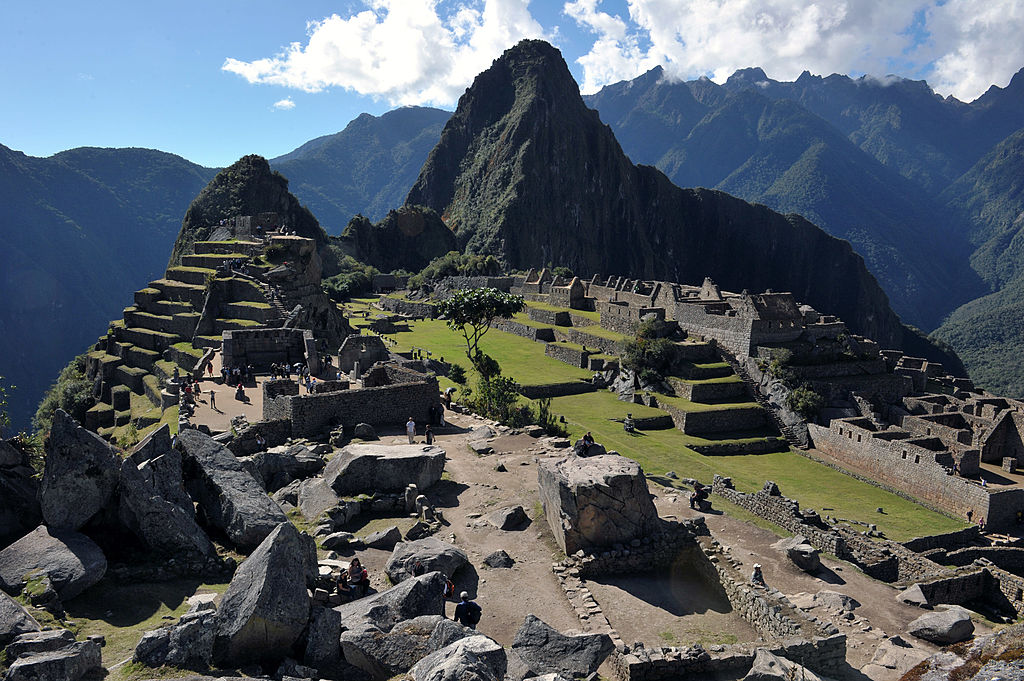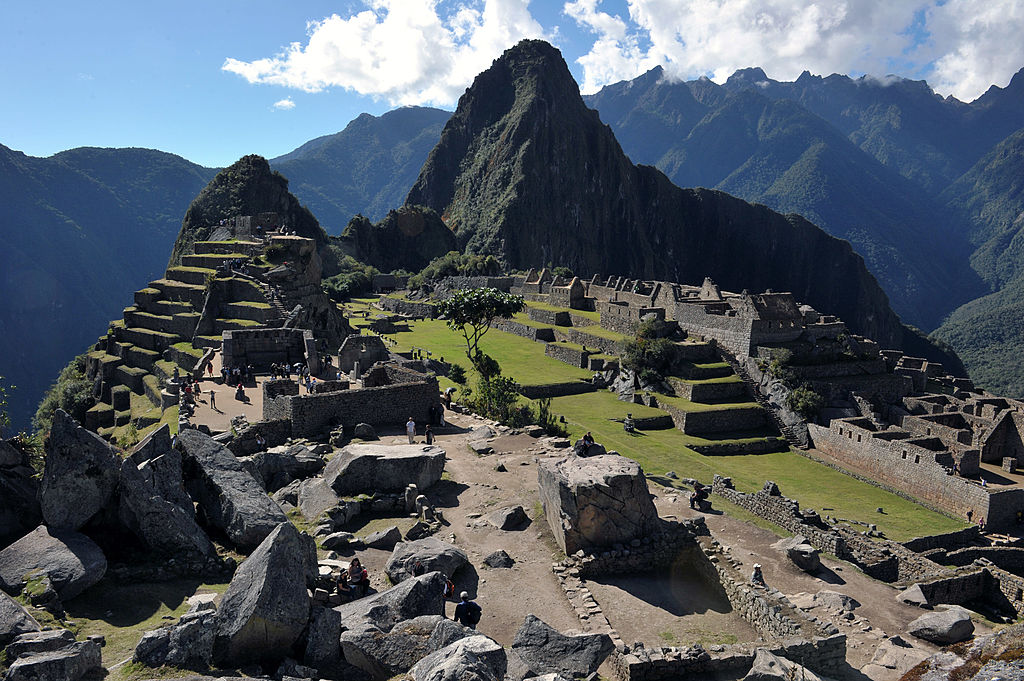 Photos of Machu Picchu may leave  you mentally planning a Peruvian vacation — but can you afford it? Surprisingly, the answer is yes.
Peru is an excellent destination for anyone traveling on a tight budget. Delicious food, ocean views, mountains, canyons, and rushing rivers are enough to satisfy all your Instagram followers. But the most exciting part is you can eat well for less than $10 a day.
Next: Go here to tour ancient castles.

11. Albania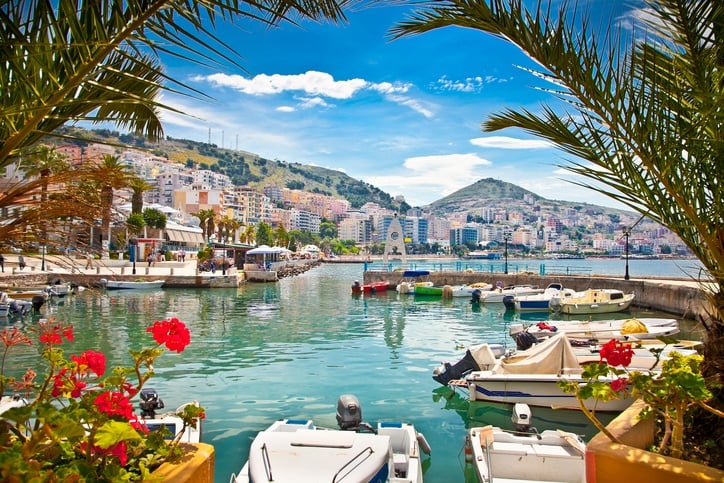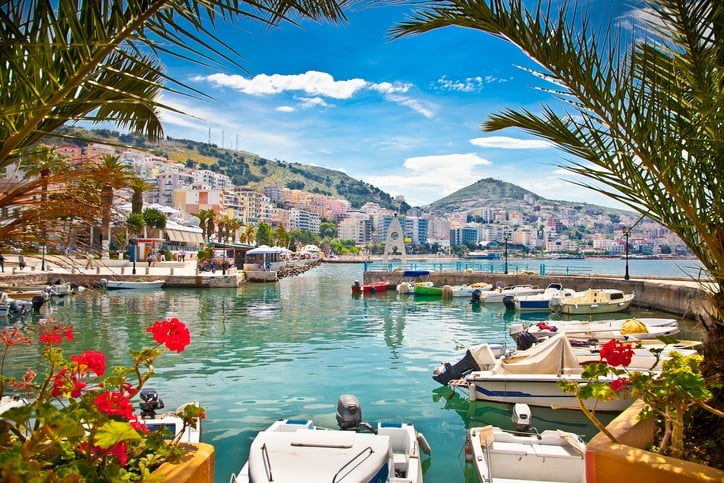 The nice thing about Europe is that the small size and close proximity of countries makes it easy to visit multiple places during one trip. Across the border from Greece and practically a stone's throw from Italy, Albania is a great destination for anyone looking to take a European tour on the cheap.
"Home to many castles, jaw-dropping coastlines, and the Albanian Alps, this under-the-radar country is great for shoestring travelers," Biseto told RD. "Three-star accommodations start from $17 per night, hearty meals will set you back just a few dollars, and affordable public transportation options are readily available."
Next: The marketplaces here are legendary.

12. Morocco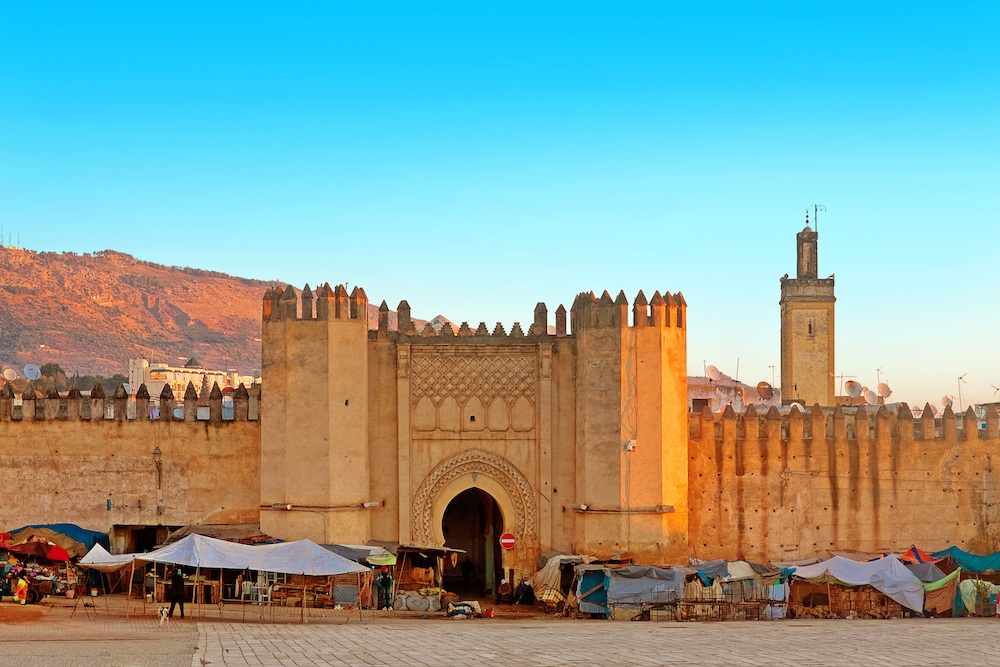 Colorful, exotic, and exciting, Morocco has all the makings of an unforgettable vacation that doesn't have to cost an arm and a leg. You can freely splurge on gourmet foods and hammams without shelling out too much of your spending money. Just don't forget to bring home one-of-a-kind souvenirs from Morocco's famous squares and marketplaces.
Next: The weather is perfect, and the hotels are cheap.

13. Sri Lanka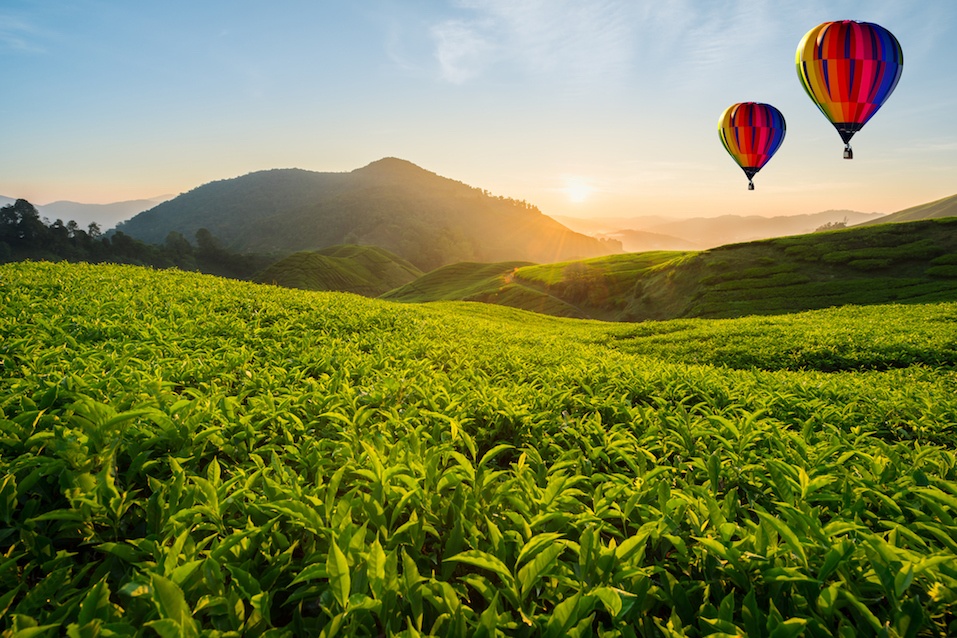 Three-star hotels for as little as $13 per night and a full day of meals for less than $9 — it's all possible in the tiny island country of Sri Lanka. With pleasantly warm weather and jaw-dropping scenery, it's a better option for budget travelers than Thailand or India, but offers plenty to do and see.
Next: Honeymooners, take note: this romantic spot is cheaper than so many others.

14. Portugal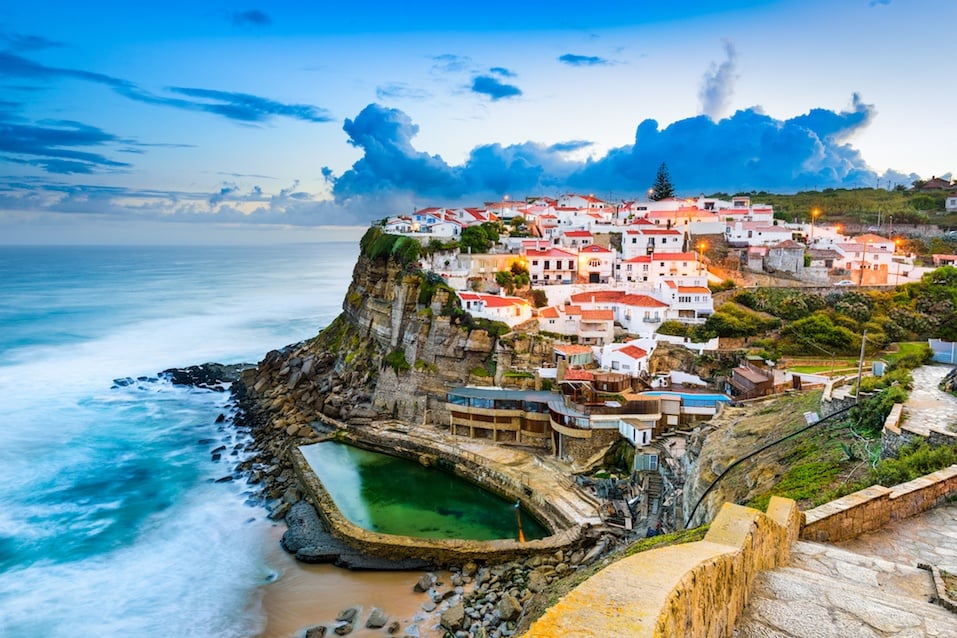 If you've been seeking a romantic getaway that doesn't cost too much money, your search is officially over. Portugal offers everything a pair of lovers could want from a vacation.
"Filled with fantastic and cheap food, wine, attractions and accommodations, the Azores islands are our top choice for budget destination in 2018," Biseto told RD. "Off the coast of Africa in the middle of the Atlantic Ocean, these islands are great for nature lovers and couples looking for romantic getaways, these gorgeous islands offer visitors impeccable views, unspoiled beaches, and coastal towns. Three-star hotels start from $63 per night and a nice meal in a restaurant will set you back about $8."
Next: This underrated country is a European gem.

15. Poland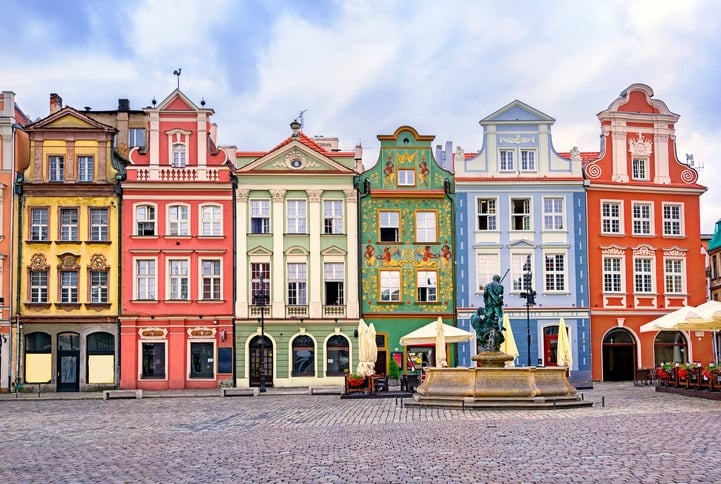 Lonely Planet reports that Poland is one of Europe's most under-visited gems. View stunning coastal scenery in the north, seek out the bison, climb mountains, and enjoy reasonably priced beer and food. Lodging won't set you back too much, and if you have the time, the rest of Europe is only a train ride away.
Read more: Popular Vacations Destination That Are Overrated
Check out The Cheat Sheet on Facebook!