These Major American Cities Are Sitting Ducks for Giant Earthquakes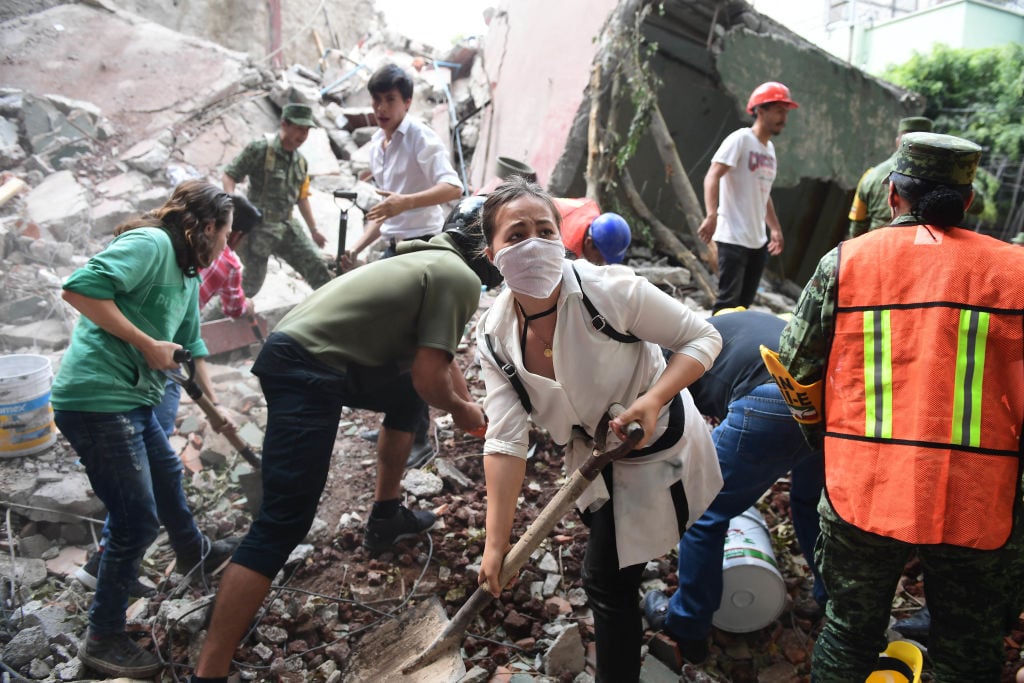 Natural disasters seem to be increasingly common these days. Whether it's the rapid, machine gun-like frequency with which hurricanes hit our coast or the earthquakes and tsunamis killing hundreds of thousands, it can feel like Mother Earth has a vendetta against humanity. Even if you live in an area you thought was relatively safe from natural disasters, you might be surprised at how much risk there actually is. And for millions of Americans, the biggest threat isn't from hurricanes or floods — it's from earthquakes.
Using data from the United States Geological Survey, we've compiled a list of 15 American cities that are in real danger of experiencing a devastating earthquake. Although some of these cities might not be much of a surprise, there are plenty that are — and might have you checking your homeowners insurance policy to make sure you're in the clear. The USGS data say earthquake risk in these areas is both natural and man-made (as a result of hydraulic fracturing, among other things), meaning parts of the country that were once relatively risk-free now have increased odds of a serious seismic event.
We don't mean to shake you up, but here are the 15 cities that could see potentially devastating earthquakes in the very near future.
1. Memphis, Tennessee
The city isn't in what you'd consider a classic earthquake zone. But the USGS says otherwise.
While we typically associate large, destructive earthquakes with parts of California or in areas near volcanoes, the threat is very real even in middle America. Take Memphis for example. Most people would be surprised to learn that Memphis is actually at considerable risk when it comes to earthquakes, but a quick look at the USGS' map reveals that the city is actually in a seismic hot spot. In fact, the USGS says there's "a 25-40% probability of a magnitude 6.0 or greater in the next 50 years."
Memphis was unexpected. Our next city? Much less so.
2. Los Angeles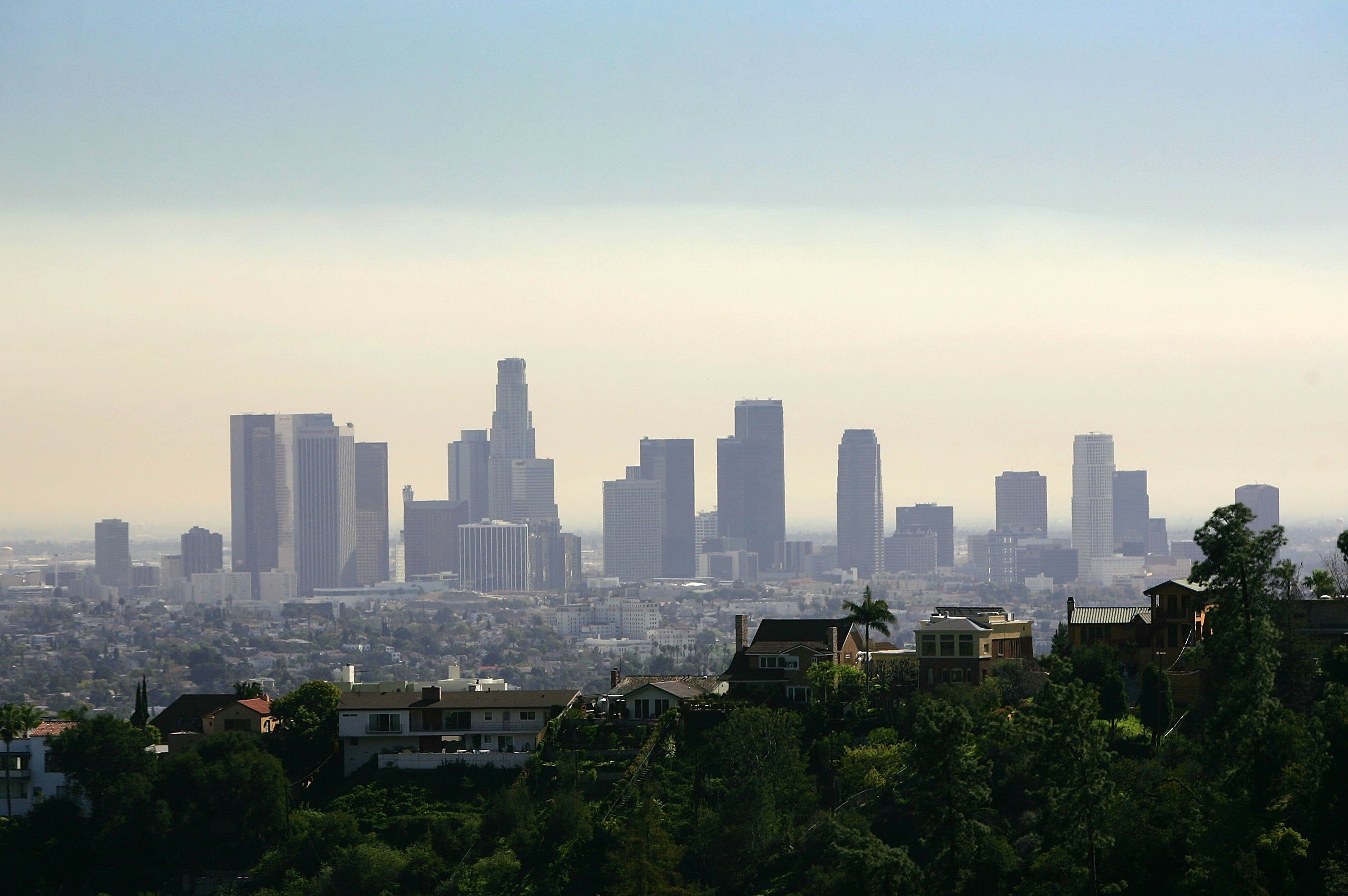 Residents of Los Angeles have been waiting for "the big one" for decades.
For decades now, we've been hearing about "the big one" — the hypothetical (or inevitable) earthquake that will send Southern California into the sea. This, as comedian Bill Hicks once joked, would create "Arizona Bay." LA sits near the San Andreas fault, which would likely be the source of the quake. And it's not a matter of "if" but more of a "when." Experts say a big quake is a near certainty by 2037, and it'll be a 6.7 or larger.
We follow the San Andreas fault right up the coast to another major California city.
3. San Francisco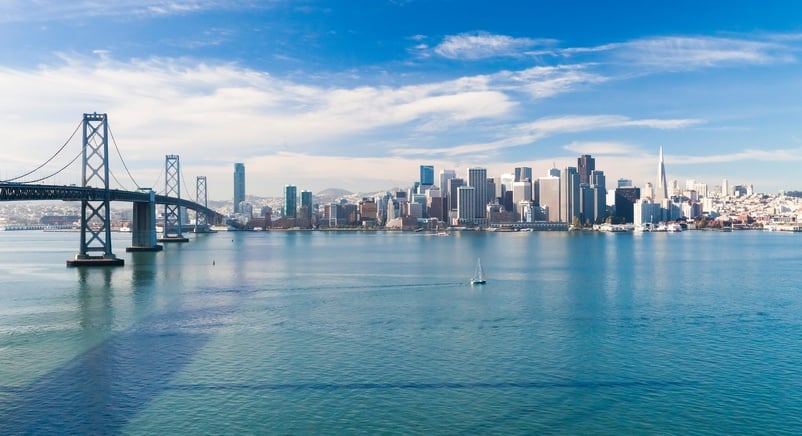 Like those in Los Angeles, people in the Bay Area are also waiting for that giant, cataclysmic earthquake scientists have predicted.
It's not just the Los Angeles area that's in harm's way when it comes to seismic events. The Bay Area, including San Francisco, is also at risk. We've seen big quakes hit the area before, and we're certain to see it again. And as with LA, it's only a matter of when it will happen. A 2008 USGS assessment says there's a 63% probability of a large-scale quake hitting the area in the near future. You can blame the two faults the Bay Area resides near: the San Andreas and Hayward faults.
We head further north, now, where quake risks are even more pronounced.
4. Seattle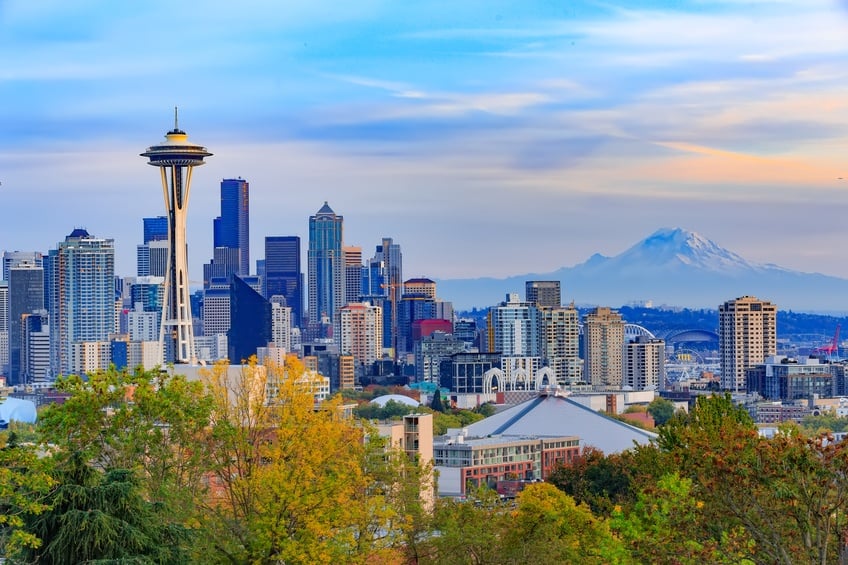 The Cascadia subduction zone is geological and not, surprisingly, related to Eddie Vedder.
If there's one city scientists are most worried about, it might be Seattle. While the major California cities have the San Andreas fault to worry about, Seattlites have the Cascadia subduction zone to deal with, an area in which the Earth's crust is being forced below the North American land mass. It's a 680-mile zone that causes frequent earthquakes, and researchers say a big quake could lead to serious problems for the Seattle area's 3.8 million residents.
Next up is a city few of you would expect to see on a list like this.
5. Oklahoma City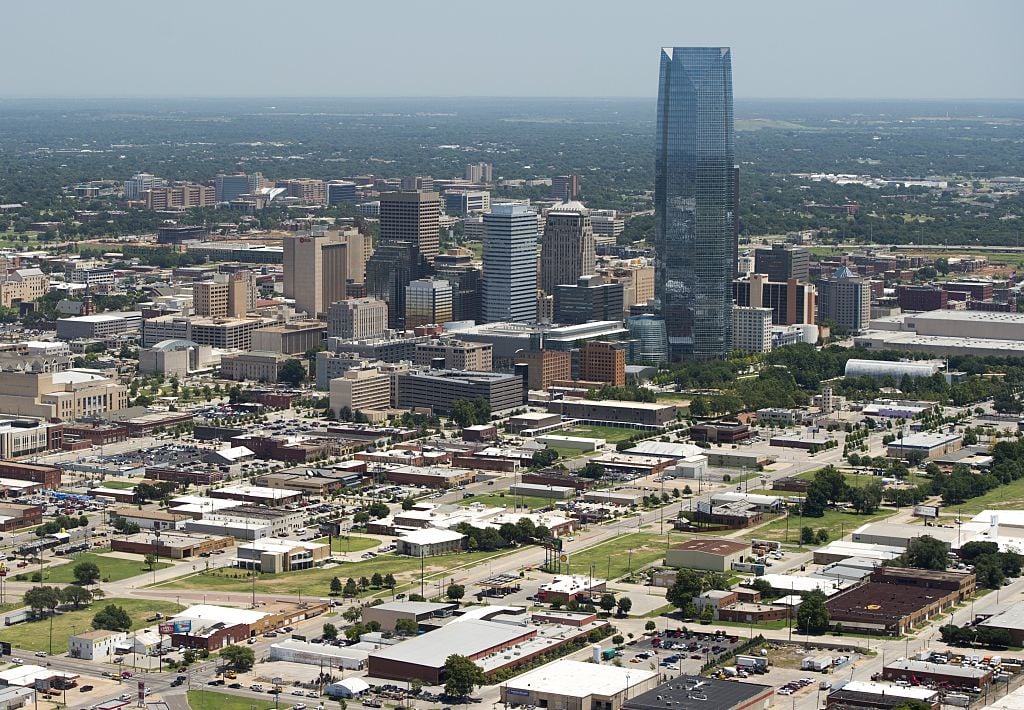 The probability of a major earthquake hitting Oklahoma in 2017 is up to 40%. 
For a long time, a major earthquake occurring in Oklahoma was a far-fetched idea. But these days, the likelihood of a large-scale seismic event hitting Oklahoma, including its capital Oklahoma City, is roughly equal to that in California. Given that Oklahoma is not located near volcanoes, subduction zones, or major fault lines, what's the deal? You can partially blame hydraulic fracturing. Previously, one to three minor quakes would hit the state per year. Today, the state sees that many on any given day.
The next city takes us north — way north.
6. Anchorage, Alaska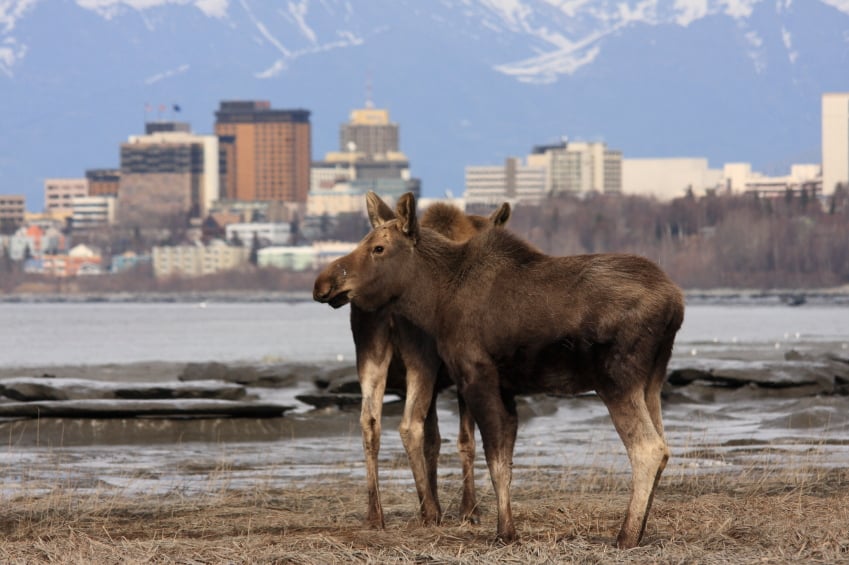 Alaska sits along the Pacific Rim and "Ring of Fire," along with other at-risk cities, including Seattle, Los Angeles, and San Francisco.
Fairly often, you hear about a major earthquake hitting Alaska. It's not usually a big deal, and that's mostly because population density in Alaska is so low that few people are affected. But in Alaska's biggest city, Anchorage, there is some serious potential for damage. Alaska's biggest recorded earthquake was a 9.2 in 1964 that ended up killing 128 people. But if Anchorage were to be hit directly, the body count could be much higher. Anchorage's real risk is from tsunamis resulting from nearby quakes.
The next city takes us back to Oklahoma.
7. Tulsa, Oklahoma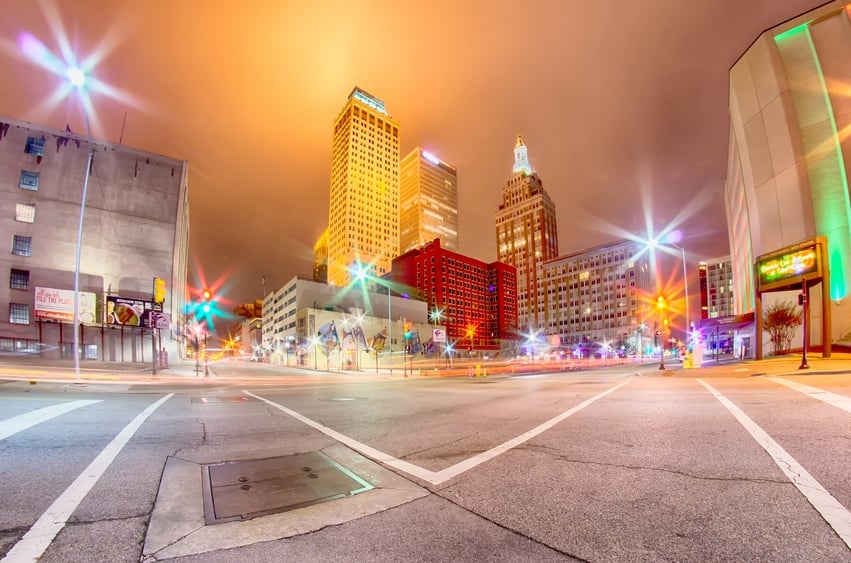 Though not as big as Oklahoma City, Tulsa's 400,000 people are also at risk of a major quake.
We already discussed Oklahoma. It's remarkable that a state that experienced so little seismic activity in years past is now shaking and rattling like never before. And you have to include Tulsa, Oklahoma's second largest city, on the list of cities at serious risk for earthquakes. Ironically, Tulsa has become increasingly wealthy as a result of the extraction industry fueling the local economy. But those processes could ultimately lead to a disaster.
We swing south, now, to Texas.
8. Dallas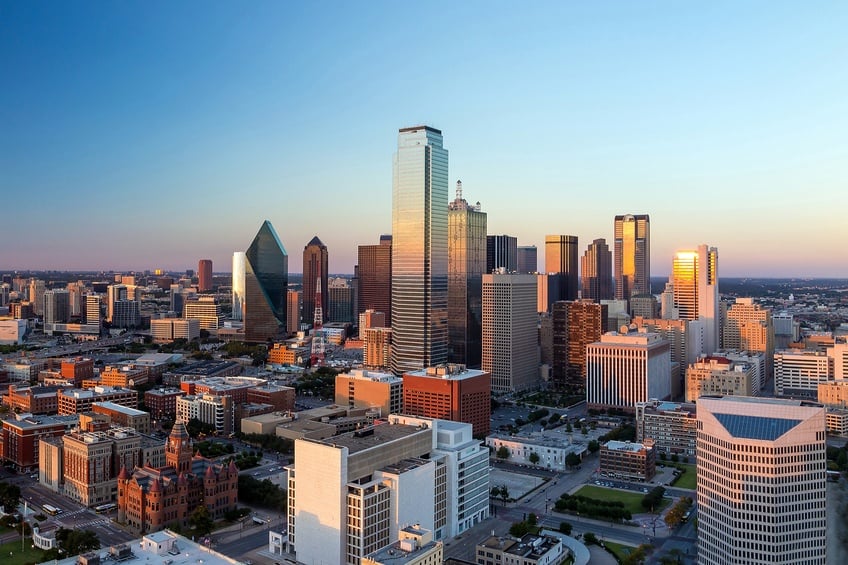 Recently, Texas has seen a dramatic jump in earthquake risk.
Sure, Oklahoma has created a bit of a mess for itself when it comes to geological stability. But other areas haven't been immune, and that includes North Texas and the Dallas-Forth Worth area. In fact, the risk of a major earthquake hitting the Dallas region has increased 10 times over the past few years, according to USGS data. The risk is still relatively small compared to other big cities, though, so those in Dallas can rest easy — but not that easy.
We go back to the Northwest now for another city that could be reduced to rubble from the coming "big one."
9. Portland, Oregon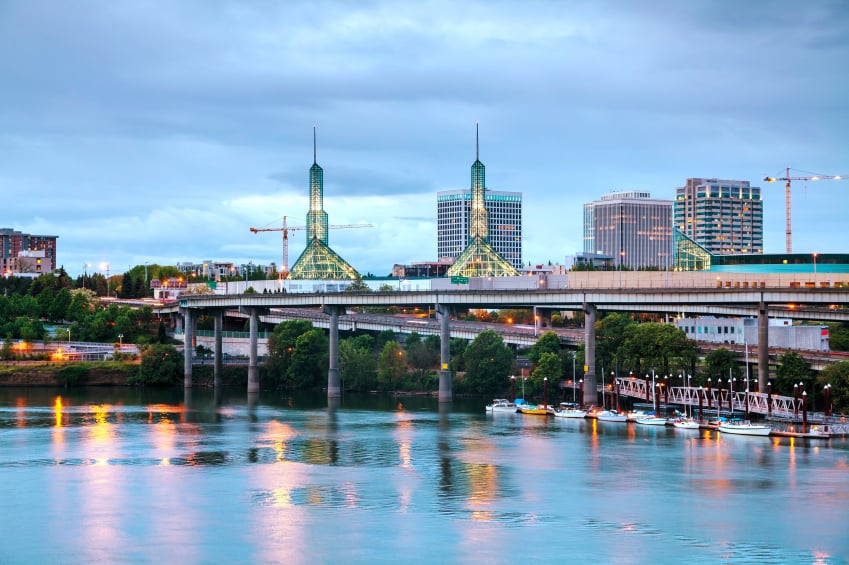 Seattle isn't the only Cascadia city at risk from devastating earthquakes.
Yes, Portland is also in harm's way when it comes to earthquakes. Though the threat isn't as dire as its northerly counterpart Seattle, Portland is still at risk because of that pesky Cascadia subduction zone — which should really be the title of a forthcoming Fifty Shades sequel. According to The Atlantic, there is a 20% chance that the Portland region (most of northwest Oregon) will be hit by an 8.0 quake at some point in the next half-century.
You probably wouldn't expect our next city to do any type of shaking, rattling, or rolling.
10. Salt Lake City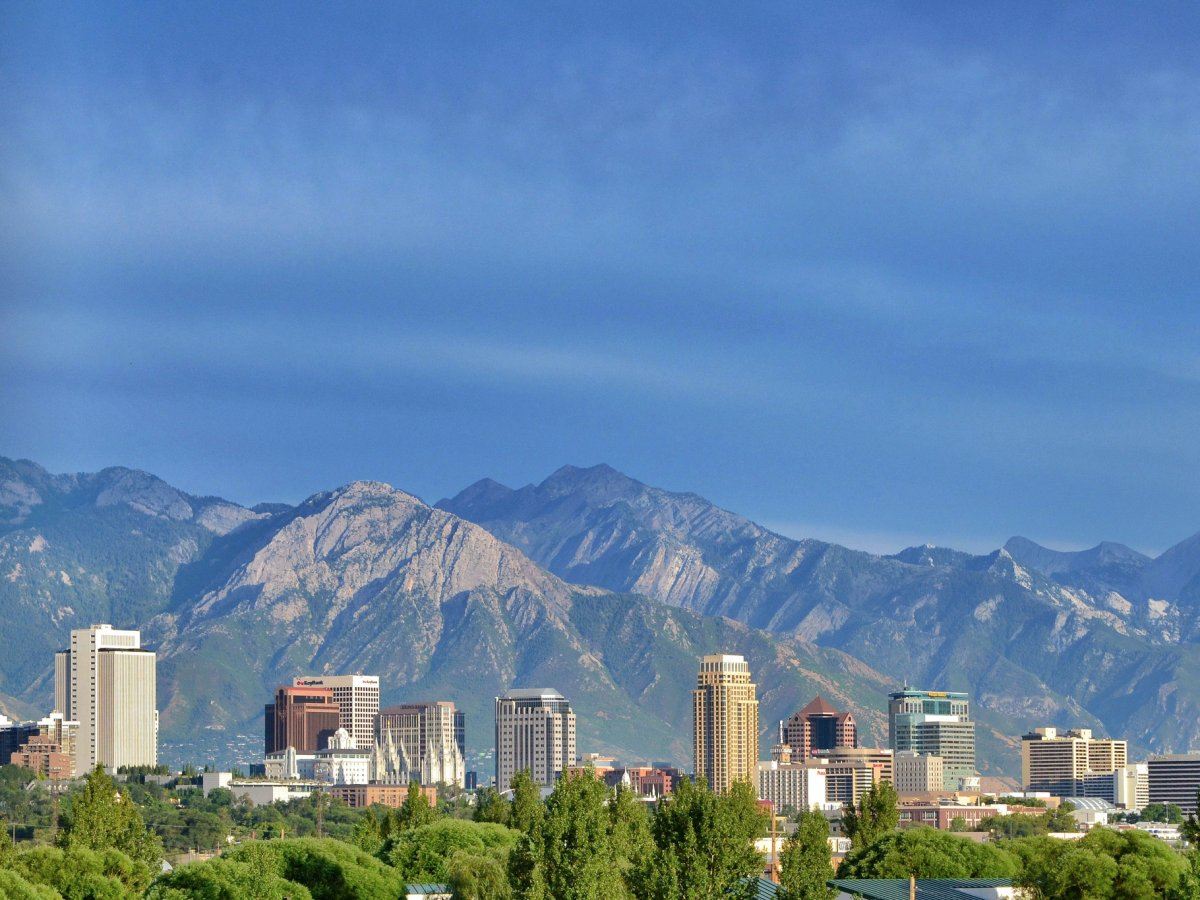 Salt Lake City sits on top of the Wasatch fault, which stretches for 240 miles.
Yet another city you wouldn't expect to experience an earthquake, Utah's capital of Salt Lake City is actually in prime position. The city — which, along with its suburbs, is home to more than 2 million people — lies directly on top of a fault, meaning the risk is real. A big quake hasn't occurred for some time. The last major instance was in the mid-1850s. But scientists say that a big quake, perhaps as high as a 7.0 on the Richter scale, could occur sometime soon.
The next city on our lists lies on a geothermal hot spot.
11. Honolulu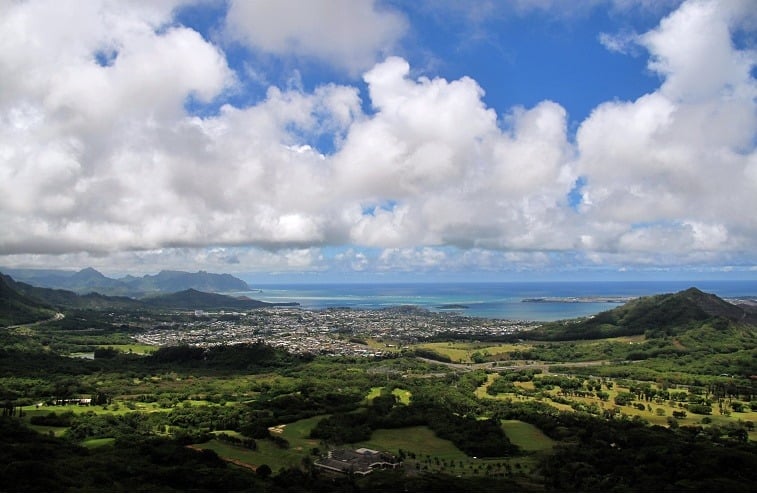 Hawaii is a literal volcanic hot spot. That means an increased risk of seismic activity.
Honolulu is the biggest and most populous city in the Hawaiian islands. Given that the archipelago is situated above an active geological hot spot (and the big island is an active volcano), there's a good risk of seismic activity at any given time. A 7.9 quake hit Hawaii in 1868 killing 77 people, but that was before it was heavily populated. These days, nearly 1.5 million people live there, and earthquakes are quite frequent. Plus, Honolulu has the threat of tsunamis to take into account.
Our next city is far away from Hawaii.
12. Wichita, Kansas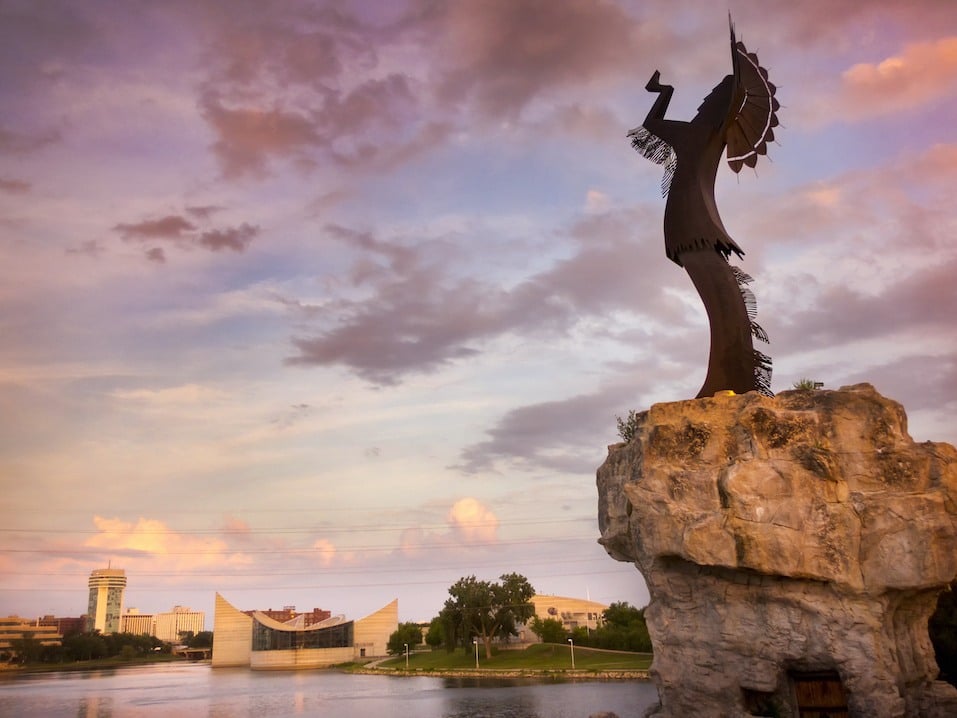 The extraction industry is also threatening Wichita.

Wichita is one of the biggest cities in Kansas. With a population of less than 400,000, that should give you an idea of how sparsely populated the state is. And that means there's a lot of space for industry — from farming to extraction. Wichita is, unfortunately, in a position of increased risk due to what's happening in Oklahoma. While Wichita's overall risk of being hit by a major quake is low, it's much higher than it was a short time ago. USGS data show the chance of a big quake hitting southern Kansas at somewhere between 10% and 17%.
We go from a relatively small city to the largest in America.
13. New York City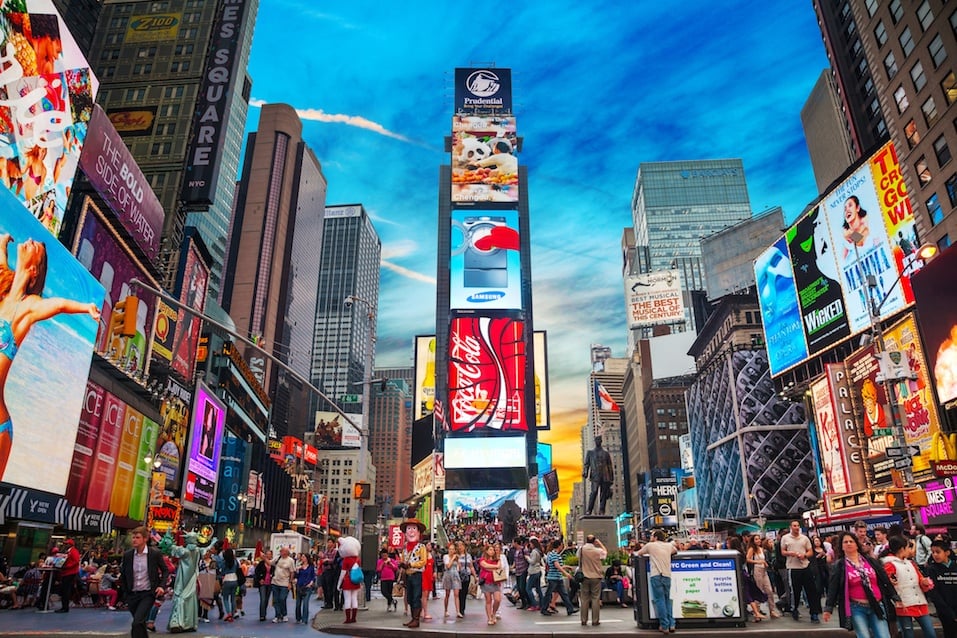 The amount of damage that an earthquake could do to New York City is unimaginable, but the city is due for one.
New York sits on shaky ground — literally. Though the risk of a huge quake isn't anywhere close to cities such as Los Angeles or San Francisco, New York is located on an area fraught with fault lines. Moderate quakes have hit the region for centuries, averaging about 5.0 on the Richter scale. The last quake of that magnitude to hit New York occurred in 1884, and that means New York is about due to see another sometime soon.
We move from the Big Apple to a small but vibrant city on the Southern shore.
14. Charleston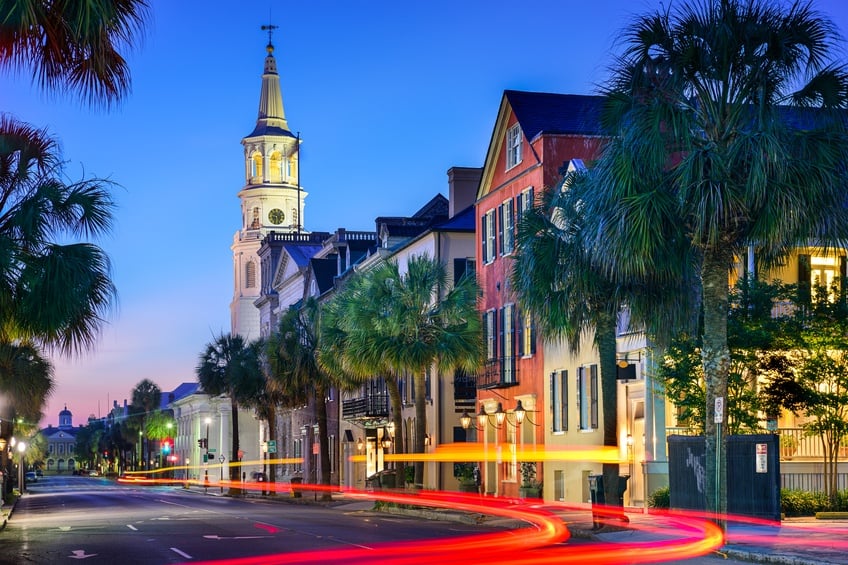 South Carolina isn't immune to disastrous earthquakes, though they're still pretty rare.
This might be the most surprising city on our list. Charleston is located on the South Carolina coast, not really a place known for its shaky ground. But it is, interestingly enough, at an elevated risk for earthquakes. The last notable quake was in 2002, centered somewhere in the Charleston area. But the data from the USGS show the Savannah area is at particular risk for more activity going forward. In fact, researchers are starting to prepare for the next quake, which could be more than a 6.0.
Finally, will Olympus fall?
15. Washington, D.C.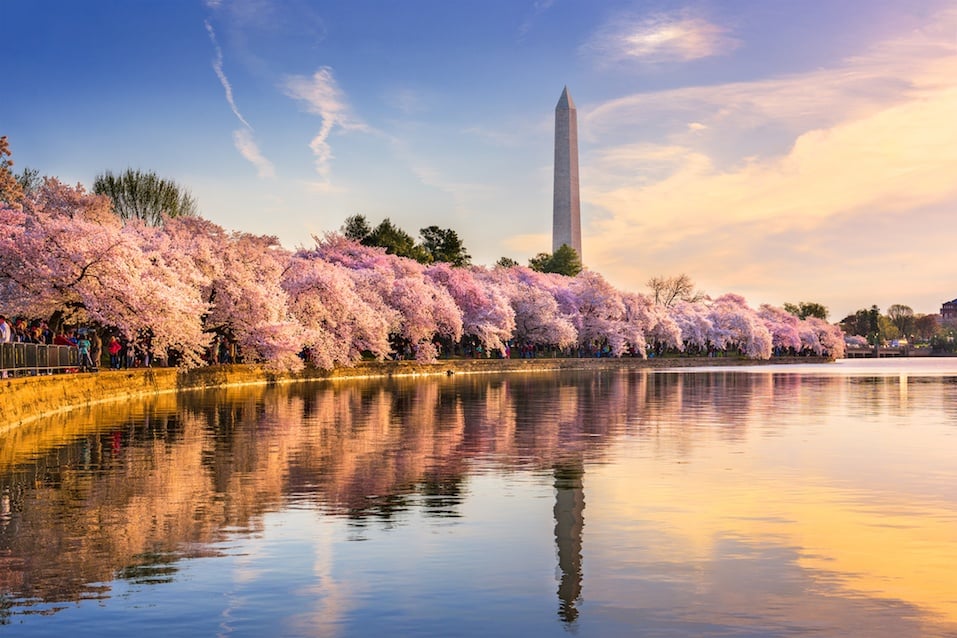 In 2011, an earthquake damaged the Washington Monument. So, yes, the threat is real.
If you live in the D.C. area, get acquainted with the Virginia seismic zone because it could be the genesis of a sizable earthquake. D.C. has been shaken up before. As recently as 2011, many buildings were damaged by a nearby 5.8 quake in Virginia. Although this is minor compared to the risks in California and the Pacific Northwest, D.C. is still in a danger zone. In fact, there's higher risk in D.C. than previously thought as researchers learn more about the surrounding geology.
Check out The Cheat Sheet on Facebook!